Zombie Deadpool Figure Rises at Hot Toys | CBR
https://ift.tt/3ykha1h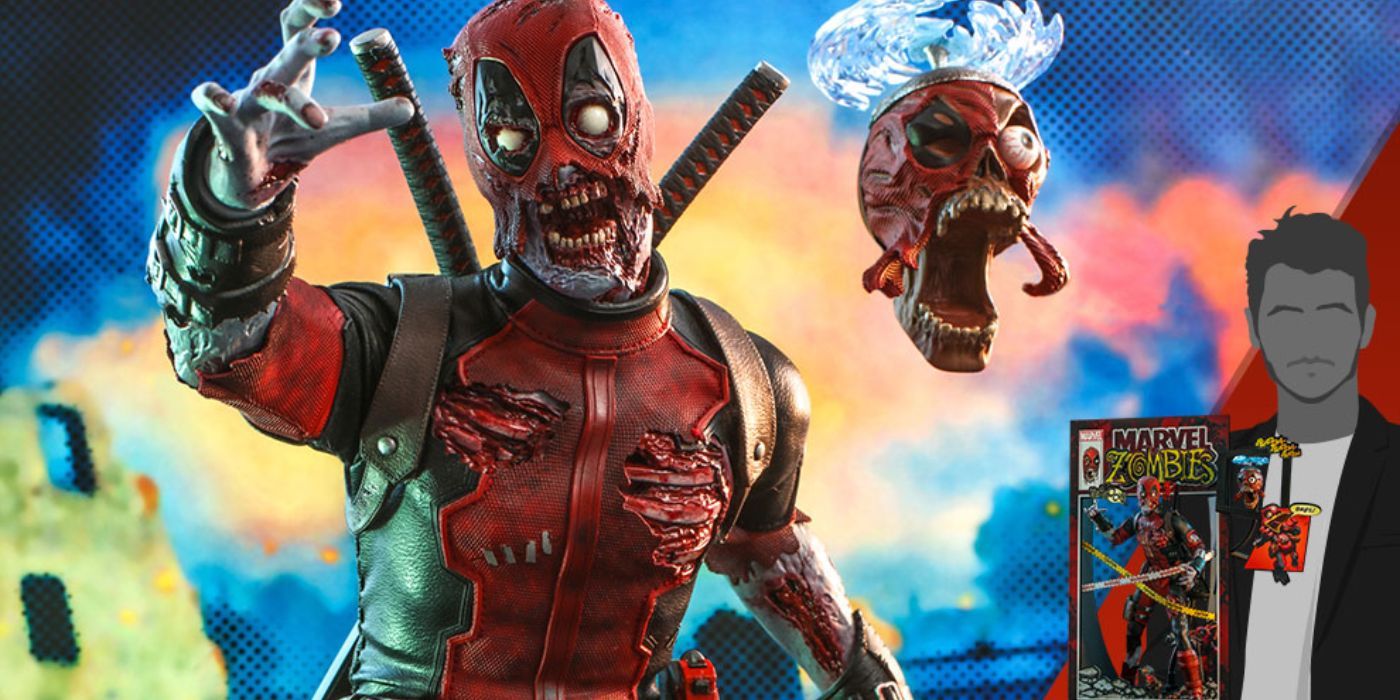 Deadpool, as he was in Marvel Zombies, rises from the grave in a new figurine set by Hot Toys.
The sixth scale figurine (31 centimeters tall), which is currently available for pre-order on Sideshow.com, is "a visually stunning piece showcasing ripped and torn muscle, tattered costume remnants that depict the Merc with a Mouth from Marvel Zombies comic pages." Marvel Zombies was a five-issue limited series by Robert Kirkman and Sean Phillips that ran from December 2005 to April 2006; it tells the story of an alternate universe where Marvel's superheroes have been infected with a virus and transformed into zombies. The limited series has gone on to inspire an episode of Disney+'s What If…? and an upcoming animated Marvel Zombies series.
RELATED: Deadpool and Cable's Timey-Wimey Marvel Rivalry, Explained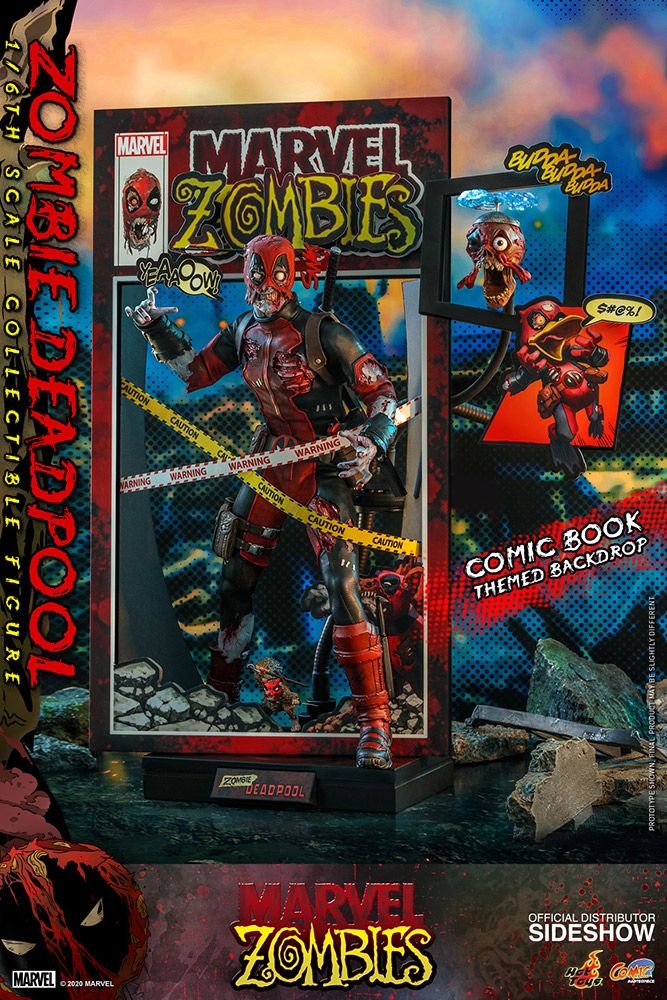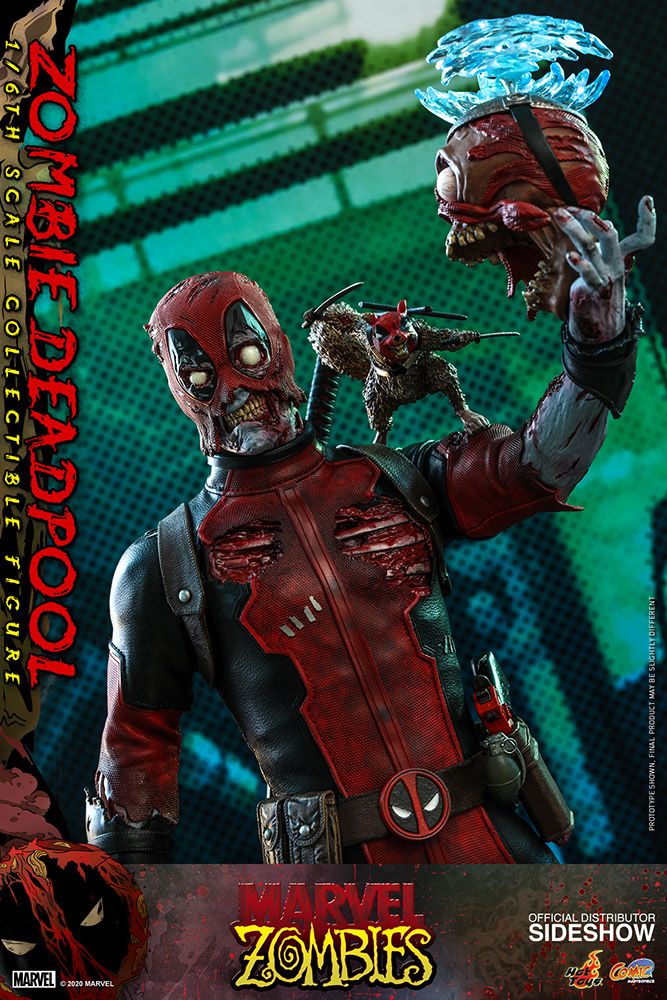 The Deadpool figure features a wide variety of accessories, according to the toy's description. This includes "a newly developed masked head sculpt with disgustingly beautiful details; interchangeable eyepieces and rotten mouthpieces with exposed teeth to create numerous combinations of horrifying expressions; a finely tailored red and black suit specially applied with distress effects; amazing paintwork on damaged muscle tissue and exposed skeleton parts; an array of weapons including a pair of katanas, pistols, a dagger, and an arrow attachable to the head sculpt."
Moreover, Zombie Deadpool isn't alone. The toy also comes with several additional members of the Deadpool Corps like zombified versions of Headpool and Squirrelpool. Duckpool and Dogpool appear as a part of the comic book-themed backdrop.
RELATED: Hawkeye vs. Deadpool: Why Marvel's Biggest Jokers Went to War
This new figurine isn't the only recently released toy that has Marvel fans excited. Hot Toys has also launched a line of special Spider-Man: No Way Home figurines that provide a unique look at Willem Dafoe's Green Goblin and Alfred Molina's Doctor Octopus, and a collection of mini bobbleheads that include Tony Stark/Iron Man and Mysterio figures. Moreover, the toy manufacturer is currently accepting pre-orders for a highly detailed figurine of Florence Pugh's Yelena Belova from Black Widow, which is expected to ship sometime between October and December 2022.
Furthermore, there has been a wealth of toy releases outside the context of Marvel and superheroes. The Good Smile Company, for example, currently offers a 1/4 scale figurine of Kyojuro Rengoku from Demon Slayer: Kimetsu no Yaiba that comes with a stunning flame effect; the company has also re-released its 1/48 scale replica of the Swordfish II spaceship from the classic anime series Cowboy Bebop.
The Zombie Deadpool figurine retails for a price of $270 dollars and shipping is expected to begin sometime later this month. The movies Deadpool and Deadpool 2 are currently available to stream on Hulu.
KEEP READING: Did Marvel's Deadpool Just Sneak into the DC Universe?
Source: Sideshow.com
from Ultimate Comic Blog https://ift.tt/3oLCHN1
via IFTTT