X-Men Reassembles an Avenger & Batman Teases Gotham's Future – Major Issues
https://ift.tt/3dgwrpT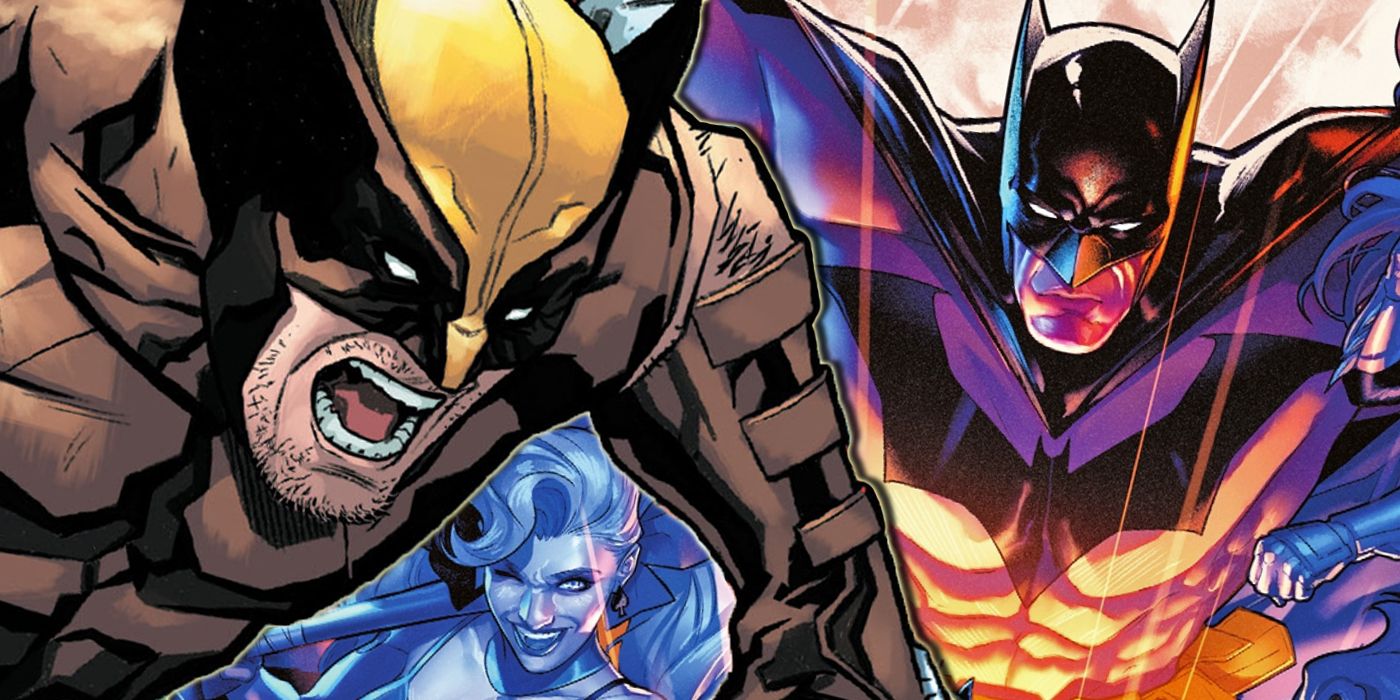 Each week, CBR has your guide to navigating Wednesday's new and recent comic releases, specials, collected editions and reissues, and we're committed to helping you choose those that are worth your hard-earned cash. It's a little slice of CBR we like to call Major Issues.
If you feel so inclined, you can buy our recommendations directly on comiXology with the links provided. We'll even supply links to the books we're not so hot on, just in case you don't want to take our word for it. Don't forget to let us know what you think of the books this week in the comments! And as always, SPOILERS AHEAD!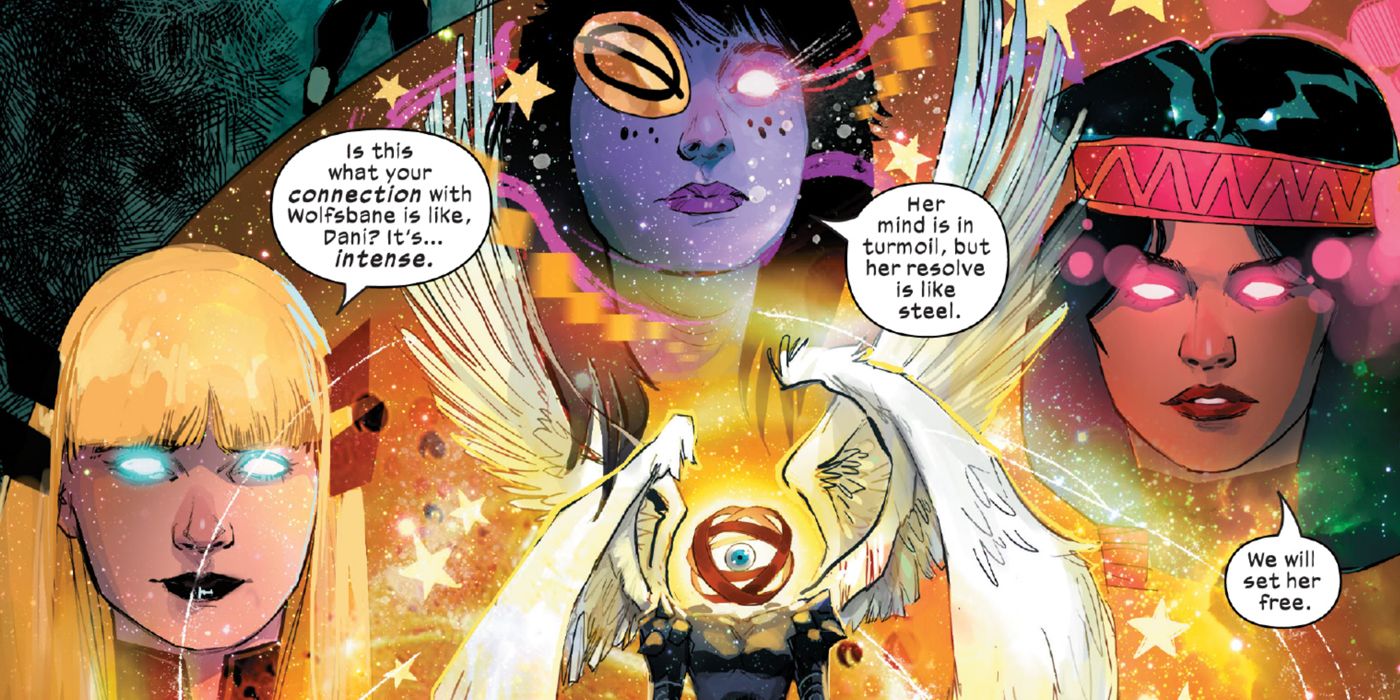 While New Mutants might not be the flashiest X-Men title, it's been the hidden gem of Marvel's mutant comics for months. As two generations of ascendant X-Men have dealt with the telepathic menace of the Shadow King, Vita Ayala, Rod Reis, Travis Lanham and their collaborators have put together a worthy inheritor to the title's most acclaimed era with rich, character-driven stories and eye-popping art.
With New Mutants #23, one group of New Mutants tries to rescue several heroes trapped in the Shadow King's telepathic realm, where they make a surprising discovery about the X-Men villain in the process. Within the freedom of that setting, Reis mixes dynamic superhero storytelling with psychedelic dreamscapes and hallucinogenic nightmares. With the same kind of thoughtful characters and gallery-quality art that defined Chris Claremont and Bill Sienkiewicz's seminal run on the title, this era of New Mutants is a classic in the making.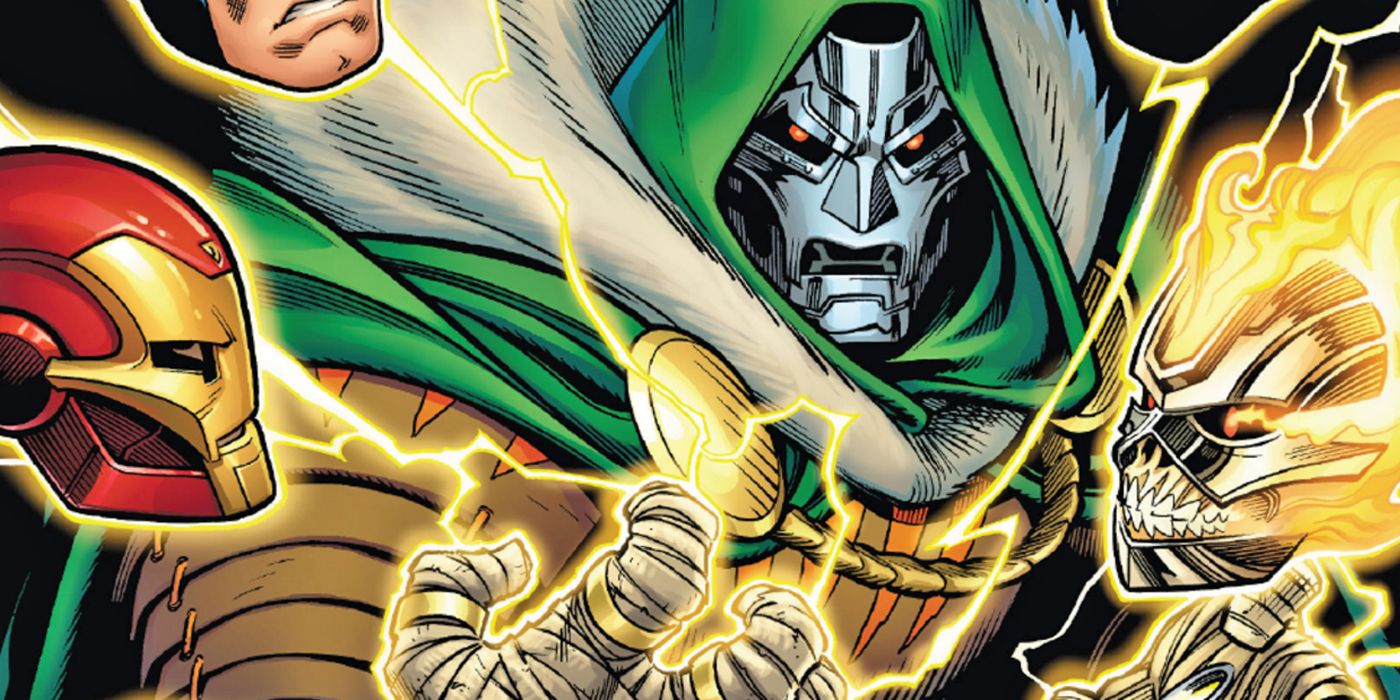 Over the past several years, Jason Aaron's tenure writing the Avengers has been defined by an almost overwhelming number of big, universe-shaking ideas. At the run's high points, these bold concepts have crisscrossed and overlapped in inspired moments, and that's what happens with Avengers #50, which is also the 750th regular issue of Marvel's flagship series.
With this oversized milestone issue, Jason Aaron, Aaron Kuder, Carlos Pacheco, Rafael Fonteriz, Ed McGuinness, Javier Garron, Alex Sinclair, David Curiel, Matt Hollingsworth, Rachelle Rosenberg and Cory Petit wrap up several storylines while teasing the Avengers' multiverse-focused future. While some long-running threads end with more of a whimper than a bang, the comic still sets up an intriguing premise for the upcoming Avengers Forever series, introduces a powerful new threat and pushes several classic Marvel heroes into some surprising new roles.
RELATED: Michelle Pfeiffer Gave Danny DeVito's Penguin/Catwoman Comic Her Blessing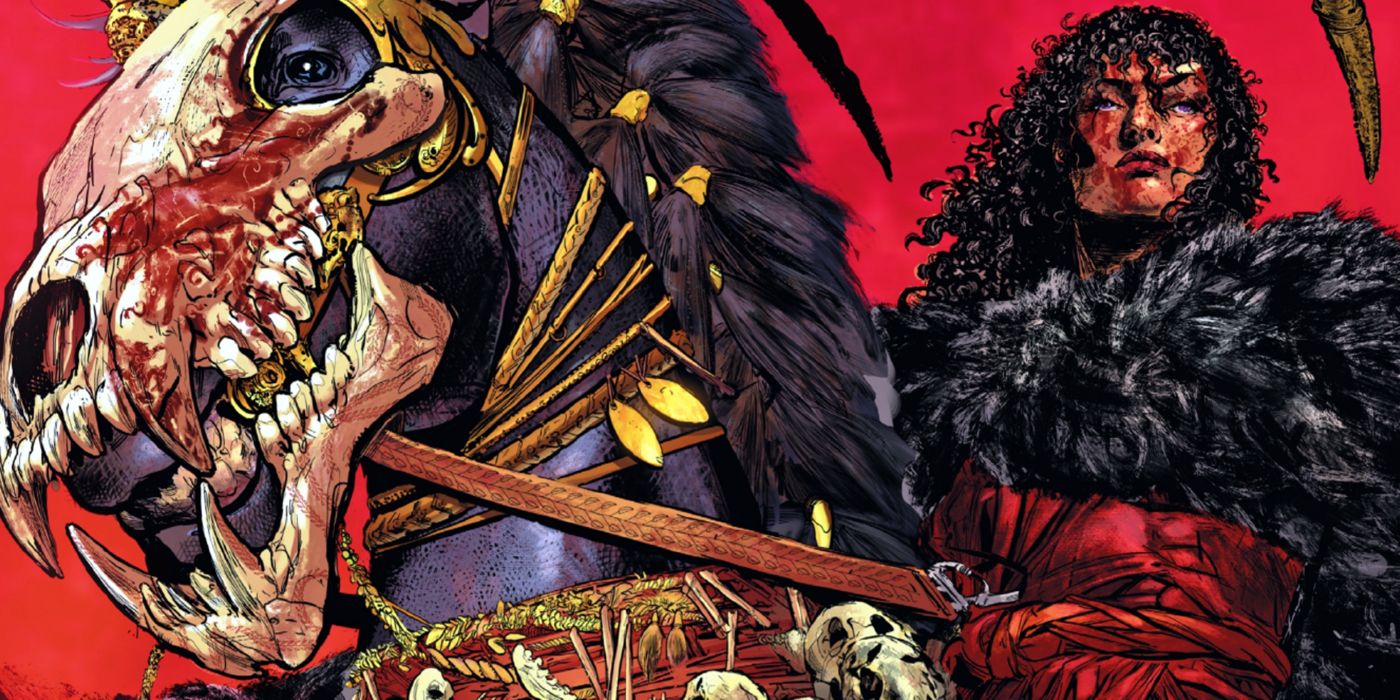 With Wonder Woman Historia: The Amazons #1, Kelly Sue DeConnick, Phil Jimenez, Hi-Fi, Arif Prianto, Romulo Fajardo Jr. and Clayton Cowles put together one of the most jaw-dropping DC epics in recent memory. In the same way that DC's parade of Krypton stories explored Superman's homeworld, Wonder Woman Historia details the creation of DC's Amazons and the Greek gods that gave them life.
Although Historia's plot recounts and revises DC's mythological history, the art team steals the show here, highlighted by impossibly detailed, career-best work from Jimenez. While Zeus, Hera and the other Greek gods have appeared in countless stories, the first issue of this Black Label miniseries boldly reimagines them as distinctly otherworldly beings, lording over an untamed world. Accented by bold color choices and strong page layouts, Jimenez and the color artists of Wonder Woman Historia take the kind of classical Wonder Woman art that defined the George Perez era and turn it into a kaleidoscopic frenzy that makes for essential reading.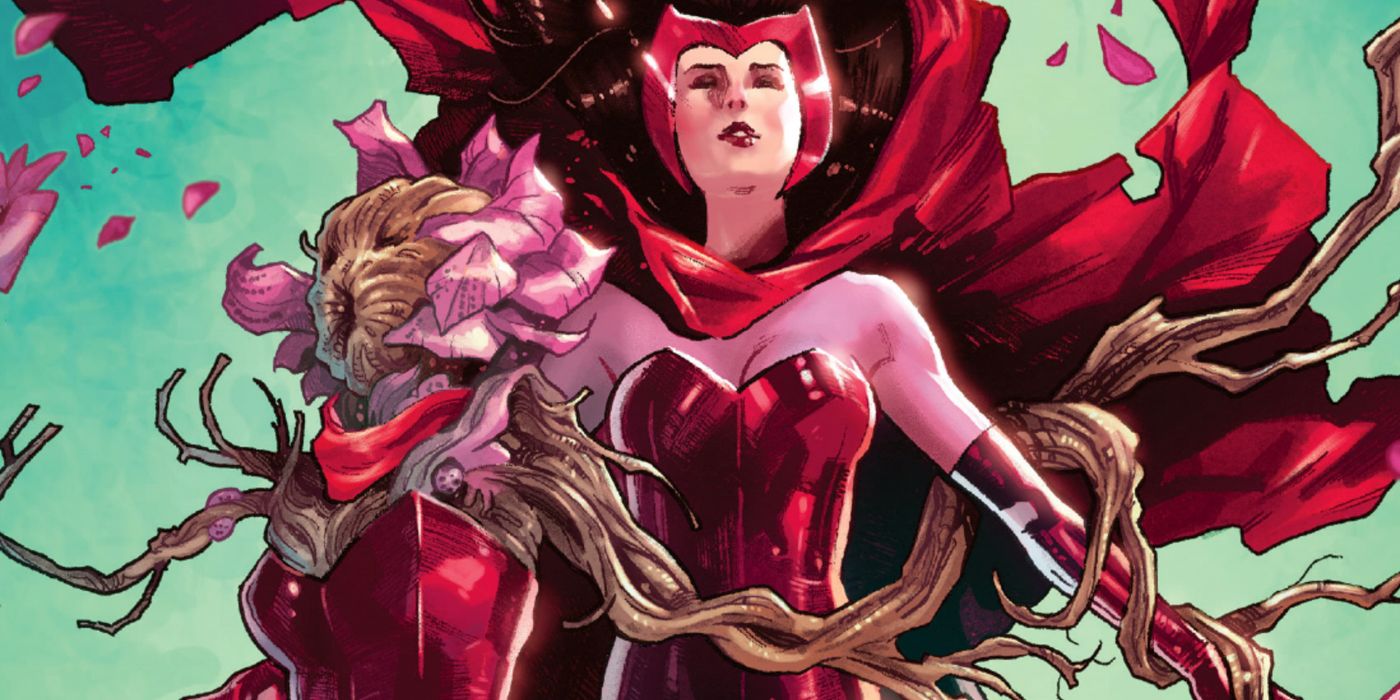 For more than a decade and a half, any Marvel Comics story featuring the Scarlet Witch has needed a paragraph of preamble to explain the Avenger's complex and convoluted recent history. But with X-Men: The Trial of Magneto #4, Leah Williams, Lucas Werneck, David Messina, Edgar Delgado and Clayton Cowles continue the work of giving the Avenger a new lease on life in more than one sense.
While the miniseries ostensibly began as an investigation into the Scarlet Witch's death, it's been far more interested in Wanda's resurrection and the various forms it takes. As Scarlet Witch confronts her past, future and the destructive nature of her powers, this issue goes a long way to building an approachable new status quo for the Avenger, with the art team perfectly capturing the mystical metaphysics at play.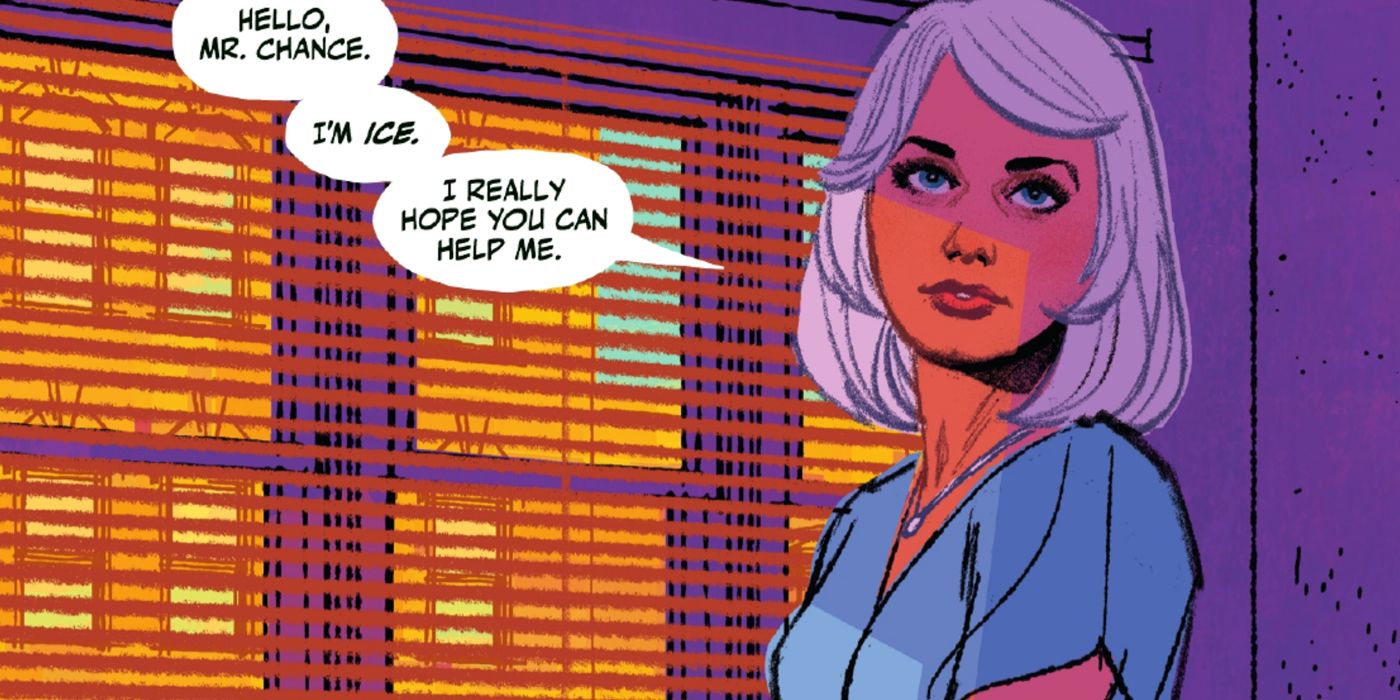 Although they were initially comedies, the happy-go-lucky adventures of the Justice League International have set up some of the most heart-wrenching tragedies of the modern DC Universe. While those stories have usually been parts of universe-shaking crossovers, Tom King, Greg Smallwood and Clayton Cowles' The Human Target #2 tells a heartfelt and deeply human story with the JLI hero Ice.
After private investigator Christopher Chance is terminally poisoned by an unidentified JLI veteran, his investigation sees him get close to Ice. While the story is informed by obscure points of JLI continuity, The Human Target #2 is a dreamy, noirish tale with impeccable style. With a mid-century aesthetic, Smallwood's art and Cowles' letters have a timeless cool that's accentuated by a vibrant color palette in one of DC's best-looking books.
RELATED: Gotham Knights' McFarlane Toys Offer a Closer Look at the Heroes' Weapons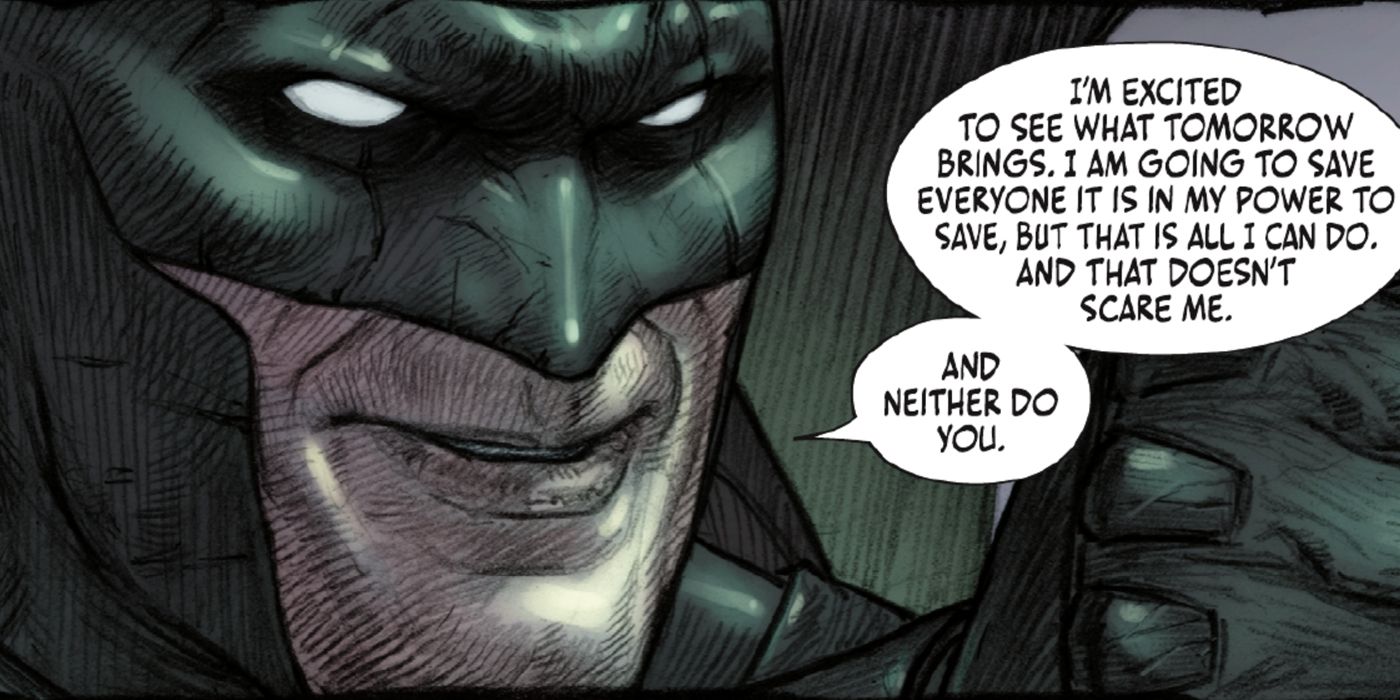 After taking over writing duties on Batman early in 2020, James Tynion IV's blockbuster run on the Dark Knight comes to an end with Batman: Fear State Omega #1. With this special, Tynion, Riccardo Federici, Christian Duce, Ryan Benjamin, Guillem March, Trevor Hairsine, Chris Sotomayor and Clayton Cowles deliver a solid epilogue to an era and the "Fear State" crossover that ended it.
Told primarily through a conversation between a reflective Batman and Scarecrow, most of the issue is concerned with setting up Poison Ivy and other supporting "Fear State" players for future storylines. While this focus on place-setting makes the issue feel like more preamble than post-script, the comic still makes a meaningful change to Gotham City and gives a Batman movie character their first major comic role. With solid artwork throughout, this issue serves as a fitting encore to one of Batman's defining modern runs.
We hope you like the items we recommend! Comic Book Resources has affiliate partnerships, and as such, we receive a share of the revenue from your purchase. This won't affect the price you pay and helps us offer the best product recommendations.
KEEP READING: Daredevil's Grand Finale Sets Up Marvel's Devil's Reign Event
from Ultimate Comic Blog
https://ift.tt/3IcDQox
via IFTTT