Wolverine's Old Logan Rides Again & the Batgirls Let Looses – Major Issues
https://ift.tt/3GTya15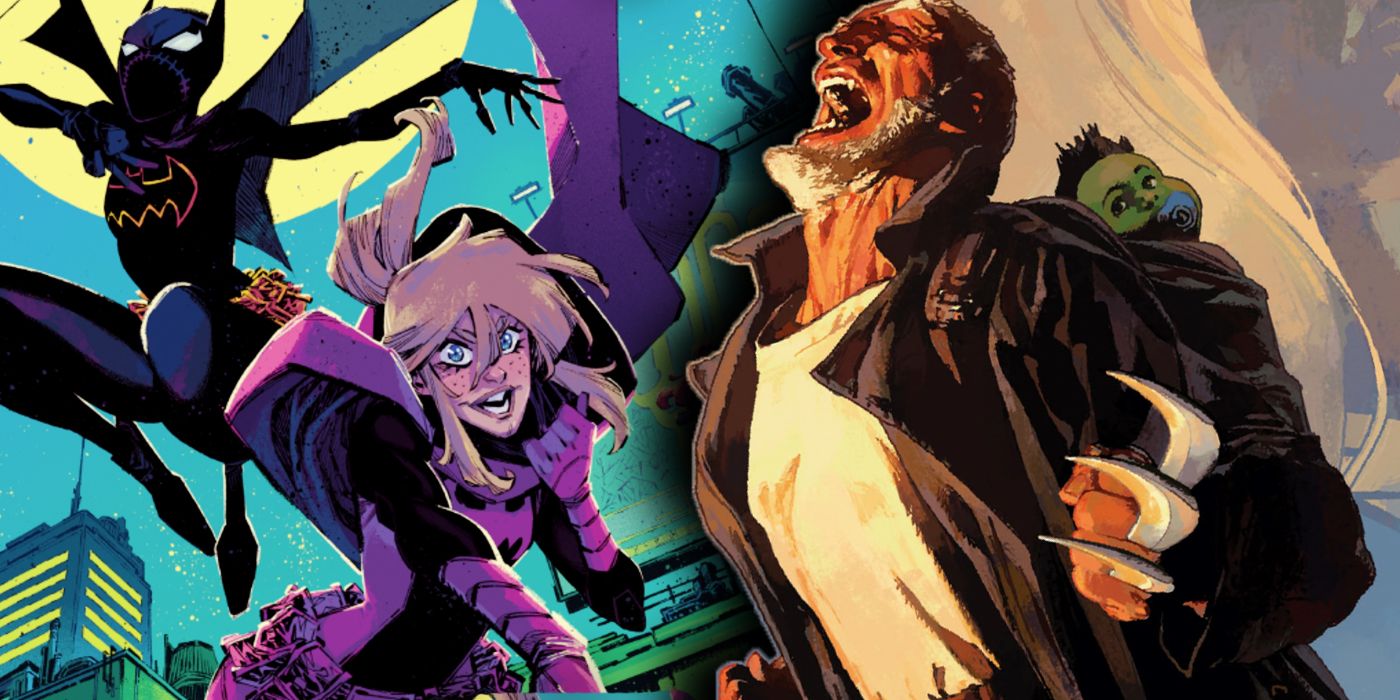 Each week, CBR has your guide to navigating Wednesday's new and recent comic releases, specials, collected editions and reissues, and we're committed to helping you choose those that are worth your hard-earned cash. It's a little slice of CBR we like to call Major Issues.
If you feel so inclined, you can buy our recommendations directly on comiXology with the links provided. We'll even supply links to the books we're not so hot on, just in case you don't want to take our word for it. Don't forget to let us know what you think of the books this week in the comments! And as always, SPOILERS AHEAD!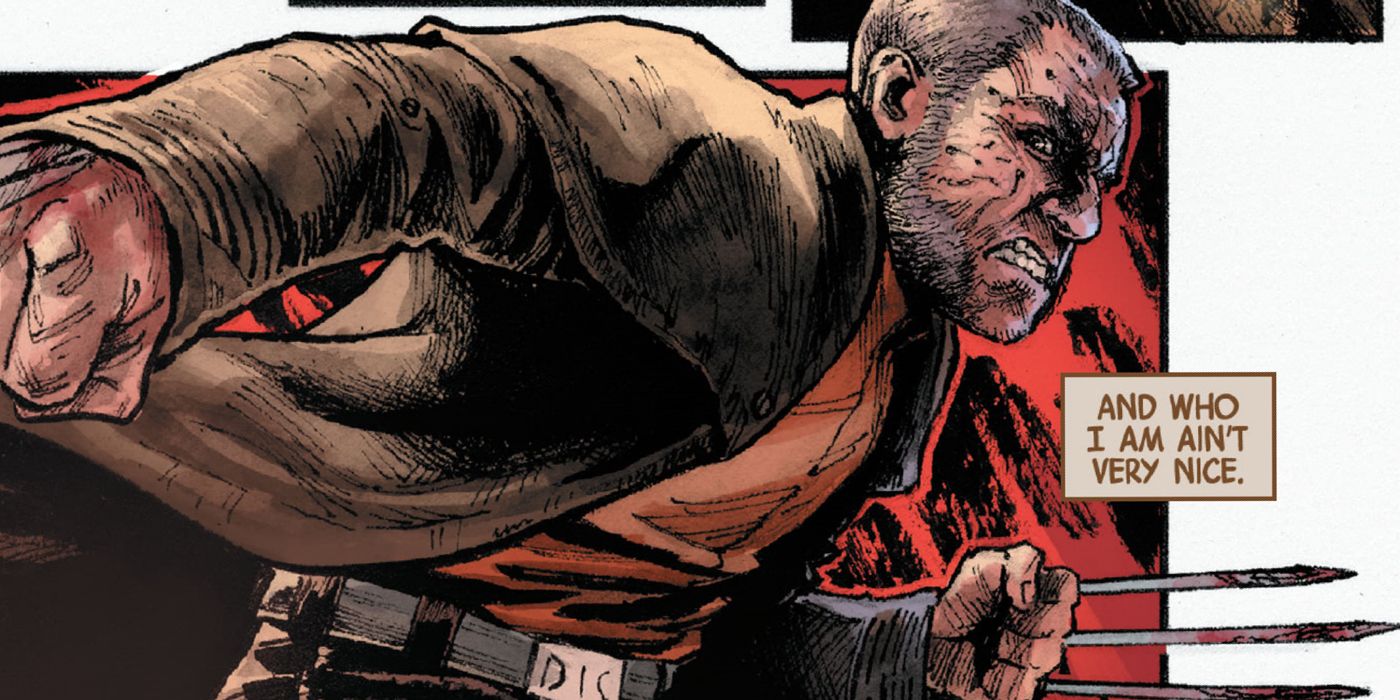 Since Mark Millar and Steve McNiven introduced Old Man Logan in 2008, this haunted, grizzled take on an older Wolverine has become one of Marvel's most influential multiversal characters. After Old Man Logan spawned several similar series and tore through the regular Marvel Universe, Wastelanders: Wolverine returns to his post-apocalyptic home in a story by Steven DeKnight, Ibrahim Moustafa, Neeraj Menon and Cory Petit.
Released as a tie-in to Marvel's Wastelanders narrative podcast, this special kicks off a series of one-shots starring older versions of several Marvel heroes. As the aging Logan tries to raise an infant Hulk, this story finds Wolverine tangle with one of his classic foes one last time. While the plot is somewhat slight, this comic perfectly captures the gritty atmosphere and brutal action of the world. There's nothing revolutionary here, but Wastelanders: Wolverine still has some worthwhile clever ideas and satisfying bloody action.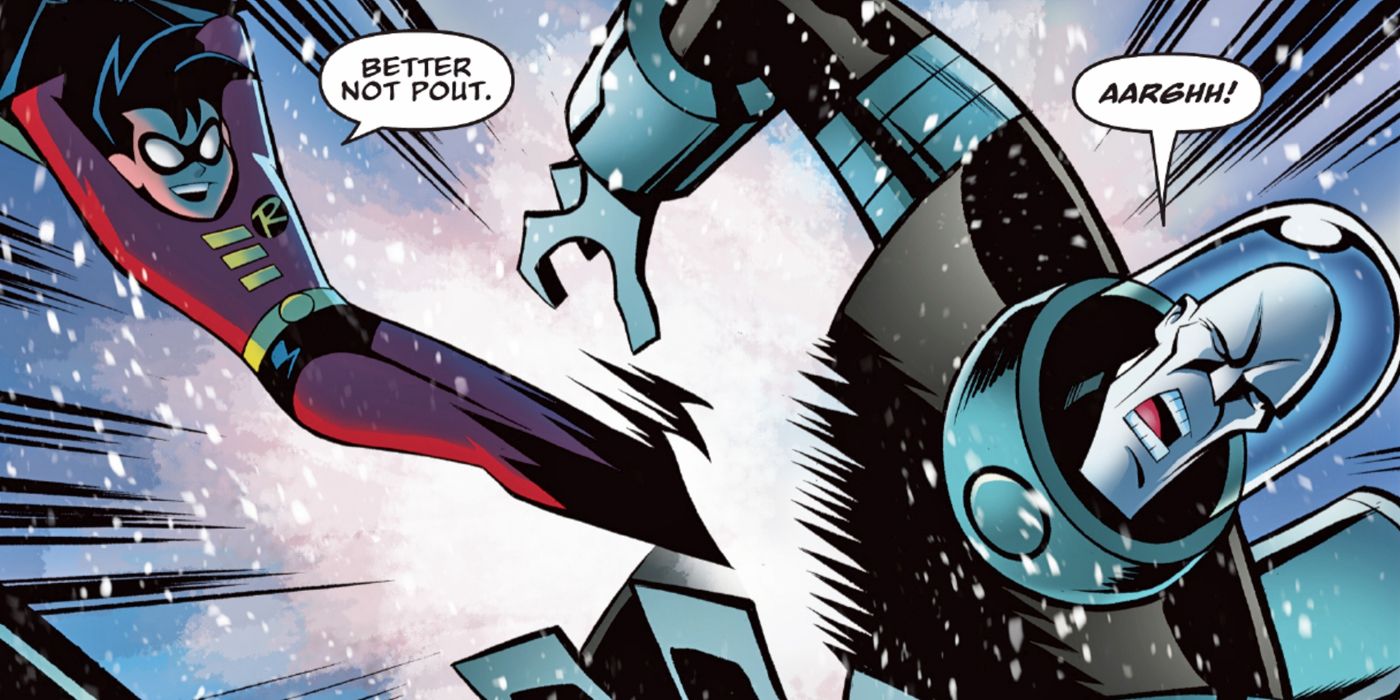 While DC has made a habit of releasing seasonal anthologies around the holidays, the best moments of 'Tis the Season to Be Freezin' #1 stand along with the best of DC's holiday offerings. Spotlighting characters with ice-related powers, this special features enough deep-cut DC heroes and villains to make it worthwhile for any DC fan. In the comic's standout story, Batman: The Adventures Continue's Alan Burnett, Paul Dini, Jordan Gibson, Monica Kubina and Josh Reed reunite for a yuletide tale with Batman: The Animated Series' Mister Freeze. This gorgeous, heart-warming story is worth the price of admission alone, and it's a worthy follow-up to the DC Animated Universe's beloved holiday episodes.
Beyond that, Bobby Moynihan, Pop Mhan and Ivan Plascencia team up for a charming winter story with Captain Cold and the Flash. Jeff Trammell, Justin Mason and Allen Passalaqua deliver a fun story where former foes Firestorm and Killer Frost have to work together on Christmas Eve, and Andrew Wheeler, Meghan Hetrick, Marissa Louise and Becca Carey assemble the hotly-anticipated JLQ for one of their first gatherings. Along with fun stories featuring Bizarro, Harley Quinn and the Legion of Super-Heroes' Polar Boy, this is a nice collection of seasonal tales.
RELATED: Tom King and David Marquez's Batman: Killing Time Pits Batman Against Catwoman, Penguin and the Riddler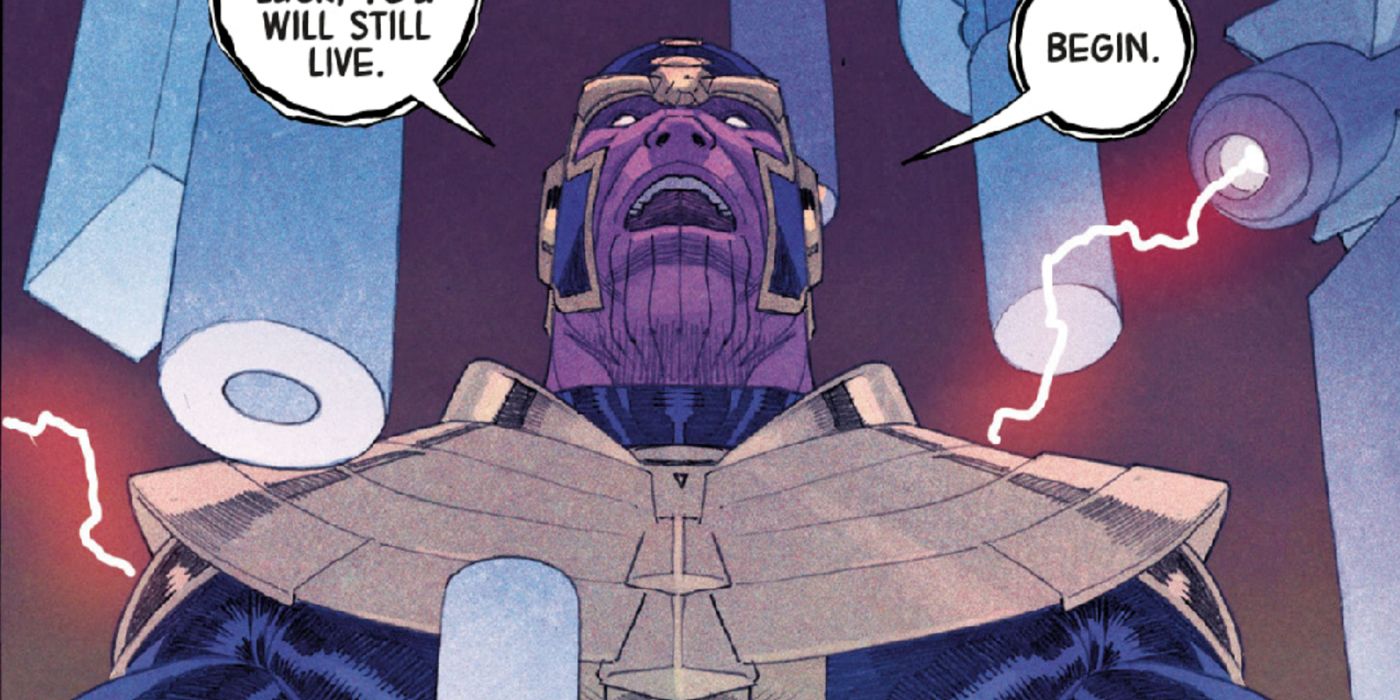 While the Eternals movie may have come and gone, Marvel's ongoing Eternals comic is still one of the smartest, best-looking superhero comics on the stands. With Eternals #8, Kieron Gillen, Esad Ribic, Matthew Wilson and Clayton Cowles follow the Eternals as they continue to grapple with revelations that have redefined their existence and Thanos' recent ascent to power.
While the Eternals occupy an odd place in the Marvel Universe hierarchy, this comic continues to explore what it means to be an Eternal with a sharp, sly sense of humor. With a Machiavellian embrace of his Eternal heritage, Thanos comes across as more menacing than he has in years. Ribic and Wilson's epic art elevate the proceedings, giving the Eternals a visual strength and a timeless quality that cements them as Marvel's mythology.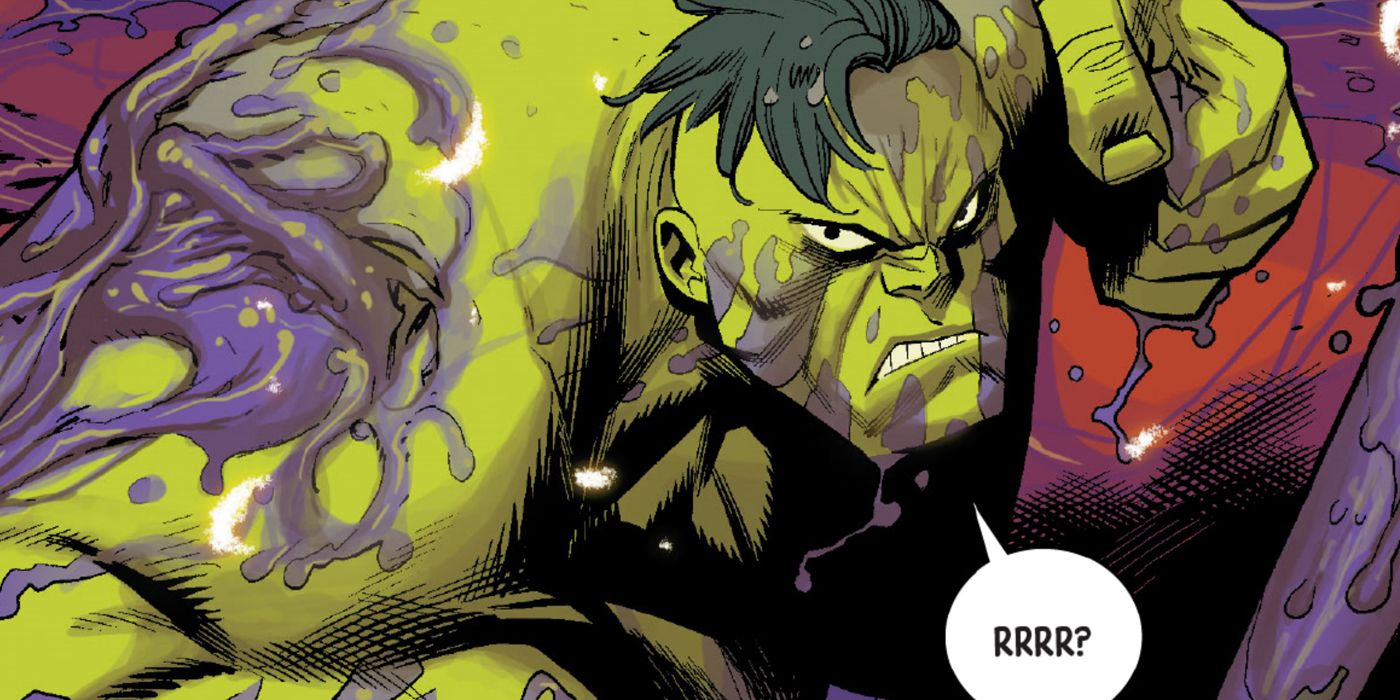 After kicking off their run on Hulk by sending the Avenger on an anger-fueled cosmic mission, Donny Cates, Ryan Ottley, Cliff Rathburn, Frank Martin and Cory Petit keep the breakneck momentum going with Hulk #2. As an enraged Bruce Banner continues to steer the Hulk past the edge of the universe, the Green Goliath fights incredibly brutal battles on multiple fronts.
While Hulk still seems to be getting into the thrust of main story, the comic is filled with big ideas and even bigger fights. Thanks to Invincible veterans Ottley and Rathburn, this comic has some of the more gruesome fights in a mainstream Marvel superhero book, with a few panels recalling Omni-Man's bloodiest beatdowns. In sharp contrast to the creeping cosmic horror of Immortal Hulk, this propulsive comic's focus on action and momentum serves as a violent reminder of why the Hulk really is Marvel's strongest hero.
RELATED: Marvel Reveals Doctor Strange's Replacement as the Sorcerer Supreme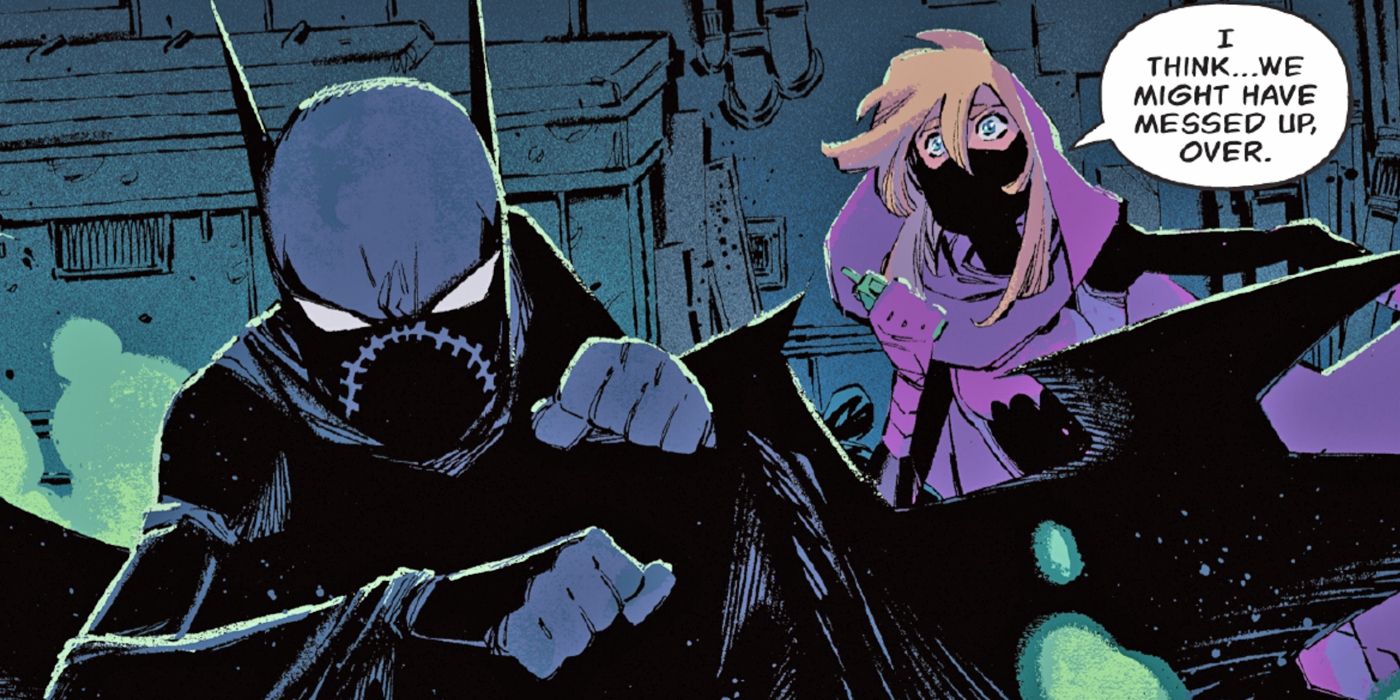 After working together across DC's other Batman titles for several months, DC's past and present Batgirls — Barbara Gordon, Cassandra Cain and Stephanie Brown — finally come together in their own title, Batgirls #1, by Becky Cloonan, Michael Conrad, Jorge Corona, Sarah Stern and Becca Carey. This debut issue finds the trio of fan-favorite characters getting acclimated to their new corner of Gotham and getting into a few scraps along the way.
Even though these fan-favorite heroes have been protecting Gotham for years, this comic has an infectious punk energy that perfectly suites its young heroes. With a neon color palette and dynamic page layouts filled with kinetic action, this book jumps out of the gate with a strong, self-assured voice and an even stronger sense of style.
We hope you like the items we recommend! Comic Book Resources has affiliate partnerships, and as such, we receive a share of the revenue from your purchase. This won't affect the price you pay and helps us offer the best product recommendations.
KEEP READING: DC's Murphyverse Returns with Black Label's Batman: Beyond the White Knight
from Ultimate Comic Blog https://ift.tt/33pMWhJ
via IFTTT