Why Maus Creator Art Spiegelman Continues to Rebuff Hollywood Adaptation Offers
https://ift.tt/aIEObnZ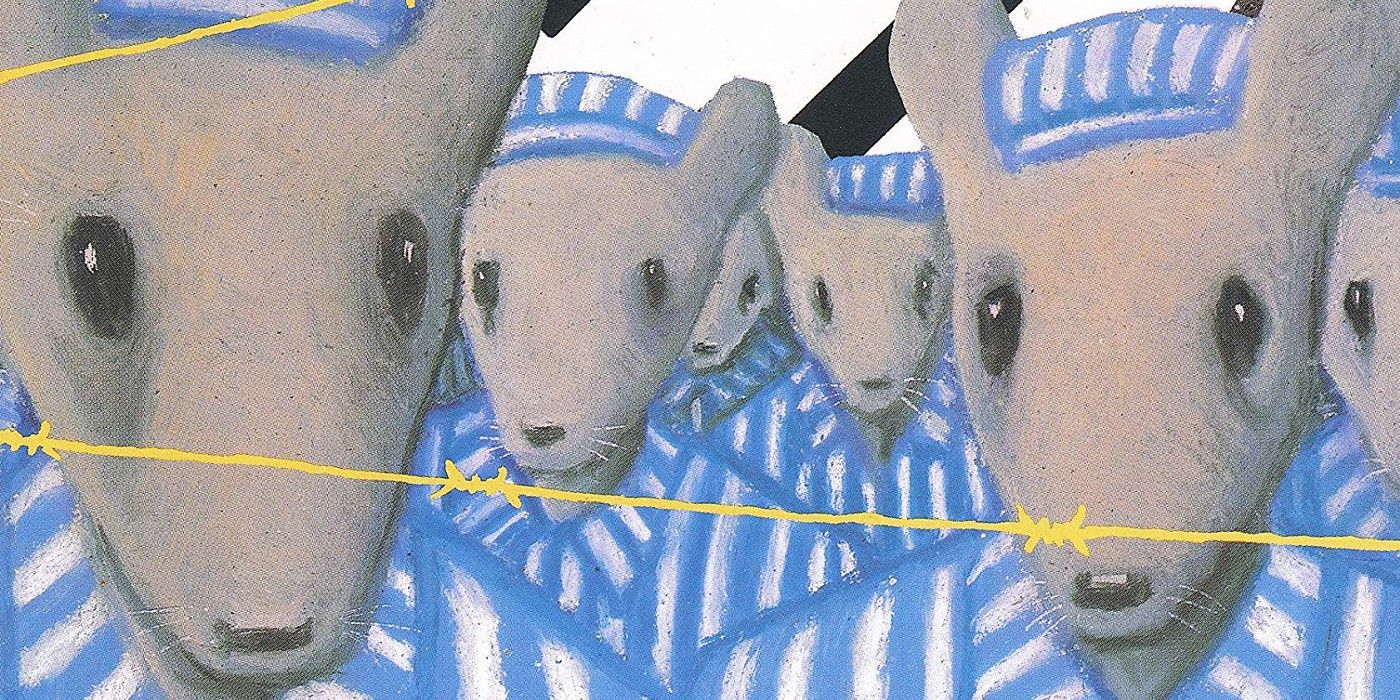 Maus creator Art Spiegelman recently doubled-down on the fact he has no plans to allow Hollywood to adapt his graphic novel into a film or TV series, despite the work currently topping a number of best sellers lists thanks to its recent banning in Tennessee.
The 73-year-old writer and illustrator said there has been "no change" to his position on refusing to adapt the Pulitzer-winning Maus, telling The Hollywood Reporter, "I like movies, but Maus is better served as a book. [It's a] more intimate form and comics adhere to the brain better."
RELATED: Fundraiser to Provide Students With Free Copies of Maus Smashes Goal
Maus, which retells the horrors of the Holocaust by depicting Jewish people as mice and Nazis as cats, was originally published as two volumes in 1986 and 1992. The McMinn County Board of Education in Tennessee recently voted unanimously to pull the graphic novel from its eighth-grade curriculum, with critics of the graphic novel citing "rough language," nudity and a scene that involved the artist's mother dying by suicide.
"Why does the educational system promote this kind of stuff, it is not wise or healthy… I am not denying it was horrible, brutal and cruel," one board member said ahead of the vote. "It's like when you're watching TV and a cuss word or nude scene comes on it would be the same movie without it. Well, this would be the same book without it… If I had a child in the eighth grade, this ain't happening. If I had to move him out and homeschool him or put him somewhere else, this is not happening."
Following the Jan. 10 vote in Tennessee, Spiegelman told CNN, "They're totally focused on some bad words that are in the book. 'Damn?' I can't believe the word 'damn' would get the book jettisoned out of the school on its own, but that's really where the genuine focus seemed to be."
RELATED: Maus Had to Be a Comic… Here's Why
It's worth pointing out that Maus is just the latest in a series of books and graphic novels that have been targeted for banning by school districts across the United States in recent months. Back in November, a Texas school district pulled Jerry Craft's New Kid graphic novel from school libraries.
Released in 2019, New Kid follows a young man named Jordan Banks as he deals with the culture shock that comes with being one of the only black kids attending his prestigious private school. It was also the first graphic novel to be awarded the Newberry Medal. Following a 10-day review period, New Kid was returned to school libraries and saw a major increase in sales as a result of the temporary ban.
Other graphic novels that have been targeted by book banners in recent years include Persepolis by Marjane Satrapi, Funhome by Alison Bechdel, This One Summer by Jillian Tamaki and Marika Tamaki, and Drama by Raina Telgemeier.
KEEP READING: What the Banning of Maus and V for Vendetta Tell Us About Comic Book Censorship
Source: The Hollywood Reporter
from Ultimate Comic Blog
https://ift.tt/ZMfOXui
via IFTTT