Why DC's Rarest Crossover Was Constantine Spiking Christmas Punch
https://ift.tt/3F2syBo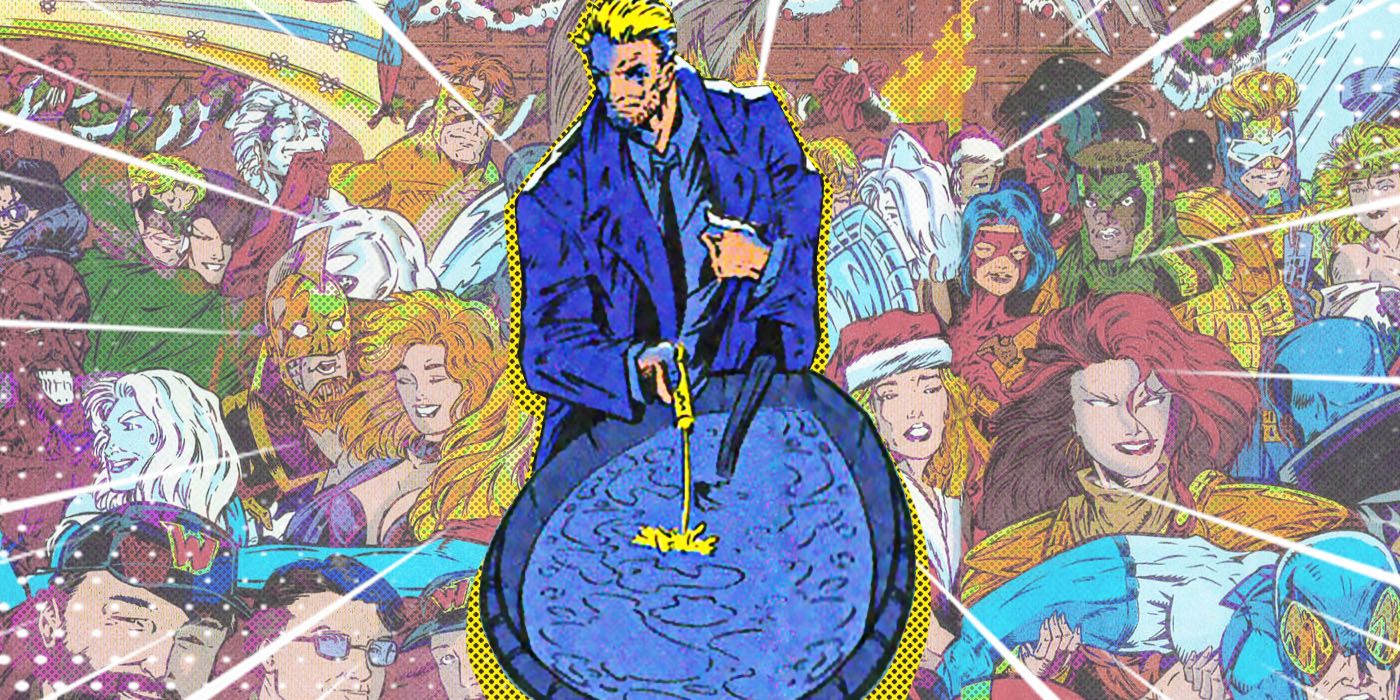 Today, we look at one of John Constantine's only trip to the DC Universe in the 1990s…for a Christmas .
It's our yearly Comics Should Be Good Advent Calendar! Every day until Christmas Eve, you can click on the current day's Advent Calendar post and it will show the Advent Calendar with the door for that given day opened and you can see what the "treat" for that day will be! You can click here to see the previous Advent Calendar entries. This year, the theme is a Very Dope 90s Christmas! Each day will be a Christmas comic book story from the 1990s, possibly ones that have a specific 1990s bent to it (depends on whether I can come up with 24 of them).
This year's Advent Calendar, of Grunge Santa Claus giving out 90s present, like a Tamagotchi, while posing with four superheroes with the most-90s costumes around, is by Nick Perks.
And now, Day 15 will be opened (once opened, the door will feature a panel from the featured story)…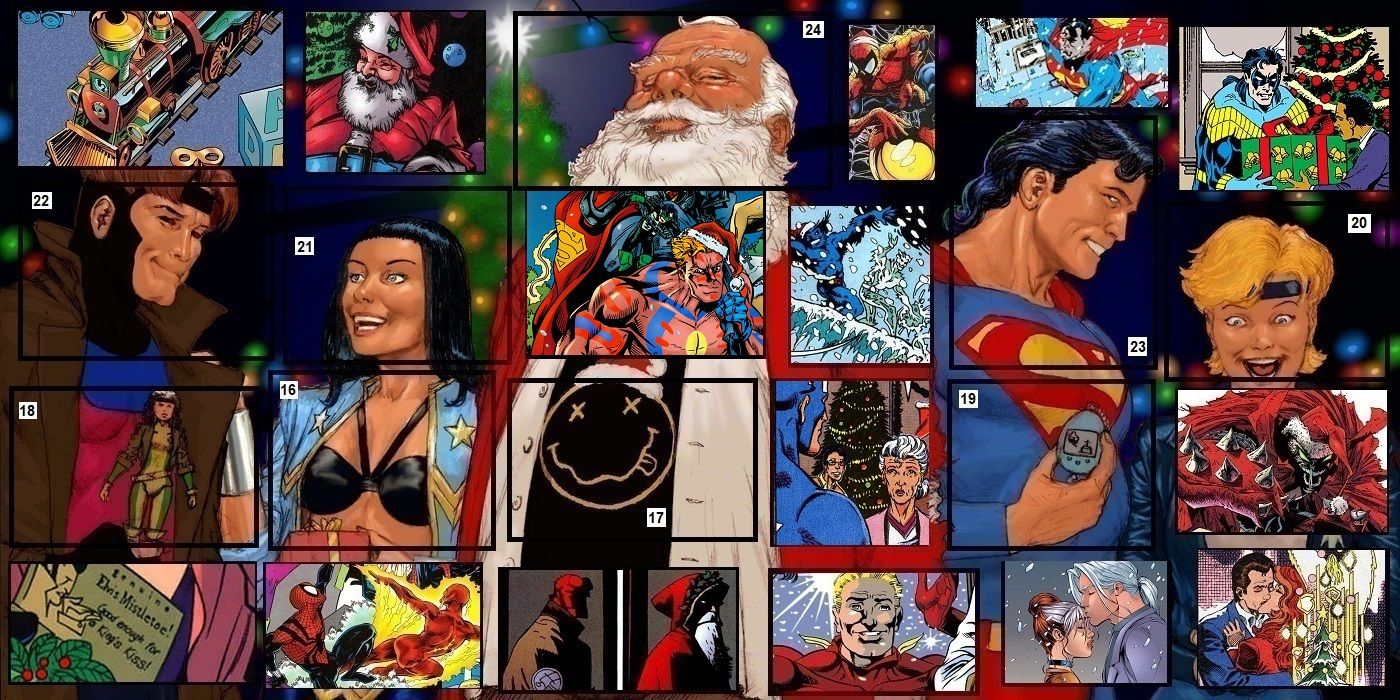 Today, we look at 1995's "Merriment, Mistletoe, and… Mayhem!" in Guy Gardner: Warrior #39 by Beau Smith, Marc Campos, Dan Davis and Nick Napolitano.
The story takes place at a Christmas party at Guy Gardner's bar, Warriors..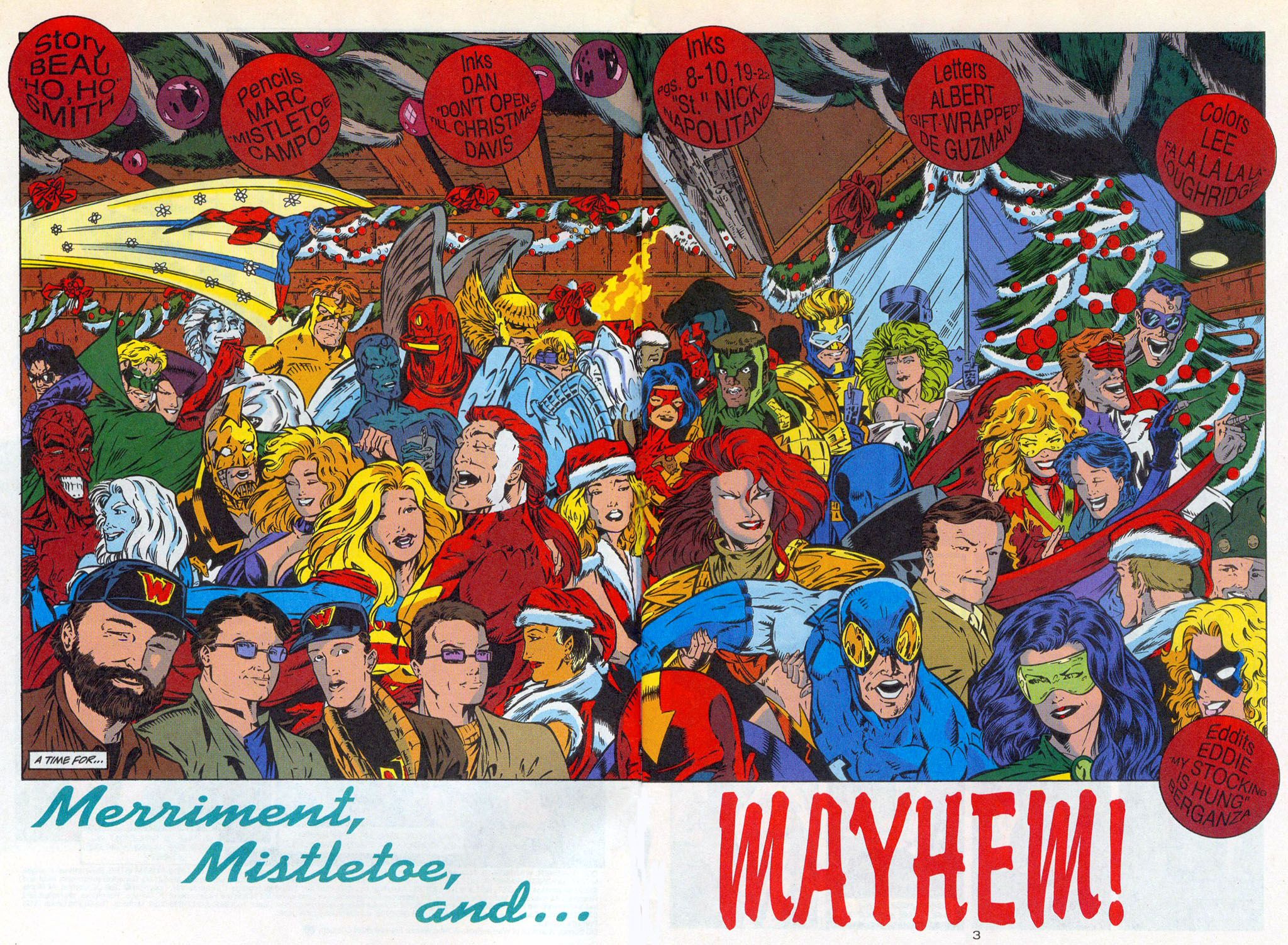 Guy, though, is a funk because of the recent death of Ice the previous year…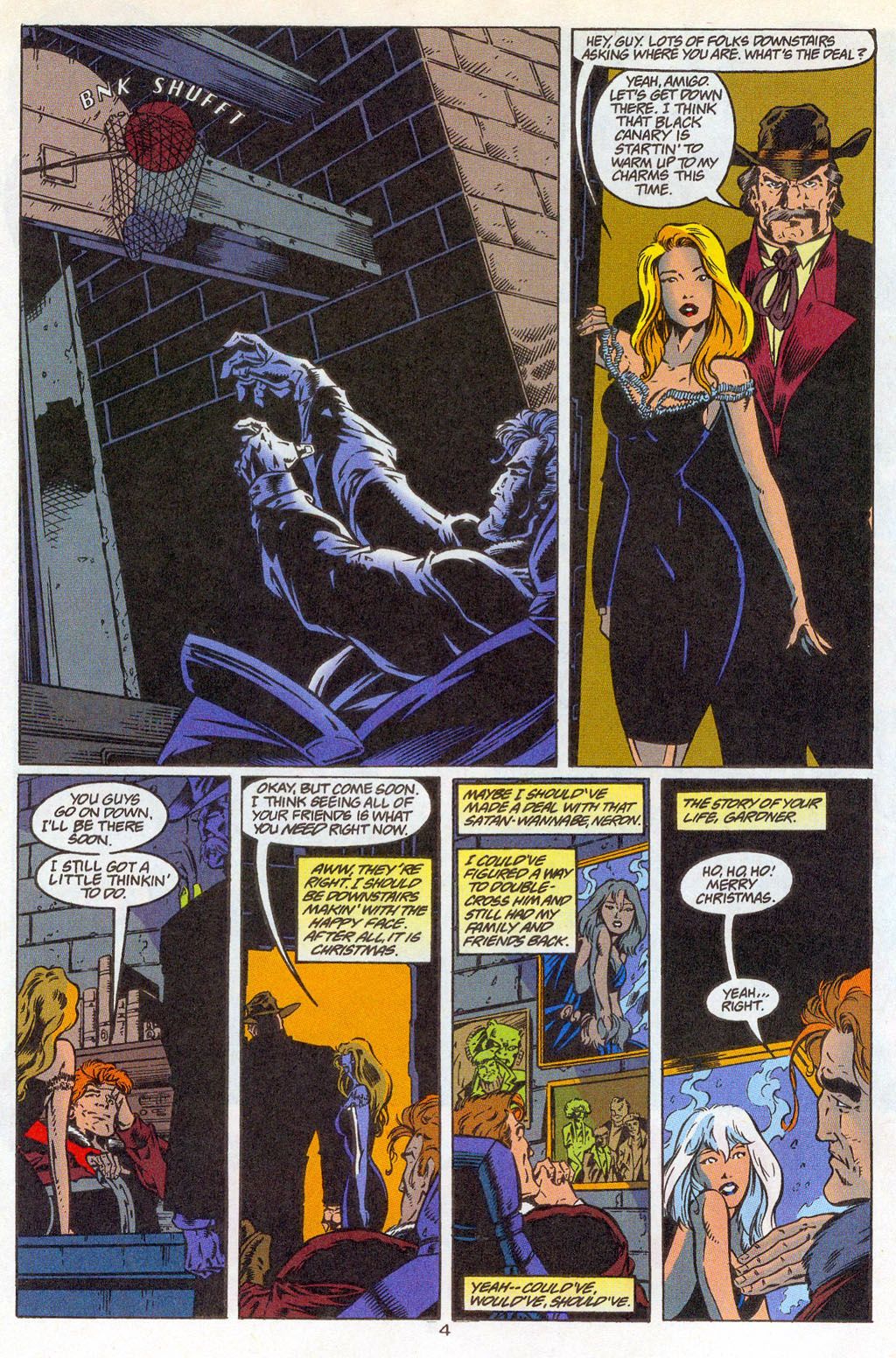 At the time, John Constantine was "banned" from DC Universe comics, due to the introduction of the Mature Readers Vertigo line of comics. I wrote about it in Rich Handley and Lou Tambone's SequArts book, From Bayou to Abyss: Examining John Constantine, Hellblazer.
However, he made an exception to show up this time…to spike the punch!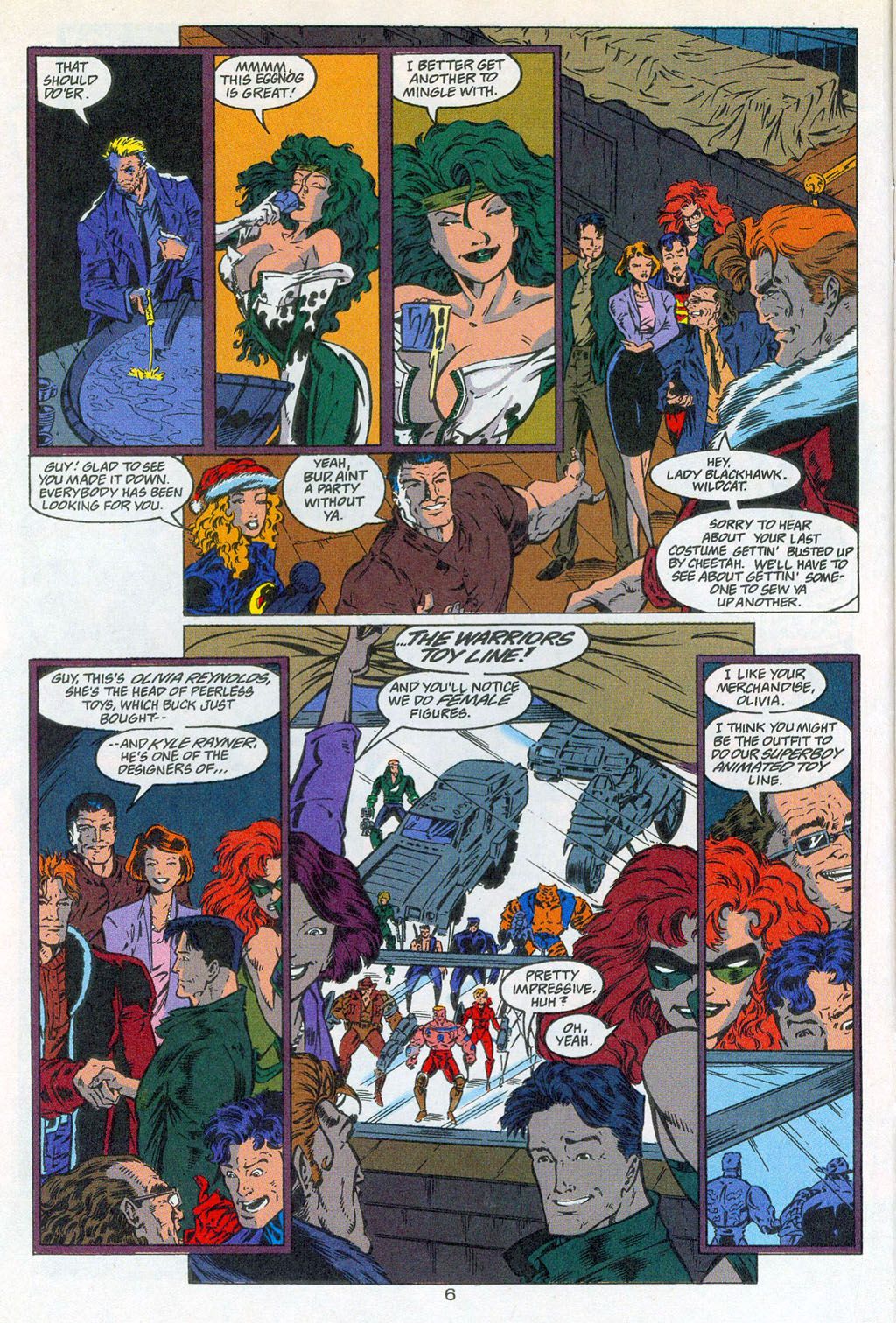 Guy is also then visited by the Spectre, who allows Guy to talk to his dead father…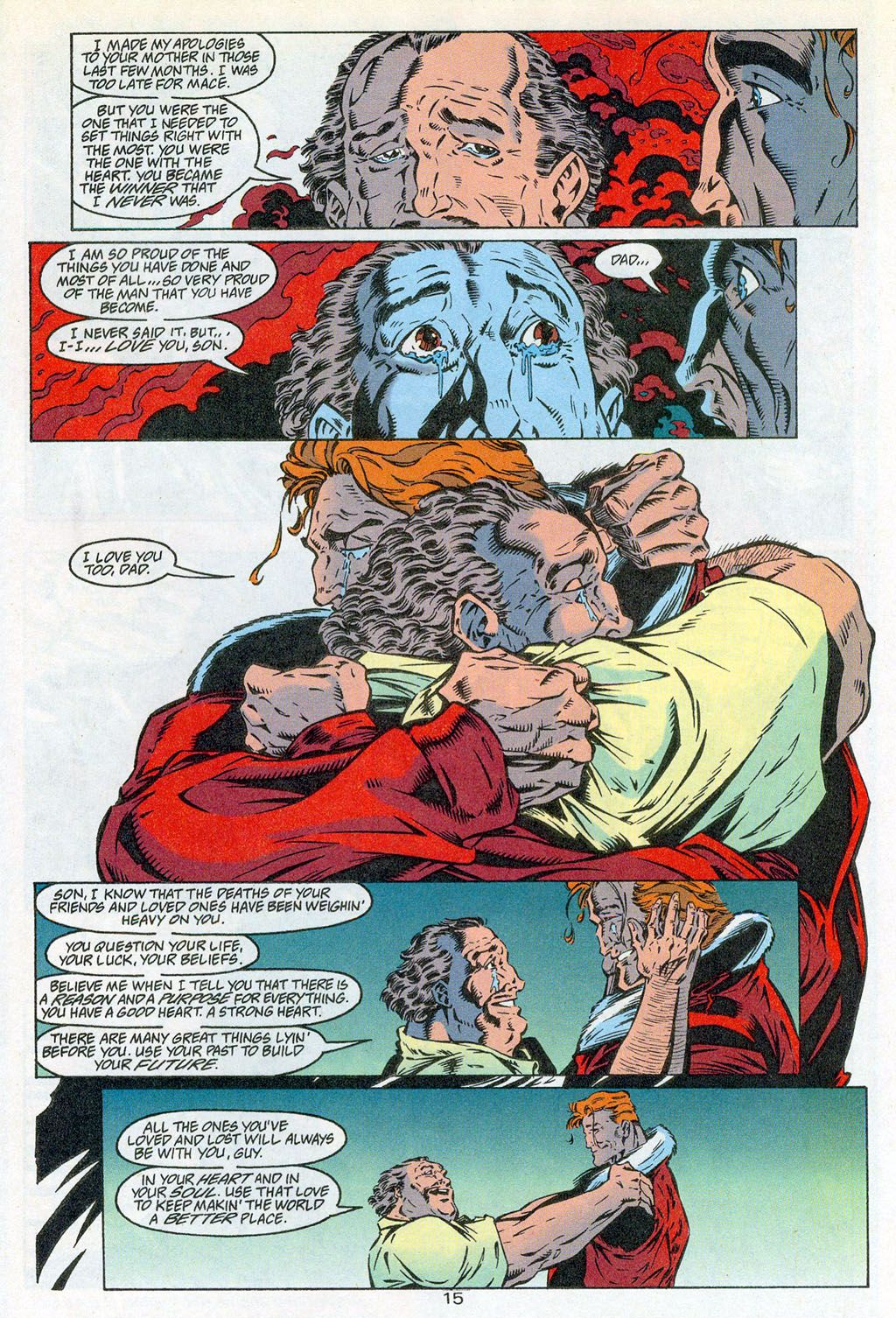 Lobo also shows up to give Guy a gift…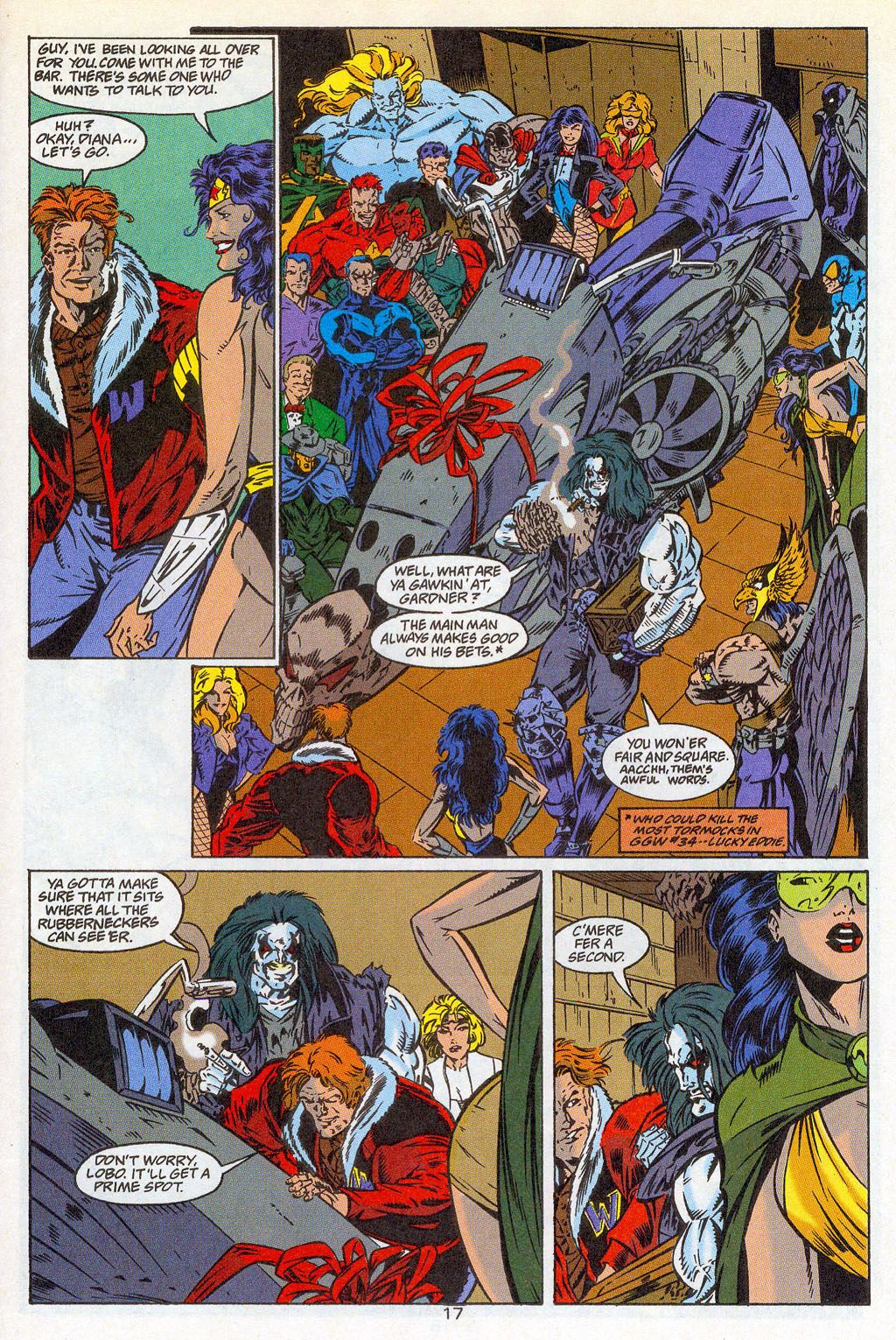 And in the end, after Ice's mother gives Guy a gift, Guy and Ice's best friend, Fire, get past their issues and have a romantic connection under the mistletoe…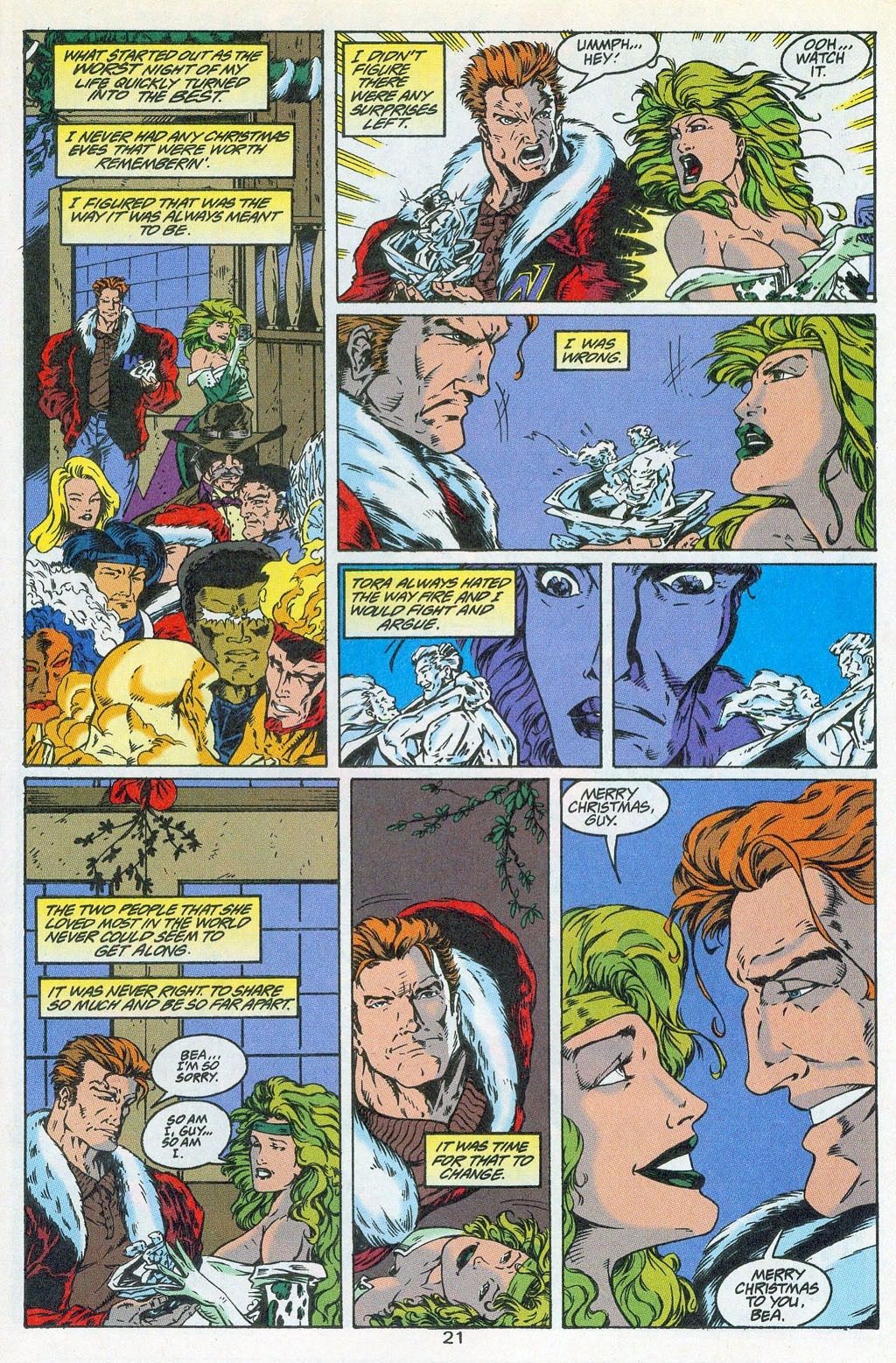 from Ultimate Comic Blog
https://ift.tt/3GKfIYQ
via IFTTT