US Agent Attacks the X-Men in Marvel's Kingpin Event, Devil's Reign
https://ift.tt/3yfjQNl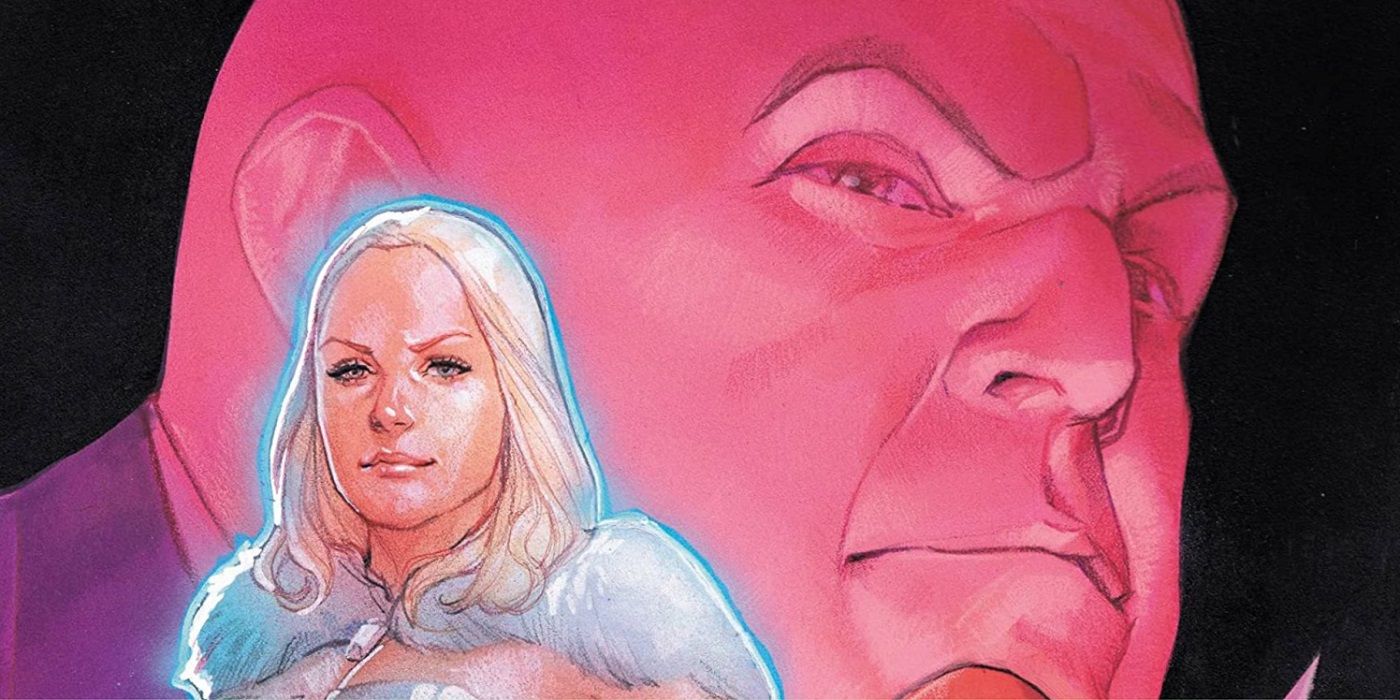 Marvel Comics has provided CBR with exclusive pages from Devil's Reign: X-Men #1, by Gerry Duggan and Phil Noto. In the preview, John Walker/US Agent prepares to attack the X-Men.
Devil's Reign: X-Men #1 is a tie-in to the titular Kingpin-centric event. Following the events of 2017's Secret Empire, Wilson Fisk became the mayor of New York City. Since then, he's been playing the long game, amassing political power and an army full of supervillains. Devil's Reign is the culmination of his plans, as Fisk has outlawed costumed vigilantes and will do whatever it takes to take them out for good.
RELATED: Major Issues: X-Men's Future Burns Up & Daredevil Jumps Into Devil's Reign
The unlettered pages from Devil's Reign: X-Men #1 show Emma Frost being rejected entrance to an unclear area at a party. She then uses her powers on the men. From there, Fisk invades the headquarters of the Fantastic Four — with Otto Octavius/Doctor Octopus heading the assault — and has John Walker/US Agent bring a ton of heavily armed people to the Krakoan Gateway in Central Park. On the other side of the gateway, the X-Men seemingly debate just what they're going to do about the assault. And if recent X-Men comics are any indication, the team isn't going to take assaults on Krakoa's sovereignty lying down.
Created by Len Wein and Dave Cockrum, Krakoa first appeared in 1975's Giant-Size X-Men #1. In recent years, the island has taken on a new meaning for Marvel's mutants. During House of X and Powers of X, Professor Charles Xavier established the island as an independent mutant nation. Since then, hero and villain have all flocked to the island, which now represents the pinnacle of mutant power.
You can see CBR's exclusive pages of Devil's Reign: X-Men #1 below alongside the solicitation information for the book. Releasing Jan. 19, 2022, Devil's Reign: X-Men is a three-part series for which issues release monthly. Noto provides the cover for Devil's Reign: X-Men #1.
RELATED: Everything You Need To Know About Marvel's Upcoming Devil's Reign Event
Gerry Duggan (W) • PHIL NOTO (A/C) • Variant cover by Scott Williams
THE QUEEN'S REIGN!
Emma Frost has many skeletons in her closet, but only one of them is currently Mayor of New York City. The truth about the White Queen's secret past with the Kingpin of Crime comes to light. As Wilson Fisk makes his play, will his old ally Emma Frost stand in his way? Or protect the secrets they share?
32 PGS./Rated T+ …$3.99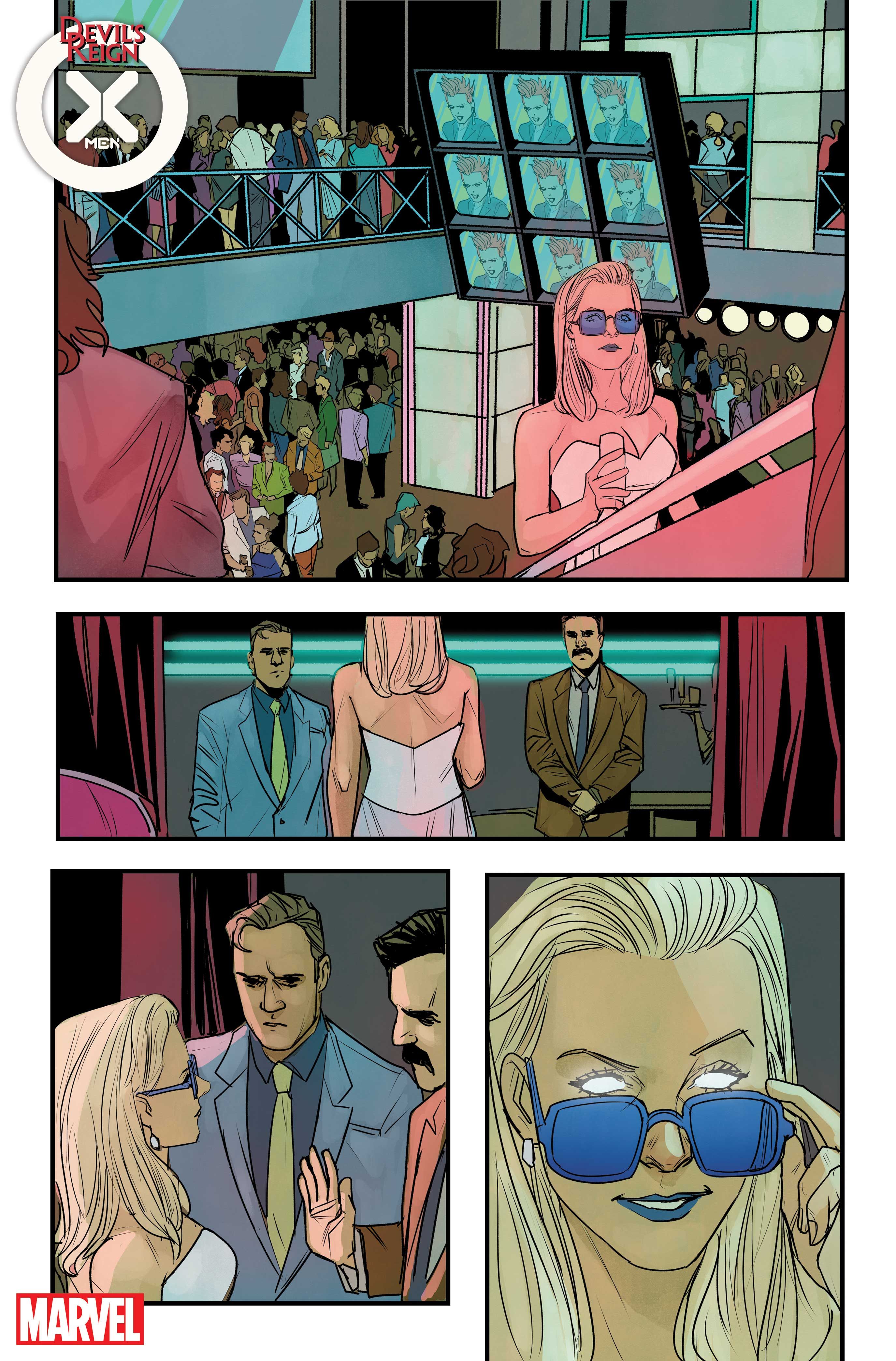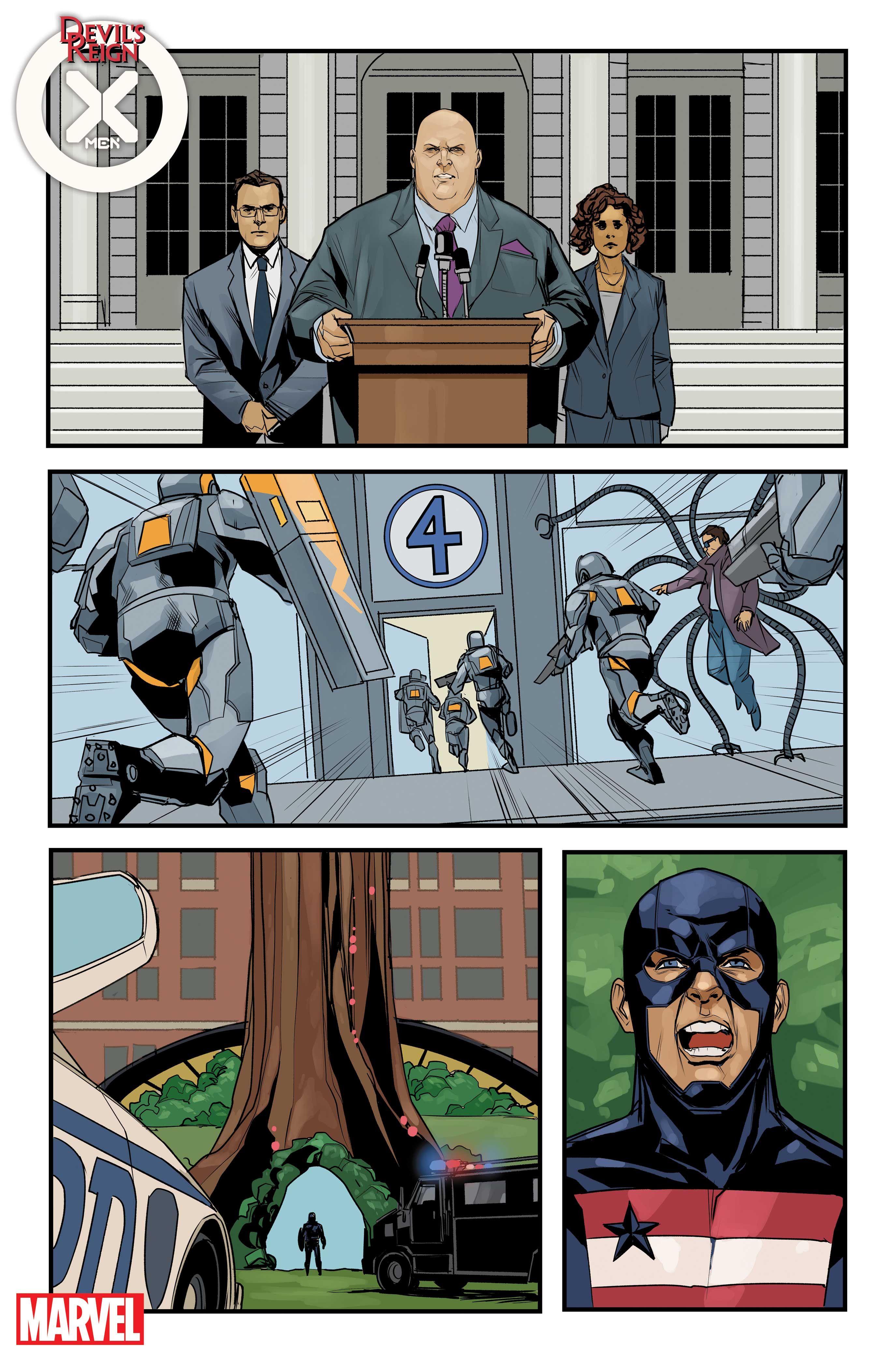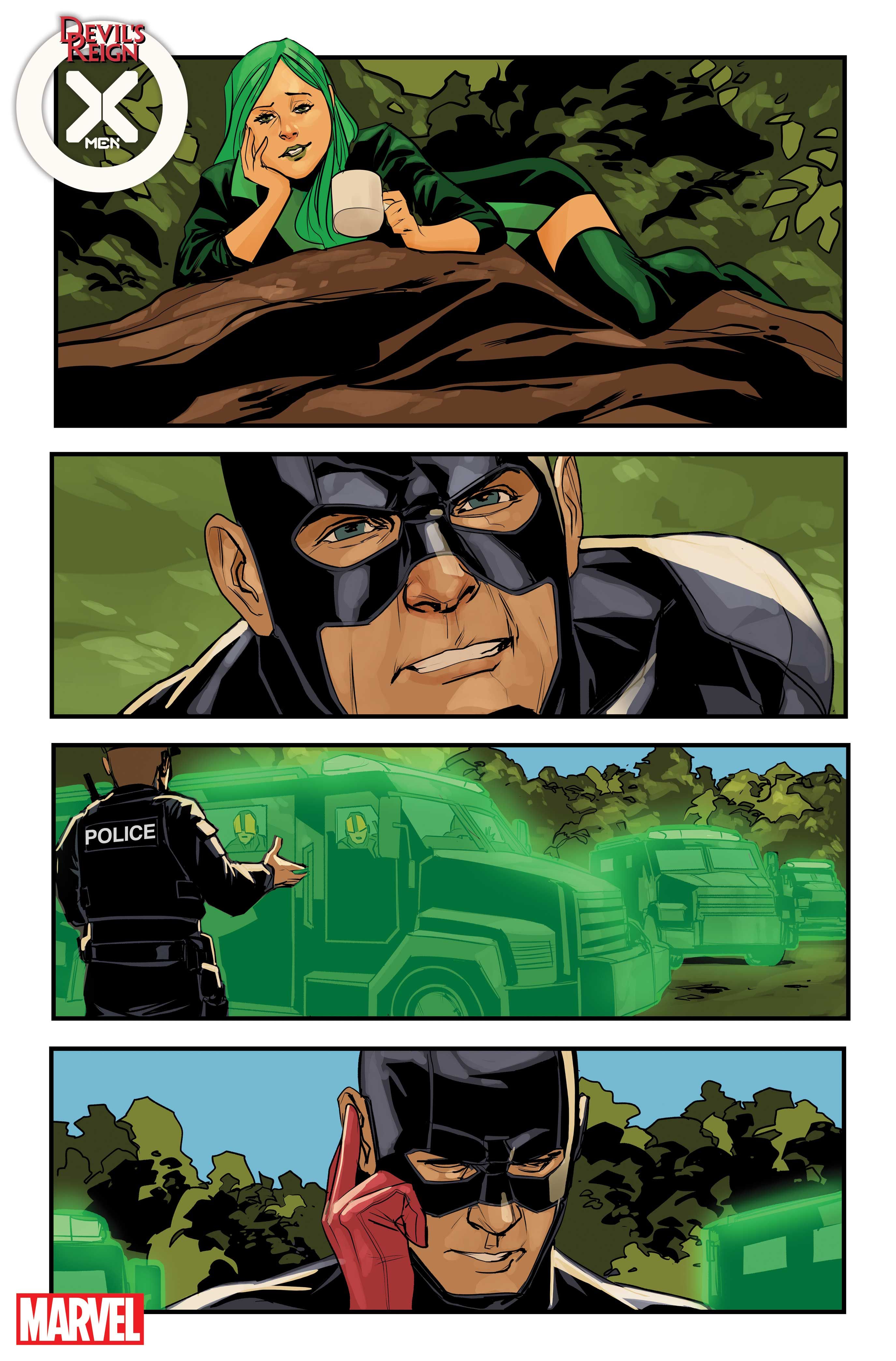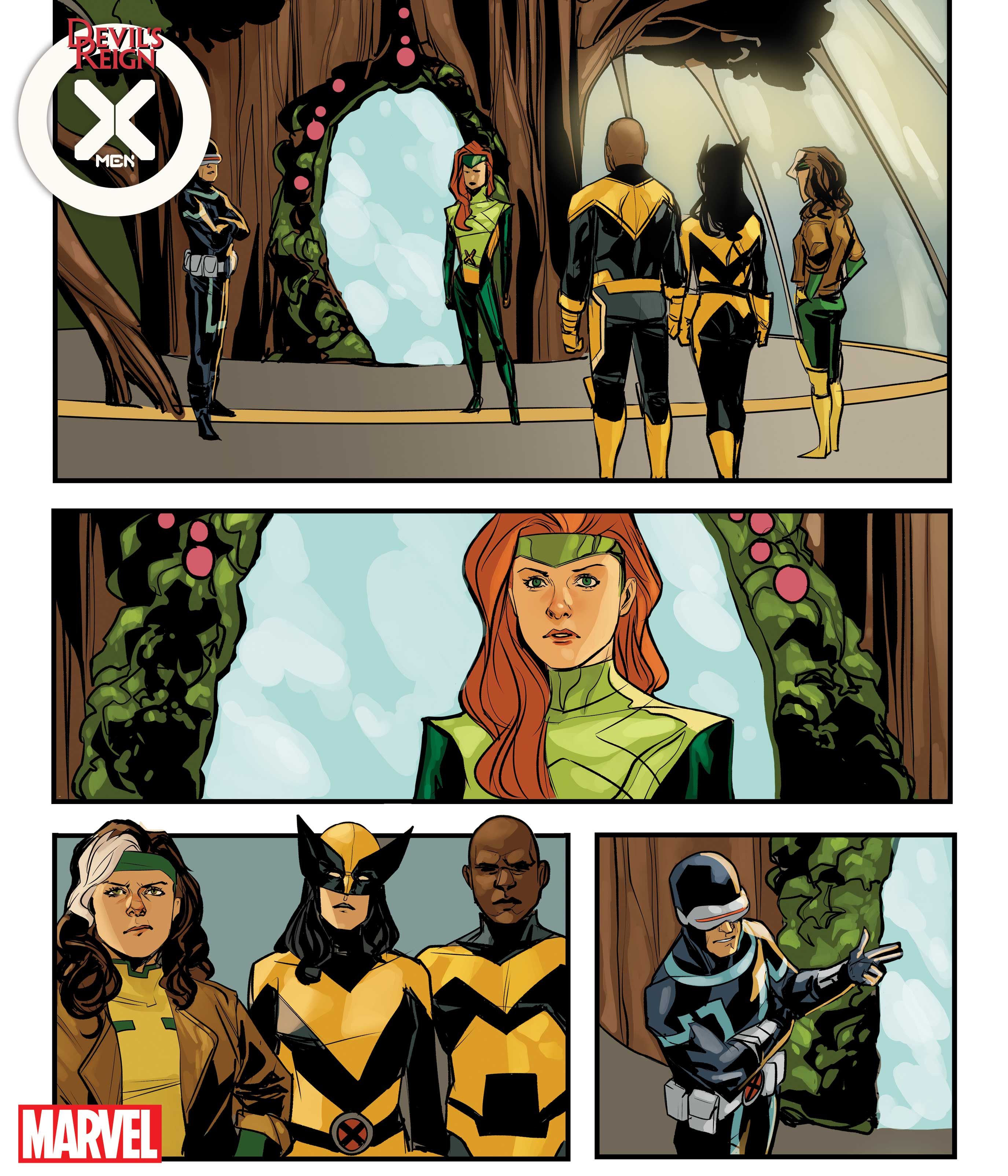 KEEP READING: Daredevil: Kingpin's Victory Over One Reality's Matt Murdock Is HORRIFYING
from Ultimate Comic Blog
https://ift.tt/3rWk7DU
via IFTTT