TMNT: The Last Ronin Finale Paves the Way Into a New Ninja Turtle Age
https://ift.tt/ZywMF5J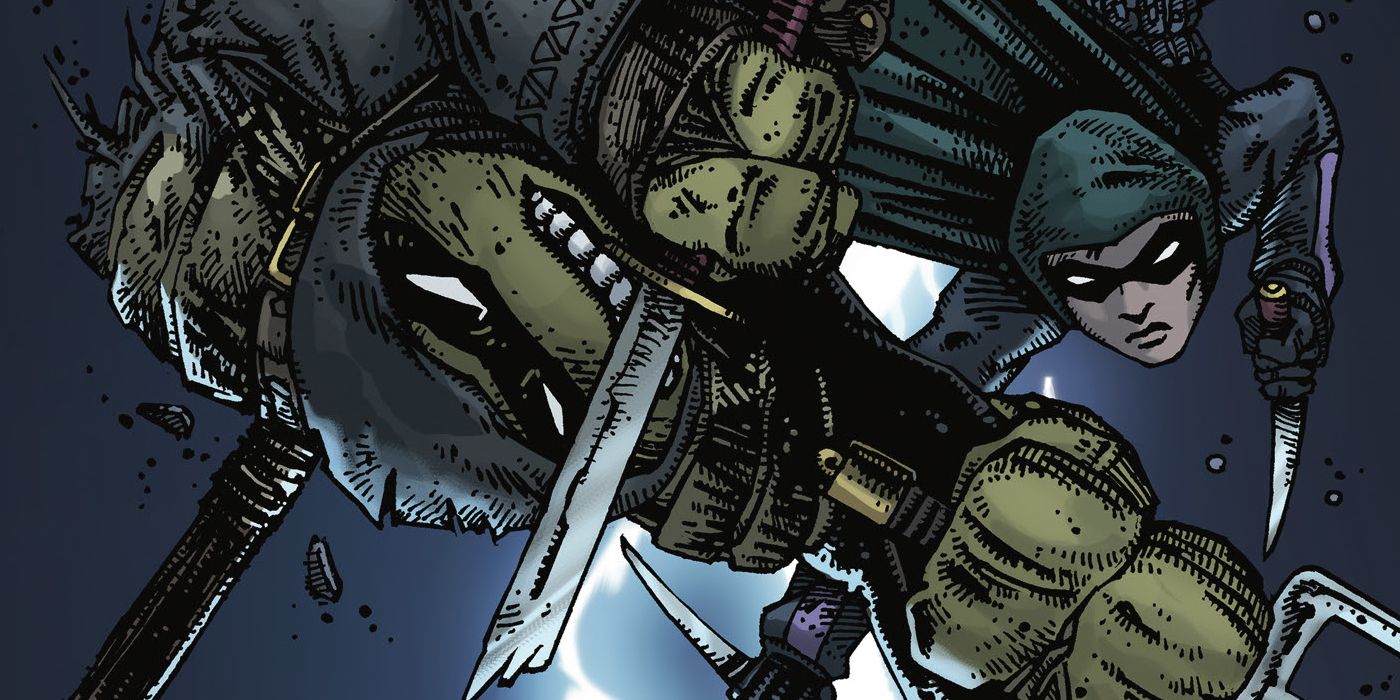 Teenage Mutant Ninja Turtles: The Last Ronin is headed to an end with issue #5, making way for the next major story to embroil the TMNT — The Armageddon Game.
The Last Ronin is written by original Kevin Eastman and Peter Laird, along with Tom Waltz, longtime writer of IDW's Teenage Mutant Ninja Turtles comics. The series tells a dark story about a New York City completely controlled by the Foot Clan. Amid this gritty dystopia, Michelangelo stands as the only remaining turtle, and the four issues of the series have seen him fighting against the Shredder's grandson, training April O'Neil and Casey Jones' daughter and reflecting on the deaths of his three brothers.
RELATED: The Last Ronin Sends a Classic Ninja Turtles Ally to an Explosive End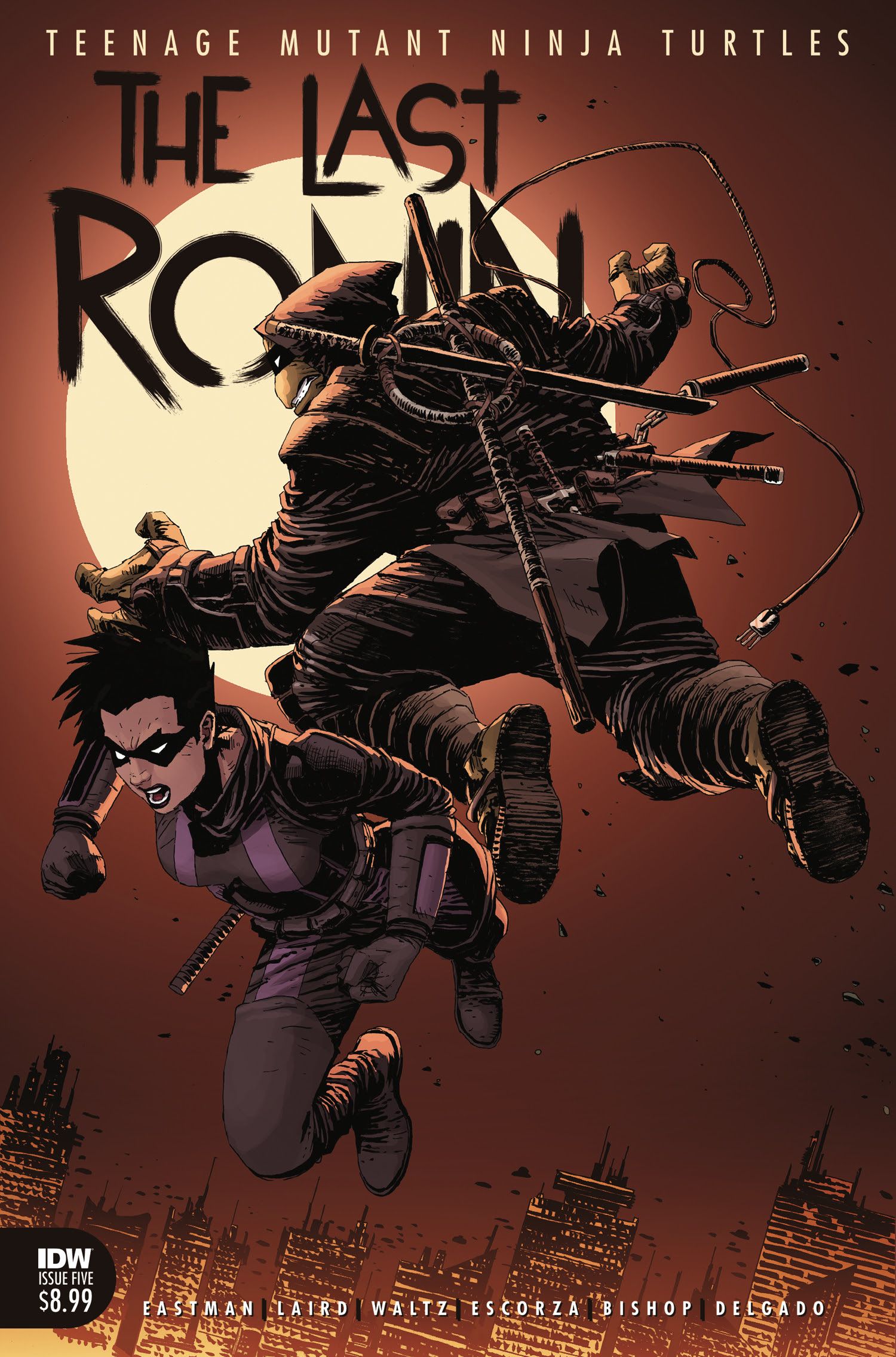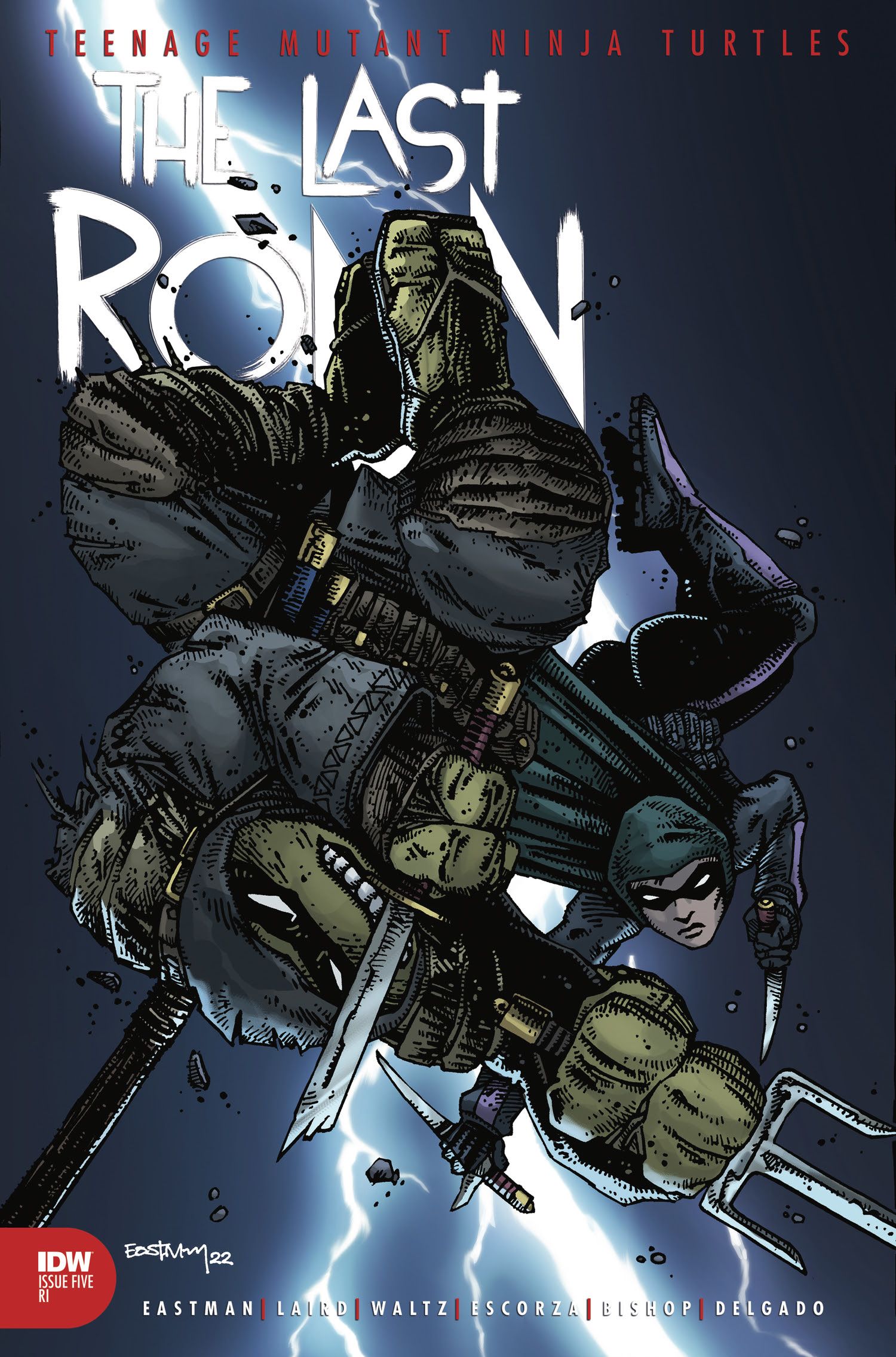 With the conclusion in issue #5, Michelangelo's tale comes to an end. The next turtle saga will be spearheaded by current TMNT writer Sophie Campbell and Waltz, who called the upcoming tale a continuation of everything he had learned penning The Last Ronin alongside Eastman and Laird. "Being invited to be a part of The Last Ronin has, by far, been one of the most exciting creative experiences that I have ever had, both during my long run on TMNT at IDW and in my overall writing career," Waltz said. "Everyone helping to bring this project together has been amazing, including so many unsung heroes working their shells off behind the scenes. I couldn't be more thankful to all of them, nor more appreciative of Kevin and Peter for allowing me to add my own personal mark to this particular TMNT tale that they laid the foundation for decades ago. It's been a humbling experience, and I fully plan to take everything I've learned about epic storytelling and incorporate it into my own opus of sorts, TMNT: The Armageddon Game… Coming soon!"
RELATED: TMNT: The Last Ronin Gives a Ninja Turtle His Most Important Mission
Eastman added that Waltz's skills at fleshing out The Last Ronin, which had emerged from a lost 1987 story originally penned by himself and Laird, were "unparalleled." "Thirty-five years in the making, The Last Ronin is everything I dreamed it could be and more," Eastman said. "For the creative team, I feel the epic task of bringing this story to life has truly been our Mount Everest, and with the summit in sight, we sincerely wish to thank all the friends and fans who brought the love and support needed so we could bring this adventure all the way home."
Teenage Mutant Ninja Turtles: The Last Ronin #5 goes on sale on April 27 from IDW. The issue comes from Eastman, Laird, Waltz, Ben Bishop, Esau Escorza, Issac Escorza and Luis Antonio Delgado. Hints of The Armageddon Game will be found in the Teenage Mutant Ninja Turtles "Free Comic Book Day" Special, which hits comic book shops on May 7. The storyline officially begins in Teenage Mutant Ninja Turtles: Opening Moves #1, which releases in June.
KEEP READING: TMNT: The Last Ronin #4 Comic Review
Source: IDW Publishing
from Ultimate Comic Blog
https://ift.tt/uUPnxYw
via IFTTT