The Power Rangers' Leader Zordon Revealed a Weakness That May Traumatize Old Fans
https://ift.tt/3pPWytD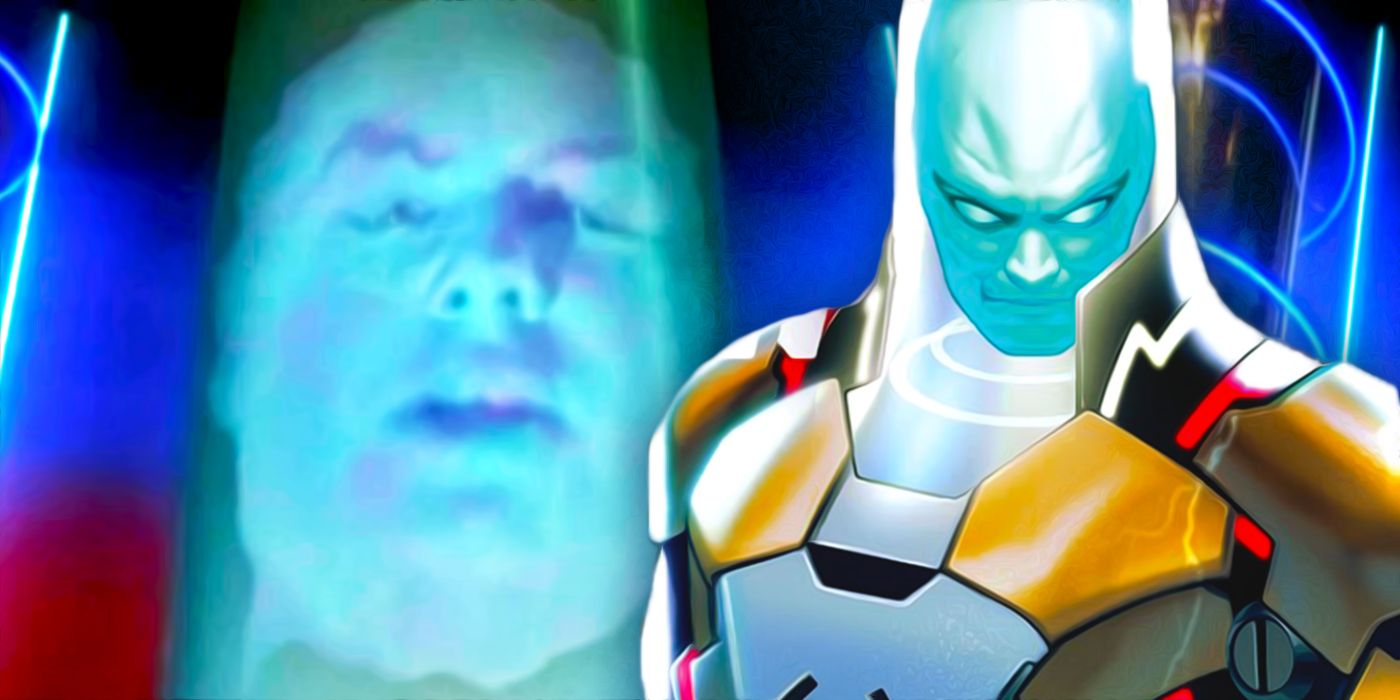 WARNING: The following contains major spoilers for Mighty Morphin #14, available now.
Over nearly three decades, the Mighty Morphin Power Rangers have faced off against terrifying threats at almost every turn. Time and again, they've overcome the odds. However, victories don't preclude pain and trauma.
All of the Power Rangers have suffered some form of long-term psychological strife from their time in action. As revealed in the pages of Mighty Morphin #14 by Ryan Parrott, Marco Renna, Walter Baiamonte, Katia Ranalli, and Ed Dukeshire that pain includes the team's mentor Zordon. Now that they need him more than ever, it is up to Billy Cranston to help Zordon push through the pain and fear that plagues him, all in the hopes of bringing the Rangers greatest ally back to the world of the living.
RELATED: Power Rangers Franchise Launching a Brand New Universe With Netflix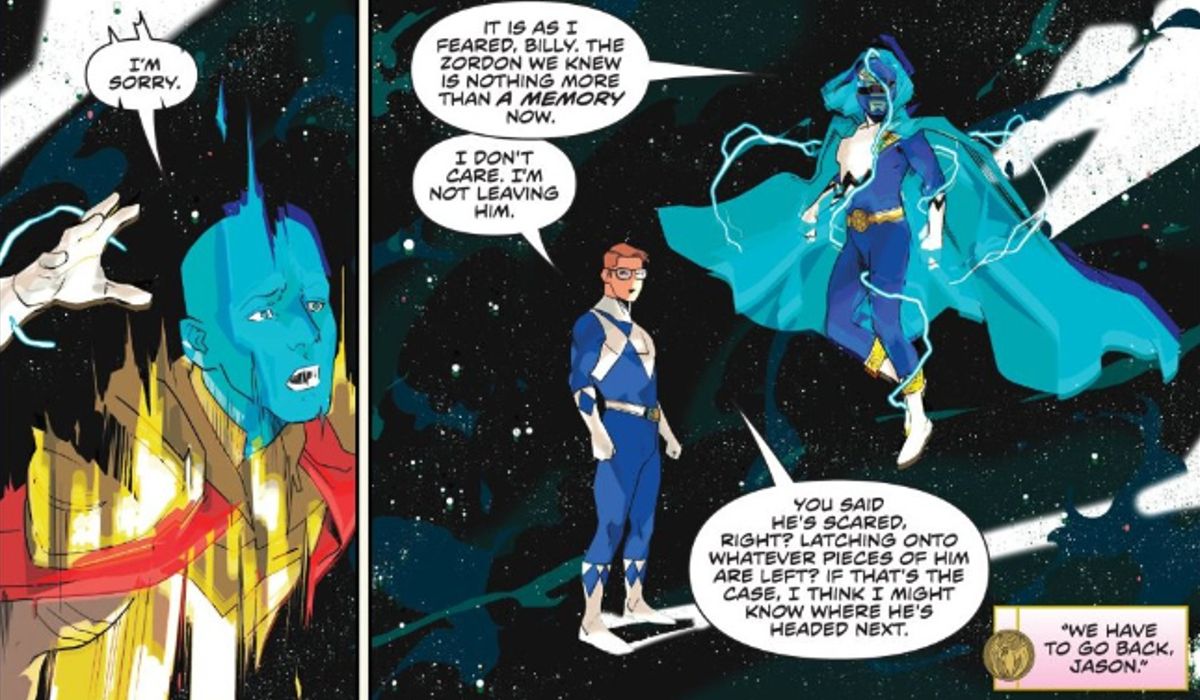 When the Guardians of Eltar first came to Earth, some heralded their arrival as one of the best things that could have happened to the Power Rangers. That celebration proved ill-informed, though. Soon, Eltar's army's true intentions stood exposed as Supreme Guardian Zartus destroyed Zordon's energy chamber. Thankfully, Billy had already taken precautions to save his mentor in case of such an attack, though it involved hunting down Zordon's essence and convincing him to return. By communing with the Blue Emissary, Billy found Zordon's consciousness only to see the former hero of Eltar run from his allies in terror.
As the Emissary explains, Zordon's mind has been left fractured by Zartus' attack. Left desperately clinging to whatever memories he can hold onto, Zordon can't help but slip through the chapters of his own life. The mentor's unsure what is real and what might be an enemy's trick. Once Billy finds Zordon again, the root of the Mighty Morphin mentor's inner struggles stands revealed, and it all goes back to Eltar. When he tried to help the universe so many thousands of years ago, it ended with Zophram's gruesome transformation into Lord Zedd. And that's only the tip of the trauma that has Zordon reeling.
The vibrant, peaceful Eltar he remembers has become an oppressive force for terror across the cosmos, and Zordon feels responsible. As far as Zordon is concerned, anything he does only brings ruin. Giving up his physical form in the battle against Rita Repulsa cost Zordon whatever hope he once had for a normal life. Additionally, that sacrifice only delayed her return to menace Earth. The space witch has still threatened the planet for years.
RELATED: The Power Rangers' Strongest Evil Henchman Is Way More 'Powerful' Than Most Fans Know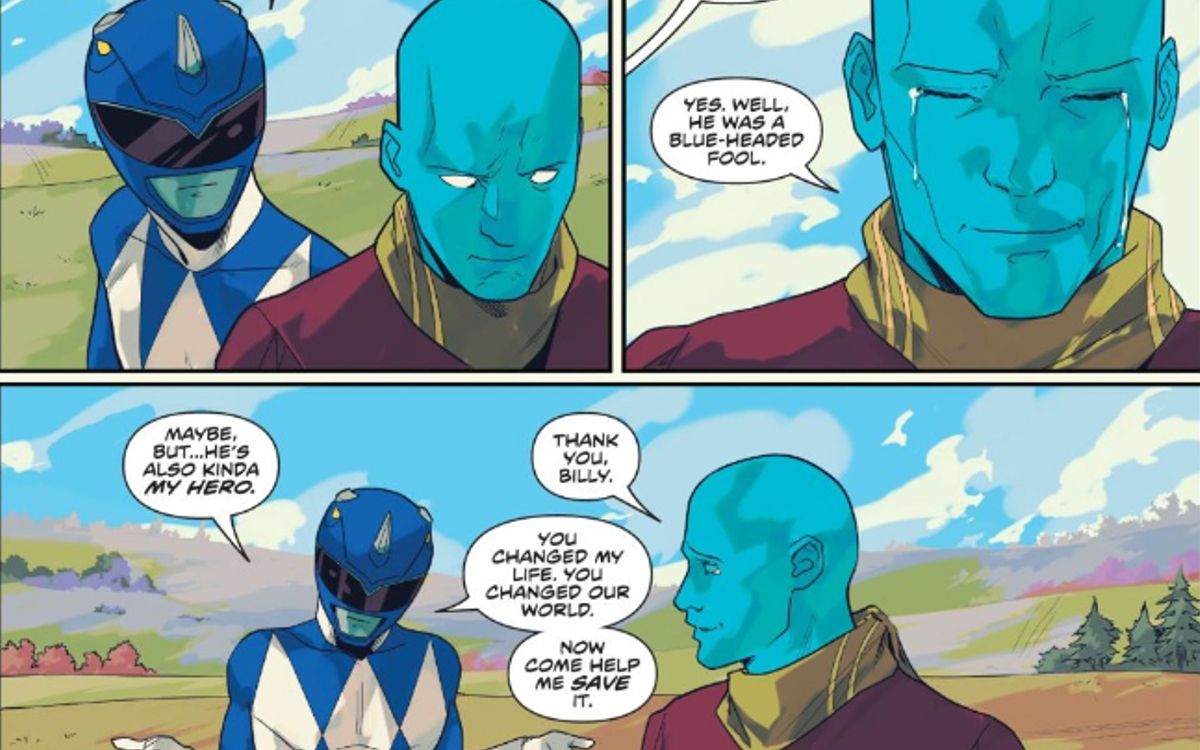 Ignoring the warnings of the Omega Rangers left them helpless to prevent the rise of the Empyreals. Now the Earth itself has fallen to these impossibly powerful foes campaign of cosmic genocide. All of these tremendous losses, each of them seemingly hinging on Zordon's actions or lack thereof. In his shattered state of mind, the Eltarian hero cannot help but buckle from the strain of self-blame and years of disappointment.
Thankfully, he still has the faith of those who have grown to know him best. Even as the Rangers' mentor sees himself as lower than dirt, others can see the good in him. Therefore the Blue Ranger kept pushing until he got through to Zordon. Billy reminded his mentor that only ceasing to fight would lead to failure. It may not seem like much, but for someone who has battled across millennia, a little reassurance goes a long way.
With any luck, it will continue to be enough to keep Zordon's head on straight, even in the face of the same army he used to so proudly command. If nothing else, he can at least rest easy knowing that the Power Rangers aren't giving up on him anytime soon, even when he loses faith in himself.
KEEP READING: Why a Forgotten Power Rangers Team Was So Powerful – and All Pink
from Ultimate Comic Blog
https://ift.tt/3yoQZGz
via IFTTT