The Most Important DC Comics by George Pérez | CBR
https://ift.tt/3GKyD61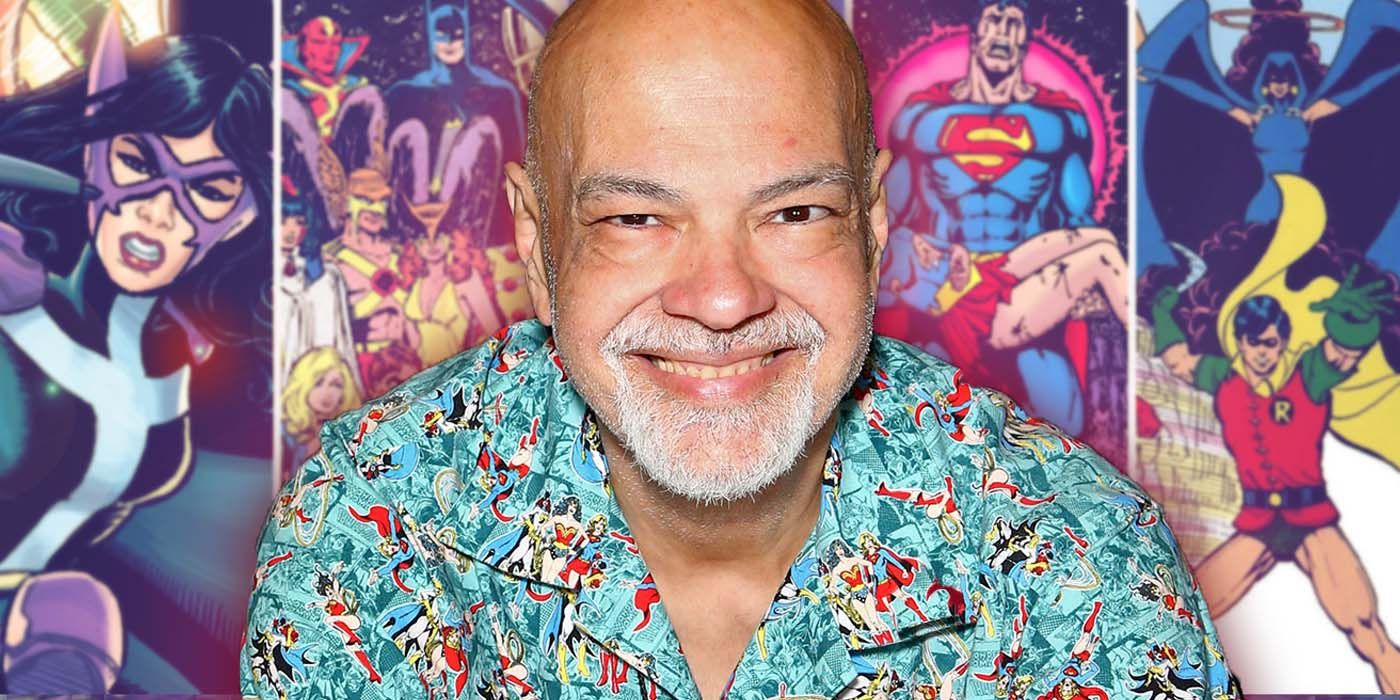 George Pérez is a legendary comic book artist with a rich resume spanning almost 50 years. Having worked for DC, Marvel, BOOM! Studios and various other publishers, he's had a hand in producing everything from flagship titles to event comics, and even reinvented iconic characters. With all that Pérez has contributed to comics over the course of his career, it's no surprise he's been a major influence on many professionals in the industry. His work even inspired the art styles of other comic book artists like Phil Jimenez.
RELATED: George Pérez Reveals Terminal Cancer Diagnosis
When Pérez announced on his Facebook on Dec. 7 that he has inoperable cancer and has decided to "let nature take its course," the entire comics community was shaken, but offered Perez overwhelming support. With the acclaimed creator opting to spend the time he has left with friends and family, fans and professionals alike began sharing on social media just how his work has impacted them. Here, we look at five of Perez's best DC contributions.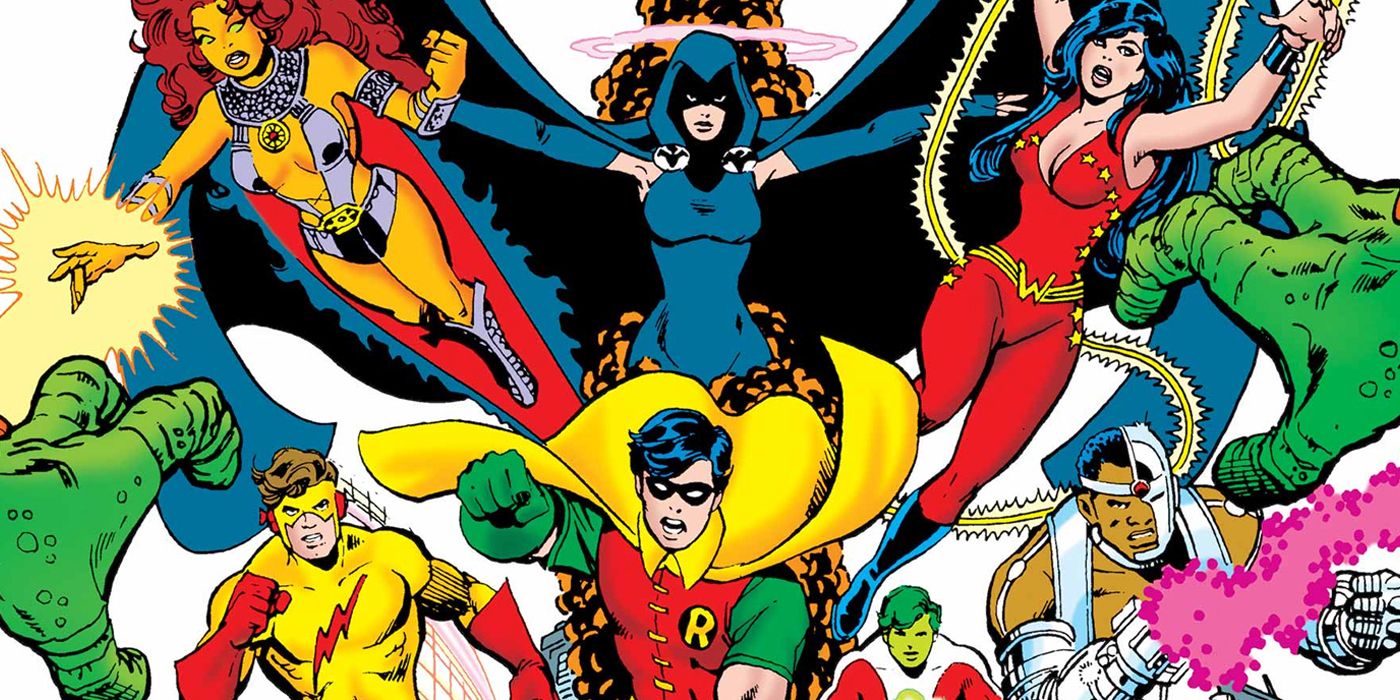 Prior to working at DC, Pérez started his career at Marvel. During the 1970s, he worked on high-profile titles like The Avengers, Fantastic Four and Inhumans. By 1980, both Pérez and fellow Marvel alum, Marv Wolfman, launched The New Teen Titans for DC, which applied a Marvel-style approach to storytelling. Rather than do a comic about the teenaged sidekicks of the Justice League like in their prior appearances in The Brave and the Bold, Wolfman and Pérez made The New Teen Titans a coming-of-age story where the sidekicks grew into heroes of their own standing.
RELATED: Comics Pros and Fans Celebrate George Pérez's Life and Legacy
Wolfman and Pérez's take on The New Teen Titans led to the creation of new characters like Starfire, Raven, Beast Boy and Deathstroke who are today some of DC's most iconic characters. In addition to creating modern icons for DC, Wolfman and Pérez also wrote their most iconic Teen Titans story, "The Judas Contract," which is where Dick Grayson made his debut as Nightwing. "The Judas Contract" has also been the inspiration for television adaptations of the Teen Titans, including HBO Max's DC Titans for Season 2.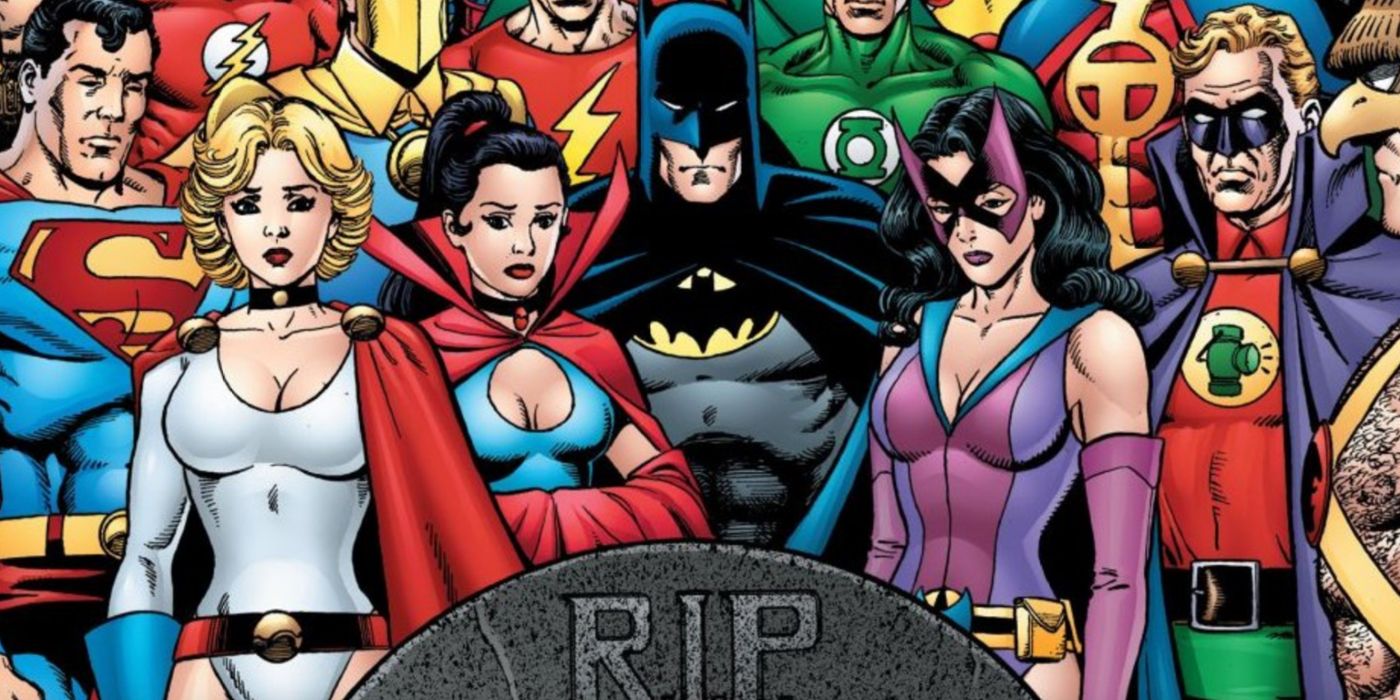 One of the reasons Pérez made the move to DC in 1980 was to get the opportunity to work on the flagship title, Justice League of America, having enjoyed his work on The Avengers at Marvel. That same year, Pérez got his wish when he took over pencilling duties from DC veteran Dick Dillin, who sadly passed away earlier that year while working on a Justice League of America and Justice Society of America crossover.
RELATED: DC Teased a Powerful Justice League Romance – But It May Tragically Never Exist
Picking up with Justice League of America #184, Pérez's first assignment on the flagship title was to draw the remaining two issues of the three-part JSA/JLA crossover event that was taking place on Apokolips. With Dillin having drawn the first issue prior to his passing, Pérez had some pretty big shoes to fill. Pérez, however, held his own as he not only maintained the visual standards of his predecessor, but exceeded expectations with his attention to detail and excellent panel layout — a skill that later paid off when he illustrated DC's mega-event Crisis on Infinite Earths.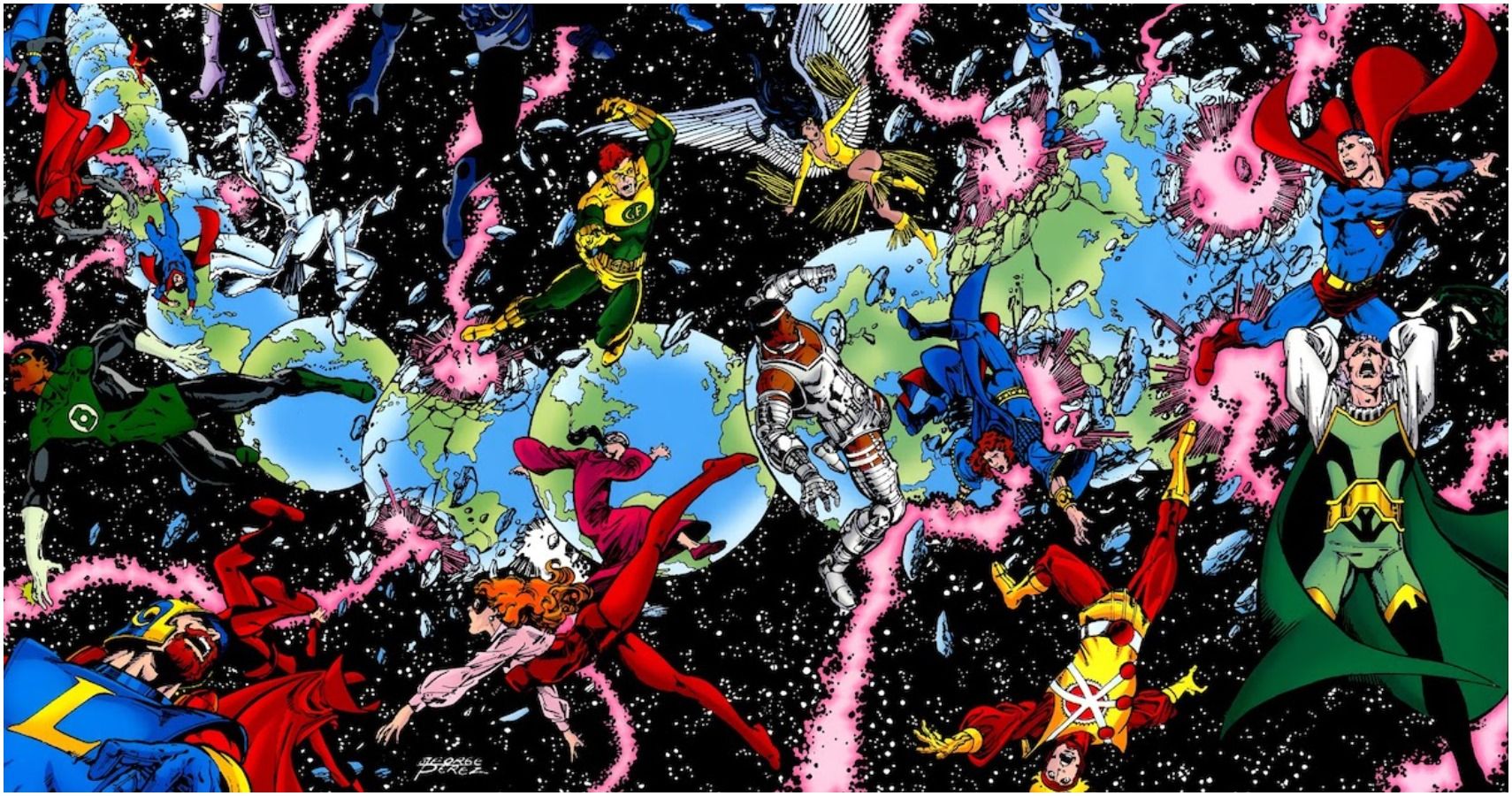 In 1985, Crisis on Infinite Earths was a DC event like no other. Despite following in the tradition of the publisher's annual Justice League and Justice Society crossovers, Crisis utilized the entire DC multiverse and destroyed it in 12 issues. However, instead of the heroes finding a way to restore the multiverse back the way it was, the end result was a single Earth where heroes lived and others died permanently. This resulted in the first true DC reboot, and the two creators who made it a reality were George Pérez and his New Teen Titans collaborator, Marv Wolfman.
RELATED: RUMOR: DC Is Developing Crisis on Infinite Earths Animated Trilogy
Regardless of how fans feel about the Crisis reboot itself and the changes that followed, it's universally agreed that Crisis on Infinite Earths is one of the best DC events ever made due to excellent writing and breathtaking artwork. The Herculean task Pérez took on to bring the event to life was enormous, to say the least. Not only was he responsible for familiarizing himself with DC's entire roster of characters from an infinite multiverse, but he had to figure out how to fit all of these characters on double-page spreads as well as single ones. This challenged the way he had to lay out panels, resulting in some of the most visually-stunning comic book pages in DC's history.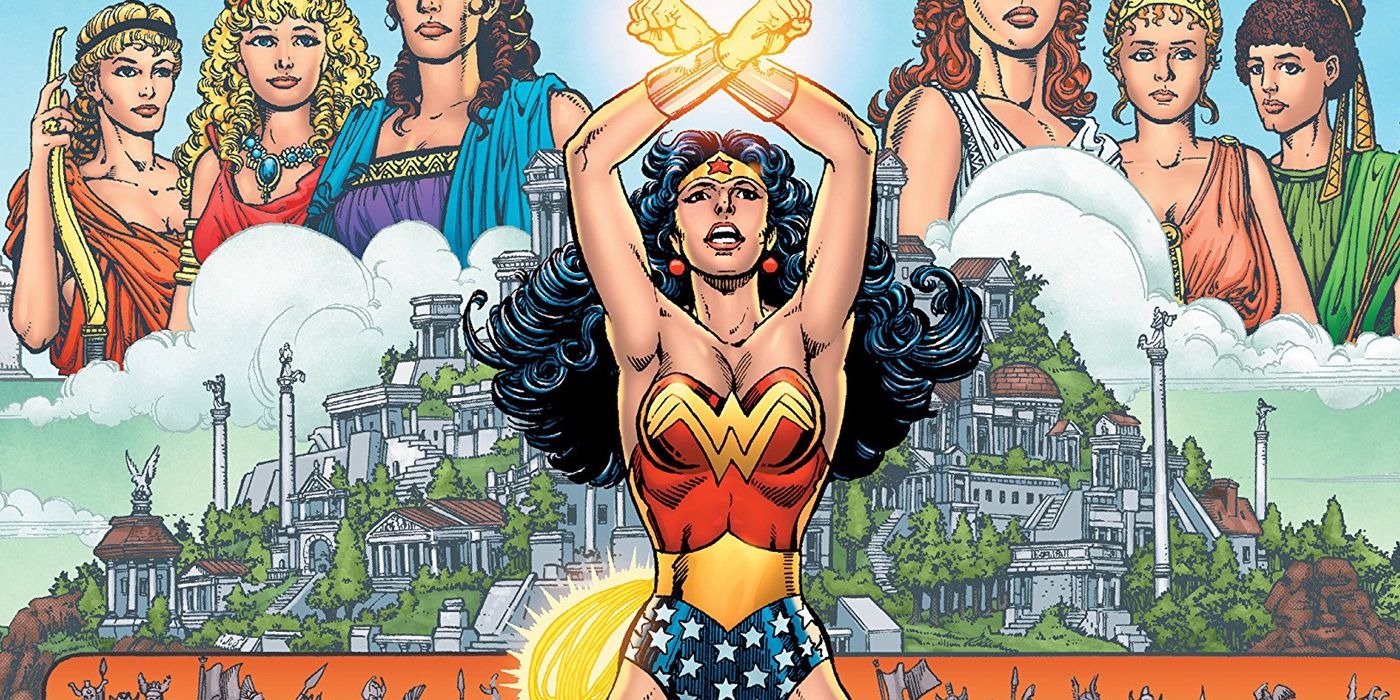 The early post-Crisis DC Universe was something of an experimental playground for DC's editors and creators. Some opted to follow in the successful footsteps of Dark Knight Returns and Watchmen by offering darker takes on DC's iconic characters under the Vertigo imprint. Others decided to simply modernize these classic characters for a new generation while staying true to who the characters are at their core. Pérez fell into the latter group when he relaunched Wonder Woman with Greg Potter in 1987.
RELATED: Wonder Woman Lassos Up Her First Solo Video Game
To this day, Pérez's run on Wonder Woman is thought of as definitive and set the gold standard for modern Wonder Woman stories; and it's not hard to see why. Pérez was never about throwing out the baby with the bathwater and rebuilding the character and her entire core mythology from scratch. Instead, he took the best ideas from her pre-Crisis history and reinterpreted them in a way that felt modern to a new generation of readers. Art-wise, Pérez got to stretch his wings further by illustrating the women of Themyscira and its lavish landscapes using Ancient Greek aesthetics.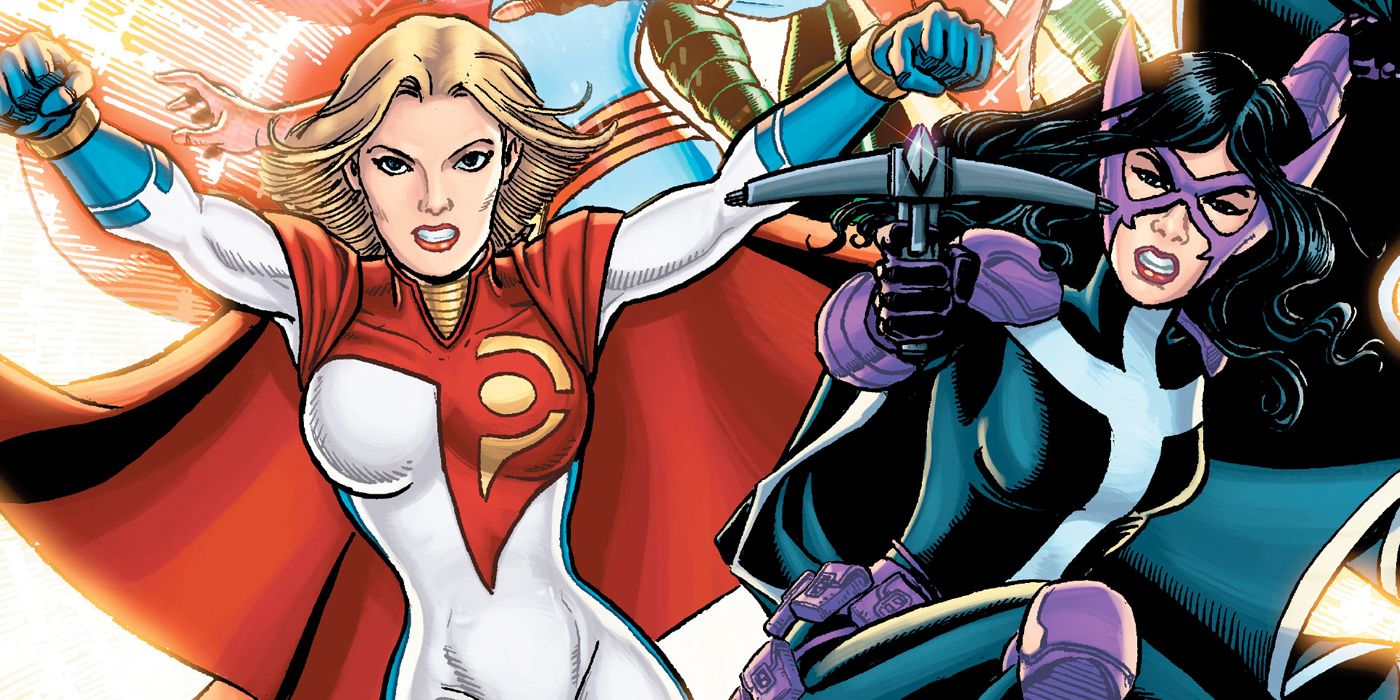 Over the next 20 years, Pérez worked for other publishers before returning to work full-time for DC to help launch the New 52 in 2011. One of the titles he got to launch for the New 52 era was the flagship Superman title, in which he served as both writer and artist. Unfortunately for Pérez, however, he wasn't given the same creative freedom to modernize Superman the way he did with Wonder Woman post-Crisis and promptly left the title. He did, however, get another opportunity to reinterpret another member of the Superman family and her best friend: Power Girl and the Huntress.
The versions of Huntress and Power Girl Pérez got to work with for the New 52 era were the classic Earth-2 versions, who also got new origins that were radically different from the past. While Pérez had worked with both characters in the pre-Crisis continuity, he still chose not to draw them the same way he had in the past, opting instead to give them more distinct faces. Pérez did this by basing them on two of his real-life friends, Margie Vizcarra Cox and Jana JC Marie, who gave him permission to use their likenesses. This decision resulted in the first Latinx look for the Earth-2 Huntress, who is Helena Wayne, the daughter of Batman and Catwoman. While Batman is not himself Latinx, the change in the Huntress' appearance still worked due to Catwoman being established as Latinx in the post-Crisis continuity.
KEEP READING: Marvel and DC: Reprint JLA/Avengers to Support George Perez – Then Do More
from Ultimate Comic Blog
https://ift.tt/3207wo4
via IFTTT