Superman & Lois' Tyler Hoechlin Reacts to Series' Comic Book Adaptation
https://ift.tt/uni9H4c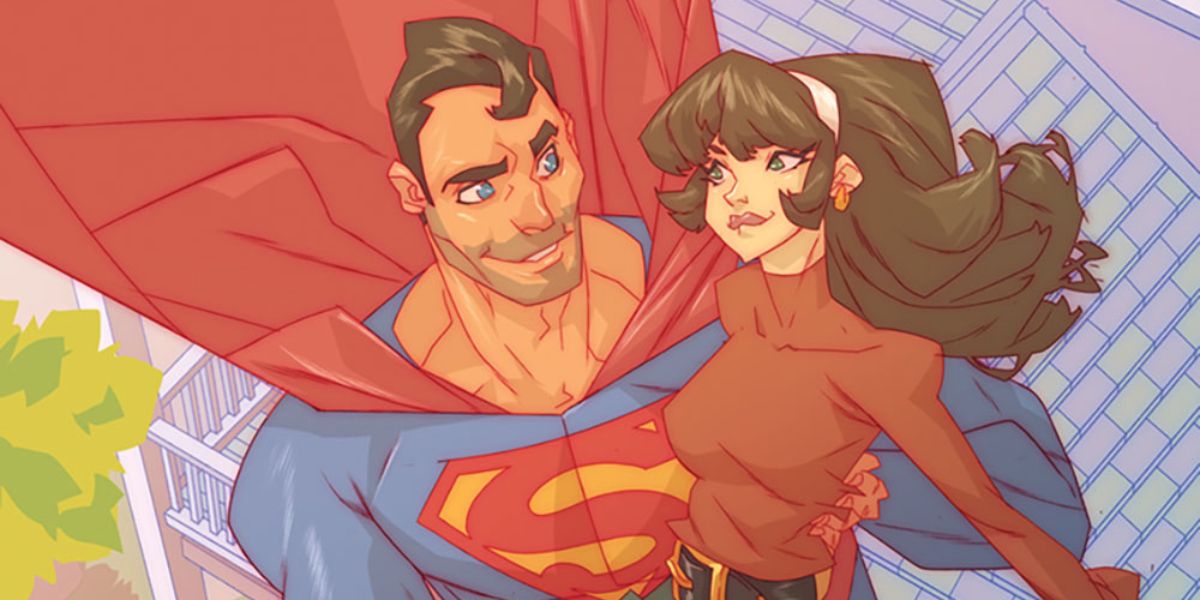 Tyler Hoechlin expressed his excitement after learning The CW's Superman & Lois is getting a comic book adaption.
Hoechlin was asked by ComicBook.com if he had heard the news about the series becoming a comic book. "No way! Oh, that's awesome," Hoechlin said. "Those are those surreal moments that still come around, doing this kind of stuff."
RELATED: Superman & Lois: Jon Kent Insulted the Man of Steel's Legacy in the Worst Way
The comic book is part of Earth-Prime, a three-month and six-issue miniseries starting in April that features in-continuity stories from the Arrowverse. The issues include Superman & Lois, The Flash, Stargirl, Batwoman and Legends of Tomorrow, with a sixth issue culminating in a crossover finale. The Superman & Lois issue will be written by series writers Adam Malinger, Jai Jamison and Andrew Wong, and the artists include fan-favorites Tom Grummett and Norm Rapmund.
The story will center on Clark and Lois' first anniversary as a married couple, but with superhero responsibilities and journalistic expectations, things might not be so easy for them. The issue will also reveal the true origins of the evil Superman from John Henry Irons' world. He appeared in flashbacks during Season 1 of Superman & Lois, but how this alternate universe Superman came to be was never fully revealed. When Irons first arrived, he was understandably concerned that Superman could turn bad considering the one on his Earth killed his wife (Lois) and destroyed the world.
RELATED: Superman & Lois' Cult Is Scary For Smallville Fans – For One Big Reason
This isn't the first time that DC has published stories from the Arrowverse. In 2014 and 2015, there was an Arrow and The Flash tie-in series, and there was a six-issue Adventures of Supergirl miniseries released in 2016. In 2019, a two-issue Crisis on Infinite Earths tie-in series debuted and coincided with the five-episode crossover on The CW. Hoechlin's Superman appeared in this event, but Earth-Prime will be the first standalone story featuring Superman & Lois.
Some actors have stepped away from their TV sets to write their own stories. Nicole Maines, who played Dreamer on Supergirl, wrote her own one-shot for the DC Pride anthology with art by Rachel Stott and Enrica Eren Angiolini. And Camrus Johnson, who plays Batwing on Batwoman, wrote his character in Batman: Urban Legends #4 with art by Eddy Barrows, Ryan Benjamin, Loyiso Mkize and Marcus To.
The forthcoming Earth-Prime will be the first time Stargirl officially interacts with the rest of the Arrowverse. The series takes place on Earth-2, and while Jay Garrick from The Flash appeared on Stargirl Season 2, their worlds haven't yet collided.
Superman & Lois returns Tuesday, Feb. 22 at 8 pm ET/PT on The CW.
KEEP READING: Superman & Lois Star Breaks Down the Challenge of Wearing Doomsday-Like Costume
Source: ComicBook.com
from Ultimate Comic Blog
https://ift.tt/tFQRoMX
via IFTTT