Star Wars: Luke Skywalker Visits Iconic Clone Wars, Rebels Locales
https://ift.tt/3Ern16U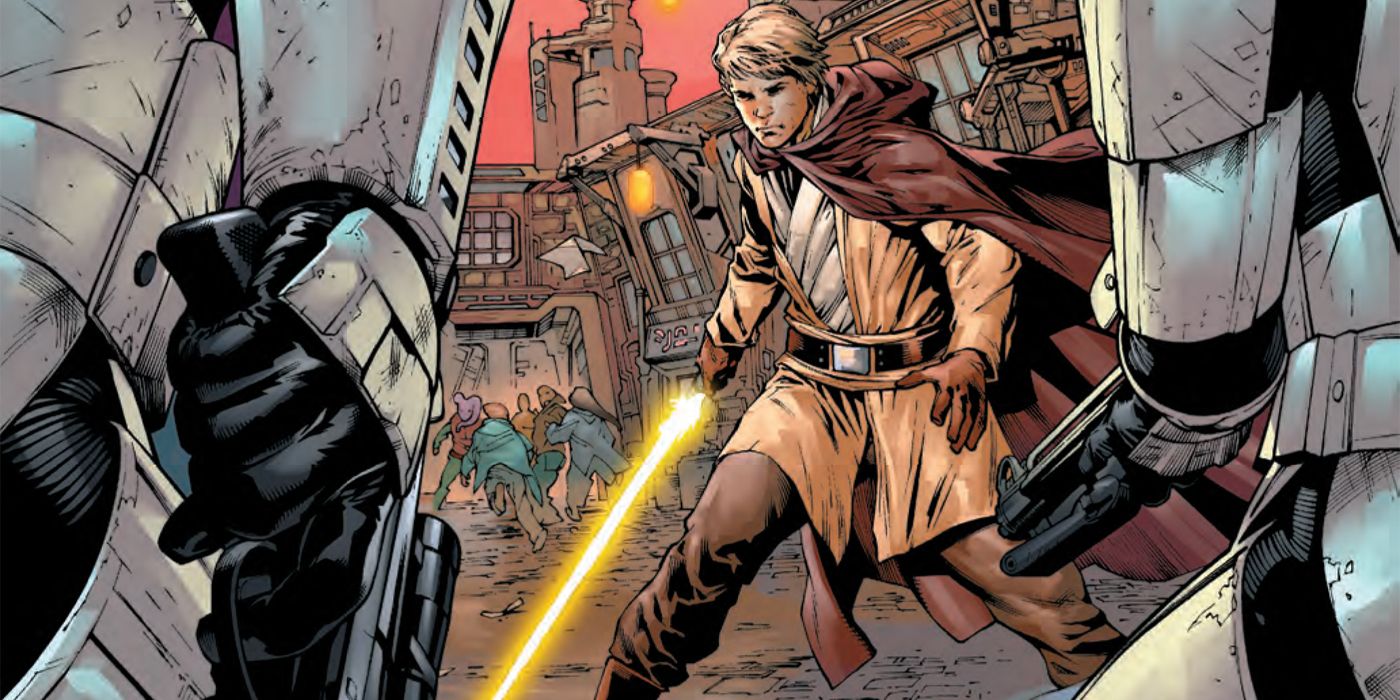 Marvel Comics' Star Wars #19 takes Luke Skywalker to a number of different locations, including some fan-favorite planets from projects like Star Wars: The Clone Wars and Star Wars Rebels.
Written by Charles Soule and illustrated by Marco Castiello, Star Wars #19 hits comic shops on Wednesday, Dec. 8. Set after the events of 1980's The Empire Strikes Back, the issue joins Luke on his quest to continue his Jedi training following his fateful encounter with Darth Vader. Per an official preview provided by Marvel, the issue takes the prospective Jedi Knight to various planets, including Ilum and Lothal, the former of which is under Imperial occupation by this point in the timeline.
RELATED: Star Wars Confirms Darth Vader's Obsession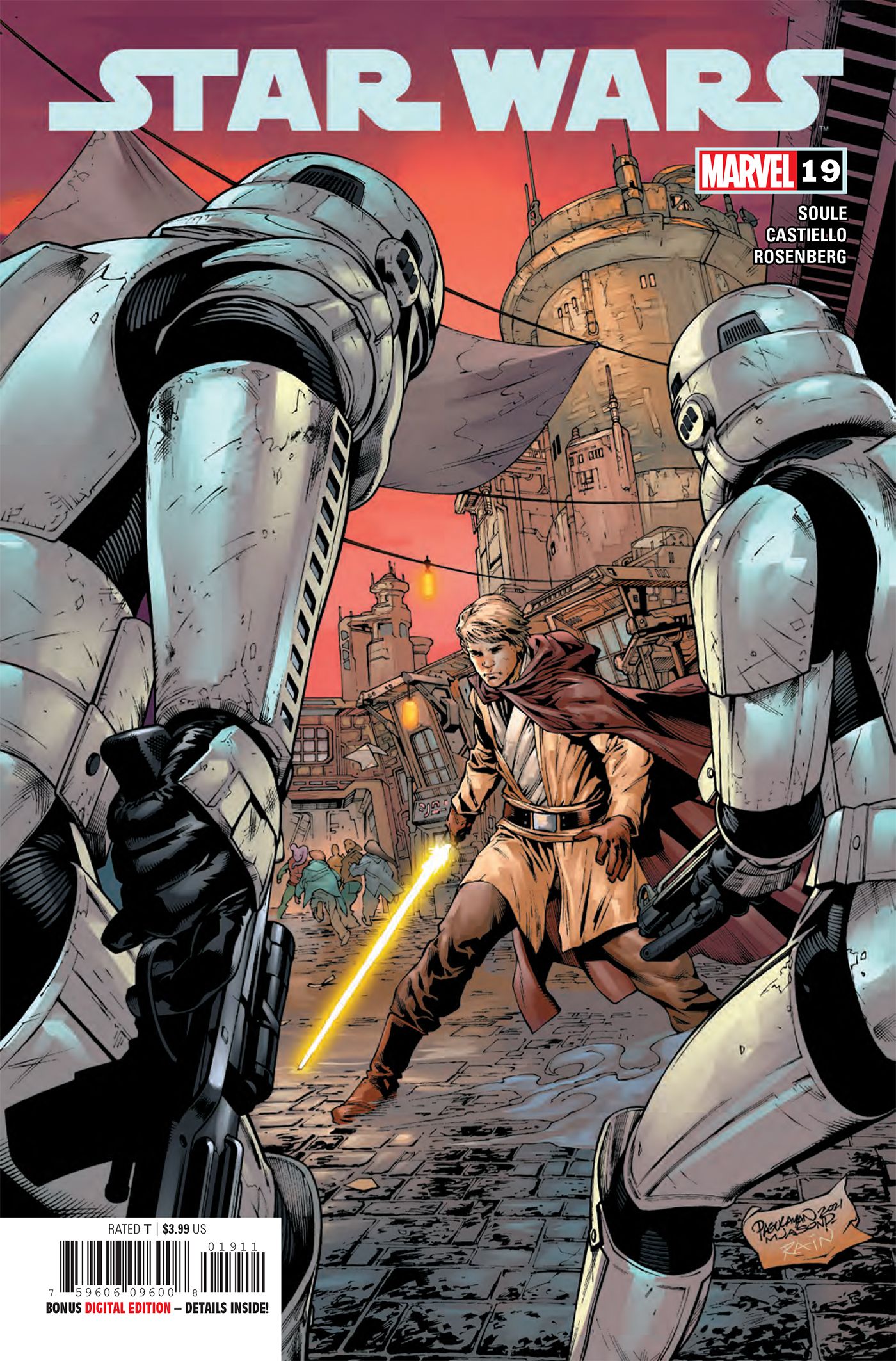 CHARLES SOULE (W) • MARCO CASTIELLO (A)
Cover by CARLO PAGULAYAN
ACTION FIGURE VARIANT COVER BY JOHN TYLER CHRISTOPHER
LUCASFILM ANNIVERSARY VARIANT COVER BY CHRIS SPROUSE
VARIANT COVER BY E.M. GIST
LUKE'S QUEST FOR ANSWERS TAKES A DANGEROUS TURN!
As the REBELLION tries to pull itself together for a last-ditch effort to defeat the evil GALACTIC EMPIRE, LUKE SKYWALKER realizes it is time for his journey to become a JEDI to continue.
After near-death at the hands of DARTH VADER, he knows he has much to learn if he will ever defeat the DARK LORD OF THE SITH.
But the JEDI ORDER is gone, and his teachers have vanished… where can Luke turn to find the Jedi legacy he so desperately needs?
32 PGS./Rated T …$3.99
Star Wars © Lucasfilm Ltd. & TM. All rights reserved. Used under authorization. Text and illustrations for Star Wars are © 2021 Lucasfilm Ltd.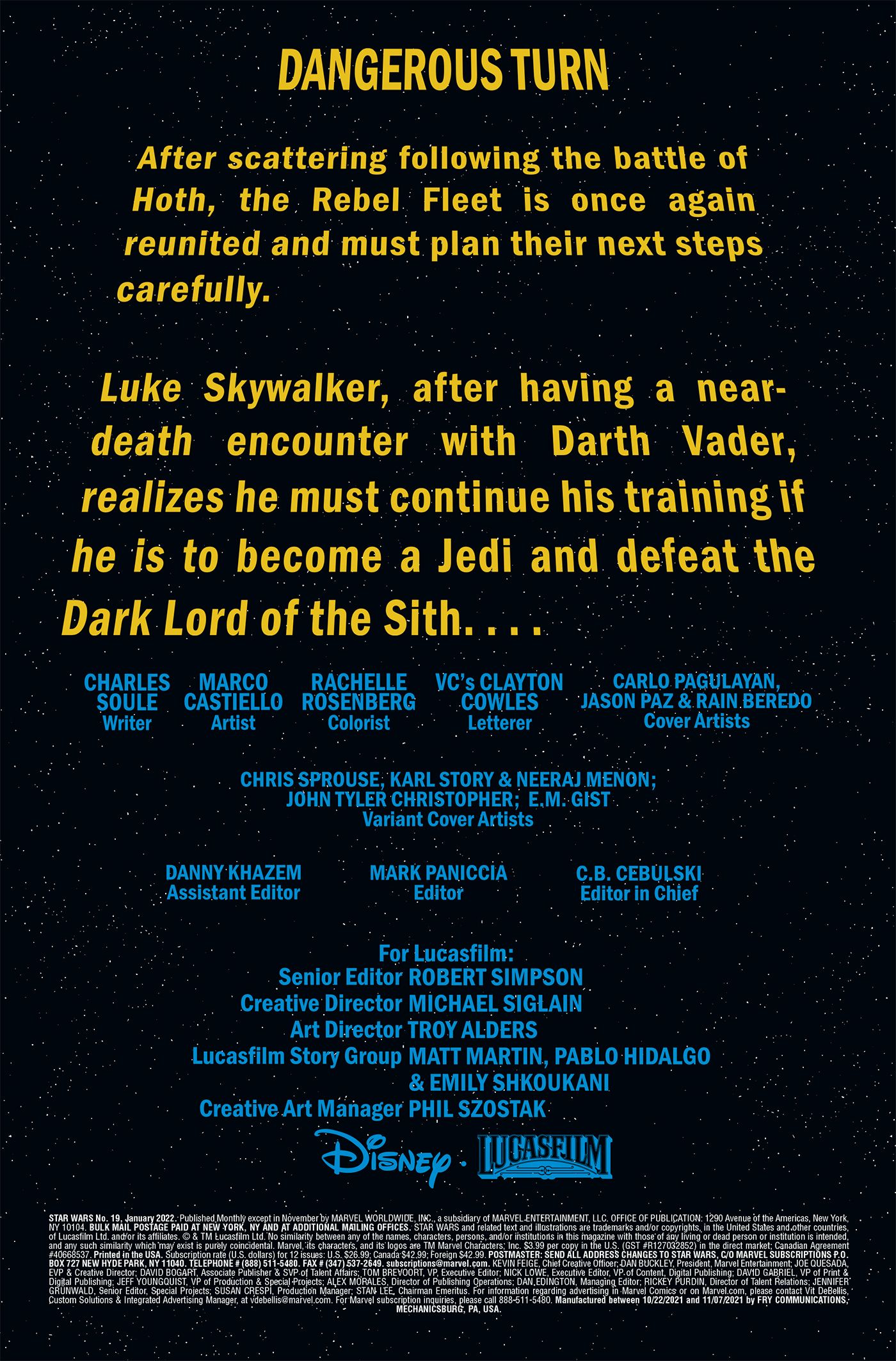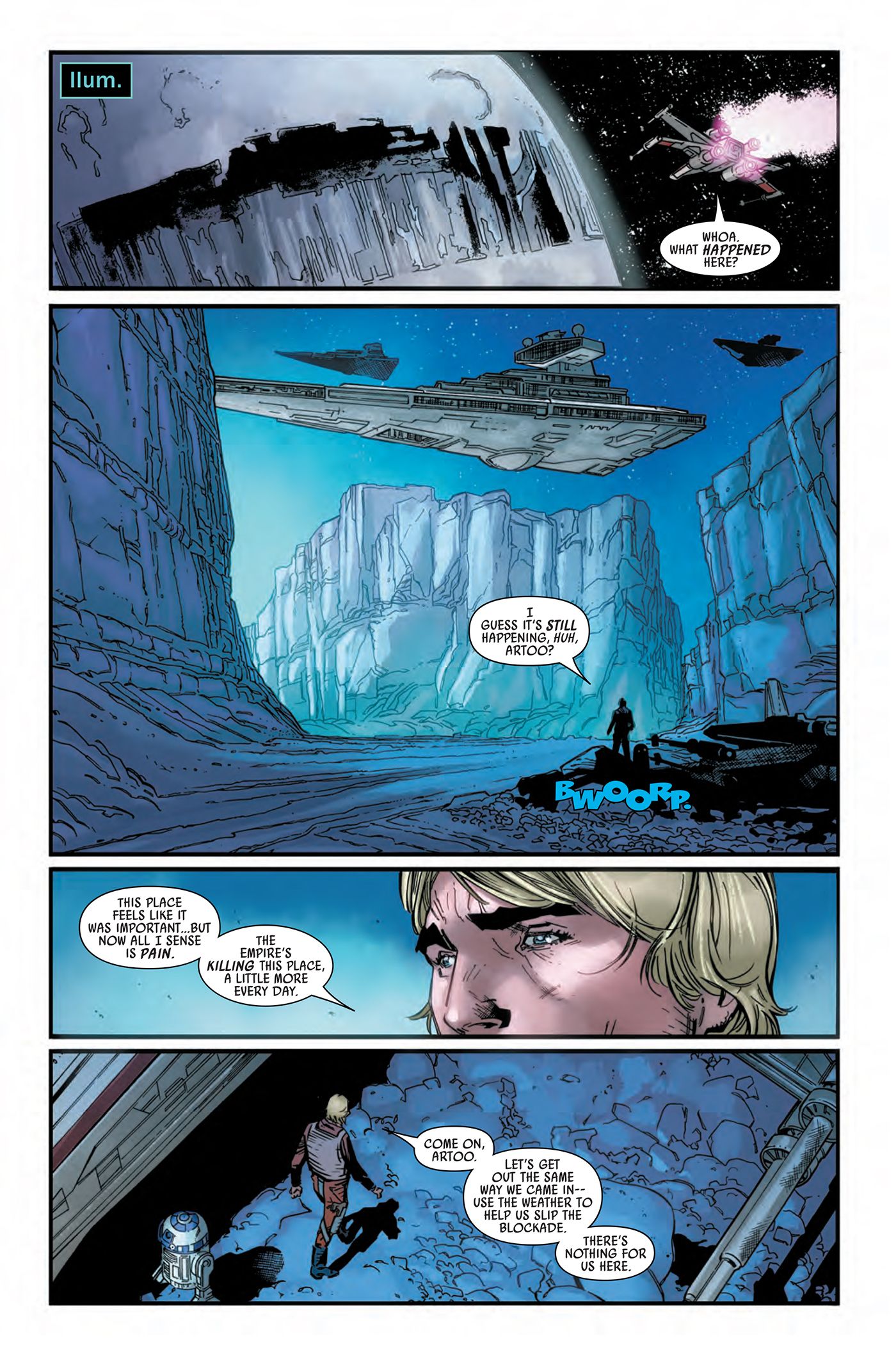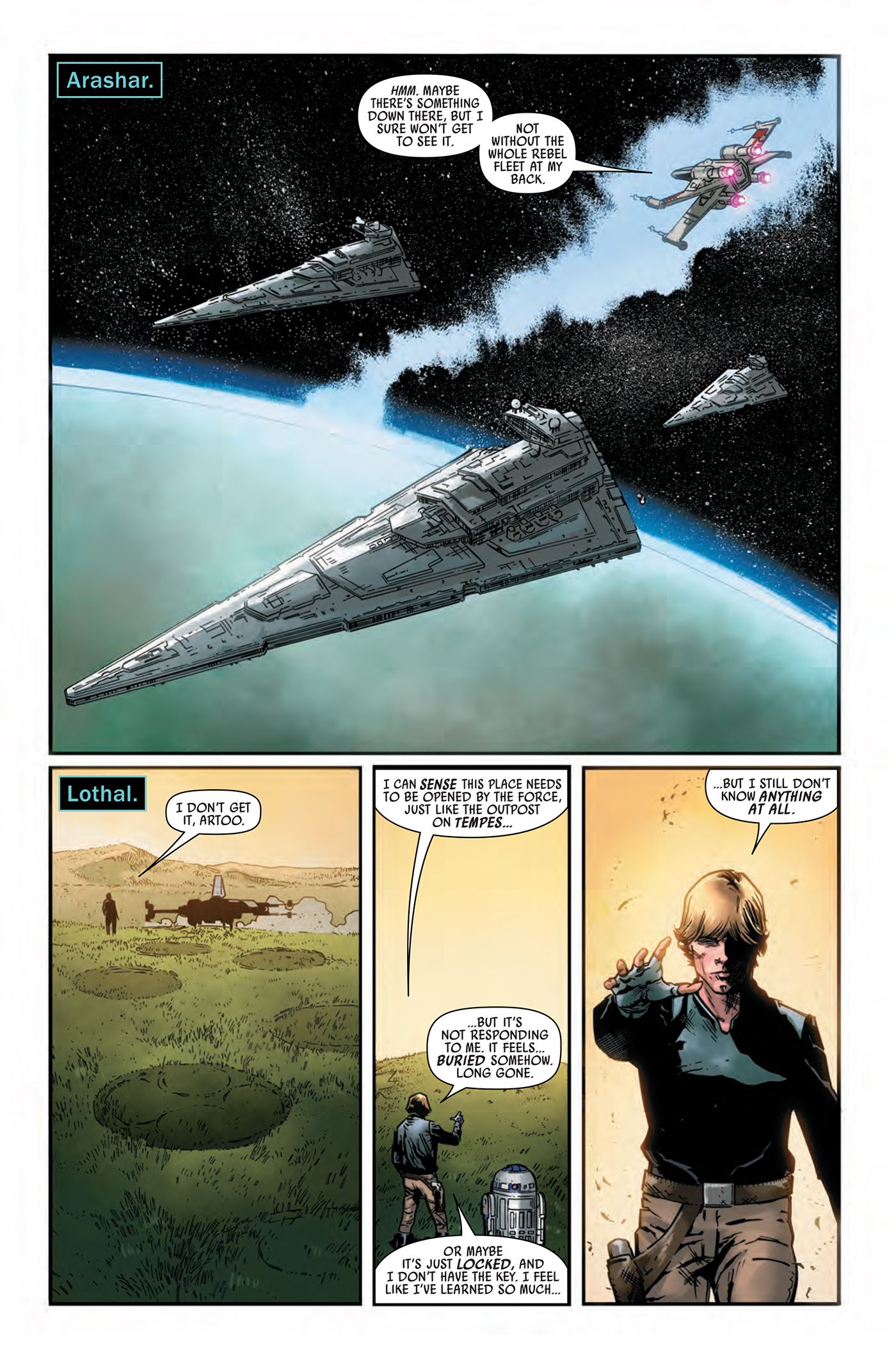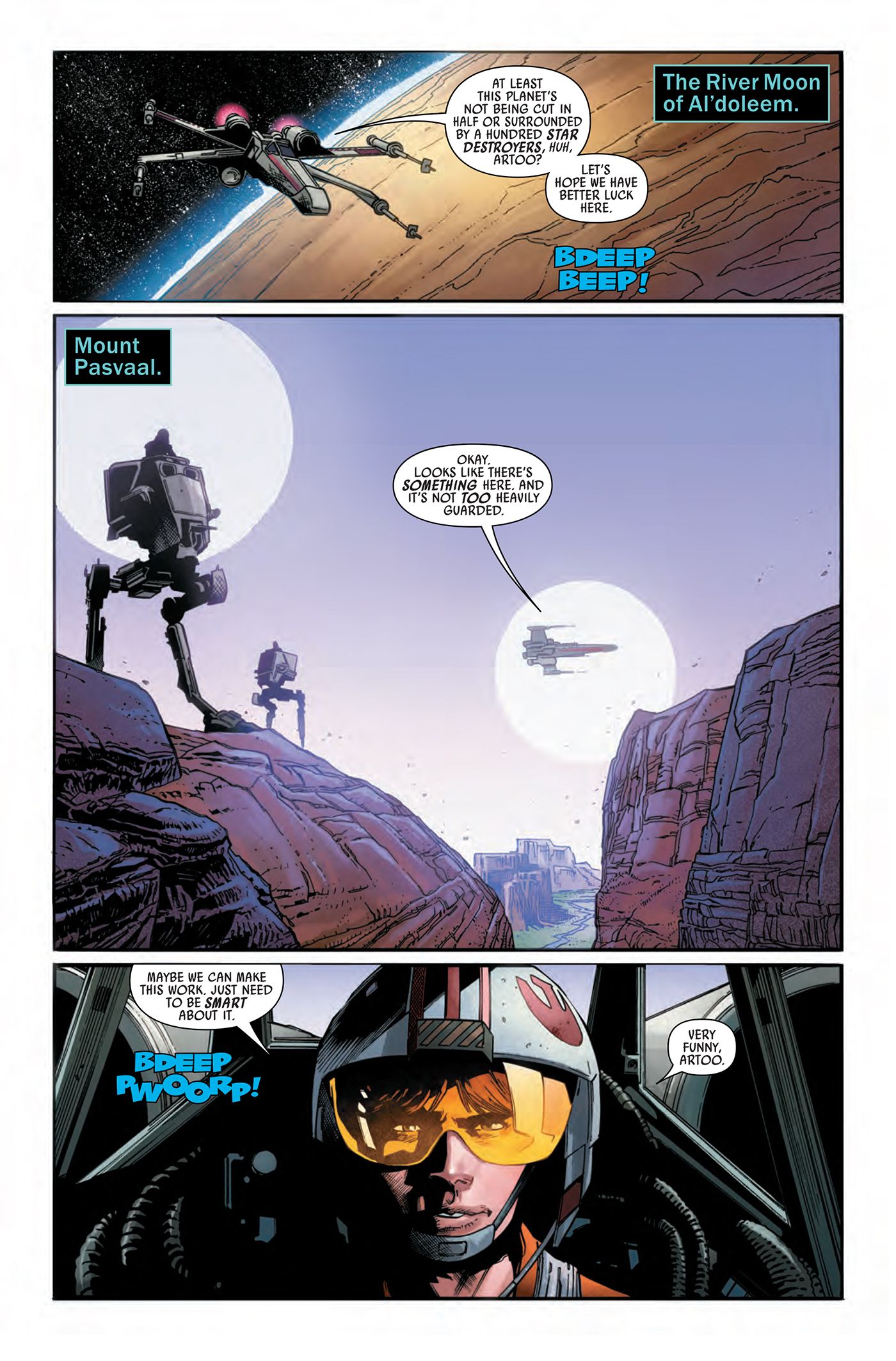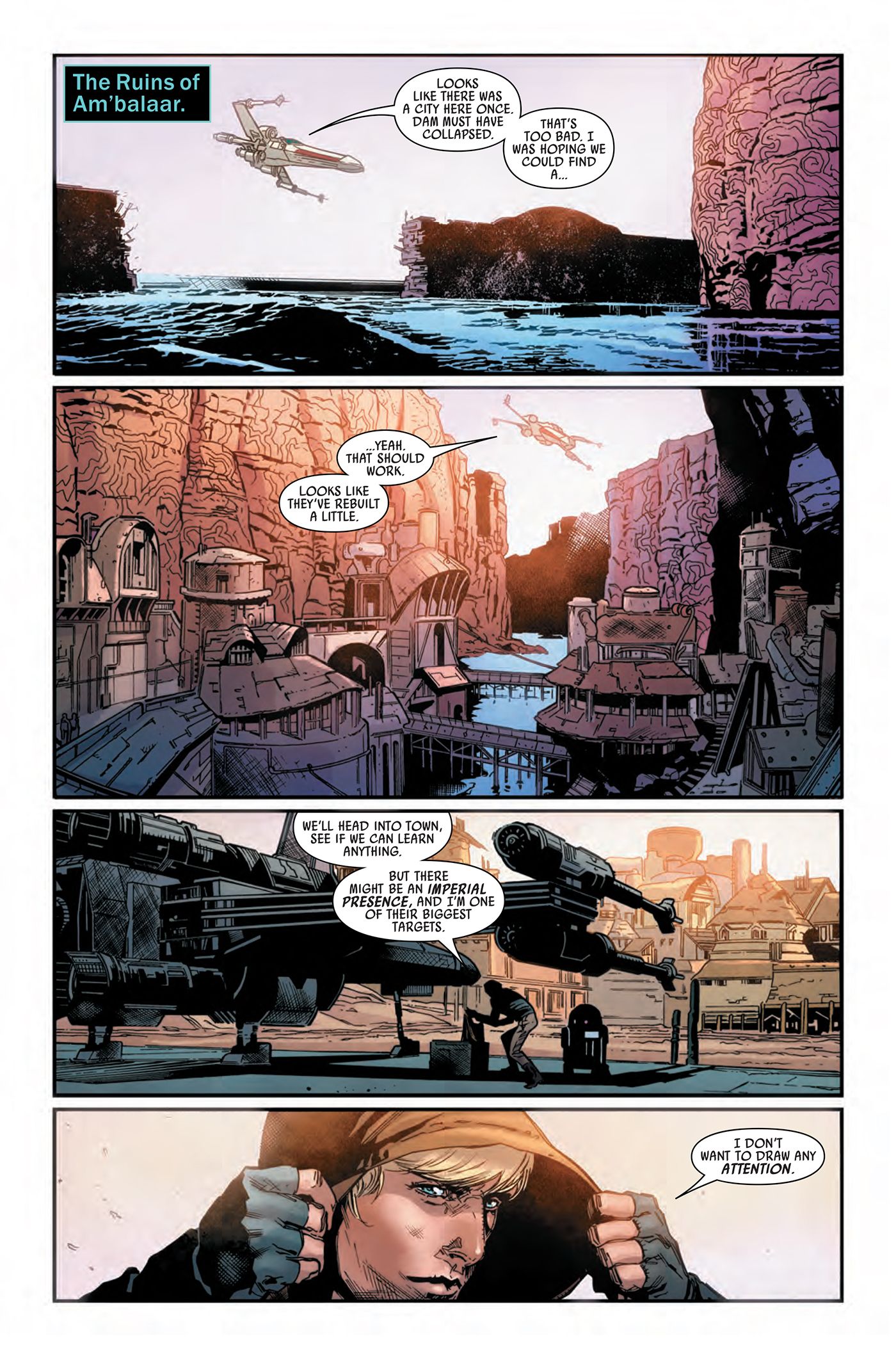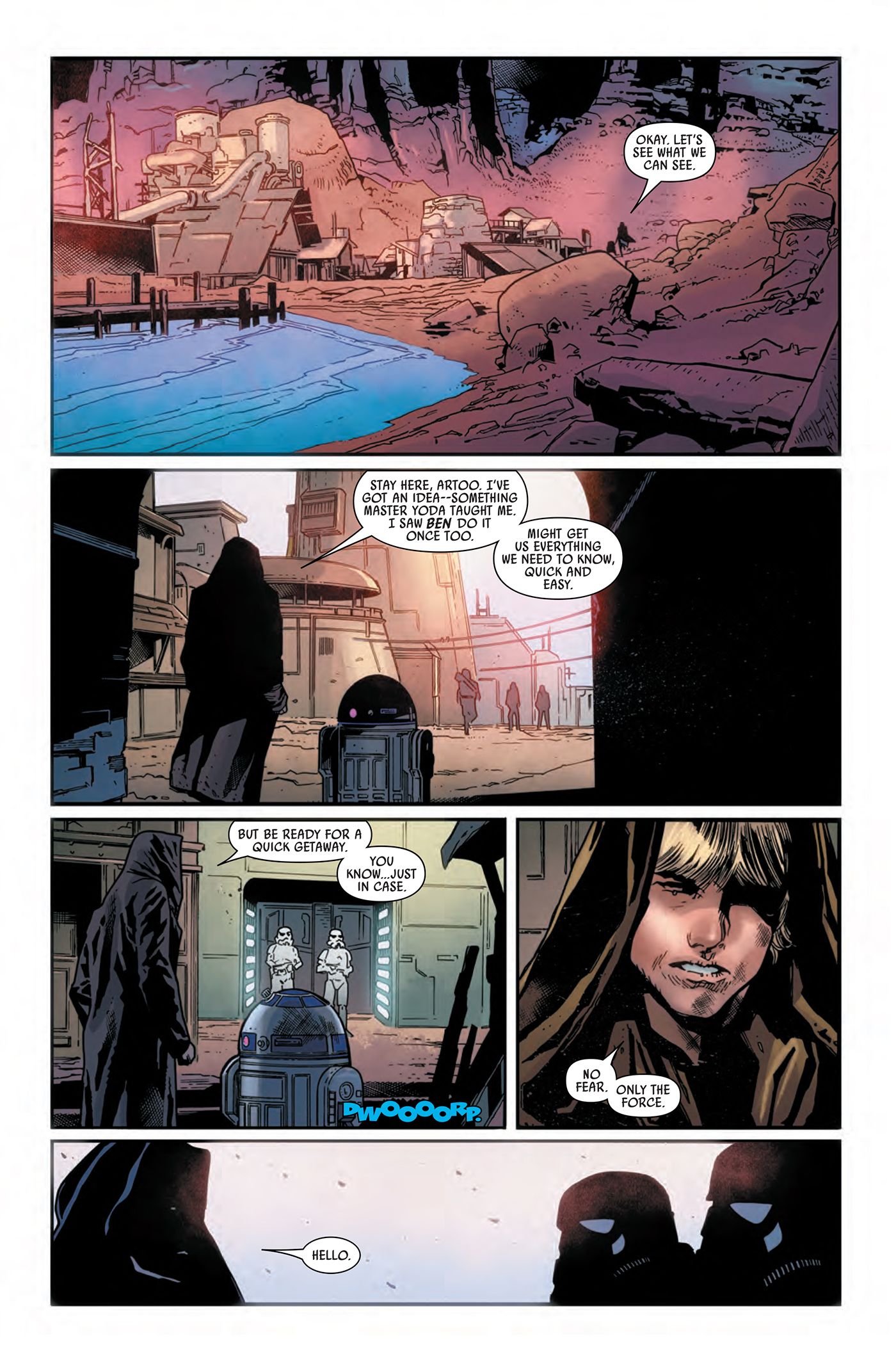 Ilum is an incredibly important planet in the Star Wars mythos. The snow-covered world made its first canonical appearance in the animated series Star Wars: The Clone Wars in 2012. It was where Master Yoda would take Padawans to collect kyber crystals so they could construct their lightsabers.
Ilum was also featured in the 2019 video game Jedi: Fallen Order, with main protagonist Cal Kestis venturing there when he finds himself in need of a new saber. While Fallen Order takes place prior to the events of the Original Trilogy, the planet already had an Imperial presence by the time Cal arrived. Of course, as we saw in the 2015 film Star Wars: The Force Awakens, Ilum was ultimately converted into Starkiller Base by the Empire's successor, the First Order. In Star Wars #19, we can see that the Empire is already well on its way to hollowing out the planet.
RELATED: Star Wars' Book of Boba Fett Debuts Deadly Character Posters
Meanwhile, Lothal is also a rather significant world in Star Wars lore. Located in the Outer Rim, Lothal is the home planet of Ezra Bridger, the main protagonist of the animated series Star Wars Rebels, which premiered in 2014. Prior to the events of the Original Trilogy, Lothal was also under the thumb of the Empire.
For as brief as the moment is, seeing Luke on Lothal is certainly interesting, considering that there are many parallels between him and Ezra. Ezra was born the day the Galactic Empire was formed, with Luke and Leia being born just a few days later. Ezra grew up on Lothal, an Outer Rim planet with twin moons, while Luke grew up on Tatooine, an Outer Rim planet with twin suns. Then, of course, there's the fact that both trained as Jedi, Luke under Ben Kenobi and Yoda, and Ezra under Kanan Jarrus. Luke visiting Lothal also brings things full circle, seeing as how Ezra visited Tatooine in Rebels Season 3.
The Star Wars #19 preview also sees Luke fly by the planet of Arashar, a new planet in Star Wars lore. However, he ultimately takes his quest to the river moon of Al'doleem, which has previously been seen in Marvel's Star Wars: Darth Vader series.
RELATED: Shang-Chi's Simu Liu Explains Why Qui-Gon Jinn Is Star Wars' Best Jedi
Written by Charles Soule and illustrated by Marco Castiello, Star Wars #19 goes on sale Dec. 8 from Marvel Comics.
Source: Marvel Comics
from Ultimate Comic Blog
https://ift.tt/3DqTSHI
via IFTTT