Star Wars Duel of the Fates Funko Pop Series Kicks Off With Darth Maul
https://ift.tt/3IPUcDW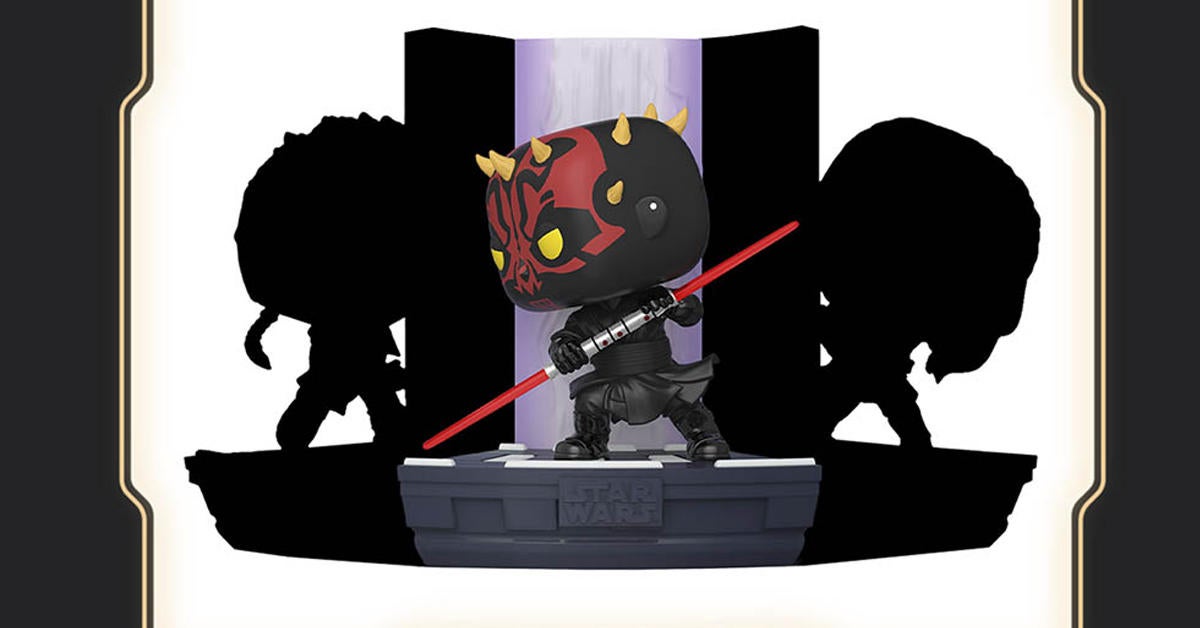 Say what you want about the Star Wars prequels, but the Duel of the Fates in the Phantom Menace is arguably the best lightsaber battle of the entire series. That's why it's surprising that Funko hasn't given the duel featuring Obi-Wan Kenobi and Qui-Gon Jinn facing off against Darth Maul the Pop figure treatment. That changed today with the launch of a Deluxe Darth Maul Funko Pop figure alongside new Hasbro Black Series and Vintage Collection items for Disney/Lucasfilm's Bring Home the Bounty week 10.
The Dart Maul Funko Pop is the first of three Deluxe figures that will combine to form a Duel of the Fates display. Obi-Wan Kenobi and Qui-Gon Jinn Funko Pops will be available to complete the set in the near future, but for now pre-orders for Darth Maul are live here on Amazon (exclusive) with a release date set for April 9th. Note that the entire Duel of the Fates Funko Pop series will be exclusive to Amazon, following the same pattern that we've seen in the past with numerous Star Wars and Marvel Funko Pop special collections.
Buy Darth Maul Duel of the Fates Funko Pop on Amazon
As noted, the Duel of the Fates Funko Pop reveal is part of Disney / Lucasfilm's ongoing Bring Home the Bounty program, which highlights new Star Wars products on a weekly basis. Recently, a Hooded Luke Pop figure was released as part of Bring Home the Bounty that is based on his surprise appearance he Mandalorian Season 2 finale episode "Chapter 16: The Rescue". In addition to the hood, the Pop figure also features a glow-in-the-dark lightsaber. It's an Entertainment Earth exclusive that you can pre-order right here for $14.99 with a release date set for June 2022. The release date has already been pushed back from February, so get your order in before it moves out even further.
You can keep tabs on all of the latest and greatest Funko Pop releases right here. Some recent headlines include:
from Ultimate Comic Blog
https://ift.tt/3GDw2dK
via IFTTT