Spider-Man's New Boss Wants Him to Take Out Miles Morales | CBR
https://ift.tt/3pP9m3J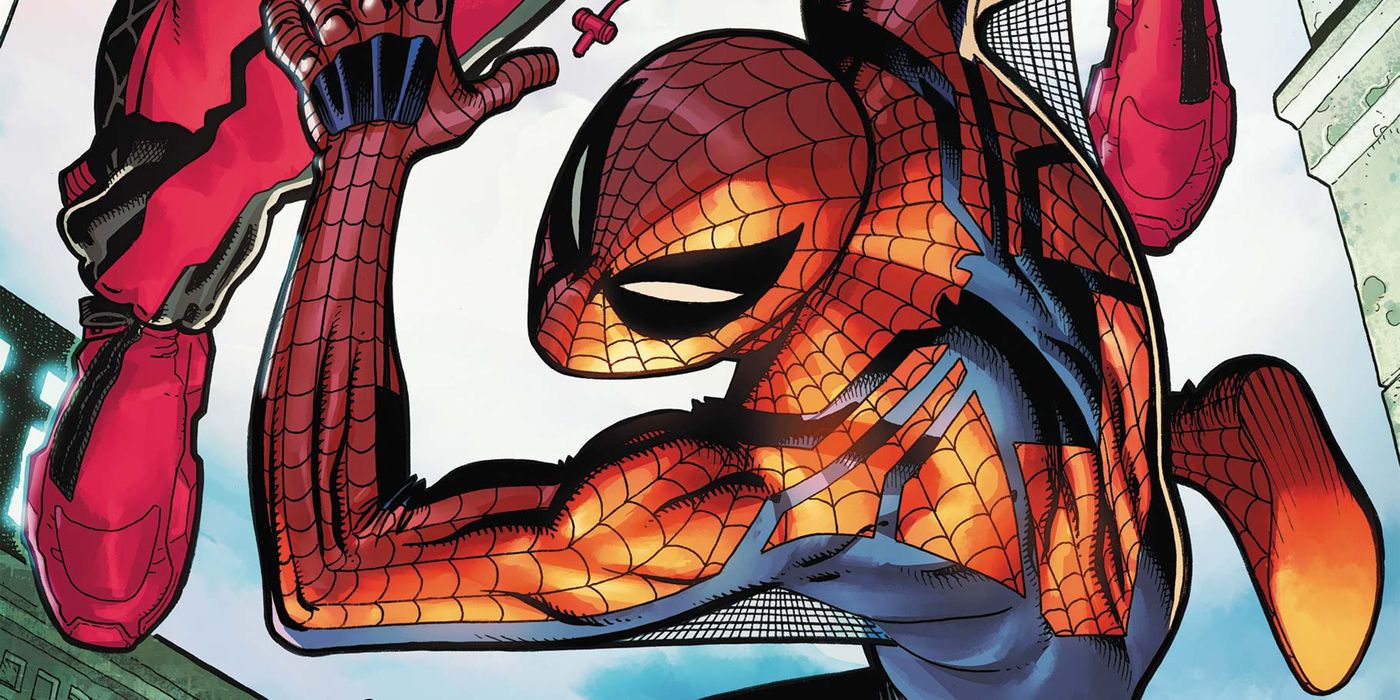 Ben Reilly has become Spider-Man again with the backing of the Beyond Corporation, who wishes for the hero to be the only web slinger in New York City.
The Amazing Spider-Man #81 promises a confrontation between Ben and fellow Spider-Man Miles Morales. Ben has been filling in the absence of Peter Parker following the beginning of ASM's "Beyond" arc, which placed Peter into a coma after a team-up between the two. Ben was already sent to have a talk with Peter beforehand, but Beyond wants a similar issue brought up and addressed with Miles: trademark infringement.
RELATED: Spider-Man: How Peter Parker Lost His Powers in the '90s & How He Got Them Back
Ben Reilly is a clone of Peter Parker created by the villain Miles Warren aka Jackal during the "Clone Saga" of Spider-Man's history. In Oct. 2021's The Amazing Spider-Man #75, he appeared to Peter as the new Spider-Man in Manhattan, before a shared meal involved Ben telling Peter that he legally cannot be Spider-Man anymore. But who is responsible for the Spider-Man trademark issue? None other than Doctor Octopus!
Well, not exactly. The issue explained that Octavius filed a trademark for the name and likeness of Spider-Man while his mind inhabited Peter's body during the events of The Superior Spider-Man. Beyond purchased this trademark, now putting their own Spider-Man, Ben, into the field to represent the company and be the sole webbed hero in its name. After already delivering one notice to Miles in Miles Morales: Spider-Man #32, the company now plans to put a stop to the Brooklyn resident's super heroics with Ben's assistance.
RELATED: Why Marvel's 'Worst' Spider-Men Are Going to War – Against Each Other
A preview for the upcoming ASM issue teases the inevitable confrontation between the two. Beyond tells Ben that there is a 79-percent chance of running into Miles on his next outing, and that if that happens, he will be "contractually obligated to enforce Beyond's trademark." The company has even prepared alternate names for Miles to take, such as Striker and Stinger (which are in line with Miles' ability to create electrical "venom blasts"). The preview and solicitation for the upcoming issue can be found below.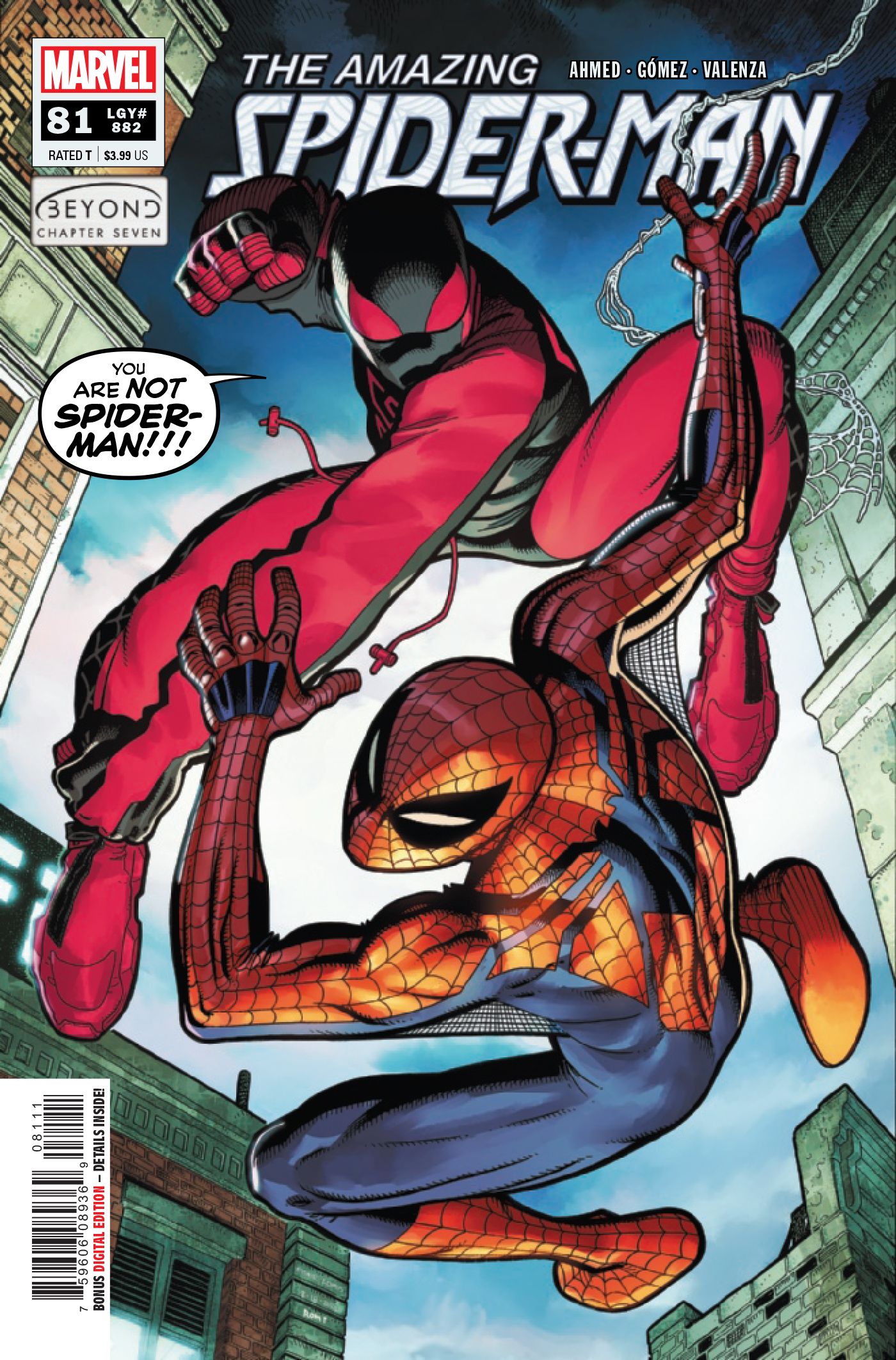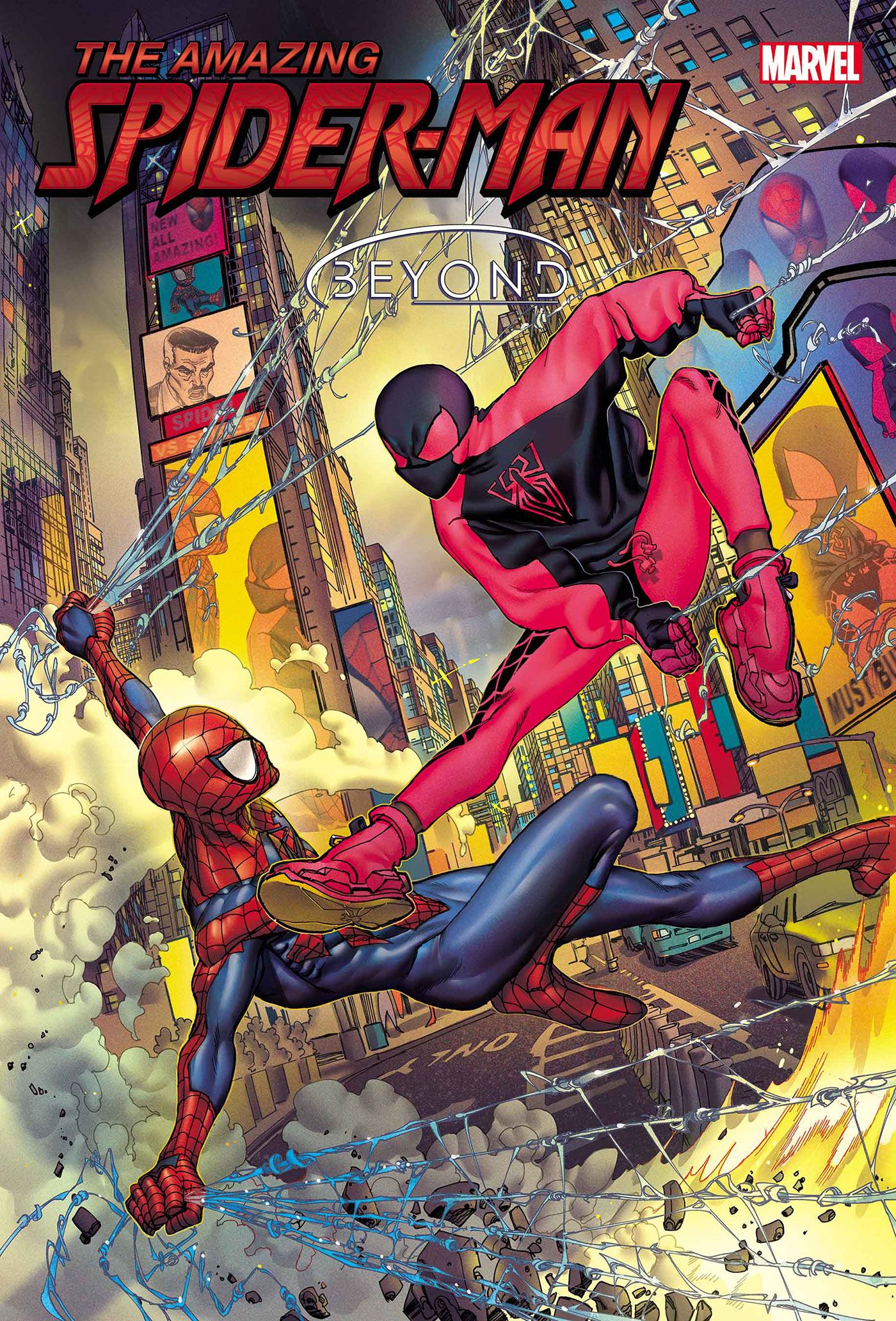 SALADIN AHMED (W) • CARLOS GÓMEZ (A) • Beyond Board: PATRICK GLEASON, CODY ZIGLAR, ZEB WELLS, KELLY THOMPSON & SALADIN AHMED • Cover by ARTHUR ADAMS
Variant Cover by ARIST DEYN • DEVIL'S REIGN VILLAINS VARIANT COVER BY TBA
It's new Spider-Man vs. newest Spider-Man!!!
The Beyond Corporation paid a lot of money for the Spider-Man trademark and does not take kindly to an unlicensed Spider-Man running around Brooklyn.
So it's up to Ben Reilly to take Miles Morales down.
32 PGS./Rated T+ …$3.99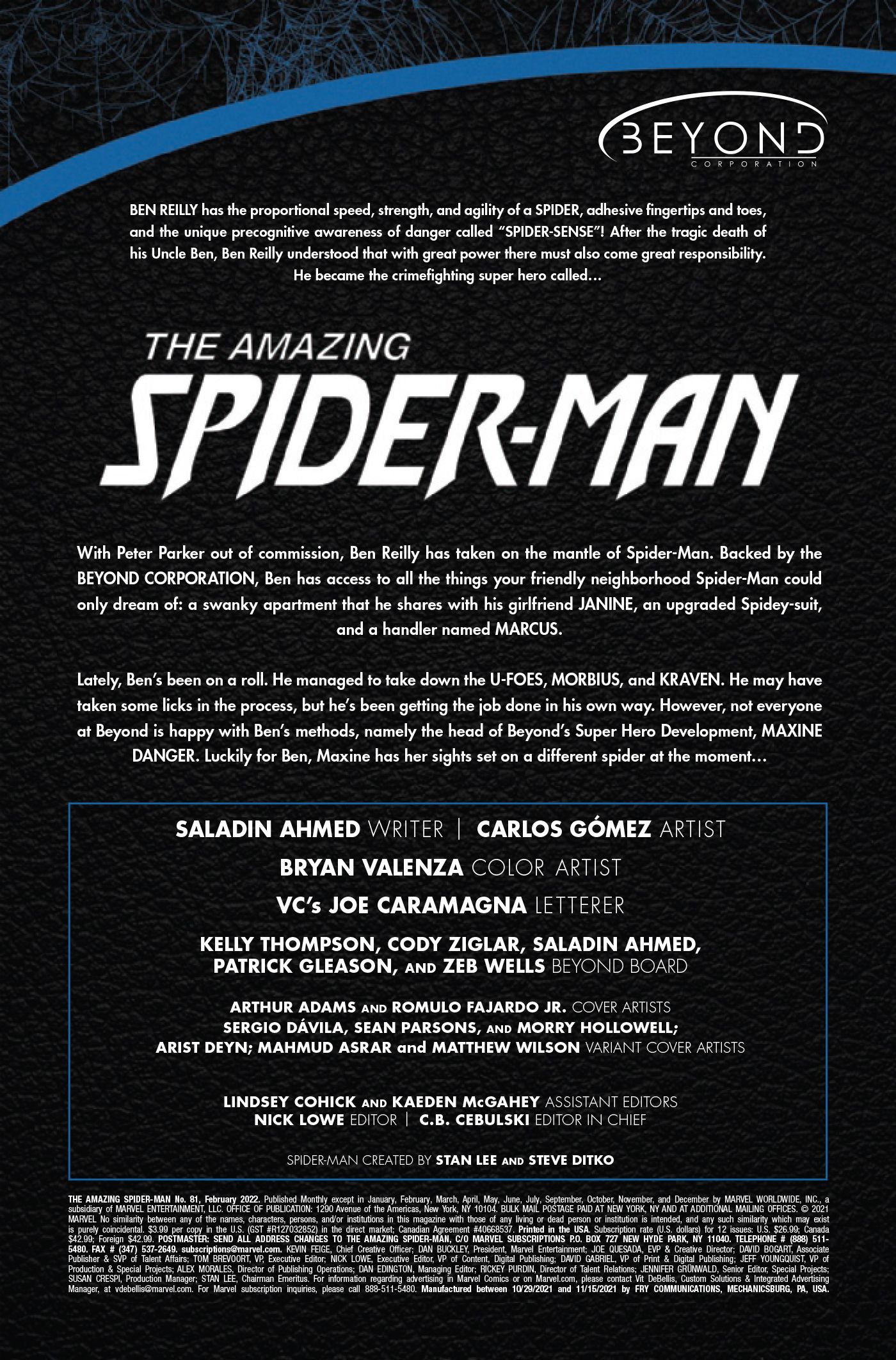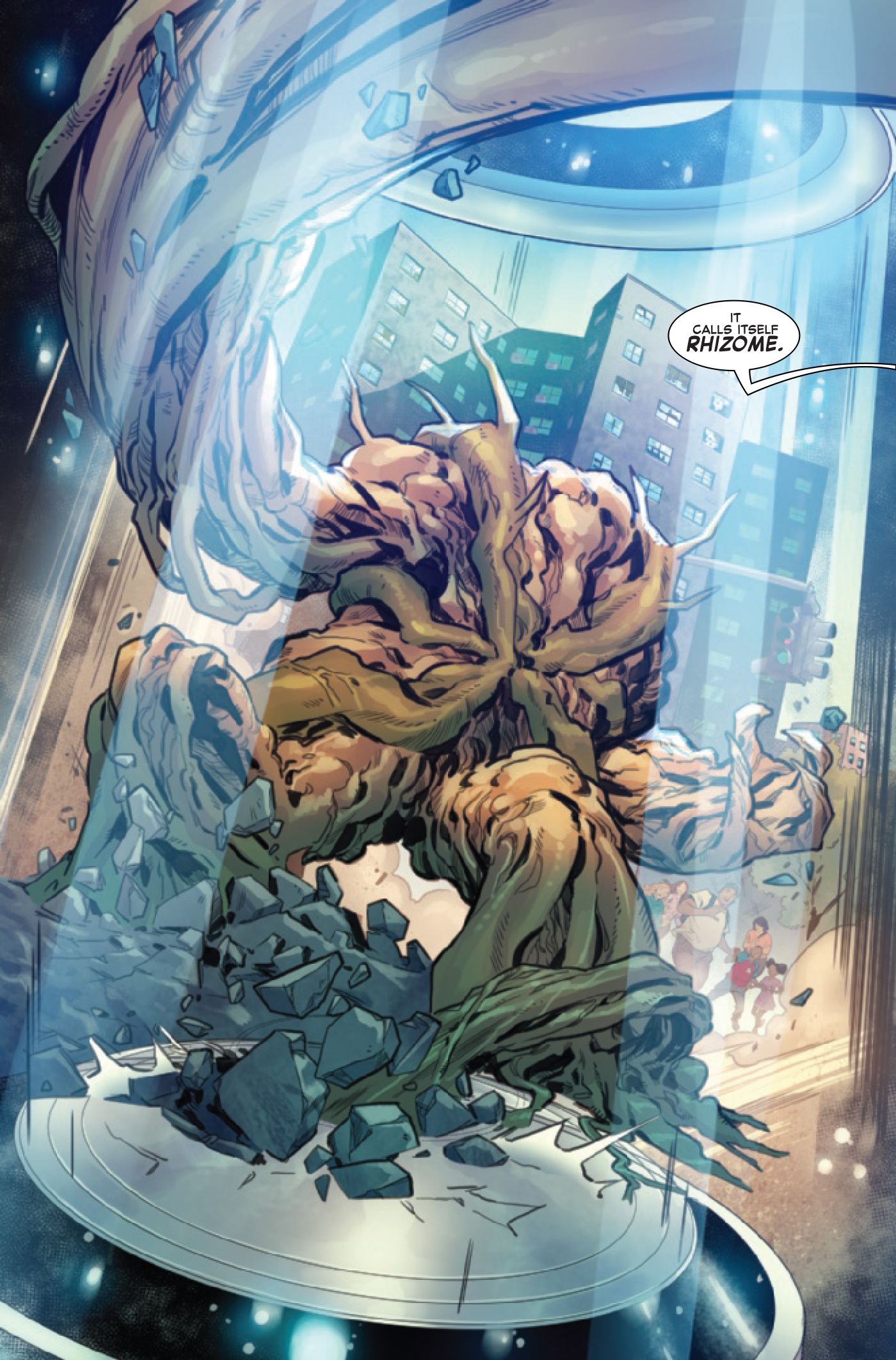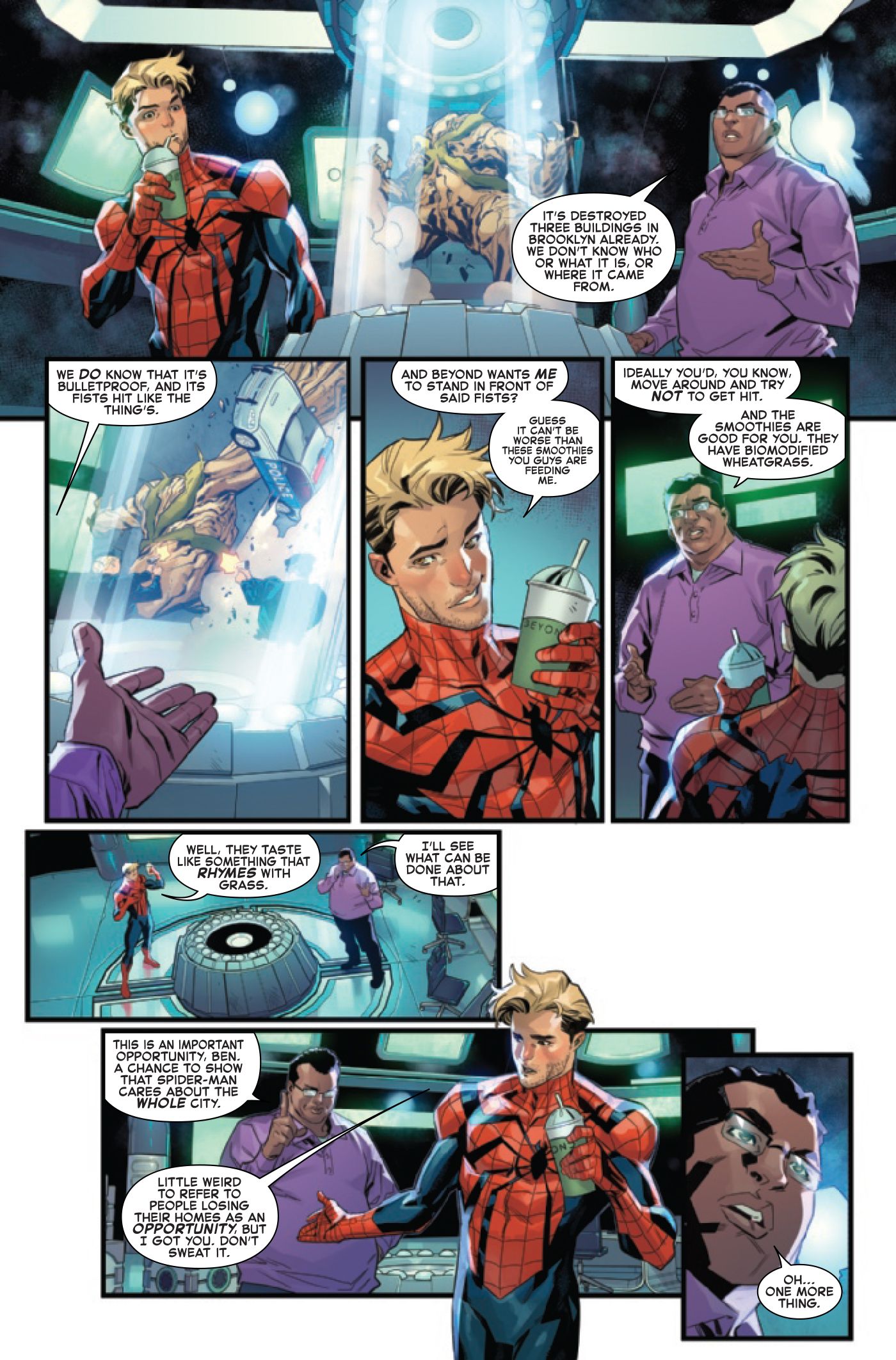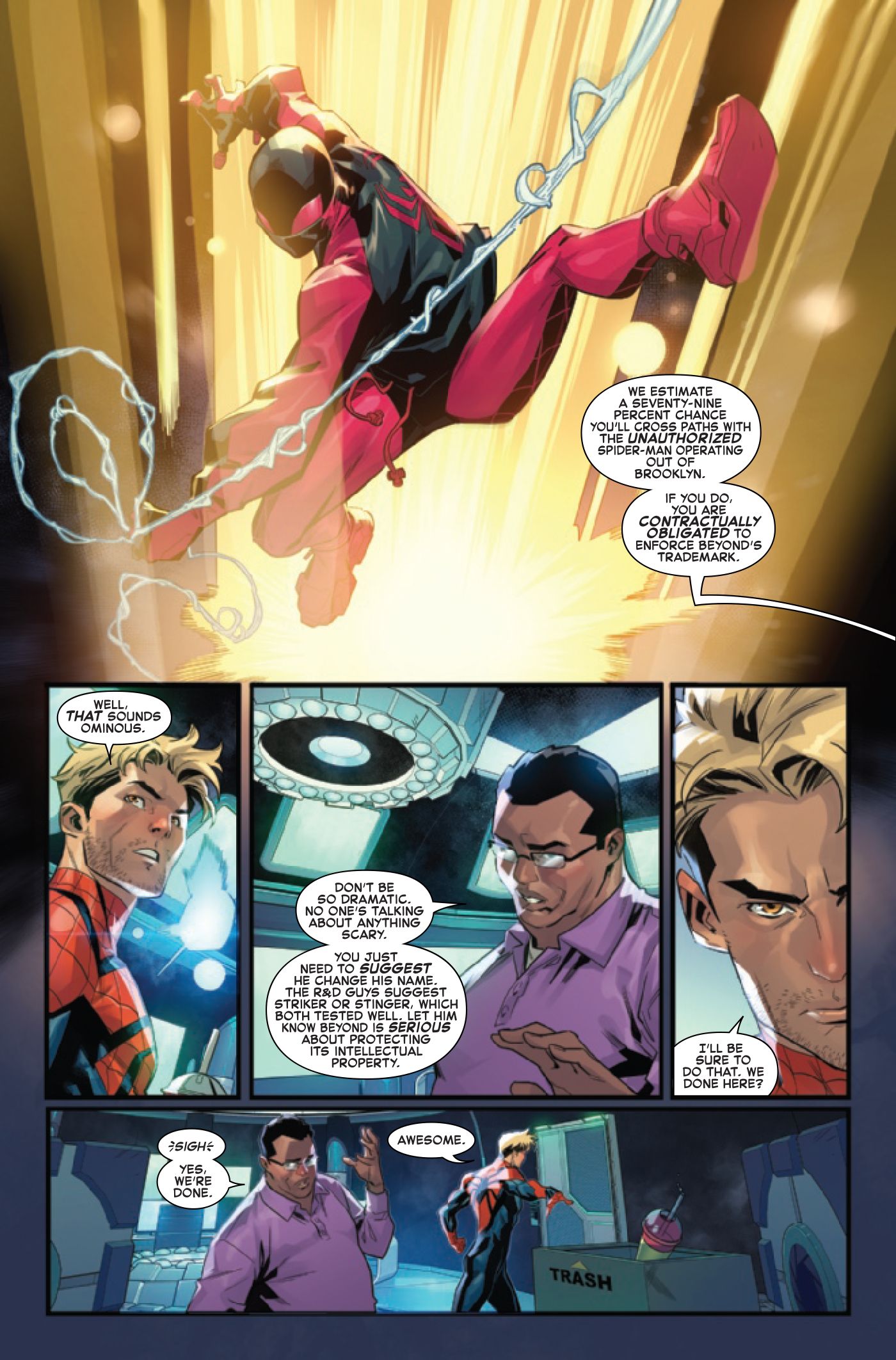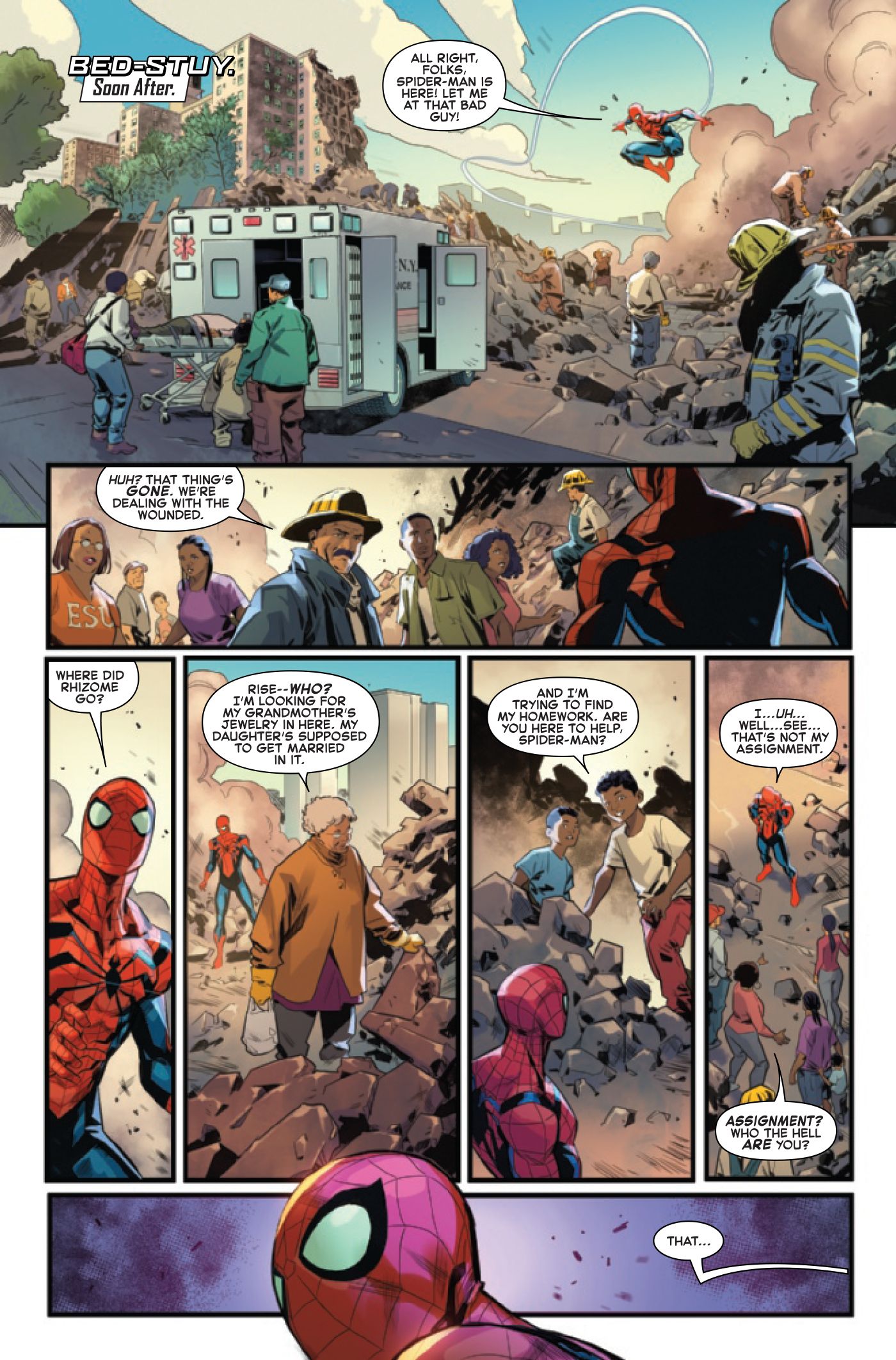 The Amazing Spider-Man #81 is written by Saladin Ahmed with art by Carlos Gómez, colors by Bryan Valenza and letters by VC's Joe Caramagna. Arthur Adams and Romulo Fajardo Jr. are responsible for the issue's main cover art, with one variant cover by Sergio Dávila, Sean Parsons and Morry Hollowell, a second variant by Arist Deyn and a third variant by Mahmud Asrar and Matthew Wilson. The issue goes on sale Dec. 15 from Marvel Comics.
KEEP READING: Why Spider-Man's Secret Identity Is Actually Incredibly Tragic
Source: Marvel Comics
from Ultimate Comic Blog
https://ift.tt/3oMSsmZ
via IFTTT