Sonic & Surge Face-Off in IDW's Imposter Syndrome #1 | CBR
https://ift.tt/3nK5pgR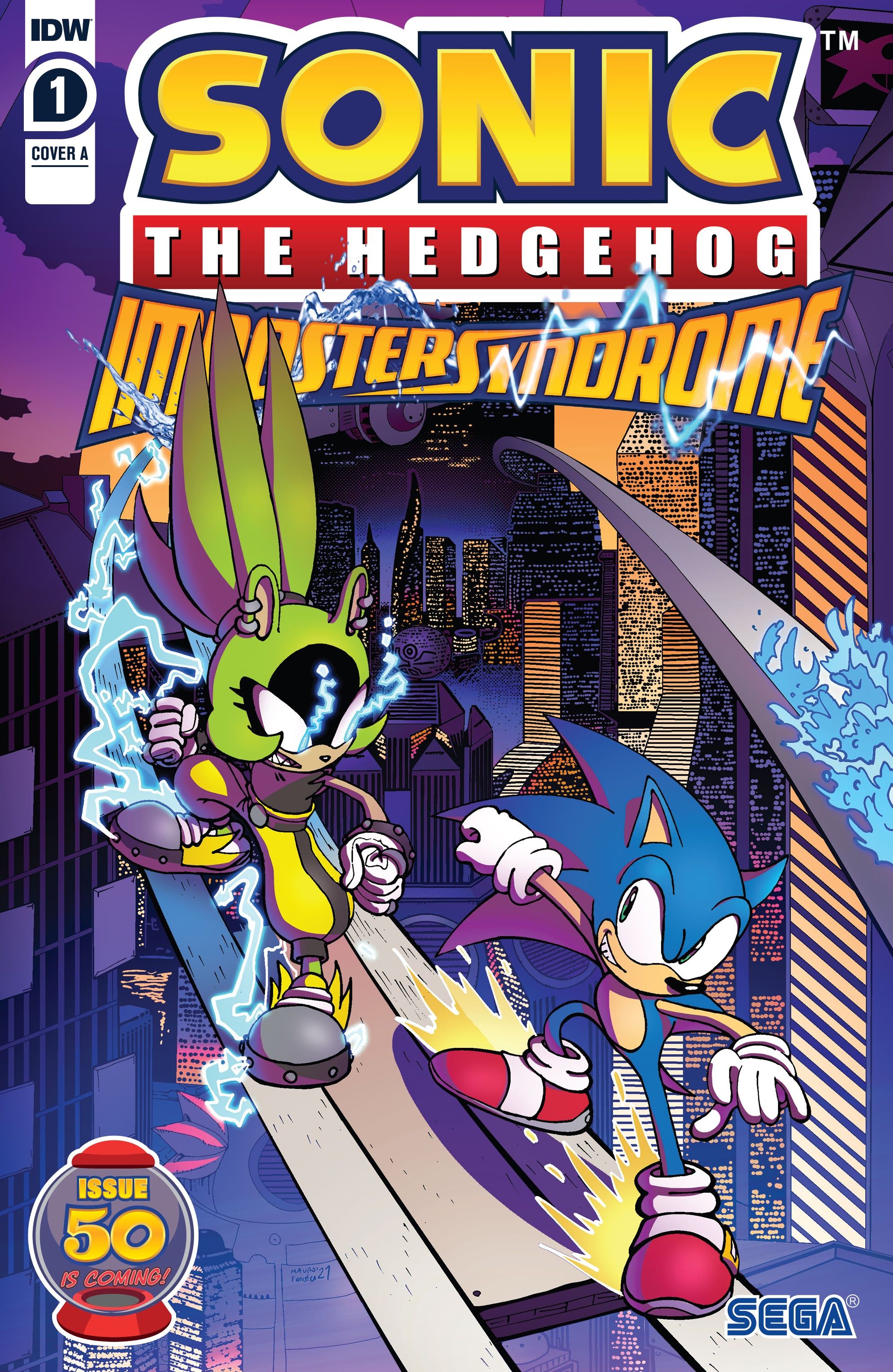 Now that Sonic the Hedgehog fans can go through life smelling like their favorite super-fast, blue hedgehog, it might seem like every corner of Sonic's universe has been explored. Luckily, author Ian Flynn and artists Thomas Rothlisberger, Aaron Hammerstrom, and Matt Froese seem determined to add a new chapter to the saga of SEGA's Sonic. IDW's Sonic the Hedgehog: Imposter Syndrome #1 begins a new miniseries starring Surge the Tenrec and Kitsunami the Fennec. Its first issue is an action-packed introduction to new speedster characters that set the stage for an exciting series centered on dethroning Sonic and Tails.
Sonic the Hedgehog: Imposter Syndrome #1 follows Doctor Starline as he endeavors to rid the world of both Sonic and Doctor Eggman, by replacing them with heroes and villains that he can control. The first issue details Starline's attempts to train Surge, a hot-headed speedster and her calculated companion Kitsunami. The two are clearly powerful enough to give Sonic and Tails a run for their money, but they seem reluctant to stick to Starline's elaborate plan — which may not be as fool-proof as he initially imagined.
Related: Sonic the Hedgehog's 'Super Saiyan' Form is Way More Powerful Than Superman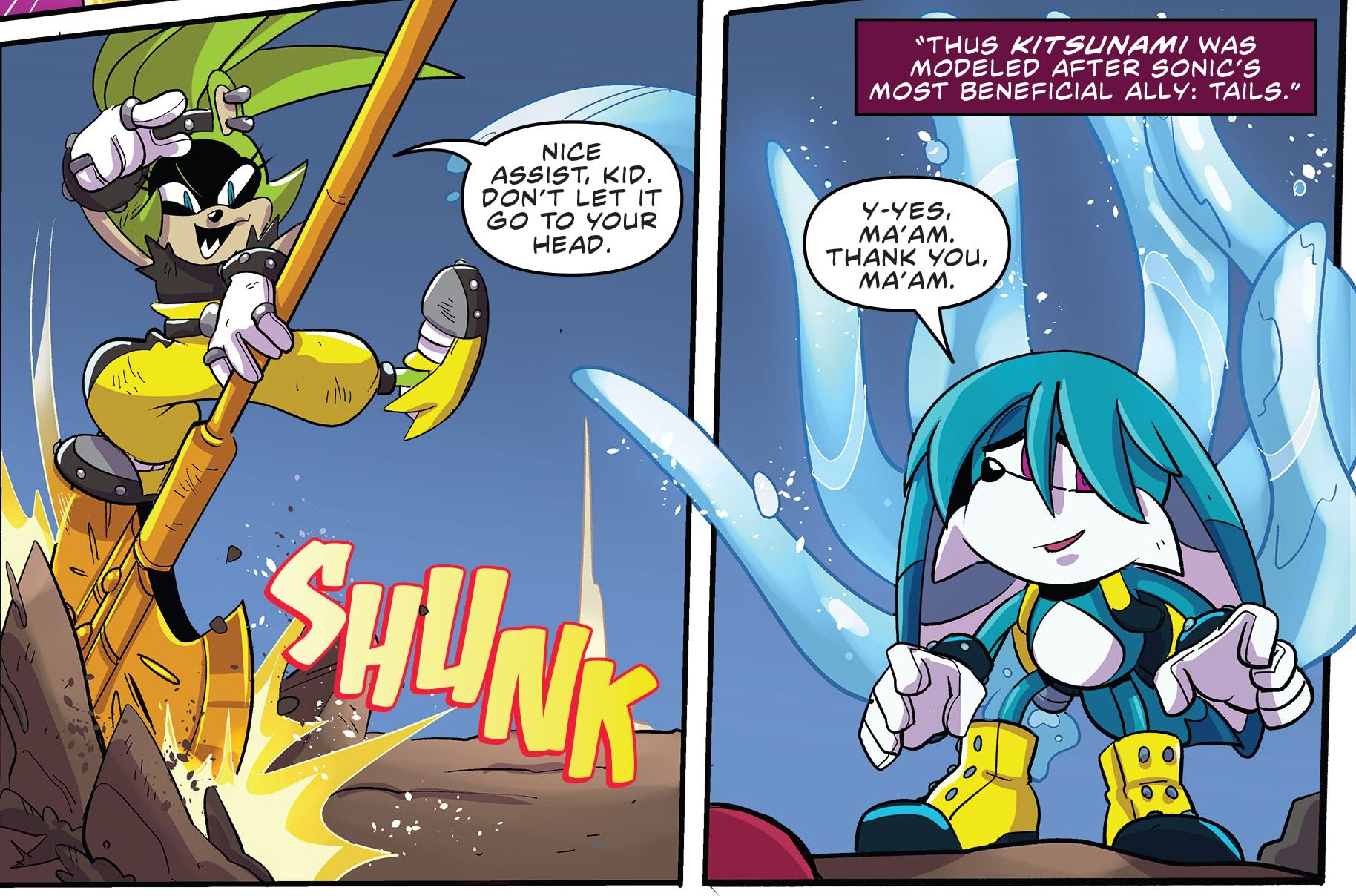 Even though Surge and Kitsunami are designed to be analogous to Sonic and Tails, Ian Flynn does a great job giving them each their own unique personalities. As the issue progresses, the differences between Surge and Sonic become more clear. Surge becomes more intimidating and relatable. There's a crucial moment when she asks Doctor Starline and Kitsunami why they're working so hard to dethrone Sonic. Flynn uses this scene to frame Surge as a victim of Starline's brainwashing instead of being a one-dimensional villain. Sonic the Hedgehog: Imposter Syndrome #1 goes to great lengths to explore the nuanced nature of these new characters, and Flynn manages to fill almost every page with action.
Artists Thomas Rothlisberger, Aaron Hammerstrom, and Matt Froese work together seamlessly to create fun, engaging pages that give the new characters a chance to show off their abilities and personalities. Surge and Kitsunami are excellently designed characters, who fit in perfectly with the Sonic universe. One of the biggest challenges artists working with anthropomorphic characters like Surge and Kitsunami face is bringing a sense of drama and danger to characters that are fundamentally adorable. But all three artists manage to give the characters believable emotional ranges. Surge's body language conveys her hot temper and capacity for violence without betraying her cartoonish nature. Valentina Pinto's bright colors add a sense of polish and continuity that unites the multiple artists' work and adds to the vibrant, energetic tone of the comic.
Related: Sonic the Hedgehog is Still Facing the Deadly Consequences of the Metal Virus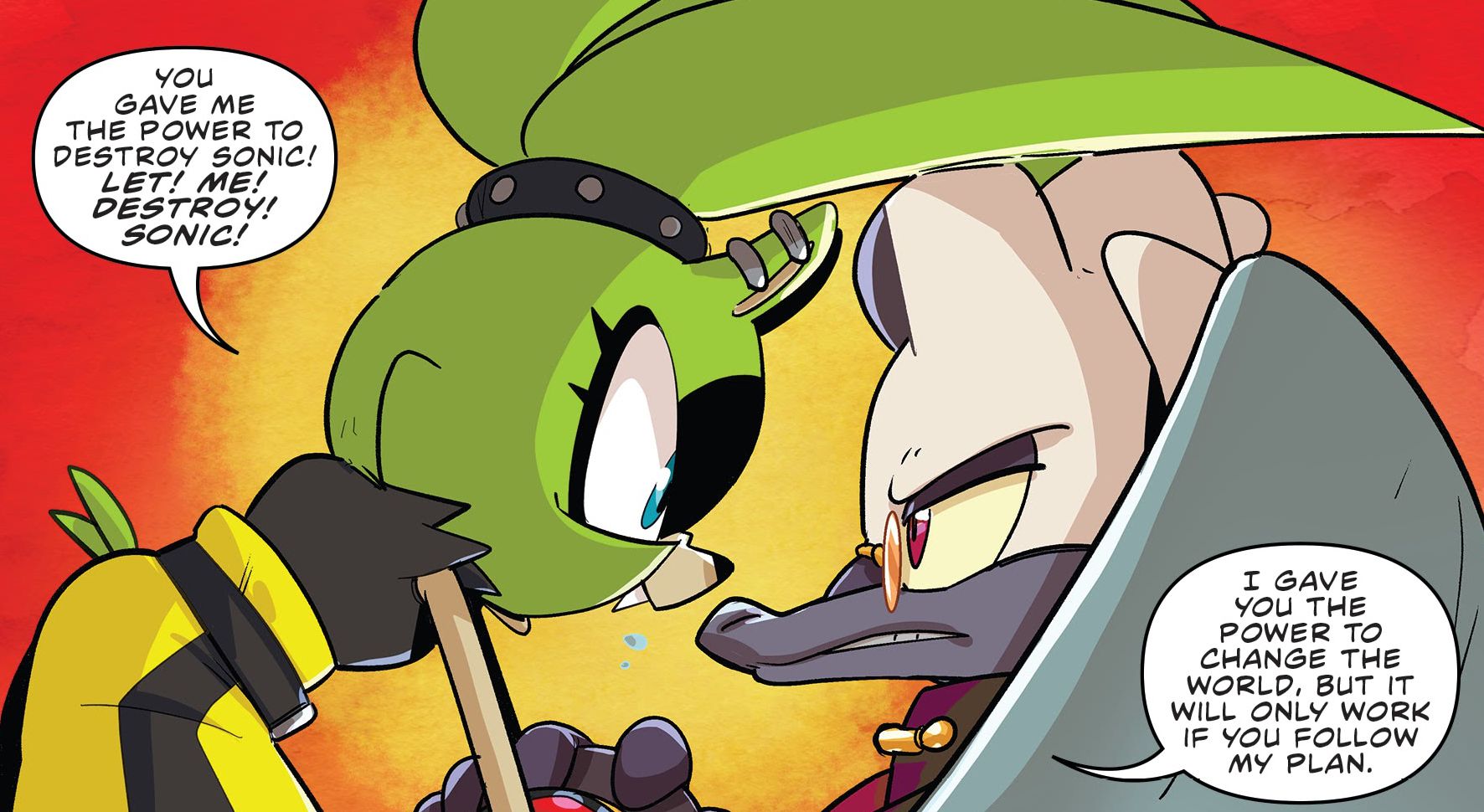 The end of Sonic the Hedgehog: Imposter Syndrome #1 hints at Doctor Starline's plans to replace Doctor Eggman and seems to promise an intense second issue. Flynn has crafted an enthralling plot for his charismatic characters, with the issue's artists bringing infectious energy to every page. This first issue is a page-turner that will appeal to Sonic fanatics and new readers alike while building a new fandom for Surge and Kitsunami.
Keep Reading: Sonic the Hedgehog 2's Idris Elba Dashes Fans' 'Sexy Knuckles' Dreams
from Ultimate Comic Blog
https://ift.tt/3nKmreQ
via IFTTT