Saga's First Official Live-Action 'Adaptation' Arrives in a Taco Bell Commercial
https://ift.tt/3DQBB7O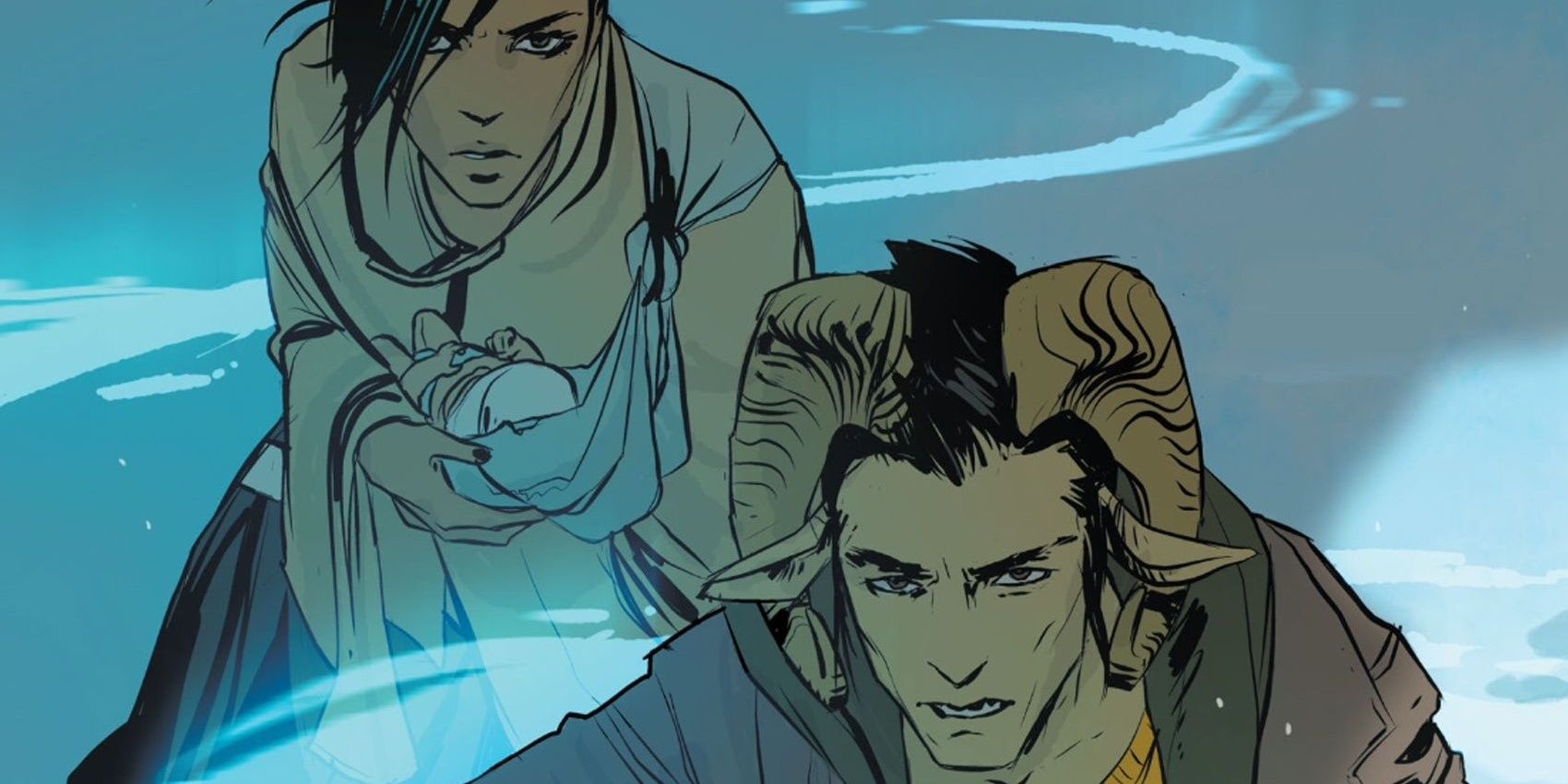 Two seemingly convention-bound cosplayers, dressed as Marko from Saga, meet on a subway platform in Taco Bell's latest commercial.
The advertisement, promoting Taco Bell's Double Steak Grilled Cheese Burrito, sees the Saga cosplayers recognize and make their way toward each other to discuss their common comic interest before the fast-food joint's signature bell chimes, signifying the insatiable urge for a taco. This is one in a recent string of Taco Bell ads featuring possible meet-cutes interrupted by an unstoppable craving for the Mexican chain restaurant's cuisine. Unfortunately, for comic book fans, this recent ad is a briefer entry into Taco Bell's latest ad campaign and therefore does not feature any further Saga characters beyond Marko.
RELATED: Saga: Everything That Happened in Image's Space Odyssey Before the Hiatus
Unlike Brian K. Vaughan and Fiona Staples' wildly popular Image Comics space opera, which chronicles the politically fraught love story between Marko and Alana from the perspective of their daughter Hazel, Taco Bell's ad centers on two Markos. However, the homemade costumes in the commercial are sure to be familiar to long-time convention-goers, as Vaughan and Staples' ensemble of unique characters has been popular cosplay fodder since their debut in 2012.
A gut-wrenching final issue of Saga took fans into a torturously prolonged hiatus back in the summer of 2018. With the series set to make its return in 2022, around a decade after its first published issue, Taco Bell chose the perfect time to capitalize on fans' renewed excitement for the series. The chain restaurant even gifted Marko a happier fate than that indicated by the final panel of Vaughan and Staples' last issue of Saga.
RELATED: Image Comics Issues Statement Regarding Its Employees' Unionization
While the popularity of Saga on the page has often enticed Hollywood producers hoping to bring the sprawling space epic onto the screen in some capacity, Vaughan has never been too eager about the notion of adaptation. Though it has not been entirely ruled out, it might be quite some time before Saga fans see an on-screen Marko outside of this short Taco Bell ad.
Aside from its recent nod to Saga, Taco Bell has been making other specialized ads that appeal to aspects of nerd culture. The restaurant tapped Joe Keery and Sarah Hyland for a Shining-esque horror parody to promote the return of its perennial Taco Fries, and Taco Bell's anime parody ad, Fry Force, entertained fans with its farcical interpretation of anime tropes so much so that there was a call to turn the ad into a full-fledged anime series.
The first nine collected volumes of Saga are available at brick-and-mortar and online retailers, just in time for readers to catch up or refresh before publication begins again in January 2022.
KEEP READING: Image's Crossover Kills a DC Icon With a Shocking Familiar Weapon
Source: YouTube
from Ultimate Comic Blog
https://ift.tt/3l28M10
via IFTTT