Robin and Batman #2 | CBR
https://ift.tt/33IU49n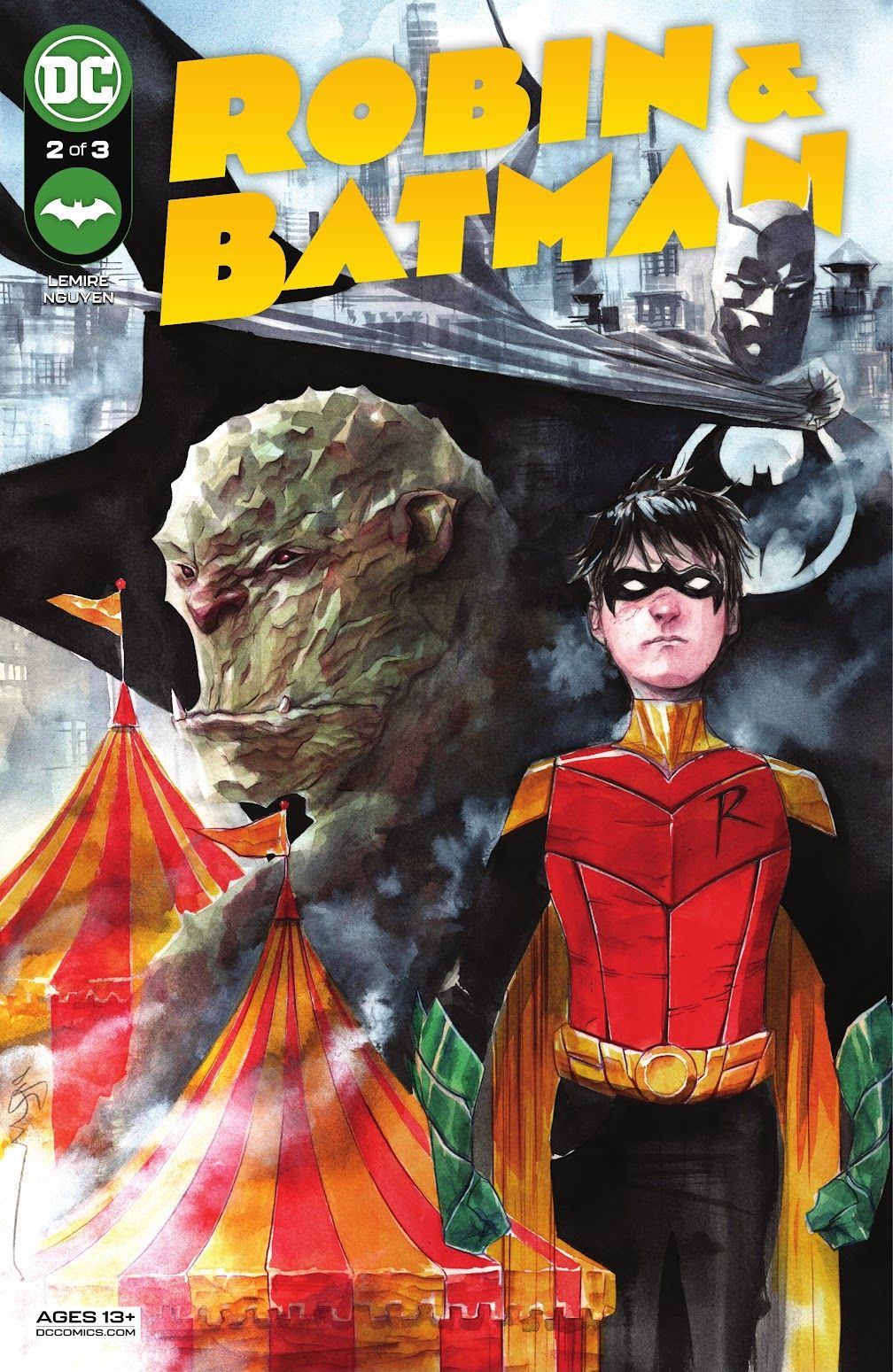 The dynamic duo of Batman and Robin is a staple of pop culture. Most stories portray the pair fighting crime without missing a beat. But there were earlier times when the two found it hard to open up emotionally. Robin and Batman #1 explored tough times for the pair, showing Bruce grounding Dick for defying his orders during a mission. As they attempt to make amends, the villain Killer Croc emerges. Batman's disregard for personal space complicates matters even further. The second issue of the Robin and Batman miniseries seeks to repair those damages, but Bruce's methods may aggravate old wounds.
Created by the Eisner award-winning team of writer Jeff Lemire and artist Dustin Nguyen, Robin and Batman #2 takes another peek into Robin's life and Batman's impact on his upbringing. For Dick Grayson, his days are an ordeal. He's bullied at school and neglected by Bruce Wayne. Tonight, however, is Dick's birthday. As a gift, Batman takes Dick to The Watchtower to meet the Justice League and hang out with the teen sidekicks of these Titans before having his own secret mission.
RELATED: DC's Batman '89 #4 Comic Review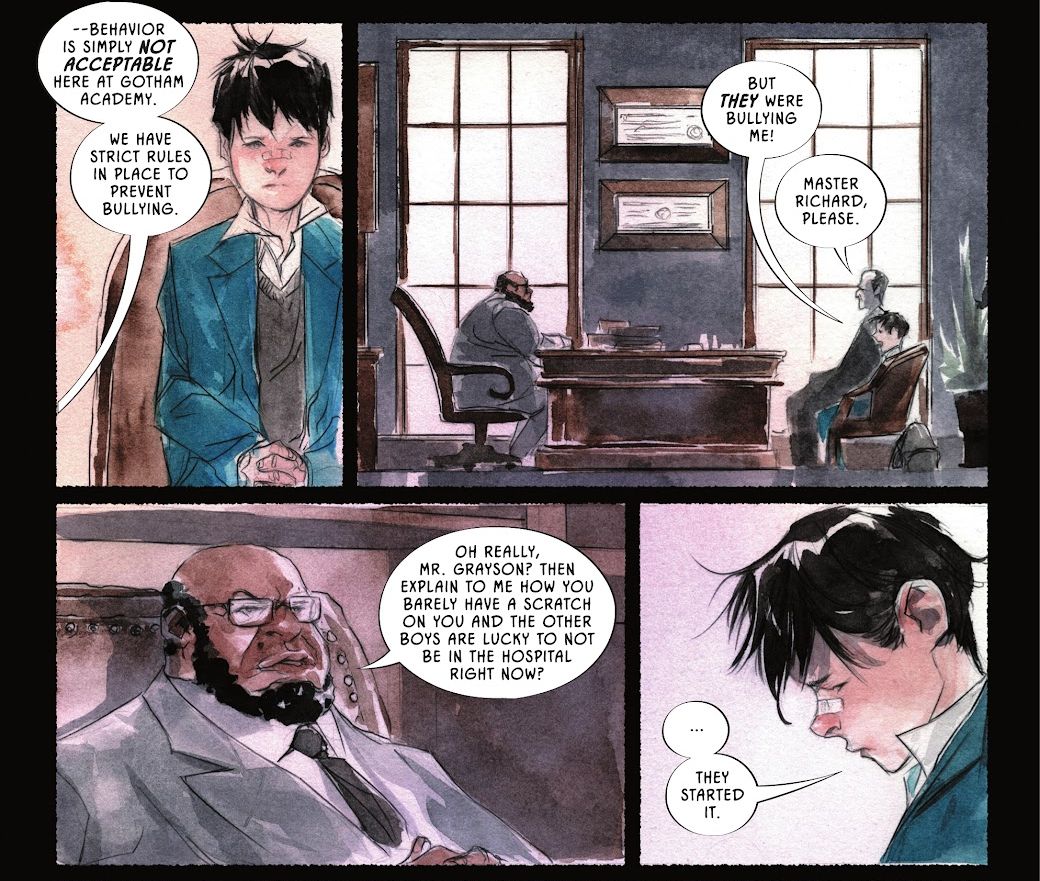 Robin and Batman #2 continues following Dick Grayson's journey from an orphan to a leader. Writer Jeff Lemire (Sweet Tooth) has a knack for writing grounded, character-driven arcs that bring out the best and worst in his characters. Unlike the previous issue's memoir-style approach, Robin and Batman #2 focuses on Dick's actions and his interactions with other characters. The contradiction between Dick's cheerful conduct with his peers and his grim demeanor around his mentor speaks volumes about the pair's relationship stage.
Artist Dustin Nguyen creates a unique array of panels that highlights Robin's growth from a dejected sidekick to a composed, calculative leader. Nguyen's watercolors capture every expression of the story's characters, bringing warmth to the issue. Nguyen's mixing of colors and cloudy look gives the artwork a definite shape amidst chaotic splotches of color. The colors range from bright primary colors to muted, darker tones, and their dichotomy perfectly mirrors the narrative subtext of Robin and Batman #2.
RELATED: DC's Superman: Son of Kal-El 2021 Annual #1 Comic Review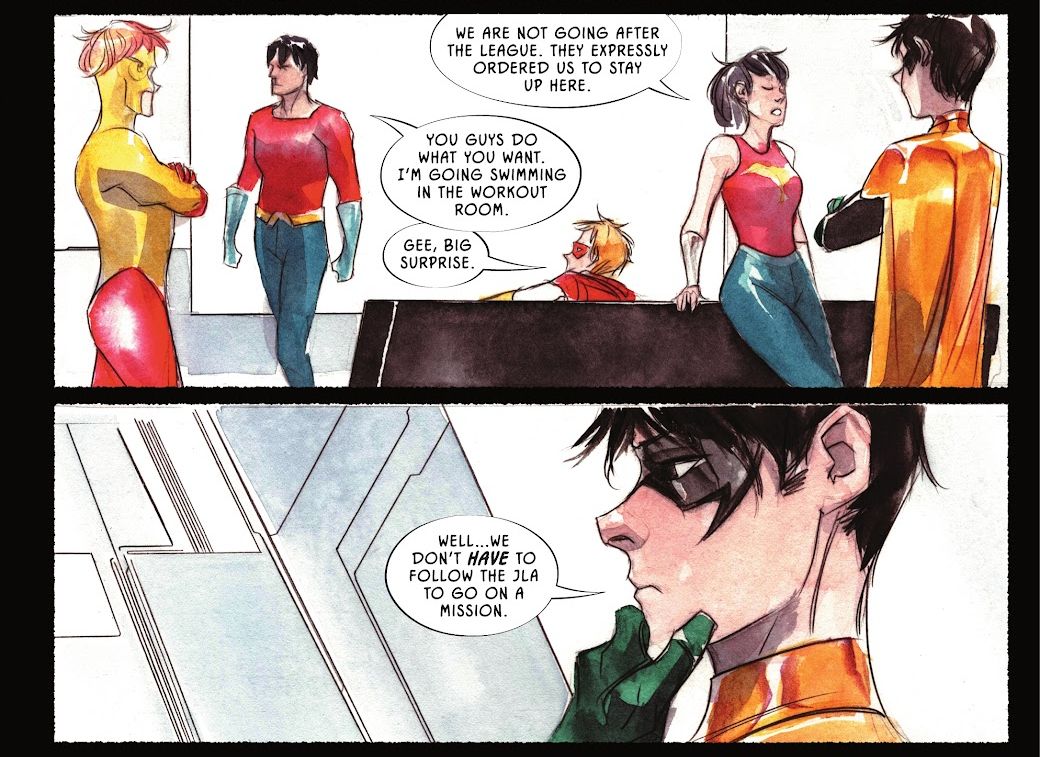 Robin and Batman #2 perfectly captures the dynamics of the heroic duo in the formative years of their crime-fighting legacy. This issue takes Robin out from the shadow of the Bat and reveals how strong a hero he is when he's left alone. Dick gets to make friends, helping him heal some of his loneliness. Despite his cynical outlook, even Batman shows signs of growth. Robin and Batman #2 ends with a surprising revelation as Killer Croc closes in on the Boy Wonder, giving this wonderfully upbeat issue a somber conclusion.
KEEP READING: EXCLUSIVE: It's Batman VERSUS Catwoman (and Riddler and Penguin) in Tom King's New DC Series
from Ultimate Comic Blog
https://ift.tt/3q8RfFN
via IFTTT