Rob Liefeld Introduces a Movie-Accurate Domino to Deadpool's Reality
https://ift.tt/3DHIyYJ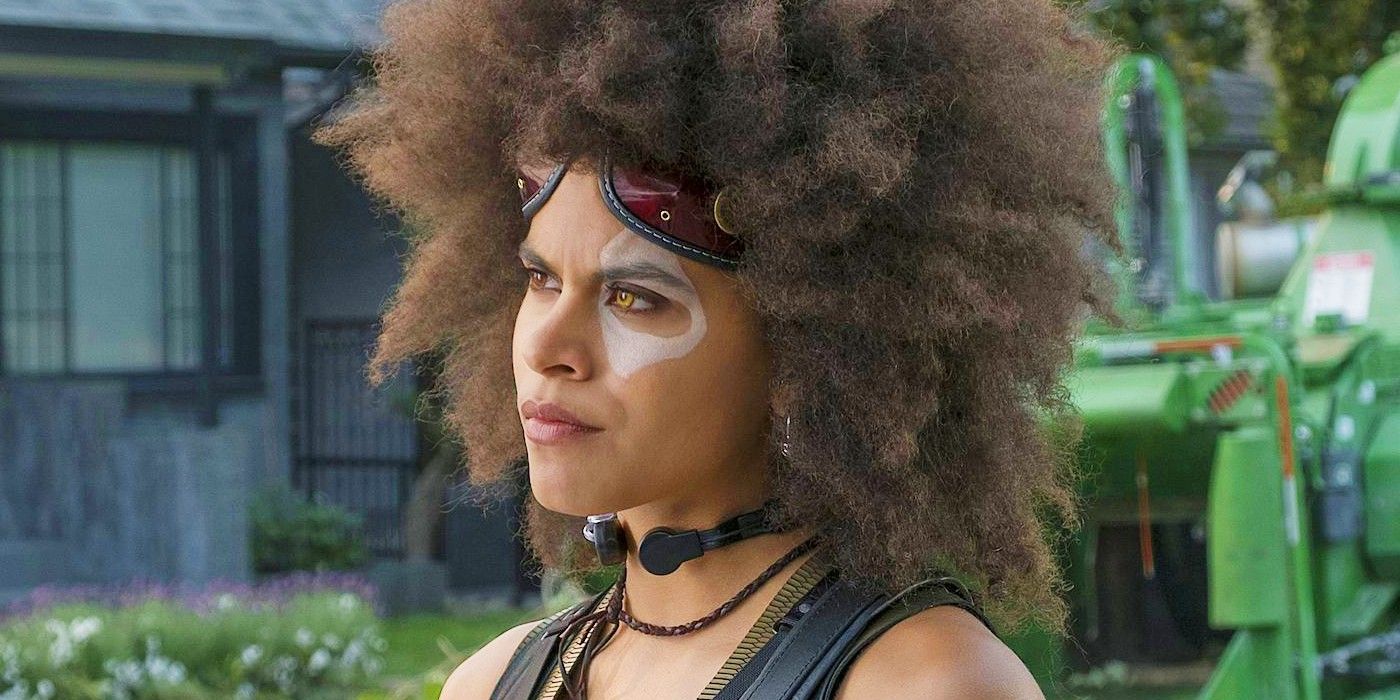 While fans wait for news regarding Deadpool 3 at Marvel Studios, a character seen in Deadpool 2 will be making their way into comics–and no, it's not Peter.
Next week, Marvel Comics will be celebrating the 30th Anniversary of X-Force, the X-Men-related team that first appeared in New Mutants #100 in 1991. Deadpool, the Merc with a Mouth, celebrated his 30th Anniversary this year as well, being that he appeared only two issue prior to X-Force. While the upcoming celebratory one-shot X-Force: Killshot Anniversary Special #1 will feature various versions of Deadpool, it will also feature a few versions of Domino, including Zazie Beetz's portrayal from the Deadpool sequel.
RELATED: Marvel's Worst Omega-Level X-Man Has a New Job (and It's So Wrong, It's Perfect)
The last page page drawn by Deadpool and X-Force creator Rob Liefeld (who co-created both the character and team with writer Fabian Nicieza) shows Domino how Beetz appears in the film–the first featured live-action portrayal of the character. In Deadpool 2, Domino is one of the only members of X-Force to survive its very first mission, with her and Deadpool (Ryan Reynolds) working together to protect a young mutant, Russell (Julian Dennison), from the time-traveling mutant Cable (Josh Brolin). Cable would later join Deadpool and Domino to take on Juggernaut and give Russell a small chance at avoiding his villainous fate seen in the future.
While Beetz has shown interest in returning to the role in a future Marvel film, this is the closest thing we have seen with regards to the live-action character's return. Beetz's Domino is not the only cinematic character making her way into Marvel Comics soon though. While she is not included in a feature film (unless you count the Captain America movies), Captain Carter from Disney+'s What If…? will make her comic book debut in writer Jason Aaron and artist Aaron Kuder's Avengers Forever on Dec. 22.
RELATED: Deadpool Just Got Serious Payback from a Fan-Favorite X-Force Hero
In the preview, Cable has assembled multiple versions of X-Force members and Marvel Comics characters, including other variants of himself, Major X, Shatterstar, Domino and Deadpool, with outliers like The Thing, Warpath and Venompool also included in the roster, though they have no variants shown. Together, they will work together to face an evil clone of Cable, Stryfe. The preview and solicitation for the issue can be found below.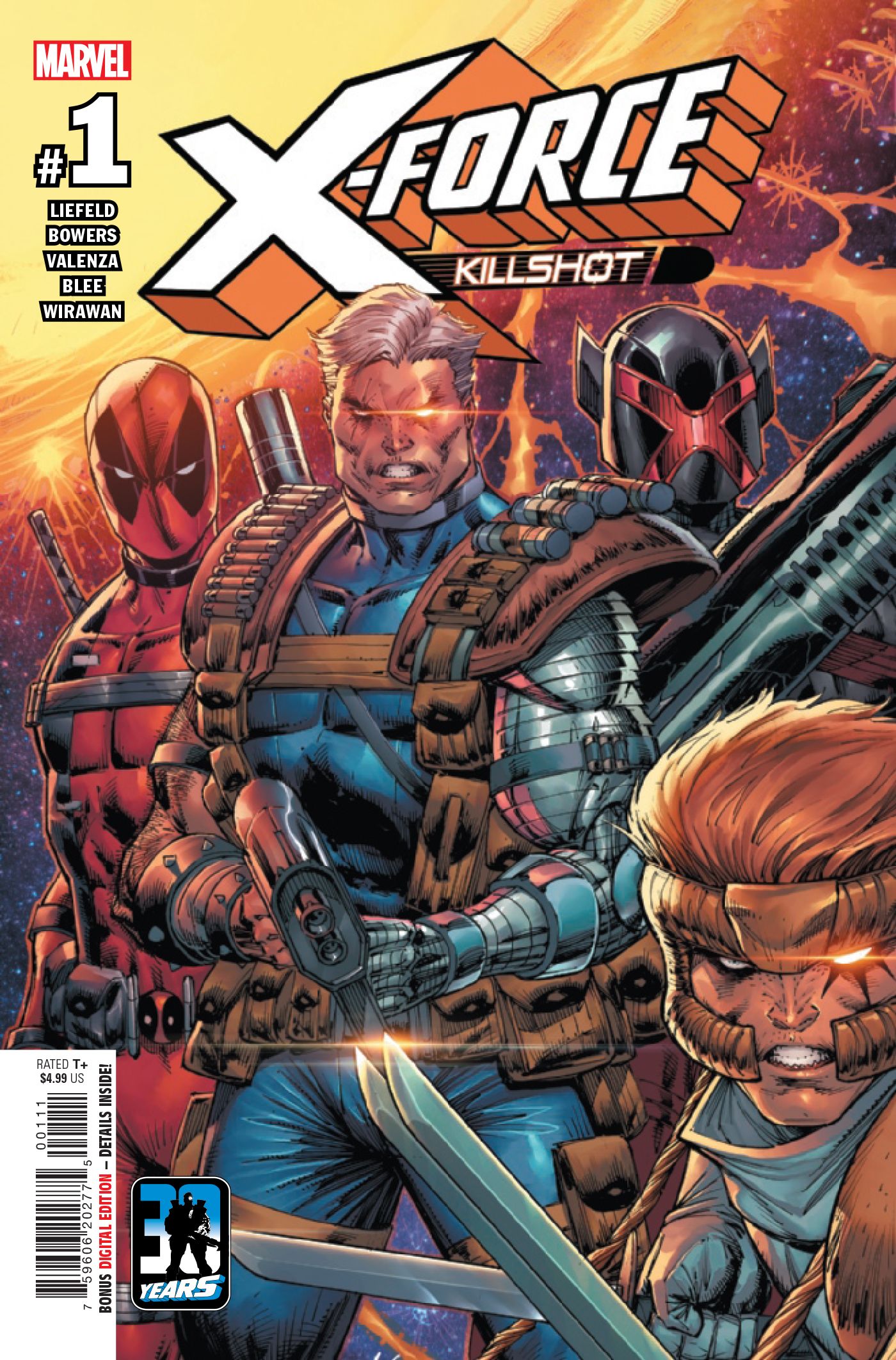 Rob Liefeld and Chad Bowers (W) • Rob Liefeld (A/C)
CONNECTING VARIANT COVER A BY ROB LIEFELD
CONNECTING VARIANT COVER B BY ROB LIEFELD
CONNECTING VARIANT COVER C BY ROB LIEFELD
CONNECTING VARIANT COVER D BY ROB LIEFELD
CONNECTING VARIANT COVER E BY ROB LIEFELD
CONNECTING VARIANT COVER F BY ROB LIEFELD
VARIANT COVER BY J. SCOTT CAMPBELL
VARIANT COVER BY Leinil FRANCIS YU
VARIANT COVER BY RON LIM • VARIANT COVER BY ROB LIEFELD
HIDDEN GEM VARIANT COVER BY ROB LIEFELD
Celebrating the 30th anniversary of the iconic team, creator Rob Liefeld returns to the characters he introduced three decades ago to tell a brand-new adventure featuring these hard-hitting heroes! In this special issue, the man called Cable assembles the combined might of five different X-Force squadrons, each gathered across various points in time for one final mission: to defeat Stryfe once and for all – AT ALL COSTS! Sacrifices, betrayals and revelations await as X-Force attempts their most daring assault ever!
40 PGS./ONE-SHOT/Rated T+ …$4.99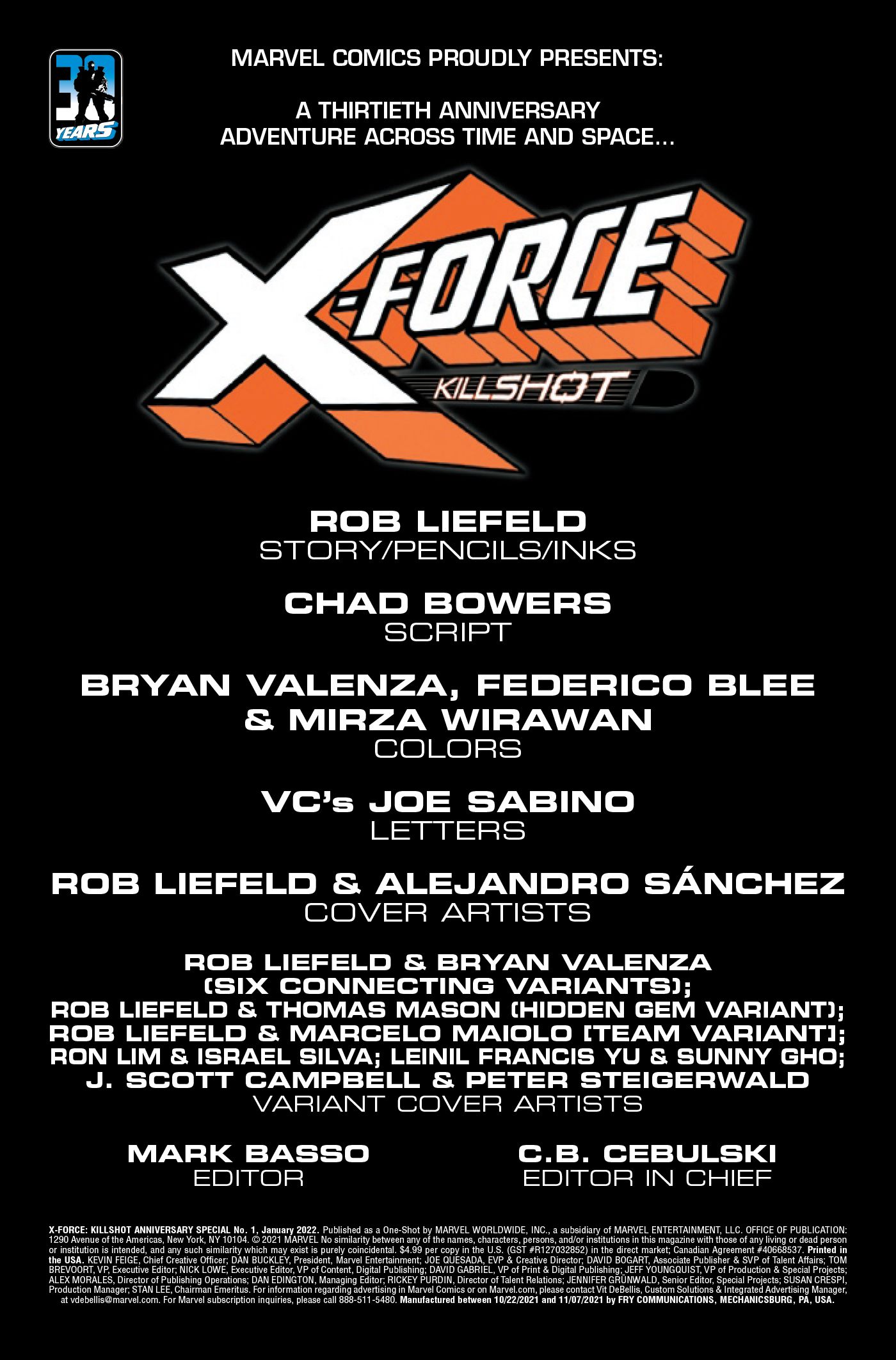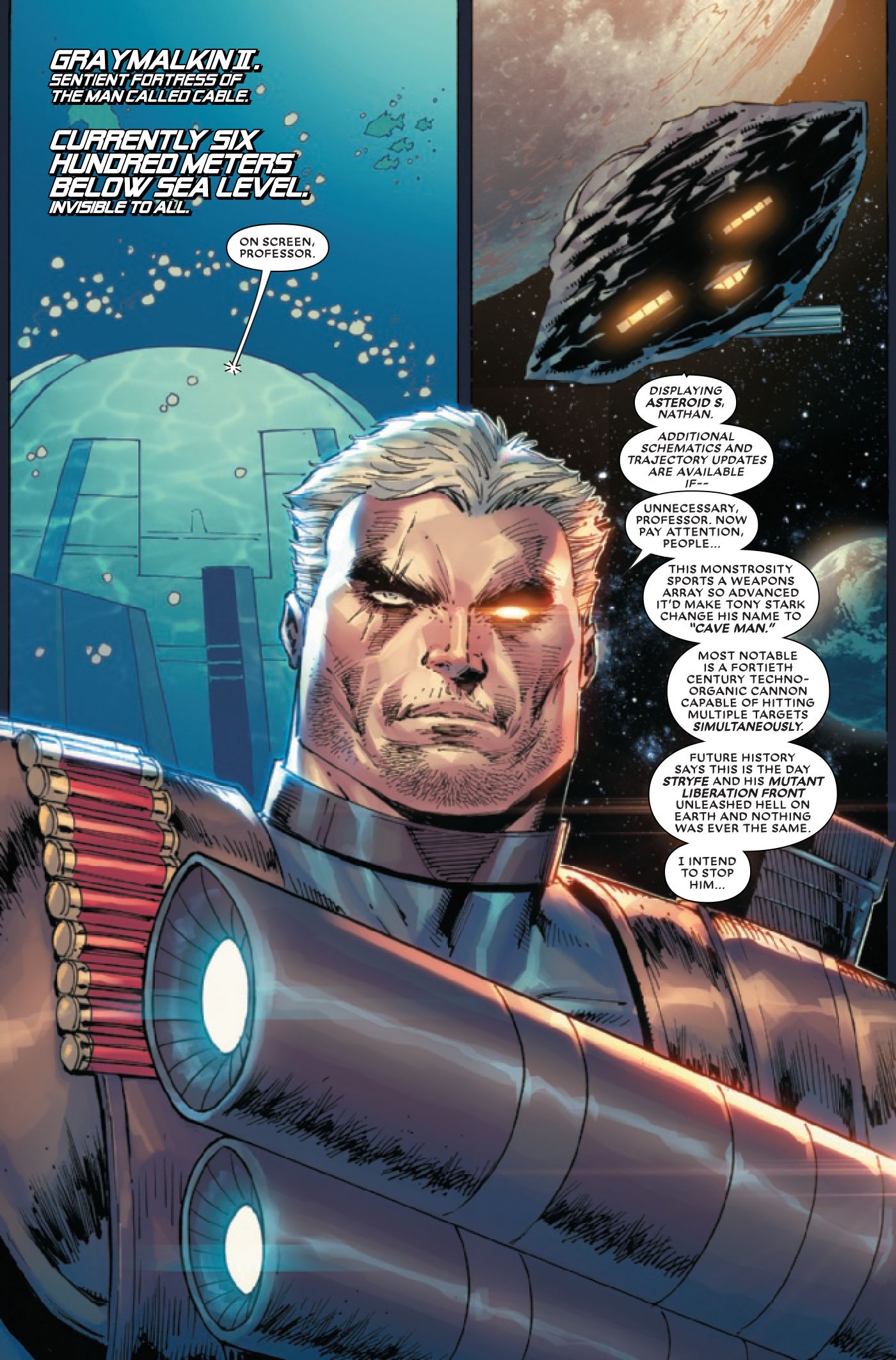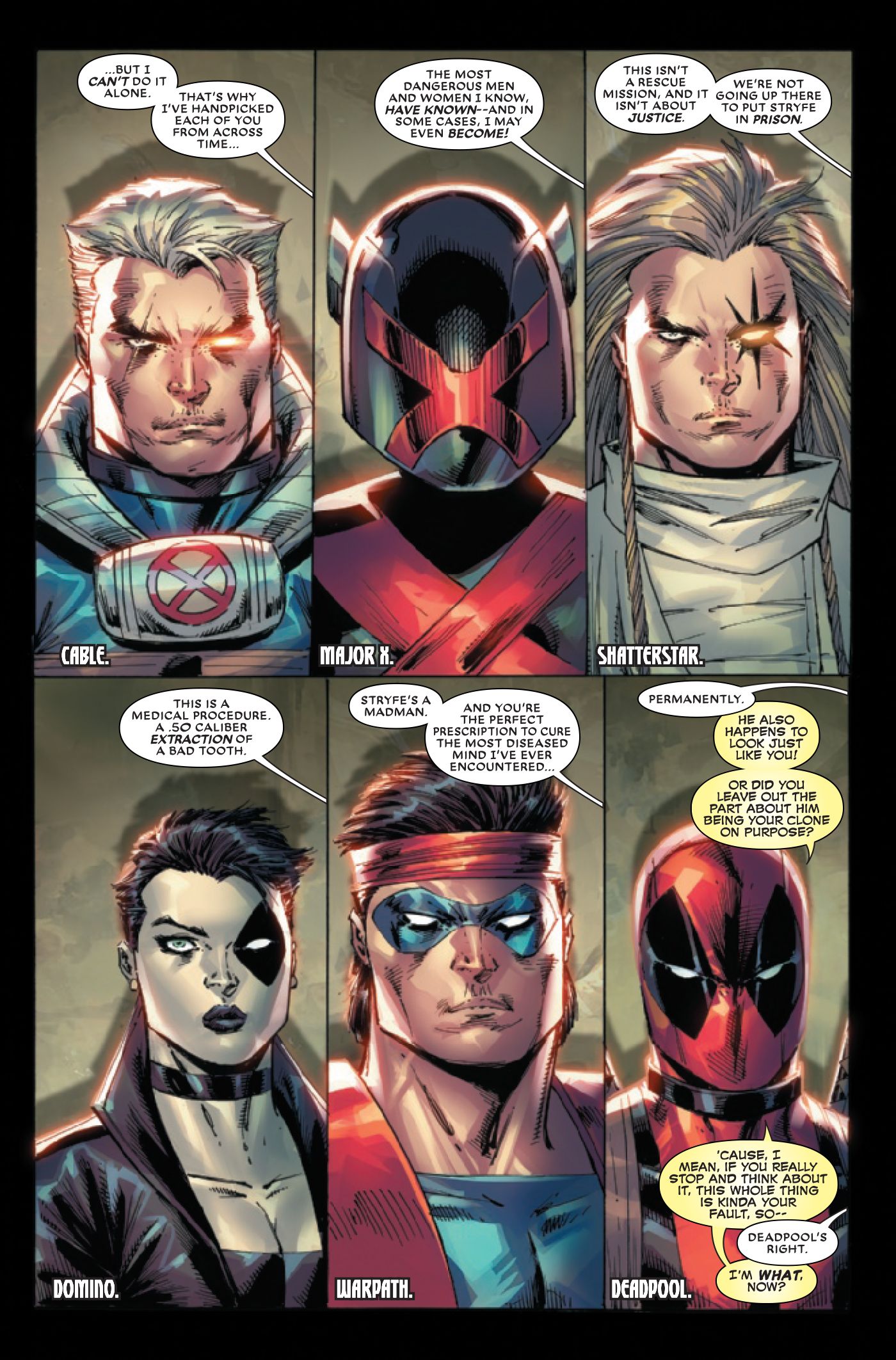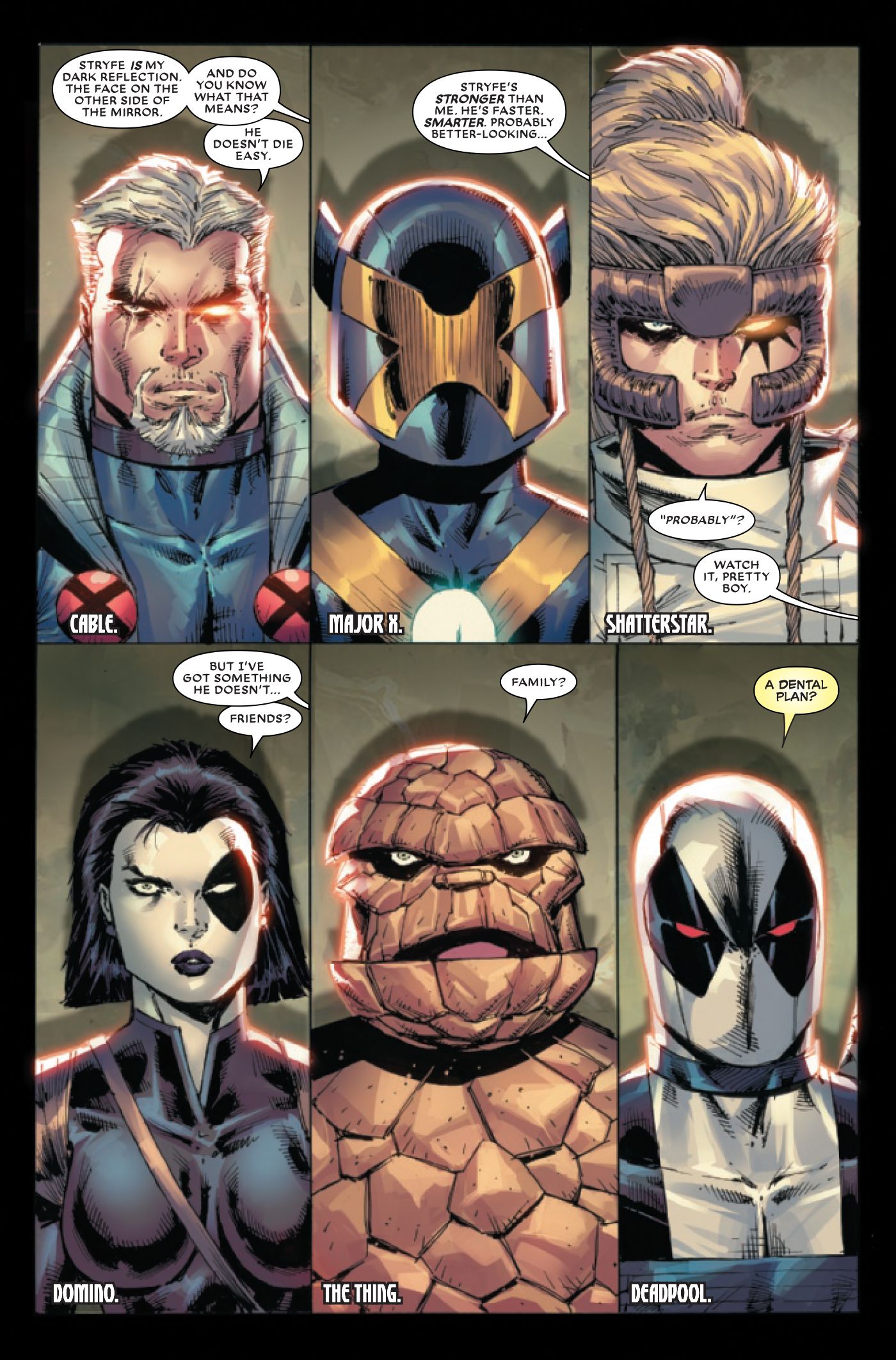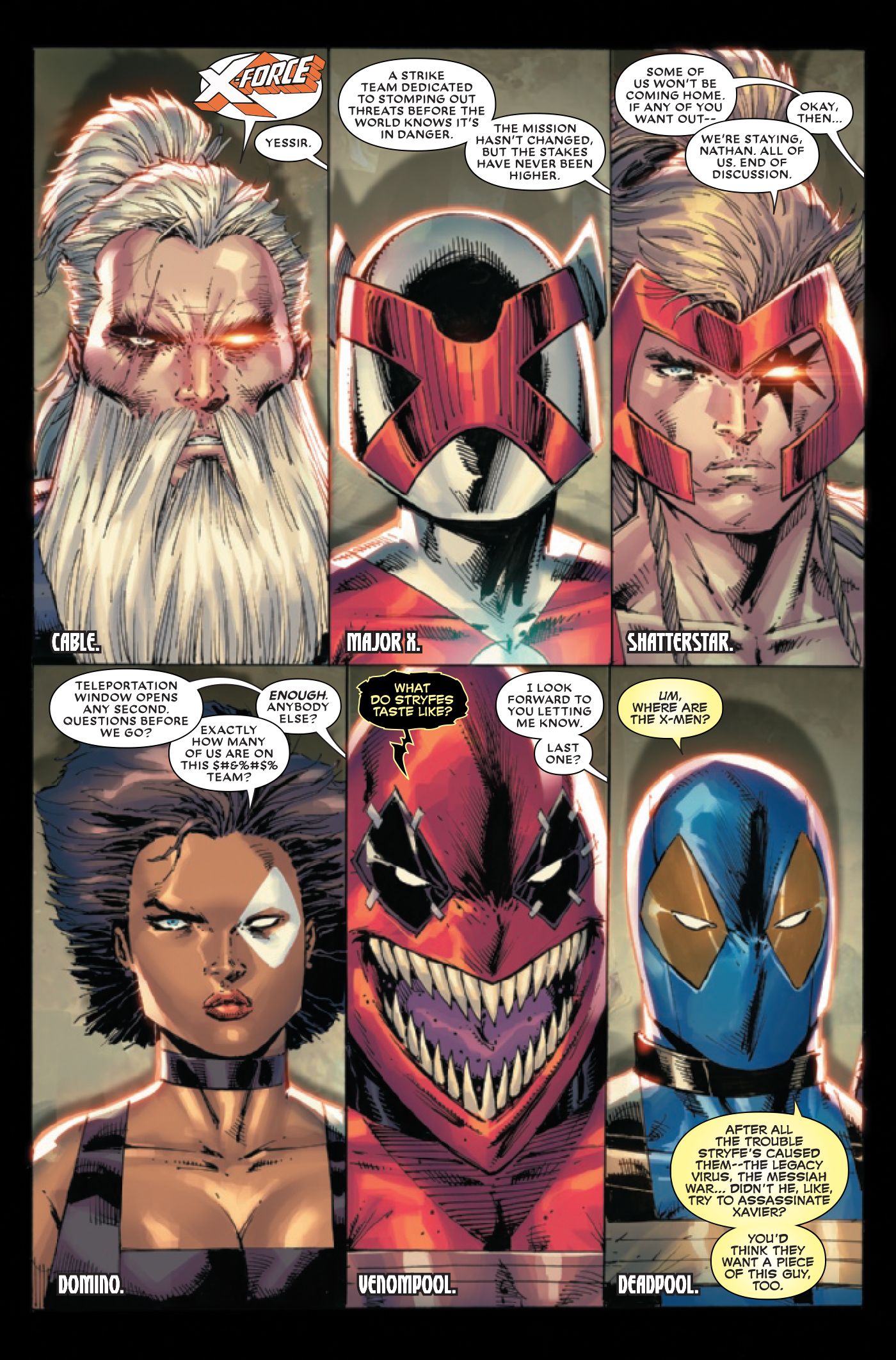 X-Force: Killshot Anniversary Special #1 is written by Rob Liefeld and Chad Bowers. Liefeld is also responsible for pencils, inks and cover art, with colors by Bryan Valenza, Federico Blee and Mirza Wirawan, letters by VC's Joe Sabino and cover art also by Alejandro Sánchez. The issue will feature several variant covers from artists including Liefeld, Valenza, Thomas Mason, Marcelo Maiolo, Ron Lim, Israel Silva, Leinil Franis Yu, Sunny Gho, J. Scott Campbell and Peter Steigerwald. Mark Basso and C.B. Cebulski served as Editor and Editor in Chief, respectively. The issue goes on sale Nov. 24 from Marvel Comics.
KEEP READING: X-Force Proves Beast Is Willing to Do Horrifying Things to Keep His Secrets
Source: Marvel Comics
from Ultimate Comic Blog
https://ift.tt/3qU2UKV
via IFTTT