Rejected Dark Phoenix Concepts Reimagine the X-Man as a Very Different Villain
https://ift.tt/3yhmen1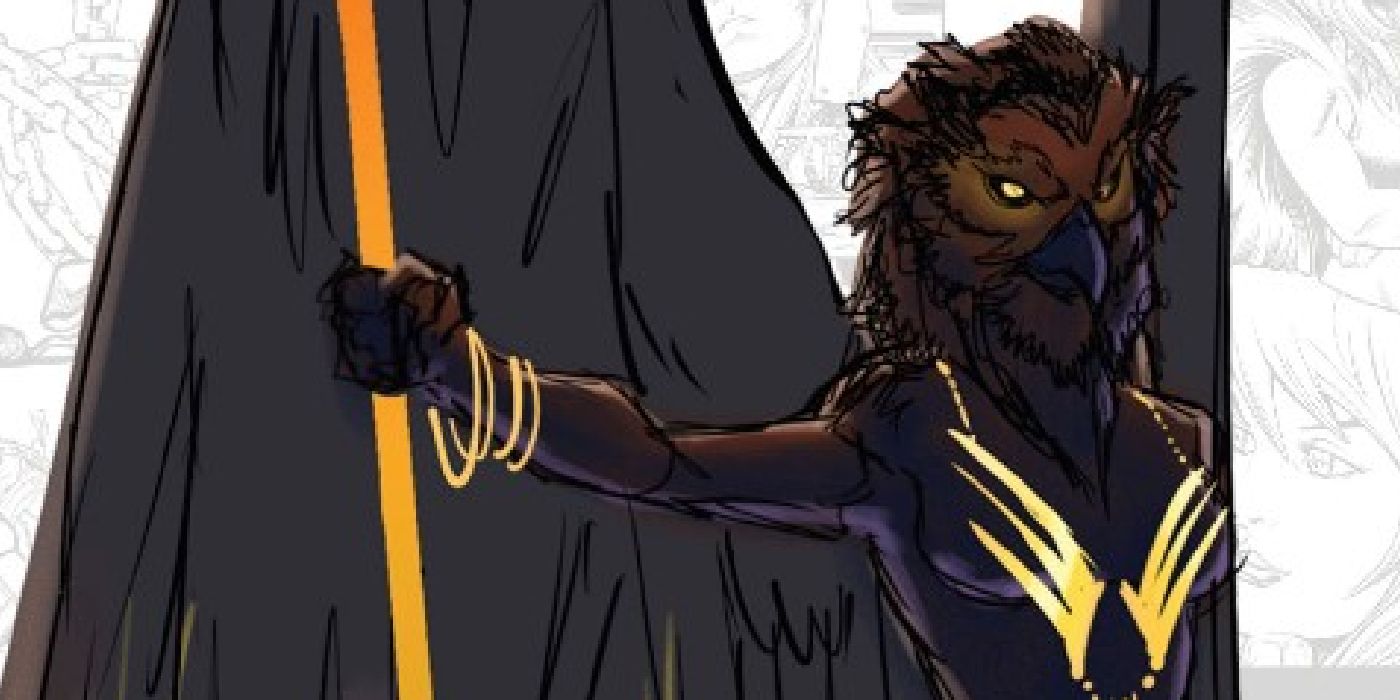 Unused concept art included in the free promotional giveaway Secrets of Avengers #50 offers a radically different glimpse at Dark Phoenix.
Designed by Aaron Kuder, this version of Dark Phoenix went through several different iterations, including a birdlike body with wings reminiscent of the Egyptian sun god Ra and one that blended these avian characteristics with the head of a human female. Eventually, the designs coalesced into a flaming form reminiscent of Jean Grey at the height of her Dark Phoenix powers, before finally settling on the hooded and masked figure who actually appears in The Avengers #50, the 750th legacy issue of the comic starring the Earth's Mightiest Heroes.
RELATED: An MCU Creation Is About to Make Her Debut in Marvel Comics' Official Continuity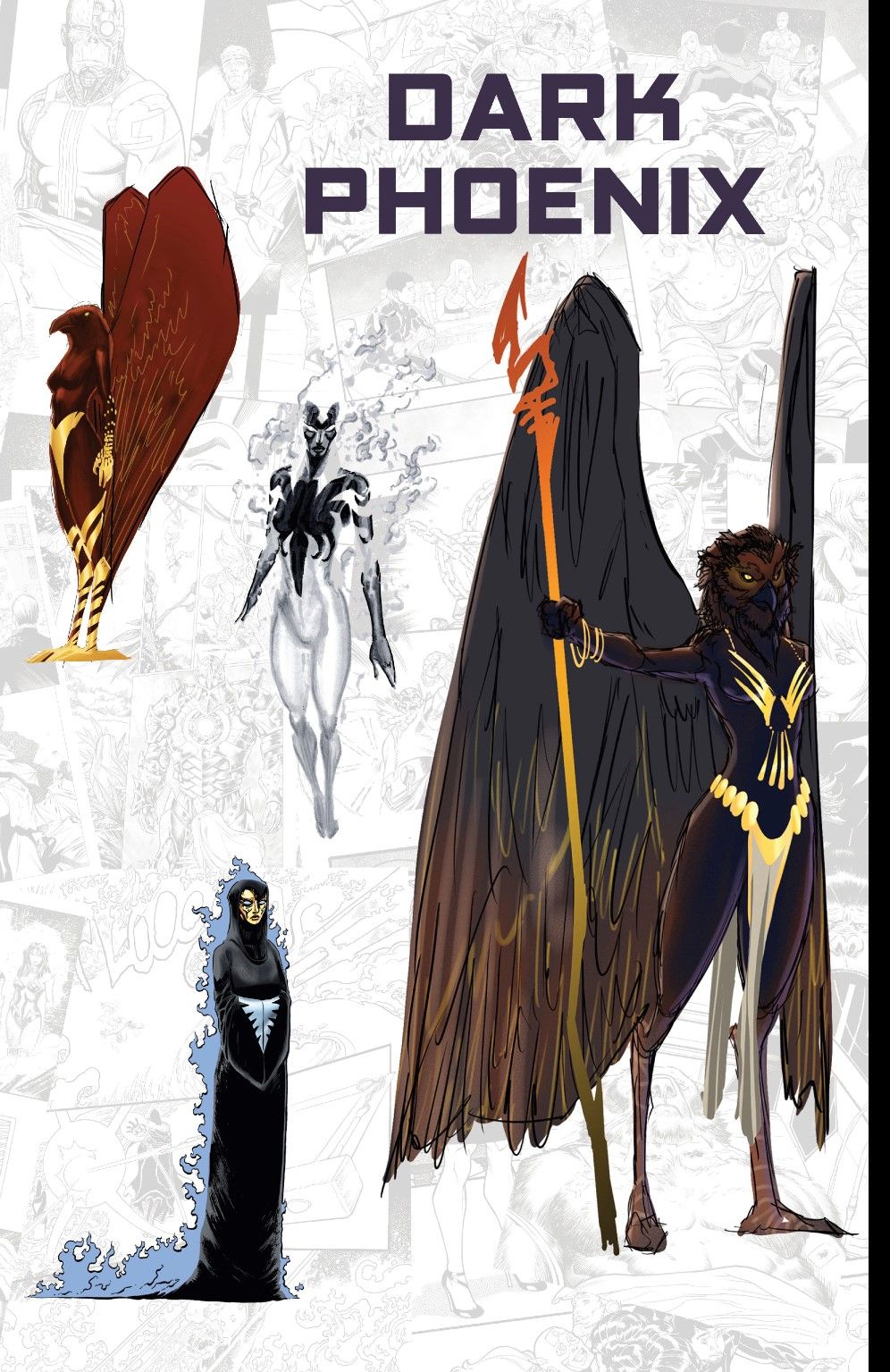 This masked iteration of Dark Phoenix serves on the Multiversal Masters of Evil, a collective of ruthless villains from across time and space who correspond to some enemies of the mainstream Earth-616 universe, but with various twists. The group first appeared in Free Comic Book Day: Avengers/Hulk #1 before receiving their proper introduction in The Avengers #50. They are led by Doom Supreme, a version of Victor von Doom who has ascended to the rank of Sorcerer Supreme. Aside from Dark Phoenix and Hound, her pet berserker who appears to be a Wolverine from an alternate universe, the Multiversal Masters of Evil is composed of a young Thanos, a Killmonger who has conquered both Wakanda and Asgard, a mashup of the Green Goblin and Ghost Rider named the Ghost Goblin, and the Black Skull, a mix between Venom and Red Skull.
"I love twisting characters in new ways…and these folks are definitely twisted!" Kuber said of the Multiversal Masters of Evil in a blurb included within Secrets of Avengers #50.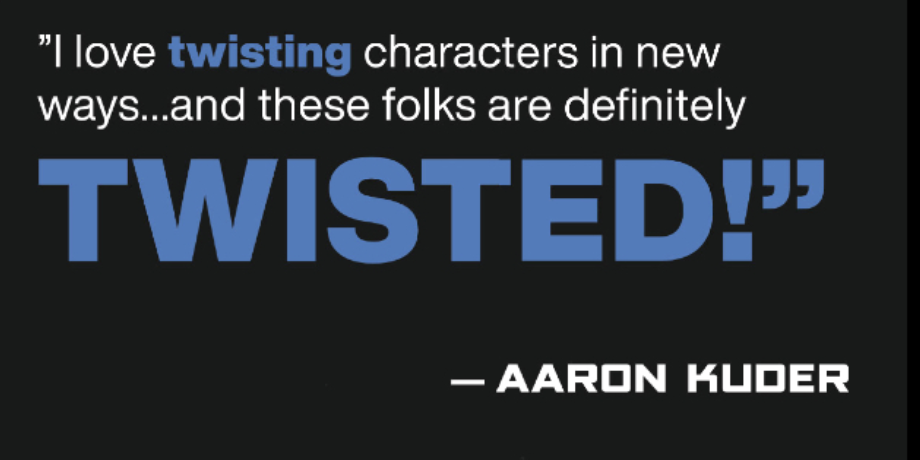 RELATED: Avengers Forever: Russell Dauterman Cover Celebrates Nearly Every Black Widow, Ever
Going up against these evil planar travelers is a team of heroes from a wide variety of worlds — the Avengers of the Multiverse. This team will debut in the upcoming Avengers Forever series, which is written by Jason Aaron and illustrated by Aaron Kuder and goes on sale in December. Kuder described the series as an explosive "slam-bang supernova of a megabomb that sends shockwaves across all of reality, to Earth after Earth that's been defaced by the new Multiversal Masters of Evil, to the ruins of Asgard at the end of time, to an Avengers Tower that sits atop a bedrock of fallen gods at Infinity's End."
Kuder concluded, "Along the way, we meet some new versions of Avengers we know, as well as witness the return of some dear old friends, in a series that will swing for the fences with each and every issue, as the Mightiest Heroes of all the Earths in the heavens look to assemble as never before."
KEEP READING: Marvel's Next Major Avengers Epic Teases a Very, VERY Different Thor
Source: Marvel
from Ultimate Comic Blog
https://ift.tt/3rYoaiY
via IFTTT