Power Rangers Finally Gives the Phantom Ranger an Origin Story
https://ift.tt/3dEpDmf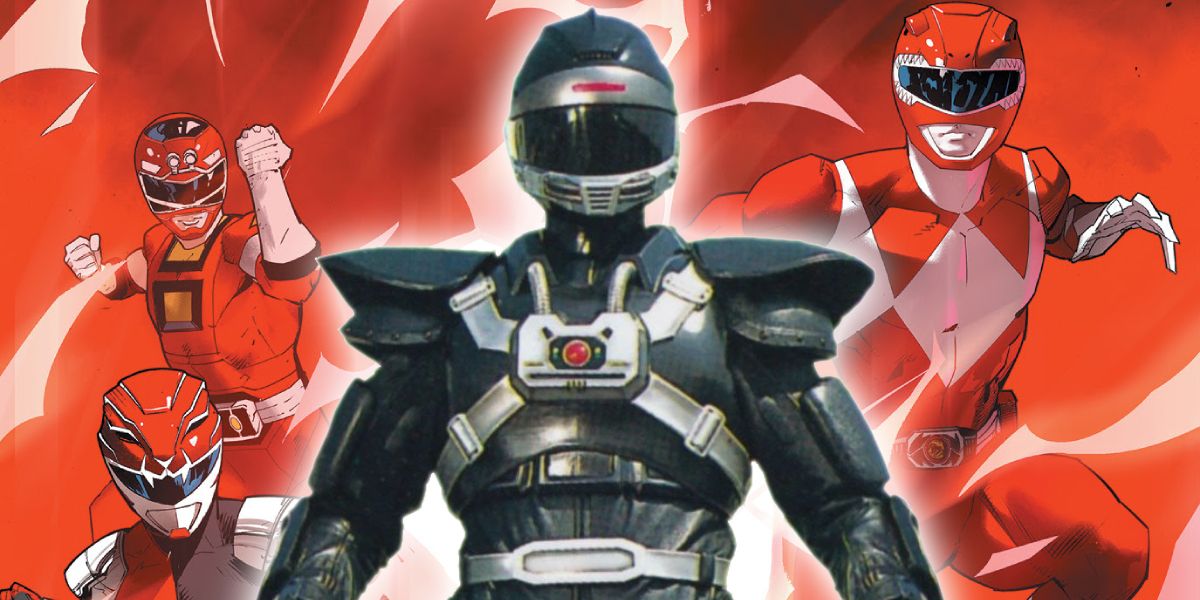 BOOM! Studios has released an official preview for the debut issue of Power Rangers Universe, which promises to reveal the "secret origins" of a classic Power Rangers character: the Phantom Ranger.
Set to hit comic shops on Wednesday, Dec. 29, Power Rangers Universe #1 comes from writer Nicole Andelfinger, artist Simone Ragazzoni, colorist Mattia Iacono and letterer Ed Dukeshire. BOOM! promises that the issue will "delve into the deepest origins of the Power Rangers, exploring the hidden secrets of the universe like never before!"
RELATED: Power Rangers Franchise Launching a Brand New Universe With Netflix
Per the issue's official synopsis, "What is the true origin of the Phantom Ranger? And what is his connection to the Morphin Grid? From the moment he first appeared 24 years ago, fans have wondered about the origins of the powerful and mysterious Phantom Ranger and how they tie to the greater Power Rangers Universe. These are questions which have never been answered — until now — in the game-changing series event that no Power Rangers fan can afford to miss!"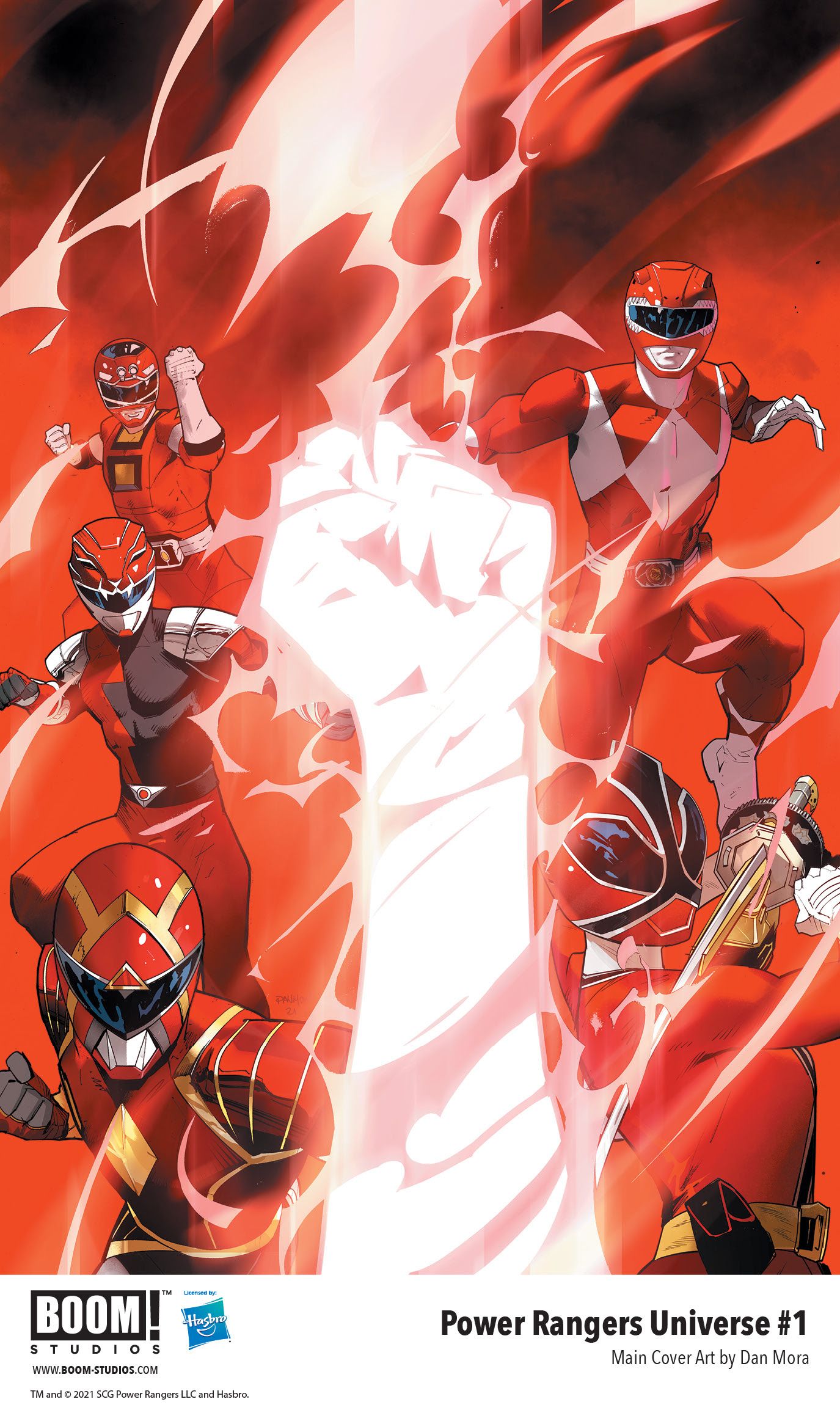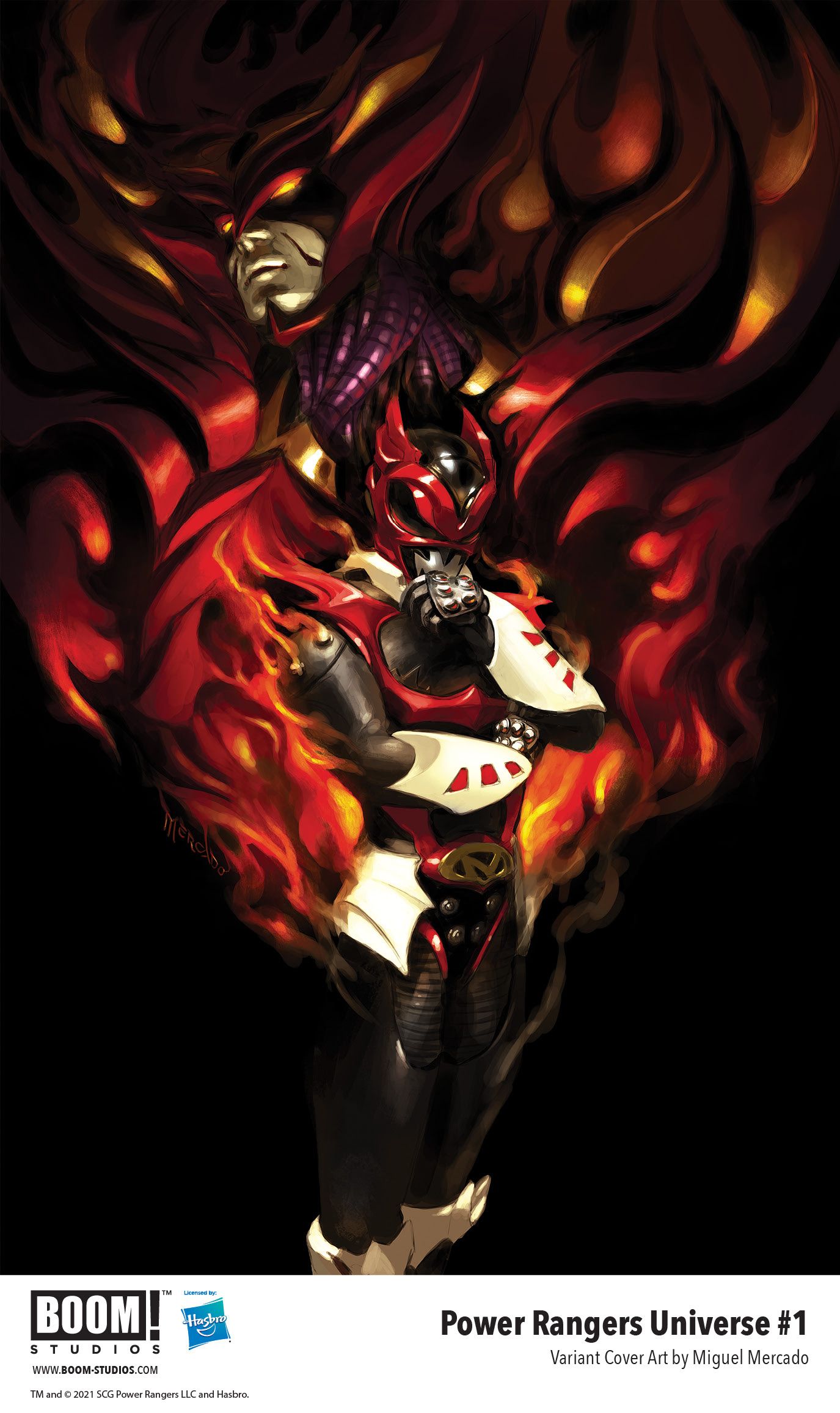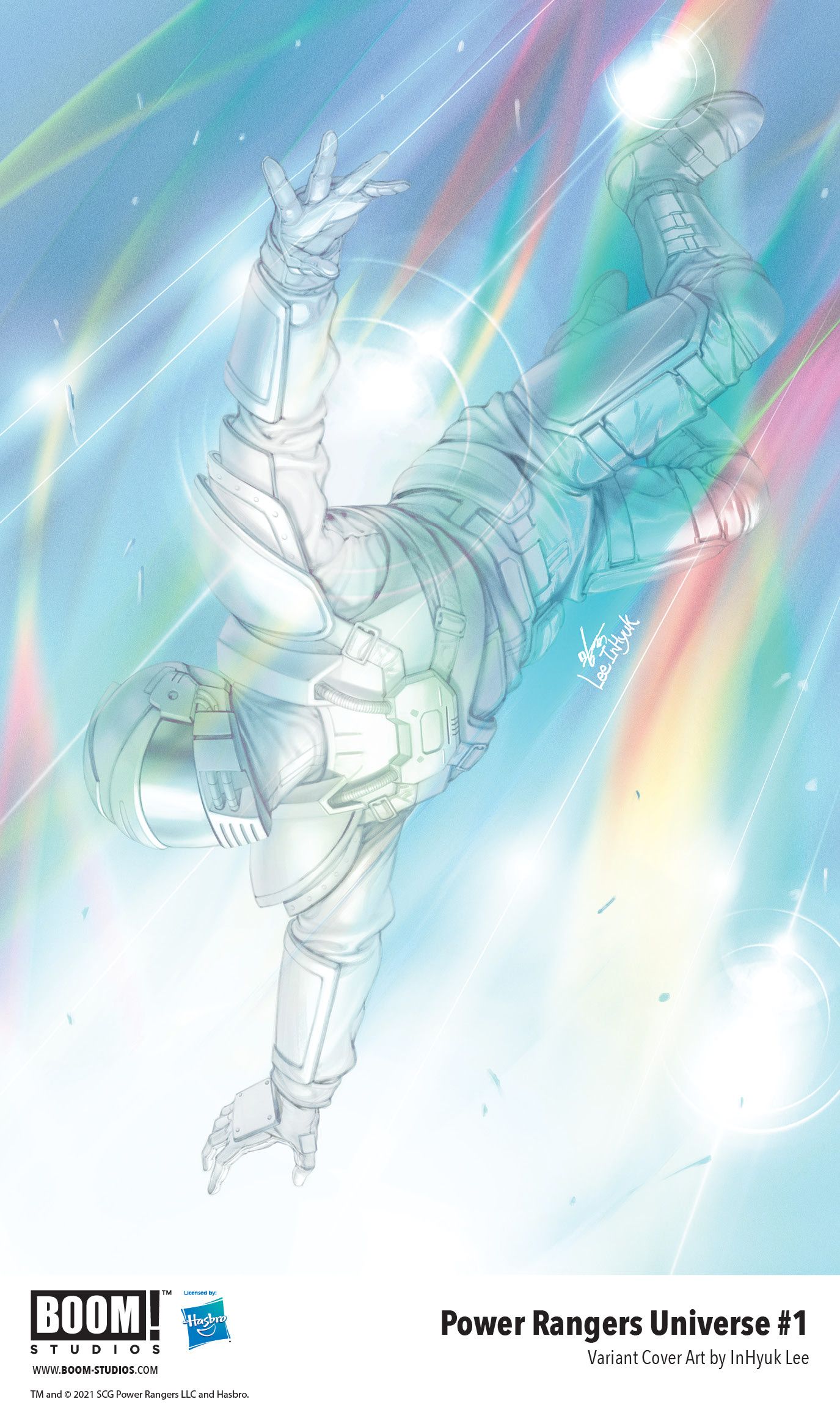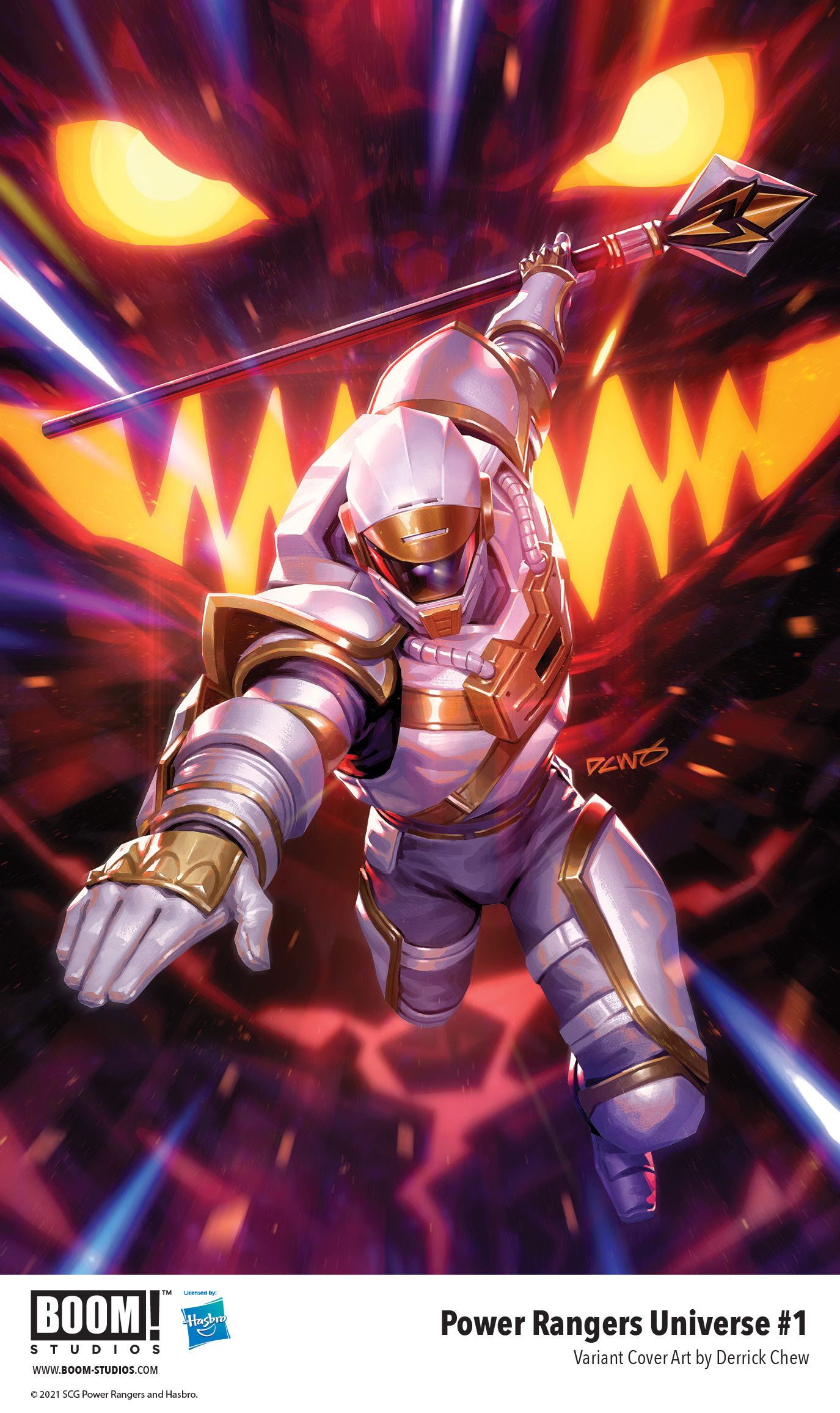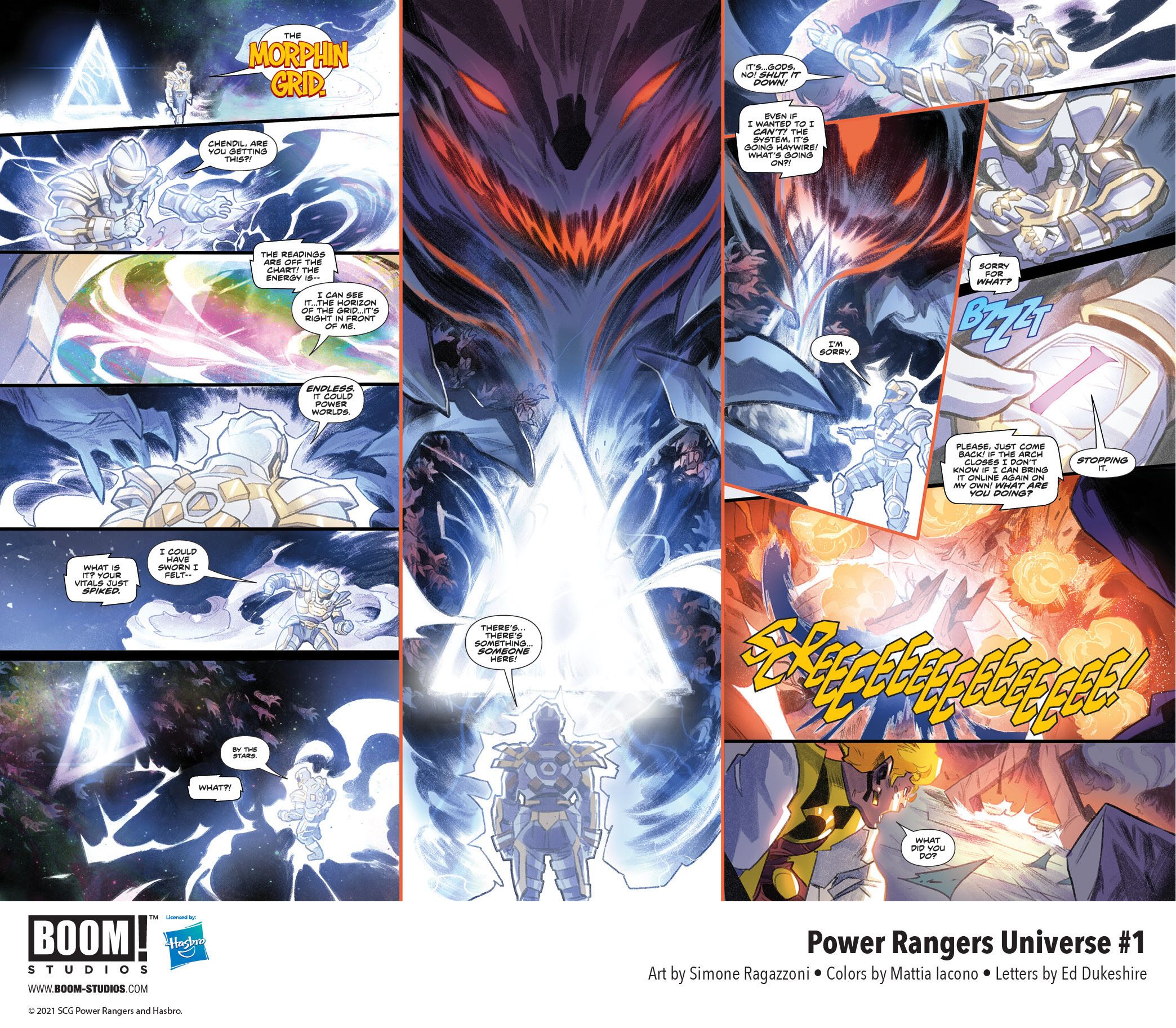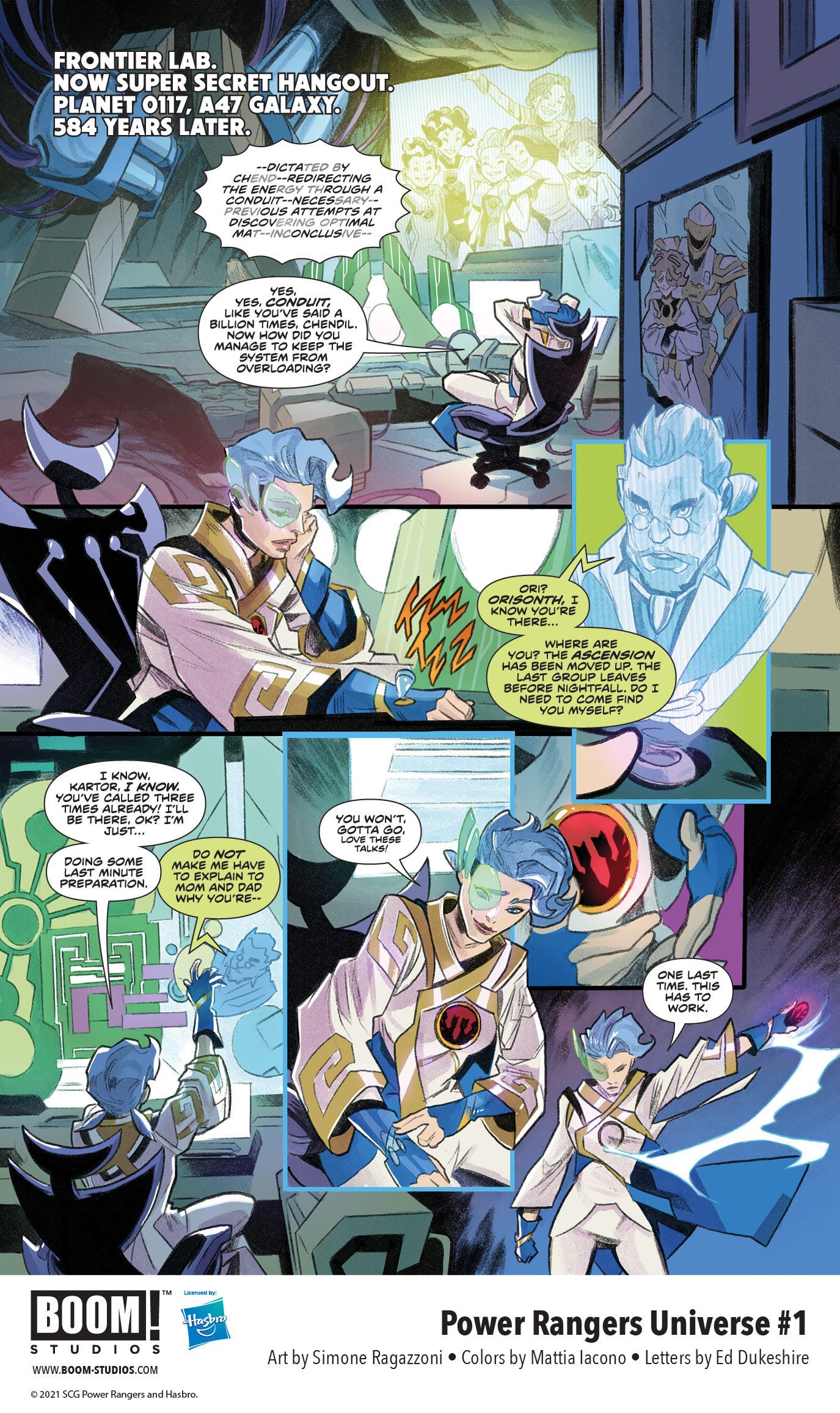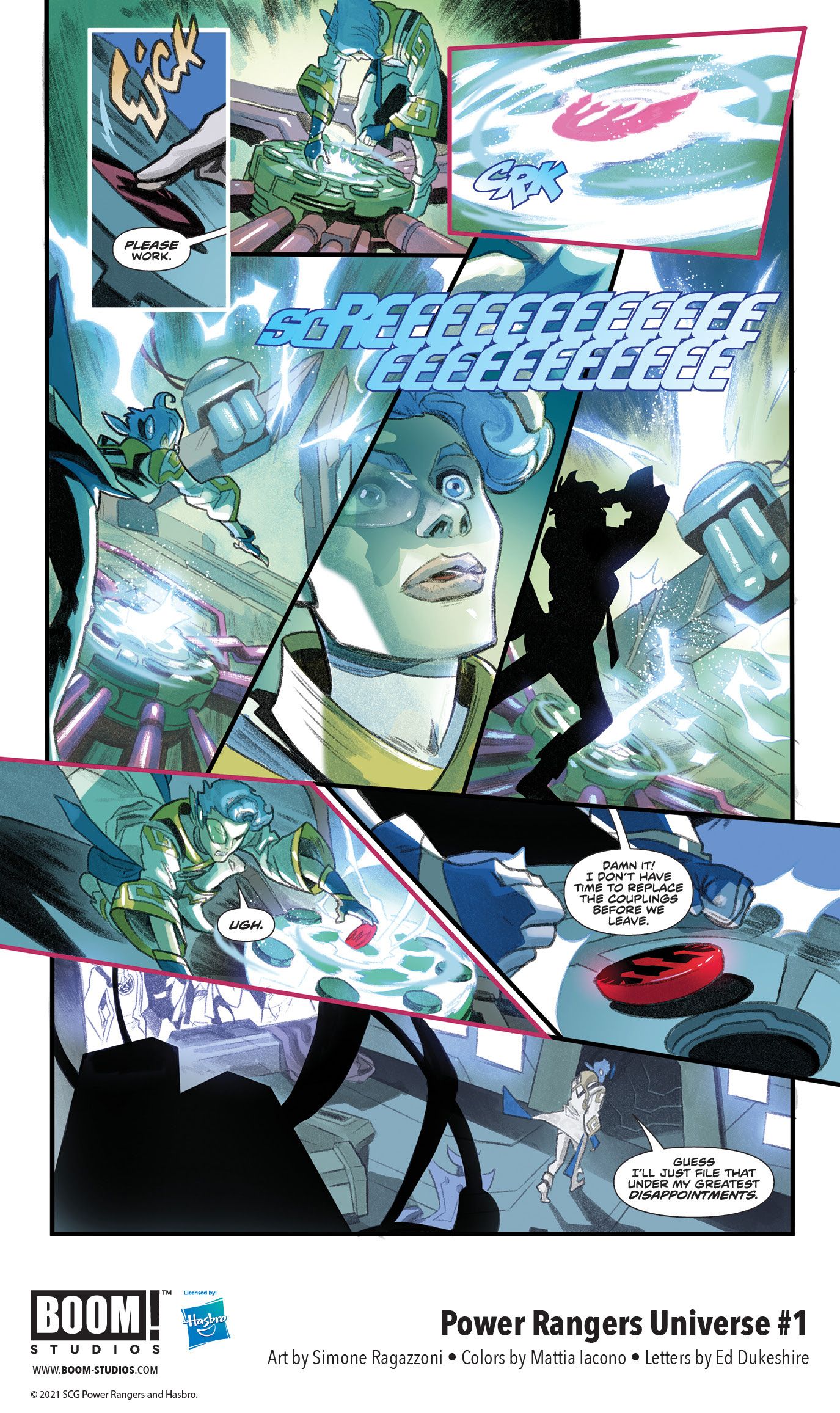 Hailing from the planet Eltar, the Phantom Ranger debuted in the television series Power Rangers Turbo, having burst onto the scene to help the Rangers battle Divatox. The character made his first appearance in the episode "The Phantom Phenomenon," which originally aired on Sept. 17, 1997.
RELATED: Power Rangers Star Discusses Being the Franchise's First LGBTQ+ Ranger
The Phantom Ranger subsequently appeared in six additional episodes of Turbo before popping up again in three episodes of Power Rangers In Space in 1998. He later appeared in the 2018 short film Power Rangers: Legacy Wars – Street Fighter Showdown, a crossover between Power Rangers and the Street Fighter franchise.
It was also in 2018 that the character was introduced to BOOM!'s line of Power Rangers comics, making his first printed appearance in Mighty Morphin Power Rangers #29. He subsequently appeared in Mighty Morphin Power Rangers #30 and Mighty Morphin Power Rangers: Shattered Grid Finale #1. Earlier this year, the Phantom Ranger took center stage in BOOM!'s Power Rangers Unlimited: Edge of Darkness. While Edge of Darkness offered a look at the Phantom Ranger's past, the character's true origins have remained a mystery since his introduction back in '97.
RELATED: Power Rangers Dino Fury Becomes a Netflix-Exclusive Show with Season 2
Written by Nicole Andelfinger and illustrated by Simone Ragazzoni with colors by Mattia Iacono and letters Ed Dukeshire, Power Rangers Universe #1 goes on sale Dec. 29 from BOOM! Studios.
Source: BOOM! Studios.
from Ultimate Comic Blog
https://ift.tt/3rTMzq3
via IFTTT