Old Man Logan Returns in Next Week's Marvel Comics Releases | CBR
https://ift.tt/3DEjQYj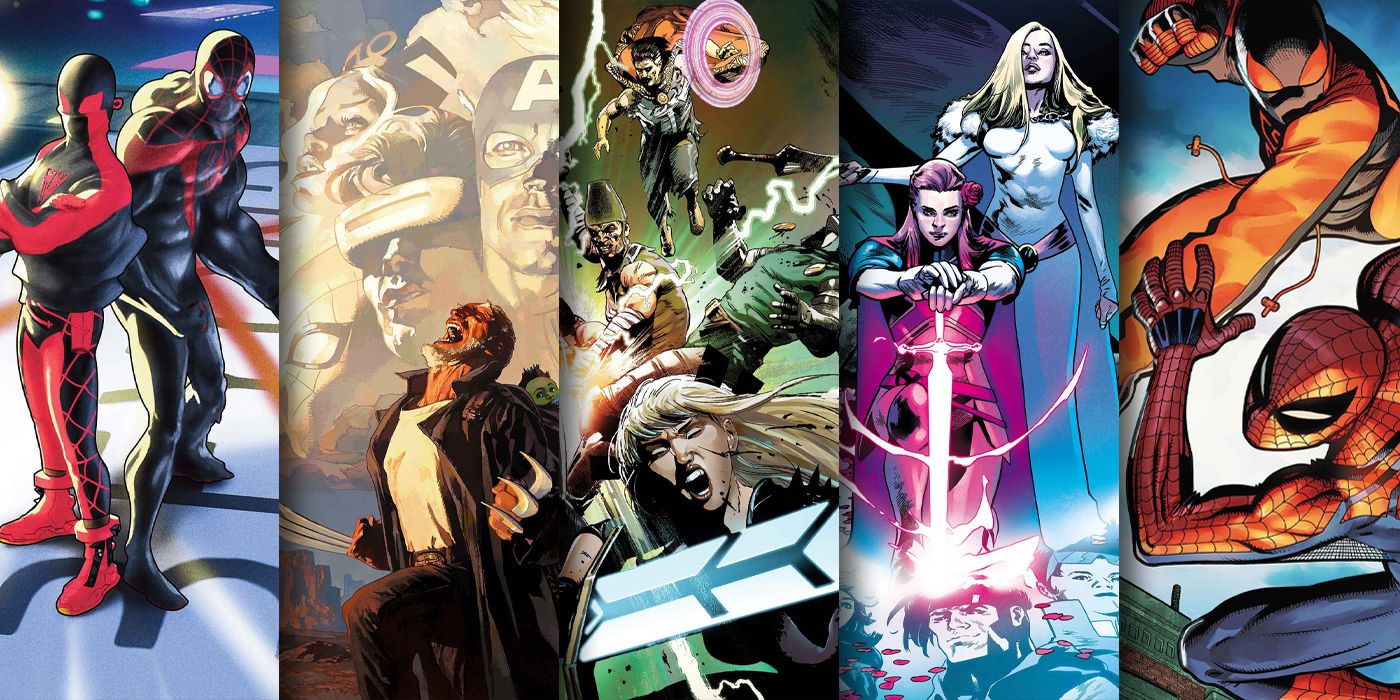 In the releases from Marvel Comics this upcoming week, readers can bear witness to the return of Old Man Logan.
Wastelanders: Wolverine #1, one of Marvel's new Wastelanders titles (set to feature Marvel favorites like Star-Lord, Hawkeye, Black Widow and Doctor Doom), returns readers to Wolverine's life on Earth-807128, a world where Marvel's villains crushed its heroes. Readers will remember this version of the famous mutant from the iconic Old Man Logan story, which served as the main inspiration behind actor Hugh Jackman's final film appearance as the clawed hero in 2017's Logan. Picking up after the events of the original story arc, the upcoming book will launch Logan into a new fight against the villain Downfall. However, that is not the only title dropping from Marvel next week.
RELATED: Marvel Plans to Kill Wolverine, She-Hulk Returns and World War M Kicks Off in January's Solicits
In Amazing Spider-Man, it is a challenge of the Spider-Men: Miles Morales vs Ben Reilly. The current "Beyond" arc has put Peter Parker into a coma, with Ben Reilly stepping into the role of Spider-Man, backed by the Beyond Corporation. In the beginning of the arc with The Amazing Spider-Man #75, Ben told Peter that he would have to share the mantle of Spider-Man, being that the trademark for the web slinger (filed by Otto Octavius during the events of The Superior Spider-Man) was now owned by Beyond. According to the solicitation for Issue #81, Ben will be tasked with sending a similar message to Miles, one that may end in some old-fashioned fisticuffs.
Also available this upcoming week are titles like Defenders, Hulk, Strange Academy and more. The full list of releases with their covers and solicitations can be found alphabetically below.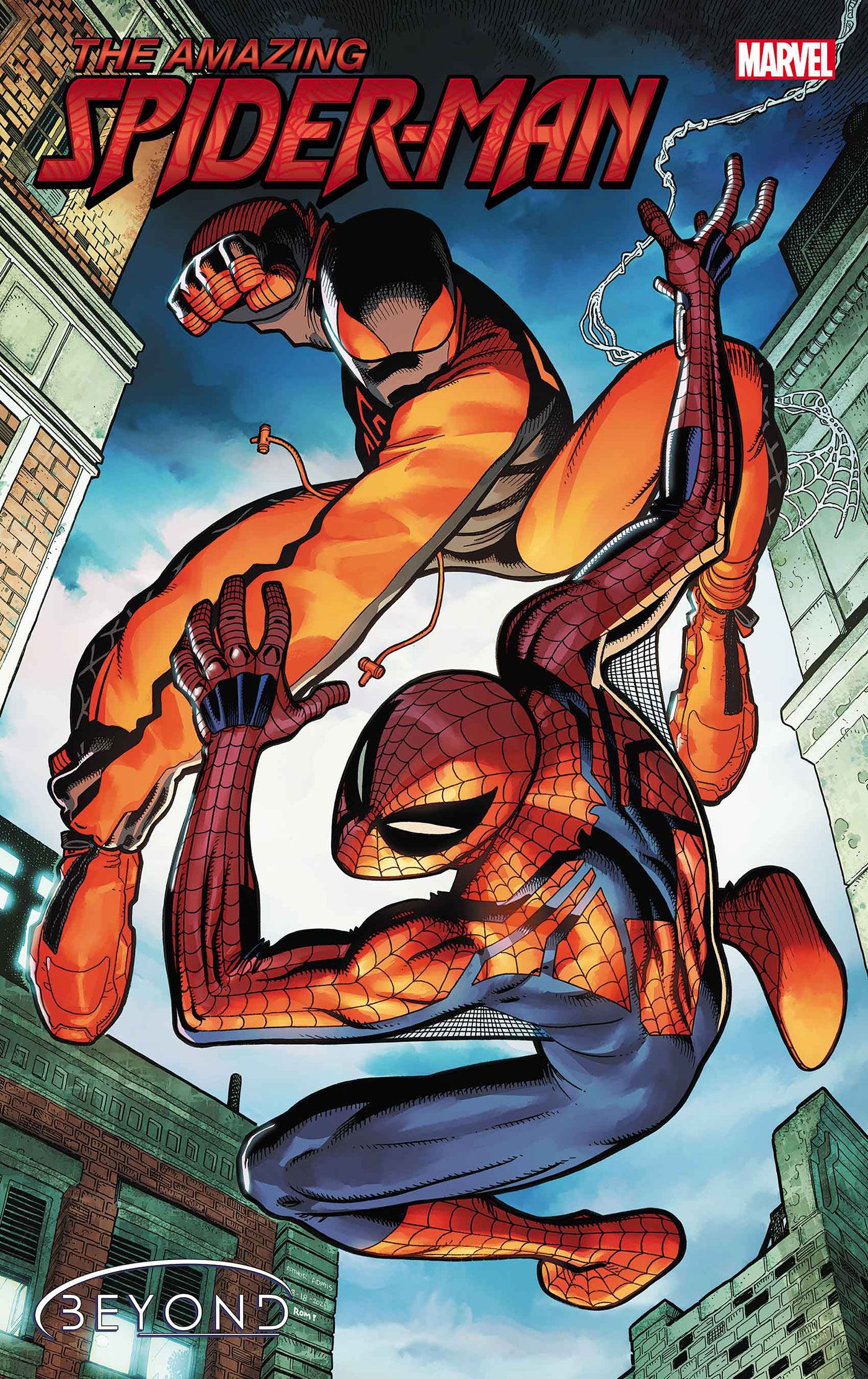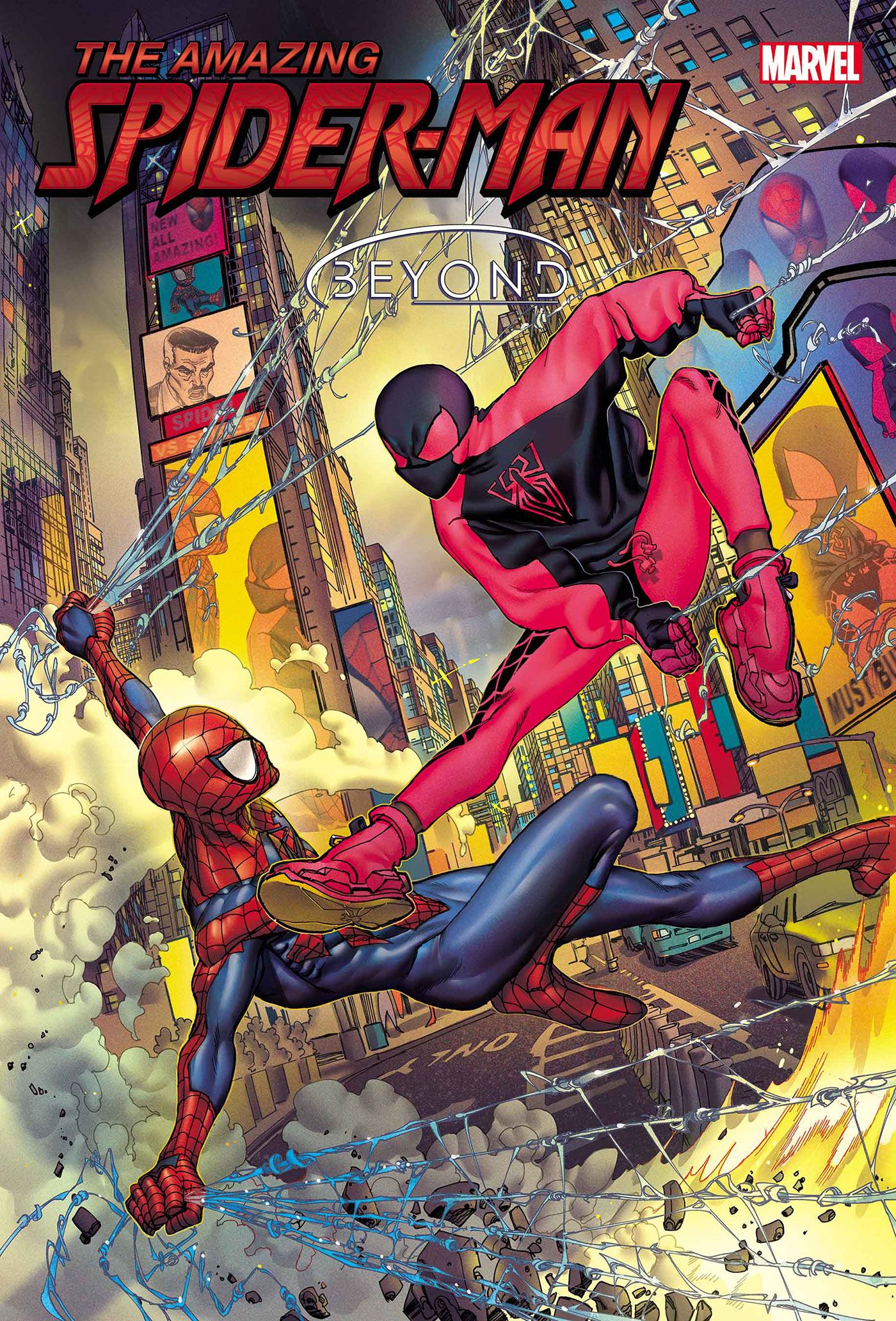 SALADIN AHMED (W) • CARLOS GÓMEZ (A) • Beyond Board: PATRICK GLEASON, CODY ZIGLAR, ZEB WELLS, KELLY THOMPSON & SALADIN AHMED • Cover by ARTHUR ADAMS
Variant Cover by ARIST DEYN • DEVIL'S REIGN VILLAINS VARIANT COVER BY TBA
It's new Spider-Man vs. newest Spider-Man!!!
The Beyond Corporation paid a lot of money for the Spider-Man trademark and does not take kindly to an unlicensed Spider-Man running around Brooklyn.
So it's up to Ben Reilly to take Miles Morales down.
32 PGS./Rated T+ …$3.99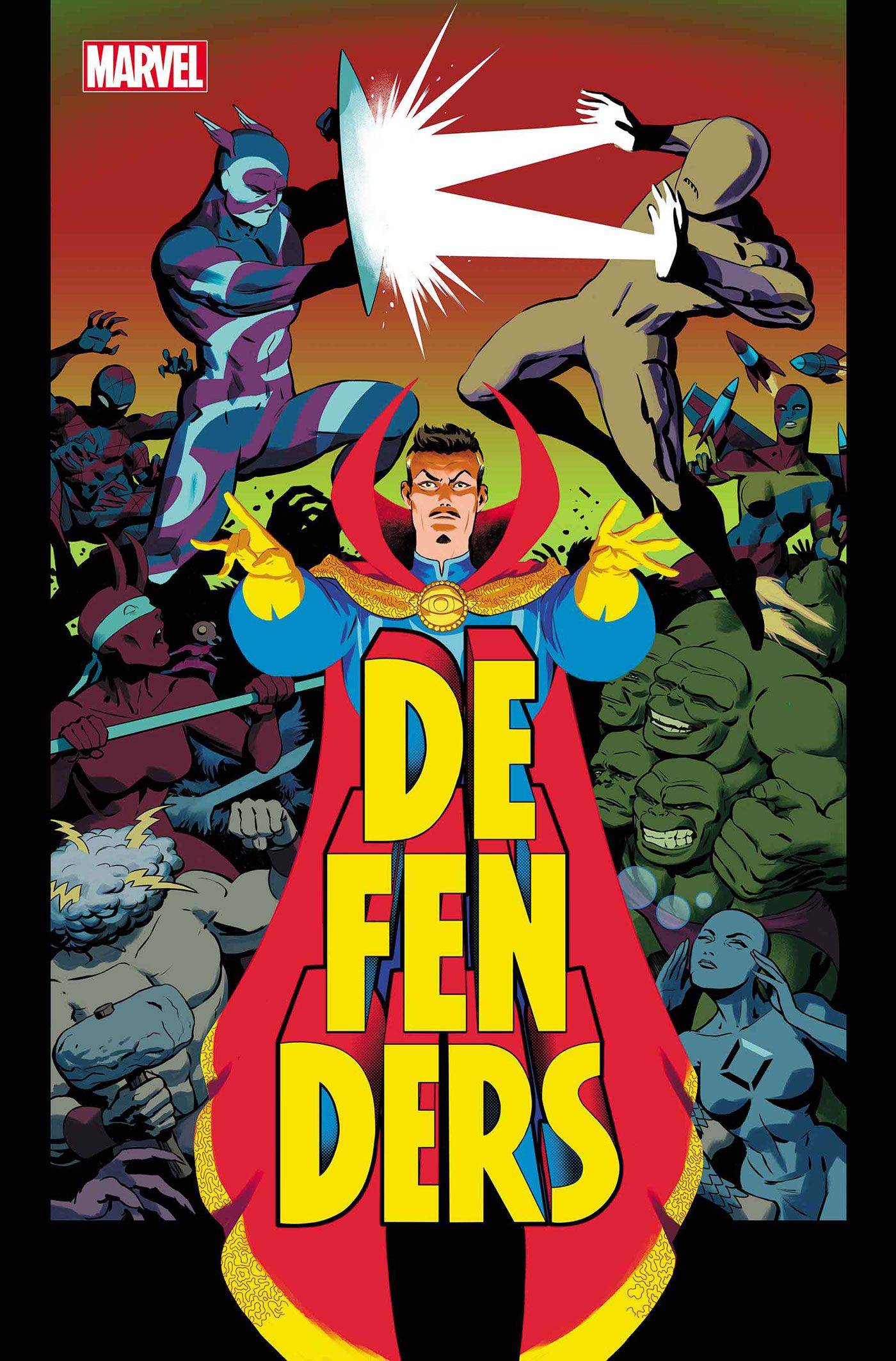 AL EWING (W) • JAVIER RODRÍGUEZ (A/C)
Variant cover by Ken Niimura
BEFORE THERE WERE GODS… THERE WERE MARVELS! Doctor Strange and his Defenders land in the Fourth Cosmos – the home of the Archetypes of Good and Evil, primal entities of pure myth destined to echo through every reality to come – as the desperate Dr. Zota attempts to harness their power to rewrite all existence in his own hand! Al Ewing and Javier Rodriguez explore the truest origins of the Marvel Multiverse in a cosmos-colliding epic you'll have to experience to believe!
32 PGS./Rated T+ …$3.99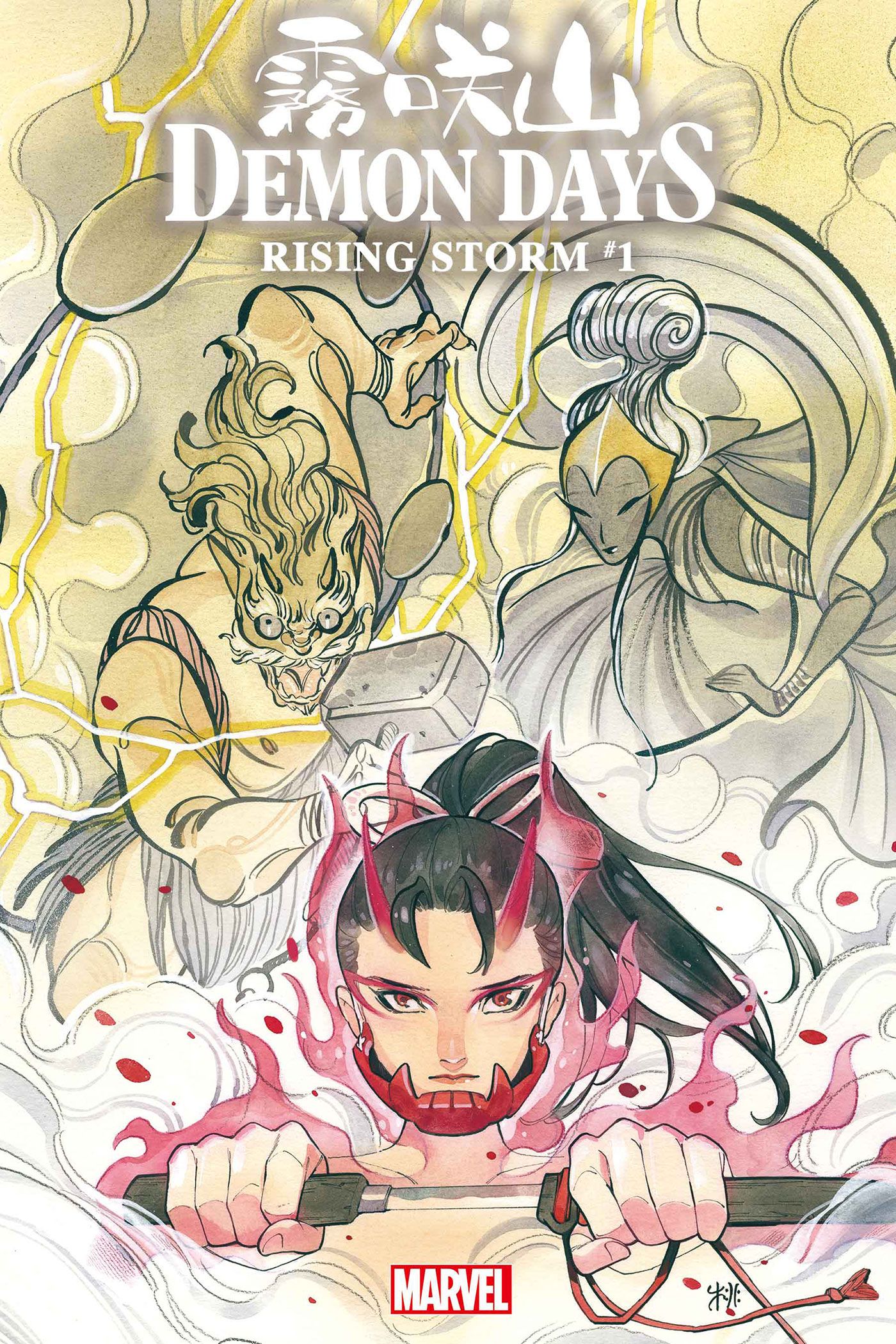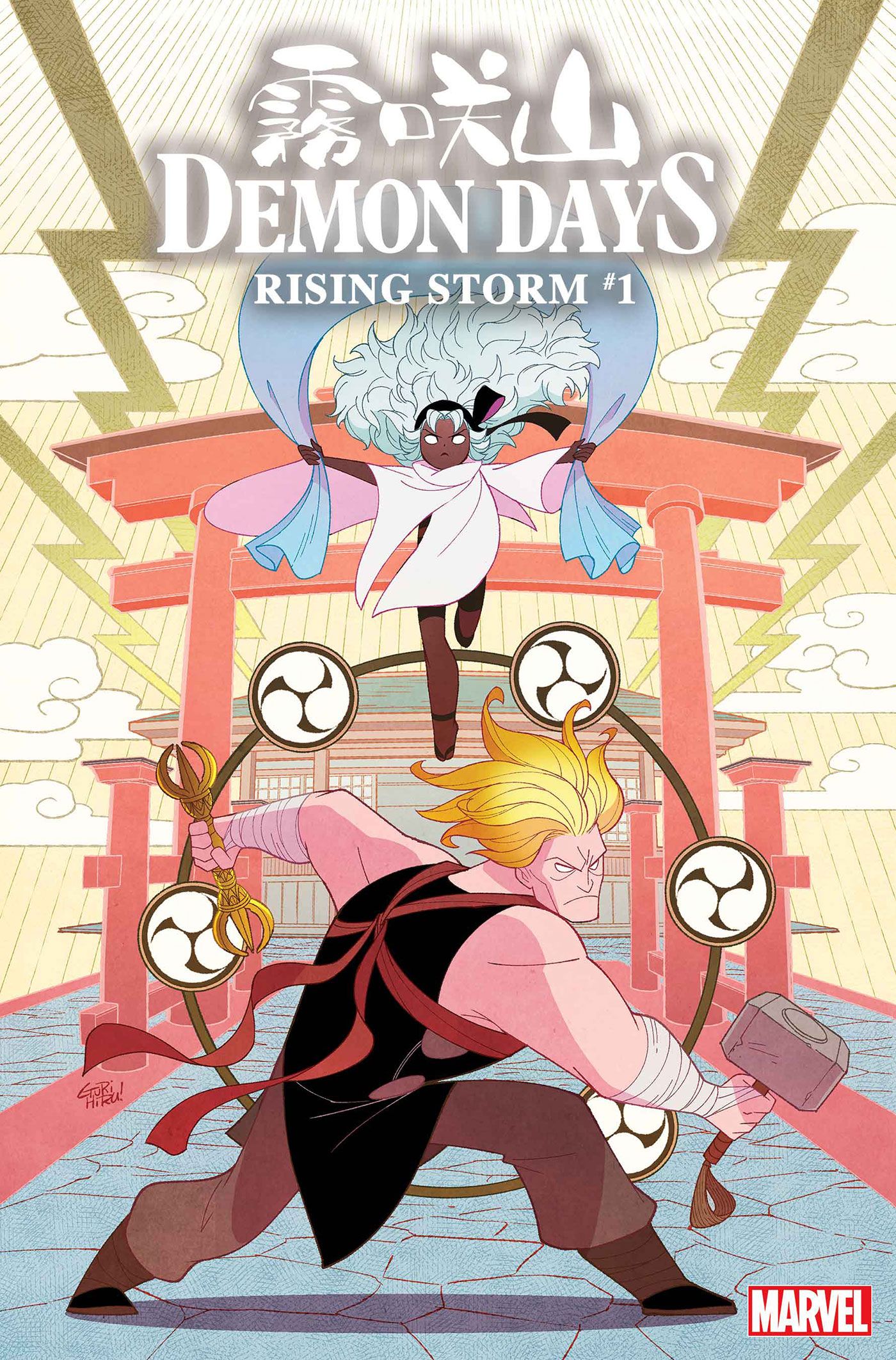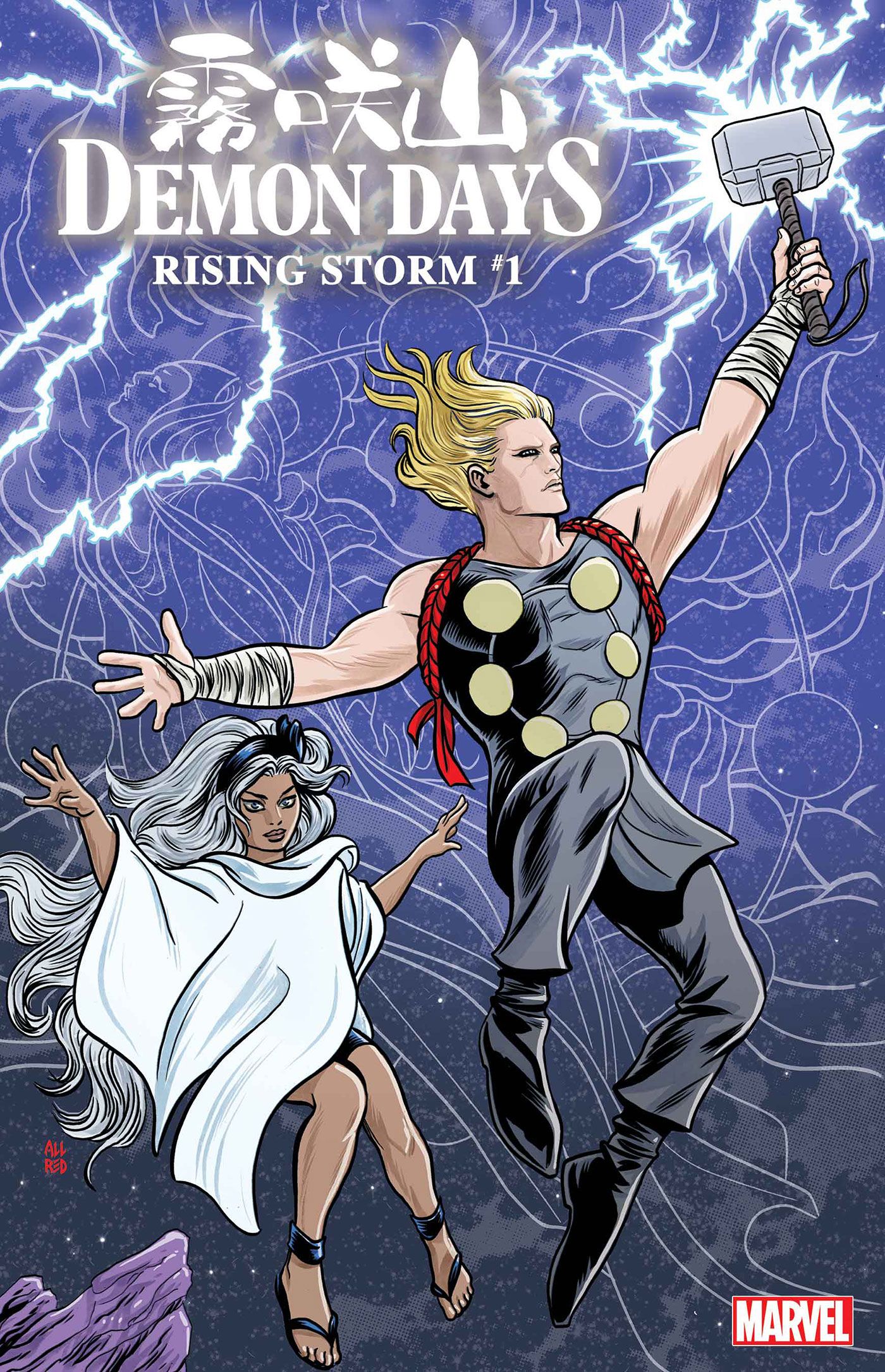 PEACH MOMOKO (W) • PEACH MOMOKO (A/C)
DESIGN VARIANT COVER A BY PEACH MOMOKO
DESIGN VARIANT COVER B BY PEACH MOMOKO
VIRGIN VARIANT COVER BY PEACH MOMOKO
VARIANT COVER BY GURIHIRU
VARIANT COVER BY MIKE ALLRED
VARIANT COVER BY KAARE ANDREWS
VARIANT COVER BY RUSSELL DAUTERMAN
VARIANT COVER BY ALEX GARNER
THERE'S NO CALM BEFORE THIS STORM!
Mariko Yashida's journey through the mysterious forest of Kirisaki Mountain has brought her face-to-face with strange and terrible creatures. But she's about to be tested like never before when she crosses paths with literal gods! You won't want to miss this electrifying showdown in part FOUR of FIVE of the DEMON DAYS SAGA by STORMBREAKER PEACH MOMOKO!
40 PGS./Rated T+ …$4.99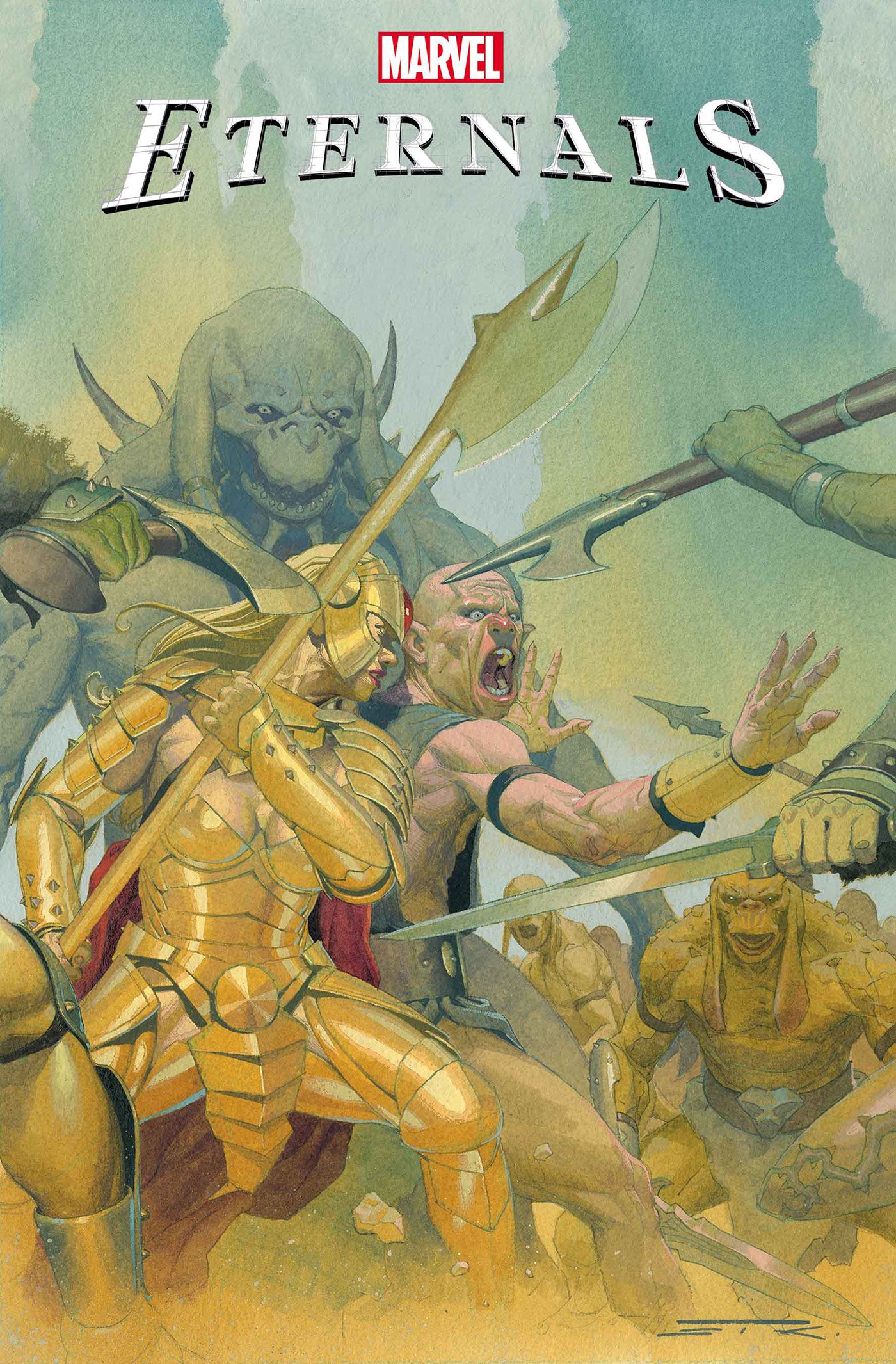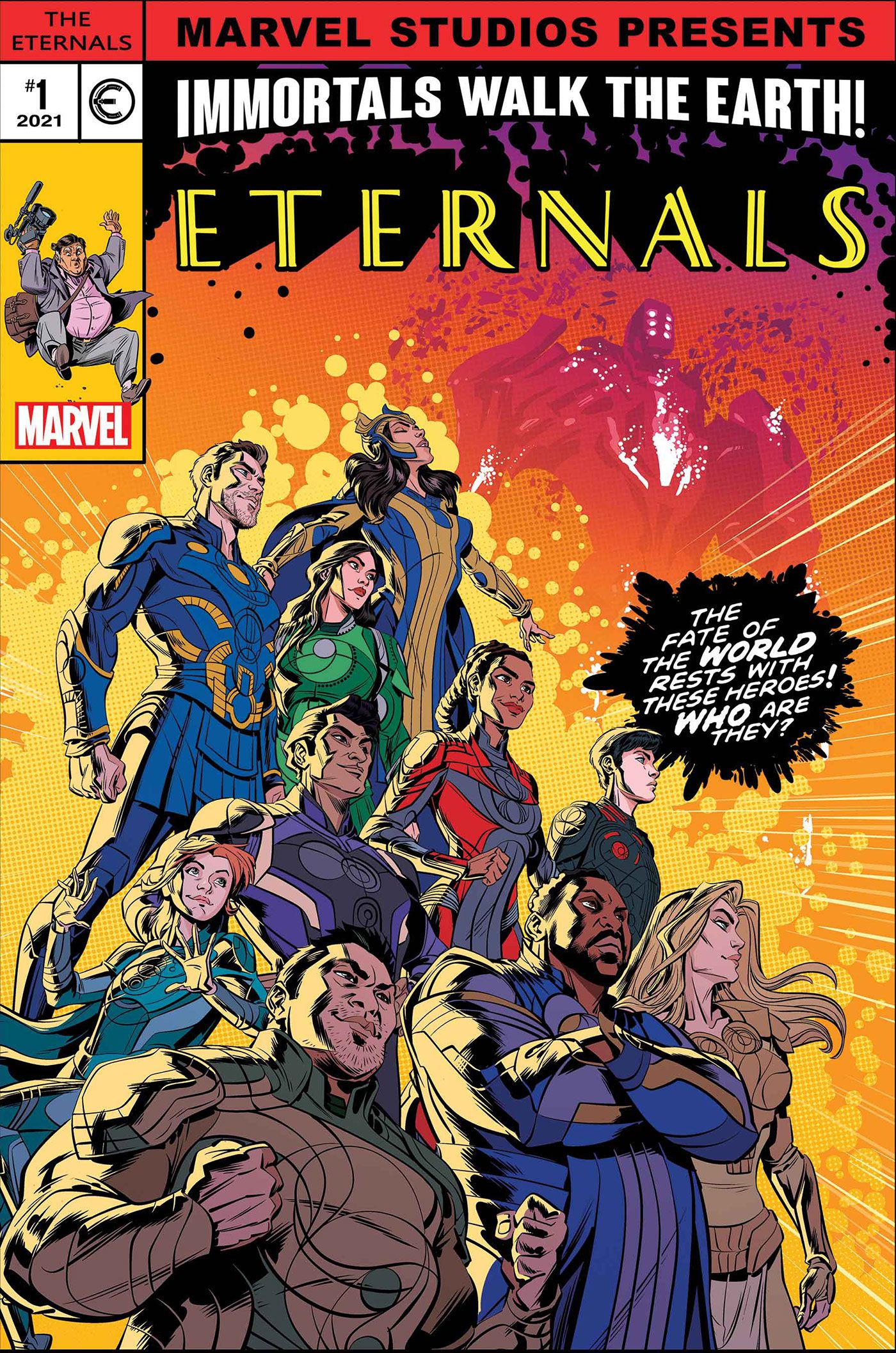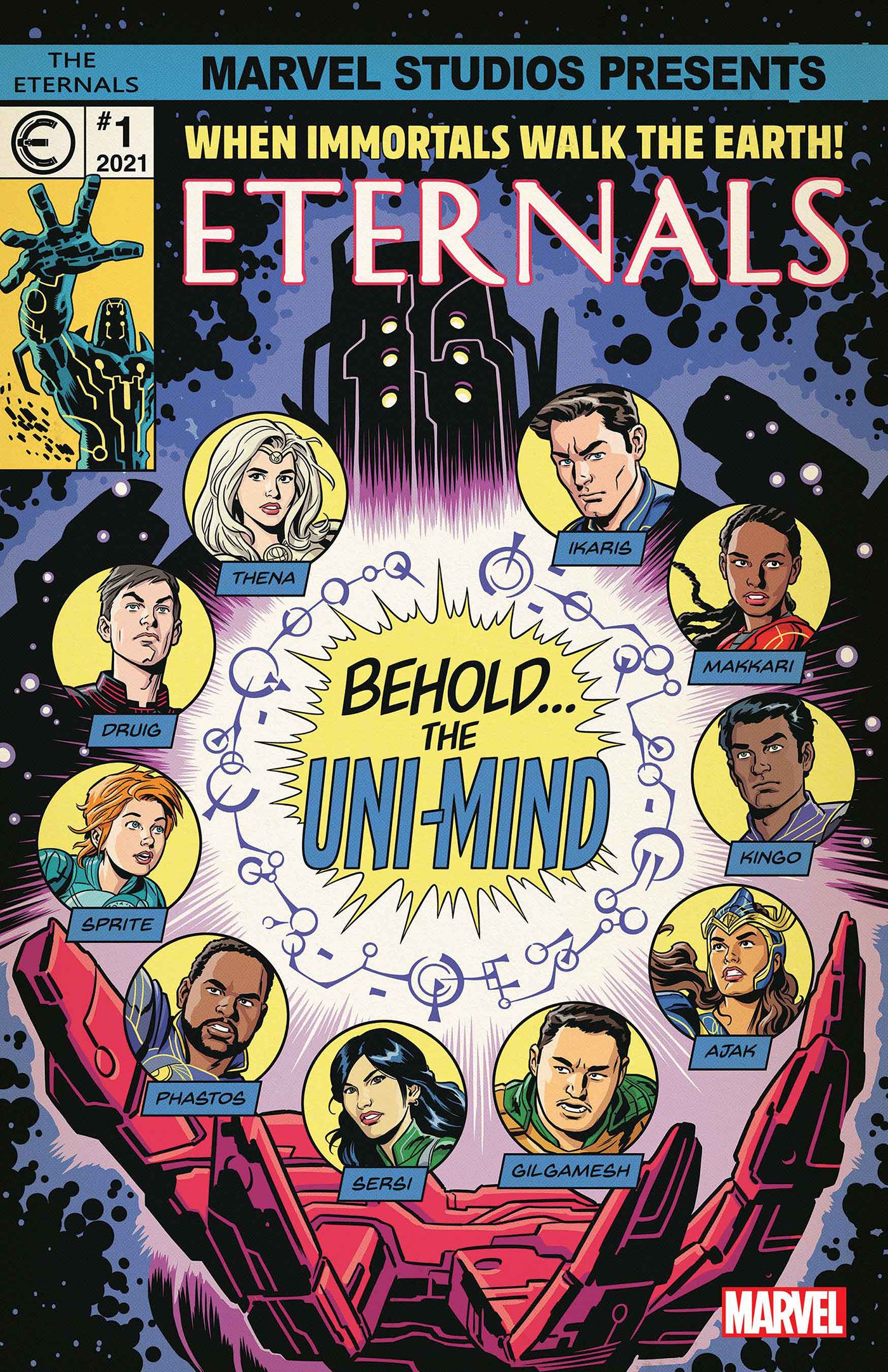 KIERON GILLEN (W) • ESAD RIBIC (A/C)
HEADSHOT VARIANT COVER BY TODD NAUCK
MCU VARIANT COVER BY LEONEL CASTELLANI
MCU VARIANT COVER BY CHRIS WAHL
Eternals and Deviants have been at war for a million years. Our Eternals have had enough. They want to live in peace, alongside the Deviants. The Deviants have other ideas. Meanwhile, Thanos is Prime Eternal and, to everyone's surprise, puts into action a series of sensible policies for the good of all. There is a lie in this solicit. You may be able to spot it.
32 PGS./Rated T+ …$3.99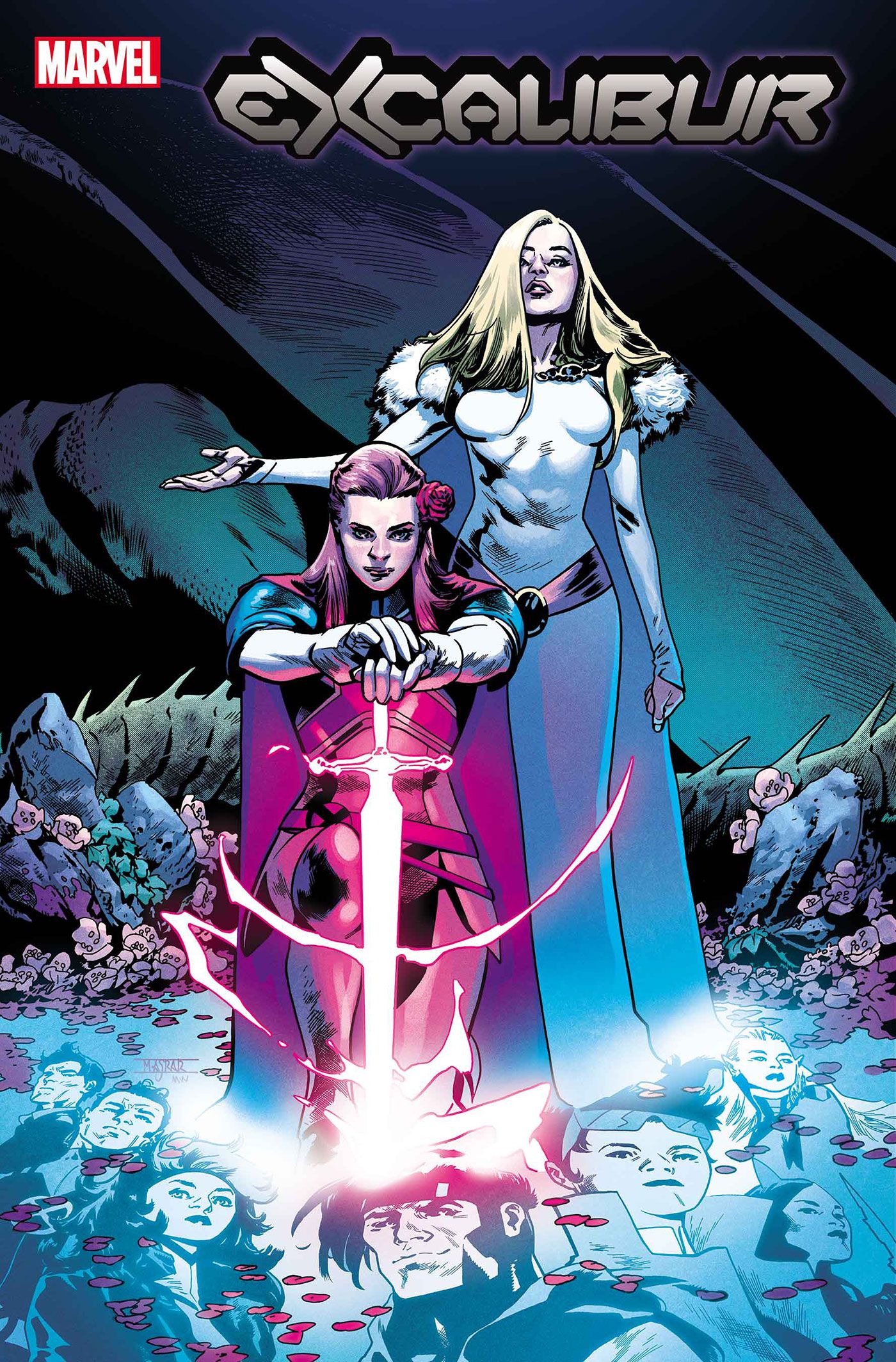 TINI HOWARD (W) • MARCUS TO (A)
Cover by MAHMUD ASRAR
Variant Cover by BETSY COLA
OTHERWORLD FALLS! Merlyn and King Arthur have taken the Starlight Citadel. Saturnyne still lives – but not for long. Betsy Braddock must decide once and for all where her loyalties lie. It's all been building to this – the fantasy ends here and reality rushes in. There is no haven for the witchbreed. Can they hold on to their champion, here at the twilight of an age?
32 PGS./Rated T+ …$3.99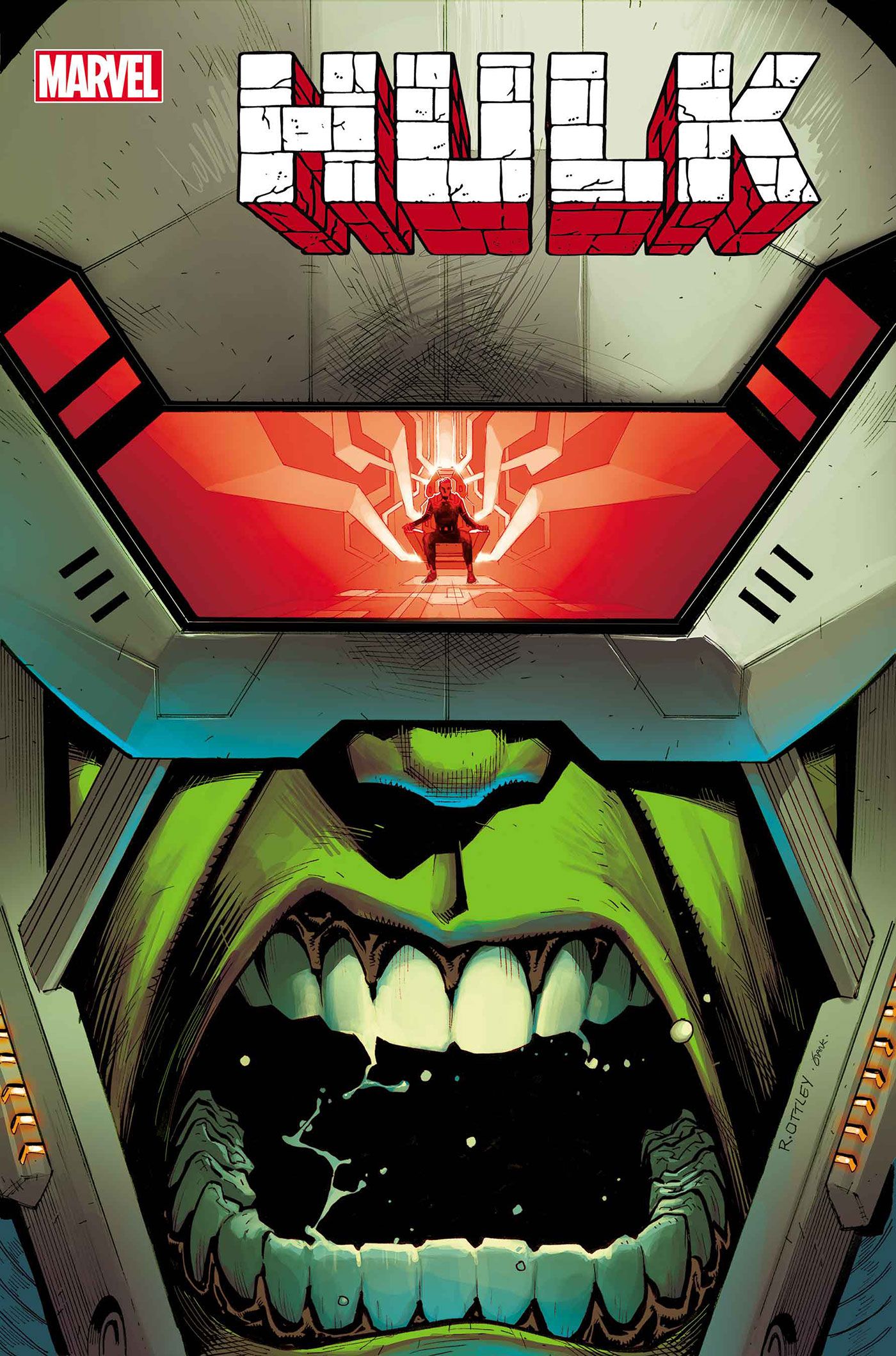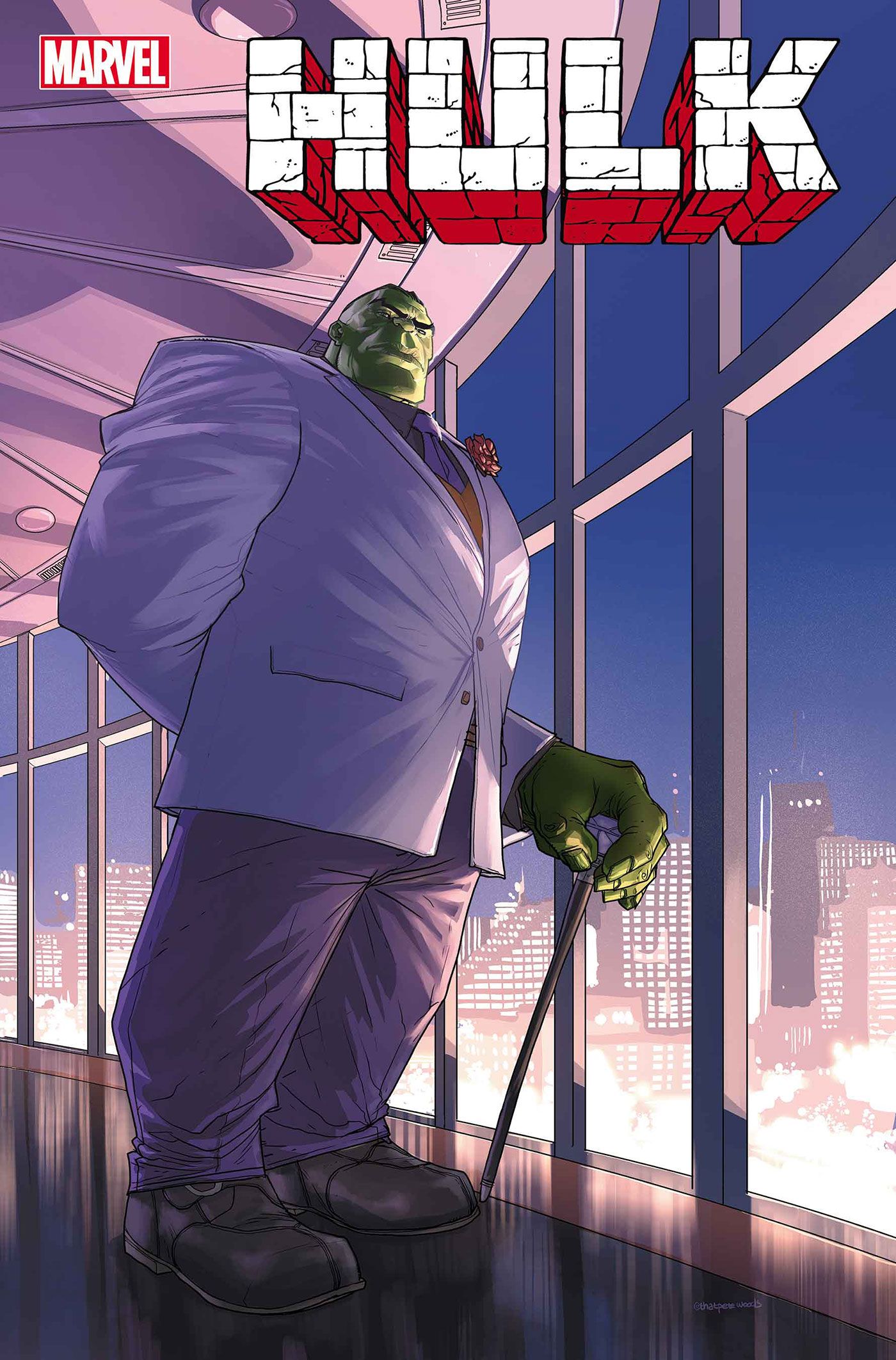 DONNY CATES (W) • RYAN OTTLEY (A/C)
Devil's Reign Villain Variant Cover by PETE WOODS
Variant COVER by ADAM KUBERT
"MAD SCIENTIST" Part 2 of 6 Bruce Banner finally has total control with the Hulk locked away. But with a tight grip on his plans, Bruce forgot one thing…variables can happen at any time…and this one? Even Bruce couldn't have imagined. The craziness continues, as the Hulk hurdles farther into space, but he is not alone out there!
32 PGS./Rated T+ …$3.99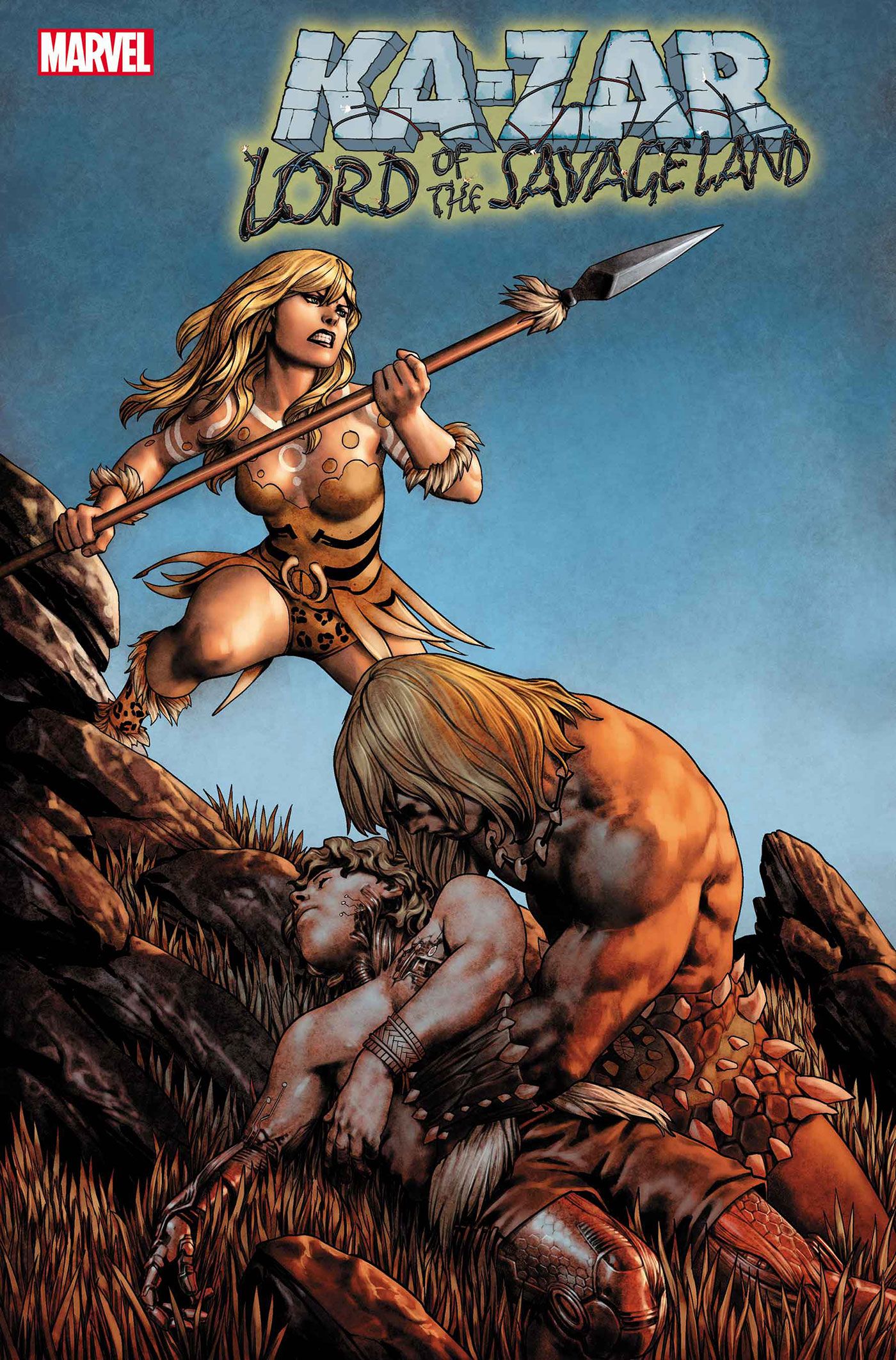 ZAC THOMPSON (W)
GERMÁN GARCÍA & ÁLVARO LÓPEZ (A)
Cover by JESÚS SAIZ
Map Variant Cover by GERMÁN GARCÍA
Variant Cover by JAVIER RODRÍGUEZ
THE CHAMPION OF THE SAVAGE LAND IS NOT WHO YOU EXPECT! For years, Ka-Zar has thought himself the master of the Savage Land. Turns out he's only a tolerated guest…and not nearly as powerful as he believed. Domovoy's power grows as the land decays! When the Plunders discover the mysterious subterranean Cradle, they think they've found the answer. But what's born in the Cradle will bring only death…
32 PGS./Rated T+ …$3.99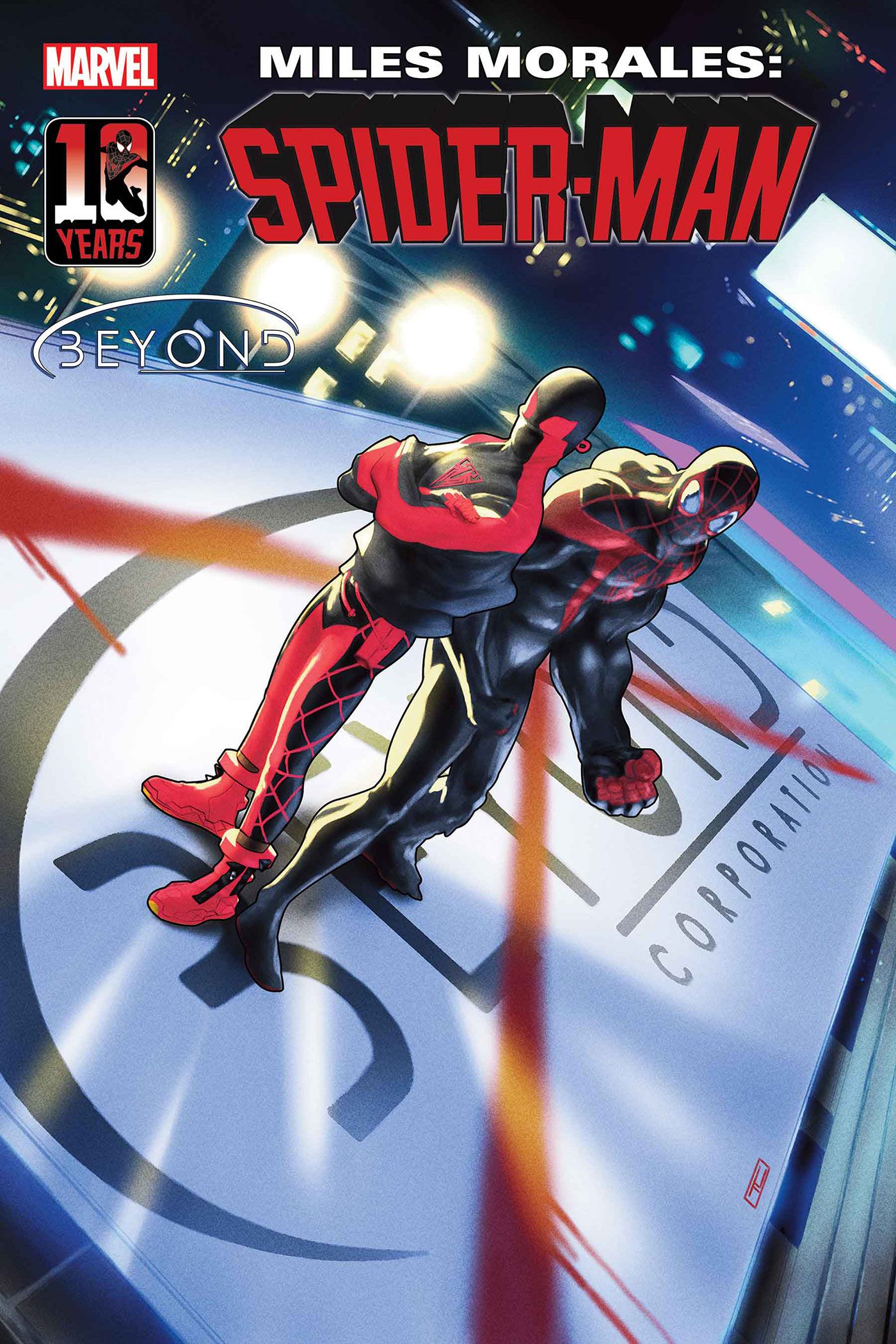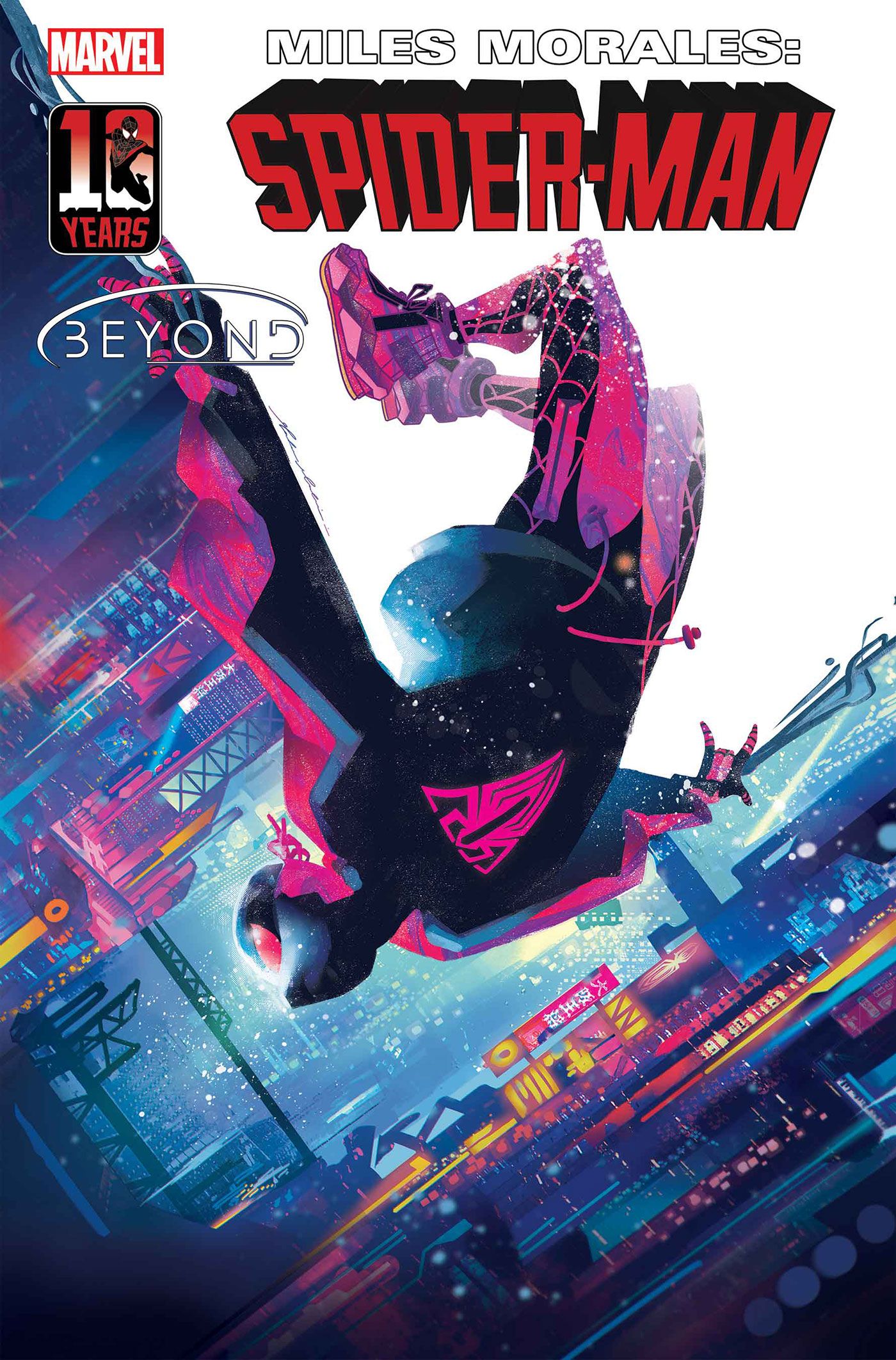 SALADIN AHMED (W) • MICHELE BANDINI (A) • Cover by TAURIN CLARKE
VARIANT COVER BY MATEUS MANHANINI
DEVIL'S REIGN VILLAINS VARIANT COVER BY INHYUK LEE
BEYOND TIE-IN! The events of AMAZING SPIDER-MAN #81 open up a can of worms and send Miles and Shift on a quest that will have dire effects on both of them. What does this mean for Ben Reilly? Keep reading, True Believers!
32 PGS./Rated T …$3.99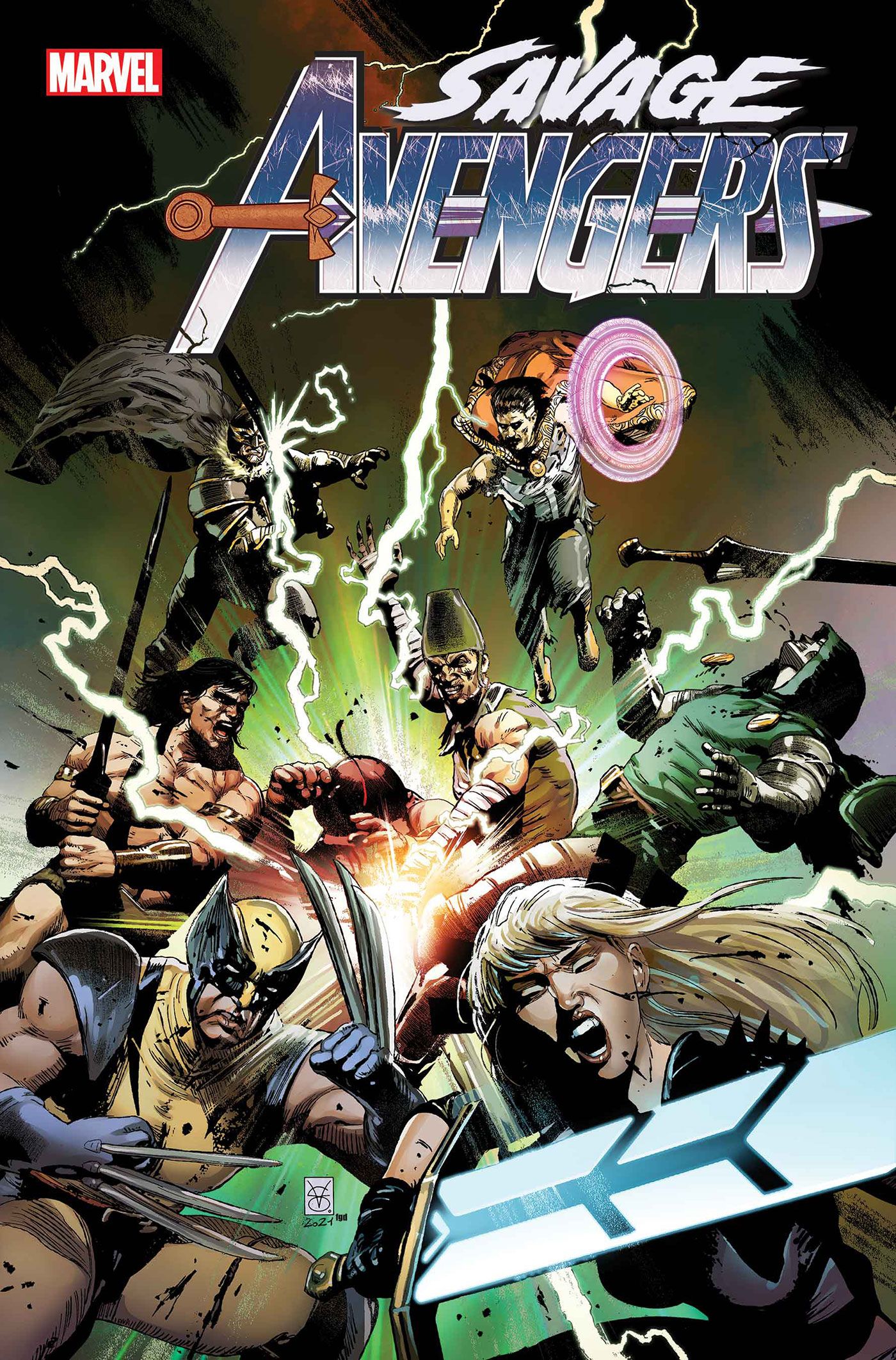 GERRY DUGGAN (W) • PATCH ZIRCHER (A)
Cover by VALERIO GIANGIORDANO
This is the one you've been waiting for—Conan, Dr. Strange, Dr. Doom and a time master to be named later all join your favorite Savage Avengers to put a dagger-sized pin into the heart of the Kulan Gath saga. You won't see this end coming…'cause we didn't either.
32 PGS./Parental Advisory …$3.99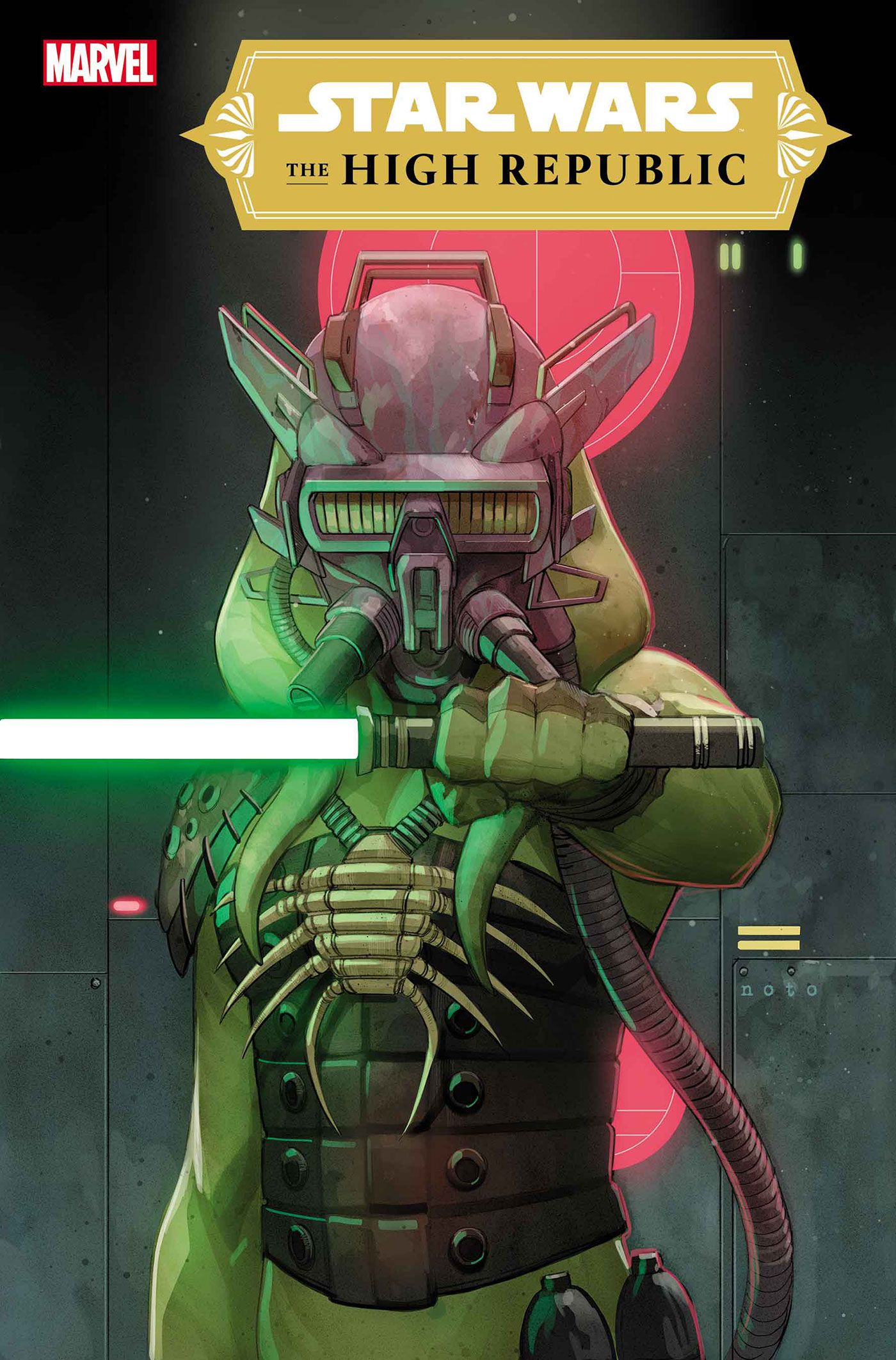 CAVAN SCOTT (W) • GEORGES JEANTY (A) • Cover by PHIL NOTO
VARIANT COVER BY MIKE MCKONE
VARIANT COVER BY TBA
THE HUNT FOR LOURNA DEE CONTINUES! The NIHIL have unleashed a nameless terror against the Jedi. MARSHAL AVAR KRISS is more determined than ever to bring LOURNA DEE to justice, but does STELLAN GIOS and the JEDI COUNCIL agree? As KEEVE TRENNIS struggles with what she experienced on the Nihil base, the Jedi prepare for war. PLUS – The truth about SSKEER is finally revealed – but what does it mean for his future?
32 PGS./Rated T …$3.99
Star Wars © Lucasfilm Ltd. & TM. All rights reserved. Used under authorization. Text and illustrations for Star Wars are © 2021 Lucasfilm Ltd.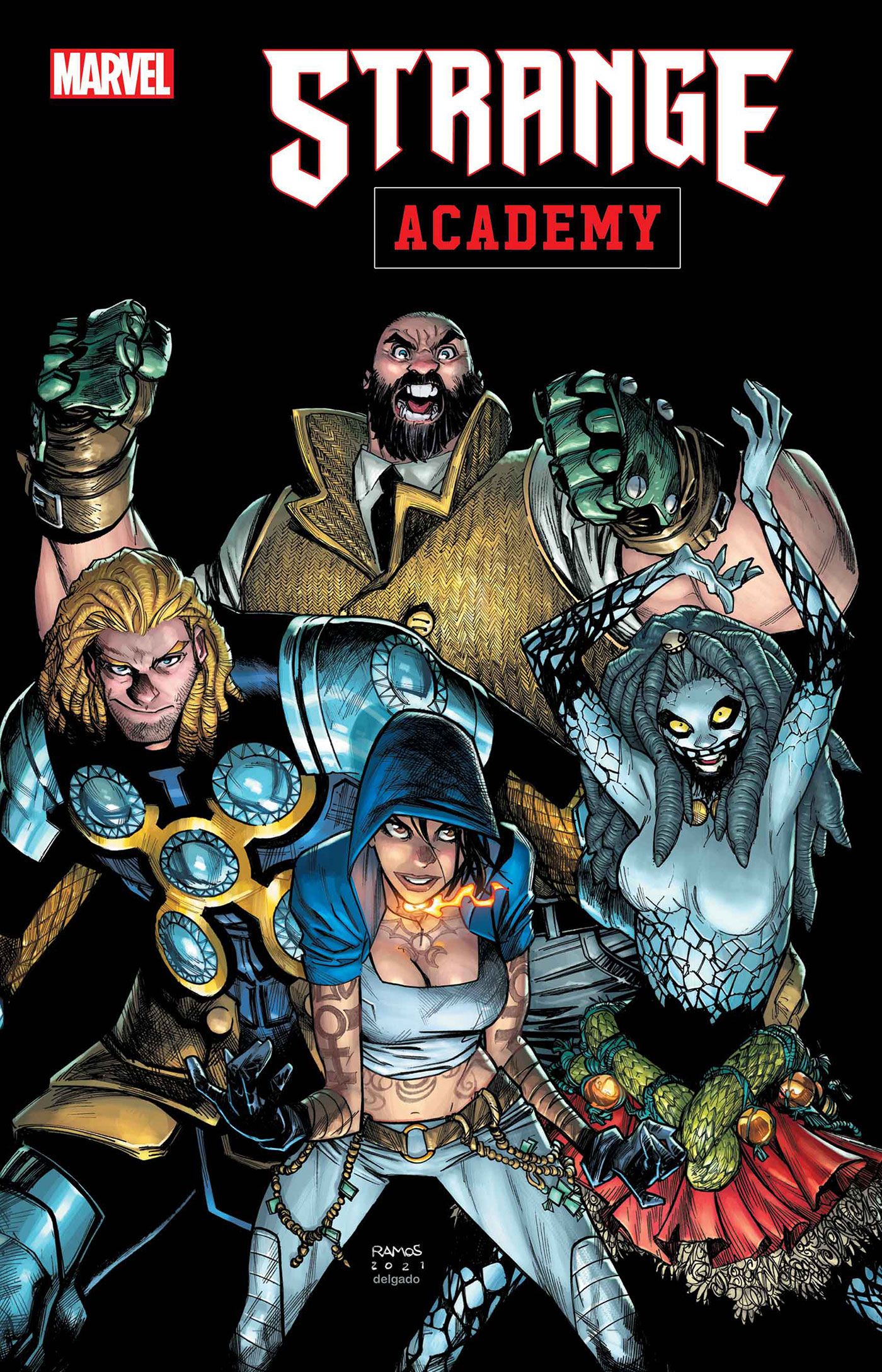 SKOTTIE YOUNG (W)
HUMBERTO RAMOS (A/C)
CHARACTER SPOTLIGHT VARIANT COVER
BY ARTHUR ADAMS
This is it. The issue that you'll be looking back on five, ten, fifteen years from now…See the future of Strange Academy and the Marvel Universe. You won't believe your eyes.
32 PGS./Rated T …$3.99
WALTER MOSLEY (W) • TOM REILLY (A/C) • Variant Cover by KEVIN EASTMAN
Devil's Reign Villain Variant Cover by DAN PANOSIAN
WALTER MOSLEY'S FORAY INTO THE MARVEL UNIVERSE CONTINUES! From the stage at Radio City Music Hall to a secret underground conclave situated deep beneath Central Park, bashful Benjamin J. Grimm fights and fights and fights to rescue his newfound love, Amaryllis, from the seemingly unstoppable Brusque! But there's more going on than meets the eye, and the Thing's epic journey continues to take larger and larger steps, from the gritty urban setting of Yancy Street to the far-flung reaches of the cosmos!
32 PGS./Rated T …$3.99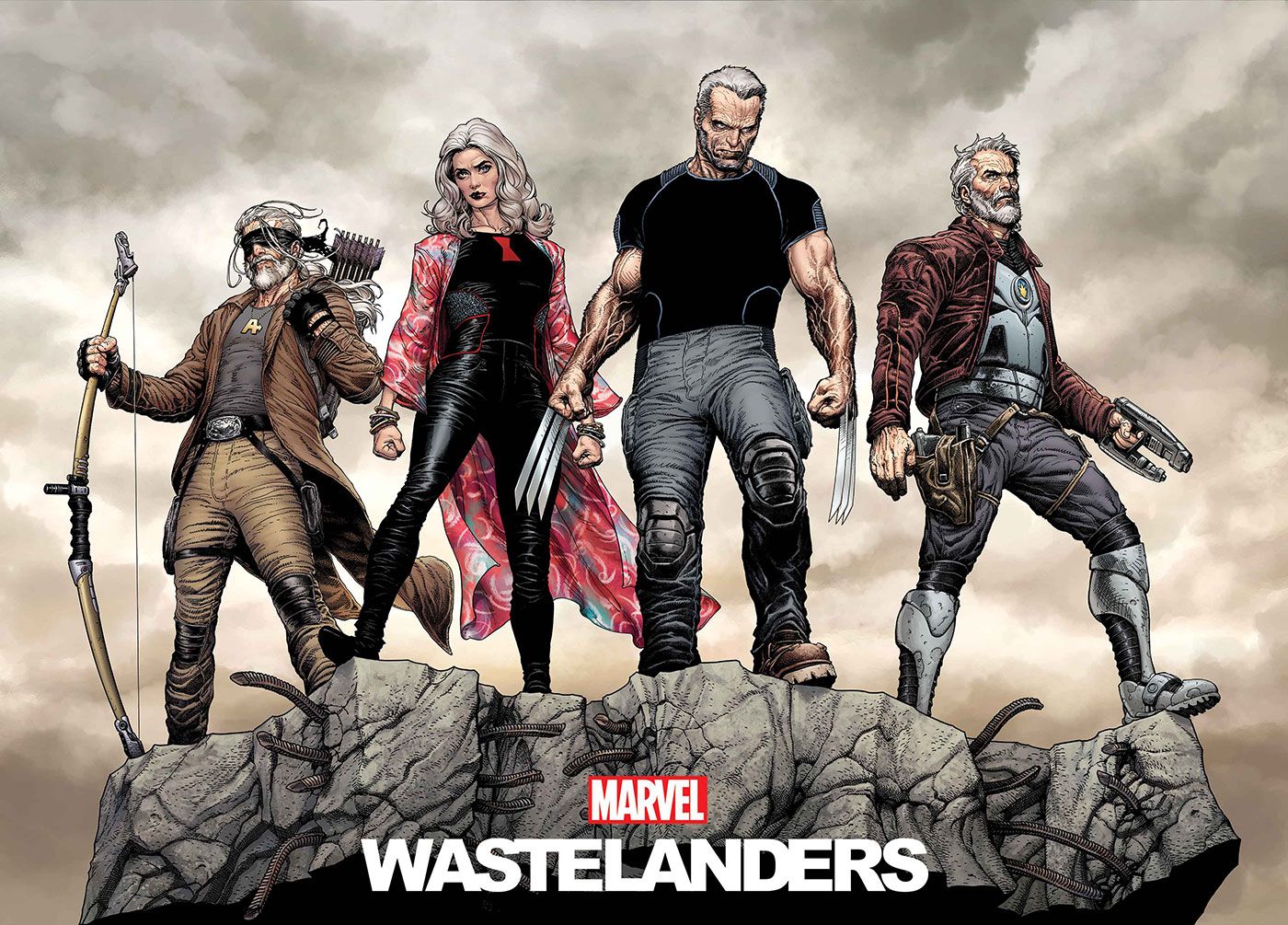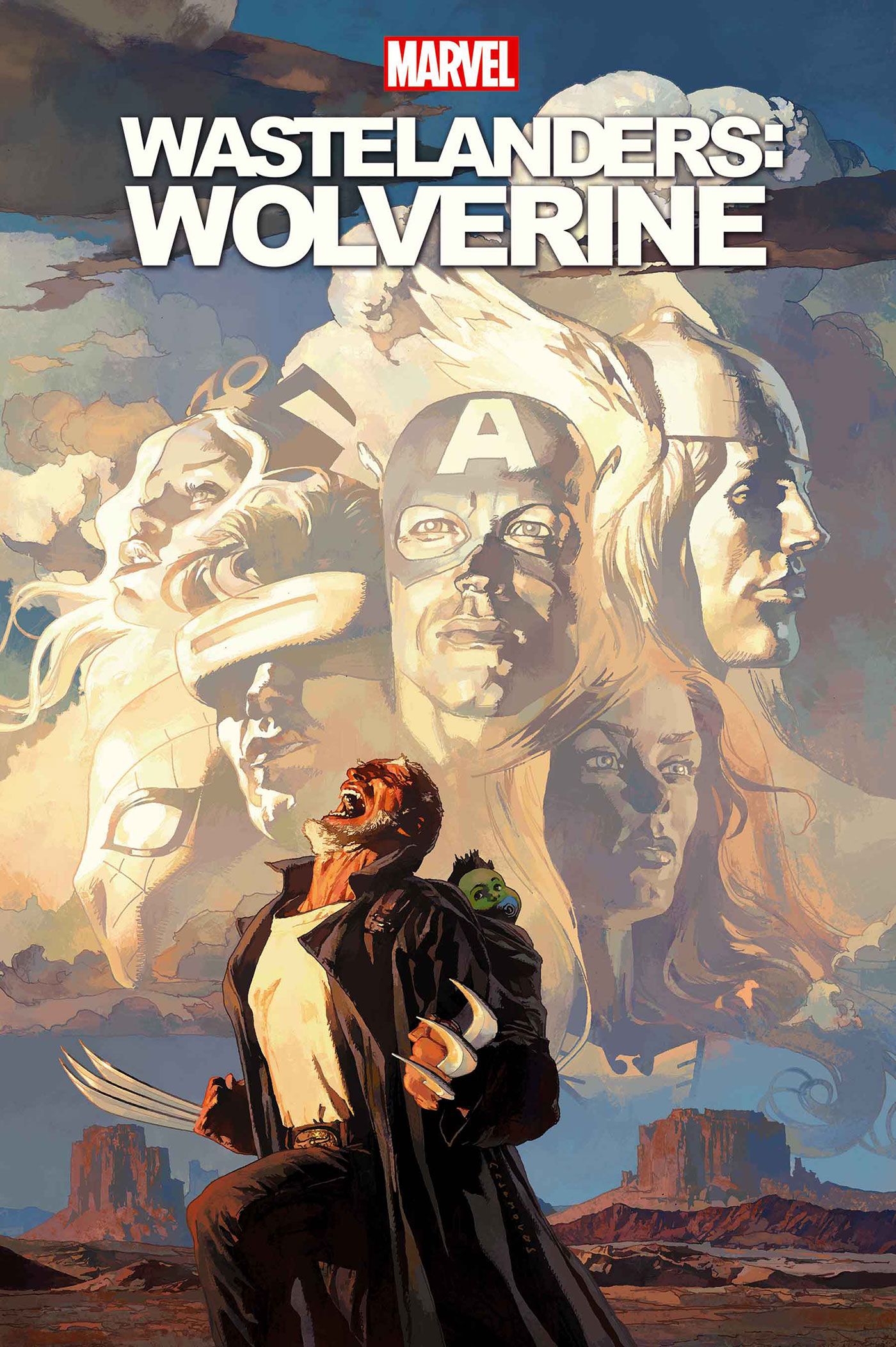 STEVEN S. DEKNIGHT (W) • IBRAHIM MOUSTAFA (A) • Cover by JOSEMARIA CASANOVAS
PODCAST CONNECTING VARIANT COVER BY STEVE MCNIVEN
STEVEN S. DEKNIGHT LEADS THE RETURN TO THE WASTELANDS OF OLD MAN LOGAN! The super villains united and took out most of the world's super heroes decades ago, and while the man known as LOGAN attempted to live a life of peace, he had to pop the claws once again to do what he does best! But saving the day looks different with the Baby Hulk under his care. Is Logan doing the right thing by protecting the progeny of the HULK or dooming what's left of the war-torn world? Logan may not have long to ponder if he is crushed by the ADAMANTIUM ARMOR of his newfound enemy DOWNFALL! Steven S. DeKnight (Daredevil Season 1 showrunner, WOLVERINE: BLACK, WHITE & BLOOD) teams with fan-favorite artist Ibrahim Moustafa to tell an all-new story of WOLVERINE in the days after the conclusion of the original OLD MAN LOGAN, as he fights once again to save the people of the Wastelands who have been crushed under the heel of the RED SKULL and BRUCE BANNER!
32 PGS./ONE-SHOT/Parental Advisory …$3.99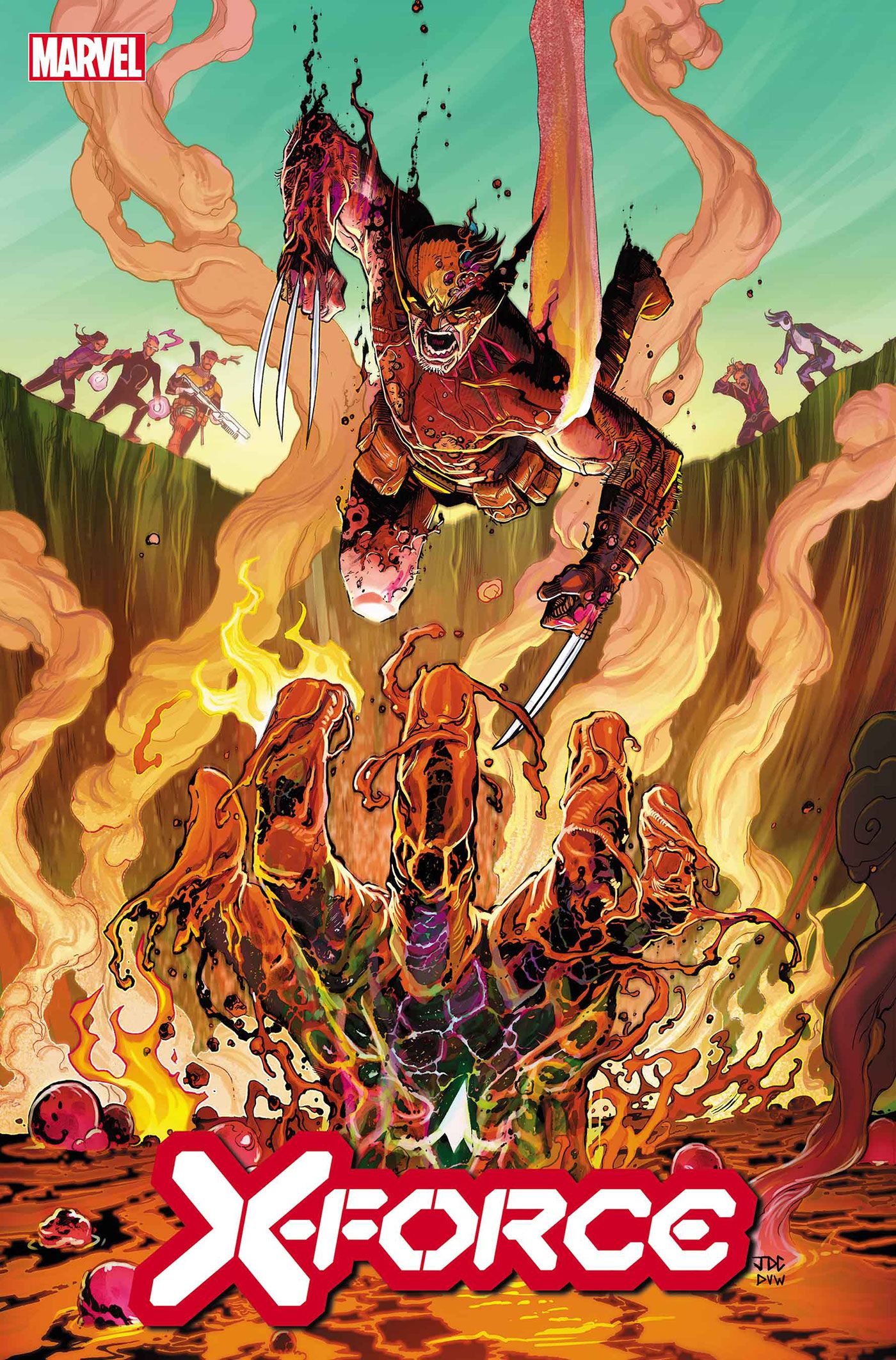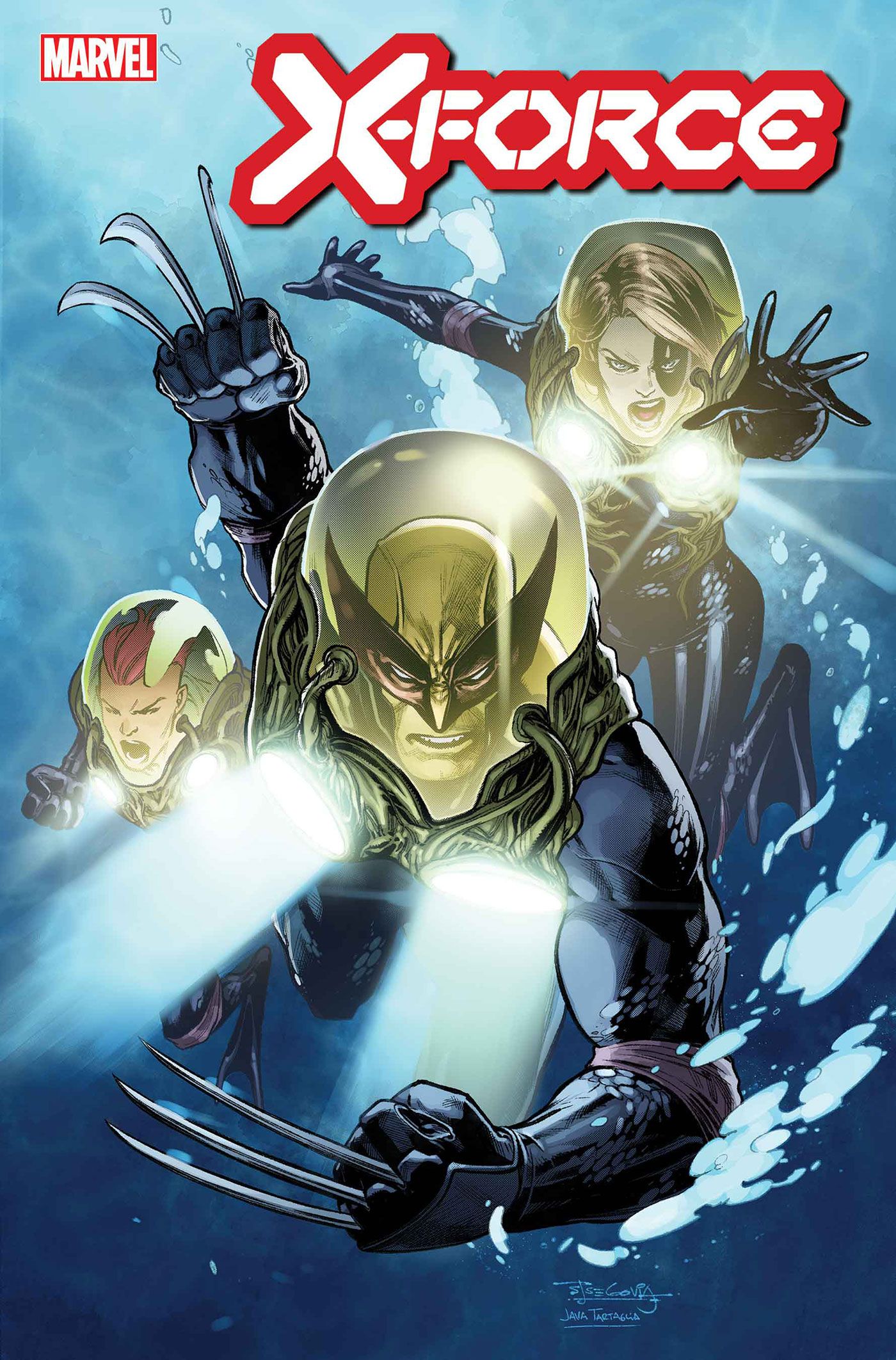 BENJAMIN PERCY (W) • ROBERT GILL (A)
COVER BY JOSHUA CASSARA
Variant Cover by STEPHEN SEGOVIA
ERUPTION! DOMINO, KID OMEGA and WOLVERINE head back into the thresher to recover the precious cargo stolen from Krakoa! If the team can survive the volcanic eruption and stormy seas, there's still the organization behind the plot—the reveal of which will have major ramifications on the next issues of X-FORCE! And the debut of the next wave of Mutant technology! Move over, Blackbird jet!
32 PGS./Parental Advisory …$3.99
All of these issues go on sale Dec. 15 from Marvel Comics.
KEEP READING: Wolverine Lives and Dies, Miles Morales Goes Cosmic and More in Marvel's February 2022 Releases
Source: Marvel Comics
from Ultimate Comic Blog
https://ift.tt/3IBqxOI
via IFTTT