Nocterra: Blacktop Bill Special Comic Review | CBR
https://ift.tt/3EWB4kB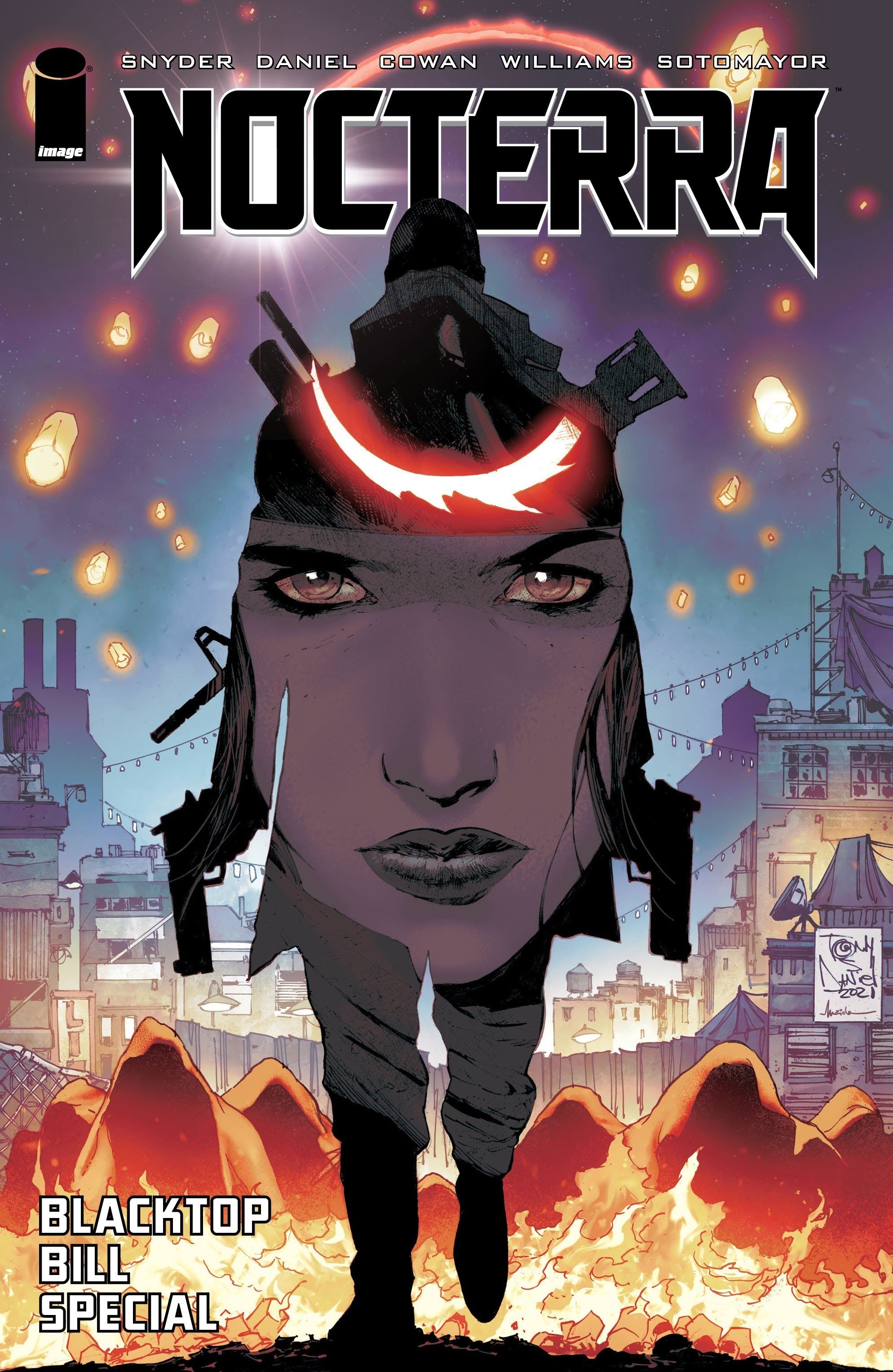 The first arc of Scott Snyder and Tony S. Daniel's Nocterra introduced readers to a thrilling version of the apocalypse and an endearing cast of characters. The Image Comics series is already being adapted into a Netflix show, directed by James Wan, and the comic is due to return in February with the release of Nocterra #7. But before the new story arc begins, Snyder and Daniel have teamed up with artists Denys Cowan and Kent Williams to explore the series' most frightening villain in Nocterra: Blacktop Bill Special — an exciting new issue.
Nocterra: Blacktop Bill Special is an extension of a conversation between Mother Hubbard and Bellweather that began in Nocterra #4. Mother Hubbard tells Bellweather the story of who Blacktop Bill was before "the Big P.M." She depicts a highly-skilled hitman who specialized in killing hitmen. But as frightening as his career is, Hubbard argues that the murders he committed for his entertainment are even more horrifying.
Related: Nocterra Vol. 1 Review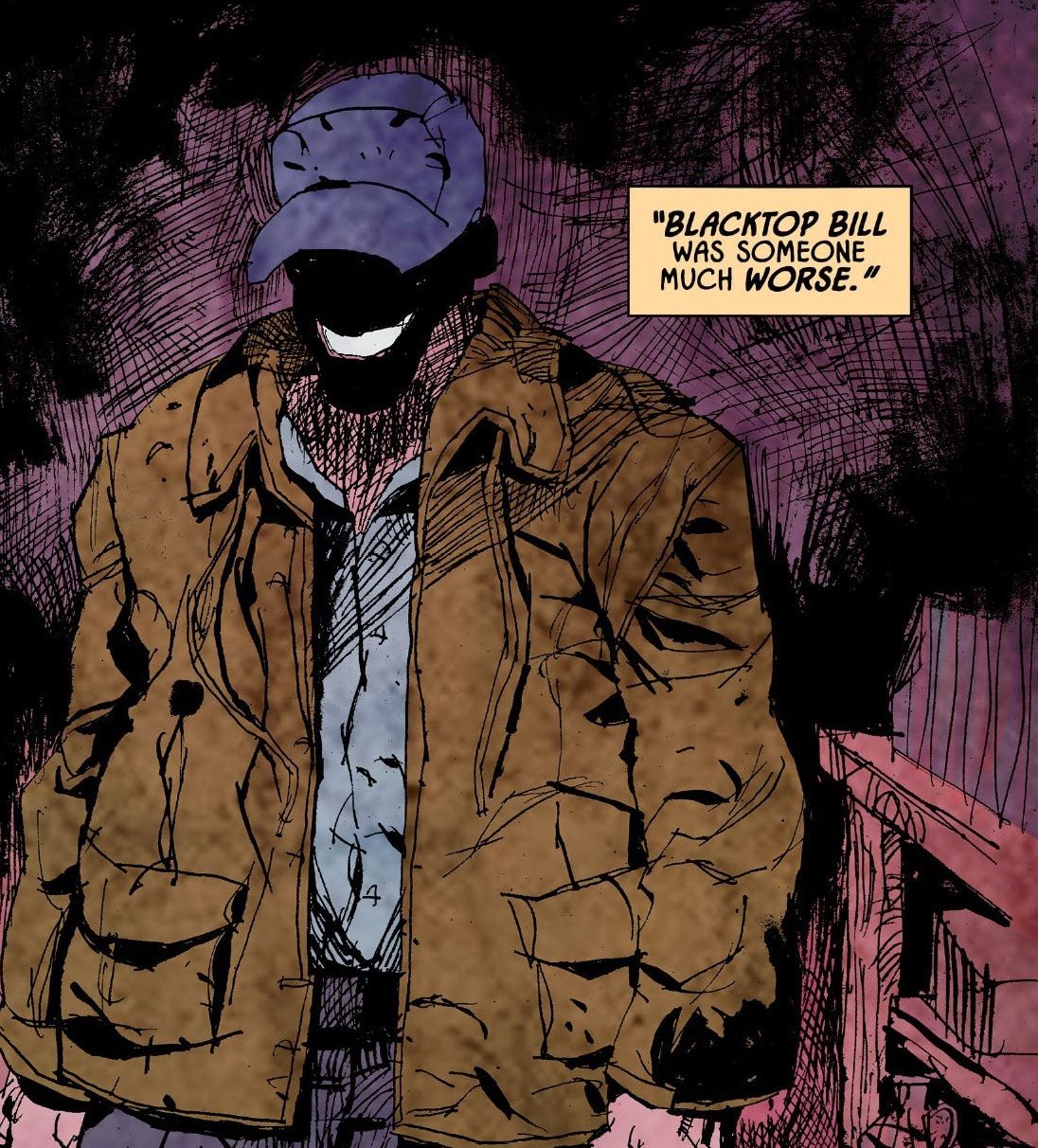 Scott Snyder's writing is as good as ever in Nocterra: Blacktop Bill Special. His decision to build the issue around a conversation that took place earlier in the series helps to keep the overall narrative of the story in context and allows this prequel issue to move through time quickly without feeling rushed. The anecdotal nature of the narration also helps to maintain a certain degree of mystery about Blacktop Bill. This issue gives readers a sense of history, but it is all still hearsay, so there's still something larger-than-life and unnerving about the villain. As well-written as this prequel is, Snyder doesn't add much to the world of Nocterra. Rather than delving into a specific formative moment from Blacktop Bill's early life, he provides a summary of Bill's passion for killing, which feels like a missed opportunity to explore the early days of this dark post-apocalyptic world.
Denys Cowan's frenetic pencils and Kent Williams' bold inks help to capture Blacktop Bill's horrifying personality. Their art feels looser and more energetic than Daniel's work in the first arc of Nocterra, but just as communicative. The scratchy nature of Cowan's linework reflects danger that is simmering just beneath the surface whenever Blacktop Bill is involved. Even Bill's pickup truck looks like it is shaking in anticipation of some frightful burst of violence. Colorist Chris Sotomayor's dark blues and purples help to reenforce the haunting tone of Snyder's writing and adds clarity to Cowan and Williams' art.
Related: The Most Powerful Saga in Comics is Returning – Here's Why You Should Care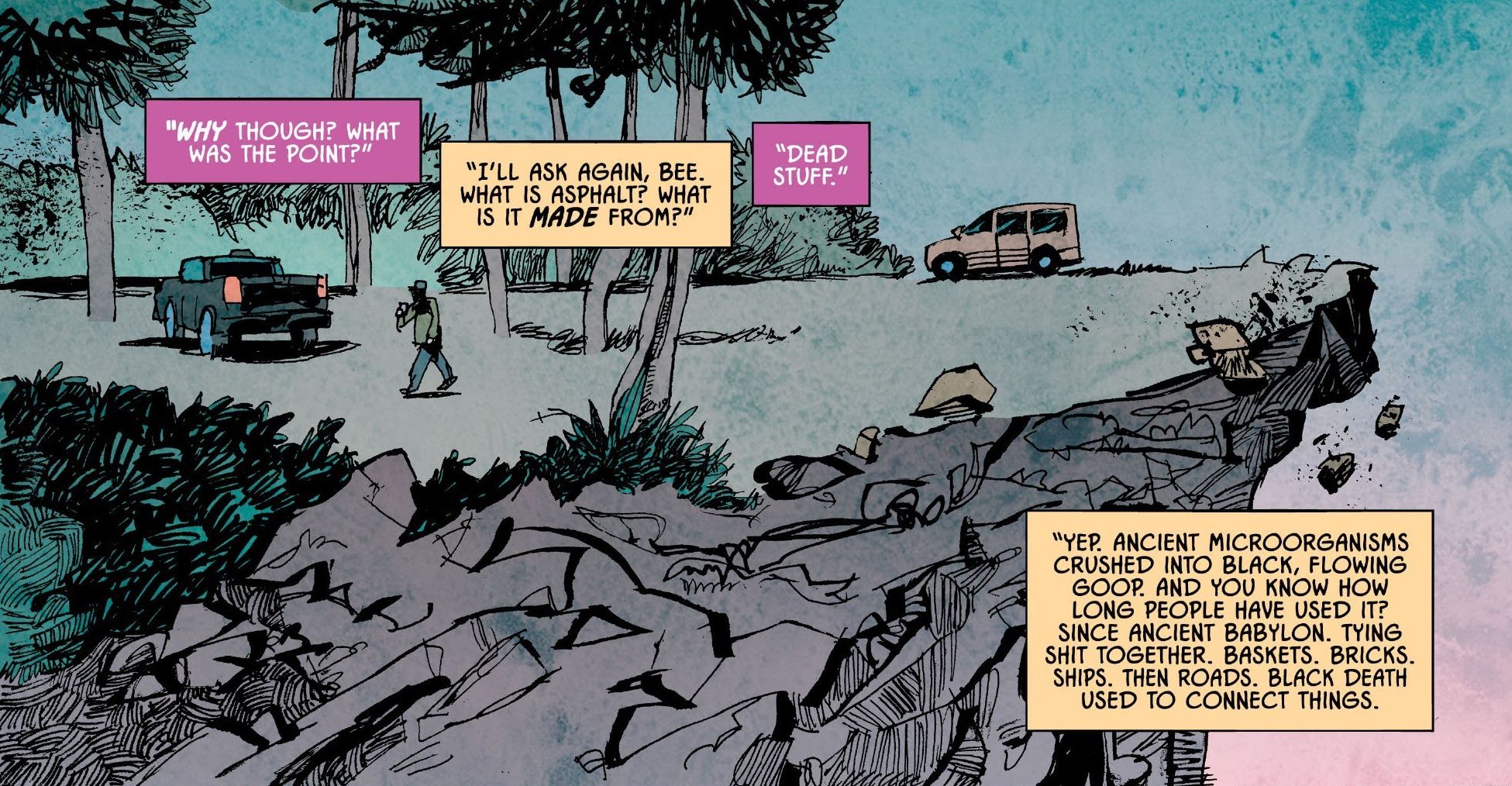 Nocterra: Blacktop Bill Special probably won't radically change anyone's understanding or appreciation of the Nocterra series. However, it is an engaging and unnerving look at one of the series' most interesting characters. Snyder's writing establishes a frightening but humane tone that makes the series as endearing as it is. Cowan and Williams do an incredible job of incorporating their own styles into Daniel's established visual language. This special is a great way for readers to ease their way back into Nocterra before a new arc begins.
Keep Reading: Canary Co-Creator Dan Panosian Drops Stunning Art from His and Scott Snyder's Series
from Ultimate Comic Blog
https://ift.tt/3G5lqV8
via IFTTT