Nightwing Writer Teases a Teen Titans Reunion Fans Have Been Waiting For
https://ift.tt/3pu6FEz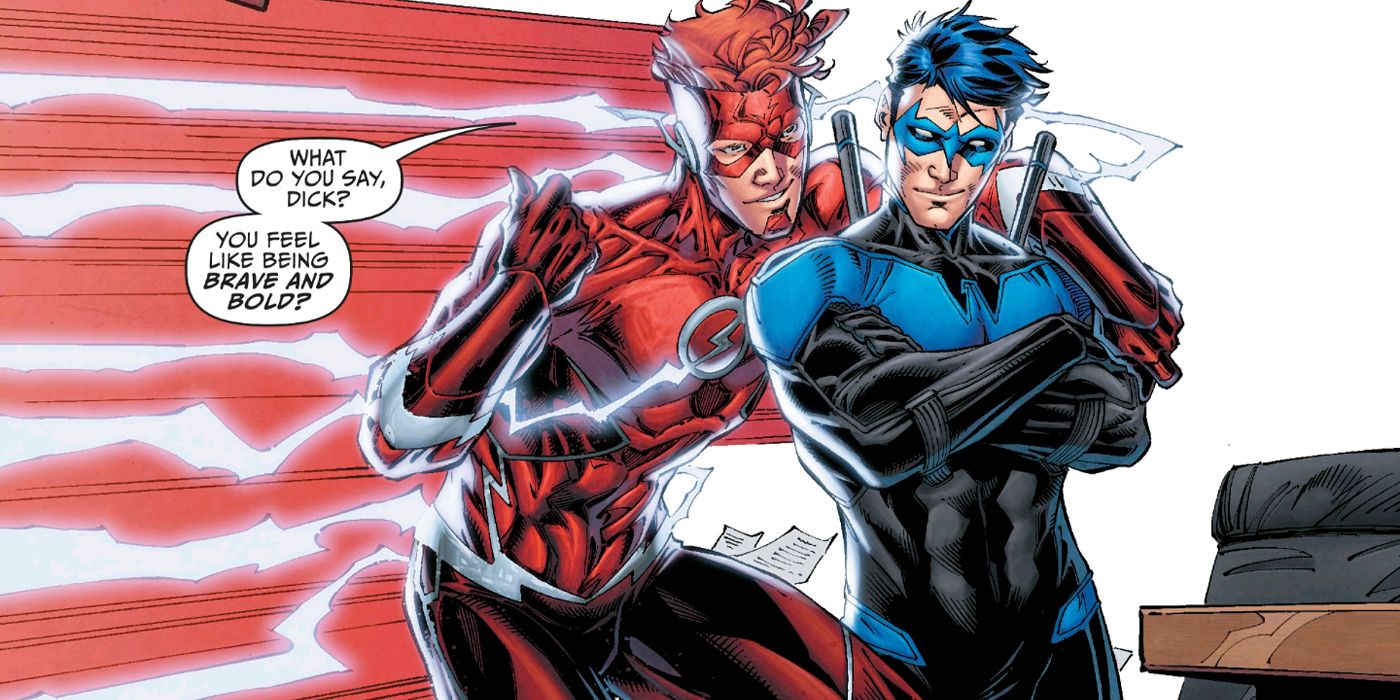 DC Comics writer Tom Taylor has teased that he is open to bringing back another iconic comic duo for Nightwing.
While responding to a fan request on Twitter to bring Wally West aka the Flash back into Dick Grayson's life, Taylor quote tweeted the call to action, writing, "Hmmm. We'll see what we can do. #Nightwing." The writer accompanied the tweet with a GIF image of the pairing from Young Justice, specifically the Season 1 episode "Welcome to Happy Harbor." Fans begged Taylor in the comments for the reunion of the two Titans, and he has already written both characters into his work before.
RELATED: Why Batman's Most Tragic Robin Became 'Bat-Punisher' – and How He's Being Redeemed
Taylor currently helms the ongoing Nightwing series alongside artist Bruno Redondo. The team has taken Dick Grayson into a new direction of saving his adopted city, Blüdhaven, both with and without the mask, but will also take the creativity of the series to the next level with the upcoming Nightwing #87 playing out as one continuous image. What has garnered the team a lot of praise though is their cultivation of the fan favorite relationship and romance between Barbara Gordon and Dick, as well as an annual issue that featured Dick and his adopted brother Jason Todd aka Red Hood.
However, Taylor also pens Superman: Son of Kal-El, which focuses on Jon Kent stepping to the role of the world's protector while his father, Clark Kent, is away. In the series' fourth issue, Jon meets Wally for the first time, with the Scarlet Speedster offering the new Man of Steel an open invite to talk and hang out anytime. While the offer has been given to Jon by Wally, Clark made a request of Dick in Nightwing #83 to give Jon "some guidance and some friendship," which will be explored in the upcoming Nightwing #89.
RELATED: Batman and Nightwing Defined Their Greatest Difference – and It Could Rip Them Apart
With Taylor having his bearings with both characters already, he could give fans what they have been longing for after quite some time. Dick and Wally have not shared a comic panel together since the Dark Knights: Death Metal event, which concluded in January. Both have primarily kept to their own respective series and related events, but have also appeared in the ongoing Teen Titans Academy. However, neither have crossed paths in the series yet, with the most recent issue featuring the return of Roy Harper instead.
While Nightwing is crafted by Taylor and Redondo, The Flash is written by Jeremy Adams with contributions from various artists. For both of the series' upcoming issues, Nightwing #87 is set to release on Dec. 21 with The Flash #777 releasing a week later on Dec. 28 from DC Comics.
KEEP READING: DC and Marvel Superheroes Vs. the Police May Be 2022's Most Important Fight
Source: Twitter
from Ultimate Comic Blog
https://ift.tt/3oqM7xn
via IFTTT