New Mutants #23's Incredible, Psychedelic Art Has Twitter Speechless
https://ift.tt/3IjFepw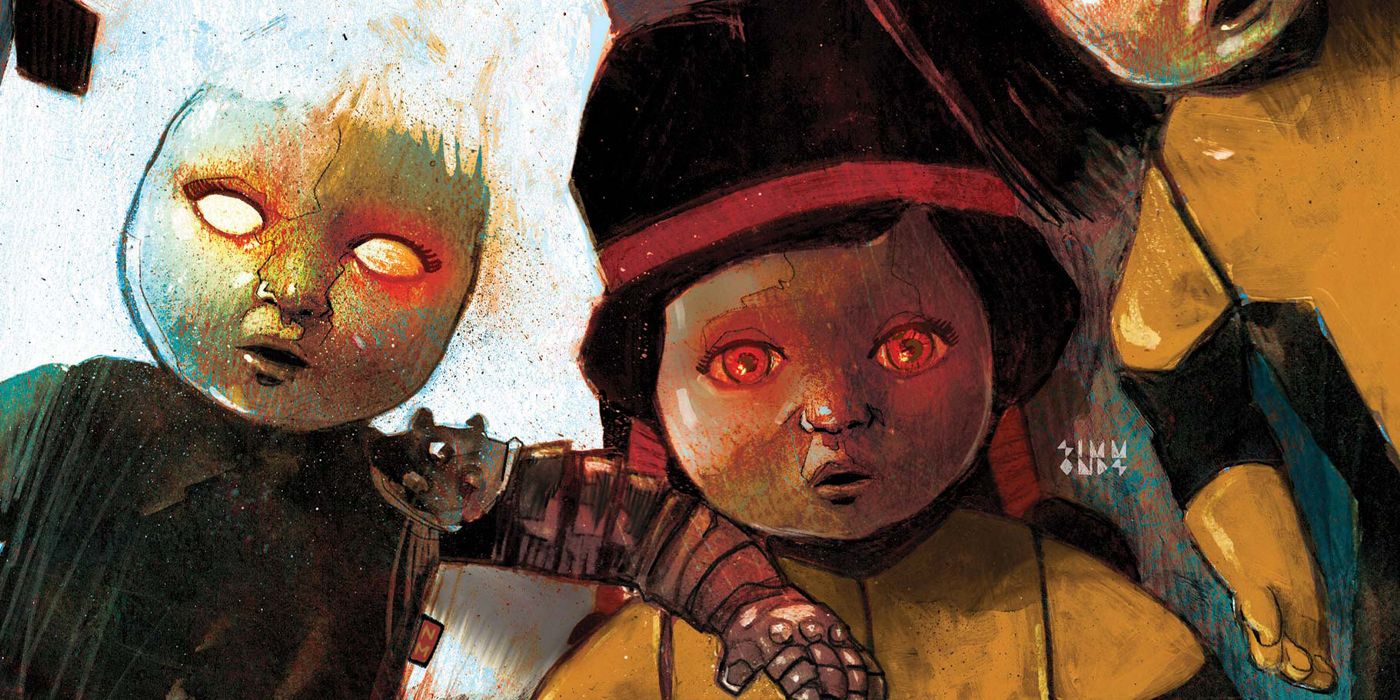 December kicked off with a brand new issue of New Mutants, and everyone is raving about it online.
"New Mutants" began trending on Twitter following the Dec. 1 release of New Mutants #23, written by Vita Ayala with art by Rod Reis. It was the series' interior artwork that especially had the Internet chatting, which featured multiple pages of vibrant and disorienting colors and imagery for a near psychedelic experience. Of course, the tweets found were not absent of praise for Ayala's writing on the series that fans feel more readers should pick up.
RELATED: EXCLUSIVE: The X-Men's Biggest Enemies Converge on Krakoa in New Mutants #22
RELATED: X-Men Teases a Betrayal That Could Shatter the Marvel Universe
The recent run of New Mutants launched on Nov. 6, 2019, featuring the creative minds of writers Ed Brisson (Old Man Logan, Iron Fist), Jonathan Hickman (Inferno, X-Men) and Reis, who has served as the series' predominant artist since then. On Dec. 16, 2020, Ayala took the reins of the series beginning with Issue #14. With the team first appearing in its own title in 1982, the current run has explored the group during the Krakoan age of X-Men and related series, which has included feats like terraforming Mars and hosting the Hellfire Gala–a massive party and crossover for the Marvel Universe.
At this time, the New Mutants are tasked with training the future generations of Krakoa, though they have run into some trouble along the way. The team has been up against Amahl Farouk AKA the Shadow King, a major X-Men villain with strong telepathic capabilities. The villain was the primary antagonist of the FX series Legion, where he manipulated Charles Xavier's son for the majority of his life and throughout the show's three seasons.
RELATED: X-Force's Warpath Just Destroyed One of the X-Men's Deadliest Threats
The colorful and vibrant artwork highlights the New Mutants' tangling with the Shadow King and the current mind battle they face. Scenes within the issue consist of upside-down staircases, falling into a giant mouth, various wolf-like creatures and dark, twisted versions of themselves. The issue ended with the Shadow King's apparent defeat, who apologized to the group for his actions. Whether it is all a game, remains to be seen.
For new readers looking to get into the series, 20 issues are currently available to read digitally on Marvel Unlimited, though those who prefer print copies can always search for back issues for sale at their local comic shops or pick up the three trade paperbacks available, which cover Issues #1 through Issue #18. The series has been releasing bimonthly, with the next issue set to come out Feb. 9 from Marvel Comics.
KEEP READING: X-Men: New Mutants Sets the Stage for a Major Shadow King Showdown
from Ultimate Comic Blog
https://ift.tt/3InXsGf
via IFTTT