MCU Black Sheep John Walker is Risking His Life Against Kingpin
https://ift.tt/9Z3Y4nC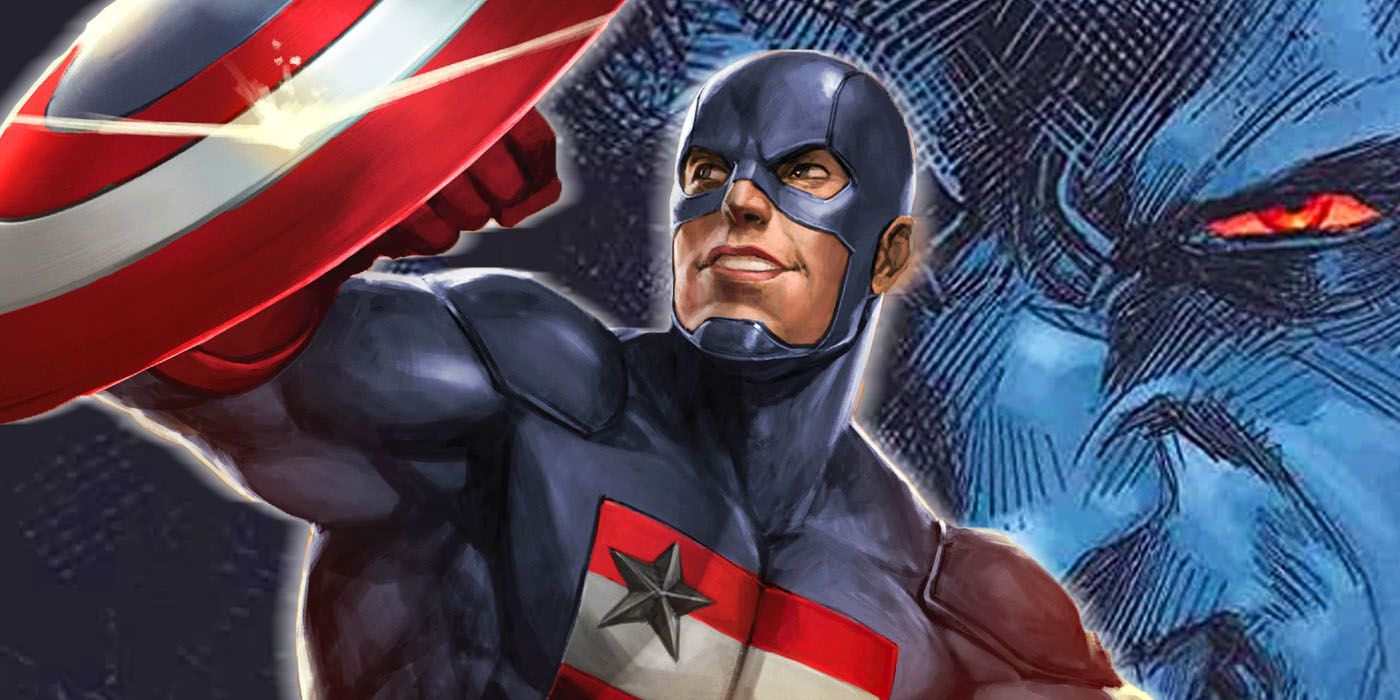 WARNING: The following contains major spoilers for Devil's Reign: Villains for Hire #2, available now from Marvel.
Wilson Fisk's war on the superheroes of New York City has been explosive, to say the least. While his Thunderbolts have been brutally effective in corralling the vigilantes who oppose Fisk, they have also been steadily creating a whole different set of problems for him. Thankfully, John Walker aka the U.S. Agent has stepped up to take the reins of the team and lead Fisk's army towards victory. At least, that was how he sold himself when he claimed the job as his own, but U.S. Agent's agenda couldn't be further from helping the former Kingpin. Unfortunately, going undercover doesn't seem to be the star-spangled anti-hero's forte, and it might just be the thing that finally gets him killed.
The villains who were deputized as Mayor Fisk's new Thunderbolts have certainly been effective over the previous months. Between taking down the likes of the Fantastic Four to sending many of the rest of the city's heroes underground, the Thunderbolt Units have accomplished much of what they set out to. Unfortunately, they have also found themselves at odds with one another, revealing a myriad of interpersonal problems and a severe lack of real leadership. Thankfully for Fisk, none other than John Walker, aka the U.S. Agent, has arrived to take up that task in the pages of Devil's Reign: Villains for Hire #2 (by Clay McLeod Chapman, Manuel Garcia, Lorenzo Ruggiero, Protobunker's Dono Sanchez-Almara & Fer Sifuentes-Sujo, and VC's Joe Sabino), although he isn't nearly as dedicated to the job as he appears on the surface. In fact, all that John Walker really wants to do is take Fisk down for himself.
RELATED: A Classic Spider-Man Villain Might Have Just Saved the World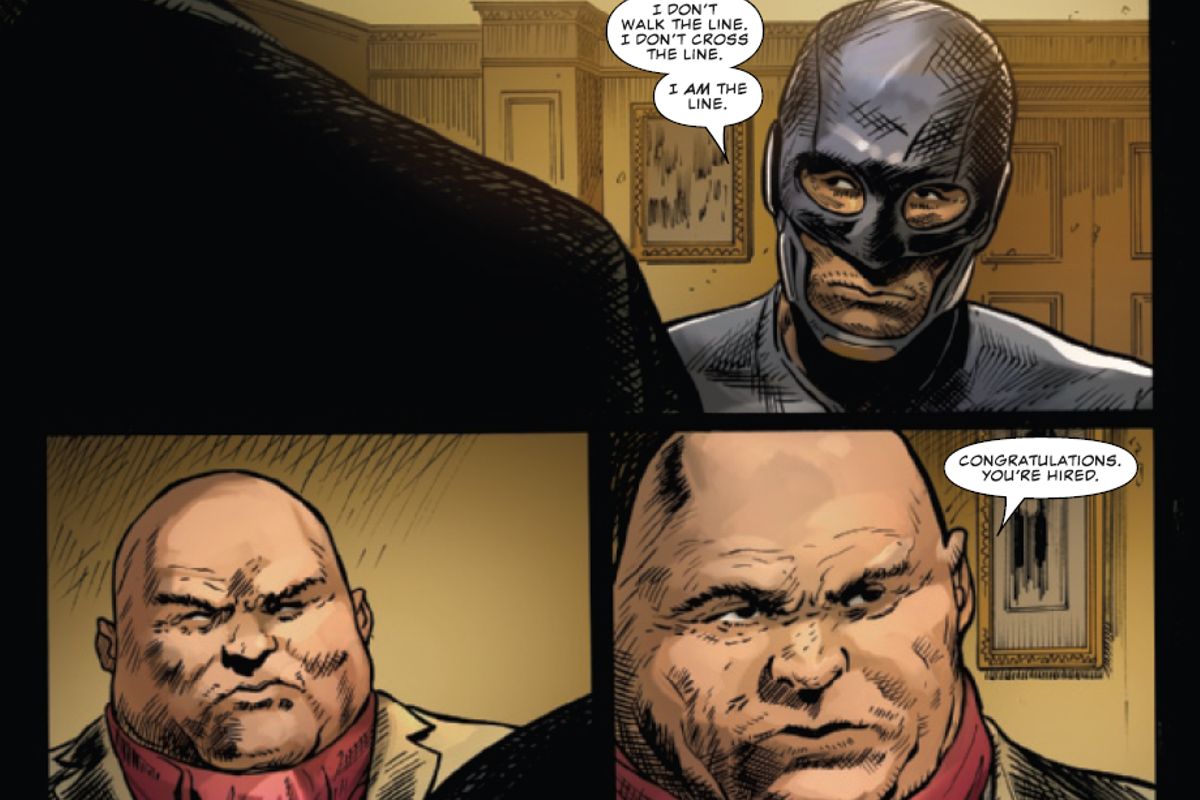 First introduced in 1986's Captain America #323 by Mark Gruenwald and Paul Neary, John Walker was a former U.S. Army soldier who sought out the Power Broker's help in becoming something more. Originally appearing as the Super-Patriot, Walker attempted to discredit Captain America in favor of what he considered his country's "true ideals," though this only led to him being defeated on multiple occasions. Eventually, Walker would take up the mantle of Captain America for himself, albeit for a short time before being deemed unfit to wield that particular shield. After his stint as Cap, Walker found a permanent mantle of his own to carry as the U.S. Agent, and while he has largely been relegated to roles ranging from villain to anti-hero, there has never been any question as to his true intentions.
Despite his early, overtly villainous actions, John Walker has never been that person at his core. He is absolutely misunderstood and frequently malicious, but Walker has only ever done what his own sense of heroism drove him to. The fact that he has struggled with such immense responsibility in the past and come out on the bottom isn't surprising, although the personal transformation he has gone through over the decades could be for many. If nothing else, it speaks to just how deeply introspective John Walker truly is, and how much he has come to consider his every move before making it. Now that he is taking action against the former Kingpin, the U.S. Agent might be in over his head without realizing it.
RELATED: New Punisher Series Is On Par With Daredevil: Born Again, Says Marvel Exec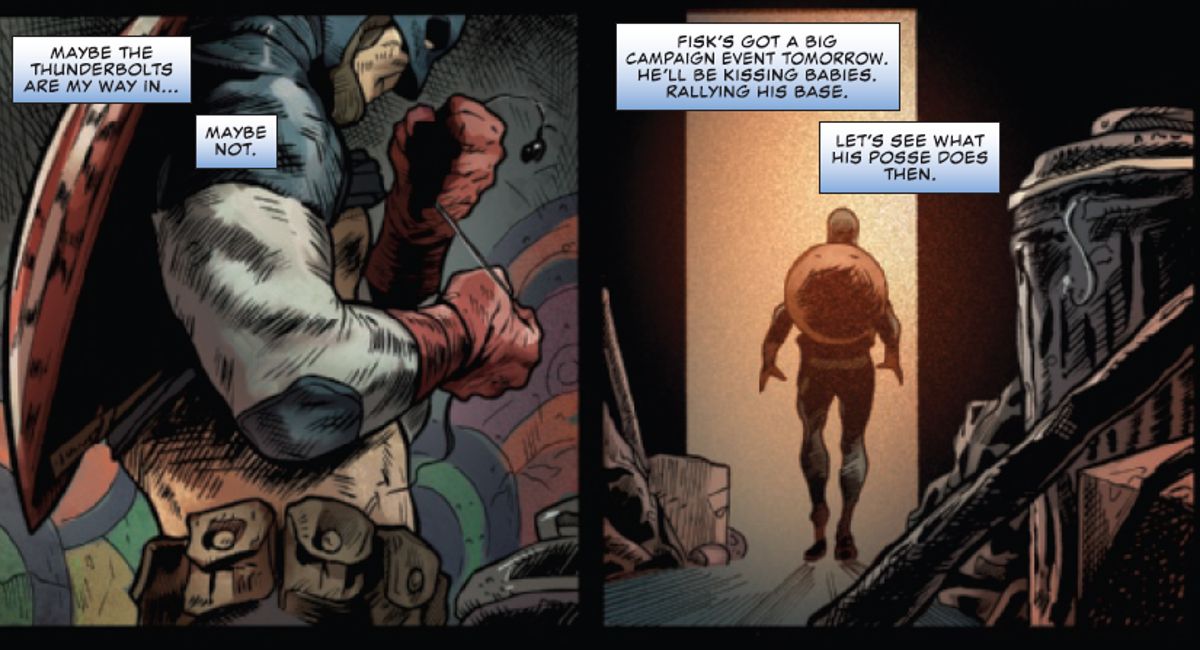 On the other hand, if he does survive the experience, it will be one of the defining moments of both John Walker's life and superhero career. Even if he hasn't made any great headway just yet, inserting himself into Fisk's circle in a position of power has ensured that there will be no stone that the U.S. Agent cannot turn. Of course, that may not be enough for him to build a case against the former Kingpin, especially when Fisk has so much sway over nearly everyone in the city. Then again, if there is one person in the Marvel Universe who has proven they don't take orders well, it is absolutely the U.S. Agent.
KEEP READING: Is a Long-Lost Marvel Character the Key to Stopping an MCU Villain?
from Ultimate Comic Blog https://ift.tt/1l7kOCq
via IFTTT