Marvel's X-Cellent #1 Is a Joyous Return | CBR
https://ift.tt/MnPF6Yu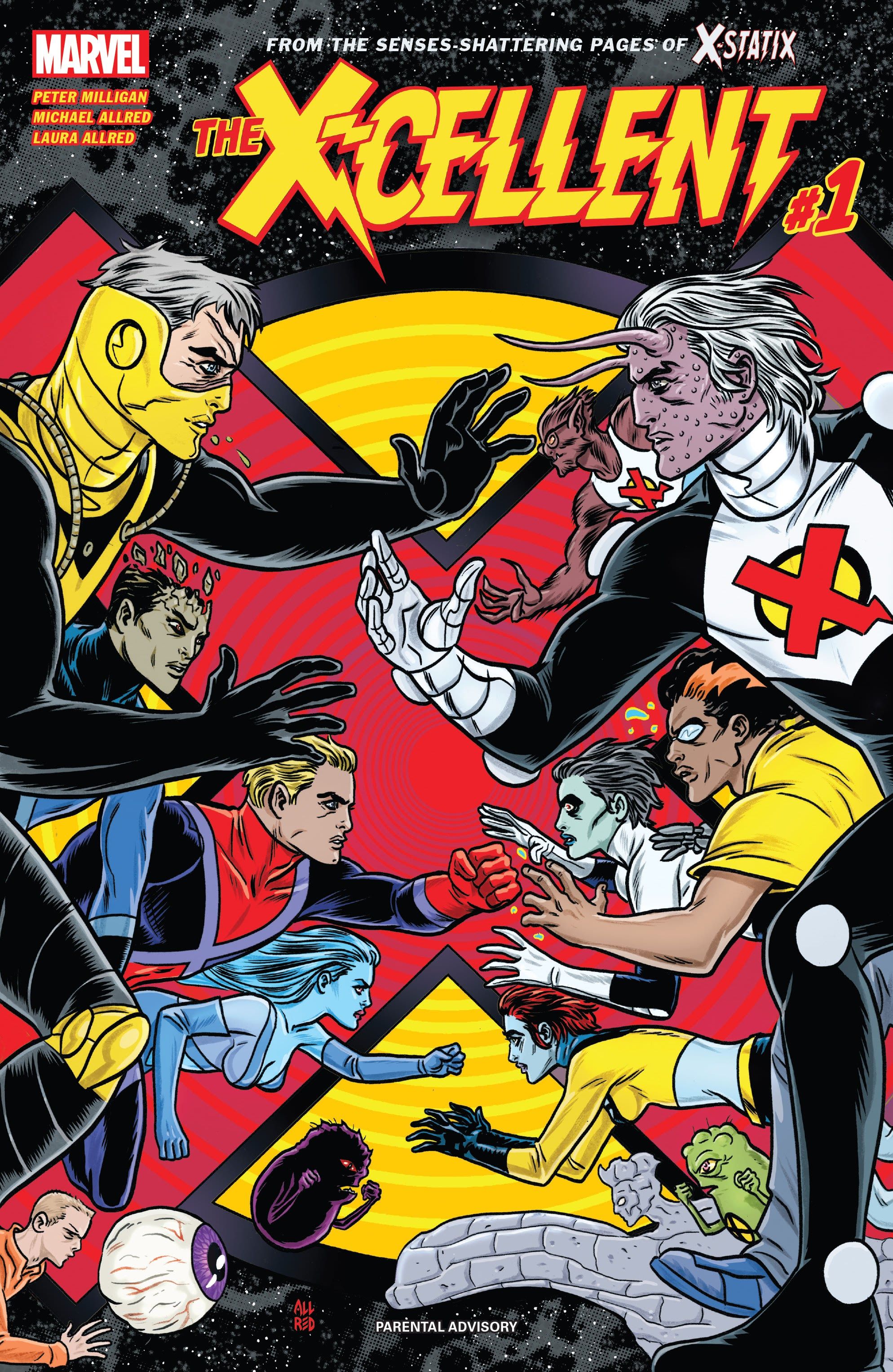 In the early 2000s, Peter Milligan and Michael Allred reinvented Marvel's X-Force to be a funny, self-aware group of heroes who eventually transformed into the X-Statix. The quirky series became a cult classic featuring characters like Zeitgeist, U-Go Girl, The Anarchist and Doop. Now the two veteran creators are returning to the world of their self-aware, media-conscious superheroes in the new ongoing series The X-Cellent, which picks up years after the end of X-Statix and features an assortment of characters new and old. The debut issue is a fun, action-packed comic that will delight fans of the original series and intrigue new readers.
X-Cellent #1 explores the rivalry between the new X-Statix, led by Mister Sensitive, and a new team of heroes by the name of the X-Cellent, led by the recently resurrected Zeitgeist. While the X-Statix struggle to remain relevant by filming a reboot of their television show chronicling their adventures, Zeitgeist and his compatriots launch themselves into super-stardom with social media and viral videos. Zeitgeist tells blatant lies about the X-Statix and paints himself as a warrior for free speech, but his true intentions seem far more self-serving and tensions between the two teams threaten to get out of hand.
RELATED: Peter Milligan Returns With Dogs of London, A Bloody Crime Saga For Aftershock Comics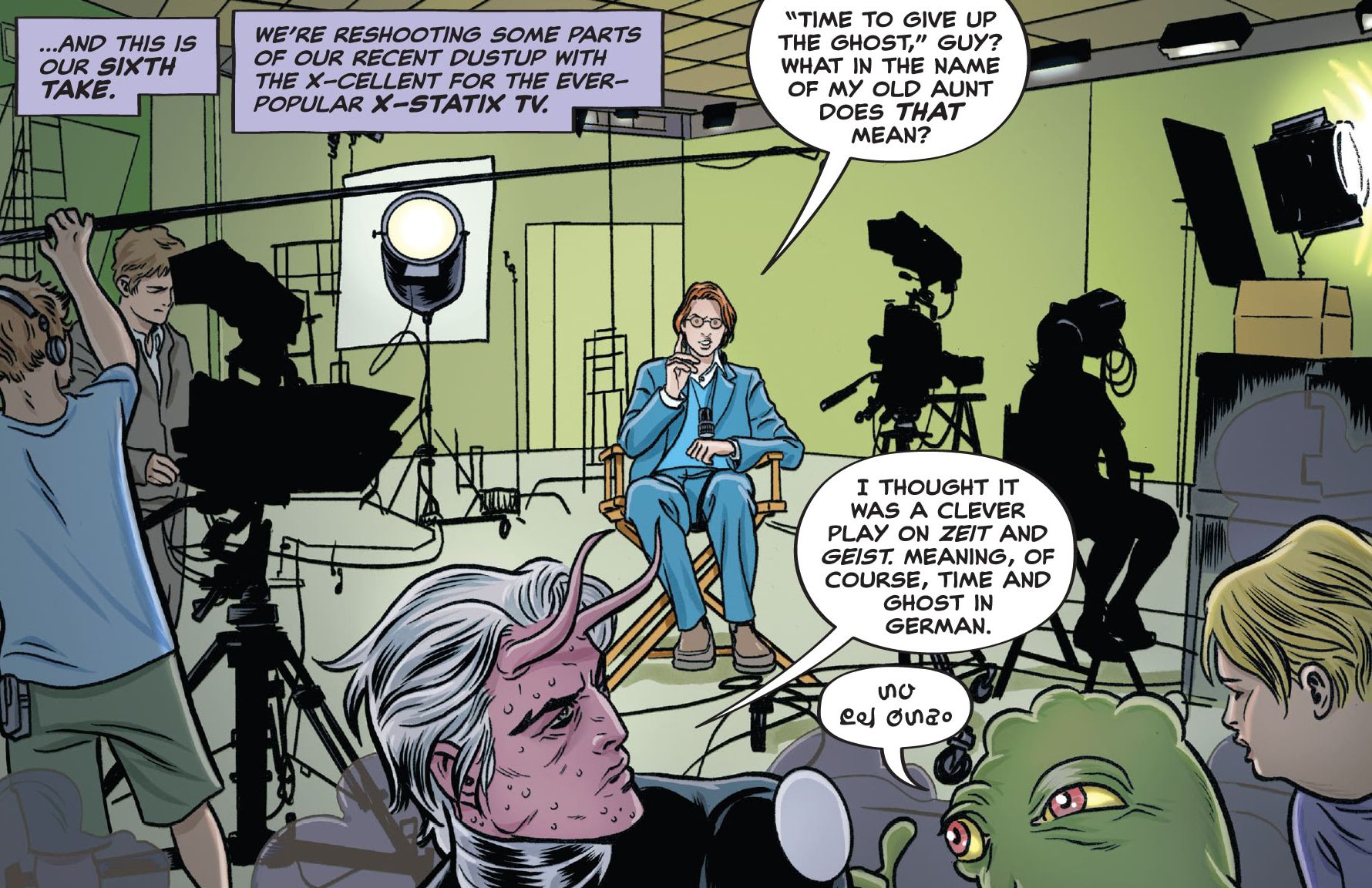 Peter Milligan does a wonderful job including fan-favorite characters from the X-Statix alongside a new generation of heroes. This blend of characters makes The X-Cellent #1 immediately accessible to both new and old readers alike and establishes that this is the beginning of a new chapter for the X-Statix. By centering the story around disinformation and social media, Milligan successfully uses Zeitgeist to capture the contemporary zeitgeist. This isn't a particularly subtle comic, but Milligan's tongue-in-cheek sense of humor keeps it from becoming too didactic. As funny and poignant as the writing is, Milligan still fills this first issue with tons of brutal action that sets the tone for the violent, fast-paced series.
RELATED: Marvel's Sabretooth #1 Comic Review
Allred's bold lines and playful character designs make every page a delight. In his hands, lengthy conversations are as visually engaging as epic fight scenes. Allred doesn't reinvent the wheel in X-Cellent #1, but his work is as dynamic and fun as always. Fans of his work will be pleased to see he hasn't missed a beat. Laura Allred's colors help highlight his pop-art sensibilities and make for a bright world that perfectly suits the fun, flashy tone of the comic. Allred is at his best drawing this issue's final fight scene. His clean line-work adds clarity to the chaotic battle between numerous heroes, each with their own absurd power, and Allred's attention to detail when it is time to depict gore is a harsh reminder of just how dangerous these fun characters really are.
The X-Cellent #1 is a spectacular follow-up to Milligan and Allred's X-Statix. It also stands on its own as a fun action story that feels at once timeless and urgently contemporary. Milligan and Allred complement each other's work perfectly to present a gruesome combination of humor and action and an excellent reminder of how fun comics can be.
KEEP READING: Marvel's Fantastic Four: Reckoning War Alpha #1 Comic Review
from Ultimate Comic Blog
https://ift.tt/6EKkBRV
via IFTTT