Marvel's Worst Avenger Forced His Way onto the Team in the Grossest Way
https://ift.tt/32ylL3P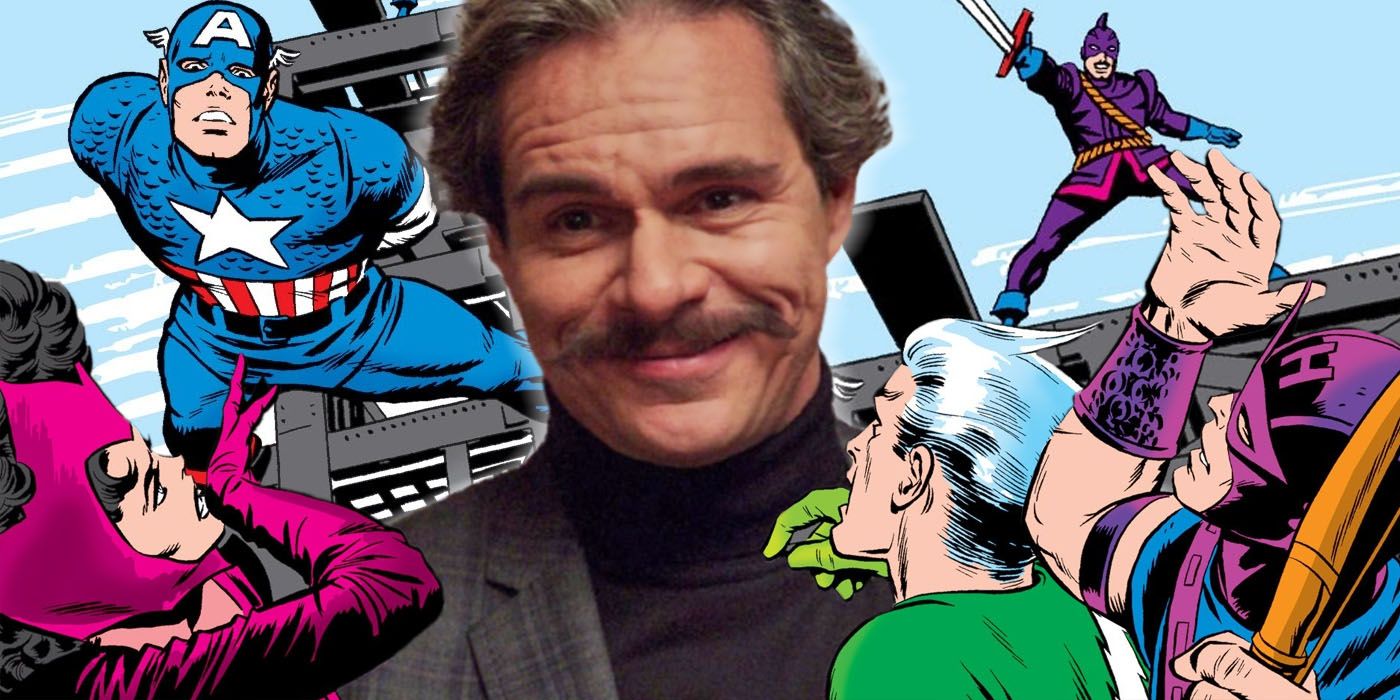 Today, look at the Avengers putting on their Bad Idea Jeans to accept Swordsman into their ranks for some ridiculous reasons.
This is "How Can I Explain?", which is a feature spotlighting inexplicable comic book plots.
On the new Hawkeye series, the Marvel Cinematic Universe version of the Swordsman has debuted (as Jack Duquesne) and brother, do I have stories about the original Swordsman! We'll start with his bonkers plan to get to join the Avengers, a plan made even worse by the fact that it actually (eventually) works, despite being actively evil throughout the issue!
Avengers #19 (by Don Heck, Stan Lee and Dick Ayers) opens with the introduction of the Swordsman, who really harkens back to Heck and Lee's time together on the Iron Man feature in Tales o Suspense, which featured he debut of Hawkeye, as Swordsman really DOES feel like Hawkeye 2.0.
By the way, I've read the issue many times, but it was only now that I really appreciated just how crazy the opening page splash is. Am I reading this wrong, or did Swordsman just jump from one rooftop to another by stabbing his sword into the roof of another building?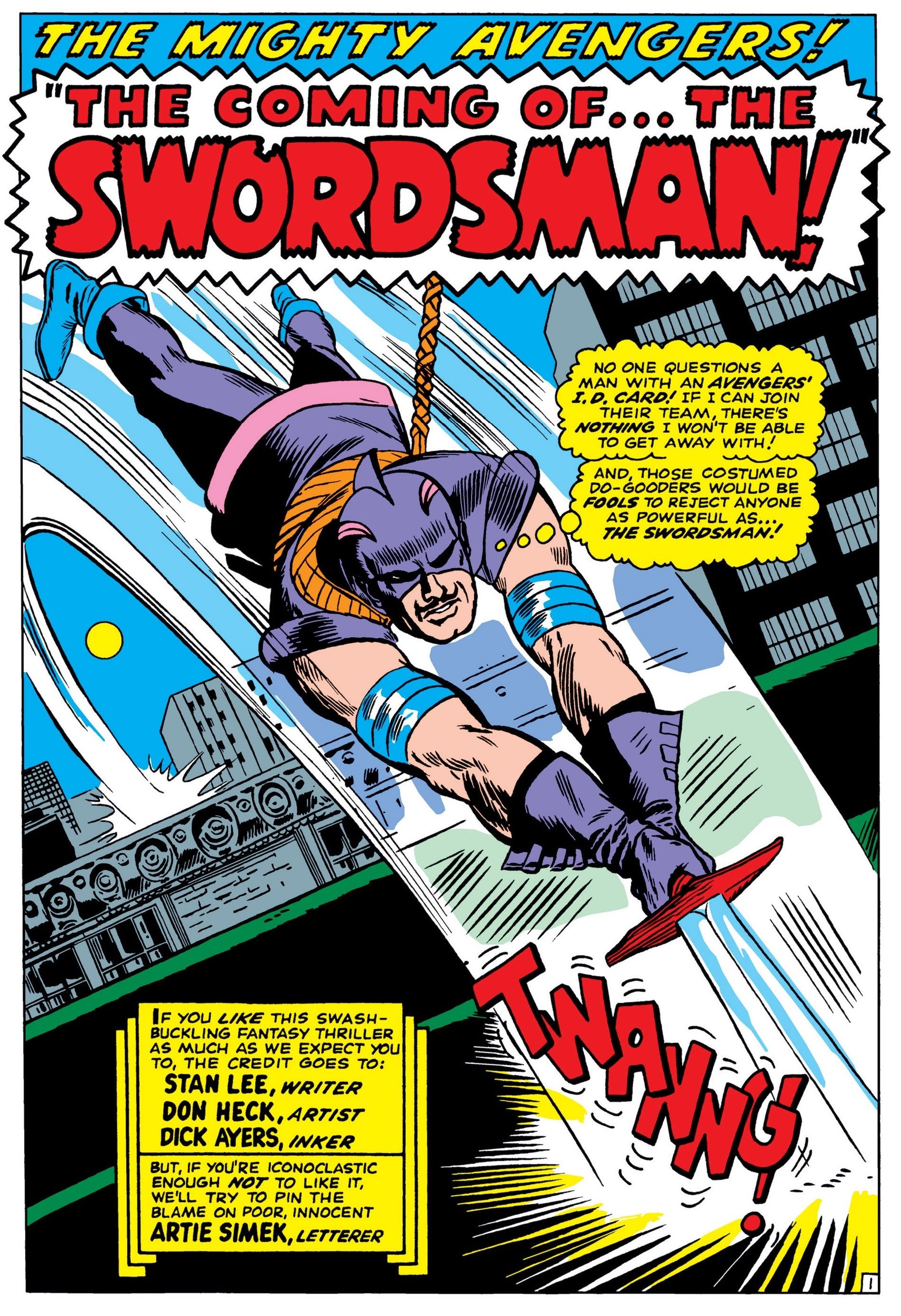 That's either insane or amazing.
RELATED: The Avengers Never Should Have Disbanded After Onslaught
An important thing to remember is that Hawkeye had JUST joined the team THREE issues earlier by breaking into the Avengers Mansion and tying up the Avengers' butler, Jarvis, and then cutting him loose with arrows (of course, as we recently learned, there was more to it than that), so it is not that there is necessarily a "right" way to join the Avengers at this point in time (Scarlet Witch and Quicksilver literally got their gigs by writing Tony Stark a LETTER). So breaking into the Avengers Mansion and swinging your sword at a guy who was THANKFULLLY super fast so that he could avoid your sword is not necessarily much worse than Hawkeye's approach…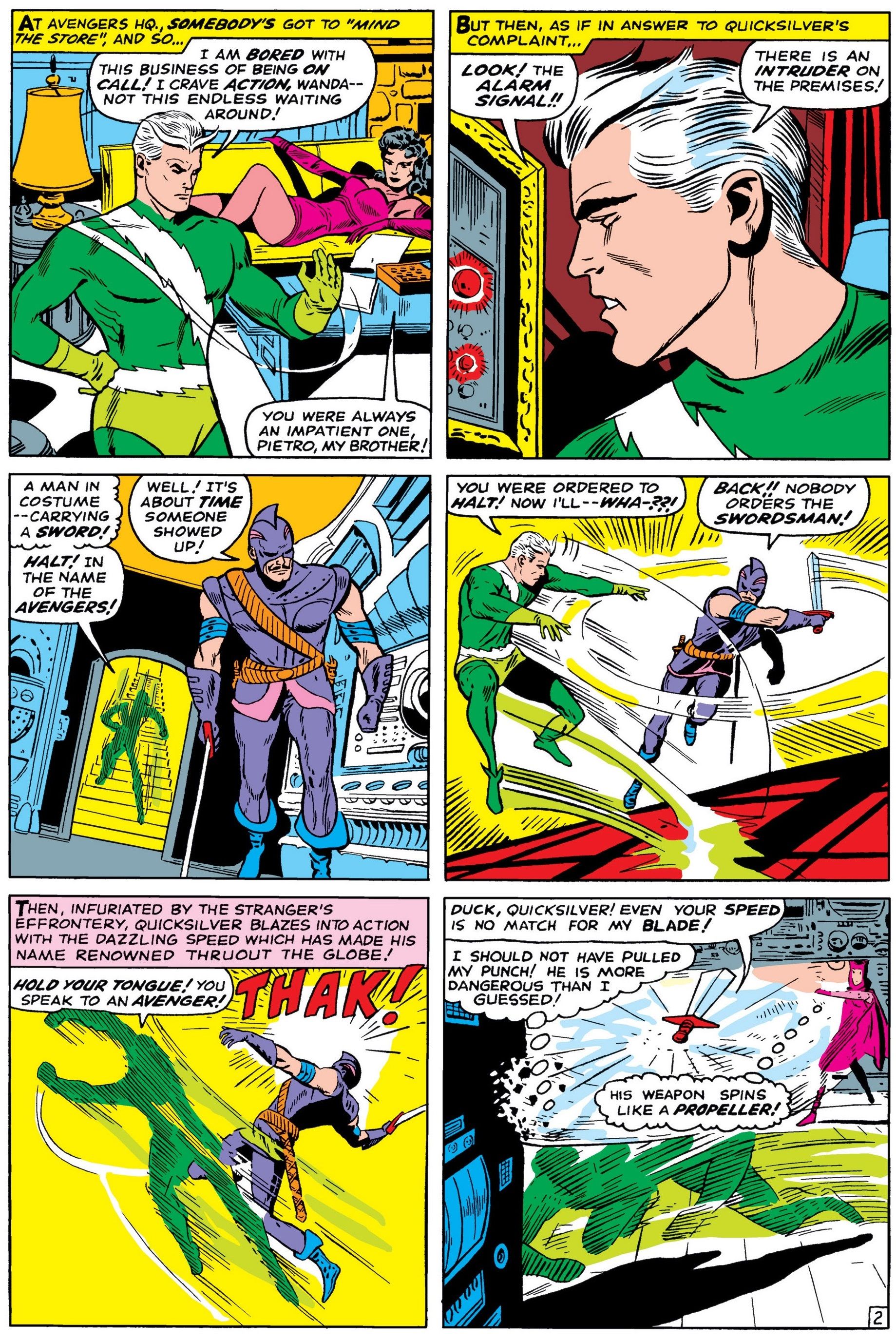 Of course, when they beat him up, he claims that he was just testing them. Yeah, that's the ticket! And then when they sort of believe him, he hits Quicksilver with his sword! "It was only the flat end" is not a good excuse, buddy!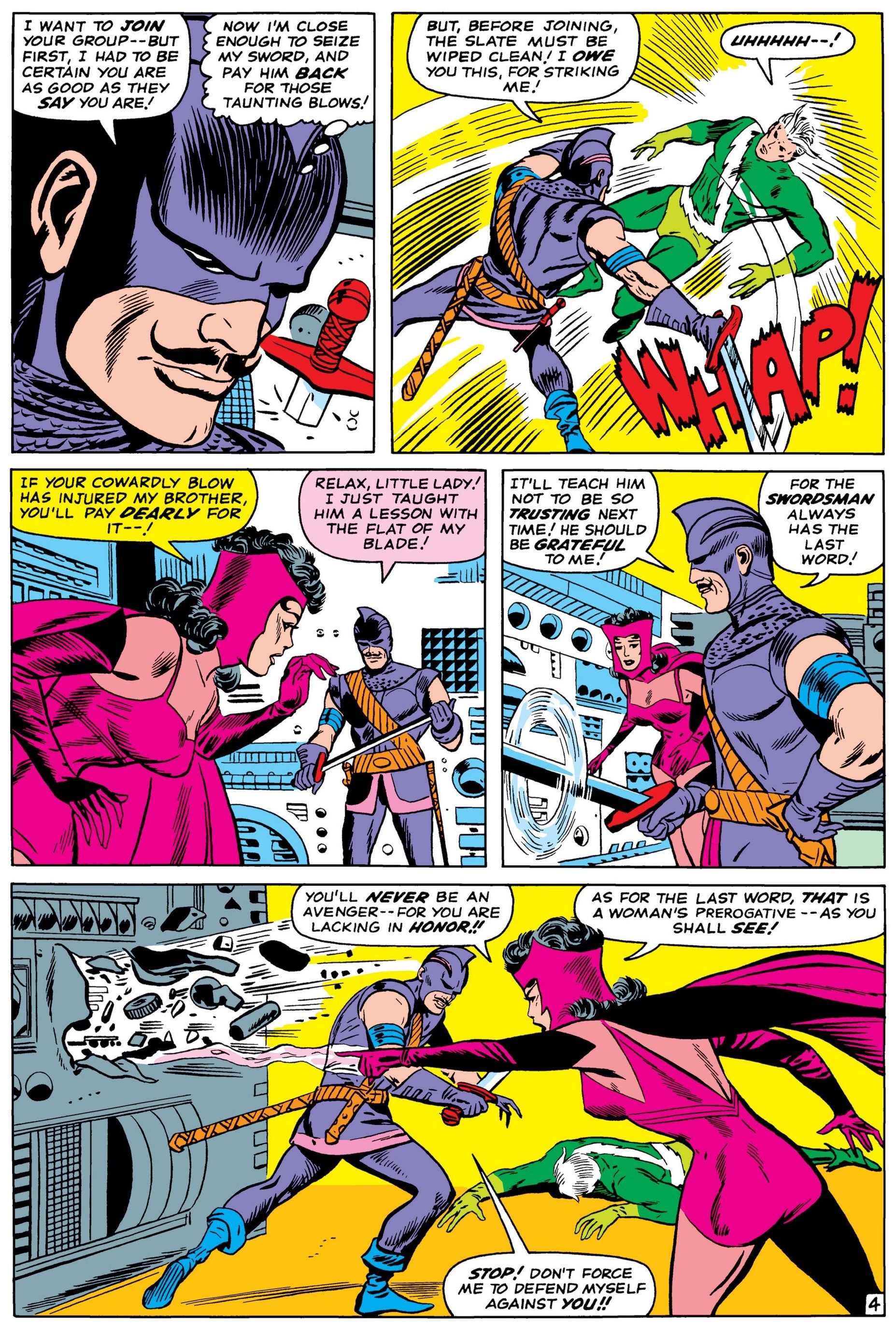 So Captain America shows up and he finds out that Swordsman is, like, wanted all over the world (the use of adventurer here was odd, though). So no chance they'll accept him as a teammate…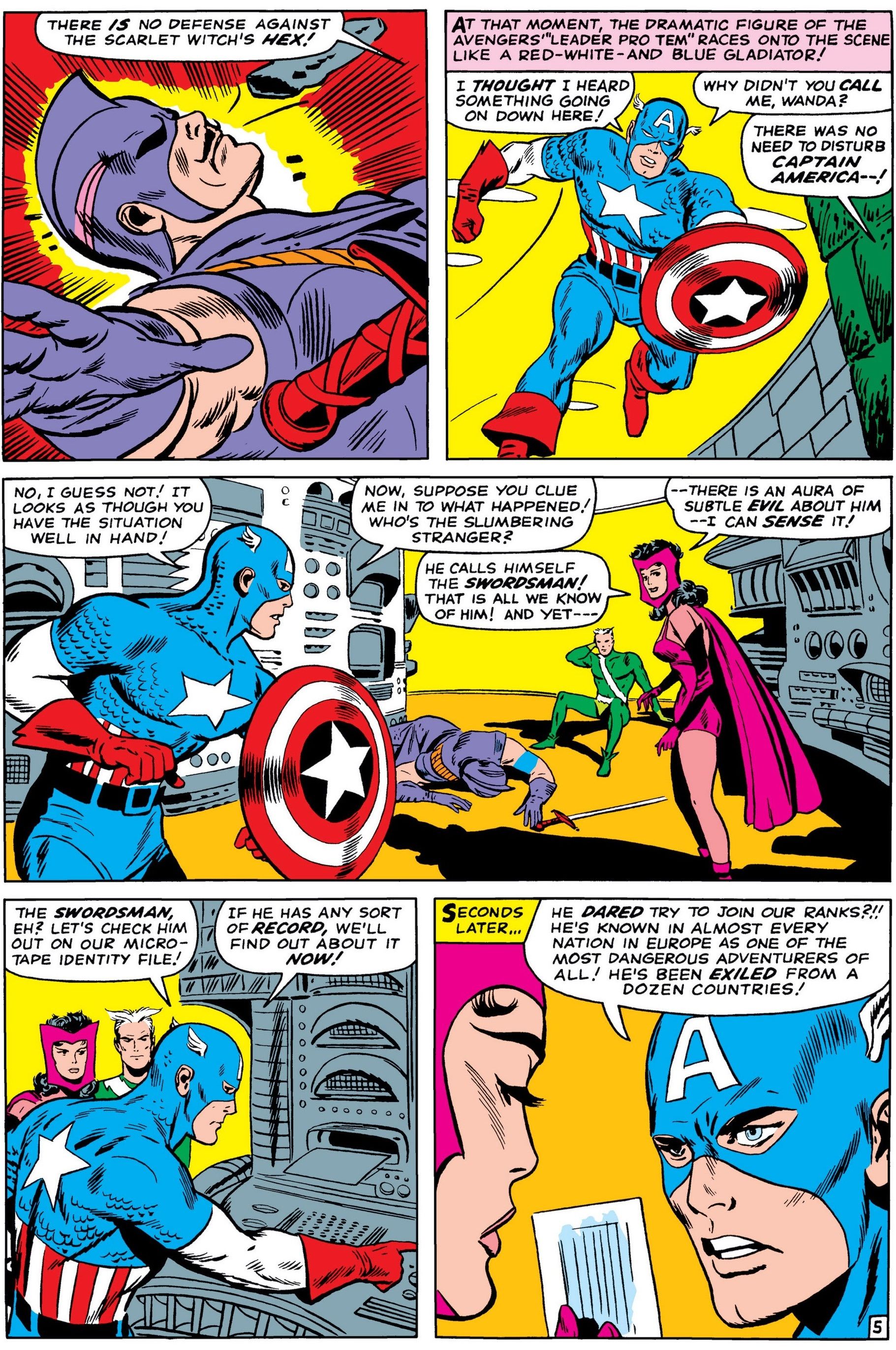 And that's before Hawkeye shows up and explains that the Swordsman was the guy who taught him archery (swords, archery, it's all the same difference, right? How hard is it to learn archery? Clint Barton is good at it, it can't be that hard) and tried to kill him when he was a teenager…..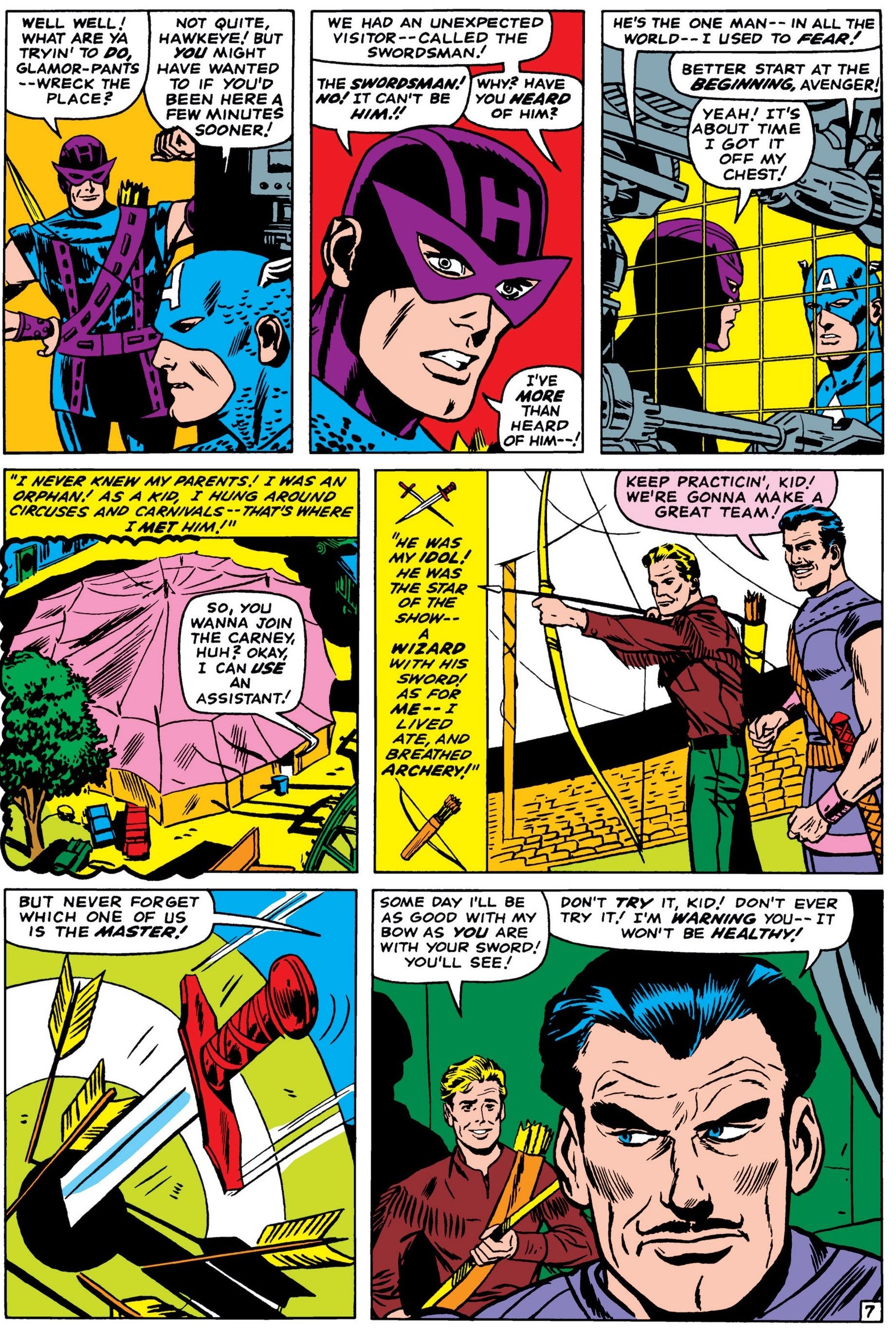 So yeah, he REALLY shouldn't be on the team.
But then he captures Captain America (as part of a silariously silly plot) and then offers to spare Captain America's life if he is made the leader of the Avengers!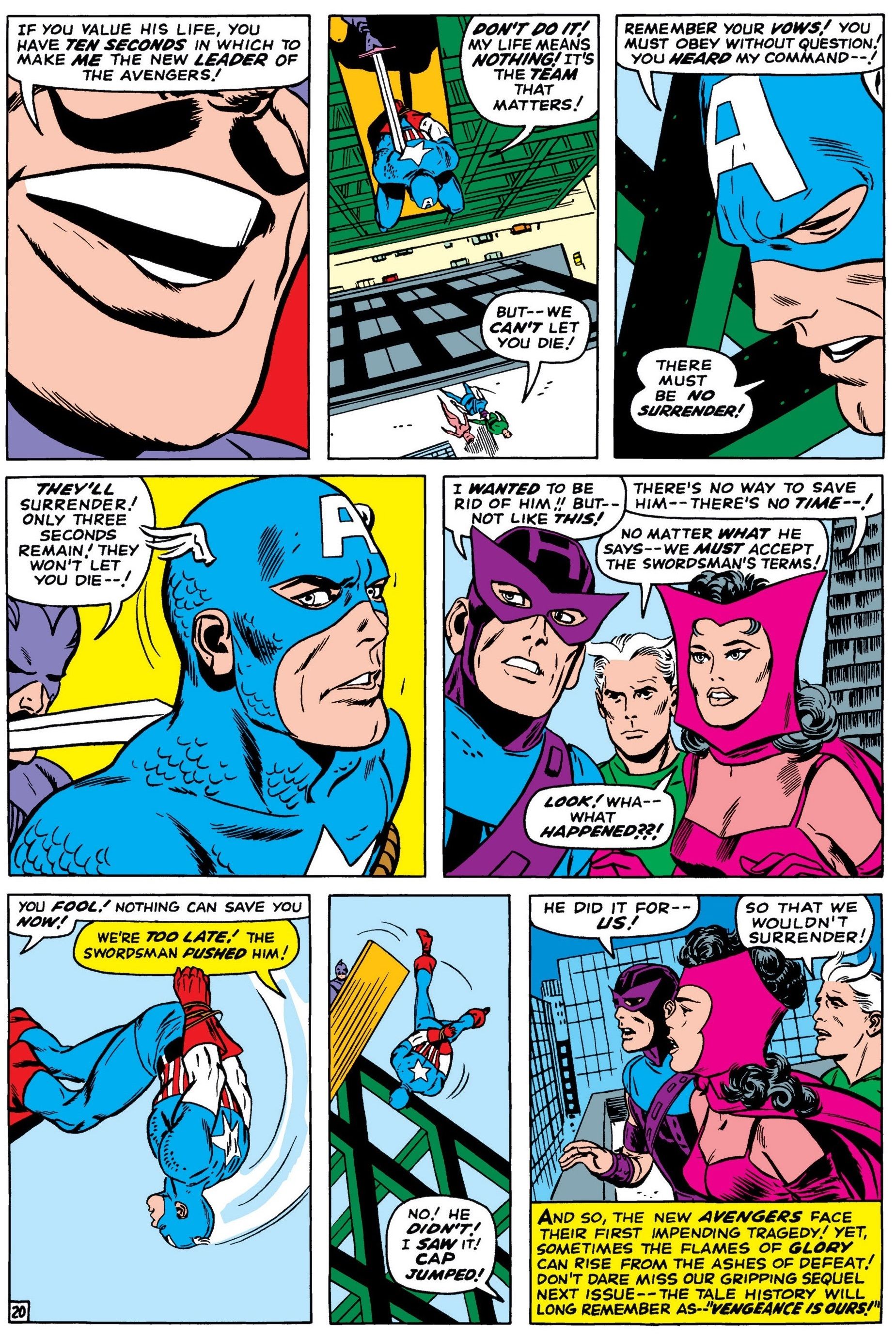 You have not thought things out, dude! Cap then takes himself out of the equation, by just jumping from the building.
RELATED: The Avengers Never Should Have Disbanded After Onslaught
The Avengers save Cap and then they surround Swordsman, who then…vanishes….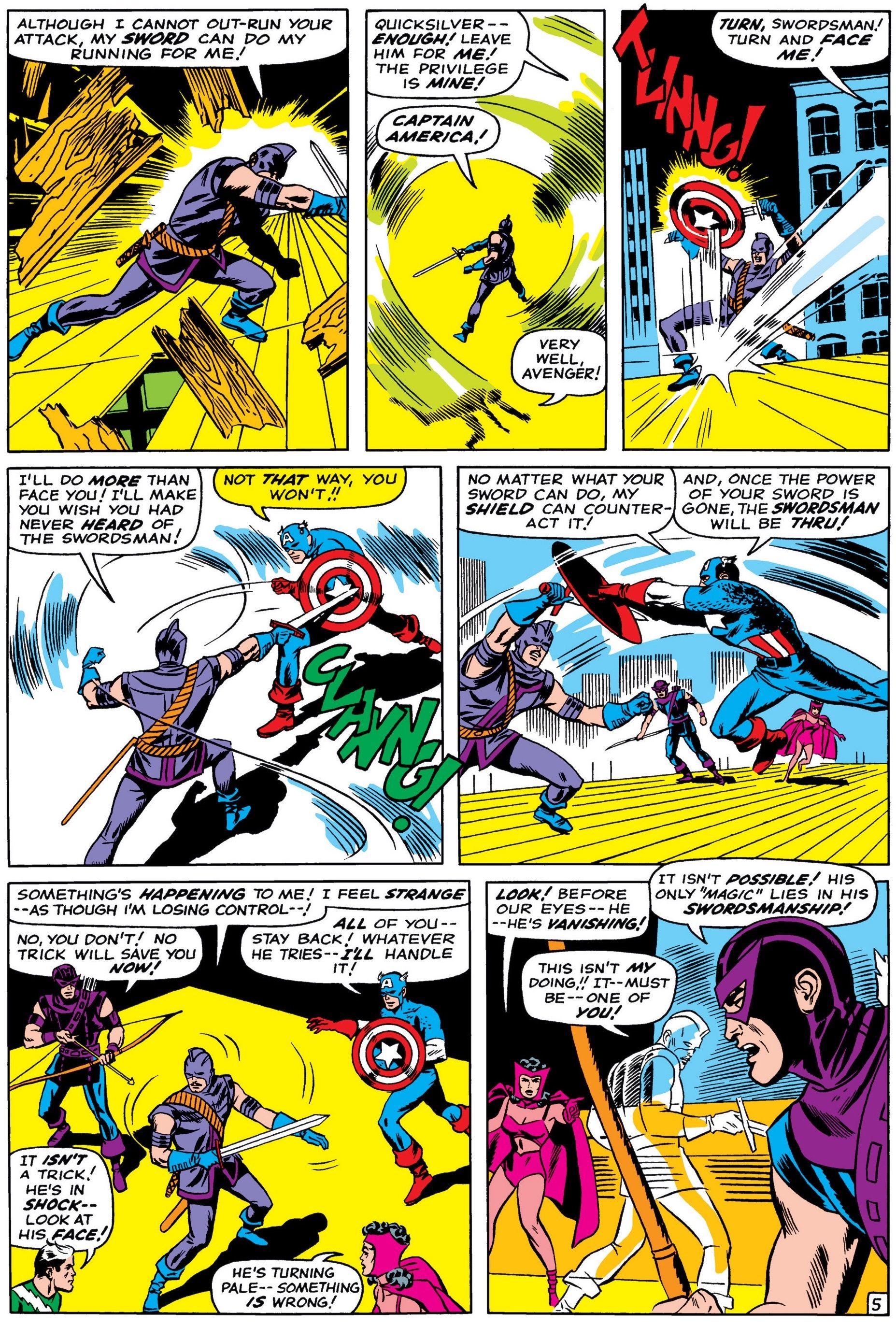 The Mandarin rescued him because he wants to use him as an agent to kill Iron Man and the Avengers. He gives Swordsman a fancy new sword…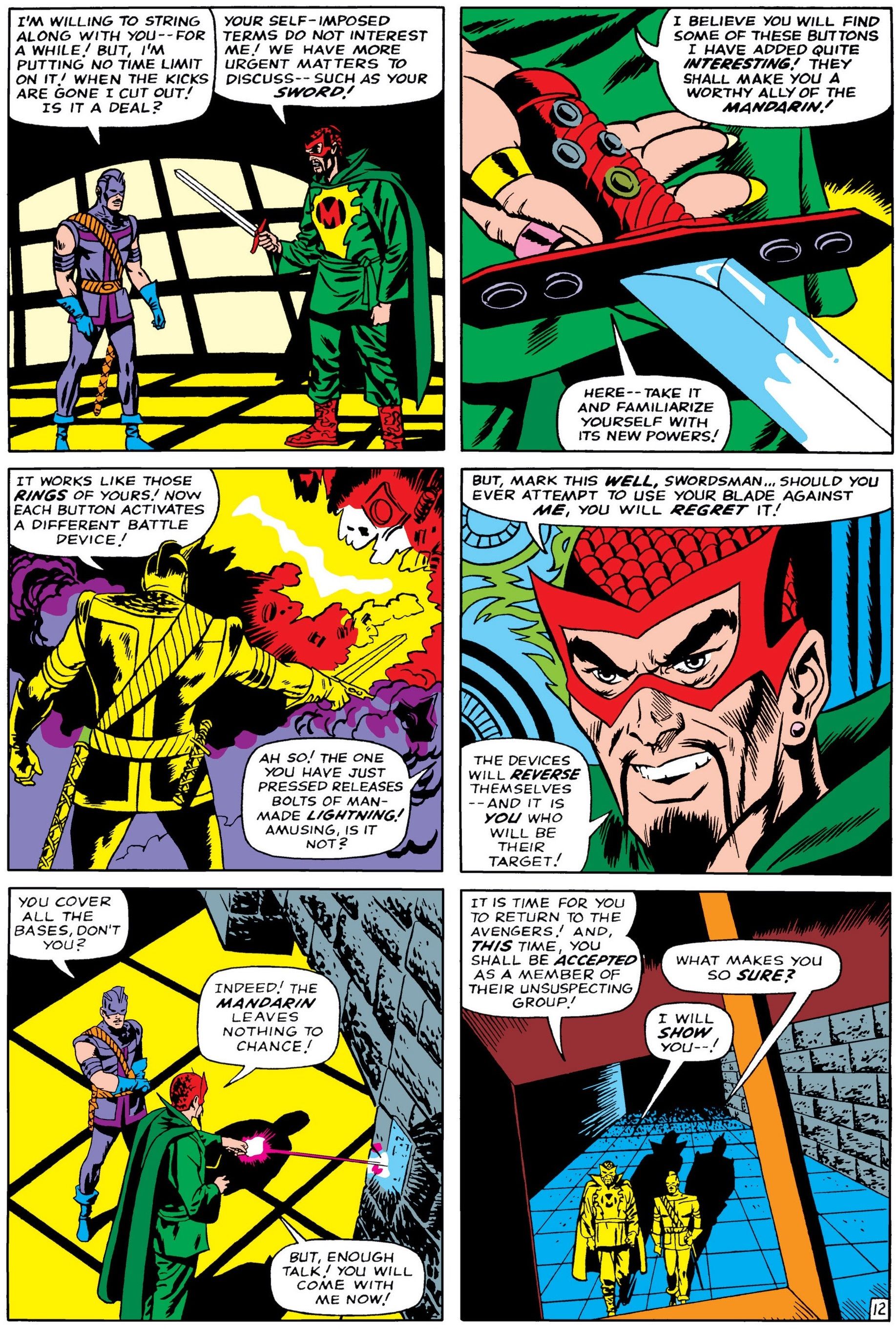 Mandarin then uses a projection system to pretend to be Iron Man and insist that the others just accept Swordsman on the team, that he was just testing them all and if they didn't hire ex-cons, they wouldn't made the four of them as the Avengers in the first place!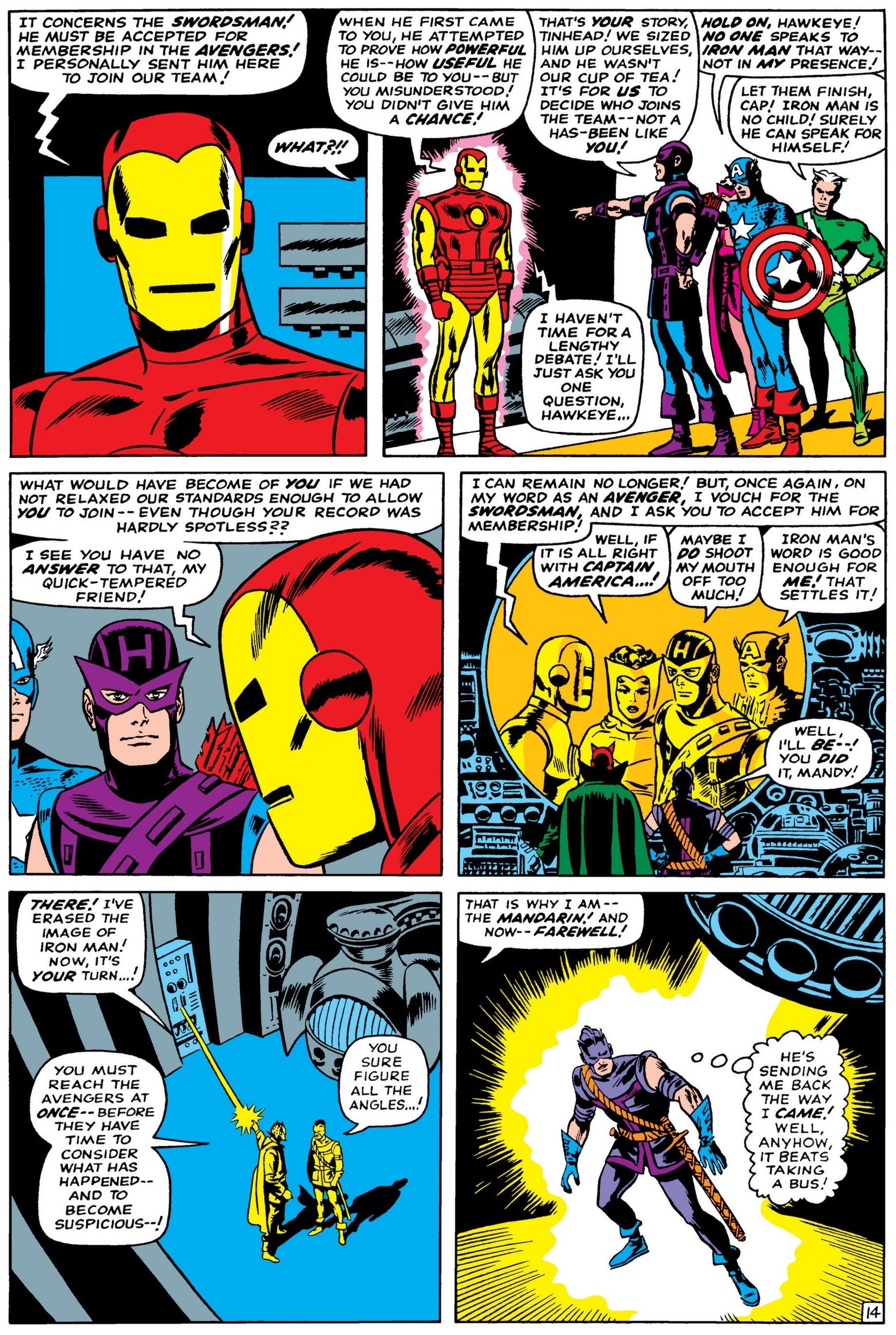 Hawkeye is pissed, but the Avengers go along with it and make him a team member, despite Cap clearly not trusting him….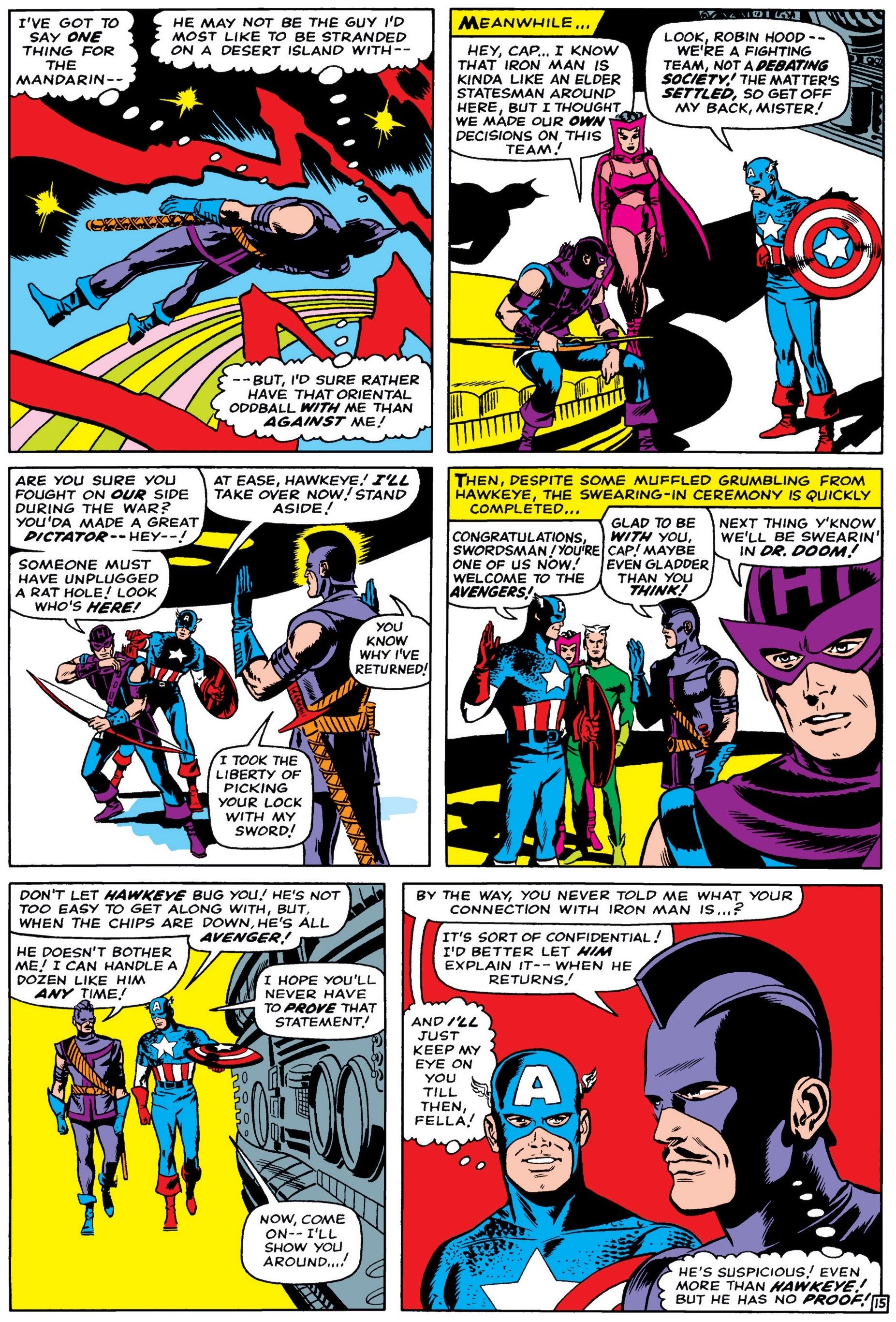 The idea was putting him on the team was to keep an eye on him, but he sneaks in a bomb that could kill most of them RIGHT away and he is only found when he tried to GET RID of the bomb!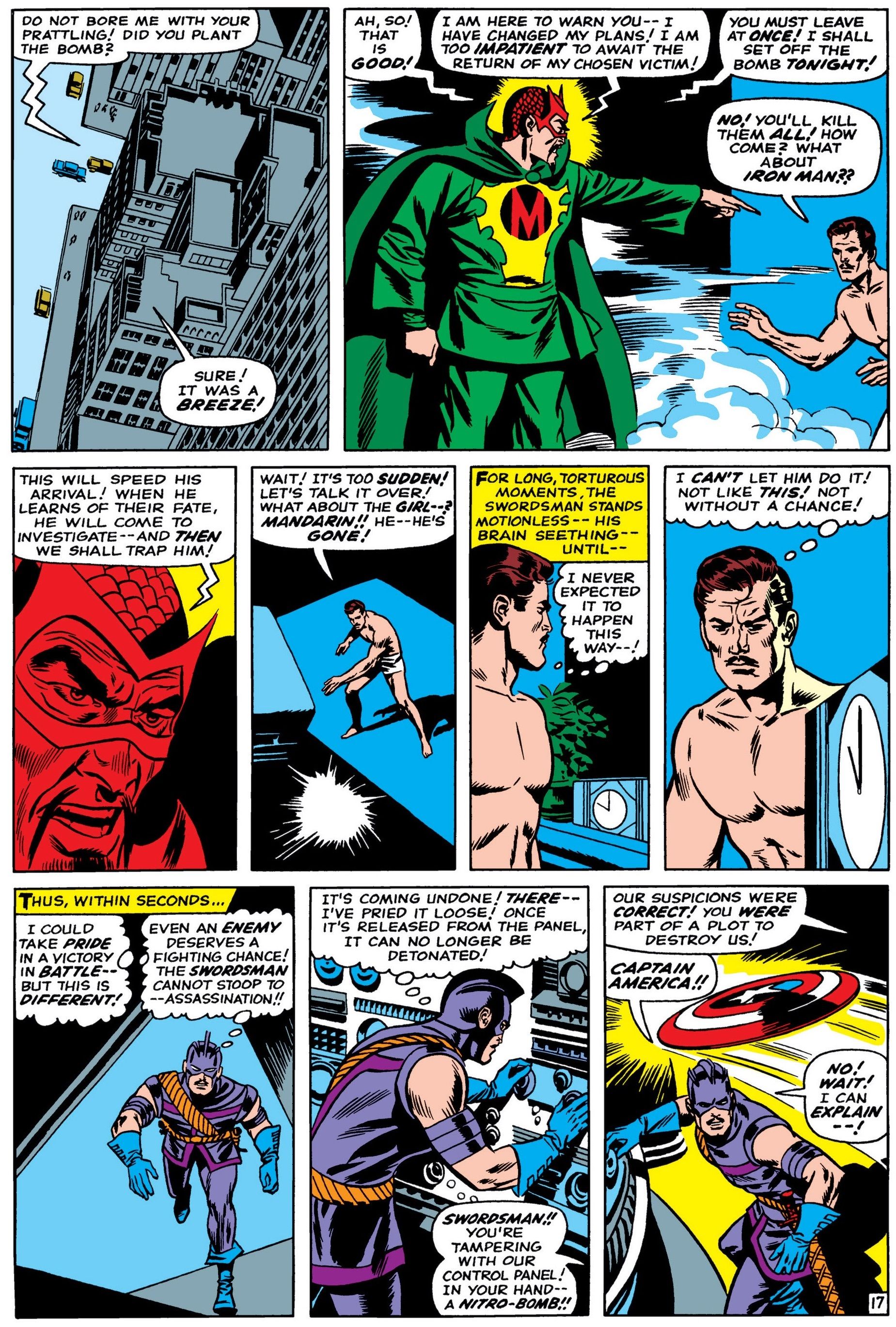 How dumb are the Avengers to let him just plant a bomb that could have killed them all without doing ANY surveillance on the guy!
If anyone else can think of a good inexplicable comic book plot, write me at brianc@cbr.com!
KEEP READING: Hulk and Thor's Most Brutal Fight Should Have Been Impossible
from Ultimate Comic Blog
https://ift.tt/318qTLy
via IFTTT