Marvel's Wilson Fisk Makes His Biggest Play Against Daredevil Yet – Review
https://ift.tt/3251Qti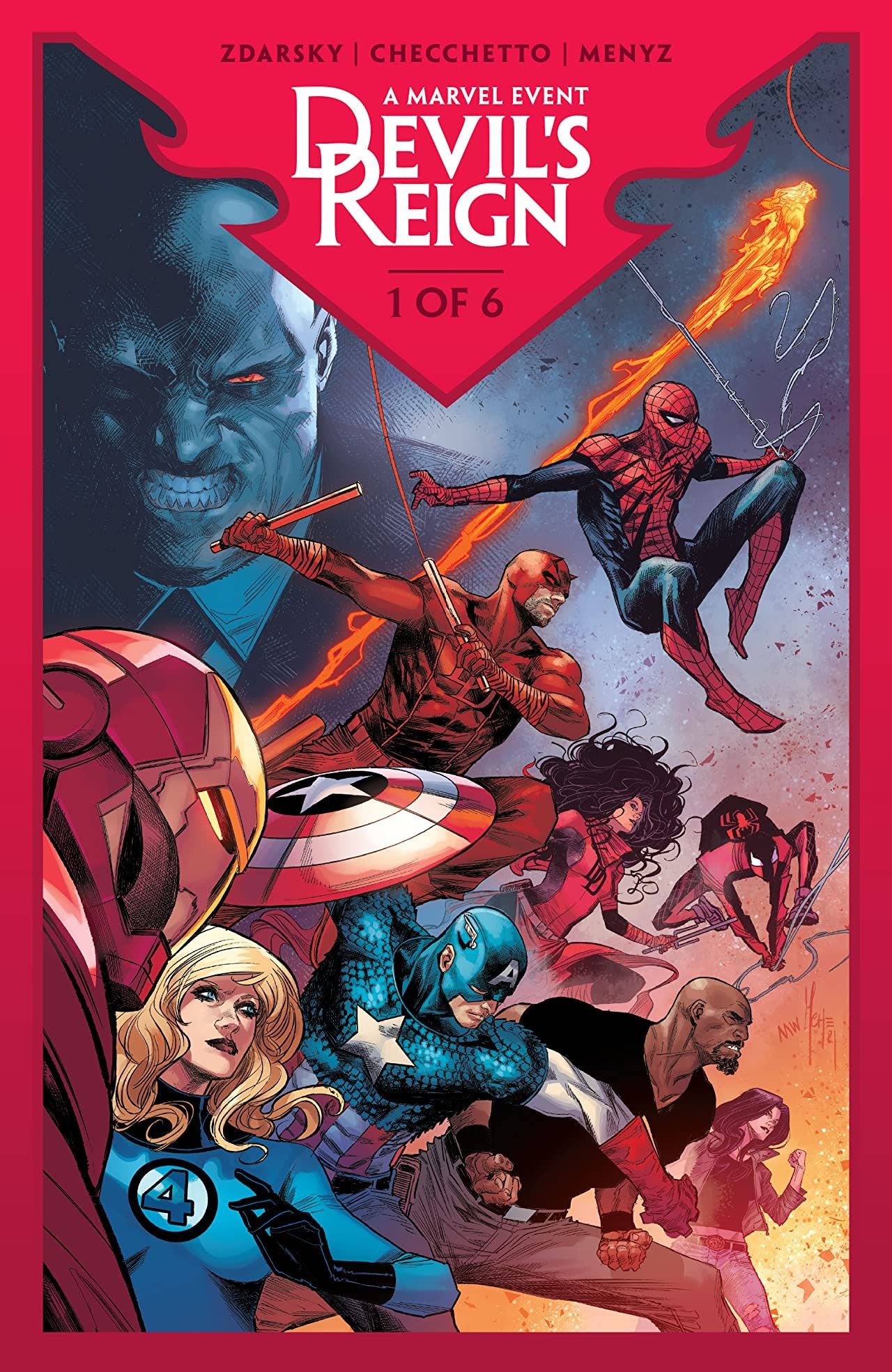 Wilson Fisk has had enough of Marvel's vigilantes in Devil's Reign. Written by Chip Zdarsky and drawn by Marco Checchetto, the six-issue miniseries continues the pair's work from Daredevil, with the former Kingpin of crime using his power as Mayor of New York City to take down his longtime rival. It is an explosive start to Marvel's hottest winter crossover.
Devil's Reign #1 opens with Fisk addressing Daredevil about his secret identity. The mayor cannot rest knowing that Daredevil's secret identity was erased from his mind. Matt Murdock taunts Fisk and swings off into the night. In turn, Fisk uses his power to outlaw vigilante activities, claiming these "heroes" act without substantial consequences. This doctrine leads to a new Thunderbolts forming, composed of former convicts and security agents that can capture any lawbreakers. In the wake of this declaration, heroes like Miles Morales, Moon Knight, and the Fantastic Four are attacked by New York's finest, sending the remaining members of the superhero community into hiding. After the Thunderbolts arrest Darkhawk, Luke Cage fights back, starting a war with the government. Fisk continues his push by working with the city's young Kingpin and teaming up with the Purple Man. However, when the Purple Man tries to betray Fisk, the mayor takes his biggest risk yet to defeat Daredevil.
RELATED: Kingpin Vs. Carnage May Be Marvel's Most Despicable Fight… for the U.S. Presidency?
Though Devil's Reign #1 spins out of Chip Zdarsky's work on Daredevil, the writer provides readers with everything they need to become engrossed in Murdock's latest struggle. Zdarsky starts the book small by giving Fisk the perfect motive to escalate his longtime feud with Daredevil. As evident in his years as the Kingpin, Fisk thinks he is at the top of the food chain and should be privy to anything he desires. Fisk cannot accept that Daredevil dangled his secret identity just beyond his reach, which drives him to make irrational decisions like taking on literally every superhero in New York City. Though this plot could quickly feel like a retread of Civil War, Zdarsky's decision to make Devil's Reign unfold from Fisk's emotions gives it a unique flavor. Additionally, Zdarksy does an exceptional job establishing the stake of the story by integrating characters like Tony Stark and Luke Cage, whose identities have their own complex pasts. These moving pieces flesh out the world and ensure that there are many ways that things can play out, keeping readers on the edge of their seats.
RELATED: Daredevil's 'No Way Home' Is Already Better Than Spider-Man's
Artist Marco Checchetto draws Devil's Reign #1 and immediately creates a dangerous landscape for New York's heroes to explore. Checchetto's layouts and pacing are nothing short of remarkable, as he fluctuates between kinetic fight scenes and detailed dialogue-driven sequences. A great example of this is Daredevil's introduction, in which Checchetto compresses Matt's body for the jump while unleashing his billy clubs' cord to create motion in a static image. Similarly, the impact of Captain America's shield shattering against somebody's helmet is wince-inducing, conveying emotion and even pain. Meanwhile, quiet moments like Fisk's confrontation with the new Kingpin have room to breathe, as if to allow readers to sit in the room alongside the characters so they can witness the intensity of the conversation for themselves. Colorist Marcio Menyz is also key to this issue's success. His versatile range of colors makes NYC feel like Daredevil's turf. Menyz enriches the book's environments with color washes that point to distinct light sources, like the sirens of police cars of the twilight of dusk.
Devil's Reign #1 is a gripping debut for Zdarsky and Checchetto's biggest Daredevil story to date. With well-defined characters, a high-stakes premise, and breathtaking action, the series has all the makings of an instant classic. More than ten years after Marvel's last Daredevil-centric event, Devil's Reign #1 reestablishes Matt Murdock as one of comics' finest heroes.
KEEP READING: Marvel's Biggest Threat Stole Another Netflix Villain's Powers – And That's Terrifying
from Ultimate Comic Blog
https://ift.tt/31QdWa1
via IFTTT