Marvel's Blade & Dracula Team Up to Fight Aliens – And It's Super Fun
https://ift.tt/3pWnoQP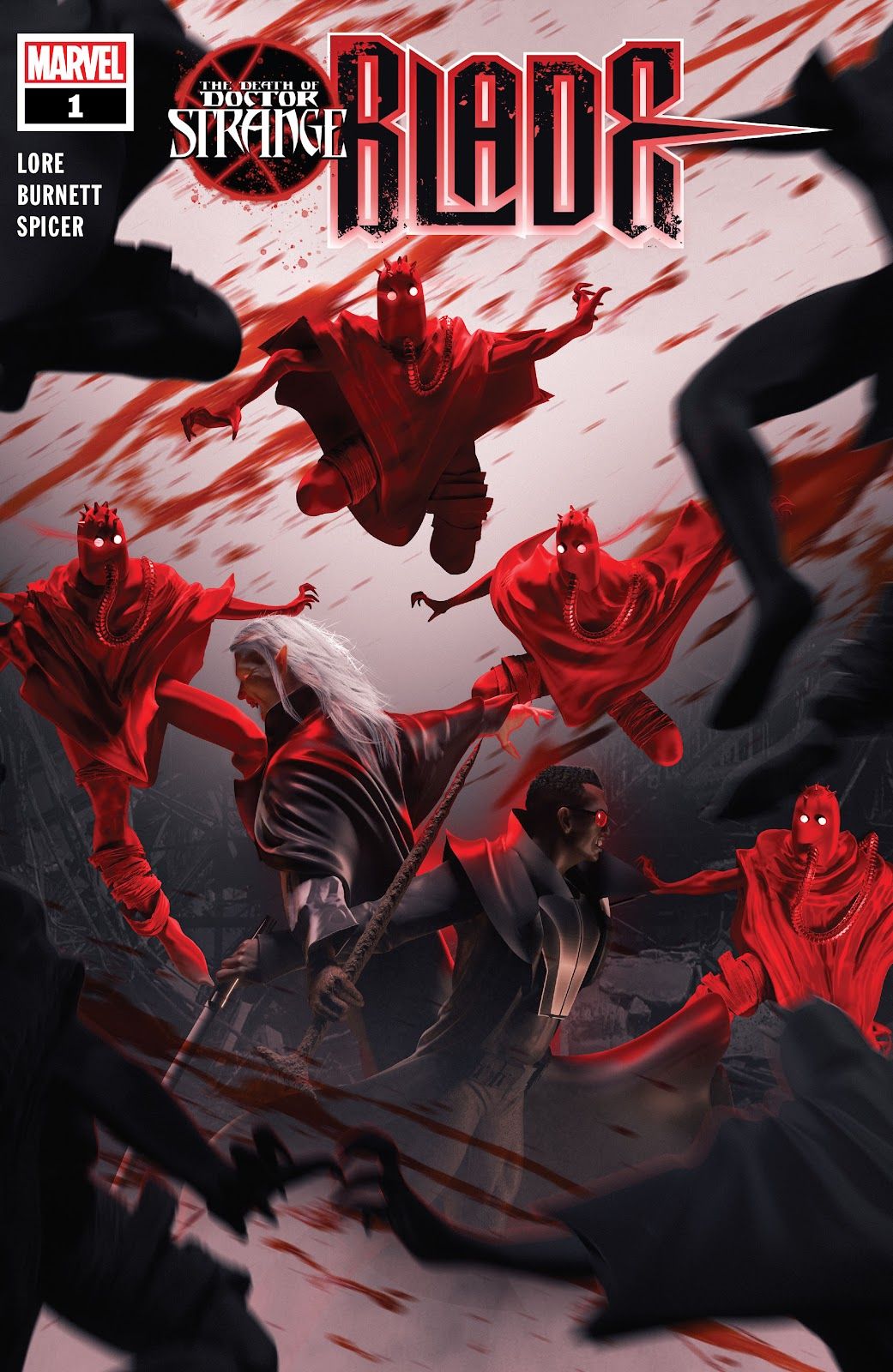 Known as one of the most renowned vampire hunters in the Marvel Universe, Blade protects the world from bloodthirsty vampires. He often goes toe to toe with his arch-nemesis, the notorious Dracula. The aftermath of Marvel's King in Black event saw Dracula successfully establishing a new country for vampires in Pripyat, a favor for helping out the humans in their fight against the symbiote God Knull. The United Nations and Avengers leave Blade in charge of law and order. Now that Doctor Stephen Strange has died, the world is without a magical deterrent and the vampires are without a formidable foe. Blade must now keep an eye out not only for vampiric threats but also for otherworldly threats.
Written by Danny Lore with artwork from Dylan Burnett, The Death of Doctor Strange: Blade #1 presents an in-depth view into the political side of Dracula's new vampire nation. Blade mourns the death of his friend Stephen as a party is in full swing in Pripyat, celebrating the death of the Sorcerer Supreme. While Blade and Dracula argue on the nonchalant attitudes of the latter's younger council members, a fight breaks out in the streets. Blade promptly jumps in to investigate the source of the commotion and finds a group of aliens who have landed on Earth. As Blade fights these extra-dimensional threats, Dracula plots his next move from the shadows.
RELATED: Peach Momoko's Demon Days: X-Men – Creator's Cut #1 Comic Review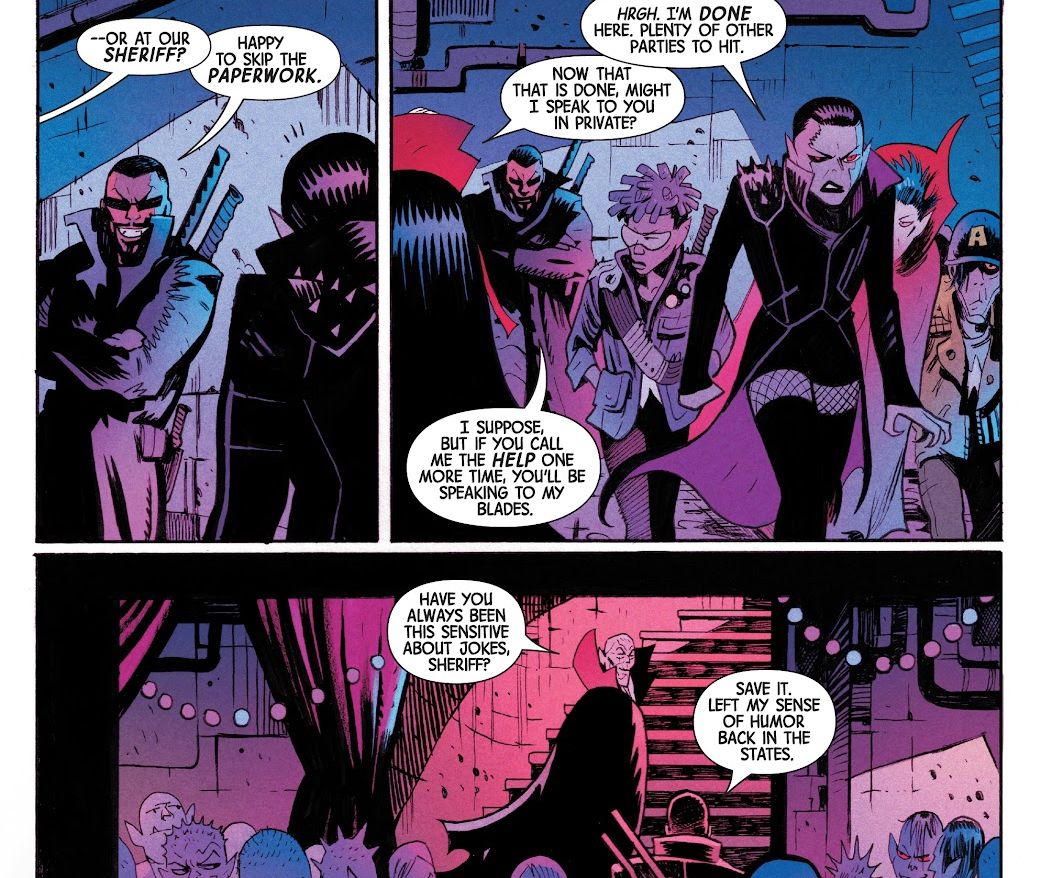 Writer Danny Lore is a frequent comic collaborator for Marvel and has written some of the most intriguing arcs and socially aware stories in comics. The Death of Doctor Strange: Blade #1 feels like a complete arc, with a well-defined beginning, middle, and end. The plot deftly balances a mix of action, gore, and suspense. Blade's conversations with Dracula always carry an air of tension and mutual admiration for each other despite them being mortal enemies. Unlike Spider-Man's heartfelt one-shot or Strange Academy Presents' soul-searching journey that are direct results of Doctor Strange's absence, this Blade one-shot lacks a magical connection. The arrival of a new adversary, on the other hand, promises new problems for the Marvel Universe.
Like Lore, artist Dylan Burnett is a relative newcomer to the comic book industry who has lent his art to several major titles including Ant-Man and Cosmic Ghost Rider. His artwork has clear anime influences, giving the comic book a wealth of energy with striking character designs and exaggerated movements. Burnett's clean, campy outlines and bold inks stand out against the dramatic setting of a deserted town teeming with hungry vampires. Colorist Mike Spicer uses a limited color palette of burgundy, crimson, and some variations of warm colors, giving the comic book a sinister feel. Equally notable are letterer Travis Lanham's contributions to this issue with his timely text effects accentuating the knuckle-baring action sequences even more.
RELATED: Marvel's Giant-Size Black Cat: Infinity Score #1 Comic Review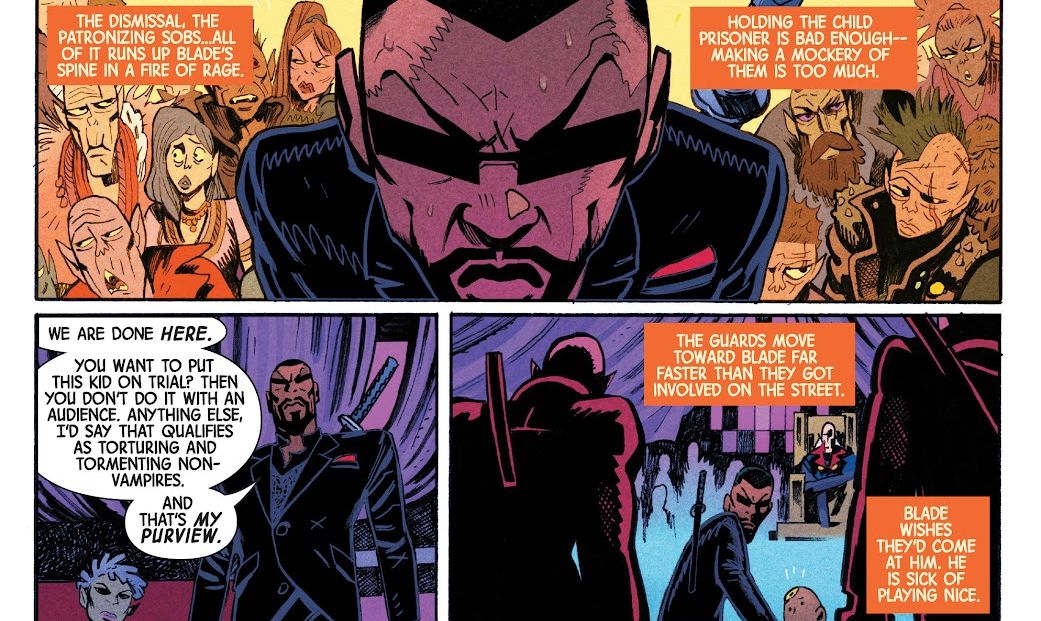 The Death of Doctor Strange: Blade #1 showcases the flamboyant world of Marvel's vampires. Readers can easily become engrossed in the plot even without prior knowledge of preceding events. With an undercurrent of tension sweeping through the story, Blade feels like a fish out of water when he is not swinging his swords. However, the story's antagonist is not as engaging as Blade and leads to a cliched resolution. Nevertheless, The Death of Doctor Strange: Blade #1 is a high octane, self-contained story that keeps you thrilled till the last page.
KEEP READING: Spider-Man: No Way Home Forces Spidey to Change His Fighting Style for Each Villain
from Ultimate Comic Blog
https://ift.tt/31RQ9q1
via IFTTT