Marvel's Black Cat Gets the Ending She Deserves in Infinity Score #1 – Review
https://ift.tt/3DB2Br1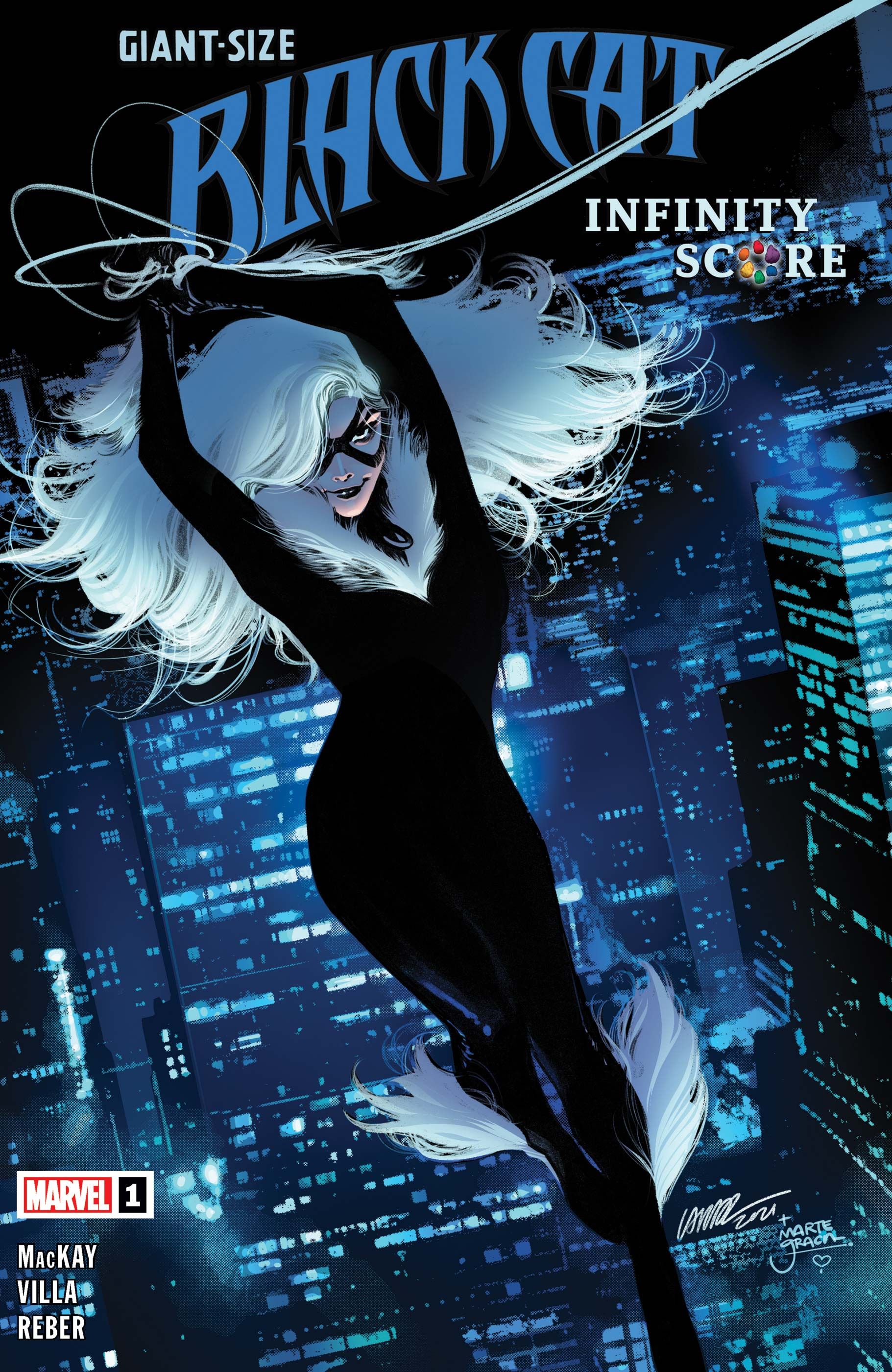 When the super-thief with a heart of gold's first ongoing series came to an end in September, Marvel's Black Cat had the odds stacked against her. In addition to trying to wrangle multiple villains with infinity stones embedded inside them, Felicia was pursued by both Nick Fury and the vigilante Nighthawk. Now, author Jed MacKay and artist C.F. Villa present the dramatic conclusion of their Black Cat series and Marvel's Infinite Destinies crossover event in Giant-Size Black Cat: Infinity Score #1 — an exciting and heartfelt final issue.
Giant-Size Black Cat: Infinity Score #1 begins with Felicia and Star walking into a hospital disguised as doctors, where they plan on using Star's powers to cure a woman's cancer. Neither of the heroes trusts each other, but they are both committed to the plan in spite of their respective ulterior motives. Unfortunately, neither Black Cat nor Star knows that Nick Fury is about to catch them. When Star's powers surge beyond anyone's imagination and the true identity of the patient takes her by surprise, all hell breaks loose in the hospital.
Related: Mary Jane Becomes Marvel's Newest Superhero to Save Spider-Man's Ex, Black Cat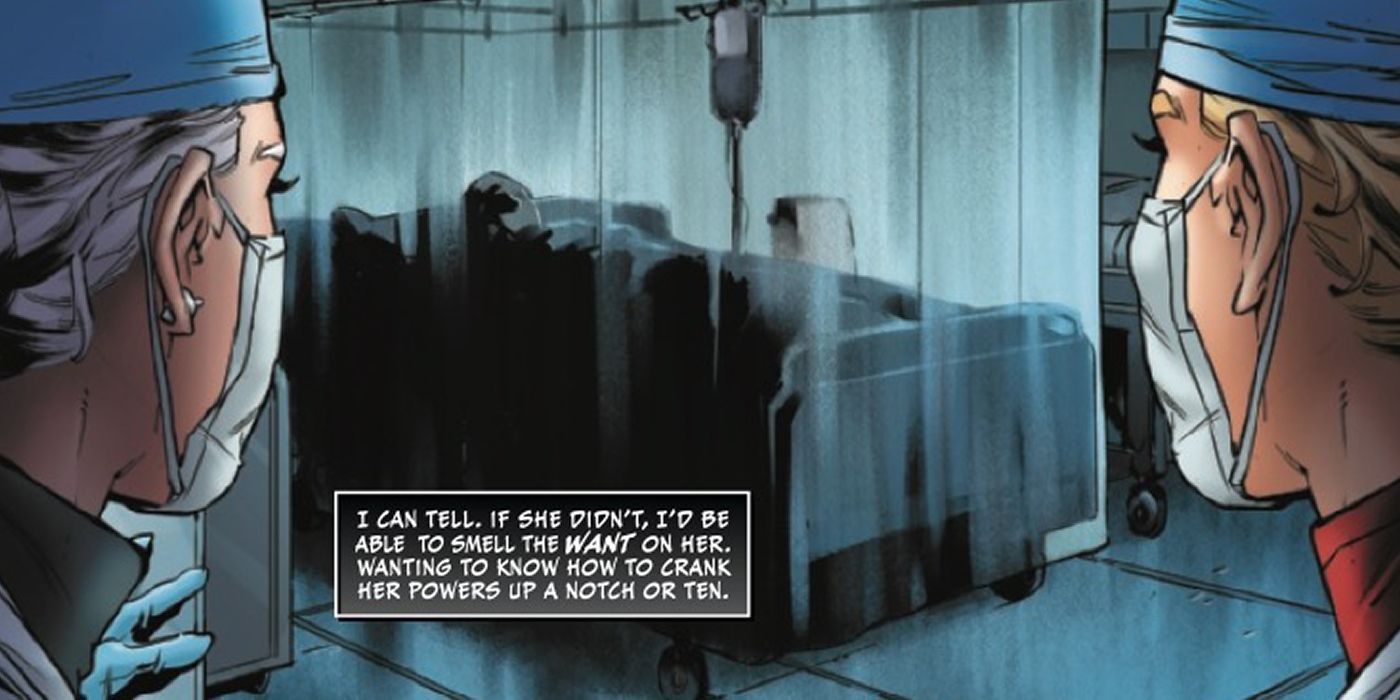 Throughout his time writing for Black Cat, Jed MacKay masterfully blended Felicia's sense of humor and carefree attitude with sincere attempts to grapple with the harsh realities of Black Cat's notorious life of crime. MacKay fires on all cylinders in this final issue, giving readers a glimpse into Felicia's inner life — both as an experienced crook and as a young woman trying to maneuver her way out of an impossible situation. Black Cat's interior monologue reminds the audience of the house of cards she has built for herself, which makes it all the more riveting when everything comes crashing to the ground in the grand finale. The surprise ending helps to justify some of the hero's fool-hearty decisions and reinforces her charismatic character in a way that is sure to tug on fans' heartstrings.
Villa's art goes to great lengths to help MacKay juggle the many moving pieces in Giant-Size Black Cat: Infinity Score #1. The climactic fight scene consists of a two-page view of Fury's agents, Black Cat and Star fighting across the hospital's multiple floors. By presenting all of the action at once, Villa captures the speed and chaos of the action, while laying out the sequence of events in a clear, easy-to-read spread. Colorist Brian Reber assigns each of the characters in control of infinity stones a primary color, which adds to the instant clarity of VIlla's work, and makes for some truly vibrant pages. Star's bright red surge of power stands out against the cold sterile hospital walls, adding to the issue's sense of dramatic excitement.
Related: Marvel's Darkhold: Black Bolt #1 Comic Review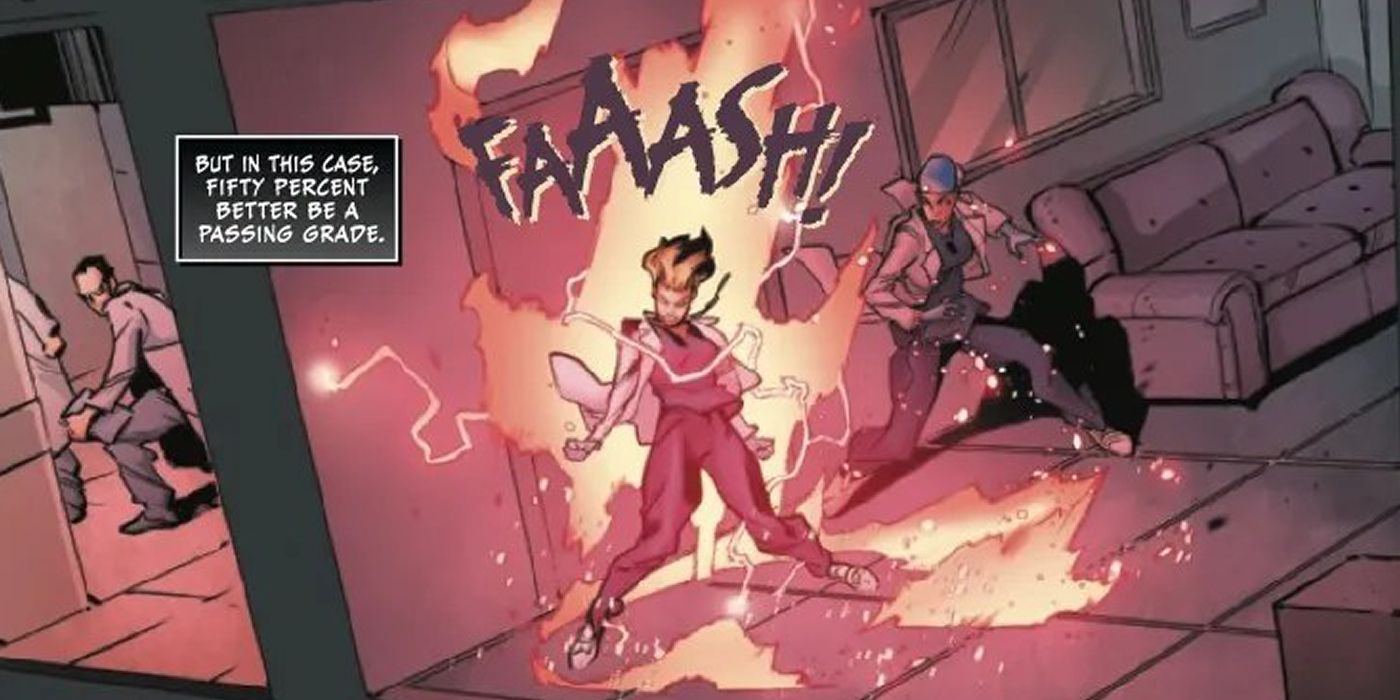 Giant-Size Black Cat: Infinity Score #1 gives Felicia the heroic ending she deserves. The issue delivers a fun, action-packed story that addresses numerous characters and storylines without rushing anything. MacKay and Villa give Black Cat the opportunity to finish one of the most important jobs of her storied career. Felicia definitely still has some unfinished business, but this ending encapsulates the spirit of the Black Cat series perfectly.
Keep Reading: Marvel's Avengers #50 Comic Review
from Ultimate Comic Blog
https://ift.tt/3pEjJXV
via IFTTT