Marvel Teases the X-Men's Most Powerful Mutant Vs. the Strongest Dragon
https://ift.tt/3p8moZN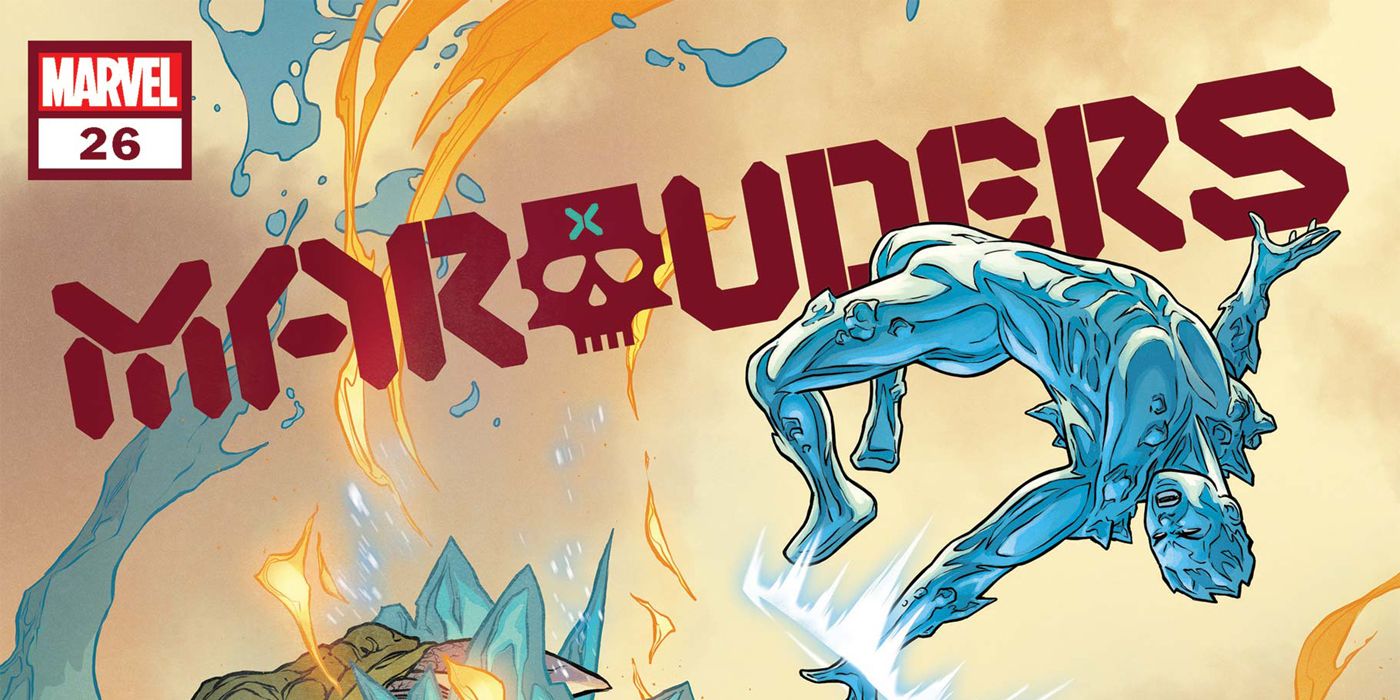 The next issue of Marvel Comics' Marauders pits Bobby Drake/Iceman, an Omega-level mutant so powerful he can freeze light itself, against the alien dragon Fin Fang Foom, otherwise known as "the most fearful menace of them all."
Marauders #26 is slated to hit comic shops this Wednesday, Dec. 1, from writer Gerry Duggan and artist Matteo Lolli. Russell Dauterman's cover art sees Iceman duking it out with Fin Fang Foom (so to speak), with the issue's official solicit further teasing the confrontation with the lighthearted tagline, "How to fight your dragon!"
RELATED: Marvel's Marauders Brings a Major X-Men 2099 Villain Into the Modern Era
The synopsis for Marauders #26 elaborates: "While a new representative of Krakoa hits the international stage, the Marauders find themselves face-to-snout with He-Whose-Limbs-Shatter-Mountains-and-Whose-Back-Scrapes-the-Sun, Fin Fang Foom himself!"
In the official preview pages provided by Marvel, the Marauders are seen traveling from the mutant nation of Krakoa to the island of Madripoor. Suddenly, Fin Fang Foom rises from the sea to confront the team. "I've come from a tournament beyond the stars, where I smashed all who dared to stand in my way — and now I come to Midgard with my insatiable thirst!" the dragon declares.
RELATED: Marvel Hypes a Mysterious New Era for the X-Men in Spring's Destiny of X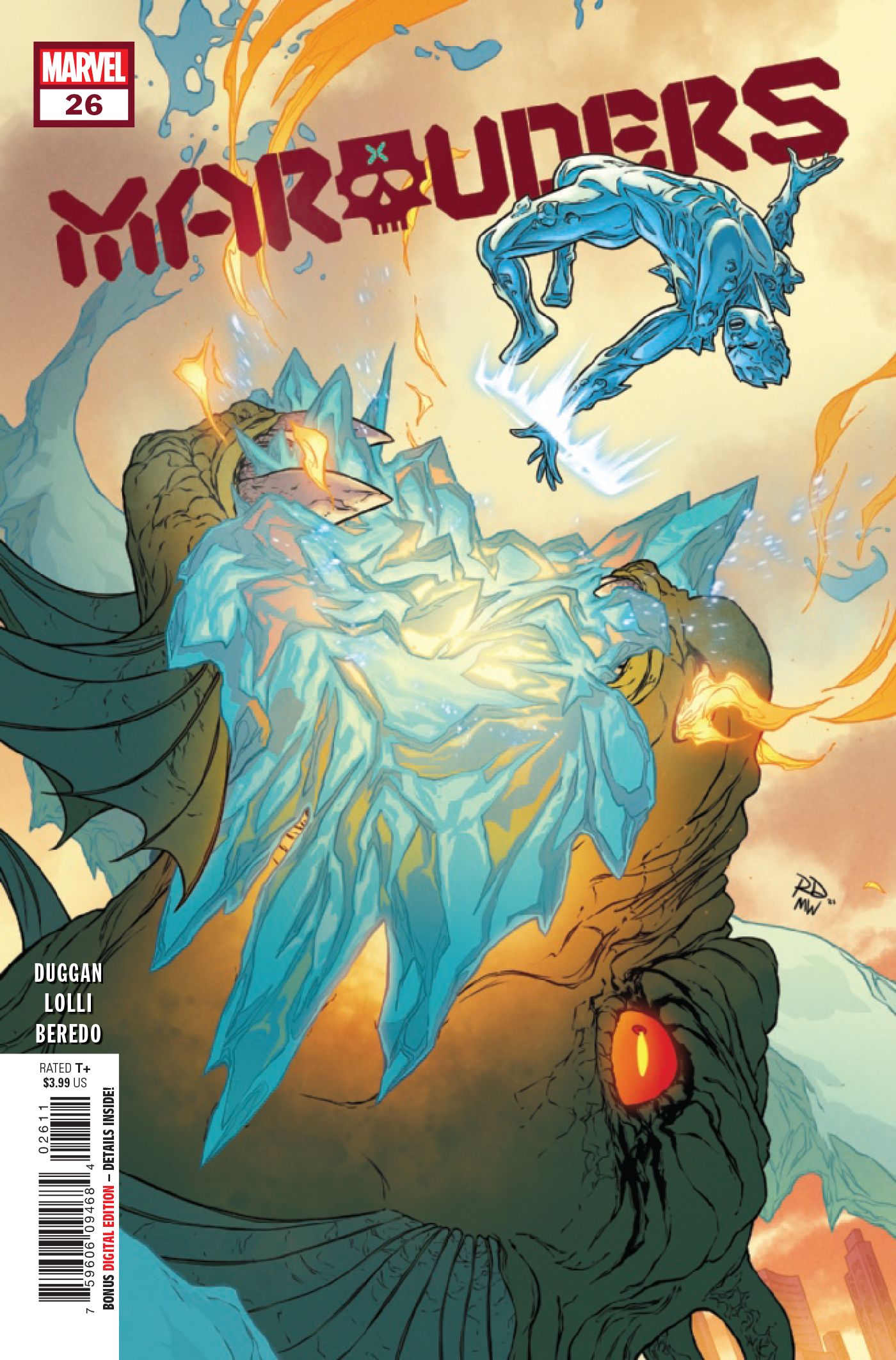 GERRY DUGGAN (W) • MATTEO LOLLI (A)
Cover by RUSSELL DAUTERMAN
VARIANT COVER BY Meghan Hetrick
HOW TO FIGHT YOUR DRAGON!
While a new representative of Krakoa hits the international stage, the Marauders find themselves face-to-snout with He-Whose-Limbs-Shatter-Mountains-and-Whose-Back-Scrapes-the-Sun, FIN FANG FOOM himself!
32 PGS./Rated T+ …$3.99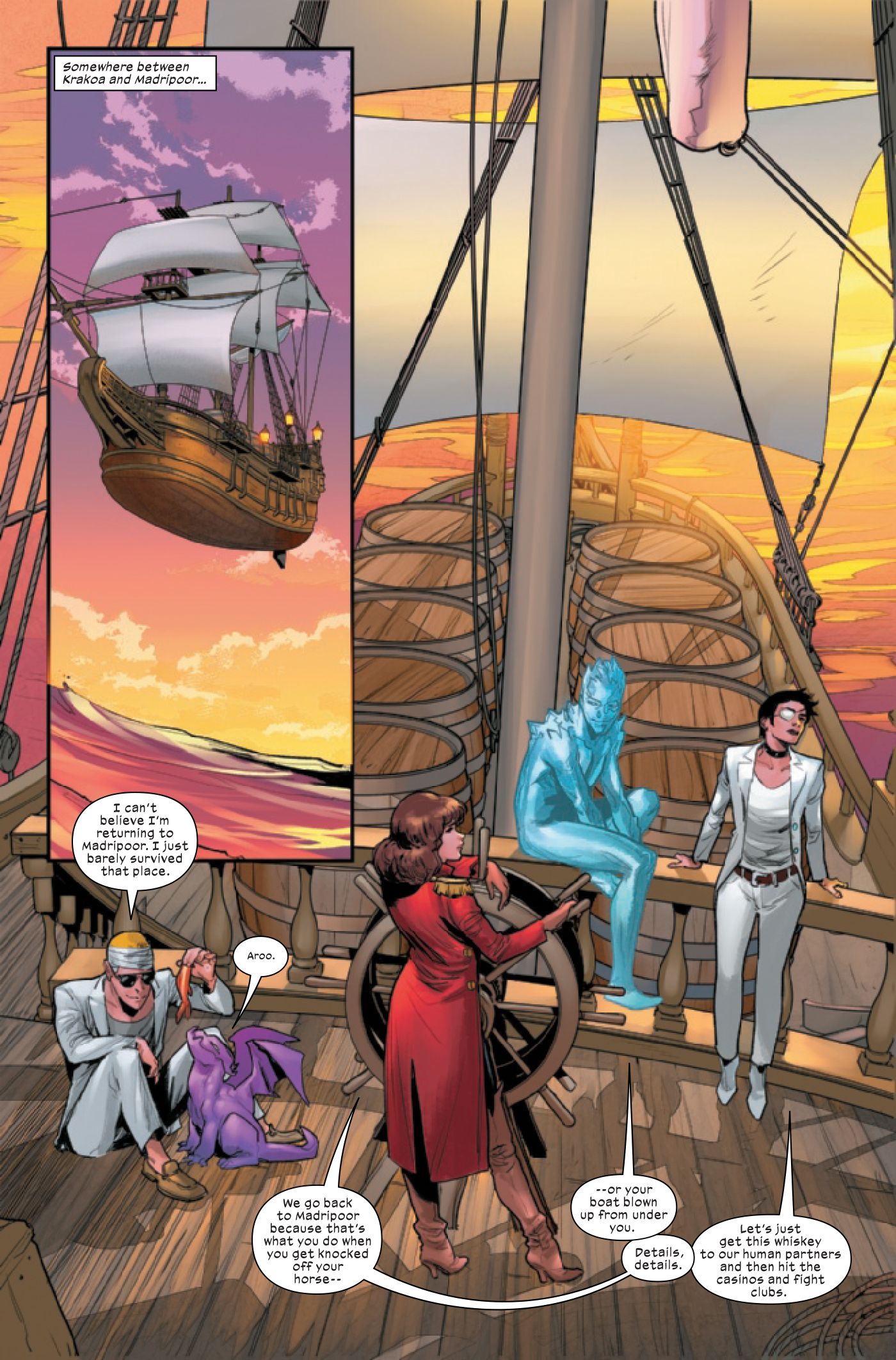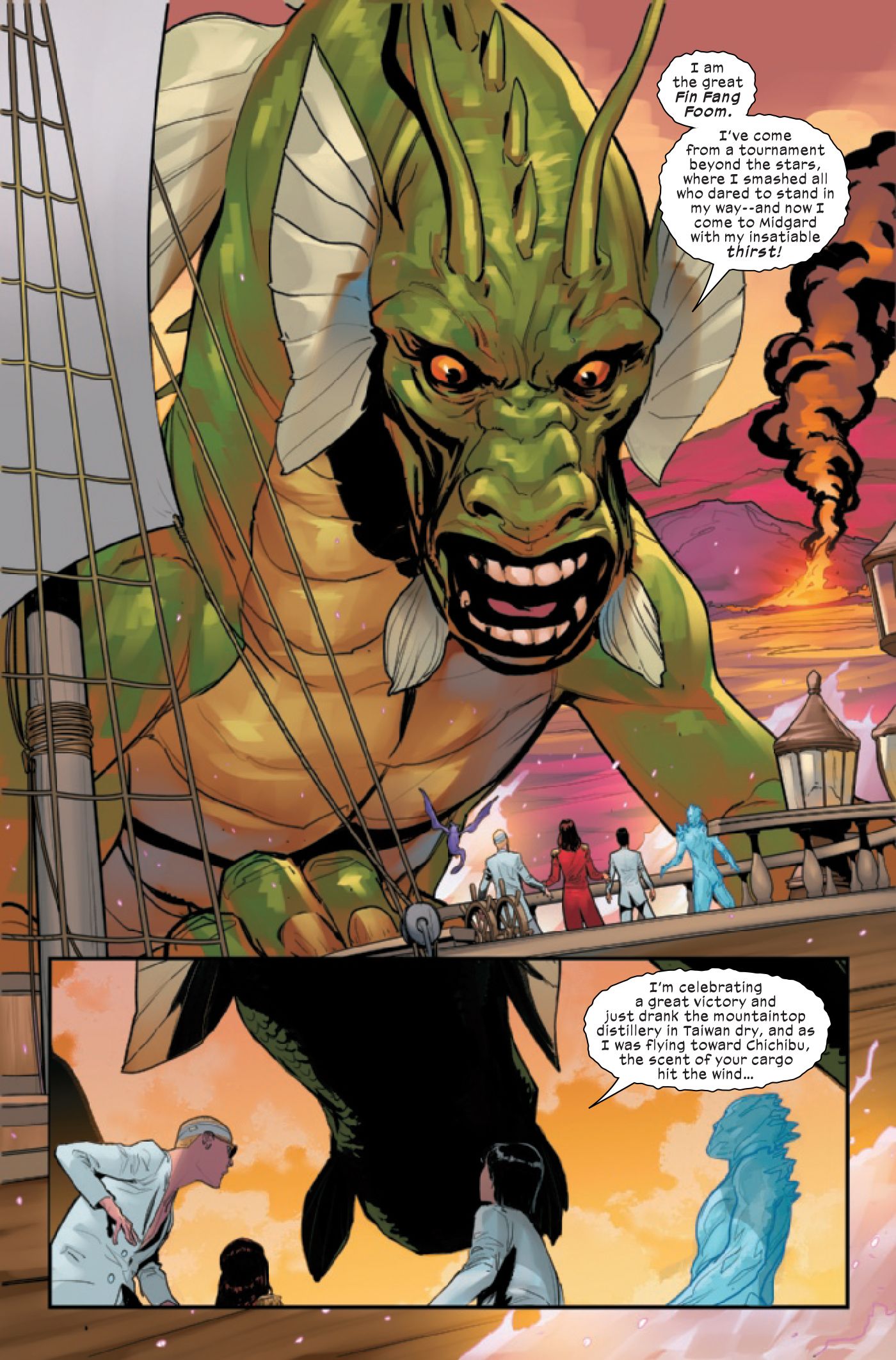 In addition to being one of the most powerful members of the X-Men, Iceman is also one of the oldest. Created by the duo of Stan Lee and Jack Kirby, the character first appeared in 1963's X-Men #1 as one of the titular team's five original members. Iceman has appeared in live-action on multiple occasions, having been portrayed by Shawn Ashmore in the films X-Men (2000), X2 (2003), X-Men: The Last Stand (2006) and X-Men: Days of Future Past (2014).
Meanwhile, Fin Fang Foom — also created by Lee and Kirby — debuted even earlier, first appearing in 1961's Strange Tales #89. The character has yet to make a proper big-screen appearance, though has inspired Easter eggs within the Marvel Cinematic Universe. Given Fin Fang Foom's association with the villainous Mandarin, many fans theorized that the dragon would make his actual MCU debut in the film Shang-Chi and the Legend of the Ten Rings, which released earlier this year. However, it was not to be.
RELATED: Trial of Magneto: Scarlet Witch Battles Old Lady Wanda in an Epic Throwdown (EXCLUSIVE)
Written by Gerry Duggan and illustrated by Matteo Lolli, Marauders #26 goes on sale Dec. 1 from Marvel Comics.
Source: Marvel Comics
from Ultimate Comic Blog
https://ift.tt/3120Vtz
via IFTTT