Marvel Reveals Doctor Strange's Replacement as the Sorcerer Supreme
https://ift.tt/3Fbnlr7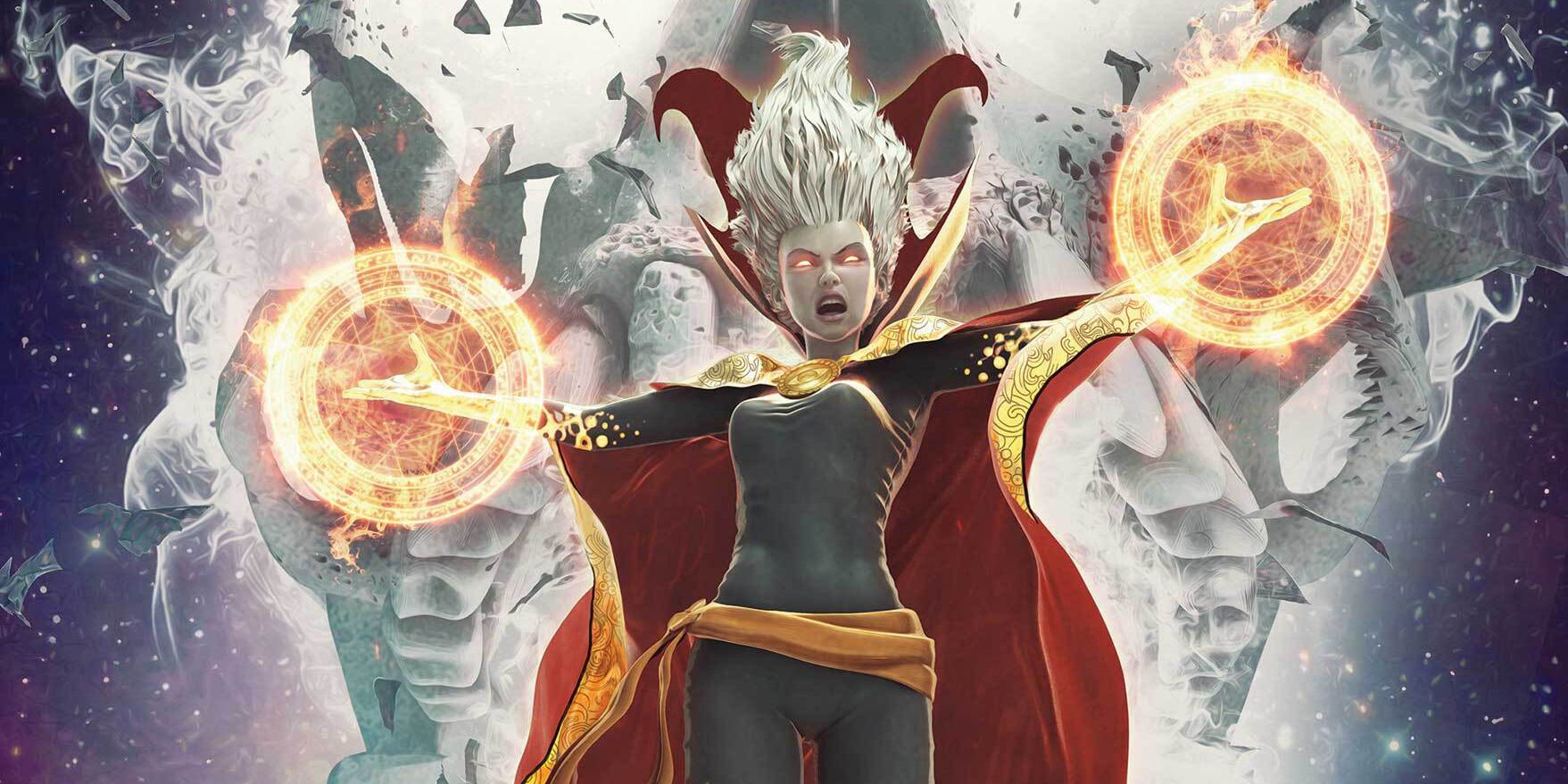 Marvel Comics has announced who will take over as Sorcerer Supreme following the death of Doctor Stephen Strange: Clea.
As revealed in a press release from Marvel, Jed MacKay (Death of Doctor Strange) will partner with Marcelo Ferreira (Amazing Spider-Man) for a new ongoing series titled Strange. The series, which launches in March, spins directly out of Death of Doctor Strange. While looking for a way to return Doctor Strange to life, Clea will have to become the Sorcerer Supreme to take on magical threats to Earth.
RELATED: How Marvel's Bloodiest Movie Scene Was Turned into a Joke – And Why It Works
You can read the plot description for Strange and see the cover for the first issue below:
Haunted by her recently returned memories, Clea longs to bring Stephen Strange back from the dead! But when a mysterious group attacks the magical realm, Clea, now the sole protector of Earth against magical threats must rise to the duties of Sorcerer Supreme. Don't miss the shocking twists, new villains, and unbelievable magical feats as Clea takes Marvel magic to places it's never gone before!
Speaking about the series, MacKay said, "After the apocalyptic events of The Death of Doctor Strange, there's a new Sorcerer Supreme in residence at 177A Bleecker Street, and a new Doctor Strange- Clea Strange. And she's got her work cut out for her- when she's not fighting off the magical gangsters of the Blasphemy Syndicate, or battling undead super-monsters, she's going after what's hers: the late Stephen Strange. Clea is of the Faltine, that race of Warlords and conquerors, and like her relatives Dormammu and Umar, she will not be thwarted in her desires, not even by the mysterious Harvestman standing in her way."
RELATED: How the Death of the MCU's Most Powerful Avenger Triggered Marvel's Bloodiest Team-Up
He continued, "It's been really exciting to open up a new chapter in the world of Doctor (Clea) Strange, to get some new adventures going and some new weirdies on the table, and I can't wait for folks to come along with us!"
Created by Stan Lee and Steve Ditko, Clea first appeared in 1964's Strange Tales #126. A powerful magical user, Clea is one of Doctor Strange's former protégés and romantic interests. She's also served as the Sorceress Supreme of the Dark Dimension.
By MacKay and Lee Garbett, Death of Doctor Strange is a five-issue limited series looking at the final days of Stephen Strange . The next installment in the story, Death of Doctor Strange #4, releases Dec. 29 from Marvel Comics.
KEEP READING: Marvel Just Introduced a Horrifying New Breed of Vampire – But What Can It Do?
Source: Marvel Comics
from Ultimate Comic Blog
https://ift.tt/31Yd0A7
via IFTTT