Marvel Makes a Major Change to Ghost Rider's Decades-Long Status Quo
https://ift.tt/3rK8eRn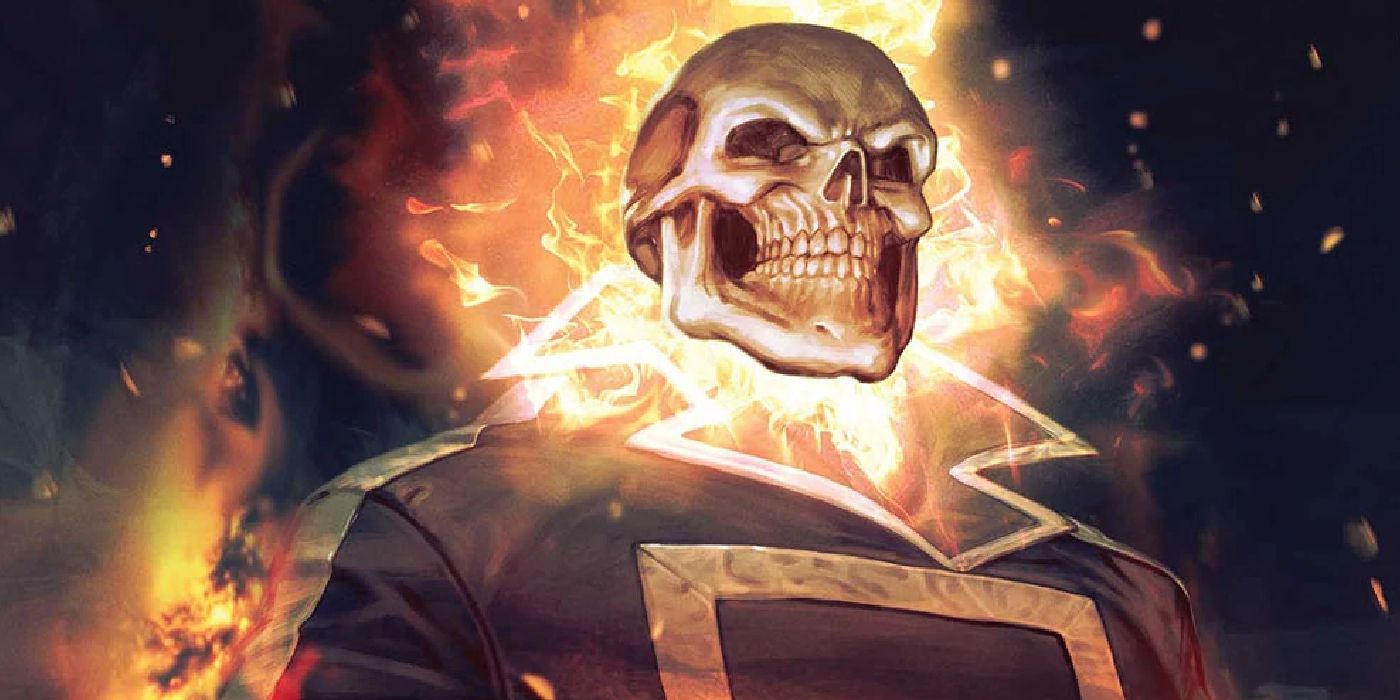 Big changes are coming to Ghost Rider for his upcoming 50th anniversary, and one of the most notable is the fact that Johnny Blaze, the original Brimstone Avenger, will no longer be in control of his hellish transformations.
"There's a lot I can't tell you actually, and that's central to the trouble Ghost Rider faces," writer Benjamin Percy, who will pen Marvel Comics' new Ghost Rider series releasing in February, told CBR. "This first issue is an oversized 40 pages and you'll know instantly that you're reading not just a horror book, but a mystery. Horror and mystery rely on you not knowing what's coming. So… Stay tuned, and assume that nothing is as it seems. But here's a small tease: Johnny Blaze no longer has control over the Spirit of Vengeance, and when possessed, he has no memory of what's transpired. This will all be contextualized — but Ghost Rider is far more of a curse and terrifying presence because of it."
RELATED: Marvel Confirmed the Most Dangerous Ghost Rider – And It Wasn't Nicolas Cage
Debuting in 1972's Marvel Spotlight #5, Johnny Blaze was boldly introduced on the cover as "the most supernatural superhero of all." Created by Marvel Editor Roy Thomas, writer Gary Friedrich and artist Mike Ploog, Blaze was a motorcycle stunt performer reminiscent of Evil Kenevil who sold his soul to Satan — later retconned to actually be Mephisto — in a desperate attempt to save the life of his adopted father. Blaze's soul bonded with a powerful Spirit of Vengeance as a result of the infernal pact, and he gained the power to turn into a flaming skull-headed vigilante.
Since his debut in Marvel Spotlight, Johnny Blaze has largely been in control of his actions when morphing into Ghost Rider. This has also been the case with the other avatars of the Marvel universe's various Spirits of Vengeance who have followed him, including Danny Ketch, the Ghost Rider of the '90s, and Robbie Reyes, the current Ghost Rider. Blaze, who would go on to take Mephisto's vacated throne and become the king of hell in 2018's Damnation: Johnny Blaze, will be missing at the start of Percy's Ghost Rider #1 — and his untimely departure may tie into his new inability to control his powers.
"This is a horror book," Percy said. "It's deeply unsettling with a moody, shadow-soaked atmosphere. Eeriness is the norm, but there will also be plenty of heavy metal action sequences. Will Johnny do heroic and terrible things? Yes. Will Ghost Rider do heroic and terrible things? Also yes."
Written by Percy and illustrated by Cory Smith, Ghost Rider #1 goes on sale in February from Marvel Comics.
KEEP READING: Marvel's Avengers Are About to Fight a Ghost Rider/Green Goblin Hybrid
Source: CBR
from Ultimate Comic Blog
https://ift.tt/3pUwNJ1
via IFTTT