Marvel Just Straight-Up Murdered the Avengers' Version of Green Lantern
https://ift.tt/3Geu9Ej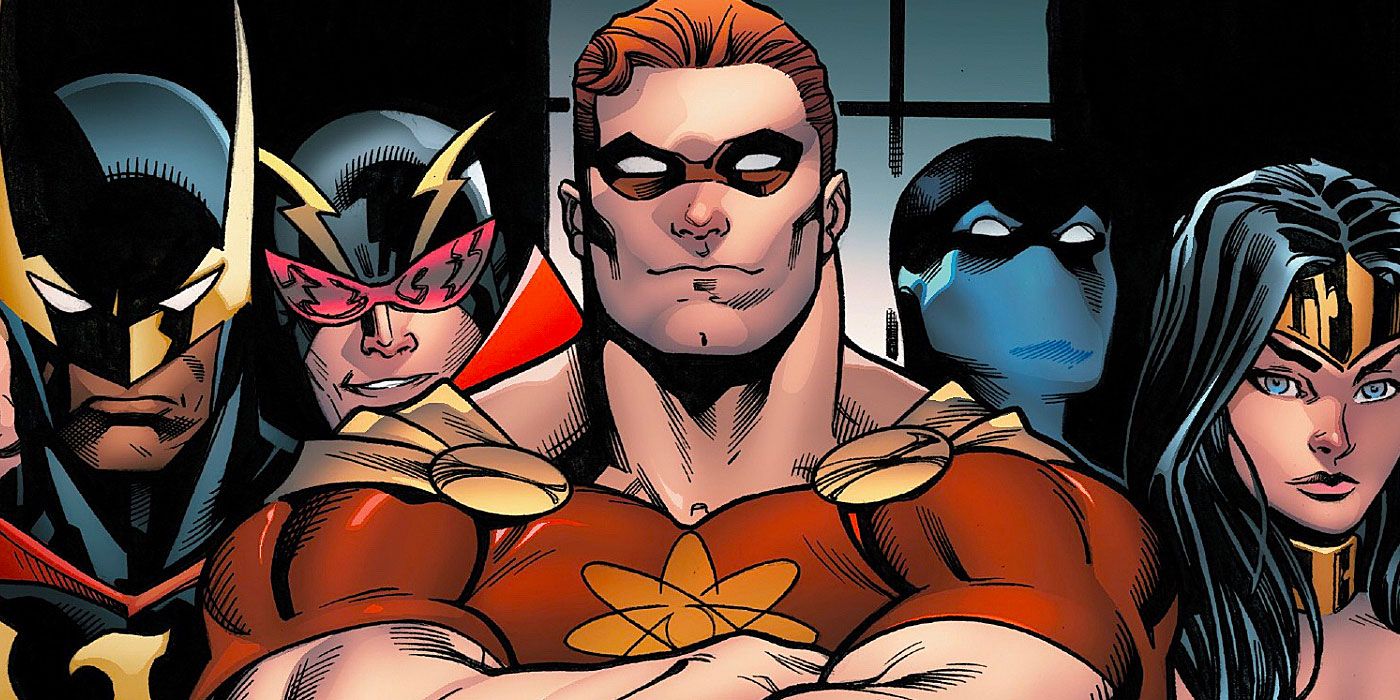 WARNING: This article contains major spoilers for Avengers #50, on sale now from Marvel Comics.
Marvel just killed off a main member of its Justice League in the recent anniversary issue of The Avengers.
Doctor Spectrum, part of the Squadron Supreme, was a casualty of the oversized issue that served as the title's 750th issue in comics. The team was recently thrust back into the spotlight during the Heroes Reborn event and series, which saw an altered timeline where instead of the Avengers, the Squadron were Earth's mightiest heroes. The real kicker though is who killed Doctor Spectrum–his teammate, Power Princess.
RELATED: How the Avengers' Biggest Loser Kept Betraying the Team – Even as a Plant Alien
The Squadron Supreme first appeared in The Avengers #85 and consists of many twists on DC Comics' Justice League, with Doctor Spectrum and Power Princess serving as Marvel's own Green Lantern and Wonder Woman, respectively. In the issue, the two and Blur (a twist on the Flash) came face-to-face with the Red Widow, who has been a frequent antagonist of writer Jason Aaron's Avengers run, especially during the recent "World War She-Hulk" arc. As Spectrum tries to arrest Red Widow, Power Princess kills him in fatality fashion, seizing the Power Prism that granted him his powers for herself.
Based on the resulting conversation with the heroes (who are acting more villain-like), they resent that the world they were a part of in Heroes Reborn has been stripped away. One of the Squadron's members and Marvel's Batman, Nighthawk, has been working to return the world that they all served as heroes over. As seen within the pages of eight annual issues and the concluded Black Cat ongoing series, Nighthawk has plans to use the Infinity Stone bearers to change reality back to the Heroes Reborn timeline. This story will be explored further in Giant-Size Black Cat: Infinity Score #1, set to release Dec. 8.
RELATED: Marvel Just Debuted a New Tier of Superhero – But What Is an 'Omni-Avenger'?
The villainous turn of the Squadron and their new alliance with Red Widow teases that the Avengers will have another problem to worry about in the future. While Red Widow, Power Princess and Blur work to brainwash Hyperion (Marvel's Superman), the multiversal Masters of Evil are set to be at the forefront of The Avengers moving forward, as well as Aaron and artist Aaron Kuder's upcoming Avengers Forever series. The recent anniversary issue also serves as the prelude to Avengers Forever, set to release Dec. 22.
According to solicitations available, the Avengers will be focused on the Masters of Evil at least through Issue #53. The team of villains consist of variants from across the Multiverse, including a more-powerful Doctor Doom, young Thanos, Green Goblin/Ghost Rider combination and more. The upcoming Avengers #51 releases alongside Avengers Forever #1 on Dec. 22 from Marvel Comics.
KEEP READING: Why the Most Perverse Avengers Villain Had to Suffer Marvel's Most Disturbing Death
Source: The Avengers #50
from Ultimate Comic Blog
https://ift.tt/3xXP4sn
via IFTTT