Marvel Has 'Big Plans' for a Major X-Man | CBR
https://ift.tt/dxBQ09J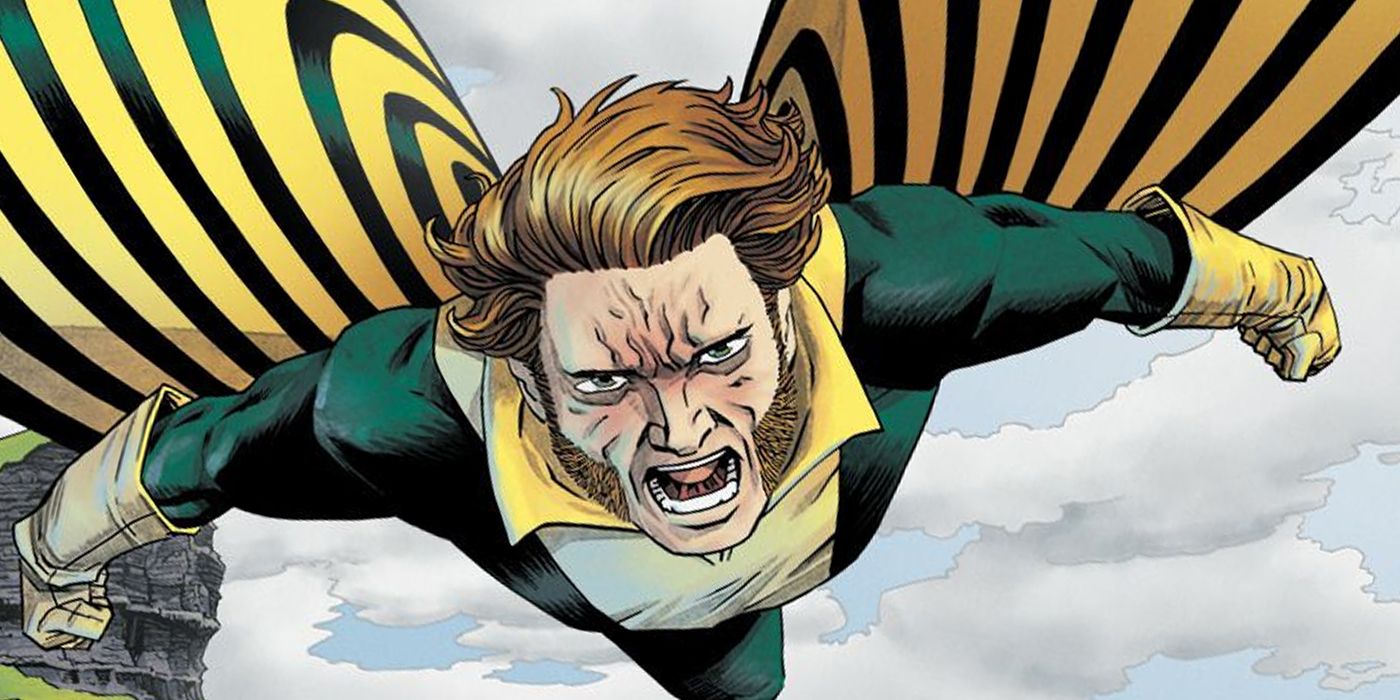 Legion of X writer Simon "Si" Spurrier says the X-Man known as Banshee has a major part to play in the upcoming Marvel Comics series.
During a recent interview with CBR, Spurrier was asked if Krakoa's new mutant police force would be deputizing additional characters for certain cases or story arcs. "There will certainly be some of that, but it's more that people are going to come and go," the writer responded. "It keeps things flexible, free and easy. So, just to tease, Banshee becomes an element of our story and will probably be for a long time. He's not a dip in and out character. I've got big plans for him."
RELATED: Professor X's Son Will Defy His Approach to Leadership in Legion of X
Created by Roy Thomas and Werner Roth, Sean Cassidy/Banshee first appeared in 1966's X-Men #28. A mutant with the power to unleash a deafening sonic scream, Banshee was originally introduced as an adversary to the X-Men, though ultimately became an official member of Marvel's premier mutant superhero team in 1975's Giant-Size X-Men #1. Banshee has been adapted into live-action on two occasions, being portrayed by Jeremy Ratchford in the 1996 made-for-TV movie Generation X and by Caleb Landry Jones in the 2011 big-screen feature X-Men: First Class.
"Krakoa has its laws — but does it have justice? To remain a mutant sanctuary, Krakoa must safeguard itself against those who would damage its peace or traumatize its people," Marvel's official synopsis for Legion of X #1 reads. "The lost must be found, and the wicked must face redemption — or retribution. It's up to the ever-soulful swashbuckler Nightcrawler to keep the spark alive and Legion to host his unique team in the psychedelic mindspace called The Altar. With Pixie on point, Juggernaut as a one-man riot squad and a host of X-favorites on the beat, the Legion of X will do anything to protect mutants' right to pursue happiness and hope."
RELATED: Jim Lee's Iconic X-Men Trading Cards Get a High-End Hardcover Collection
In his interview with CBR, Spurrier discussed Legion of X — and its role role as a follow-up to his previous X-Men series, Way of X. "When people ask me what Way of X was about I said, "It's about religion on Krakoa except it's not about religion at all." With Legion the answer is, "Yes, it's about policing, but it's not about policing at at all,'" he explained. "It's about the reality of having, for the first time in the Marvel Universe, this exciting setup, where you have a dense population of super-powered individuals, all of whom have the tendency to be quite dramatic in their interactions. Any of them could lose their temper and have a bad day. The consequences of that could be anything from a brutal barroom fight to accidentally ending the universe. So, it follows that when you've got this crucible you need somebody to keep the peace."
Written by Simon Spurrier and illustrated by Jan Bazaldua, Legion of X #1 goes on sale April 20 from Marvel Comics.
KEEP READING: Hawkeye Returns to Lead Marvel's New, More Powerful Thunderbolts Team
from Ultimate Comic Blog
https://ift.tt/I28hck5
via IFTTT