Marvel Fans Rip EW For Crediting Stan Lee as Spider-Man's Sole Creator
https://ift.tt/3DriQGX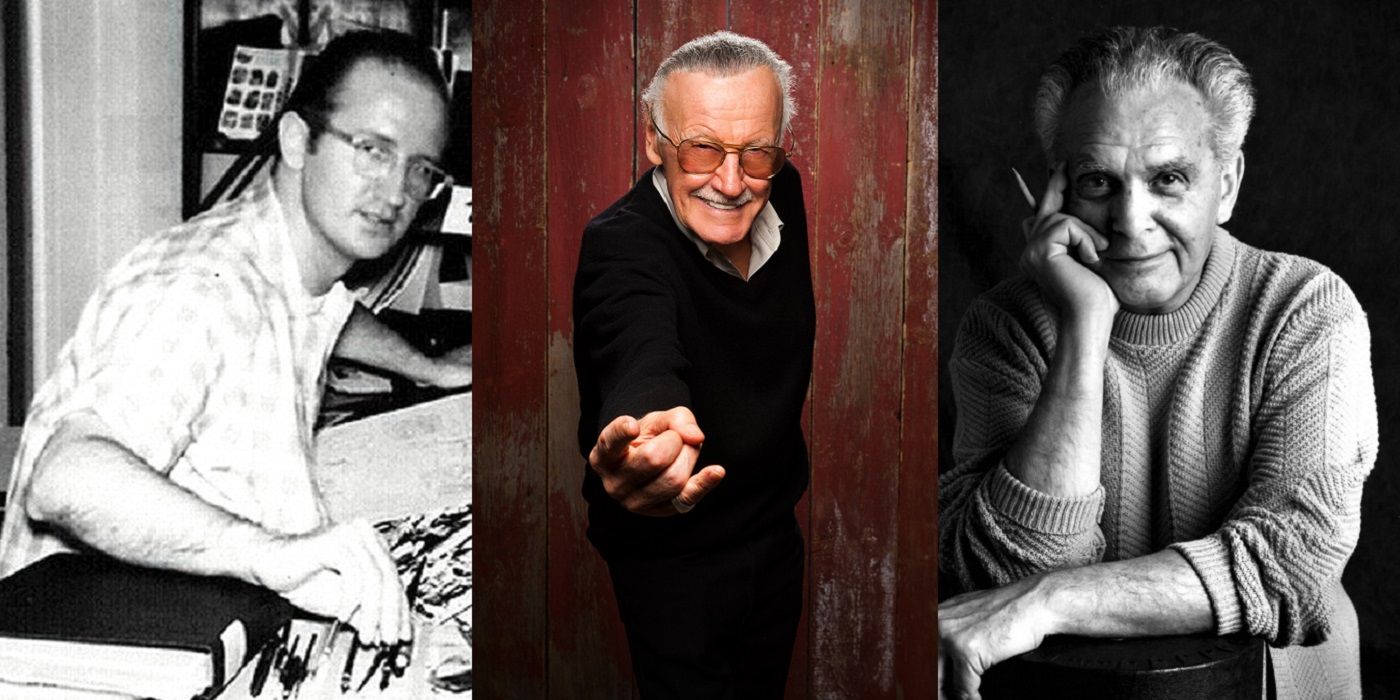 Marvel fans on social media are up in arms over the cover of a new Entertainment Weekly Spider-Man magazine that appears to reference Stan Lee as the sole creator of Peter Parker.
The new magazine, set to tie in with the release of Spider-Man: No Way Home this month, featured a number of headlines on the cover, and the one that has caught the internet's ire is one stating "How Stan Lee Created Peter Parker."
RELATED: Wanted Director to Helm Stan Lee Horror-Inspired Movie Franchise
One fan responded by stating, "Surely the staff at [Entertainment Weekly] are aware that Stan Lee is the co-creator of Spider-Man alongside with artist Steve Ditko? The omission of his name on the cover is just disrespectful." Other readers, such as Comicbook.com's Russ Burlingame, picked up on the headline and took the magazine to task, writing, "All by himself, with no help from anybody." Burlingame then referenced Abraham Riesman and his new biography of Lee, True Believer: The Rise and Fall of Stan Lee.
Solely crediting Lee not only flies in the face of the impact that Steve Ditko and Jack Kirby had on the creation of the webslinger, but it also plays directly into longstanding concerns of fans over Stan Lee's involvement in Marvel history being overinflated at the expense of his past collaborators.
RELATED: Why Stan Lee Hated the 1970s Spider-Man TV Series
Spider-Man's creation is one of the more hotly contested in superhero history due to the fact that Jack Kirby was initially part of the creation process before being replaced by Steve Ditko on the project. Ditko was responsible for the famous Spider-Man costume, but it still remains unclear just how much of an impact Kirby had on the setup for Spider-Man before Ditko came on board. Later in his life, Ditko suggested that Kirby's involvement was minimal, but the important part of the story is however much Ditko or Kirby were involved in the creation of the wallcrawler, at least one of them and possibly both of them were heavily involved and thus it was not at all something that Stan Lee came up with on his own.
Over the years, one of the main criticisms of how Stan Lee was treated by the media is that his involvement was always prominent (Marvel included "Stan Lee Presents" in the comics long after Lee was directly involved in the comics themselves) while other creators, including giants in the field like Kirby and Ditko, had their involvement diminished. It actively bothered both Kirby and Ditko during their lives, so fans are particularly sensitive about seemingly seeing it still on a 2021 magazine.
KEEP READING: Why Captain Marvel's Stan Lee Cameo May Be His Most Special MCU Appearance
Source: Twitter
from Ultimate Comic Blog
https://ift.tt/31xDI2l
via IFTTT