Kang the Conqueror Reveals a Plan Too Bizarre for the MCU | CBR
https://ift.tt/3oXPGeB

While a version of Kang the Conqueror may have made his Marvel Cinematic Universe debut in Disney+'s Loki, the comics are giving him a plan that's probably a bit too bizarre for that world. Marvel Comics has provided CBR with an exclusive preview of Kang the Conqueror #5, by Jackson Lanzing, Collin Kelly, Carlos Magno, Espen Grundetjern and VC's Joe Caramagna, that shows Kang finding a weird, though in-character, way to save Ravonna Renslayer.
Created by Stan Lee and Jack Kirby, a version of Kang the Conqueror first appeared in 1963's Fantastic Four #19. Also known as Nathaniel Richards, Kang is a time-traveler who has been a major enemy of the Avengers and several other formidable groups. In the Kang the Conqueror series, Nathaniel has been trying to find a new way to live and thrive with Ravonna, his wife. However, after Ravonna dies, he hatches a new plan.
RELATED: Marvel Reveals Doctor Strange's Replacement as the Sorcerer Supreme
In Kang the Conqueror #5 goes to Chronopolis with Ravonna's body. He then flips a switch that enacts his master plan. As Kang explains, he can't allow Ravonna to die, especially in a way that he can't control. Kang essentially says that his plan is to use Chronopolis' power to inject "Ravonna Renslayer's very soul into time, like a dye into the threads of an entire tapestry. Where time had taken her from me, I forced time to do the opposite: The birth of infinite Ravonnas in infinite timelines. Giving myself infinite chances to save her." As the last panel of the preview teases, though, things will go awry sooner rather than later.
You can see CBR's exclusive preview of Kang the Conqueror #5 below alongside the solicitation information for the book. Releasing on Dec. 22, Kang the Conqueror #5 features covers from Mike del Mundo and Skan. The title is the final installment in the five-issue series.
RELATED: Marvel Comics Overhauls Digital Redemption Program, Gets Rid of Sticker-Covered Codes
COLLIN KELLY & JACKSON LANZING (W)
CARLOS MAGNO (A)
Cover by MIKE DEL MUNDO
Variant COVER by SKAN
The cycle of Kang comes to an end. And the cycle of Kang begins anew. Nathaniel Richards wages one last battle in his war against fate—but did any of it make a difference? Does time mean nothing to Kang…or does Kang mean nothing to time?
32 PGS./Rated T+ …$3.99
RELATED: Marvel's Carnage Symbiote Is Looking for a Host to Replace Cletus Kasaday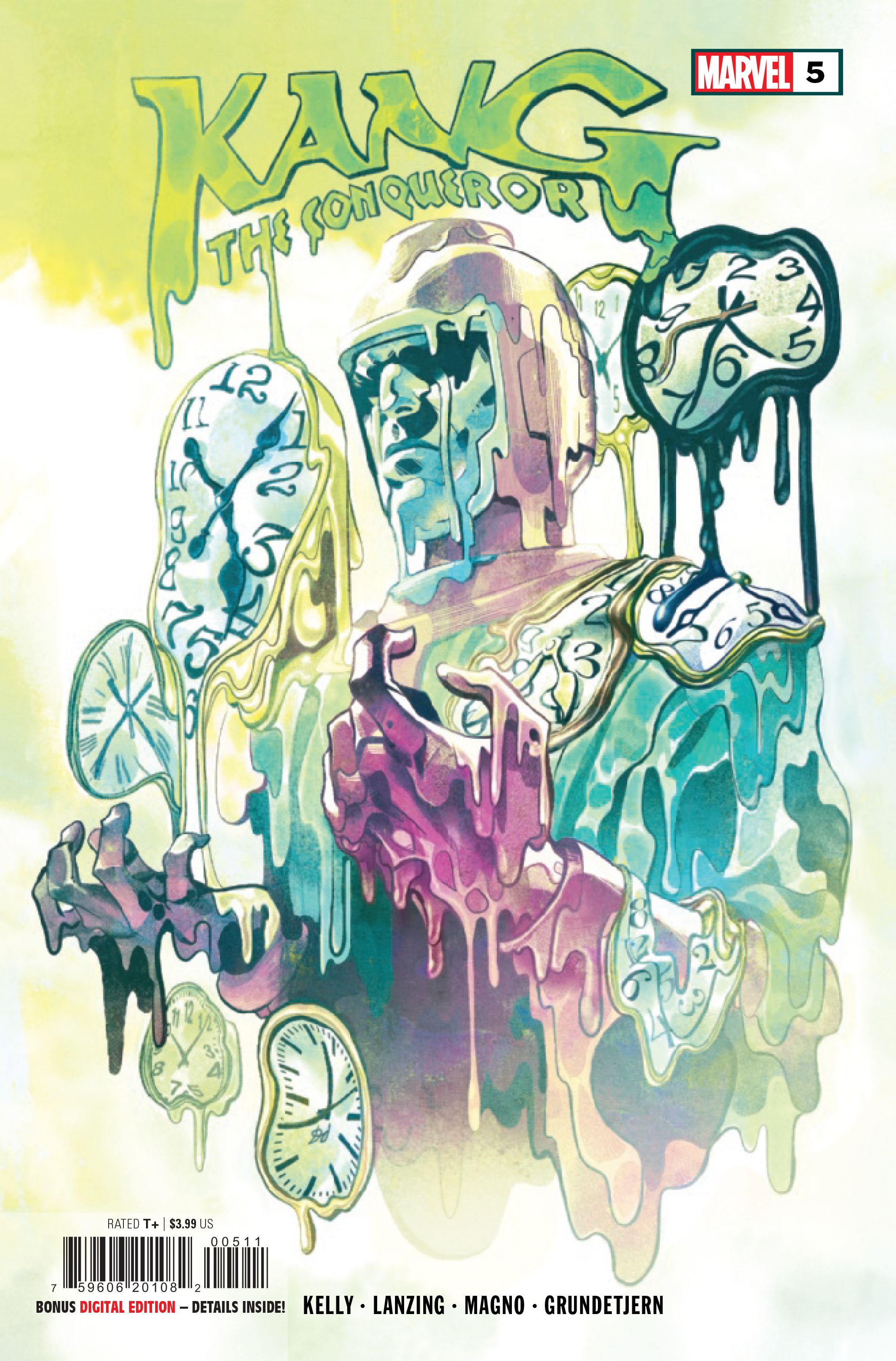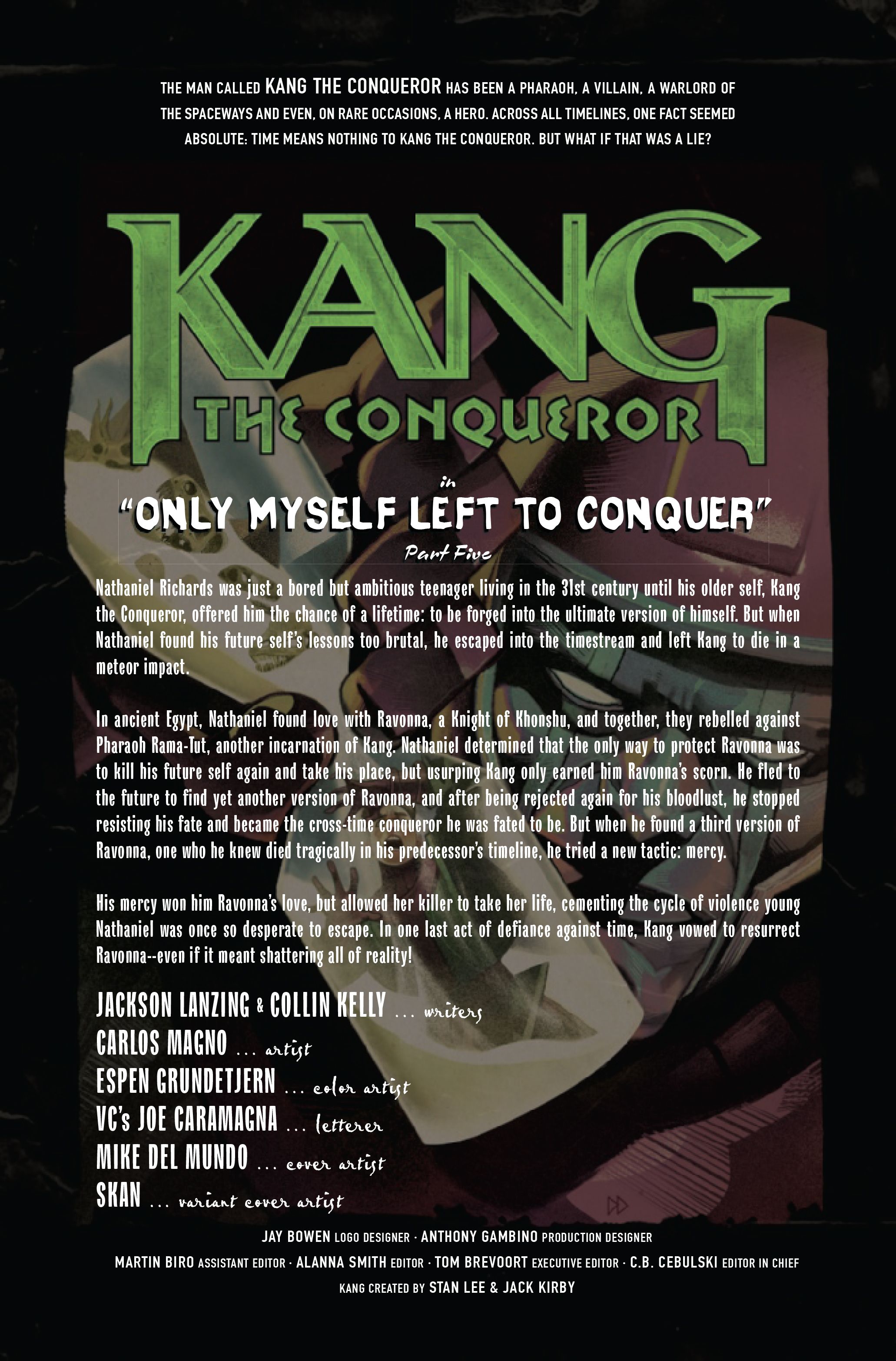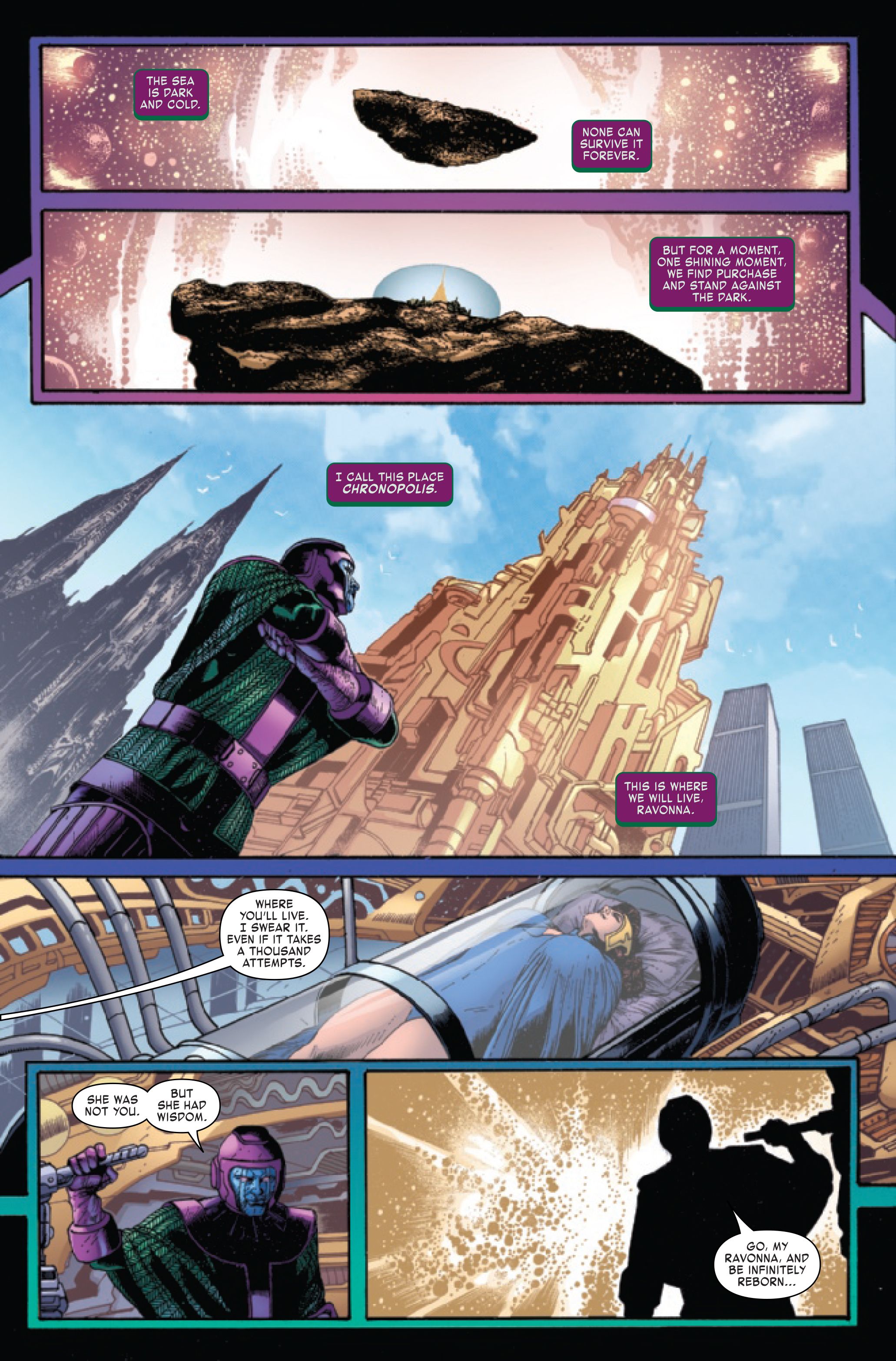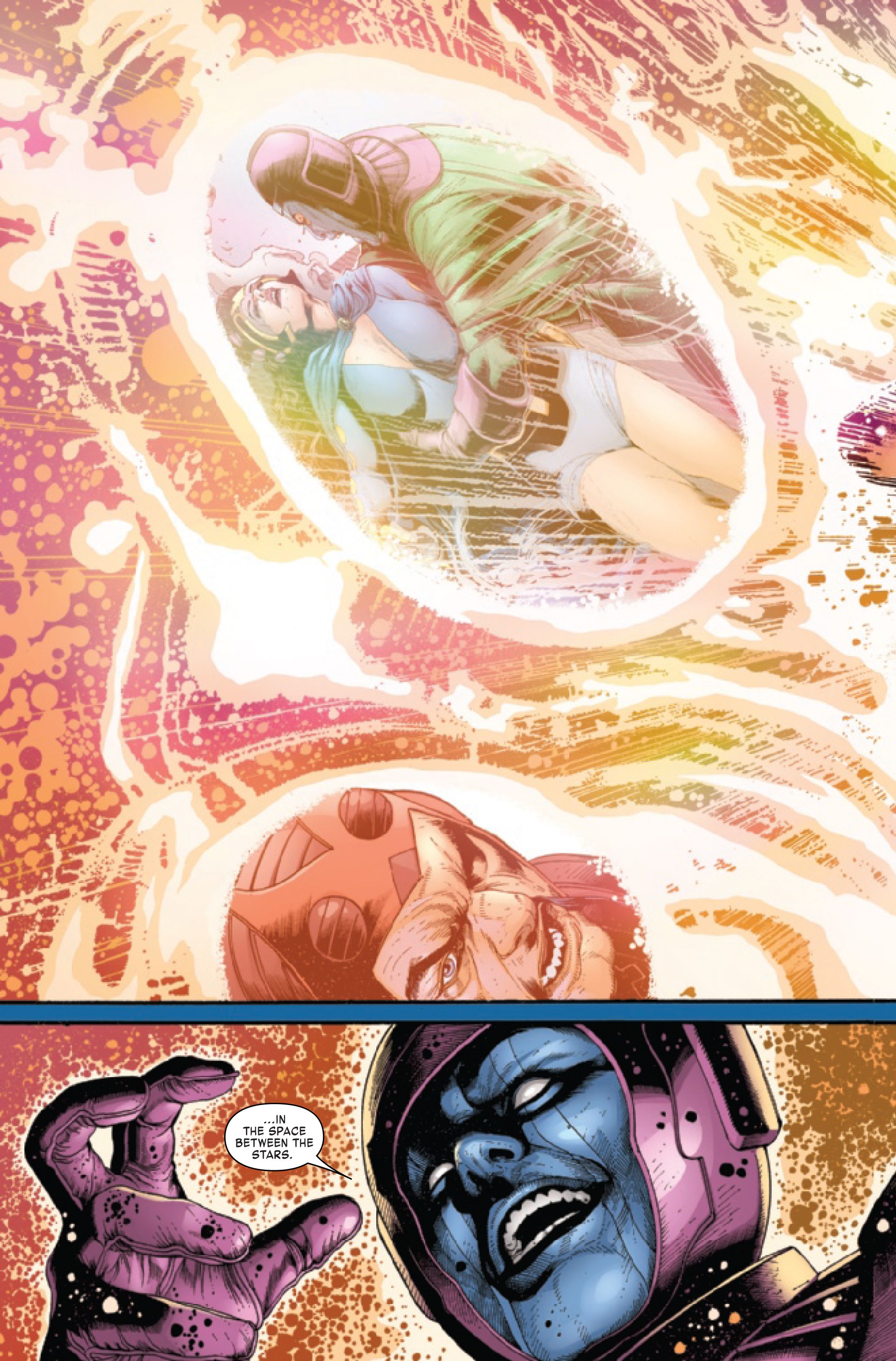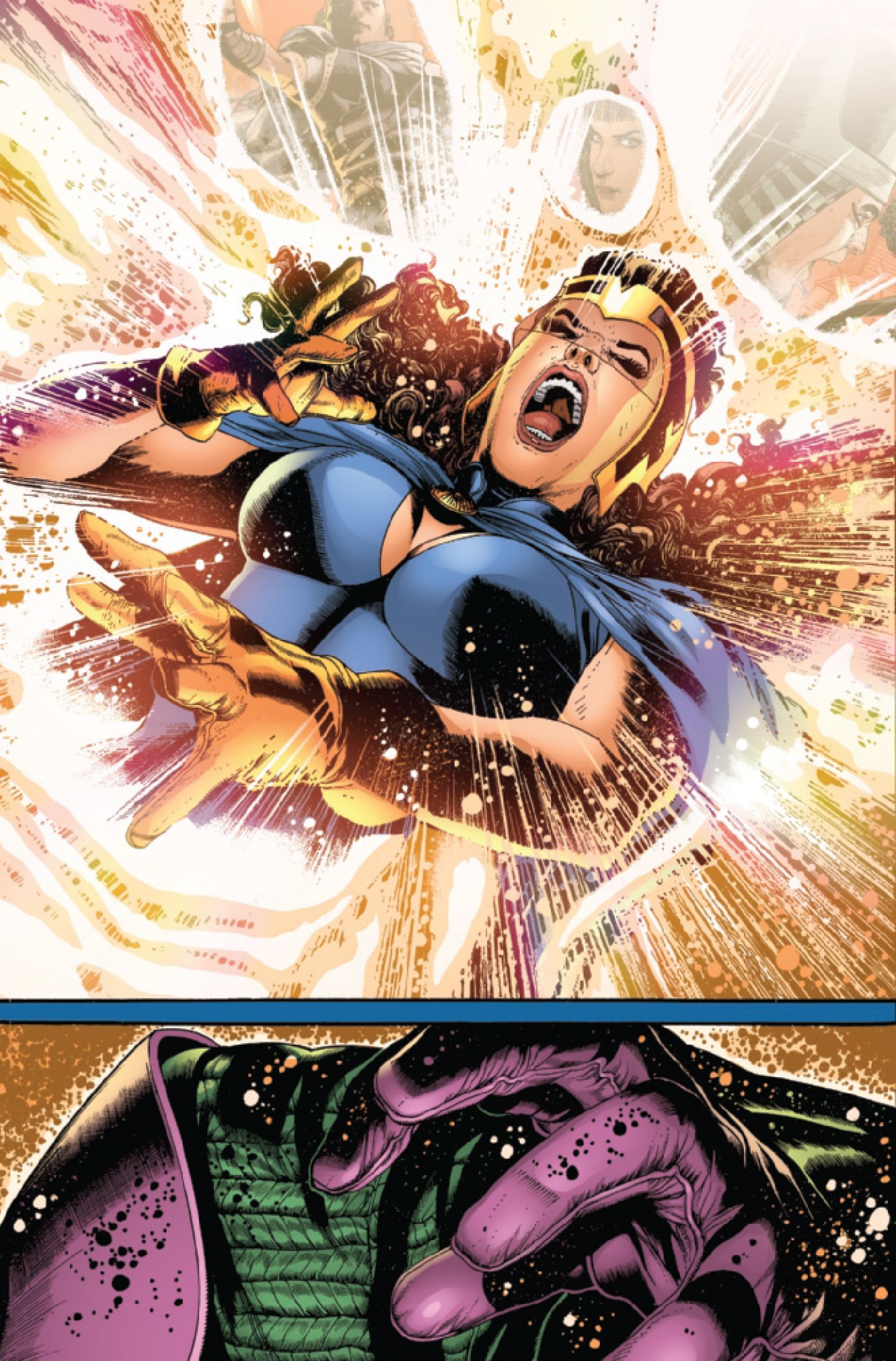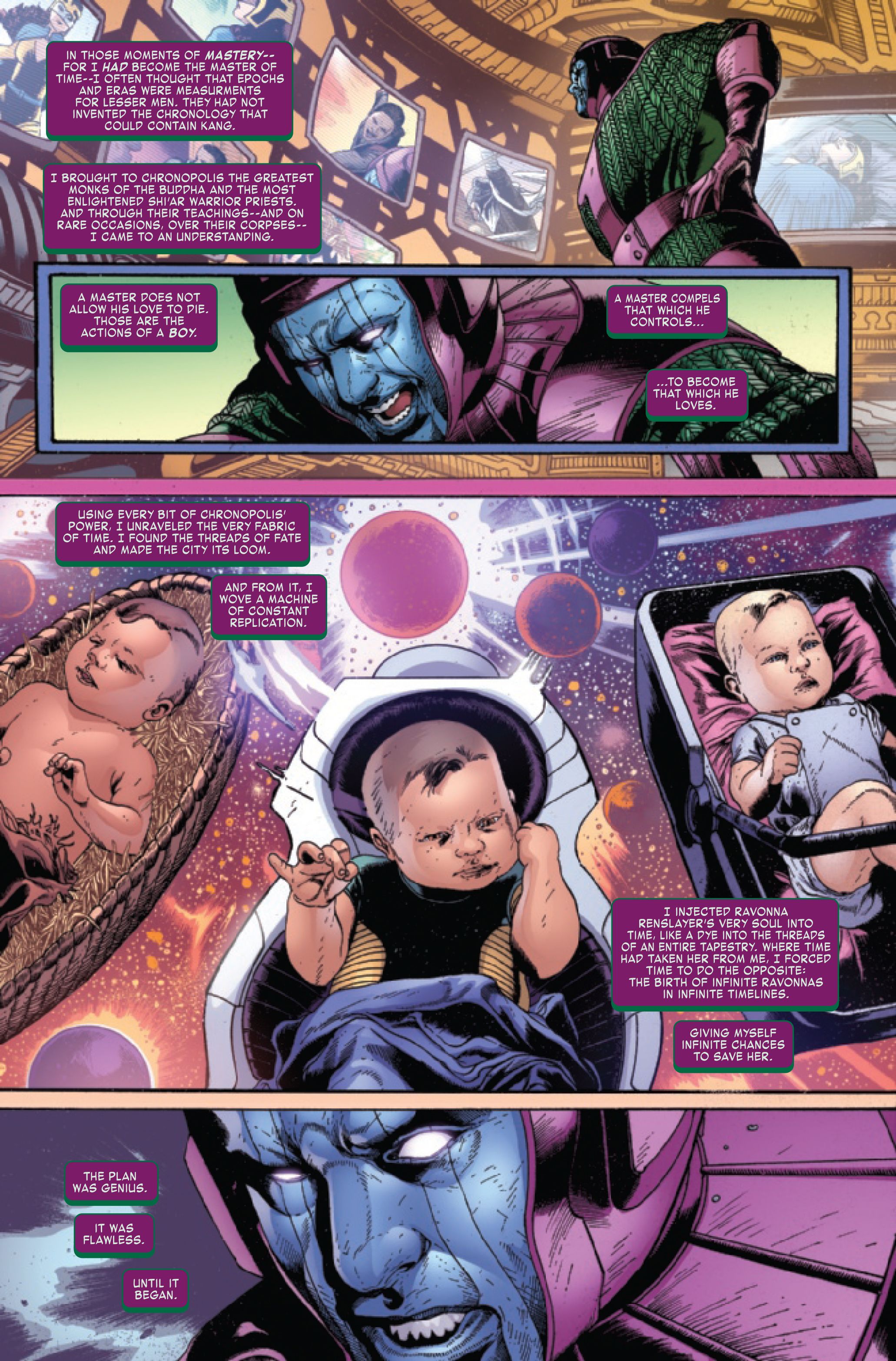 KEEP READING: Marvel's New Spider-Man Debuts His Amazing New Power
from Ultimate Comic Blog
https://ift.tt/3p3PkmA
via IFTTT