Jerry Seinfeld Teams with Superman and Batman in Official DC Cover Art
https://ift.tt/3ITlrxd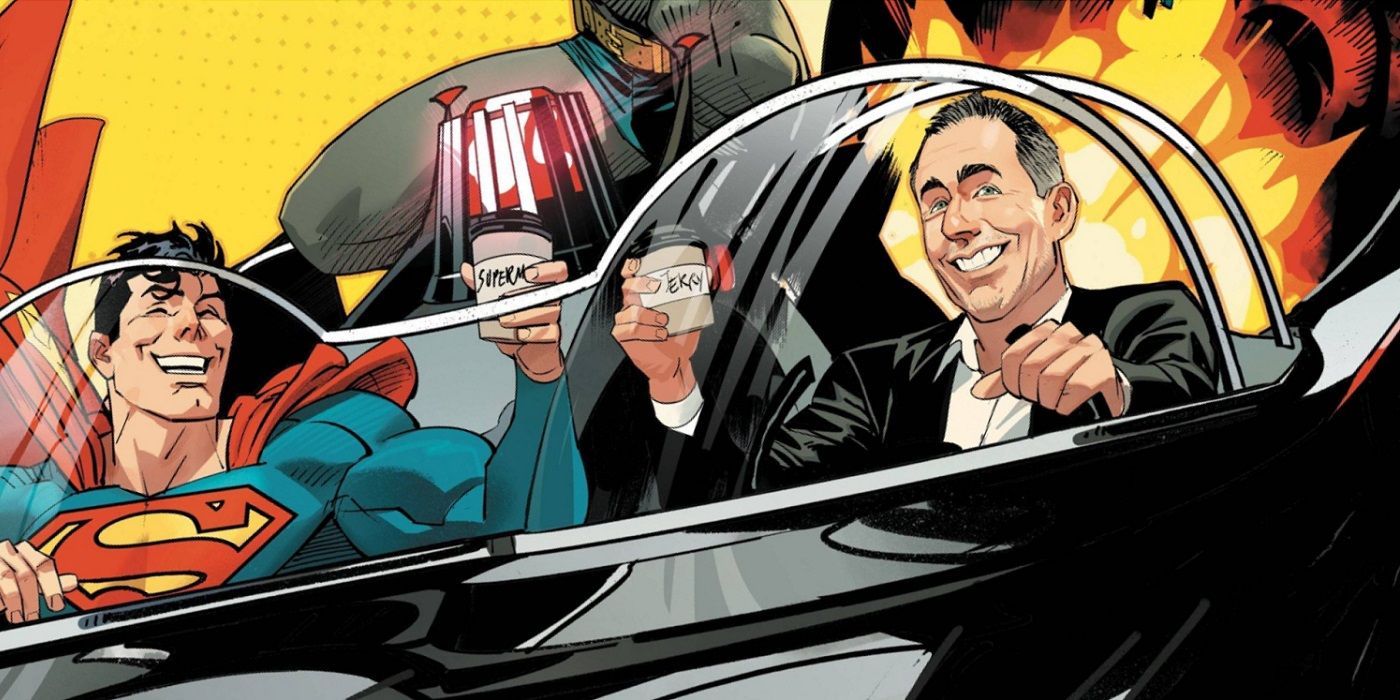 Jerry Seinfeld shares a cup of coffee with Batman and Superman on an incentive cover for the heroes' new team-up series, World's Finest.
In March, DC will publish Batman/Superman: World's Finest. From writer Mark Waid, artist Dan Mora and colorist Tamra Bonvillain, the Man of Steel and Dark Knight take on threats so massive that only the world's finest heroes are qualified to take them on. To celebrate the launch of the series, Batman and Superman will expand their team-up for an incentive cover that features Comedians in Cars Getting Coffee host and lifelong Superman super-fan Jerry Seinfeld. The variant will be available to stores that pre-order at least 100 copies of Batman/Superman: World's Finest #1.
RELATED: DC Revealed Why Batman Doesn't Share His Fortune with Gotham – and It Makes Sense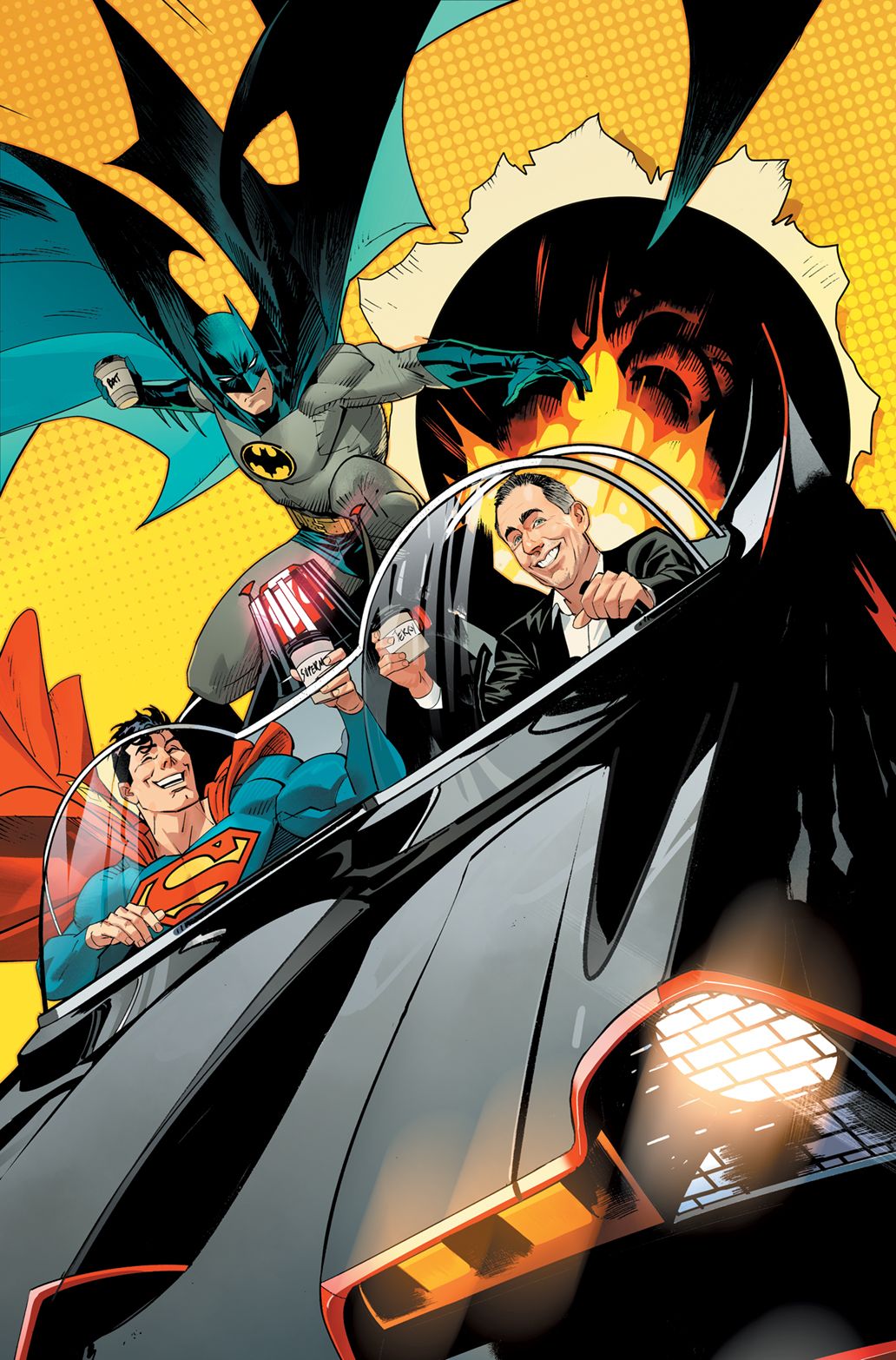 Written by Mark Waid
Art and cover by Dan Mora
Variant covers by Jim Lee, Stanley "Artgerm" Lau, and Jason Fabok
1:25 "SLAP BATTLE" variant covers (2) by Chip Zdarsky
1:50 "HIGH FIVE" variant cover by Evan "Doc" Shaner
1:100 "Jerry Seinfeld in the Bat-Mobile Getting Coffee" variant cover by Dan Mora
Team variant cover by Lee Weeks
$3.99 US | 32 pages | Variant $4.99 US (card stock)
ON SALE 3/15/22
Seinfeld's Superman connections date back decades. Throughout Seinfeld, the fictional Jerry Seinfeld's life experiences would often reference the Man of Steel. His apartment had a Superman statue at eye level, and many of the show's plots would bring up concepts like Bizarro, the Justice League and Superman's super-sense of humor. After Seinfeld's ending, Superman and Seinfeld appeared together in a pair of advertisements for American Express, with the two portrayed as close friends.
Seinfeld currently hosts the ongoing Netflix talk show Comedians in Cars Getting Coffee. Mora's World's Finest incentive, which DC has playfully branded the "Jerry Seinfeld in the Bat-Mobile Getting Coffee" variant, connects all of the threads of Seinfeld's career into one image. In it, Seinfeld drives the Batmobile while enjoying a cup of coffee with Superman as Batman angrily clings to the car's roof.
RELATED: Is Superman Eligible to be Elected President of the United States?
Unfortunately, it's not all fun and games in World's Finest, when Superman's powers are supercharged by an attack from frequent foe Metallo. With nobody else to turn to, Superman enlists Batman's help to find a solution to his problems. The series will be the first ongoing title Waid has written for DC Comics in over a decade. Waid previously wrote Kingdom Come, Flash, Brave and The Bold, 52, Superman: Birthright and various other titles for DC throughout the '90s and '00s but parted ways from the company in 2008 over editorial conflicts.
Outside of World's Finest, Batman and Superman currently appear in the pages of their respective solo titles. In Joshua Williamson and Jorge Molina's Batman, the Dark Knight investigates his Batman, Inc. cohorts while trailing a mystery surrounding the villain Abyss. Meanwhile, in Phillip Kennedy Johnson and Daniel Sampere's Action Comics, Superman is impaled by a Kryptonite spear wielded by his dreaded enemy, Mongul. However, future issues tease that Superman will cling to life as a gladiator on Warworld, fulfilling his Future State fate.
KEEP READING: EXCLUSIVE: It's Batman VERSUS Catwoman (and Riddler and Penguin) in Tom King's New DC Series
Source: DC Comics
from Ultimate Comic Blog
https://ift.tt/3GMzhQl
via IFTTT