James Tynion IV Finishes Ghost-Maker's Story in Batman Annual 2021 – Review
https://ift.tt/31ChvQJ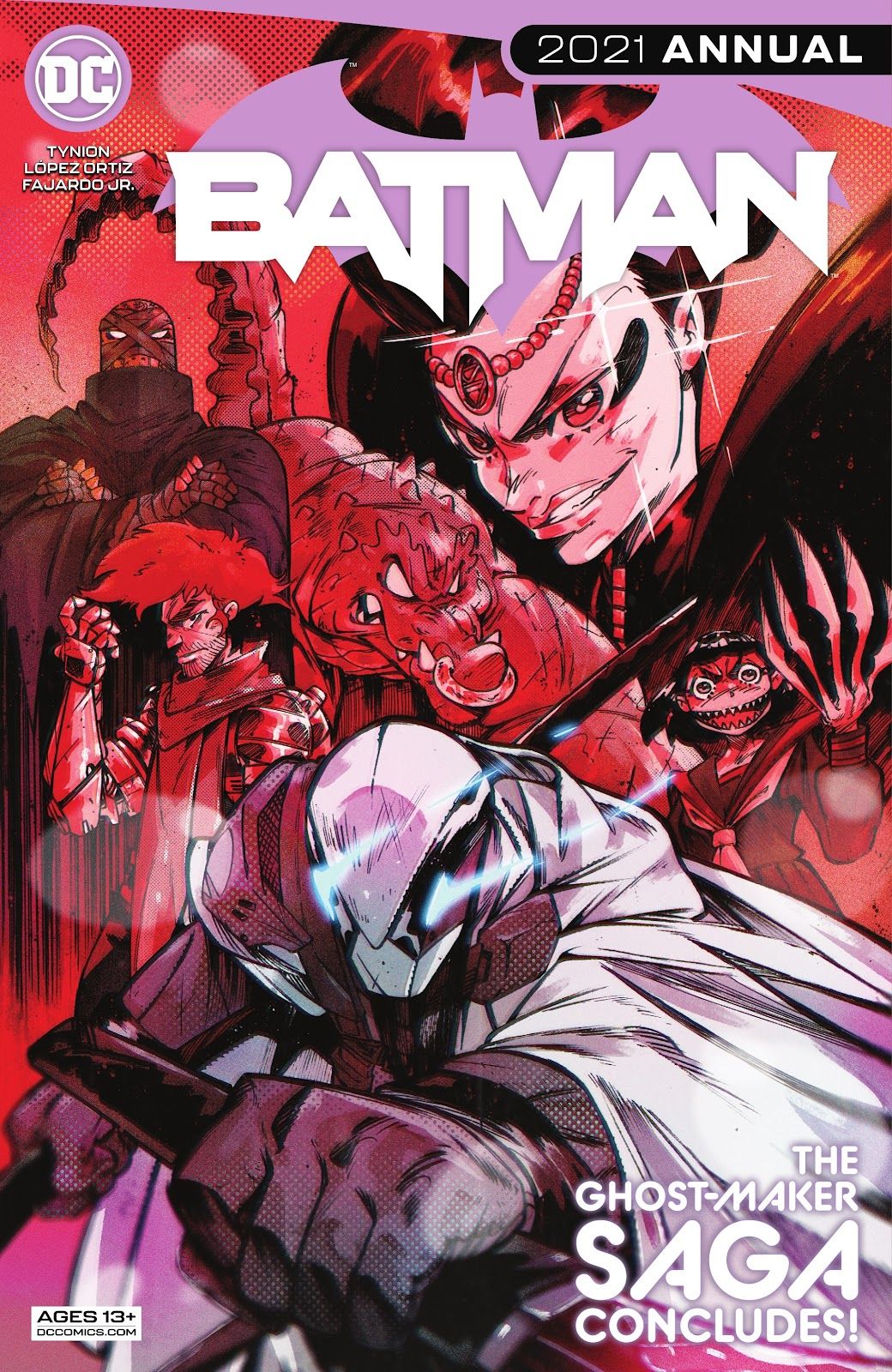 Following the events of the Joker War, a new vigilante arrives in Gotham City, disappointed that Bruce Wayne let his city become a warzone. Created by writer James Tynion IV and artist Jorge Jiménez, Ghost-Maker made his first appearance in Batman #100. Later, DC Comics readers learned Ghost-Maker trained under the same masters as Bruce, making him an ally and rival. The backup stories that ran in Batman #107-111 depicted how Ghost-Maker took on his rogues' gallery and became a legendary crime-fighter in Southeast Asia. Batman 2021 Annual #1 continues Ghost-Maker's saga.
In Batman 2021 Annual #1, Tynion IV returns to Ghost-Maker's storyline with artist Ricardo Lopez Ortiz in tow. In the issue, Minhkhoa Khan is the son of a small trading company owner in Singapore. His father was coerced into dealing with a local crime syndicate. Fast forward to the present, Khan is now a mysterious vigilante named Ghost-Maker whose very name sends a shiver down the spine of his enemies. As Ghost-Maker assists Batman in taking down Firefly, he recalls his greatest triumphs. Much to the chagrin of Batman, Ghost-Maker starts narrating the events of the day he landed on Devil Skull island and took down the powerful Madame Midas and her vast criminal empire.
RELATED: DC's Robins #1 Comic Review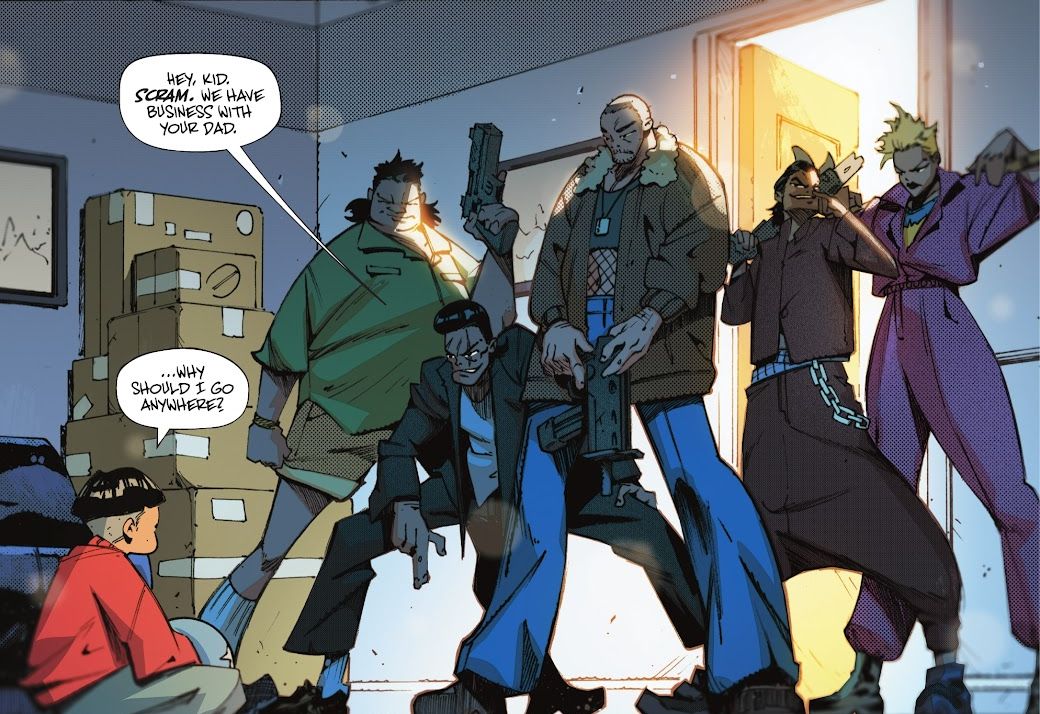 As James Tynion IV's Batman tenure comes to an end with the release of Batman #117, he bids farewell to a character he helped create. Taking a breather from the dark and gloomy style of the main storyline, Tynion crafts a swashbuckling story and injects life and action into its pages. Batman 2021 Annual #1 feels like a standalone story. It places its narrative focus on Ghost-Maker, showcasing him cutting down enemies with cool, sleek attacks. While the plot is straightforward and lacks the creativity of the backup stories, its non-linear storytelling creates an interesting progression of events. Readers are drawn to the resolve and motivations of Ghost-Maker
The artwork of Batman 2021 Annual #1 is wild, erratic, and full of energy. Ricardo Lopez Ortiz's stylized art gives the book an anime-esque vibe that complements the frenzied fight scenes between Ghost-Maker and his superpowered enemies. His clear outlines and exaggerated character movements make the action flashy and appealing. Colorist Romulo Fajardo Jr., meanwhile, colors the Annual using extravagant shades. From the clash of weapons to stunning power-ups, the vibrant tone of the comic book is as eye-catching as any animated media.
RELATED: Detective Comics 2021 Annual #1 Comic Review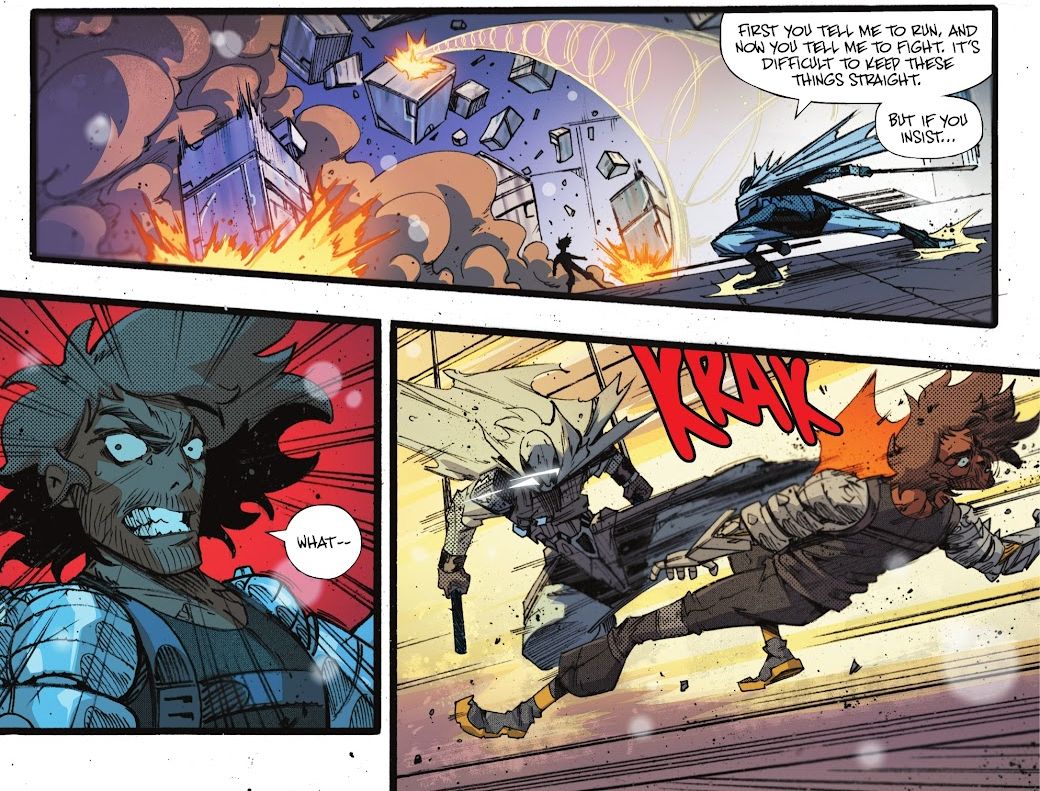 Batman 2021 Annual #1 is a story that puts the limelight on Batman's newest ally and frenemy while also adding depth to the character amidst a barrage of spectacular action. The quantity of anime influence in the issue is one of its most noticeable elements, ranging from the general look and feel of the art to straight-up references to anime like JoJo's Bizarre Adventure and Akira. As Ghost-Maker moves hard and fast, striking down his enemies without any mercy, there are moments of contemplation between panels where the past and present meet. Batman 2021 Annual #1 is a high-octane one-shot from start to finish that not only provides Ghost-Maker's fans a look into the crimefighting hero's past but also enriches his lore.
KEEP READING: Dark Knights of Steel Artist Yasmine Putri Teases a New Realm of Possibilities
from Ultimate Comic Blog https://ift.tt/33aIW4R
via IFTTT