Image Comics Invites Readers into the Wordless Step By Bloody Step #1
https://ift.tt/6T5oDLx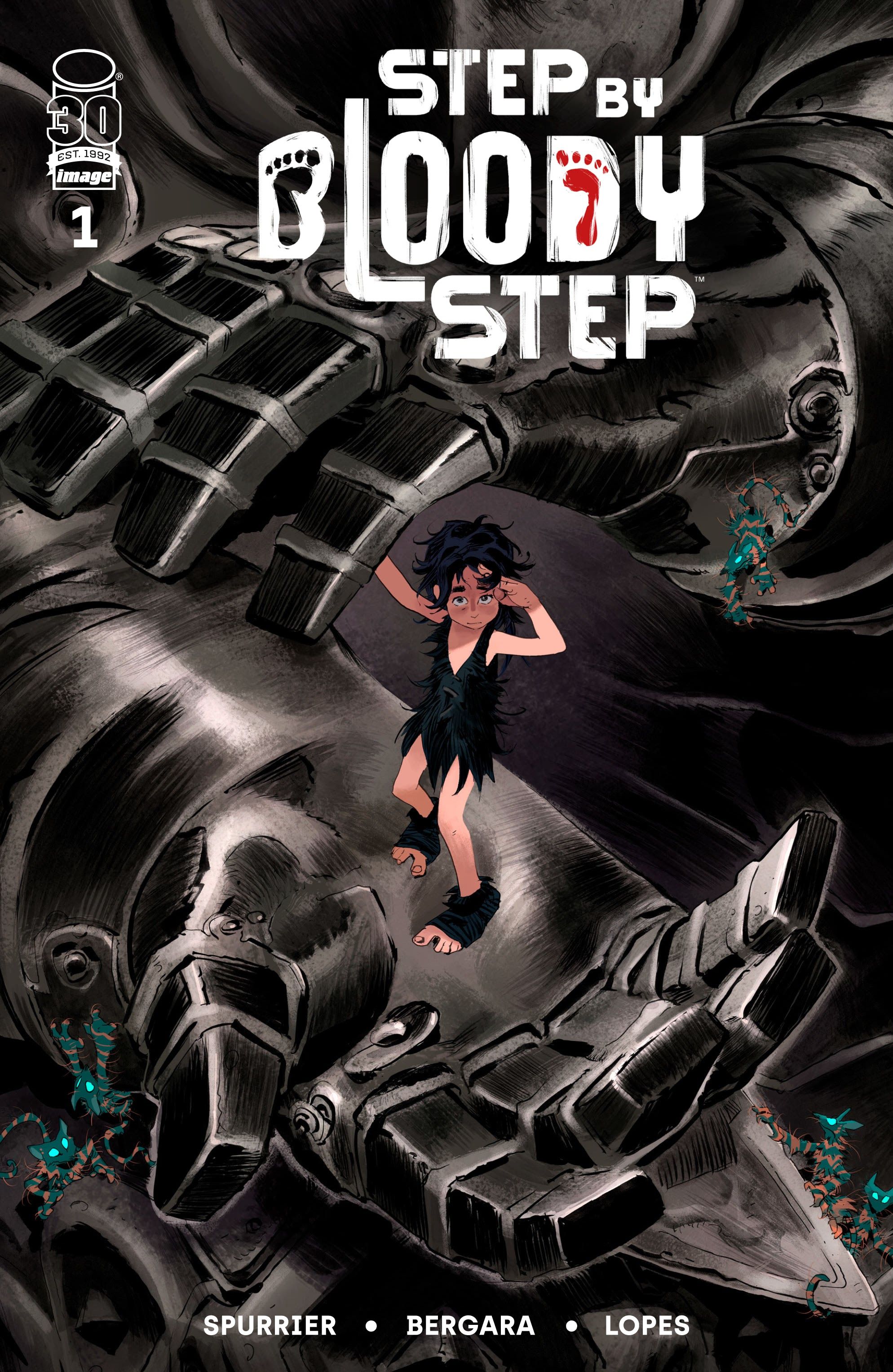 In 2018, writer Simon Spurrier teamed up with artist Matias Bergara to present Coda, a post-apocalyptic fantasy that quickly became a fan favorite. Since then, the two creators have also collaborated on John Constantine: Hellblazer. Each time the two work together, they create remarkable comics. Step By Bloody Step, their new four-issue series from Image Comics is no exception. The first issue is a beautifully drawn, idea-filled comic that manages to make a huge impression without using a single word.
Step By Bloody Step #1 follows a young girl and her gigantic armored guardian as they wander through a marvelous and chaotic landscape. The giant protects the girl from all manner of predators and inclement weather, providing her with food and clothing throughout their journey. When a particularly ferocious creature attacks them, the two travelers crash land in a small village, where they inspire curiosity and suspicion before continuing on their way.
RELATED: Suicide Squad: Blaze Creators Share the Secrets Behind the Debut Issue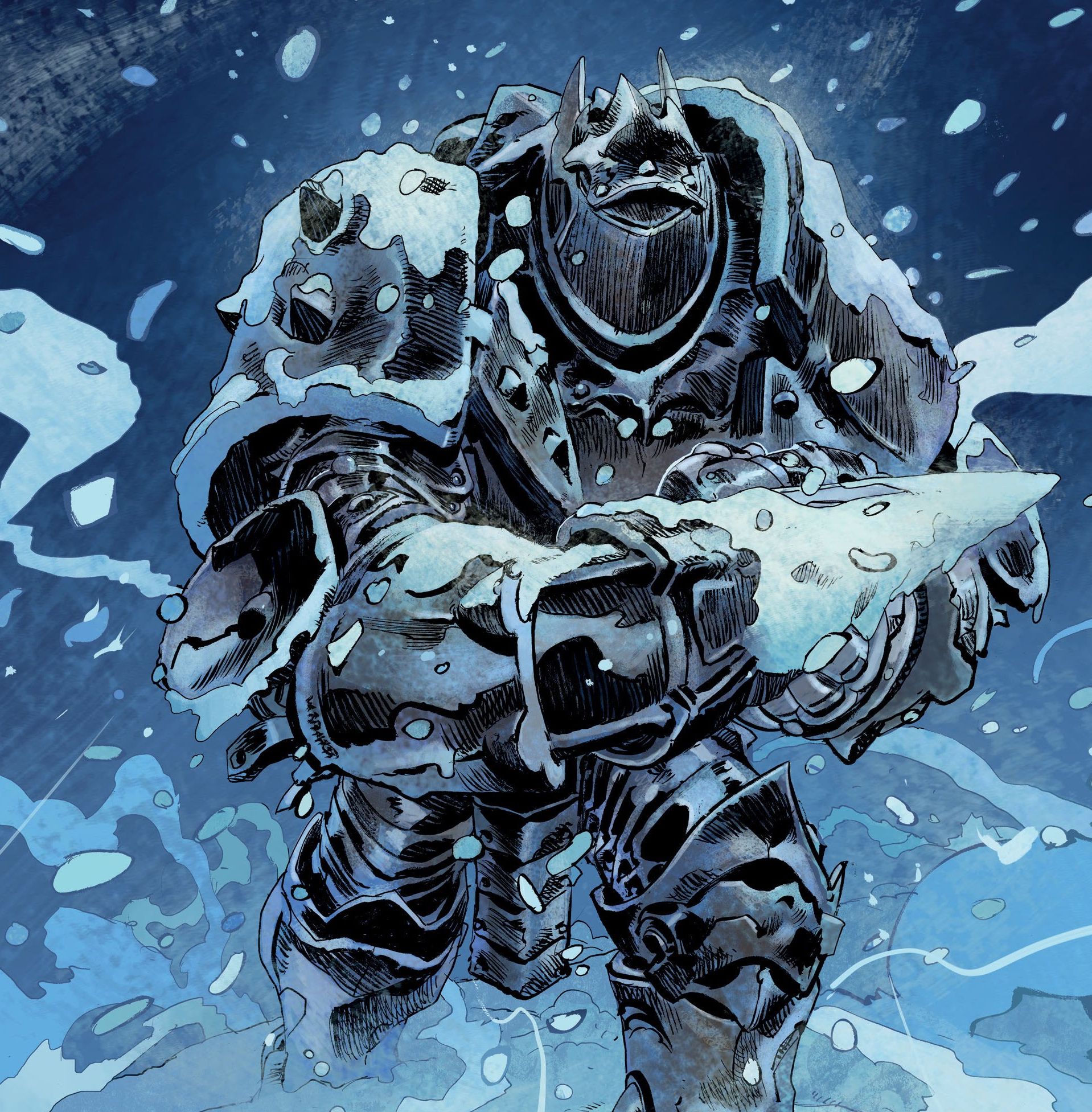 Even though Step By Bloody Step #1 is wordless, the quality of Spurrier's writing is apparent on every page. The pacing of this first issue is impeccable. Tender moments between the two protagonists contrast sharply with the harsh and aggressive landscape they are moving through. Spurrier gives plenty of time to the peaceful parts of their journey so that the audience can share their sense of wonder. One scene shows the young girl stopping to admire a flower only to be startled as the Earth shakes beneath her, a frightening reminder of the danger lurking around every corner. Despite the lack of dialogue, the rhythm of the story makes it easy to empathize with the characters' complicated and sometimes contentious relationships with both the world around them and each other.
As talented as Spurrier is, Bergara does a lot of the heavy lifting in Step By Bloody Step #1. His depictions of the young girl's body language and facial expressions give her a distinct, charming personality. It is easy to see both her adventurous nature and her vulnerability in Bergara's art. She looks particularly fragile when compared to the numerous otherworldly creatures that the travelers run into on their walk. Each character and creature is visually striking and easy to remember. It is tempting to compare Bergara's designs to Moebius's World of Edena or Miyazaki's Nausicaa of the Valley of the Wind. All three artists strike an uncanny balance between dreamy and grounded. However, Bergara's work is absolutely singular. Every page is a delight and each landscape offers new insight into the spectacular world of this comic. Colorist Matheus Lopes adds a phantasmagorical array of bold colors to the proceedings that heighten the drama and highlight the intricacies of Bergara's stunning drawings.
RELATED: Legion of X: Si Spurrier Casts Nightcrawler & Legion in a Krakoan Police Procedural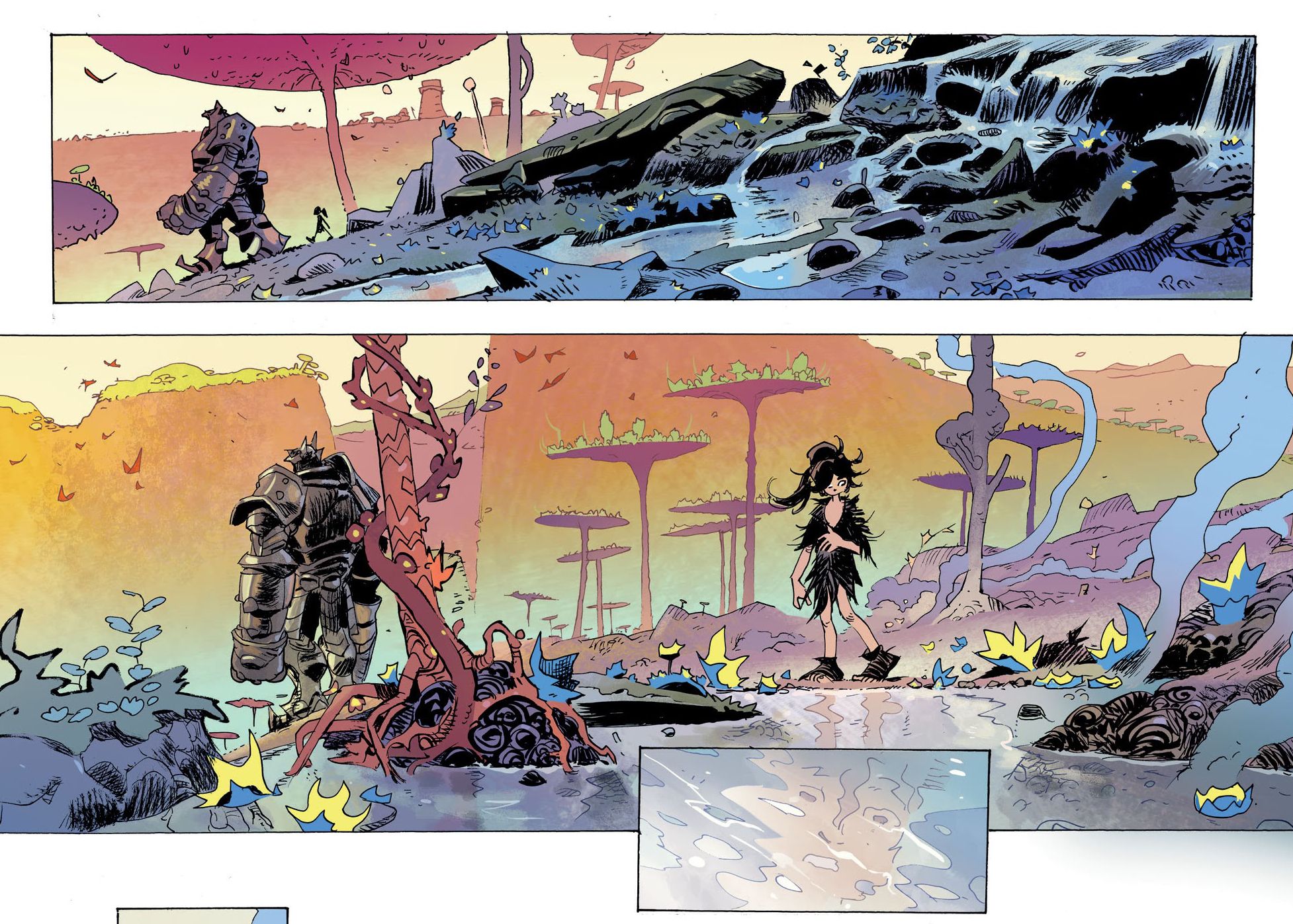 Step By Bloody Step #1 ends with the ominous introduction of two new characters whose intentions spell bad news for the young girl and her armored companion. Spurrier and Bergara have crafted an emotionally rich story set in a fantastic world. The creative team has distilled the comic medium down to a form that has no use for the written word. They're speaking their own language here, and fans are sure to be blown away.
KEEP READING: Image Comics' Slumber #1 Comic Review
from Ultimate Comic Blog
https://ift.tt/UWL30Hi
via IFTTT