How the Avengers' Biggest Loser Kept Betraying the Team – Even as a Plant Alien
https://ift.tt/3In0BWT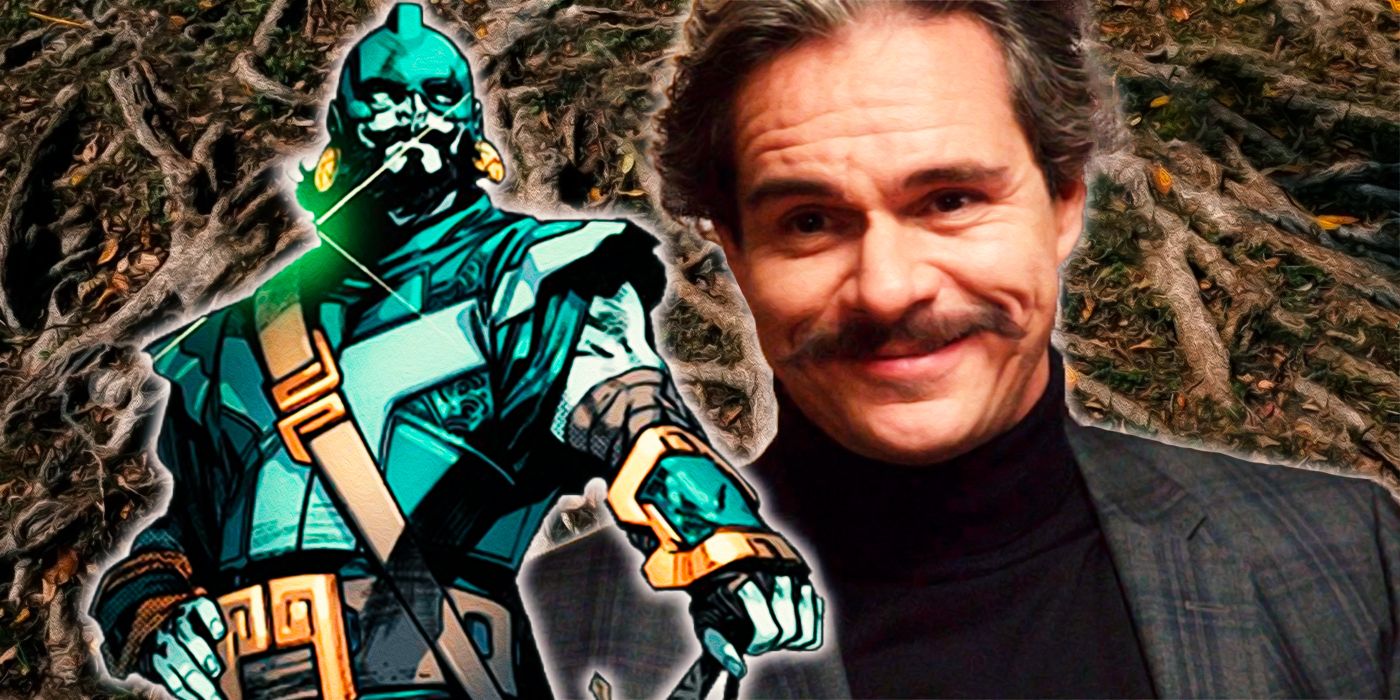 Today, we look at how Swordsman kept betraying the Avengers even after he was reborn as a plant alien!
This is "Can't Cross Over," a feature where I look at instances when comic book writers had to adjust their stories to deal with crossovers.
Okay, so there is a lot to unpack here, as I continue the almost hilariously convoluted story of the biggest loser Avenger, Swordsman. Heck, it was even said that about him when he died! But that's a bit ahead of ourselves. For now, let's do a quick recap. Recently, I discussed how Swordsman went from being a longtime enemy of the Avengers who just happened to worm his way on to the team at one point to actually being a legit member of the team. He then died saving his teammate and lover, Mantis, from being killed.
In Avengers #130 (by Steve Englehart, Sal Buscema and Joe Staton), he was buried and the captions even kind of hilariously called him a loser…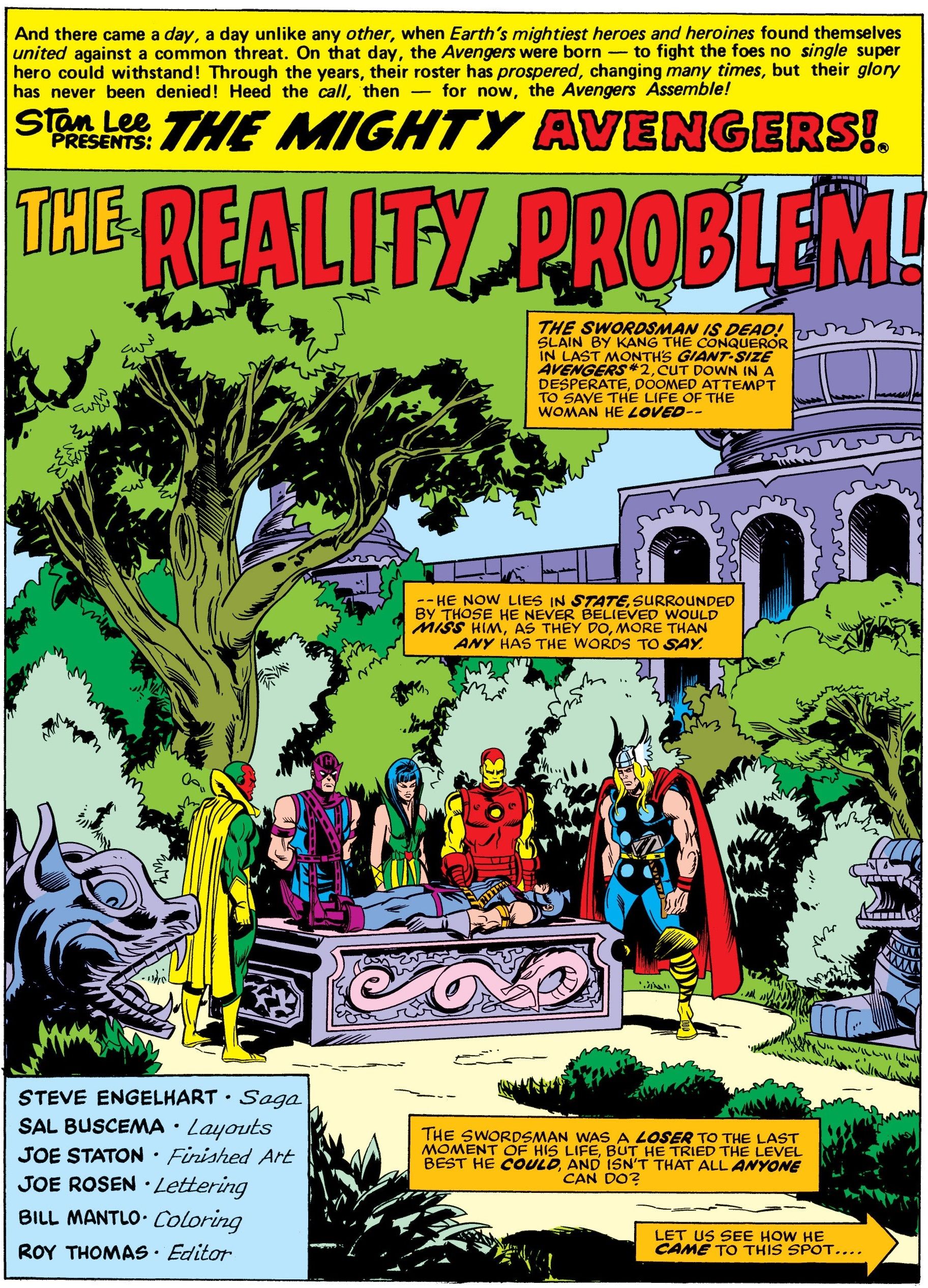 However, as I also mentioned just yesterday, Swordsman's body happened to be buried in the same spot as a grove of intelligent plants known as the Cotati. They were peaceful plants who had initially shared the homeworld of the Kree before the other half of the Kree planet slaughtered them (with inadvertent help from the Skrulls, who had not yet become ancient enemies with the Kree themselves). Some Kree pacifists escaped to Earth with the Cotati and lived on Earth. The Cotati Elder then possessed Swordsman's body and reanimiated it so that Manis could mate with him to form the Celestial Messiah, the perfect merging of the ultimate human (Mantis) and the ultimate plant (the Cotati Elder, in Swordsman's body).
Mantis was down with this idea and it all happened in Giant-Size Avengers #4 (by Englehart, Don Heck and John Tartaglione).
Once married, Mantis and the Cotati-Swordsman went off to become energy or something like that…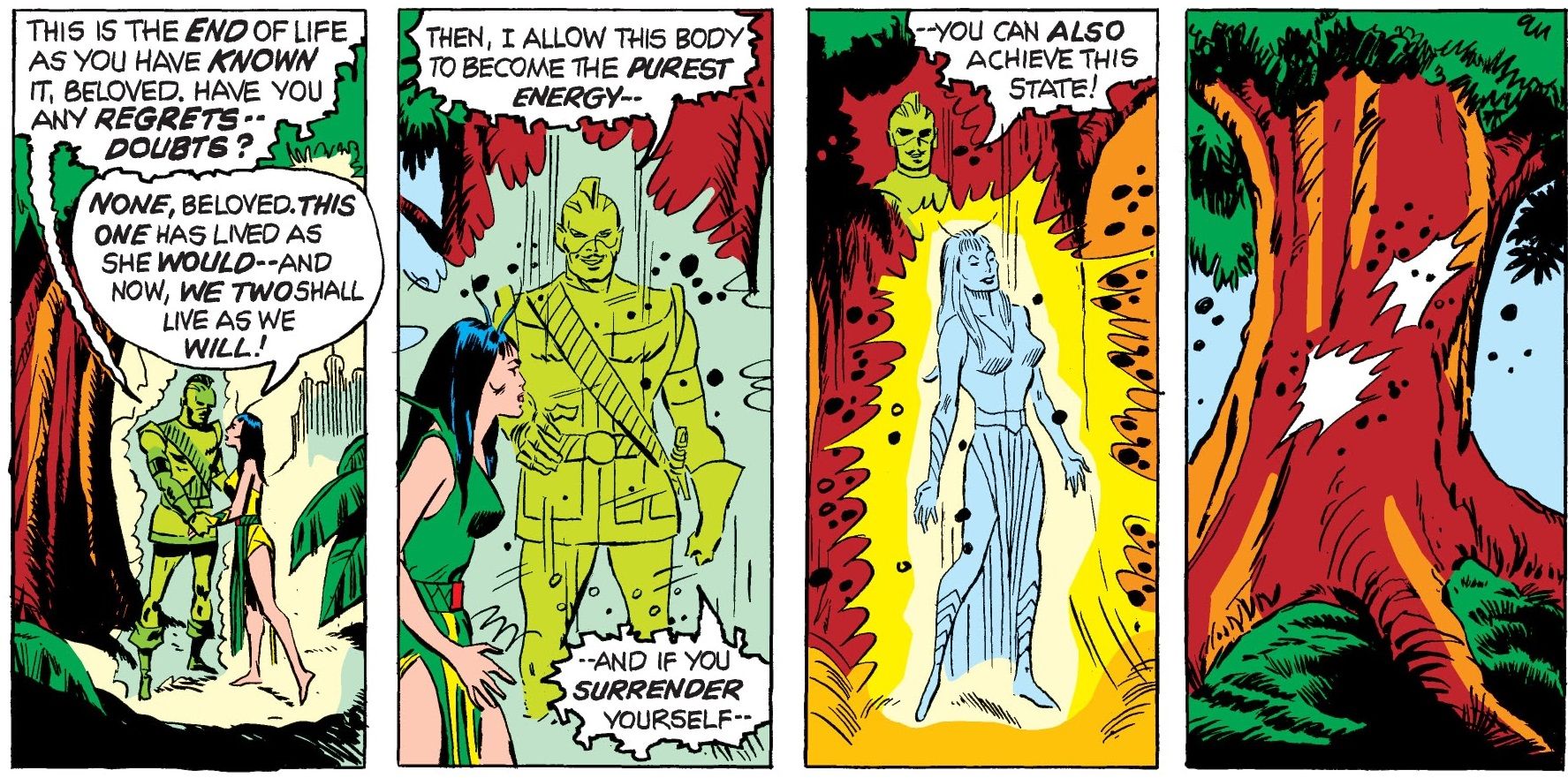 RELATED: Why Did Marvel's Weirdest War Involve… ALF?
Years later, Englehart brought Mantis back in the pages of his Silver Surfer run. Here she is in Silver Surfer #4 (by Englehart, Marshall Rogers and Joe Rubinstein)…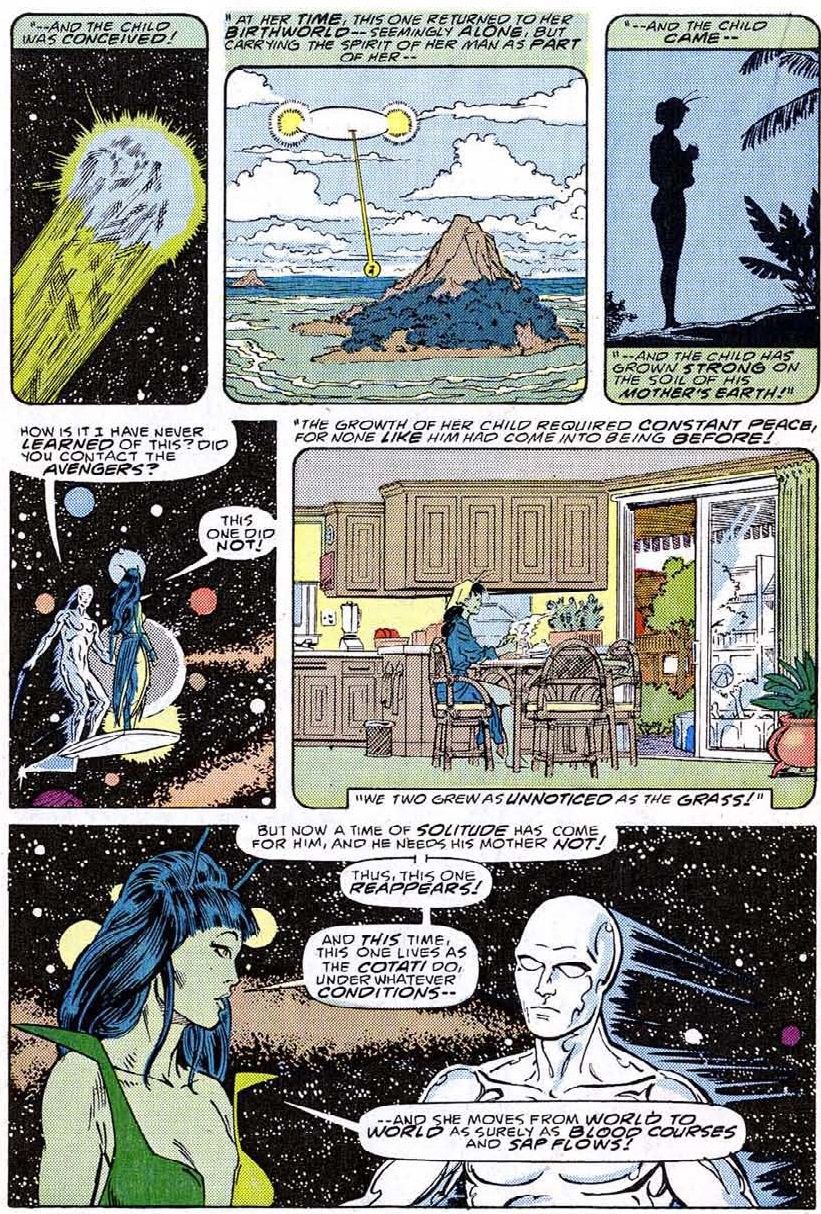 In West Coast Avengers #39 (by Englehart and Al Milgrom), the Cotati Swordsman returned to let Mantis know that she had done her duty and that she was now free to return to her normal human life and that the Cotati would raise her kid from that point forwward…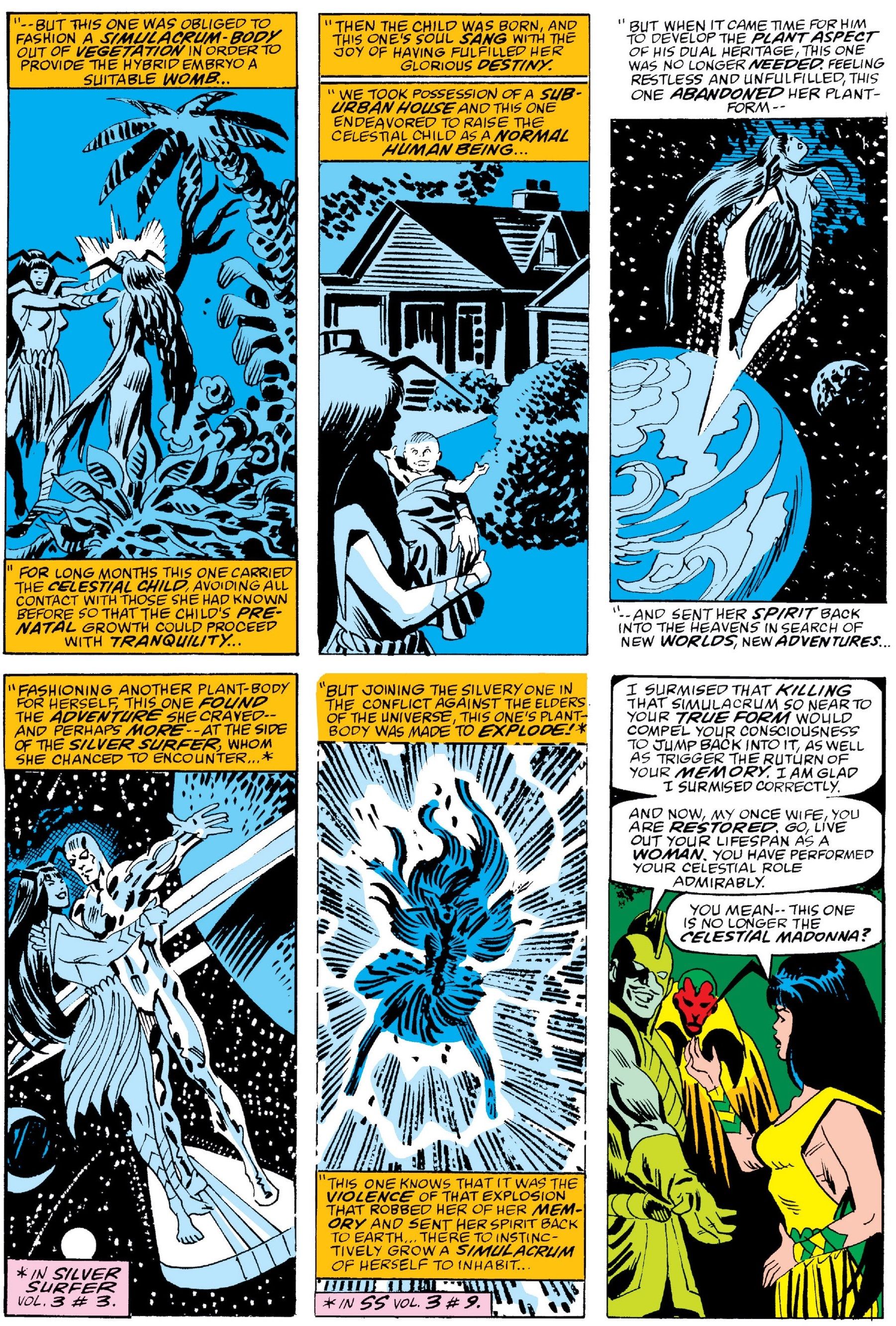 The Cotati-Swordsman also sort of moved on, giving his sword to Hawkeye, while Mantis had to deal with no longer being involved in her child's life…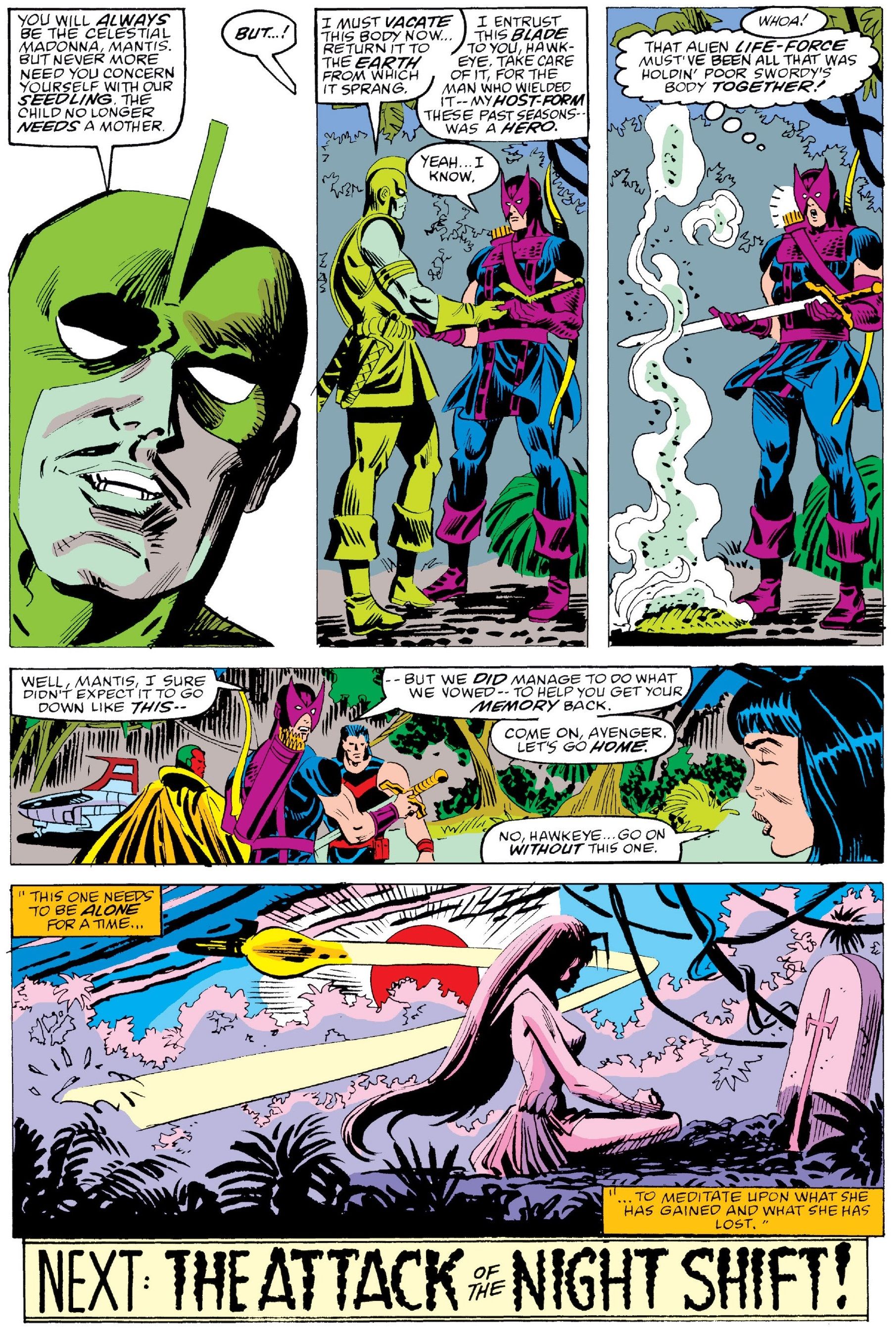 She ultimately did not like that idea and so in Fantastic Four #325 (by Englehart, Keith Pollard and Romeo Tanghal), she seeks the help of the Fantastic Four and the Silver Surfer to get her son back from the Cotati…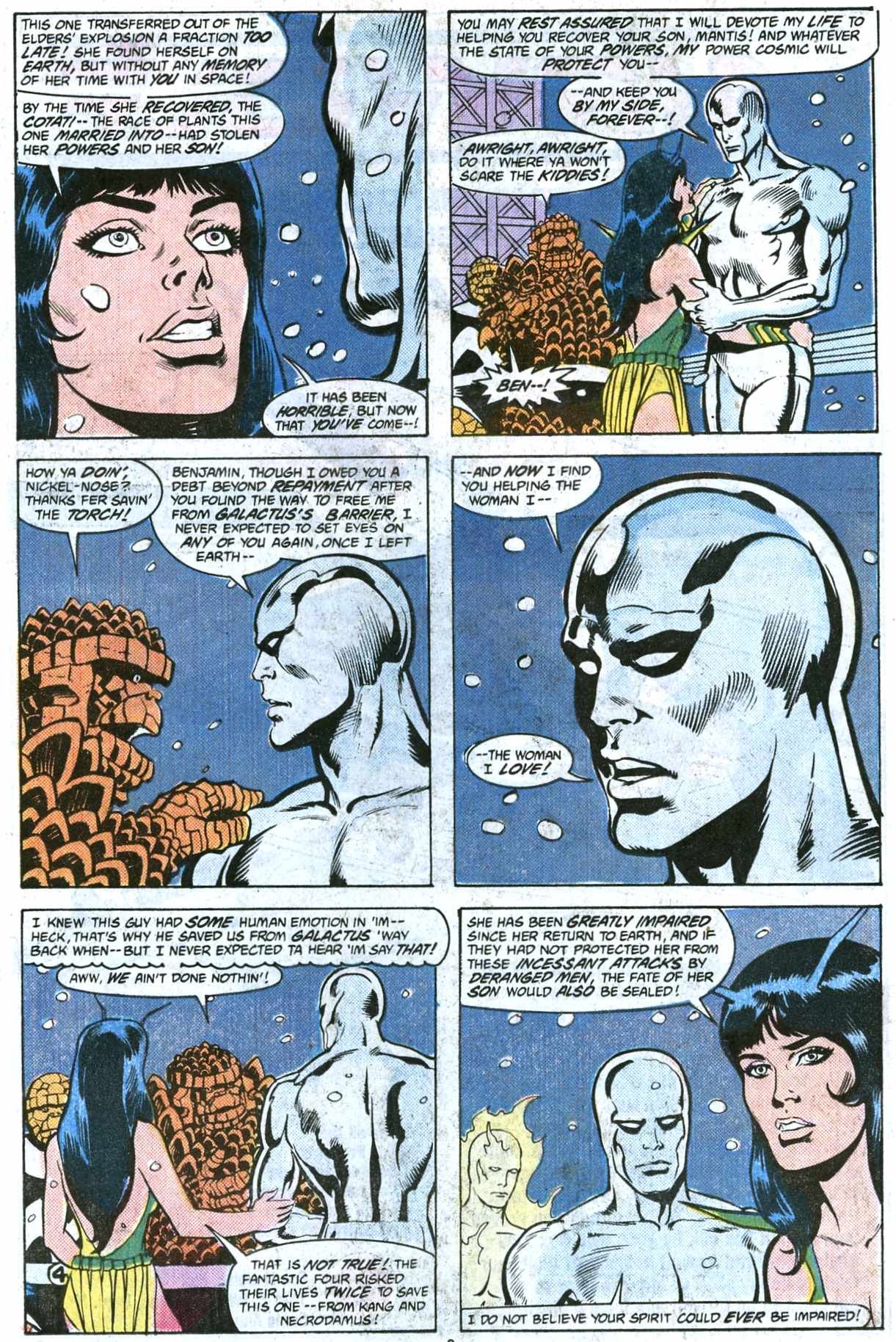 However, since the Cotati exist on a plane beyond the need for even bodies, Mantis had to basically give up her body to try to join the Cotati and raise her son with them…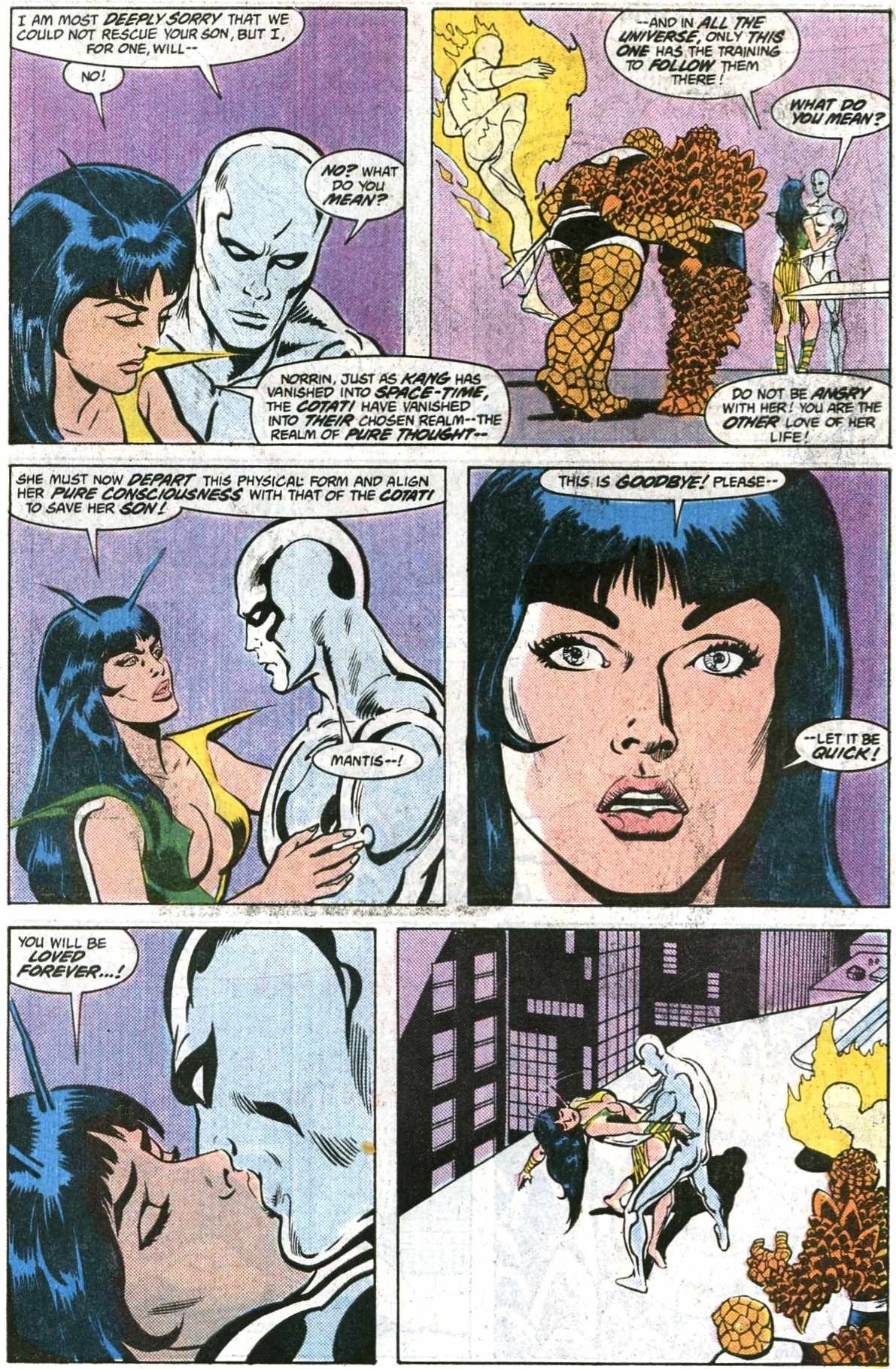 RELATED: How Superman's Killer Doomsday Was Recruited by the Suicide Squad
In the Avengers: Celestial Quest miniseries a number of years later, Englehart returned to the story and in Avengers: Celestial Quest #2 (by Englehart, Jorge Santamaria and Scott Hanna), we see that Mantis eventually got her son back and raised him in anonymity for a time before she gave him back to the Cotati, who raised him on a new planet…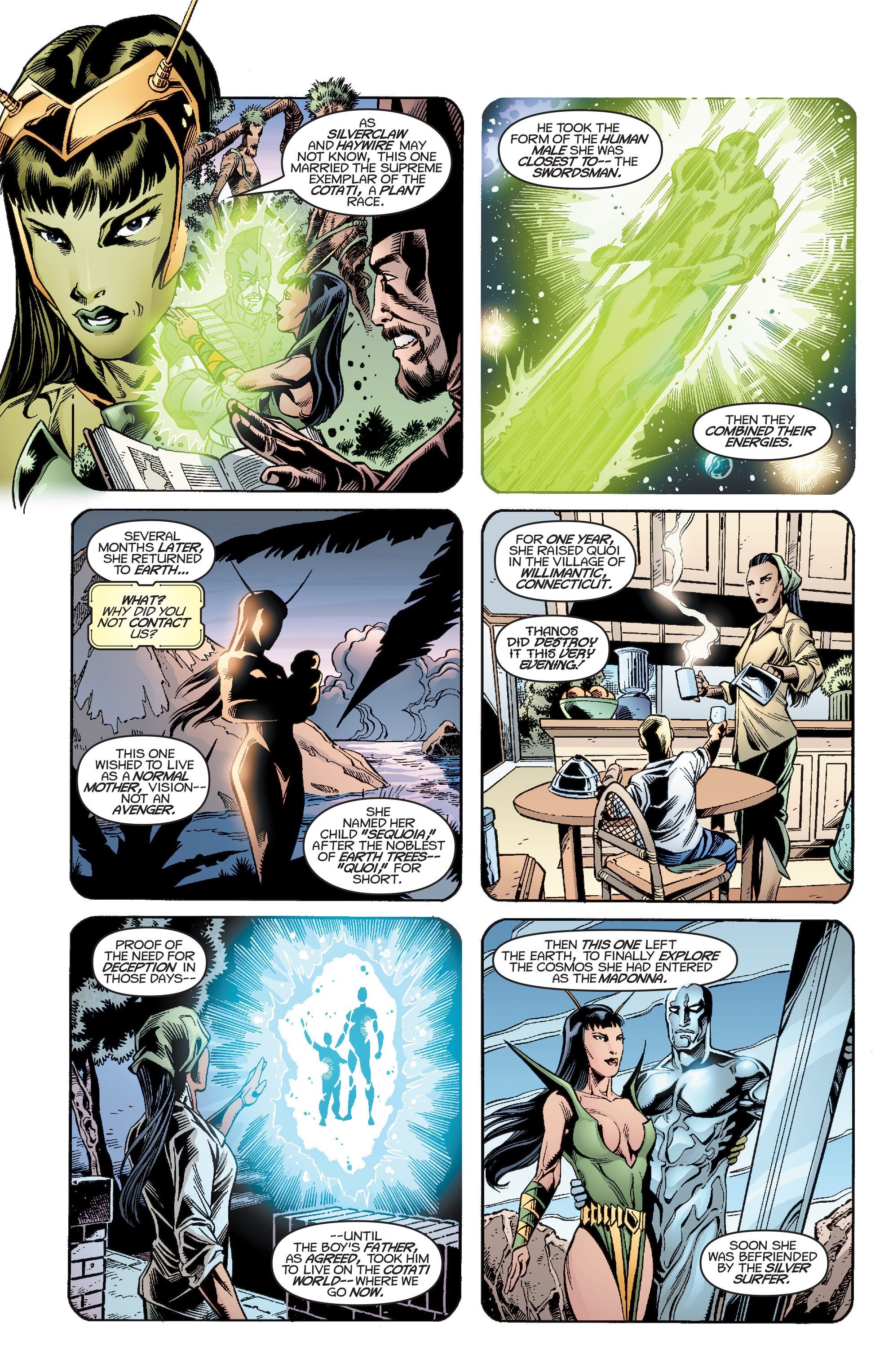 Thanos was tying to hunt her son (named Sequoia after the most noble tree on Earth, but called Quoi for short) so Mantis and the Avengers headed to the Cotati world to protect him. When we meet him, we see that he was now an angsty teen…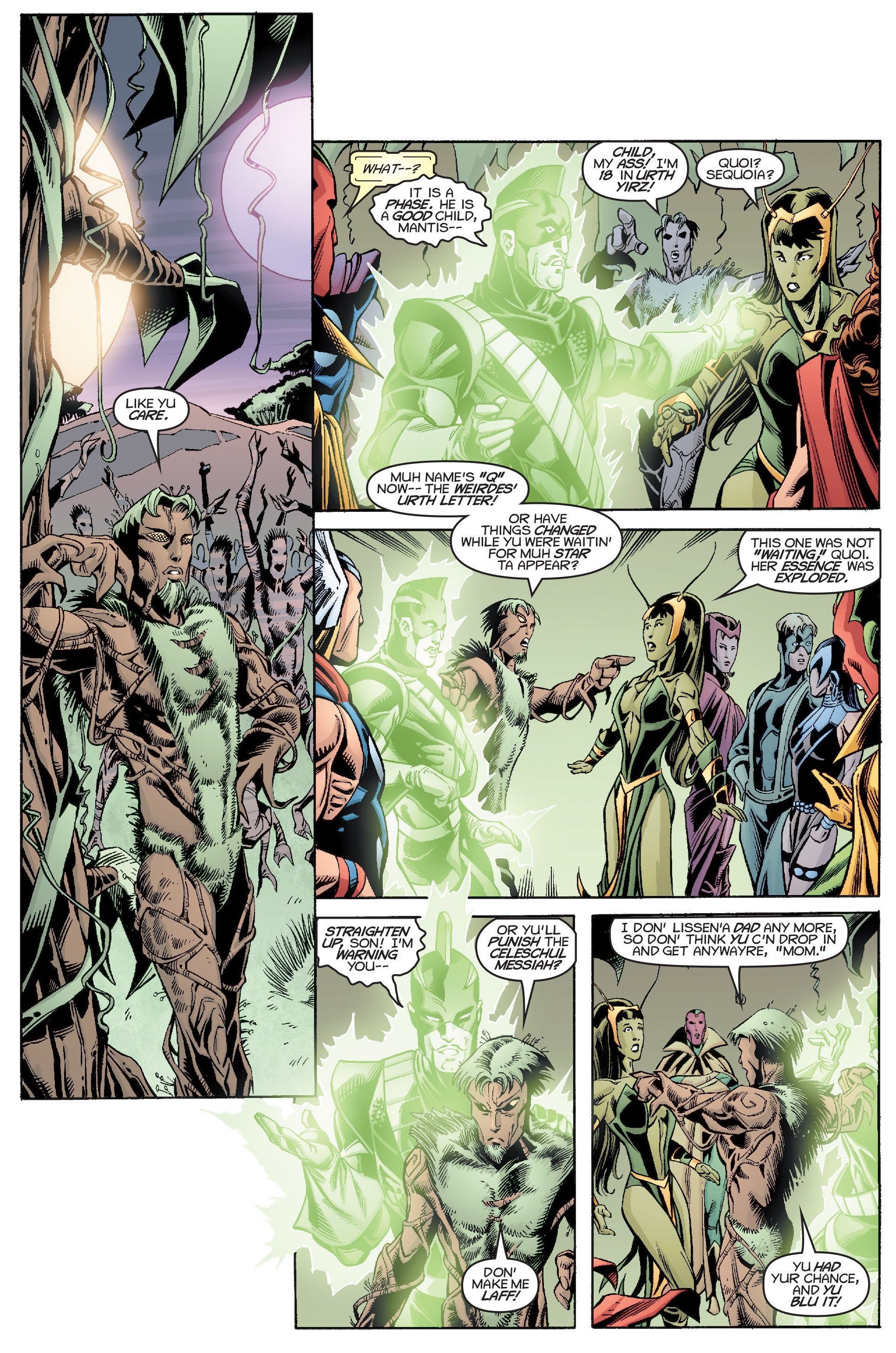 In the end, though, Quoi grew up and chose to pursue a noble mission with a reformed space pirate, Raptra…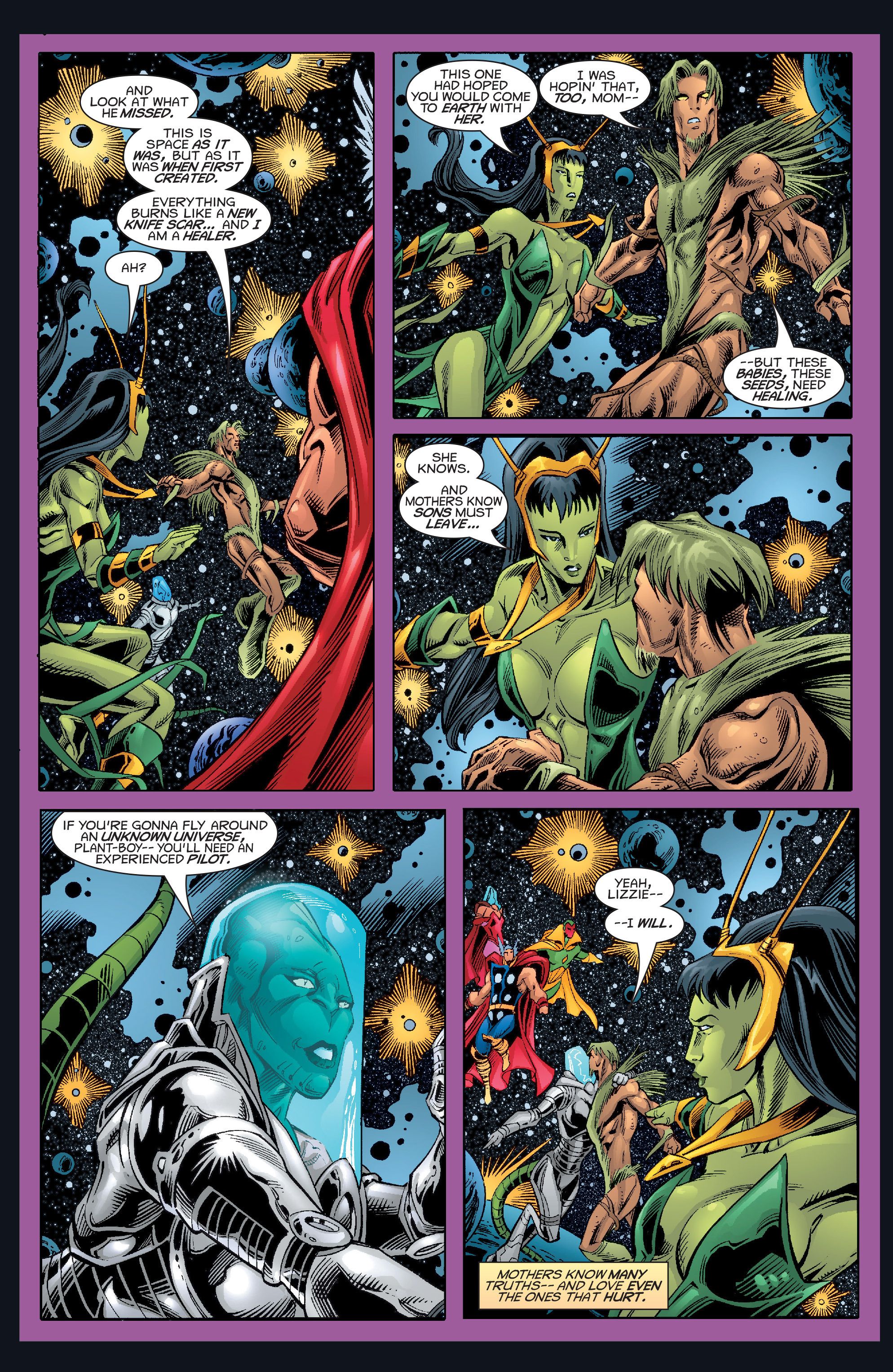 Quoi eventually returned to his people, who welcomes his return. The problem is that they DIDN'T accept the Cotati-Swordsman, since he had merged with a human (as shown in Lords of Empyre: Swordsman #1 by Alex Paknadel, Thomas Nachlik and Marcio Menyz)…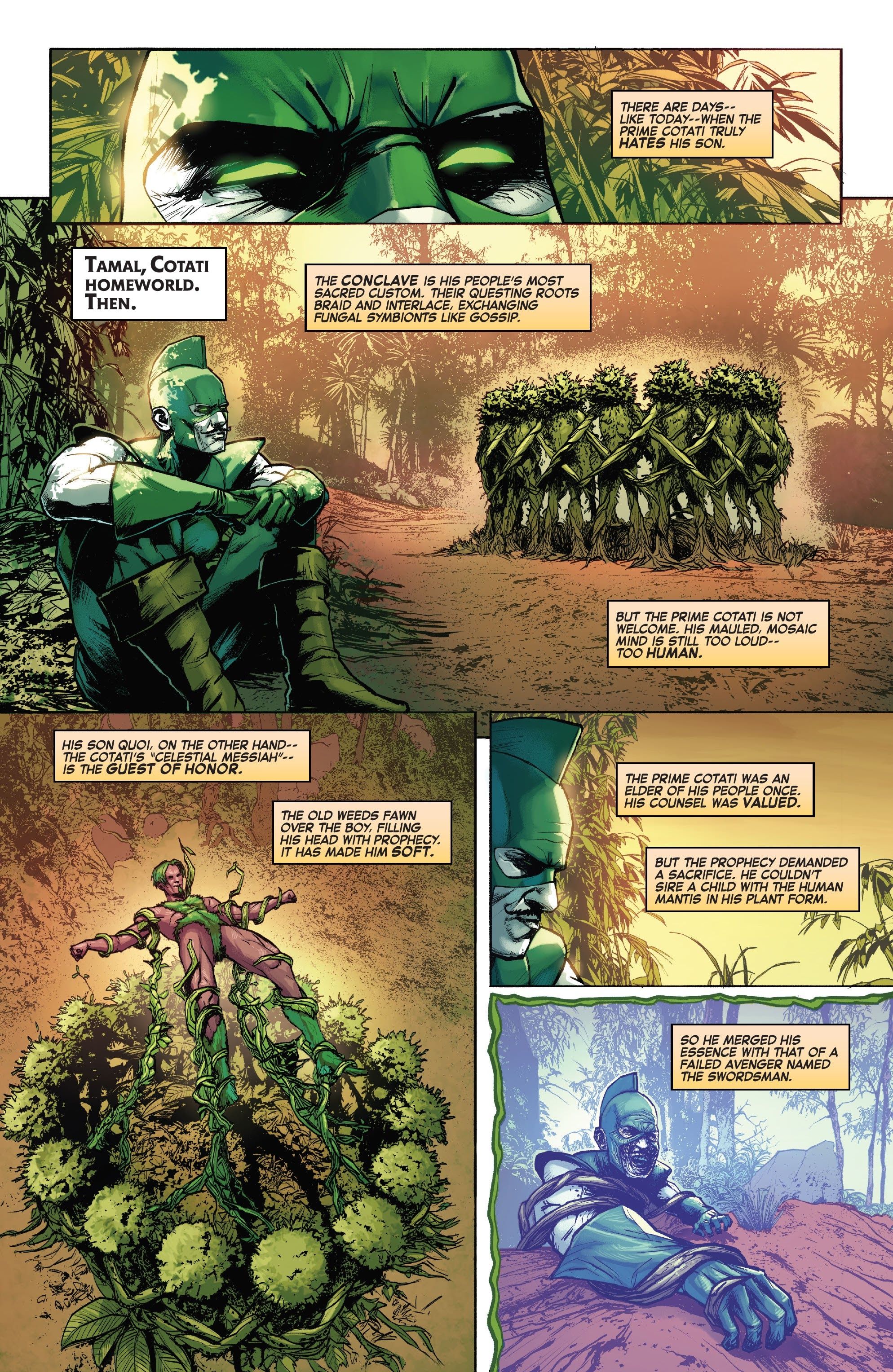 The Cotati-Swordsman really felt like he needed to be reunited with his old sword, so he headed back to Earth along with his son. Once he got the sword, the Cotati-Swordsman remerged with the Cotati that were in the grove where Swordsman's body had been buried. But some greedy humans than tore down the entire garden, leaving only Cotati-Swordsman alive!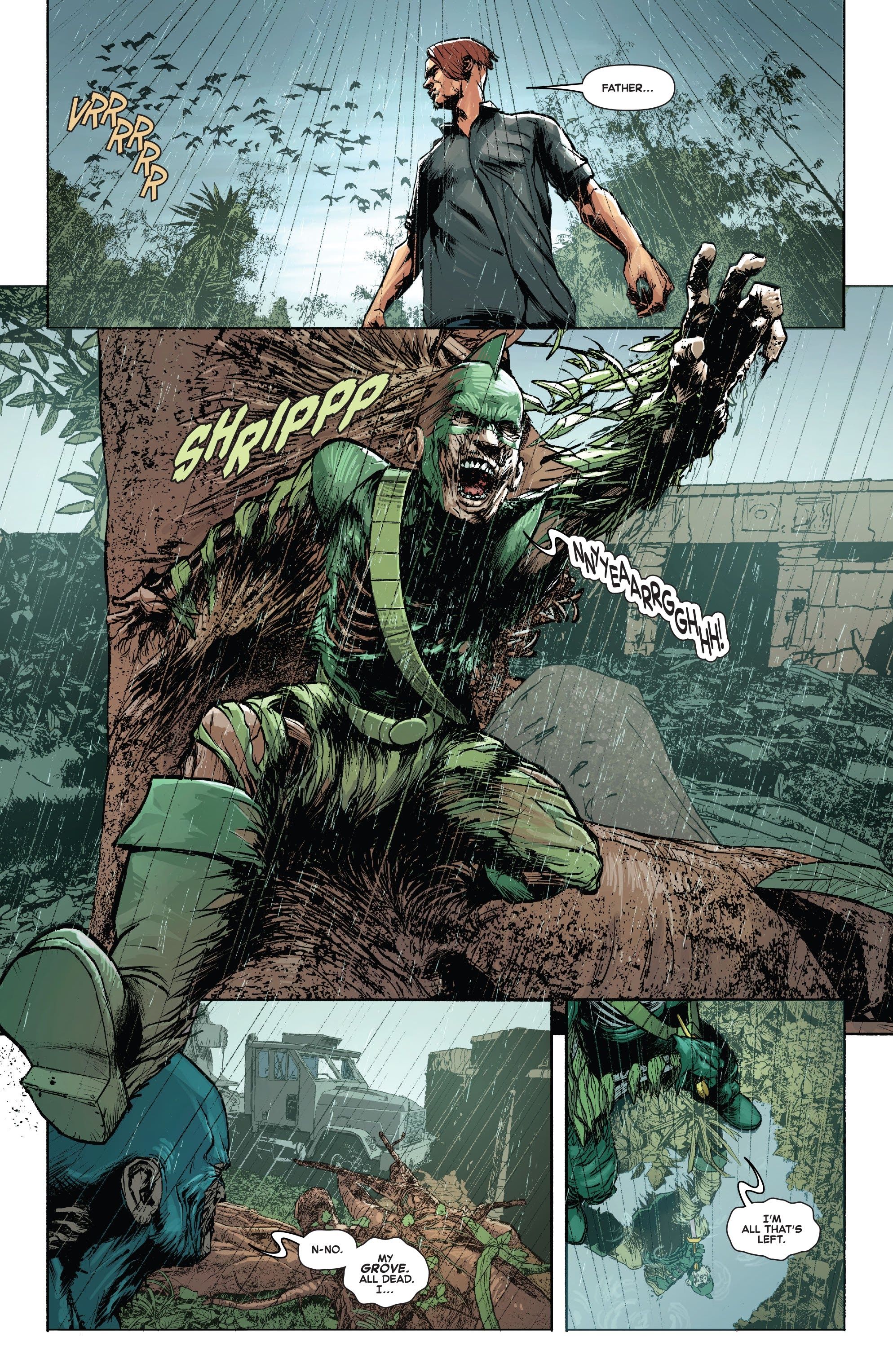 The Cotati were pacifists, but the Cotati-Swordsman had internalized all of his human emotion from the Swordsman and he reacted quite poorly, slaughtering the humans who razed the garden…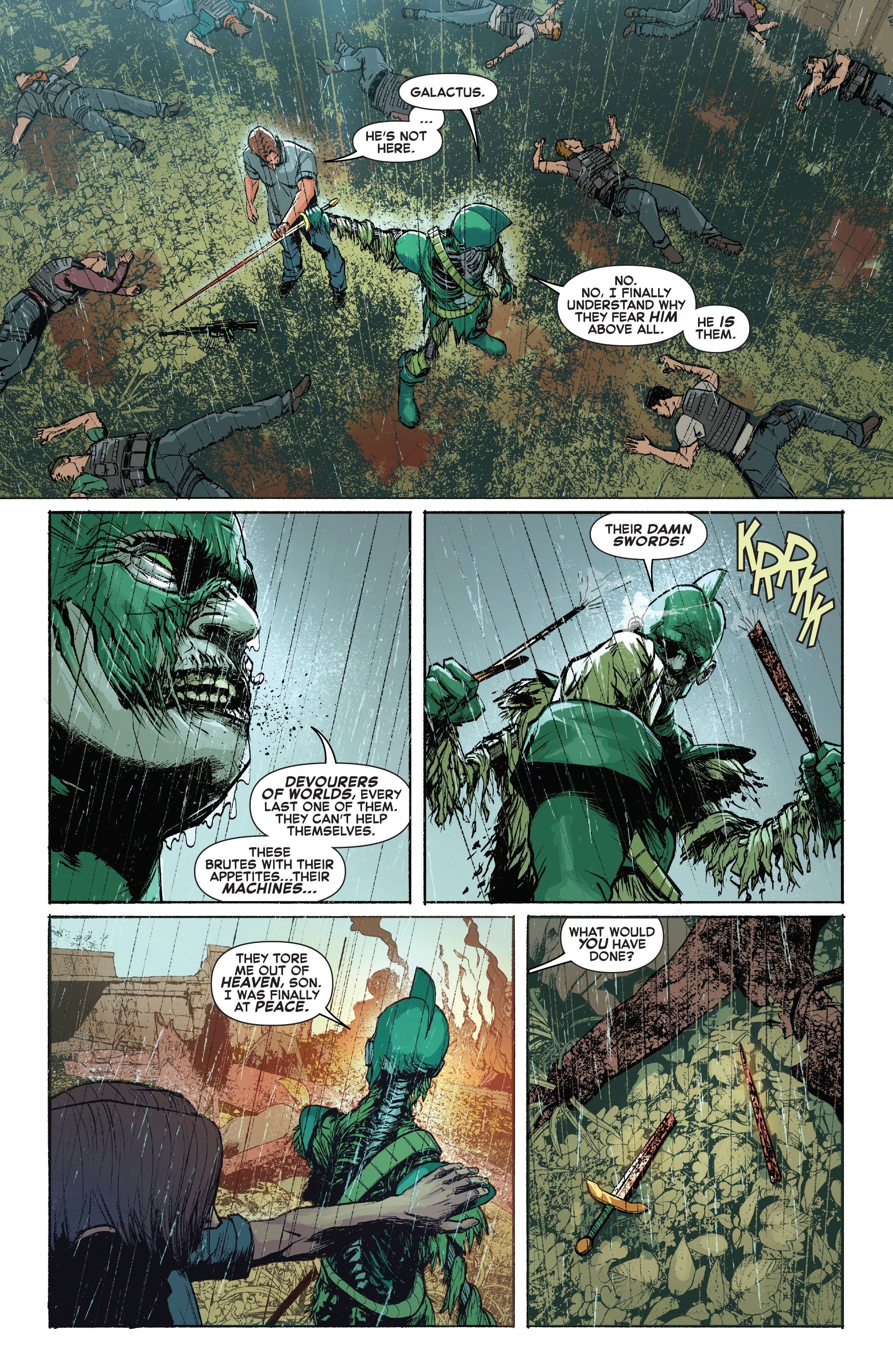 Quoi was then convinced that his father was right, they needed to wipe out all animal life…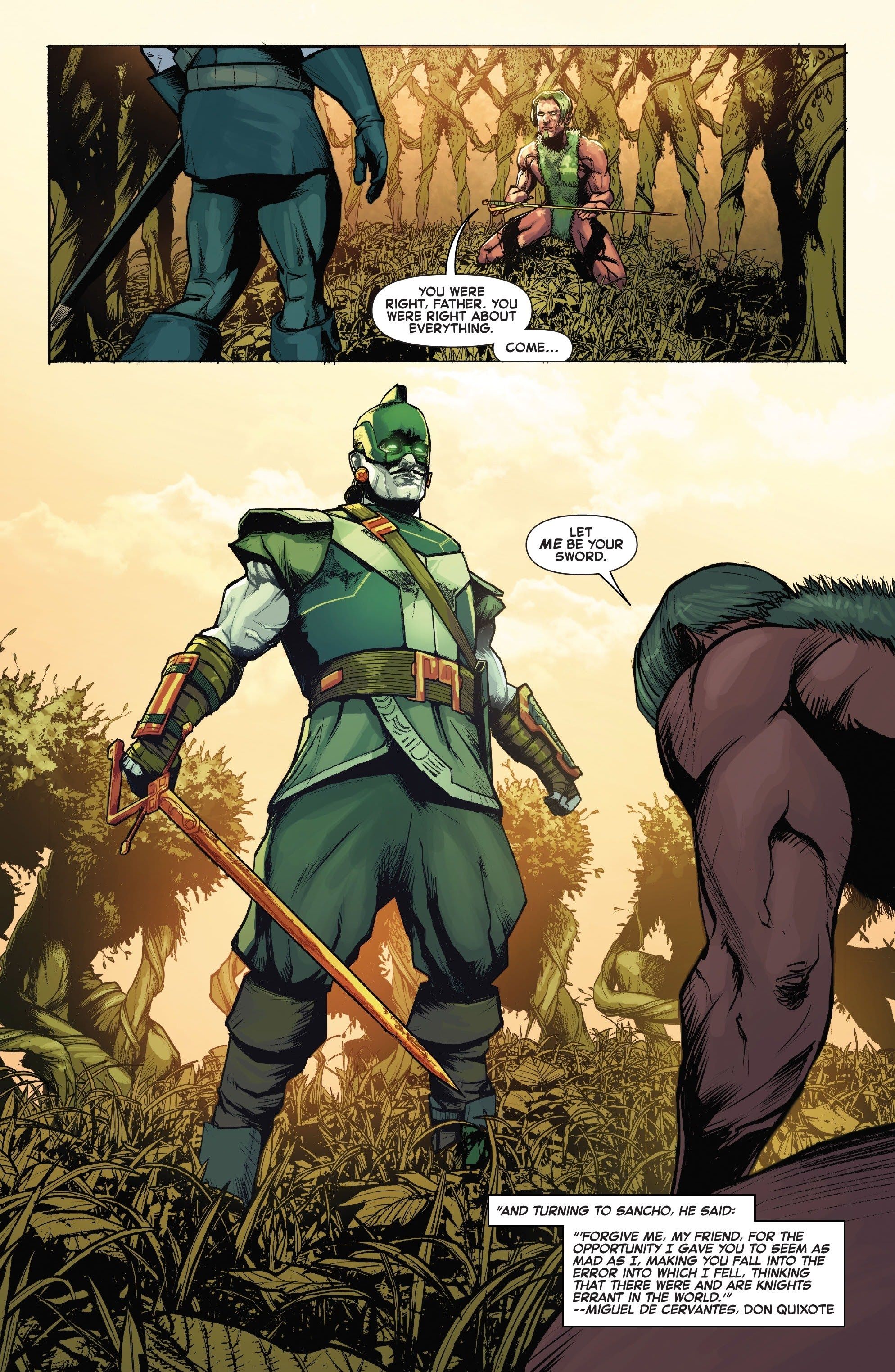 First, though, the Cotati-Swordsman and Quoi convinced the Avengers that the Kree and the Skrulls were teaming up to destroy the Cotati in Empyre: Avengers #0 (by Al Ewing, Pepe Larraz and Marte Gracia)…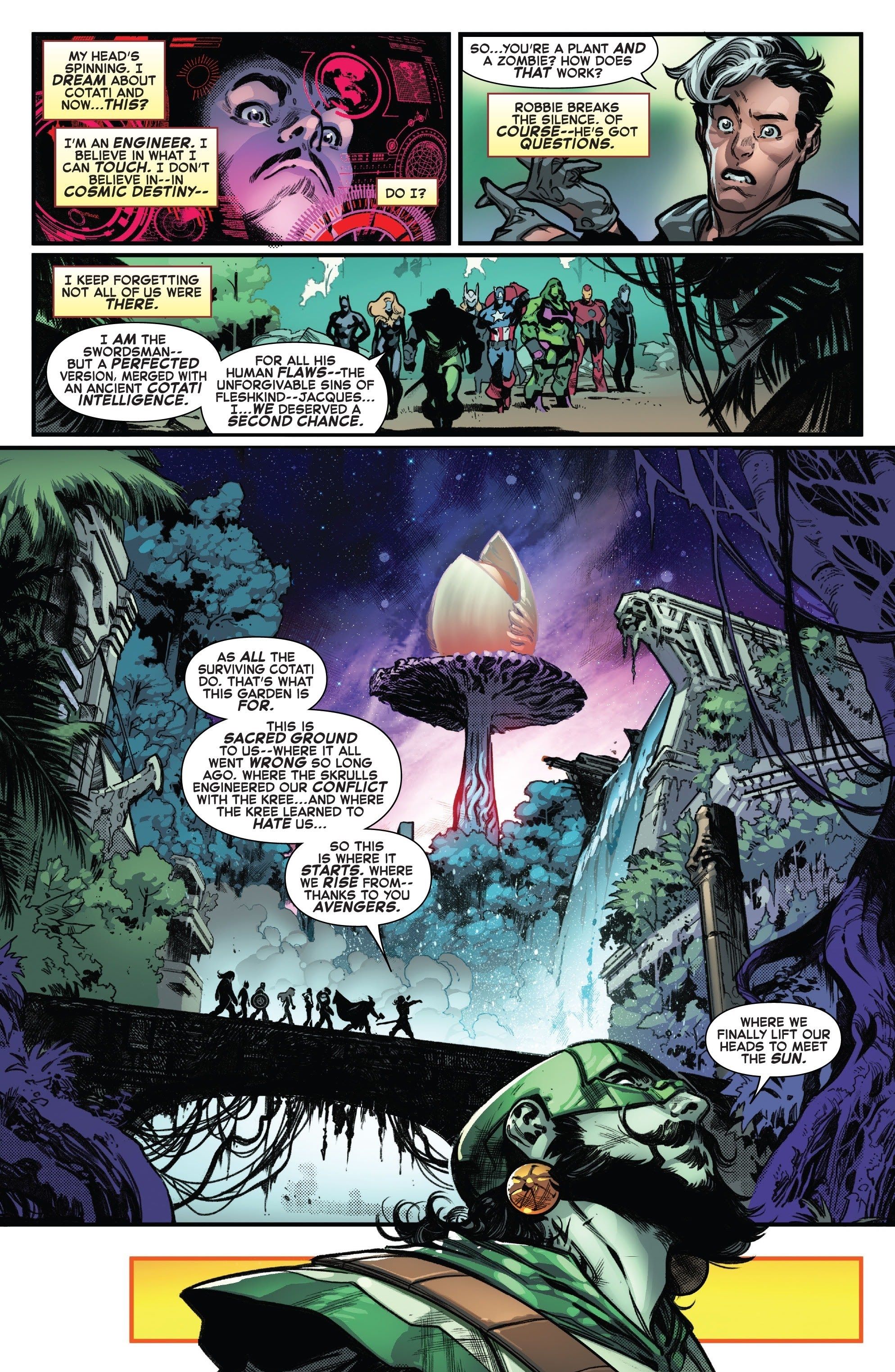 and so the Avengers vowed to fight on their side…
Of course, this was all bogus bluster and in the Empyre miniseries (by writers AL Ewing and Dan Slott and artists Valerio Schiti and Marte Gracia), the Cotati-Swordsman and Quoi revealed their ultimate plan of using a special plant that ups Quoi's powers to destroy all animal life by merging it with the Vibranium in Wakanda in the final issue…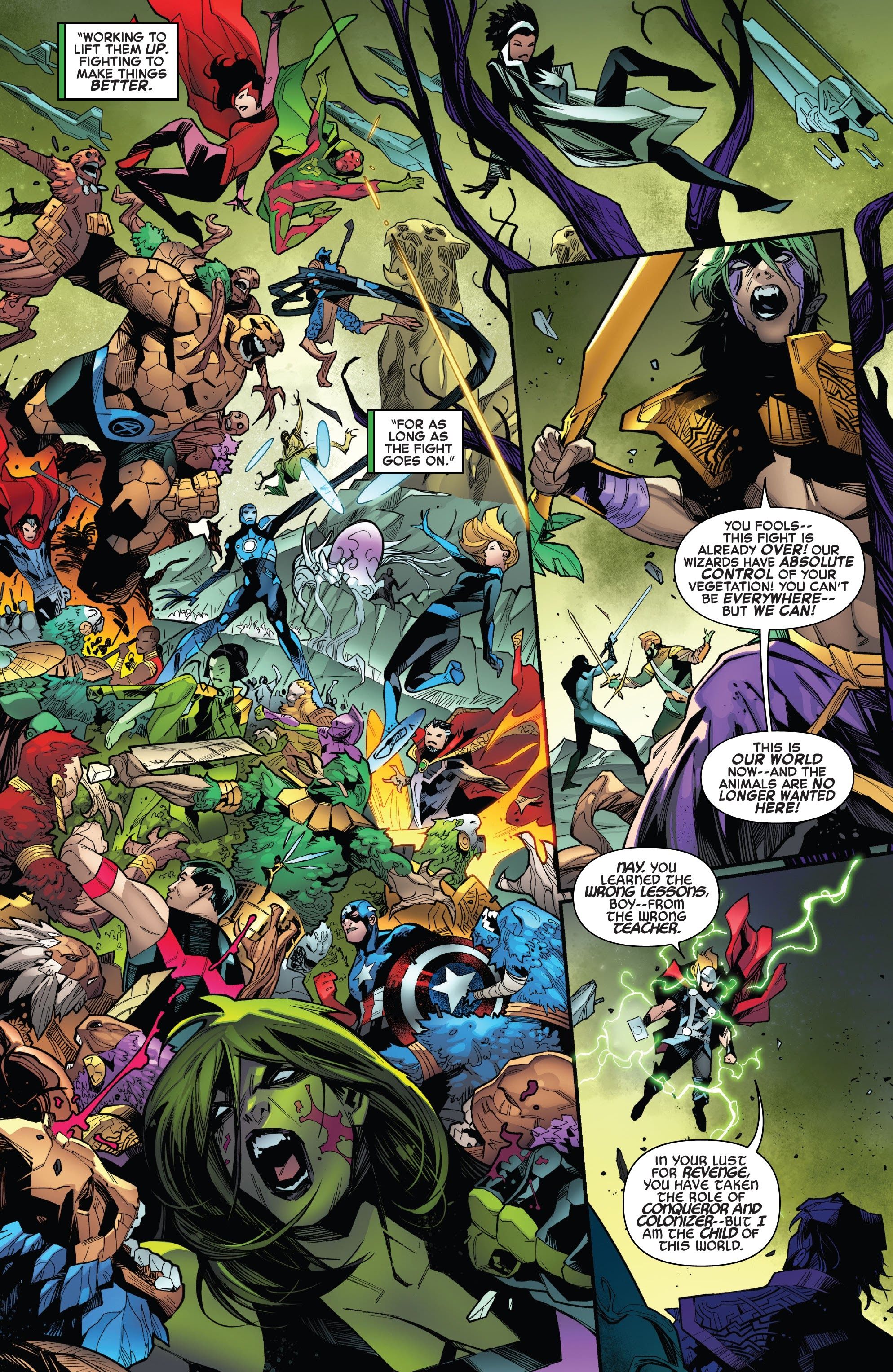 Black Panther saves the day, but Cotati-Swordsman then threatens to kill Quoi…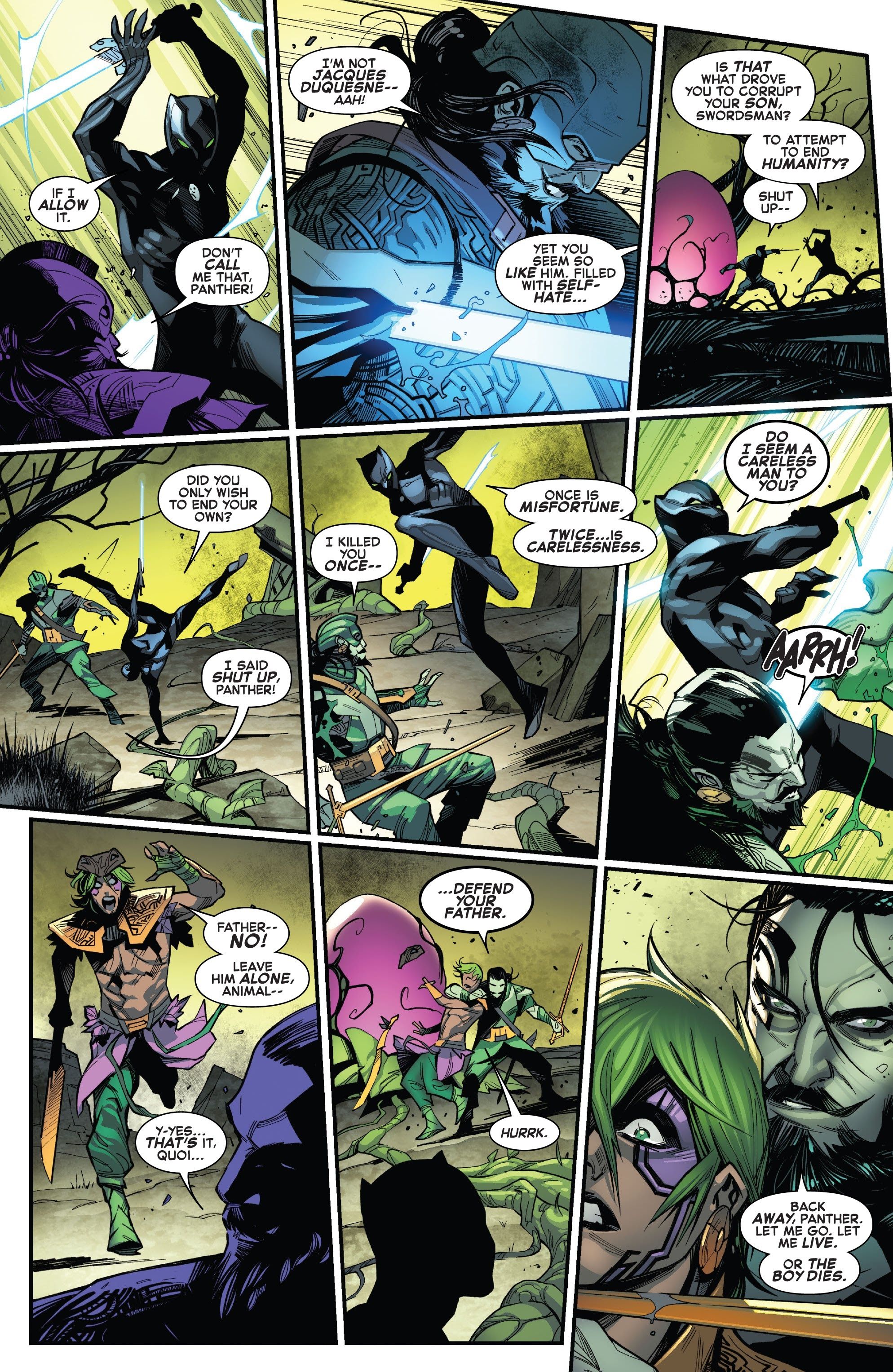 but Black Panther instead kills the Cotati-Swordsman, while insisting that somehow the real Swordsman wasn't ultimately the reason why the Cotati-Elder was corrupted (it's one of those "too little, too late" bits of redemption for Jacques Duquesne)…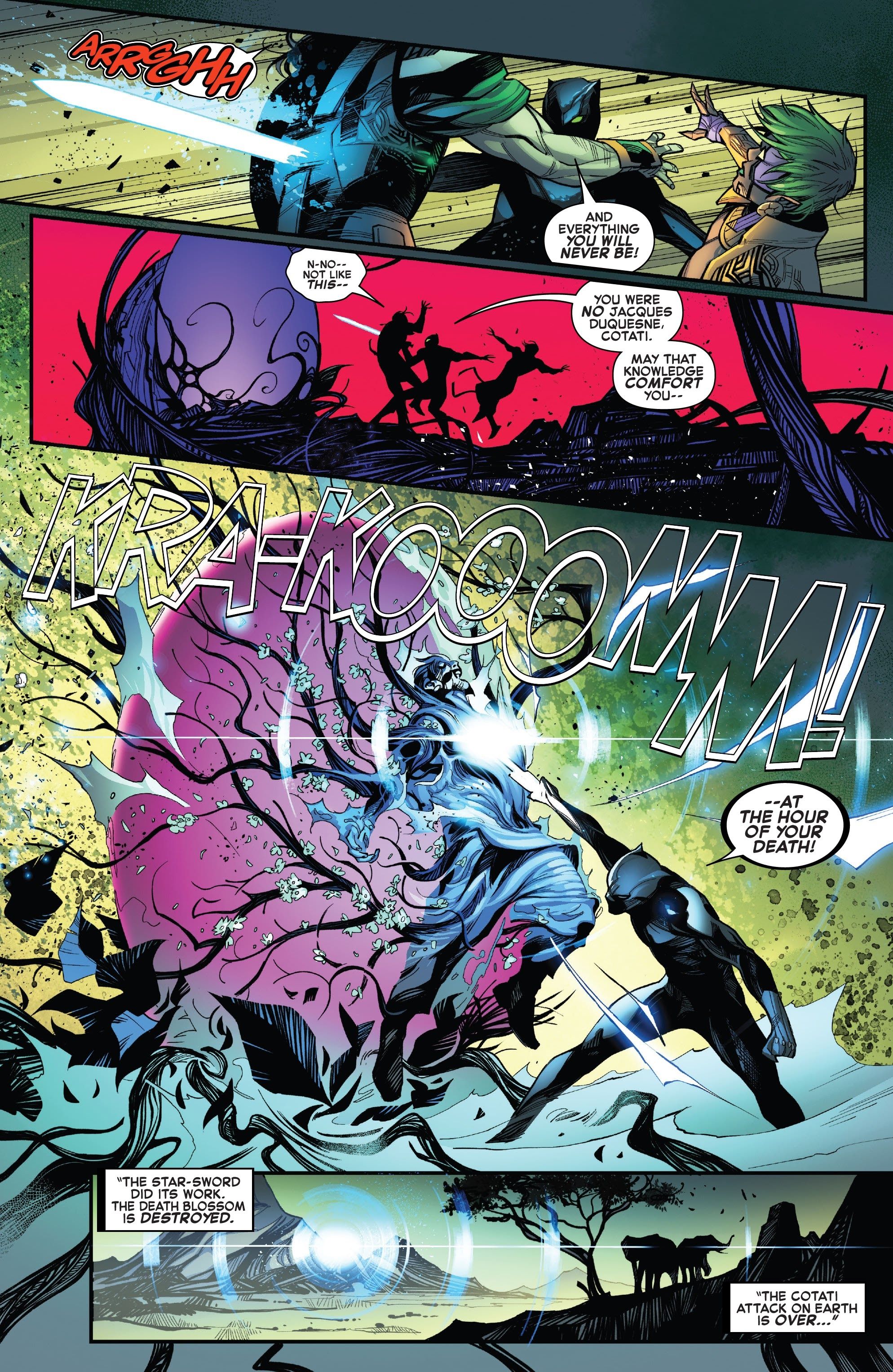 With his father's madness ultimately demonstrated to him, Quoi backed down and surrendered himself.
Man, it is fascinating how a complicated storyline got a whole lot more complicated over the years, although I really think that Ewing and Slott did a great job using past Marvel history as the basis for their Empyre event.
If any one has suggestions for a future Can't Cross Over, drop me a line at brianc@cbr.com.
KEEP READING: Black Adam: How the Next DCEU Star Led the Suicide Squad Into a DC God War
from Ultimate Comic Blog
https://ift.tt/3Dvpw6R
via IFTTT