How Marvel's Most Evil Parents Defeated Iron Man | CBR
https://ift.tt/33E1Tx1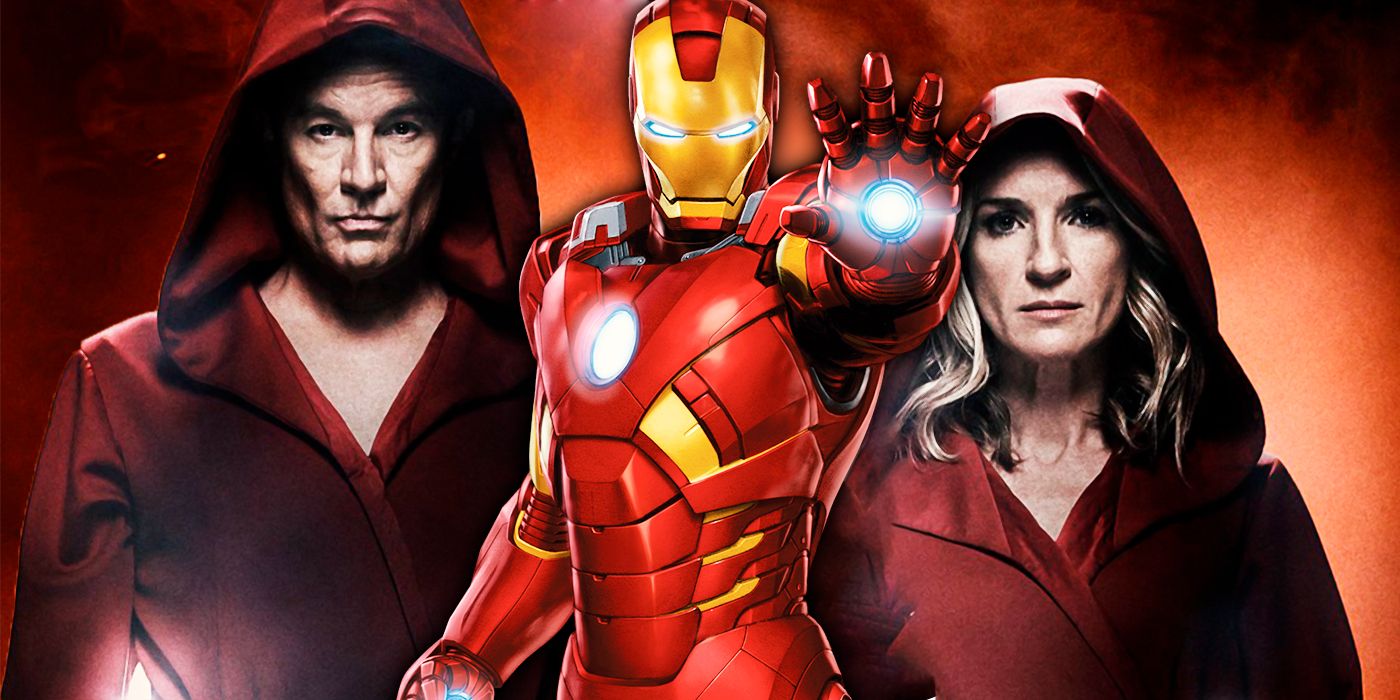 Today, we look at how Iron Man's second company was taken down by the Runaways' evil parents, the Pride!
This is "Foundationed Deep," a feature where we look at particular odd/strange/interesting instances of retroactively connecting different comic book characters (for instance, Uncanny X-Men #268 retroactively established that Wolverine knew both Captain America and the Black Widow from World War II).
The Runaways debuted in 2003 in a series by Brian K. Vaughan, Adrian Alphona, David Newbold and Brian Reber, which featured a group of teens who get together every year when their parents have a meeting. This year, though, the teens decide to actually spy on their parents…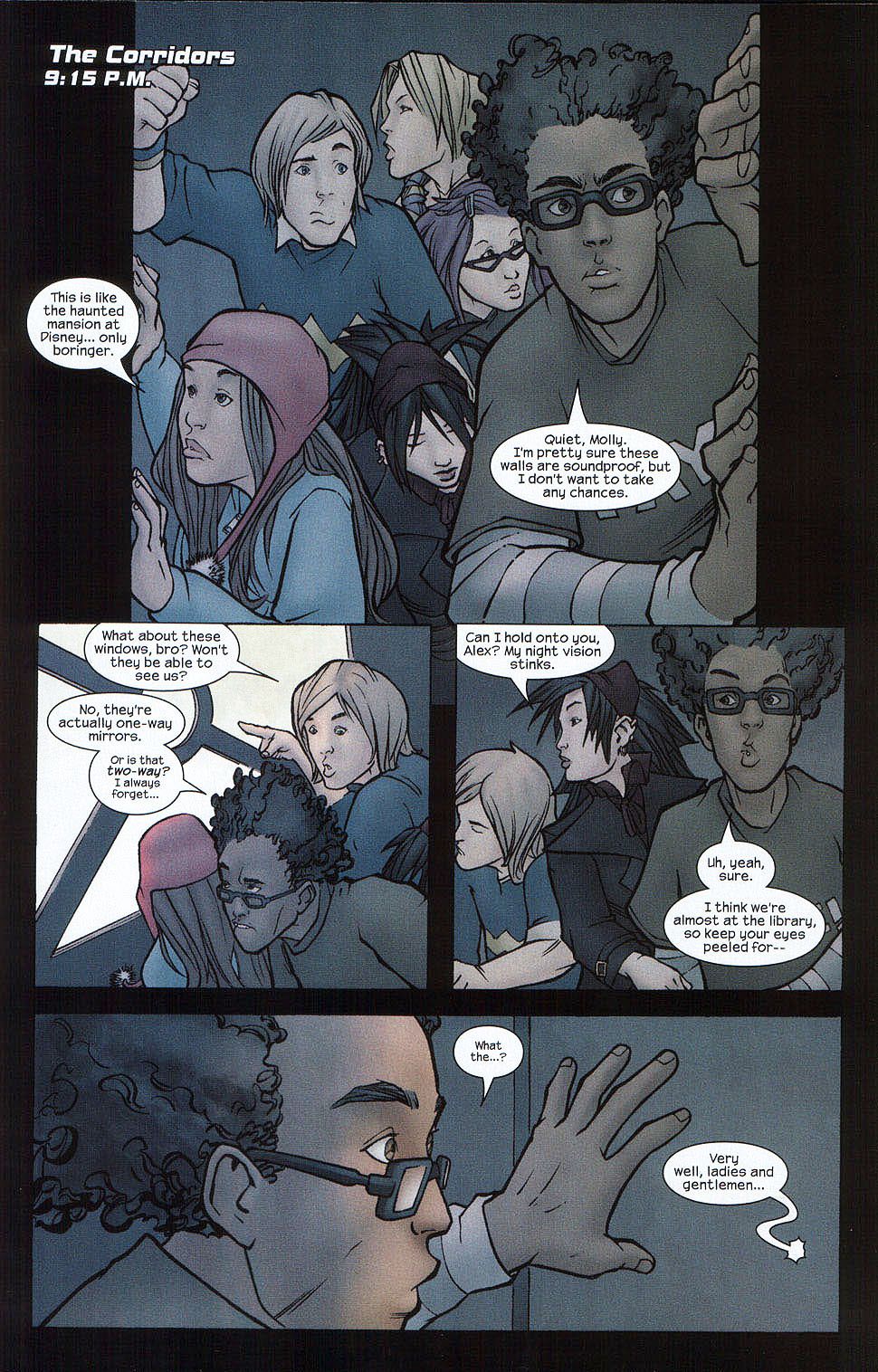 They then discovered that their parents were up to something odd…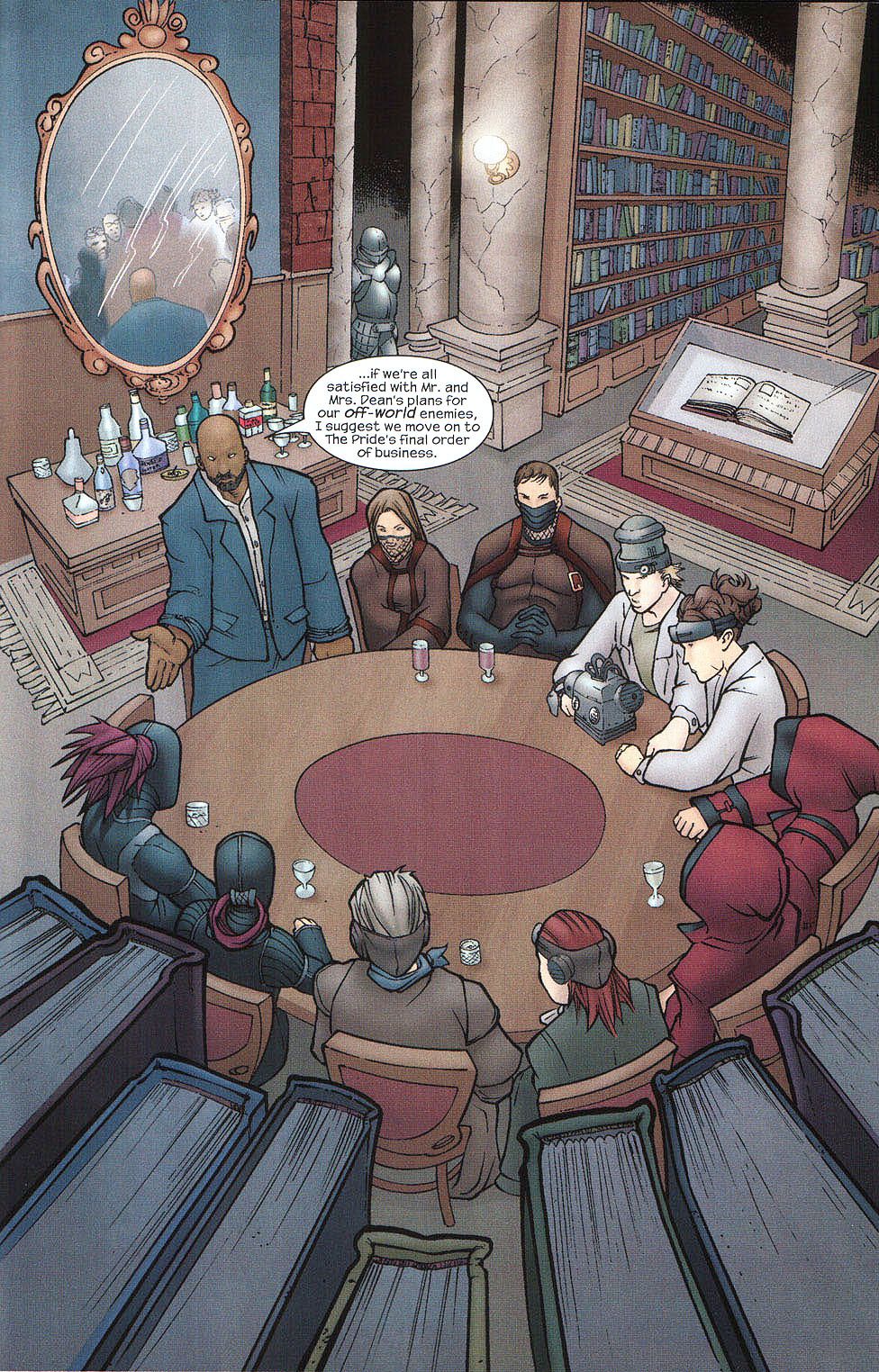 That "odd" something was soon clear to be MURDER!!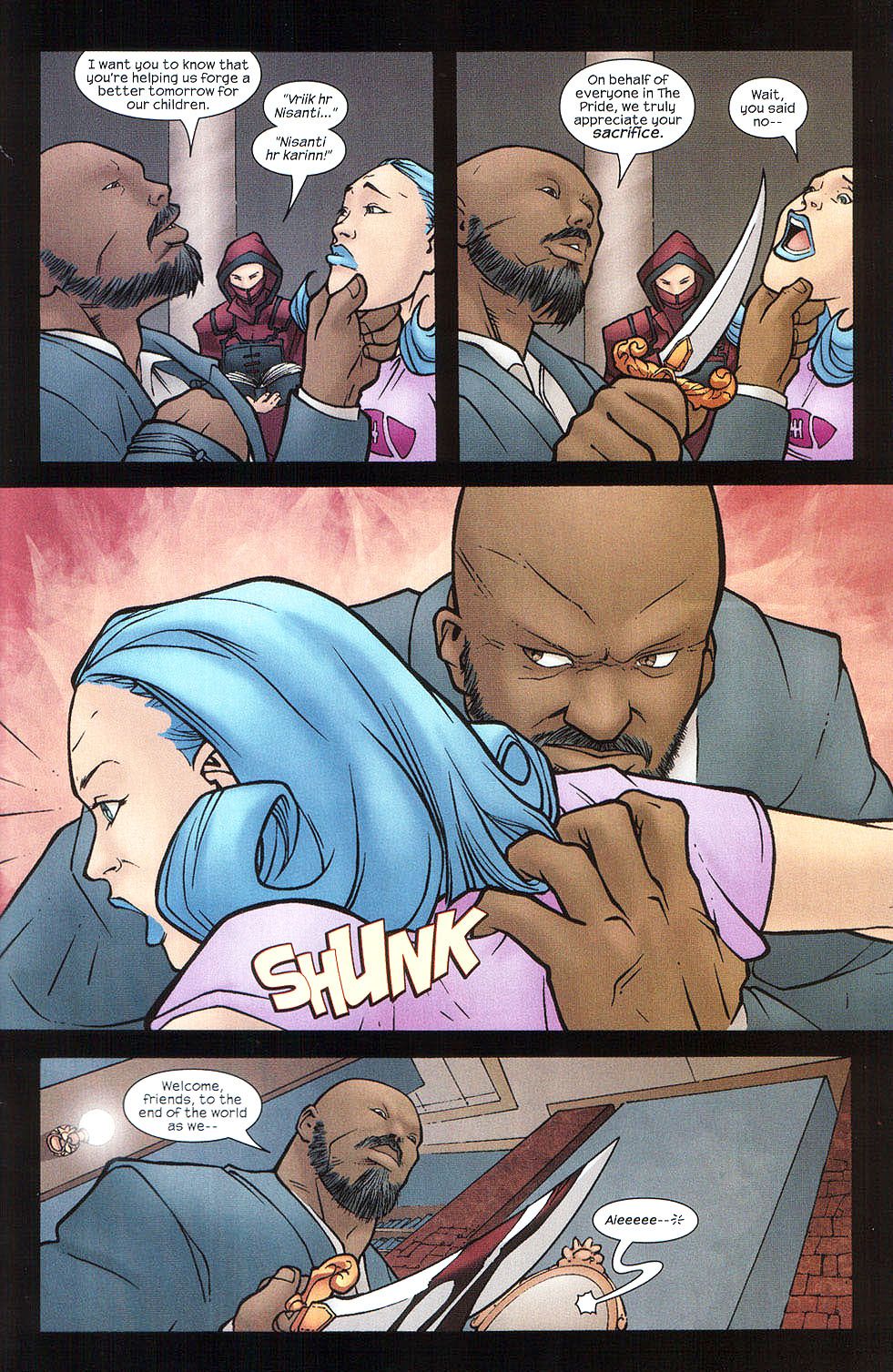 The teens then went on the run from their parents, who are secretly the Los Angeles villain group known as The Pride, and slowly discovered that there were a whole lot of other weird parts about them (like futuristic technology, magic, a dinosaur and alien powers!), but after their parents framed the teens for the murder that they witnessed…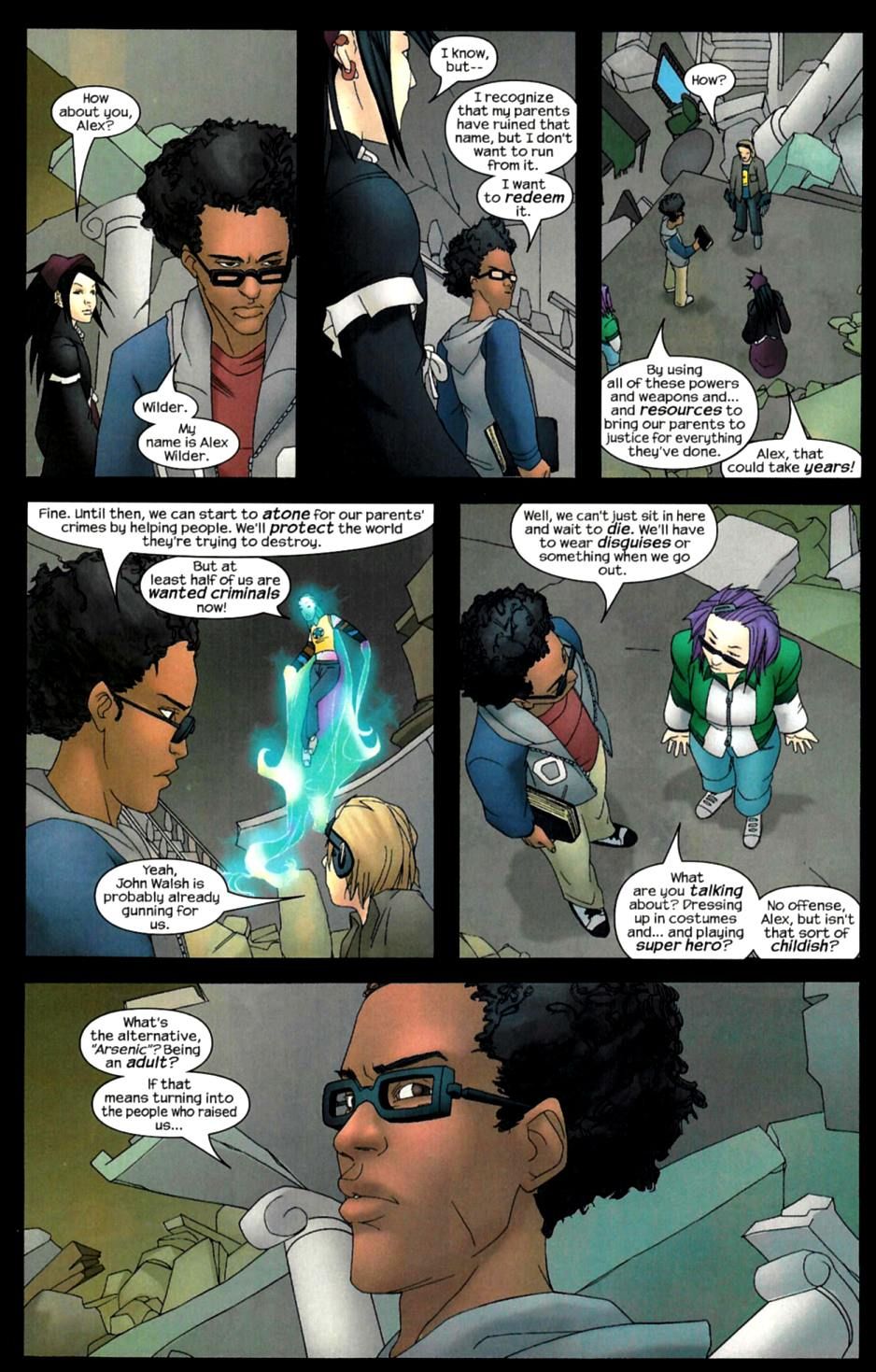 the teens vowed to take their parents down!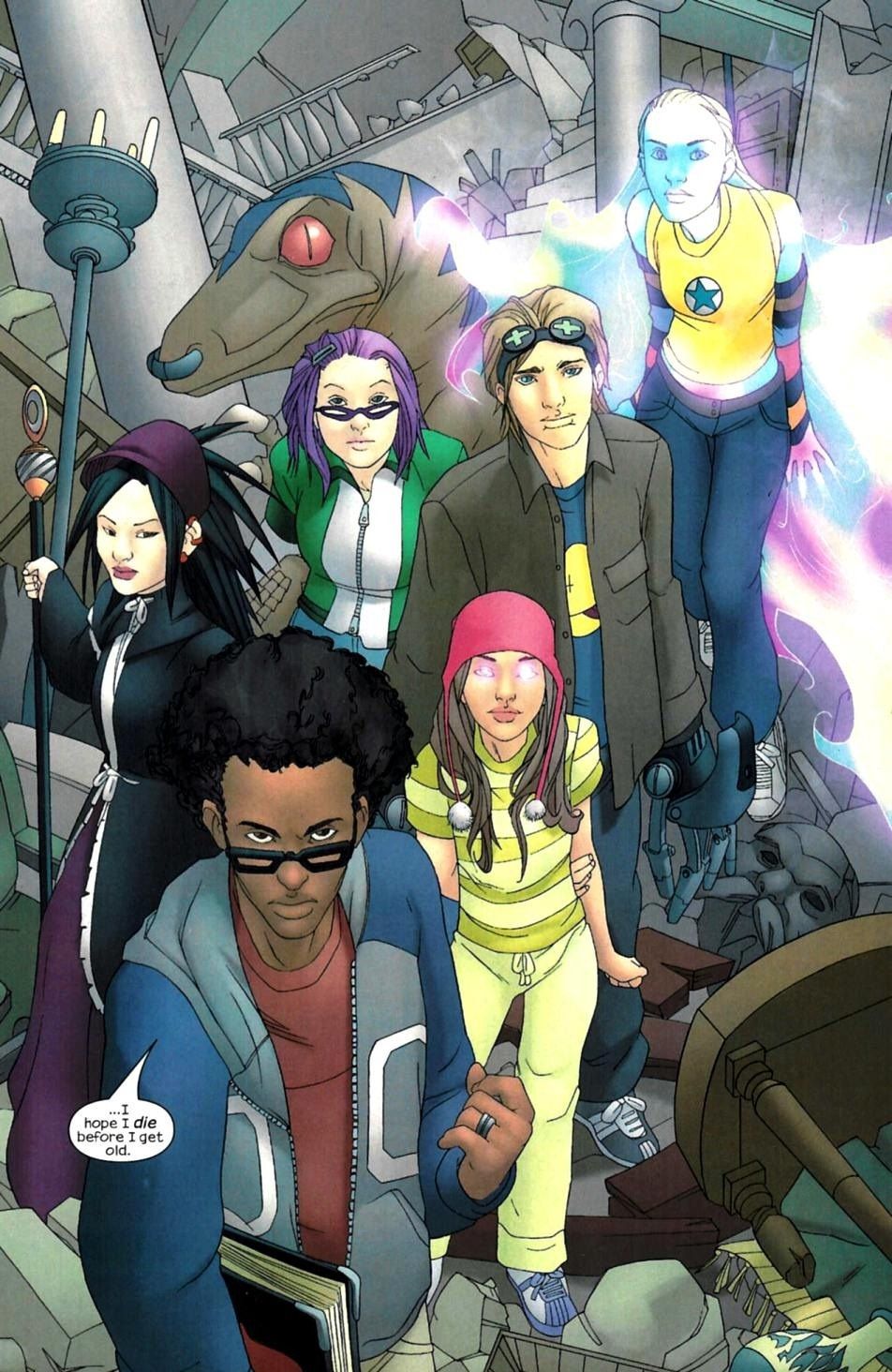 Of course, their leader, Alex Wilder, was secretly working for his parents, but that's a whole other story!
Iron Man #128 (by Bob Layton, David Michelinie and John Romita Jr.) famously saw Tony Stark deal with his drinking problem…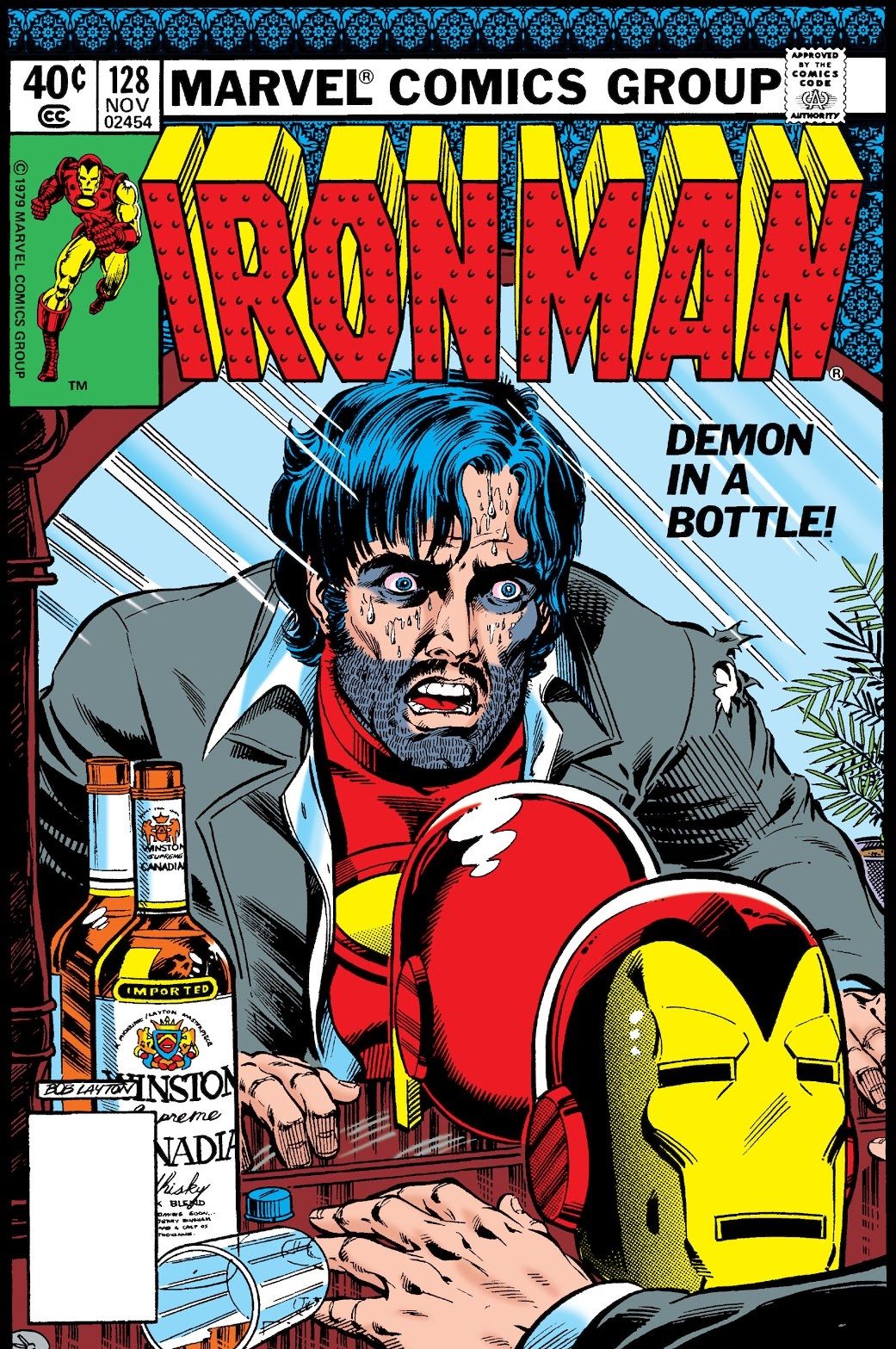 However, the issue basically just has Tony quit cold turkey…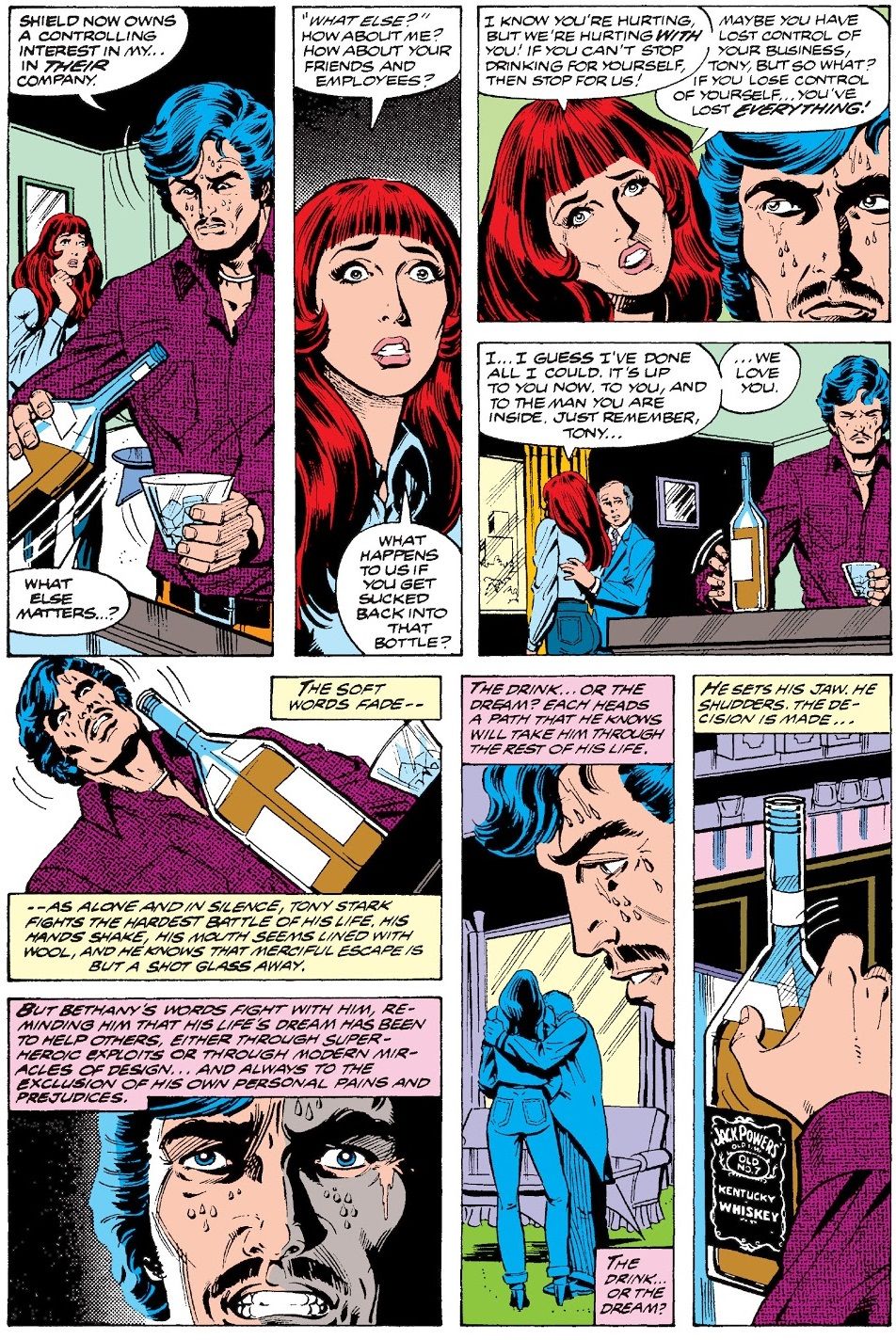 and then everything was okay….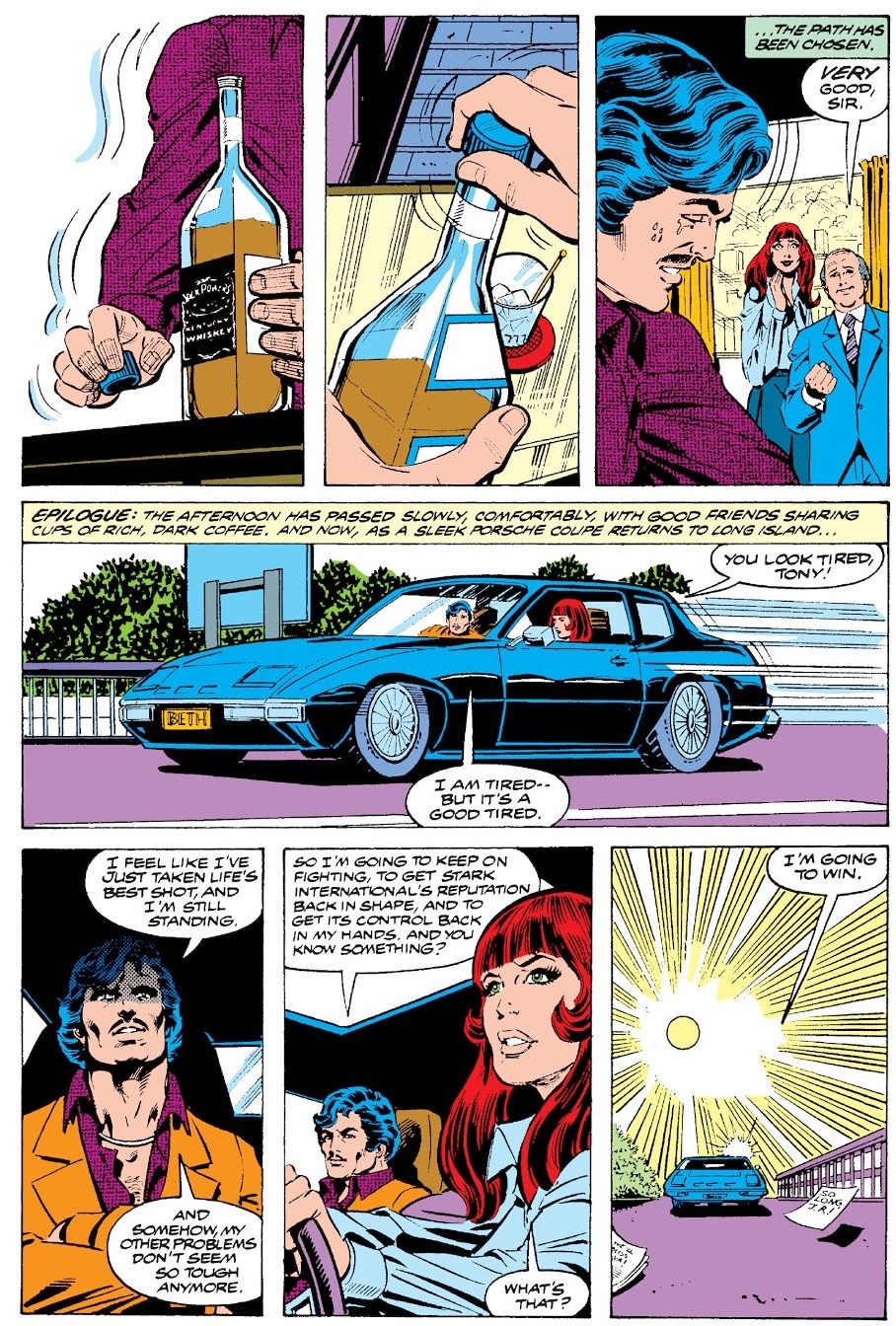 Layton and Michelinie were obviously limited by the era, but there were some, including Denny O'Neil, who believed that they had Tony get sober way too quickly.
So when O'Neil took over writing the book, he quickly had Tony relapse into drinking, as seen in Iron Man #169 (art by Luke McDonnell and Steve MitcheLL)…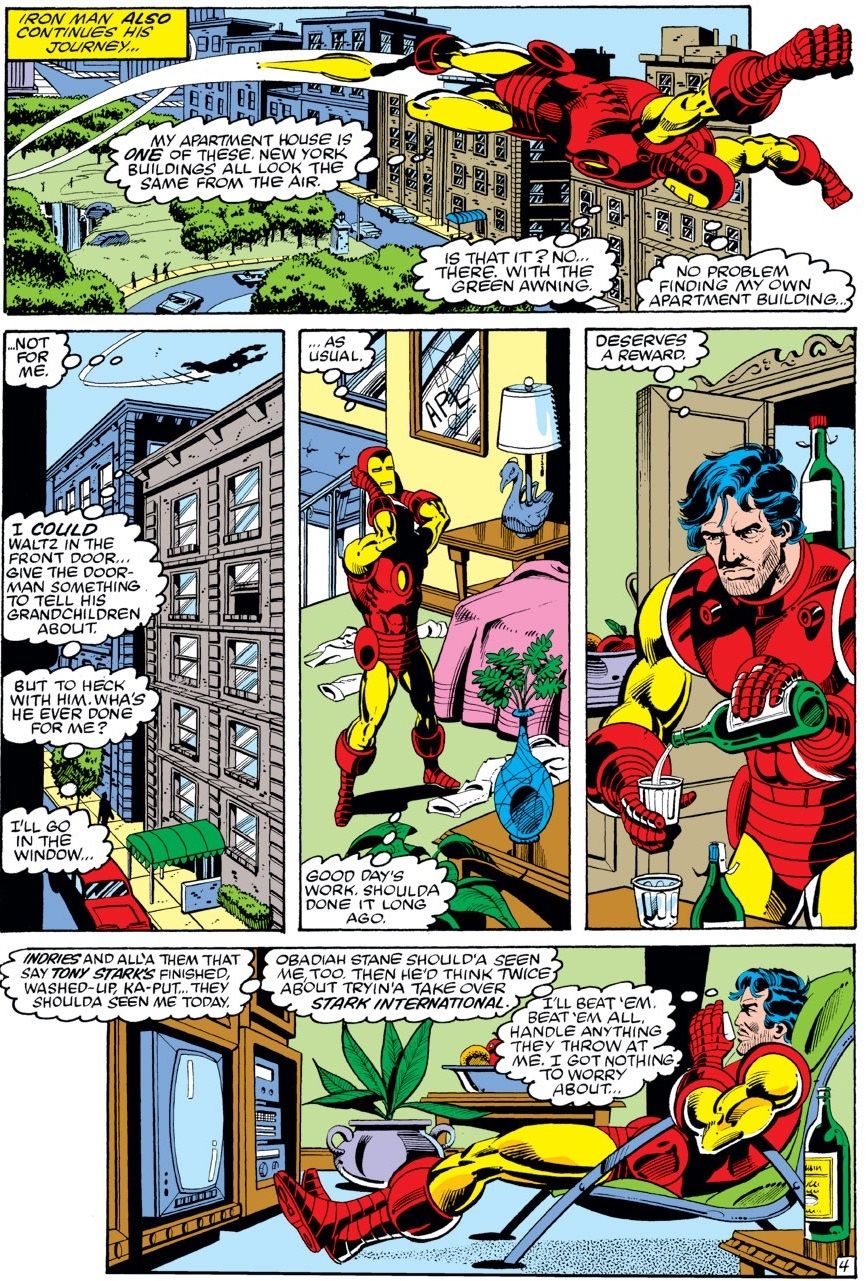 Tony is such a mess that he lost Stark International to Obadiah Stane and James Rhodes had to take over as Iron Man…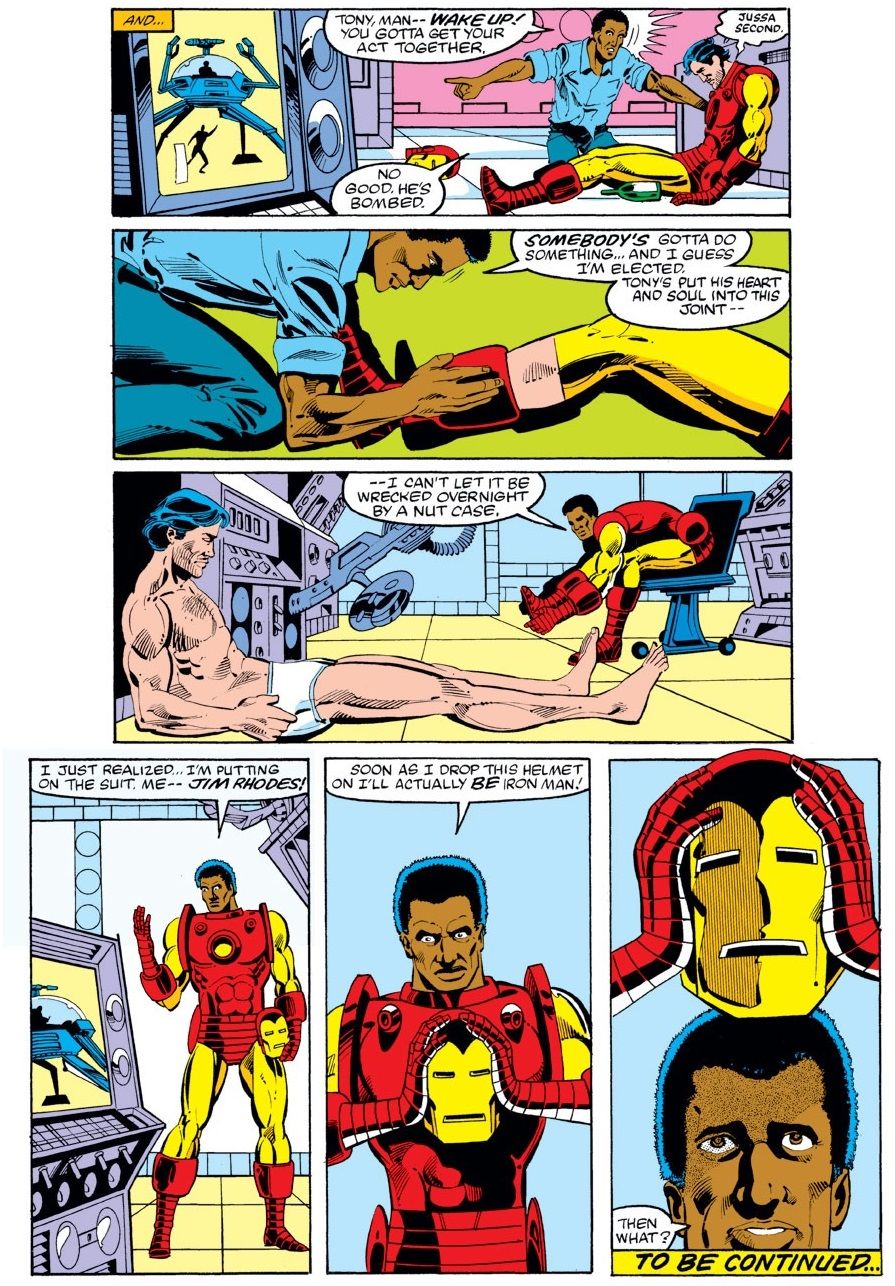 Things came to a head for Tony in Iron Man #182, with its wonderfully ominous cover…
Tony, by now, is mostly living on the streets as a hobo. A woman he met while on the streets dies giving birth and Tony has to protect her newborn child from the elements…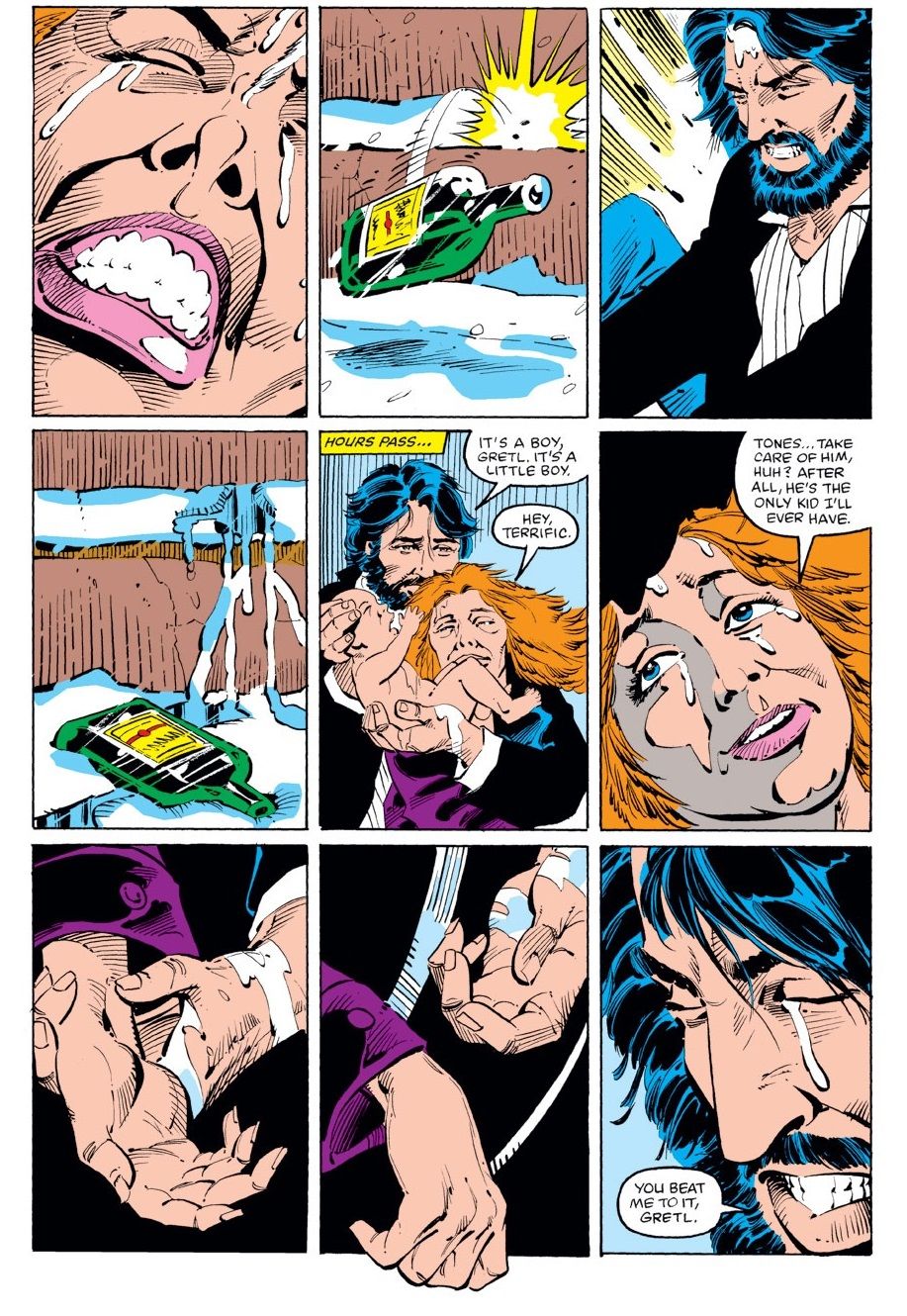 Tony is admitted to the hospital and presumably went through his detox while possibly unconscious…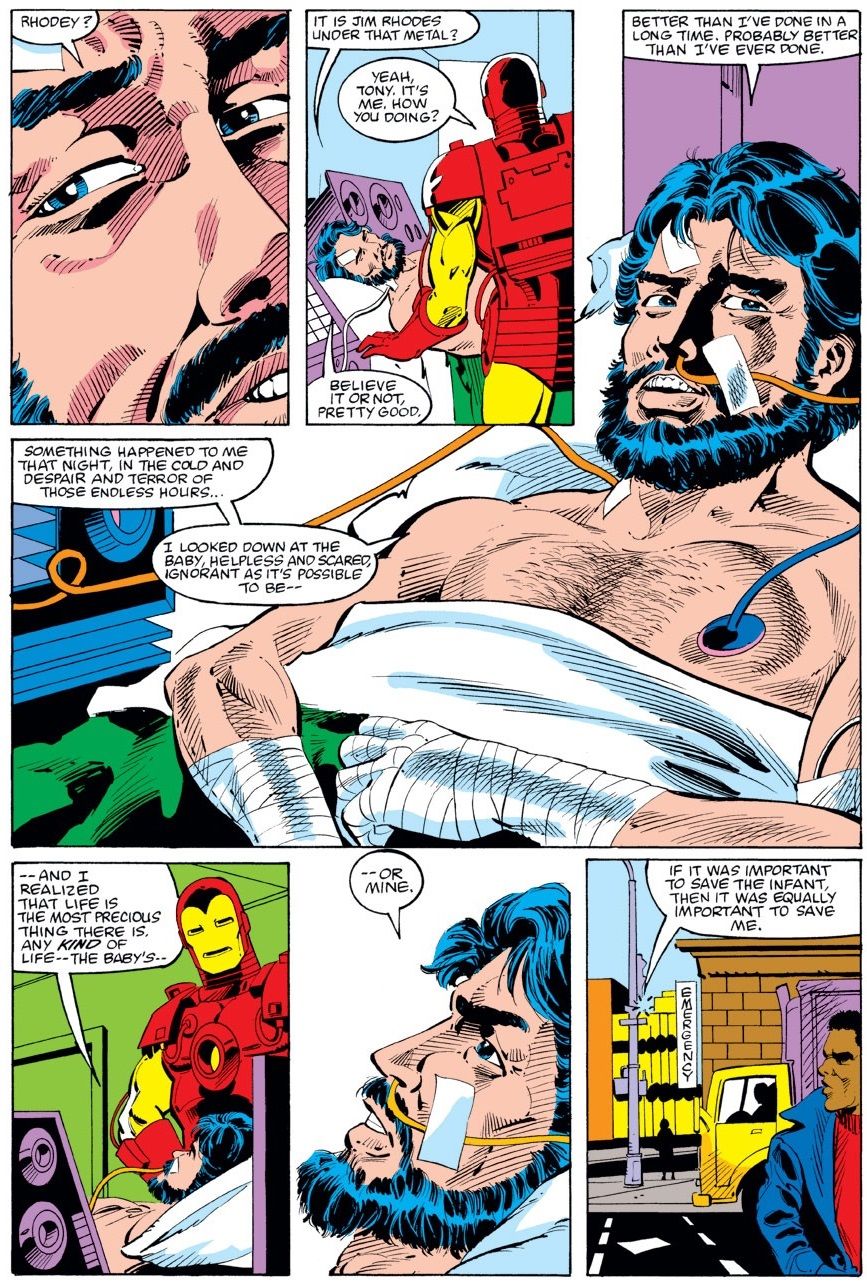 By the end of the issue, Tony has been discharged and has stopped drinking.
We see him in the next issue repeating an Alcoholics Anonymous credo to some other unnamed characters, so it is heavily hinted that Tony started going to AA at this point….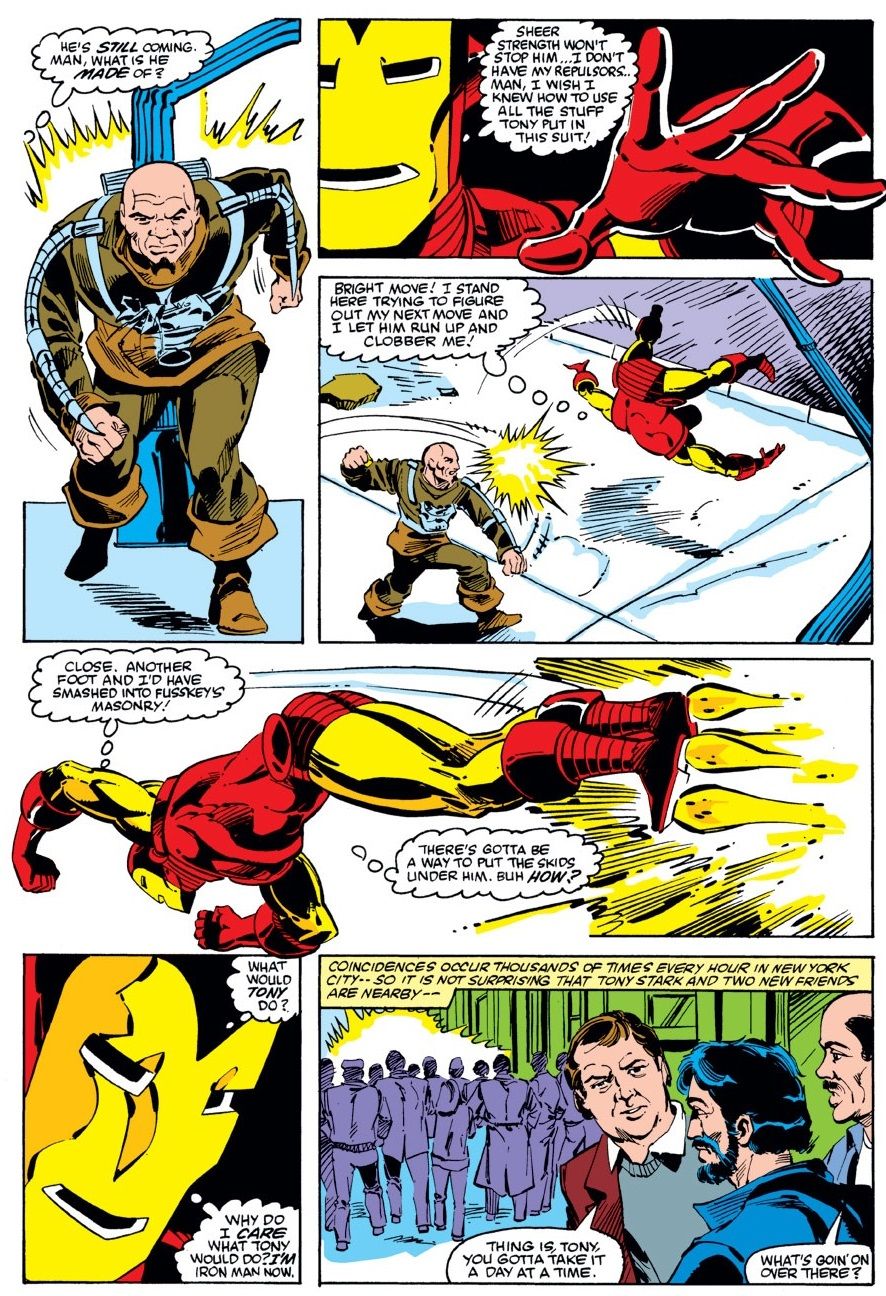 Tony then moves to California with Rhodey and a pair of sibling scientists and a pair of sibling scientists, Morley Erwin and Clytemnestra Erwin, called Circuits Maximus…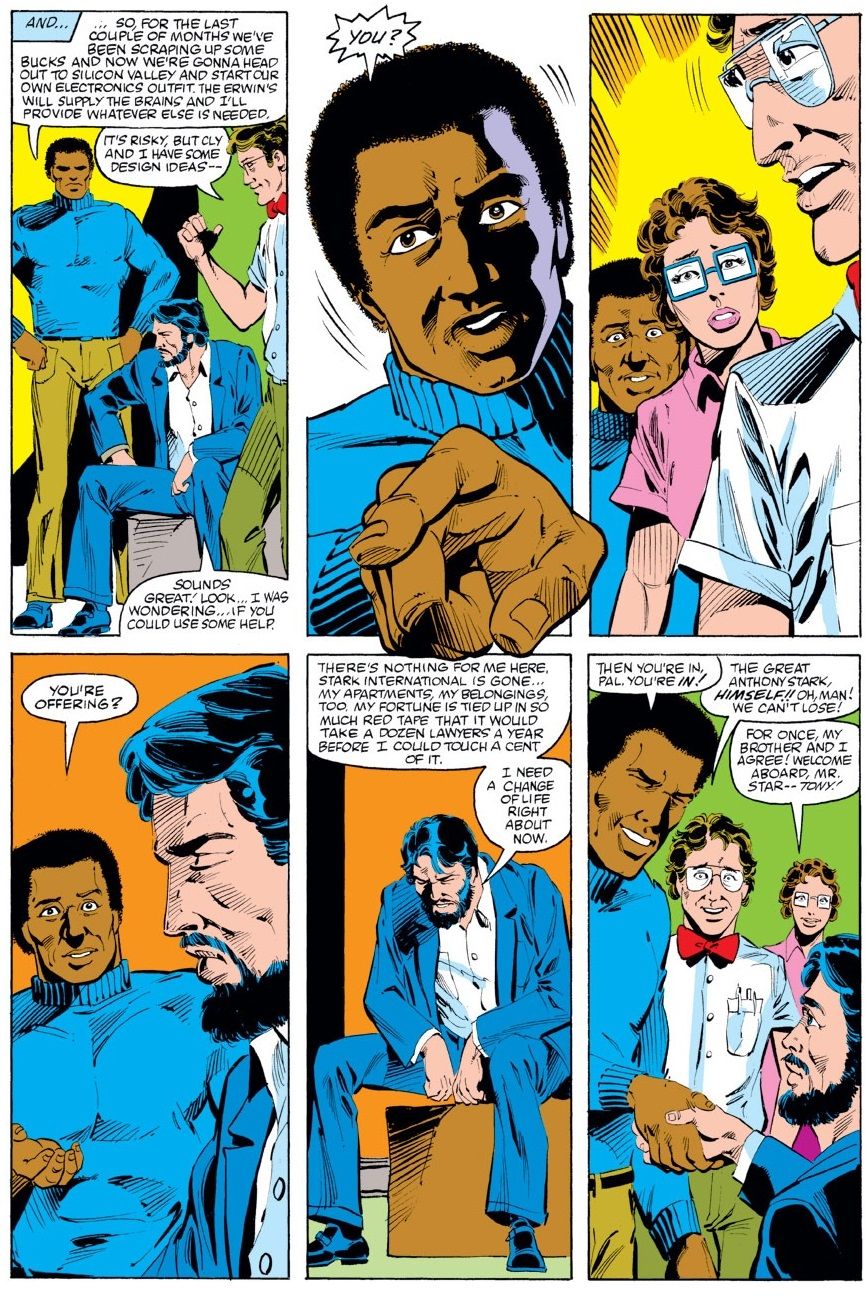 RELATED: Marvel's Superman and the Eternals Are Connected – But It's Weird
In Iron Man Legacy #6 (by Fred Van Lente, Steve Kurth, Allen Martinez and John Rauch),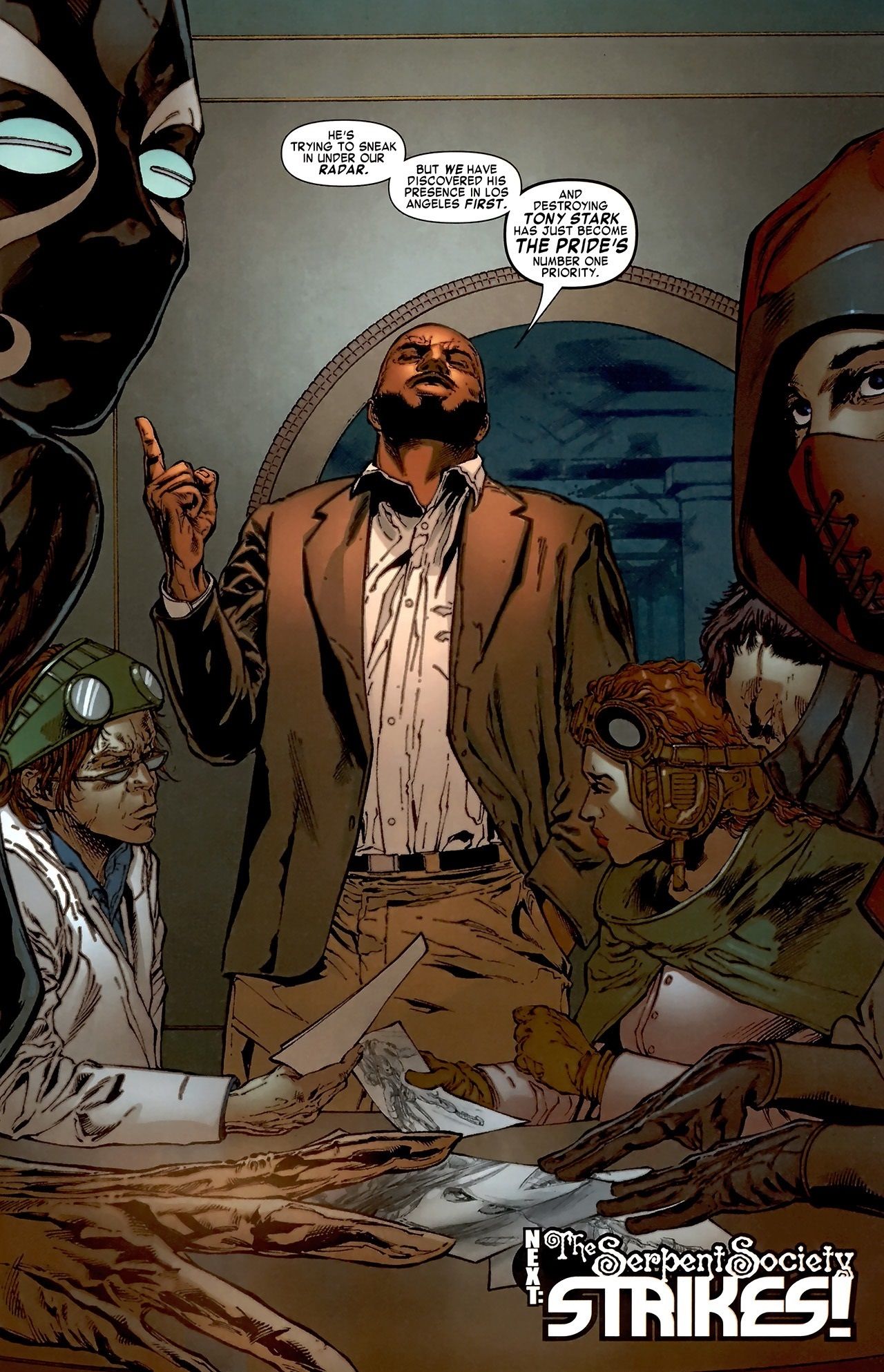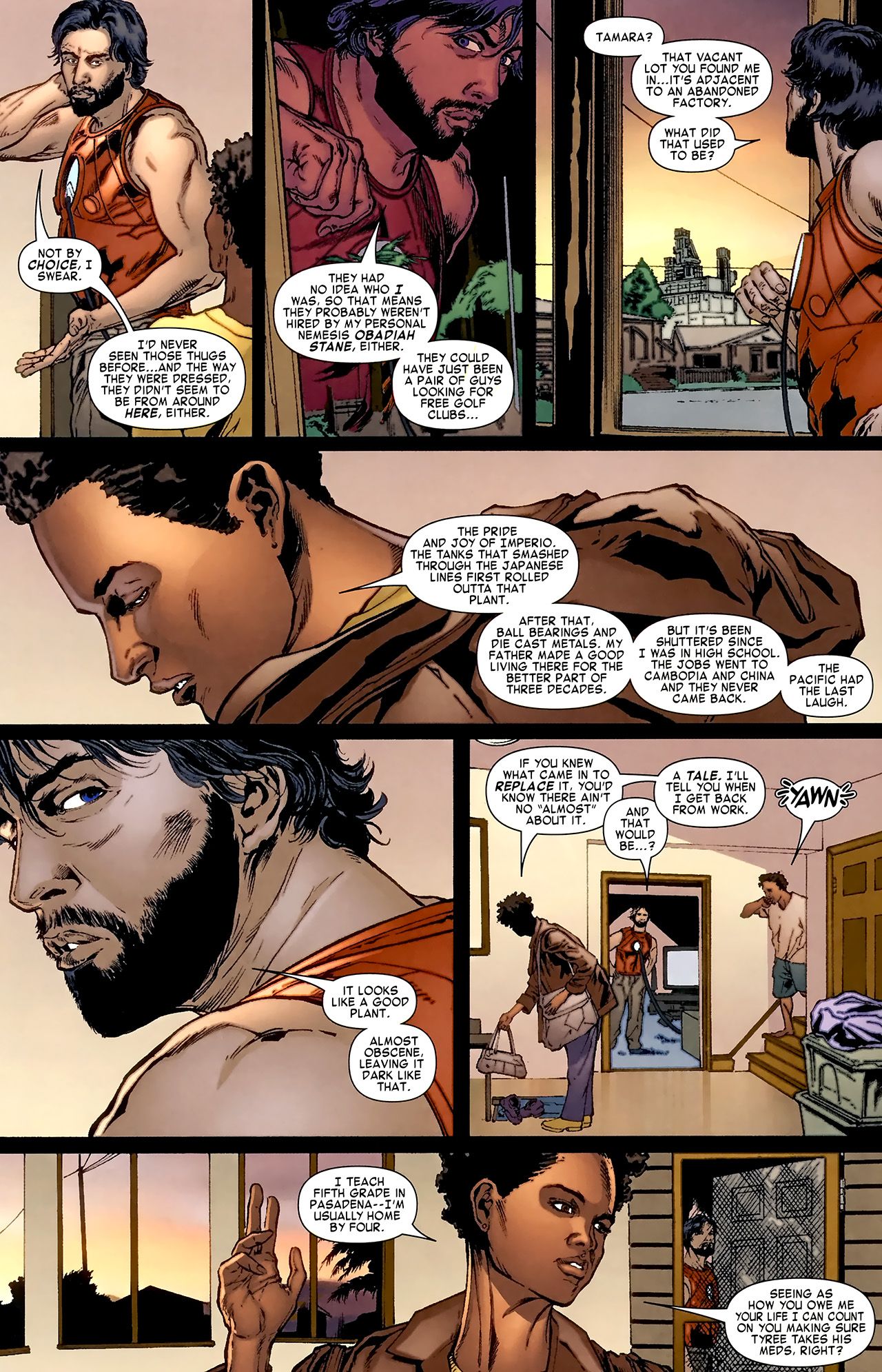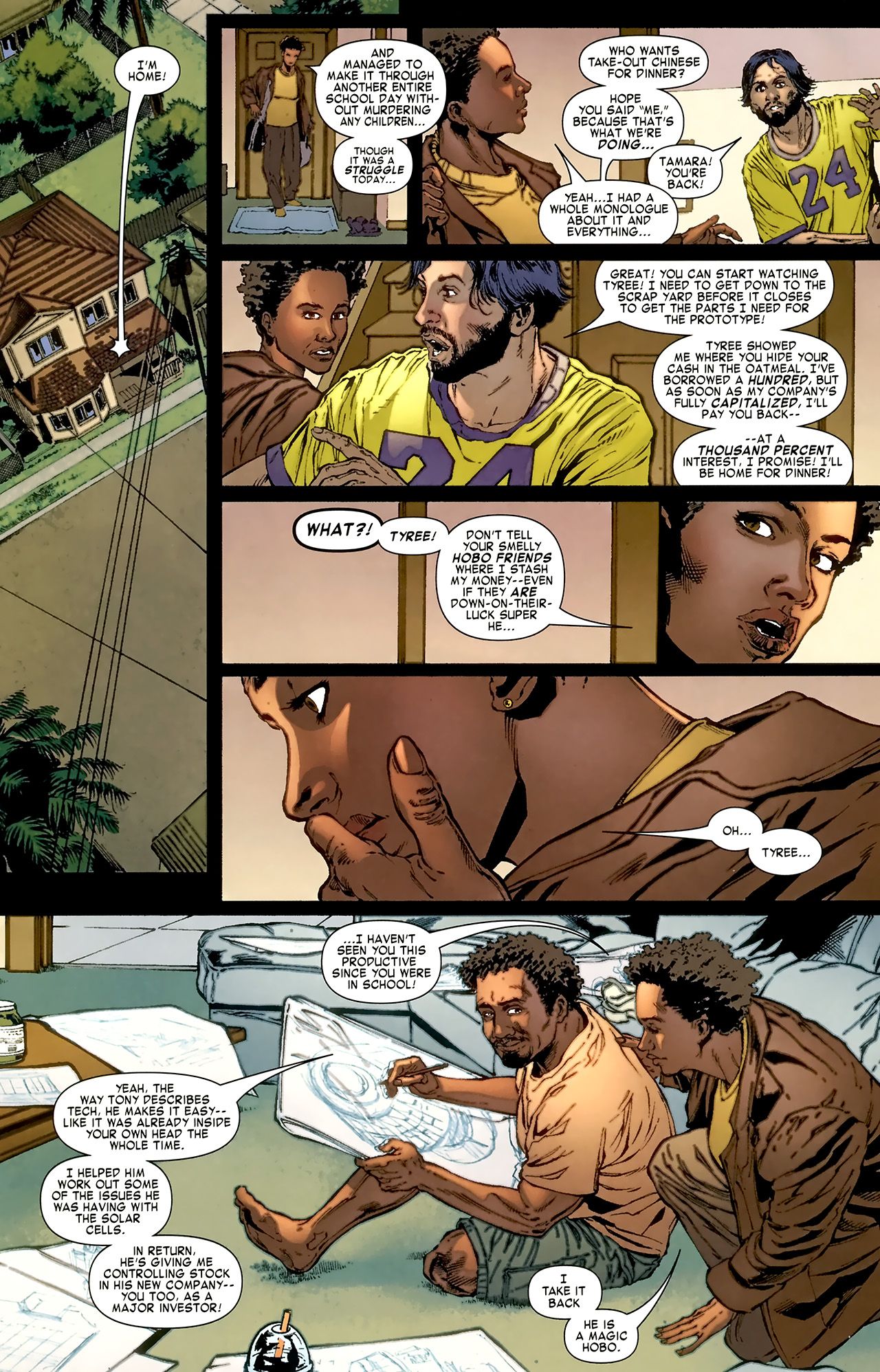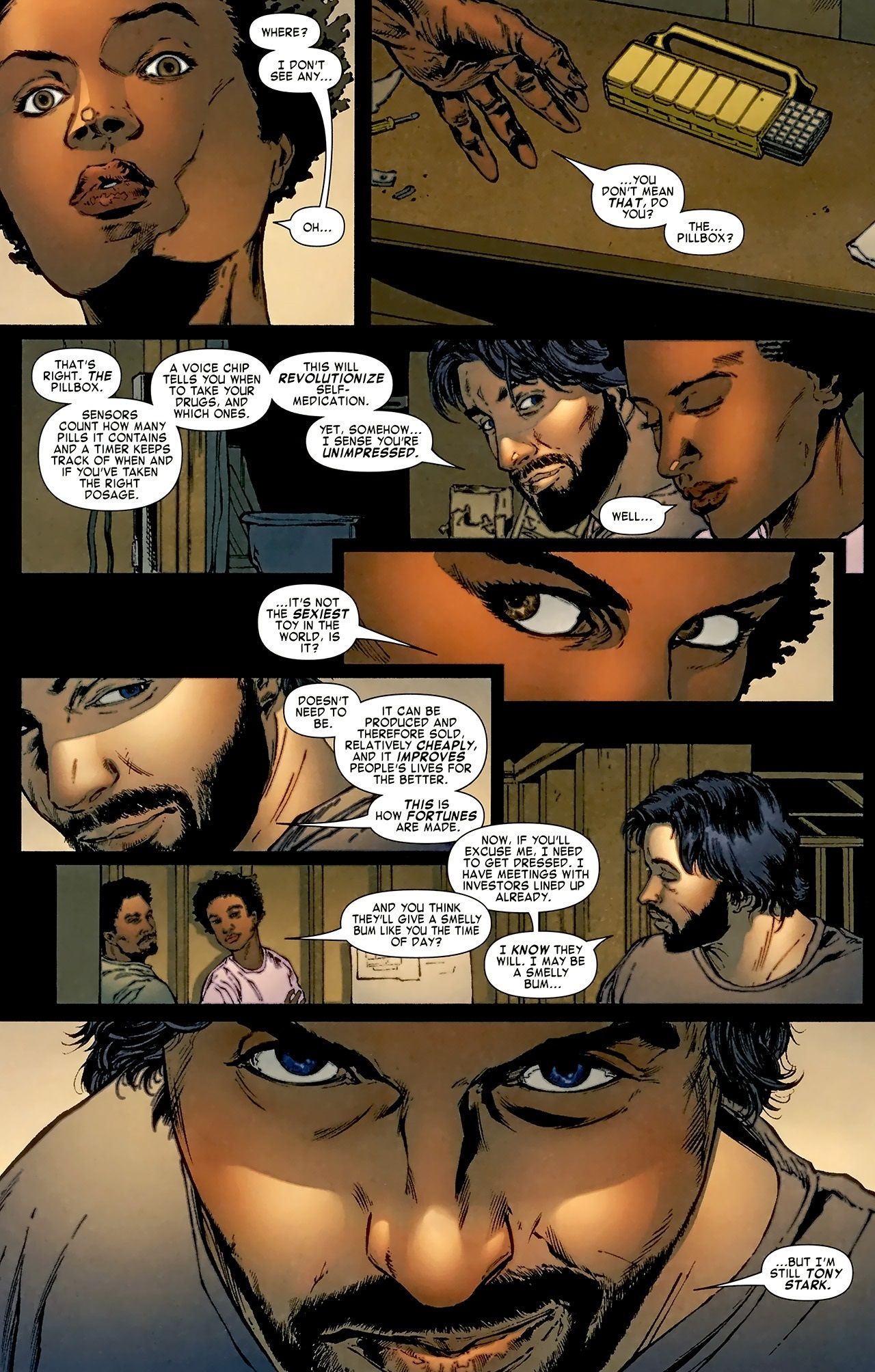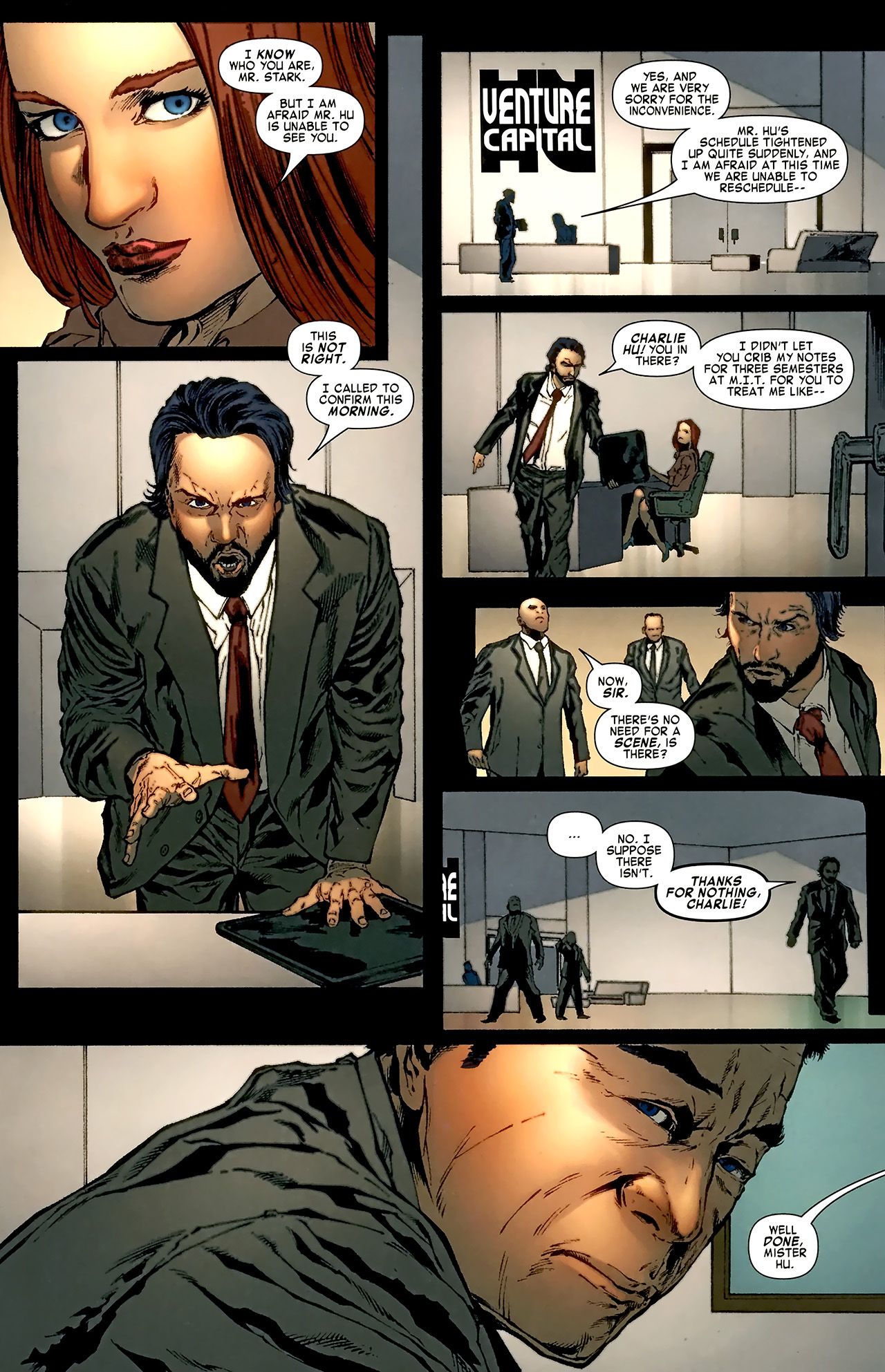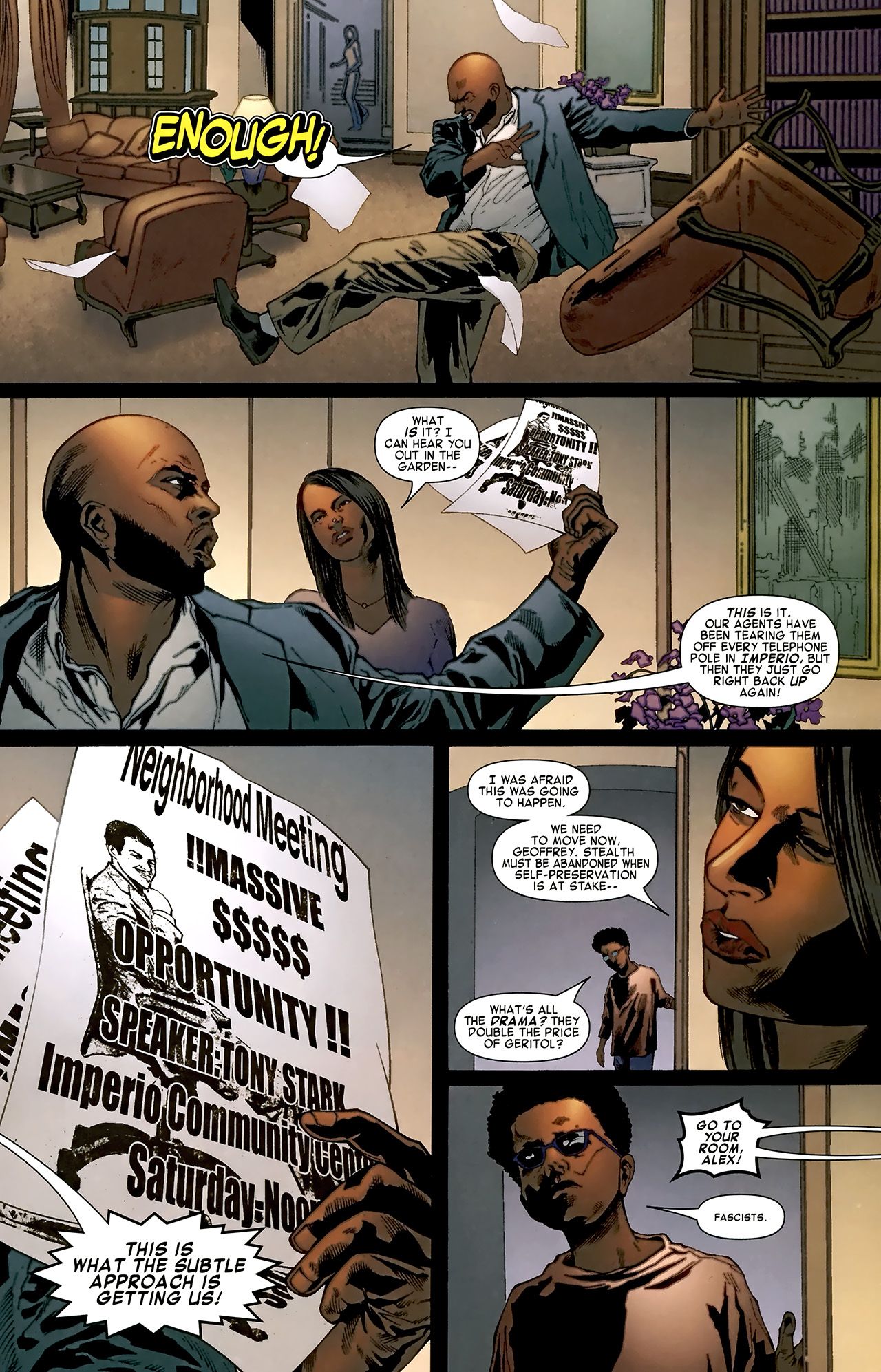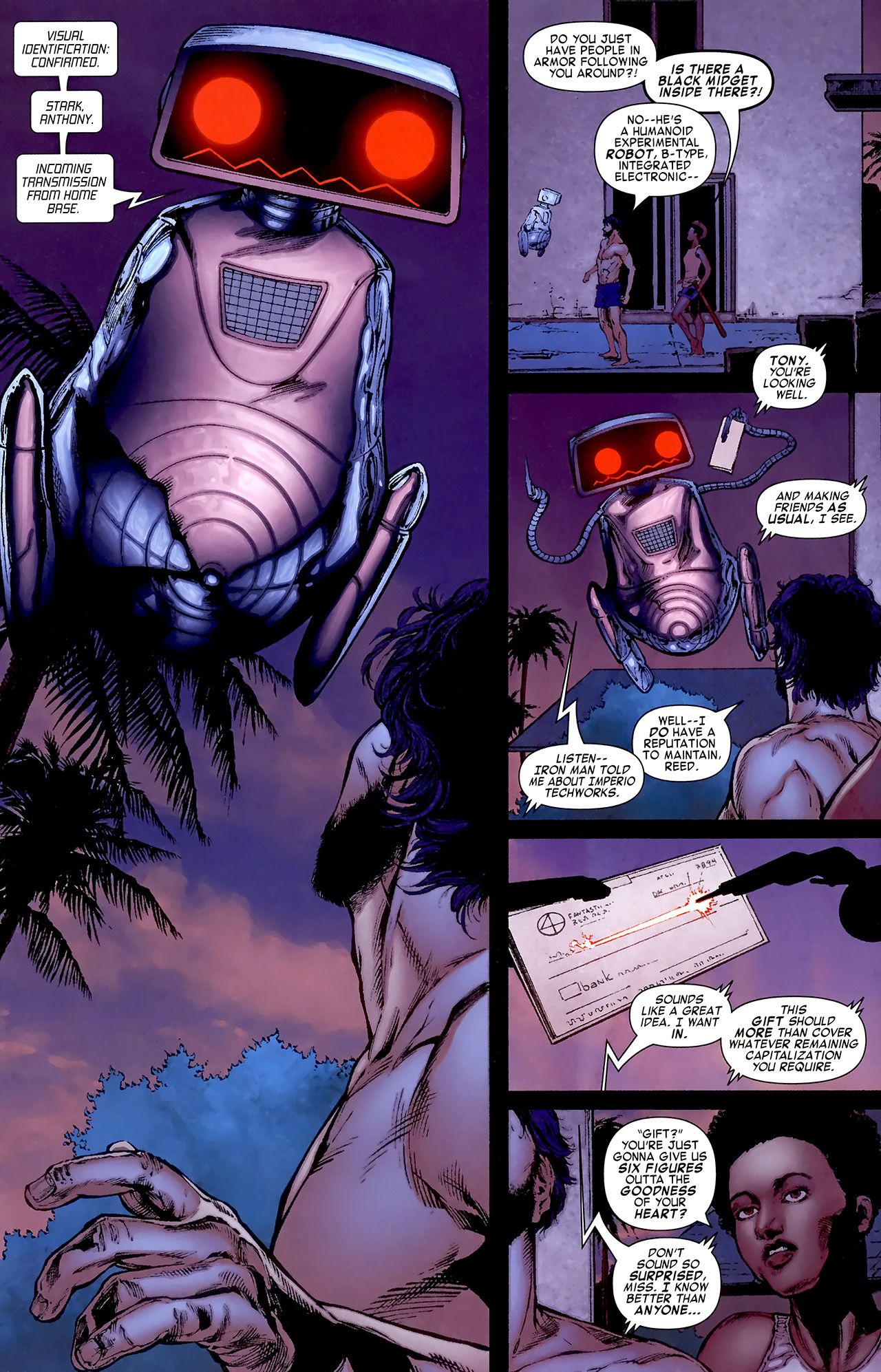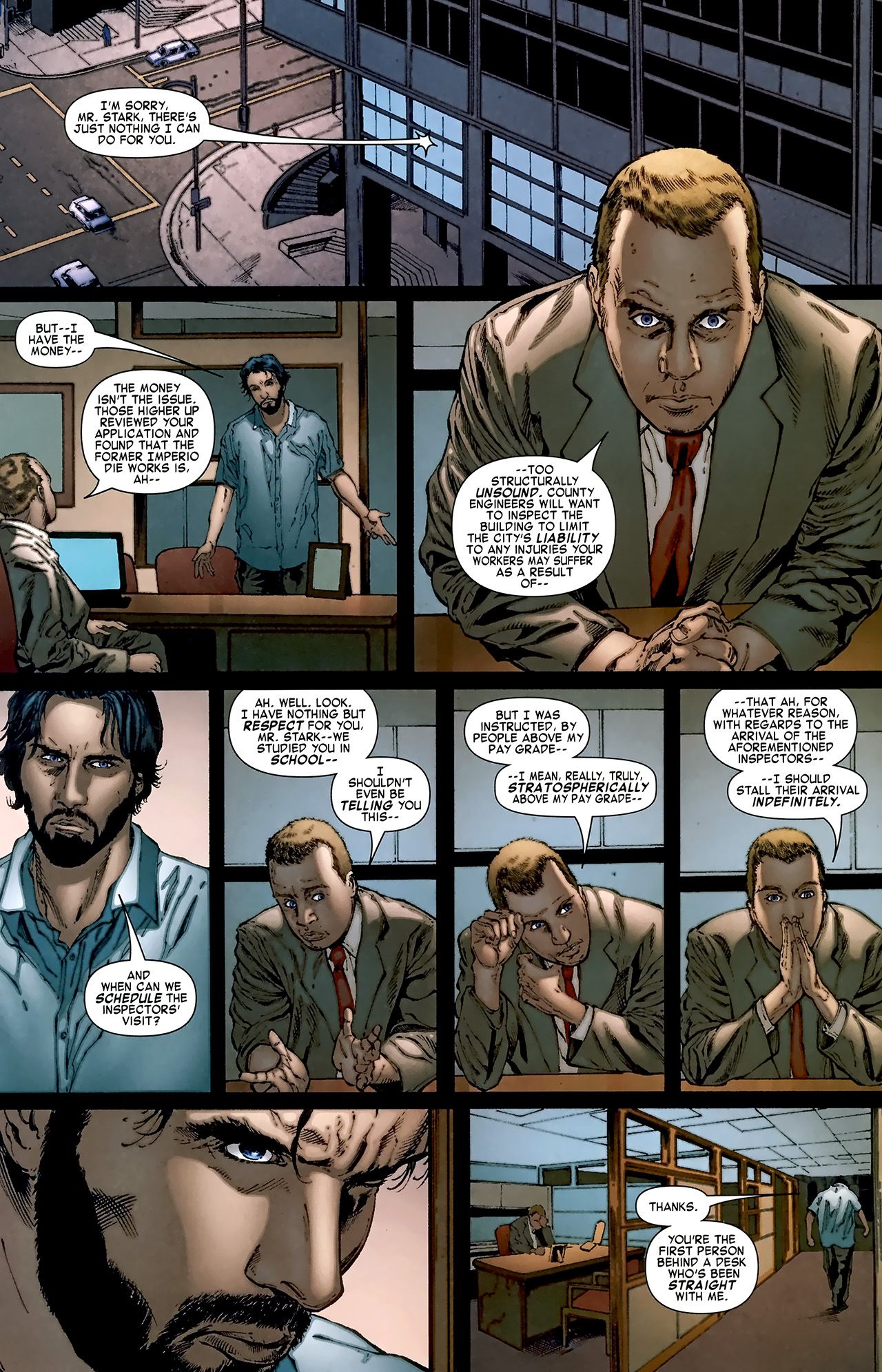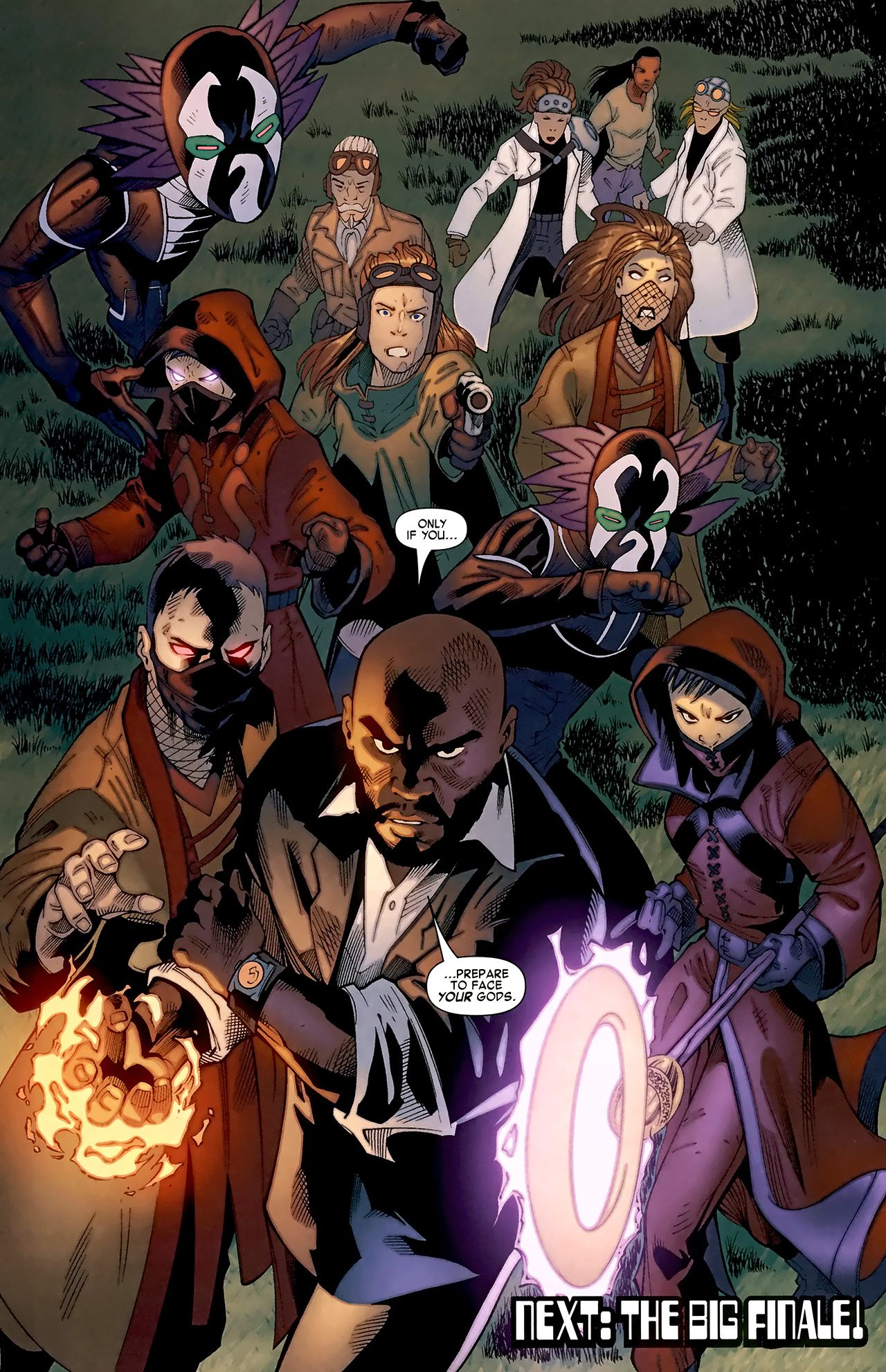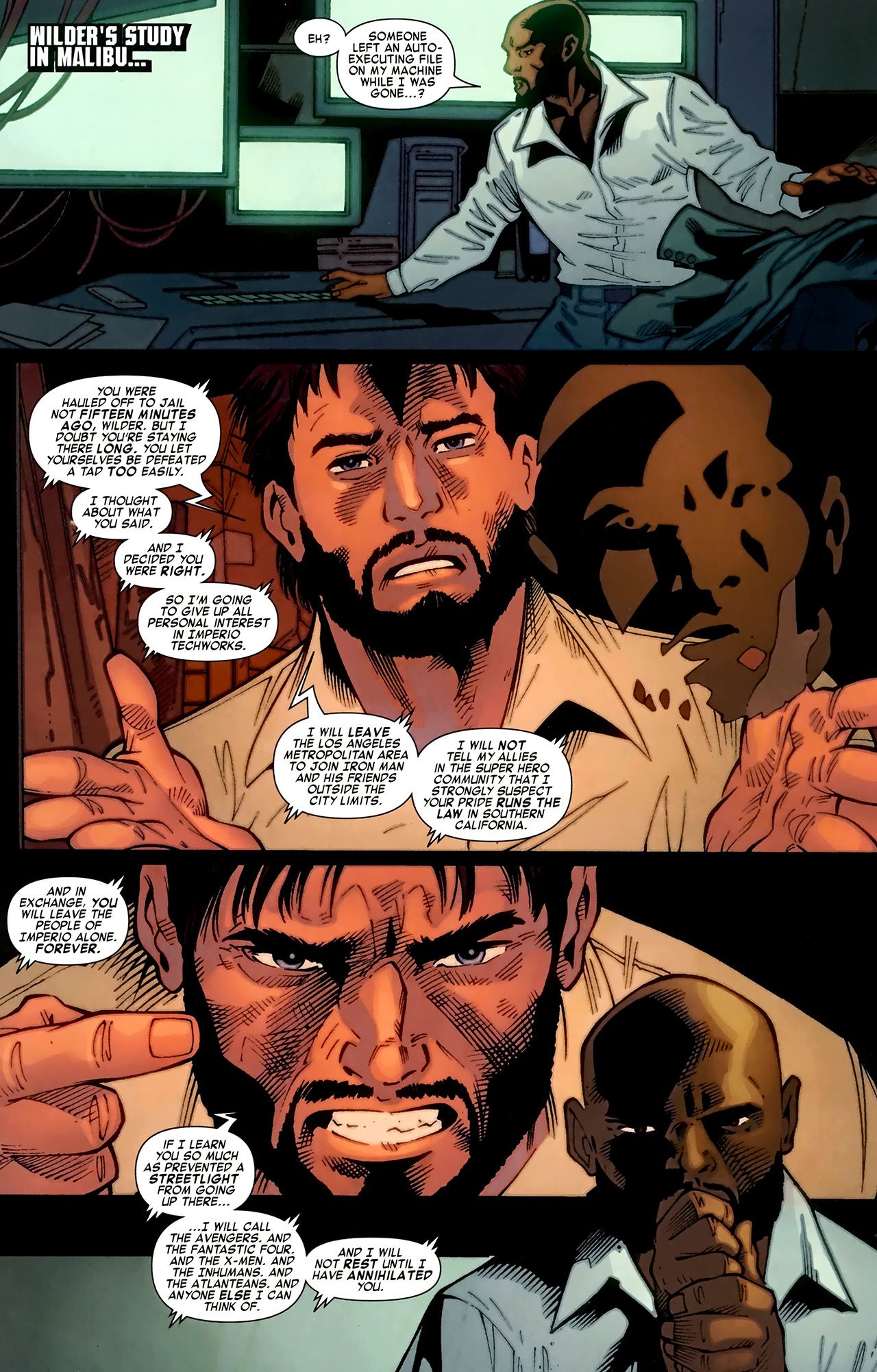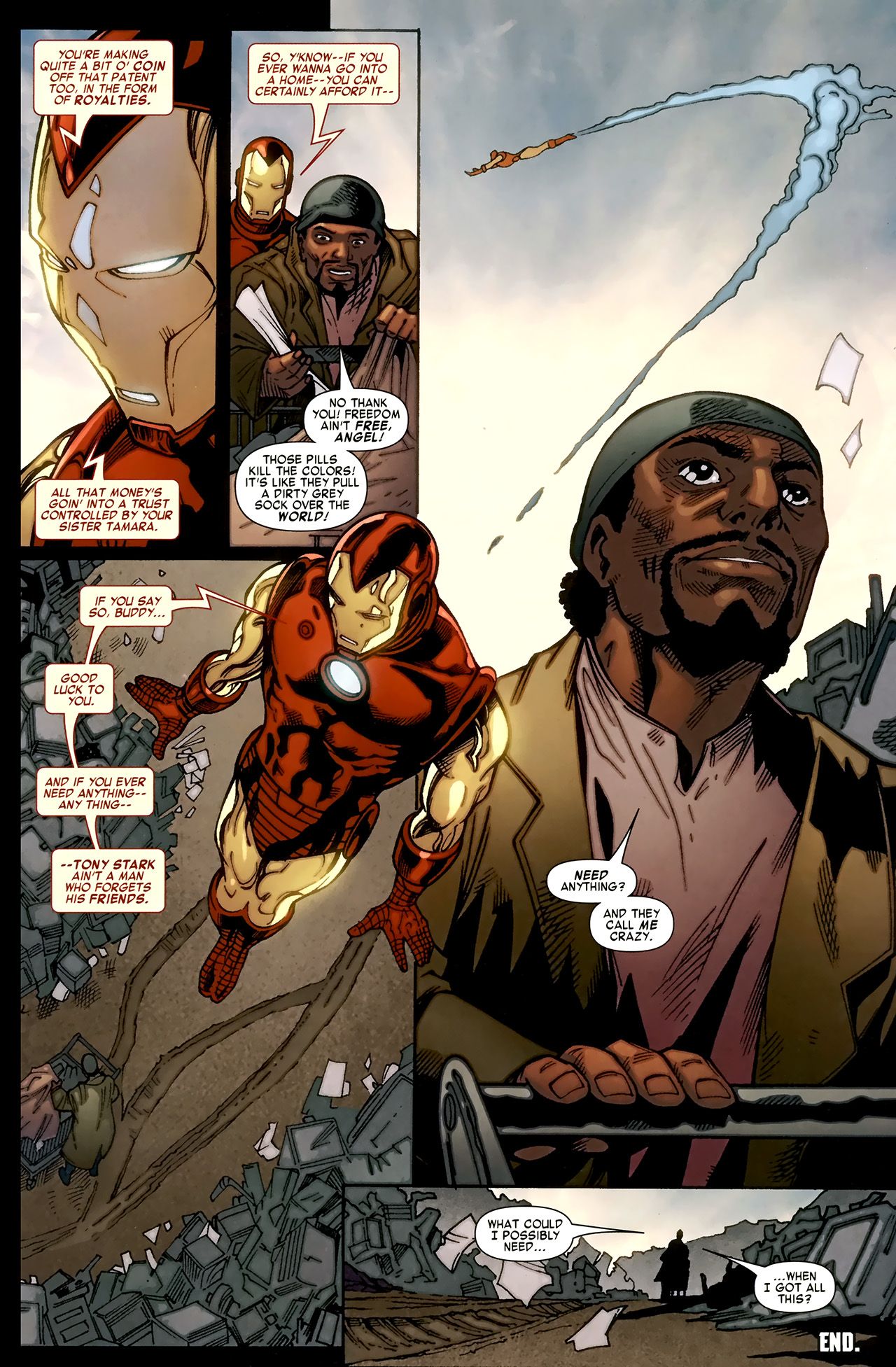 RELATED: The Eternals' Movie Villain Was Secretly Behind the Fantastic Four's First Mission
If anyone has a suggestion for a Foundationed Deep (retroactive connections between characters), feel free to drop me a line at brianc@cbr.com.
KEEP READING: Which Sinister Six Villain Was Recruited by the Brotherhood of Evil Mutants?
from Ultimate Comic Blog https://ift.tt/3qxklAo
via IFTTT