How Marvel Made the Avengers' Most Revolting Supervillain Even More Twisted
https://ift.tt/3GebloM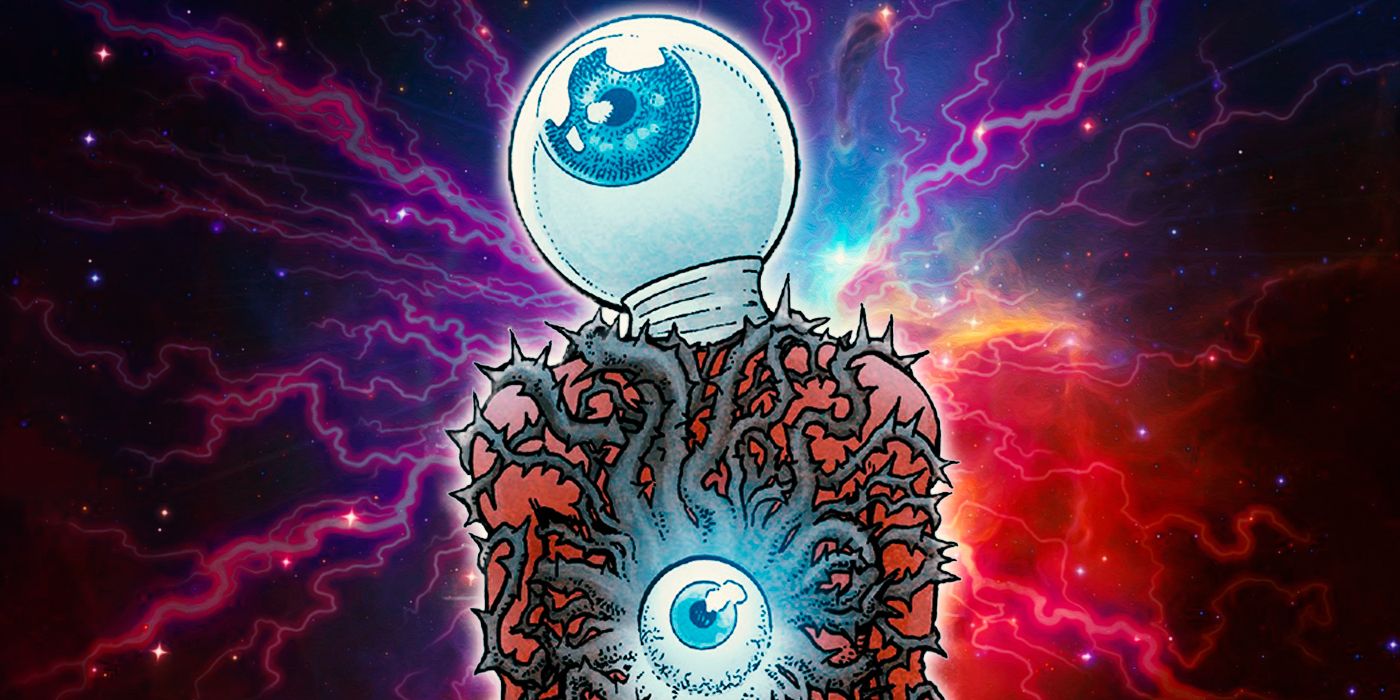 WARNING: The following contains spoilers for Avengers #50, on sale now from Marvel Comics.
For over the past decade, Eisner Award-winning comic book creator Jason Aaron has been steadily crafting acclaimed stories in the Marvel Universe, including memorable runs on Wolverine and Thor. For the past three years, Aaron has been writing the main Avengers ongoing series, which is characterized by formidable adversaries with the fate of the the entire world at stake.
In the milestone Avengers #50 Jason Aaron, along with Aaron Kuder, Carlos Pacheco, Ed McGuinness, Javier Garron, Rafael Fonteriz, Alex Sinclair, David Curiel, Matt Hollingsworth, Rachelle Rosenberg and VC's Cory Petit.), throws his readers a curveball, especially those unfamiliar with his past work. He returns to a strange, grotesque supervillain he has been steadily developing for years. Indeed, The Orb's latest appearance is perhaps Aaron's most terrifying and twisted take yet on a villain who already has a gigantic eyeball for a head.
RELATED: Marvel Teased Hulk's Two New Powers – And They Make His Super-Strength Look Puny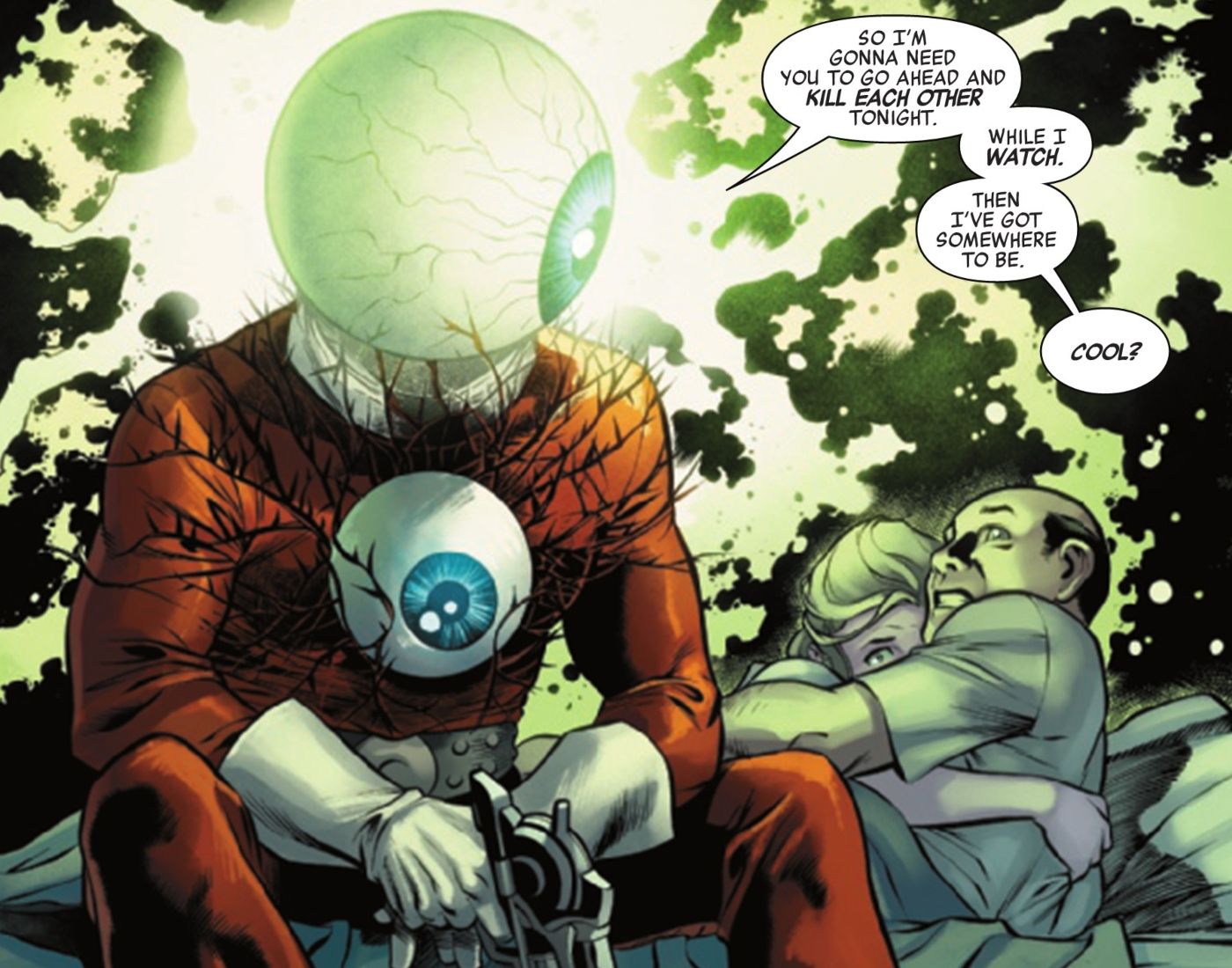 Created by Len Wein and Ross Andru in 1973's Marvel Team-Up #15, Drake Shannon / the Orb was a stunt motorcyclist who developed a bitter rivalry with Johnny Blaze / Ghost Rider. Shannon attempted to cause Blaze's mentor to crash in a motorcycle race but ended up losing and horribly disfiguring his face. Shannon swore revenge and donned a helmet that resembled a giant eyeball.
In 2008's Ghost Rider #26 (vol. 5), Jason Aaron and Tan Eng Huat introduced their own version of The Orb. In a reworked origin story, the villain now was born with an eyeball head. Over the next several years under Aaron's stewardship, the Orb once again became a recurring antagonist for the Johnny Blaze and Danny Ketch Ghost Riders.
RELATED: The Obscene Horrors of Marvel's Most Powerful Avenger (and Why He Hid Them), Explained
Aaron also used the Orb in his 2010 miniseries Astonishing Spider-Man & Wolverine with Adam Kubert. Later, the Orb would resurface during Aaron's subsequent runs on the Hulk and Doctor Strange, the latter of which hinted at The Orb's growing darkness. The visually striking villain now preyed upon individuals' greatest fears and anxieties and urged them to violence through his added awareness, gained from possessing The Watcher's eye, which he acquired in the 2014 crossover event Original Sin. For his part, Aaron has observed that he is a big fan of The Orb, using him "more than just a joke character" in Original Sin and continuing that distinction into his Avengers run.
In Avengers #50, the Orb has grown increasingly despondent with his life. Recalling his deeply unhappy childhood and his general ineptitude, The Orb breaks into the sleepy suburban home of a seemingly unhappy married couple. Using the eye of Uatu, he reveals this marriage is doomed to tragedy. The Orb then instructs the couple to murder each other so he can witness this unfold before his eye.
RELATED: Marvel's Avengers Teases a New Look for Thor's Father – and a New Mjolnir?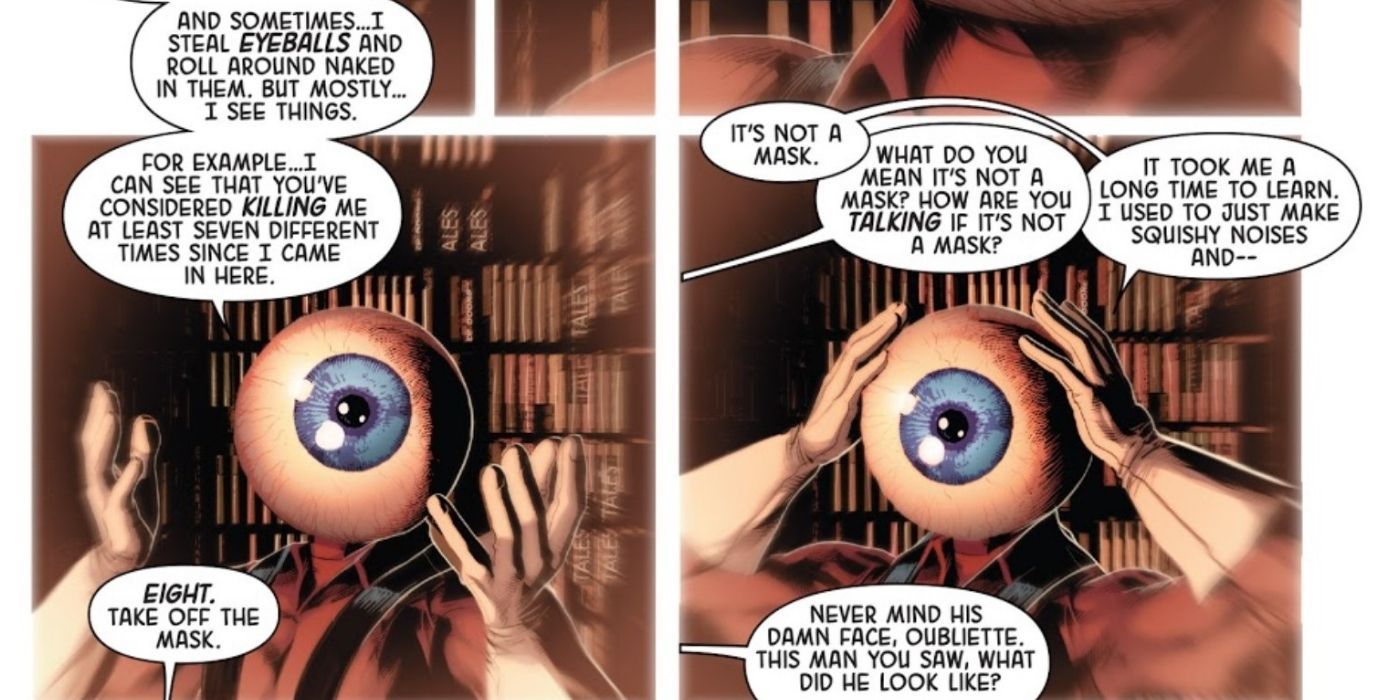 The Orb has been a recurring supervillain throughout Aaron's Marvel work but the ocular antagonist is no longer a bizarre joke or a cheap visual gag. Far more murderous and sinister than his past reputation, The Orb is as evil as ever. But the supervillain's tenure in the Marvel Universe appears to have come to an abrupt end.
With Avengers #50 ending with the apparent murder of The Orb at the hands of the Masters of Evil, something far worse is headed for the Avengers, as the fate of the universe once again hangs precariously in the balance, with the giant eye-balled supervillain no longer peering into the future of what's coming next.
KEEP READING: Doctor Strange's Murderer Is Exactly Who You Think – But Is That a Good Thing?
from Ultimate Comic Blog https://ift.tt/3olRaPt
via IFTTT