How a Forgotten Daredevil Villain Turned Marvel's Kate Bishop into Hawkeye
https://ift.tt/3nZ7K7E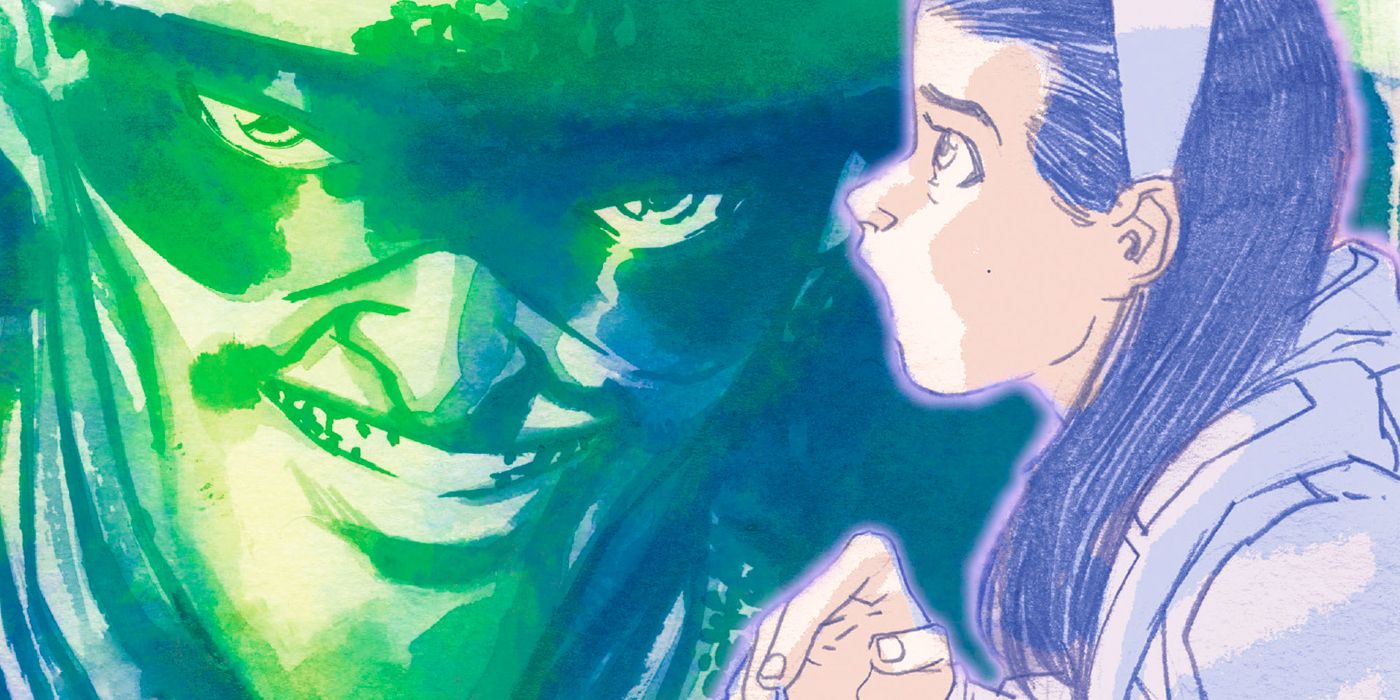 Today, we look at the surprising influence that an obscure Daredevil villain had on the life of Kate Bishop, Hawkeye.
This is "Foundationed Deep," a feature where we look at particular odd/strange/interesting instances of retroactively connecting different comic book characters (for instance, Uncanny X-Men #268 retroactively established that Wolverine knew both Captain America and the Black Widow from World War II).
With Kate Bishop making her Marvel Cinematic Universe this week, I thought it would be nice to show the retroactive revelation that Jeff Lemire made in the excellent All-New Hawkeye series by him with artists Ramón K. Pérez and Ian Herring (Herring colored the main story while Pérez colored the flashback sequences himself in a sort of gorgeous water color approach) about just what inspired Kate Bishop to become a superhero when she got older.
First, though, we need to learn about…the Matador!
RELATED: How Did Hawkeye's Celebrity Aunt Become an Avenger?
The original creator of Daredevil, Bill Everett, was unable to maintain the regular series (Everett was also the creator of Namor the Sub Mariner way back in the late 1930s and he just couldn't adapt to doing a regular book in 1964) and so the early issues of Daredevil were a fascinating examination of just how much the star artists of the 1950s did NOT like working for Marvel, despite the great buzz that the company was having by the mid-1960s. The great horror artist Joe Orlando (who later became a prominent editor for DC) took over the book with the second issue and he was NOT into it, as he clashed with the Marvel Method big time (where Orlando would have to plot out the book and draw it and then Stan Lee would add dialogue). In Daredevil #5, Lee was able to get the great Wallace Wood to take over the book and Wood's short run on the book was amazing (it's fascinating to see how much Lee hyped Wood's debut on the book. It is an interesting question to wonder just how many regular Marvel readers in 1964 were even familiar with Wood's name), and while Wood was a more adept plotter than many artists of his generation, he still chafed at the set-up, as he felt he should be paid more if he was, in his mind, basically writing the book. Lee even eventually agree to give him more credit (and money), but Wood didn't like how Lee went about it (making it sound in the comic like Lee was doing Wood a favor by letting him write an issue while Wood had been plotting all of his issues), so Wood left after about six and a half issues.
However, his very first issue was probably not his most beloved story, as while Wood draws the heck out of it, it is still a villain known as…the Matador…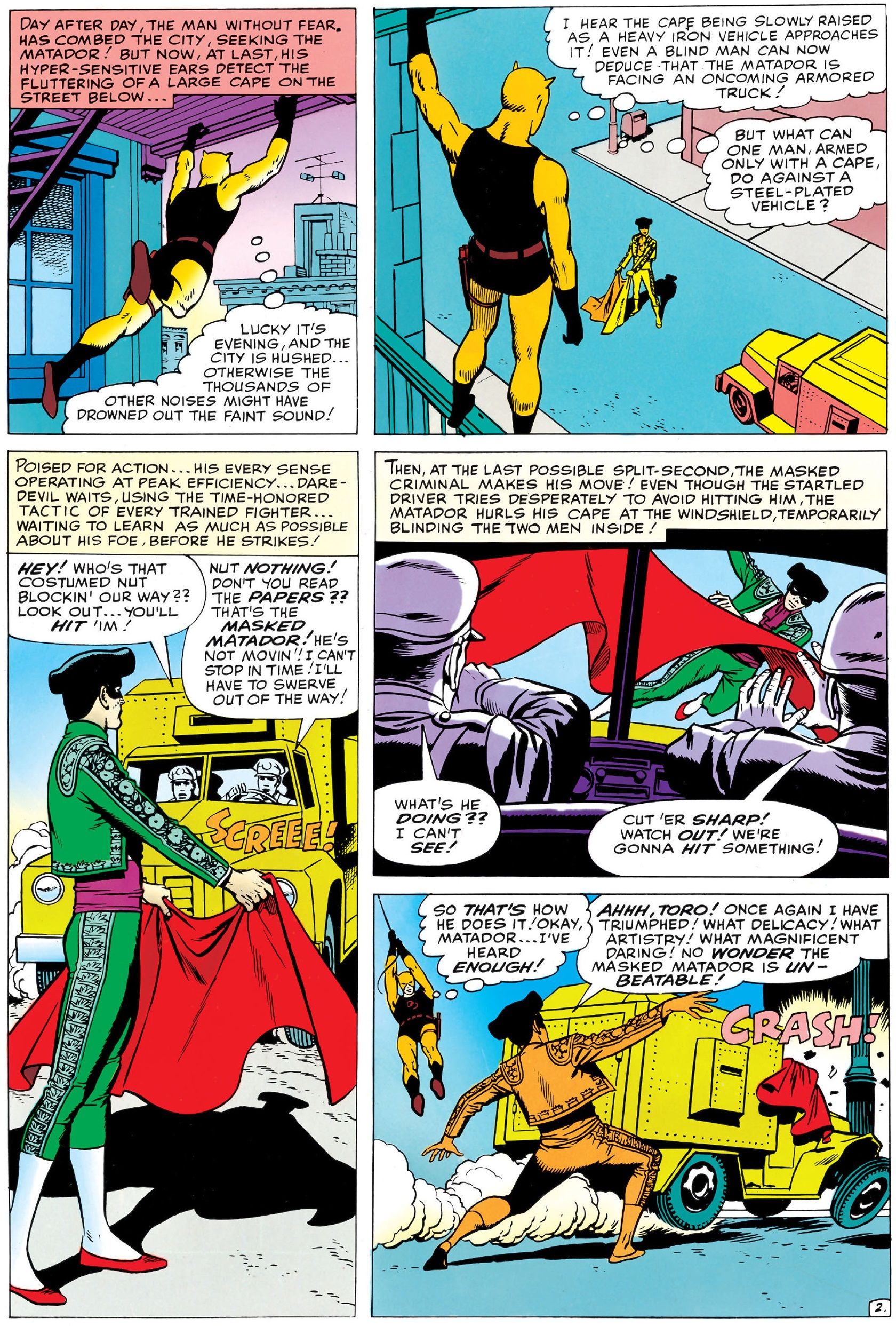 And yes, that's basically it. He's just a villainous Matador who still somehow makes Daredevil look silly…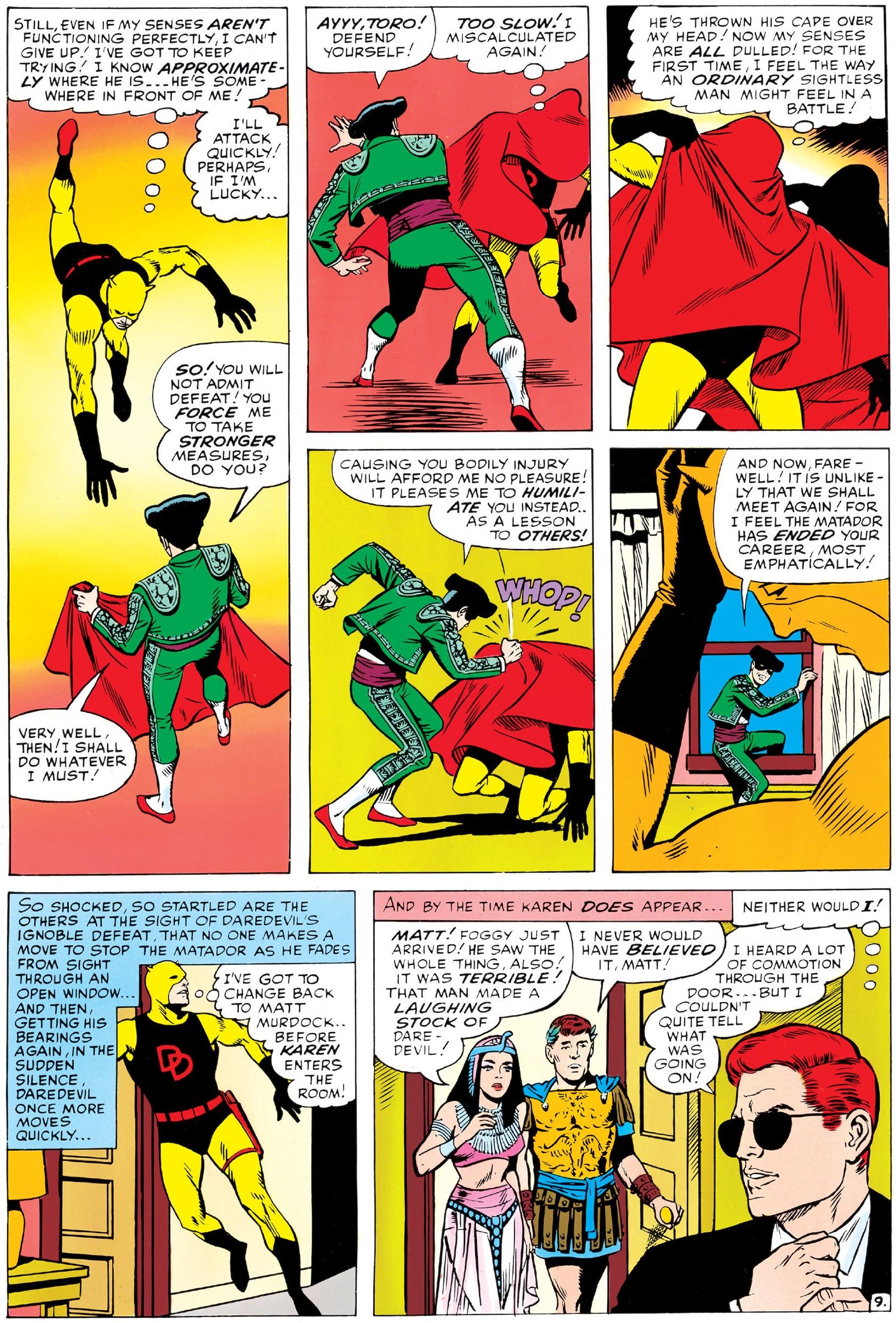 Daredevil researches his opponent and discovers his origin. He was one of the world's greatest matadors, but the crowds turned on him for being too cruel to the bulls and they booed him relentlessly. One of those times, they booed him so much that he hesitated…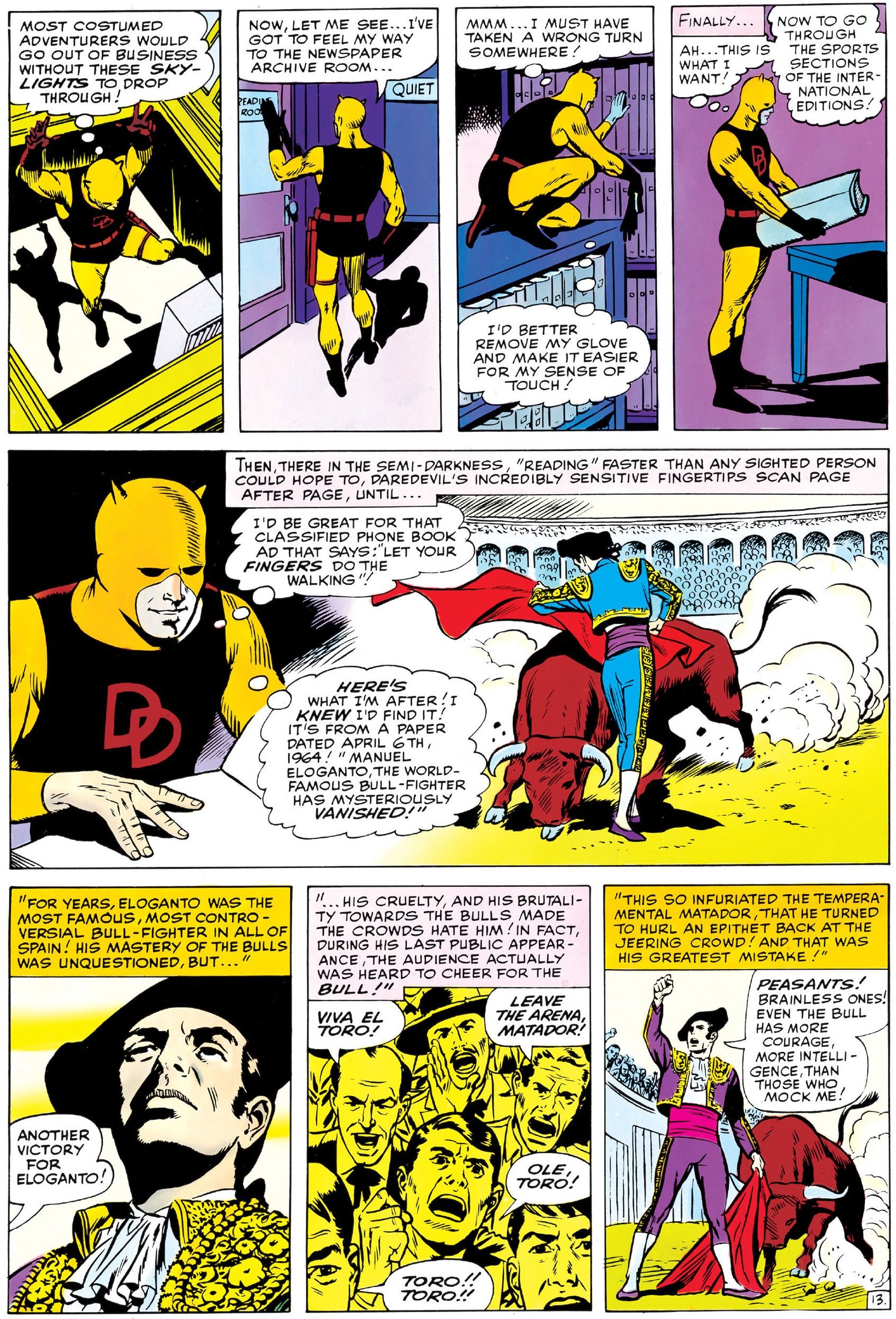 and he nearly died from a bull attack. He then vowed vengeance on, well, basically humanity as a whole…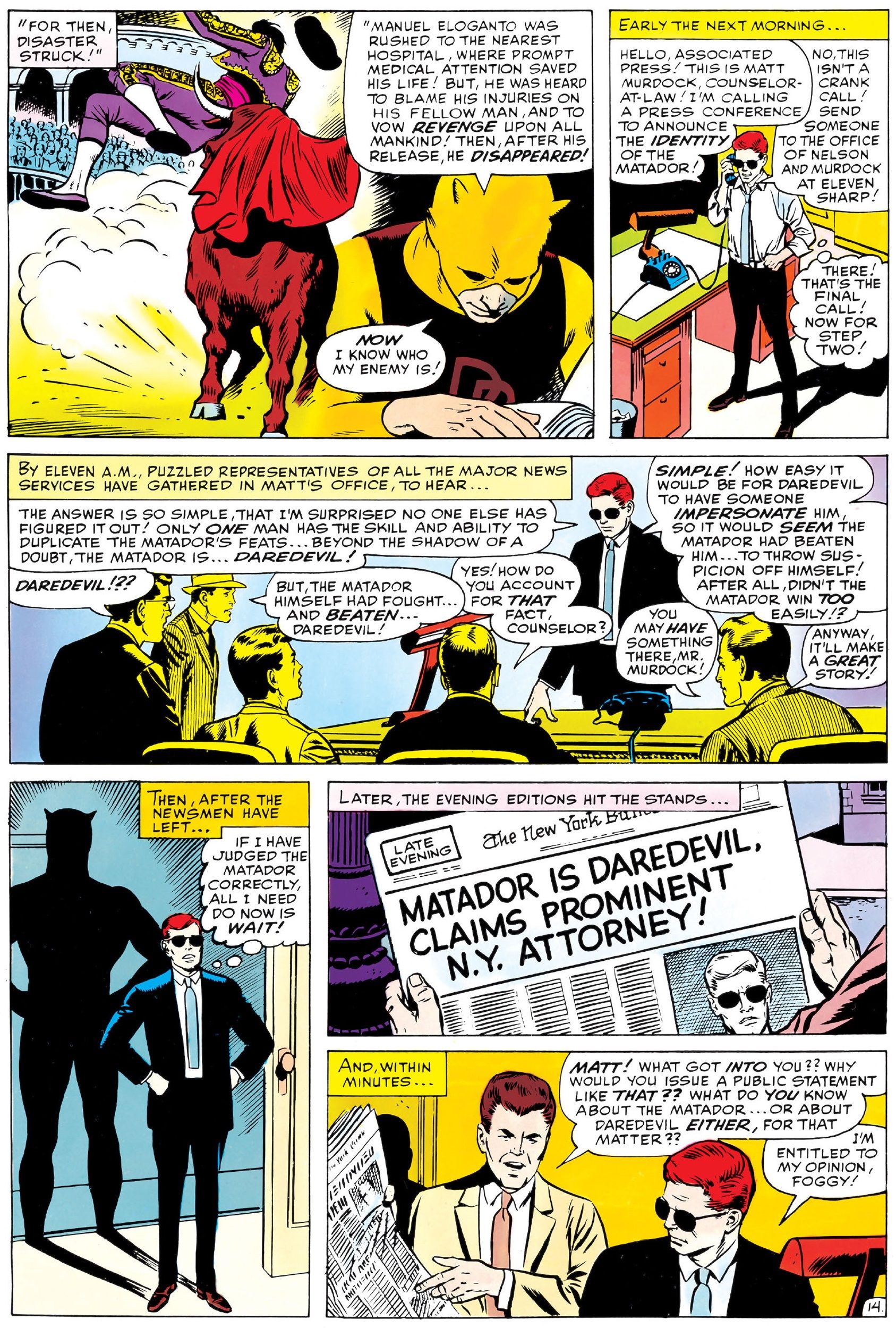 In the end, Daredevil's knowledge of his past rattles the Matador and he is able to be defeated easily…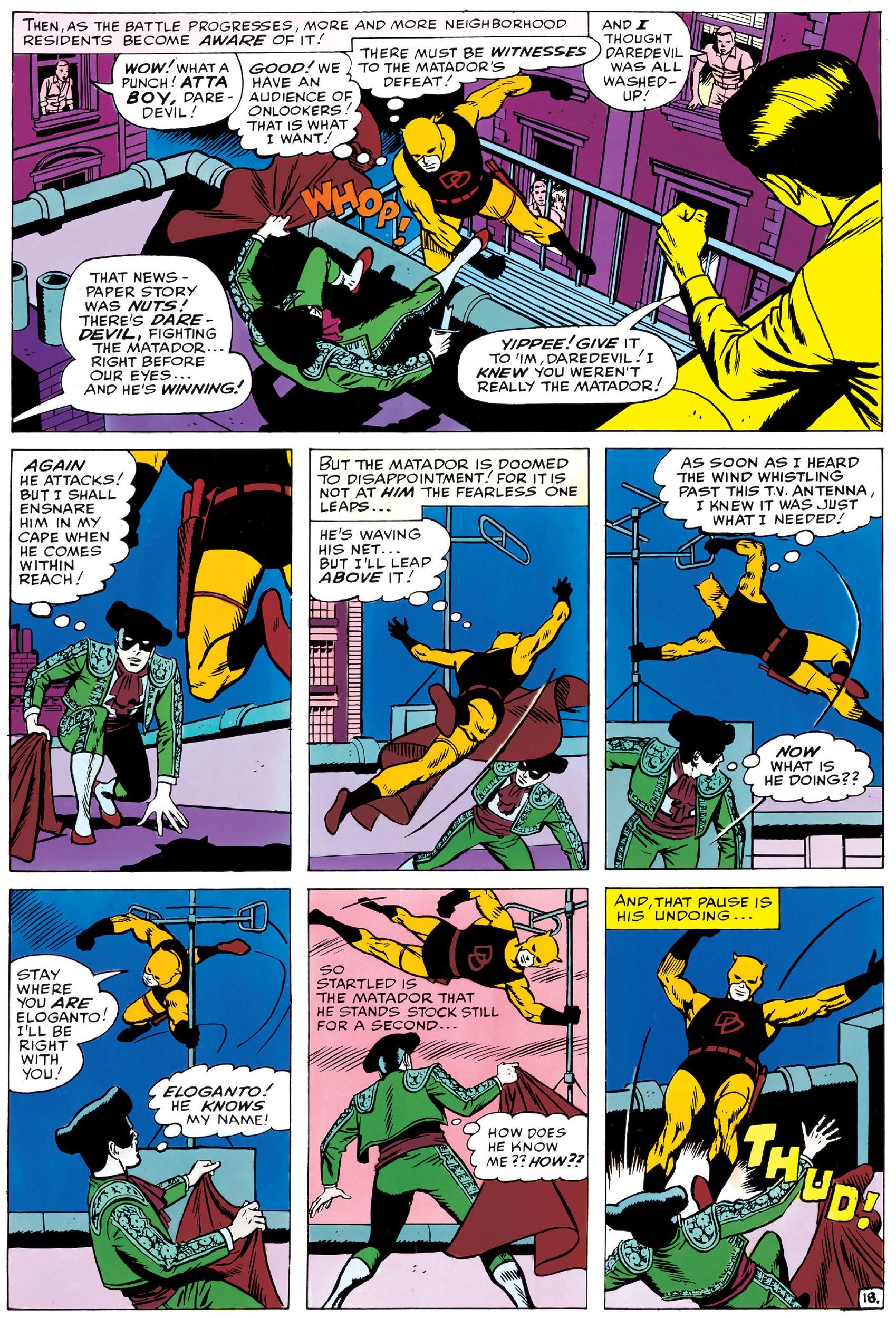 The Matador would only make a handful of appearances for the next fifty years. Until…
RELATED: Marvel Revealed the Celestials Created Mutants in a Very Unexpected Place
The All-New Hawkeye series saw Kate and Clint Barton split up as partners when Kate became disillusioned with Clint after he said he would no longer watch over a group of mutated children whose powers made them valuable weapons. The issue was that Kate and Clint didn't want SHIELD to watch them, because SHIELD could use them as weapons, too, but so long as they were with the kids, they were big targets. Clint eventually walked away and Kate split from him, disgusted at his selfishness.
This then began to contrast with flashbacks to Kate's past where we see her try to re-establish a relationship with her father as a young girl, but to no avail…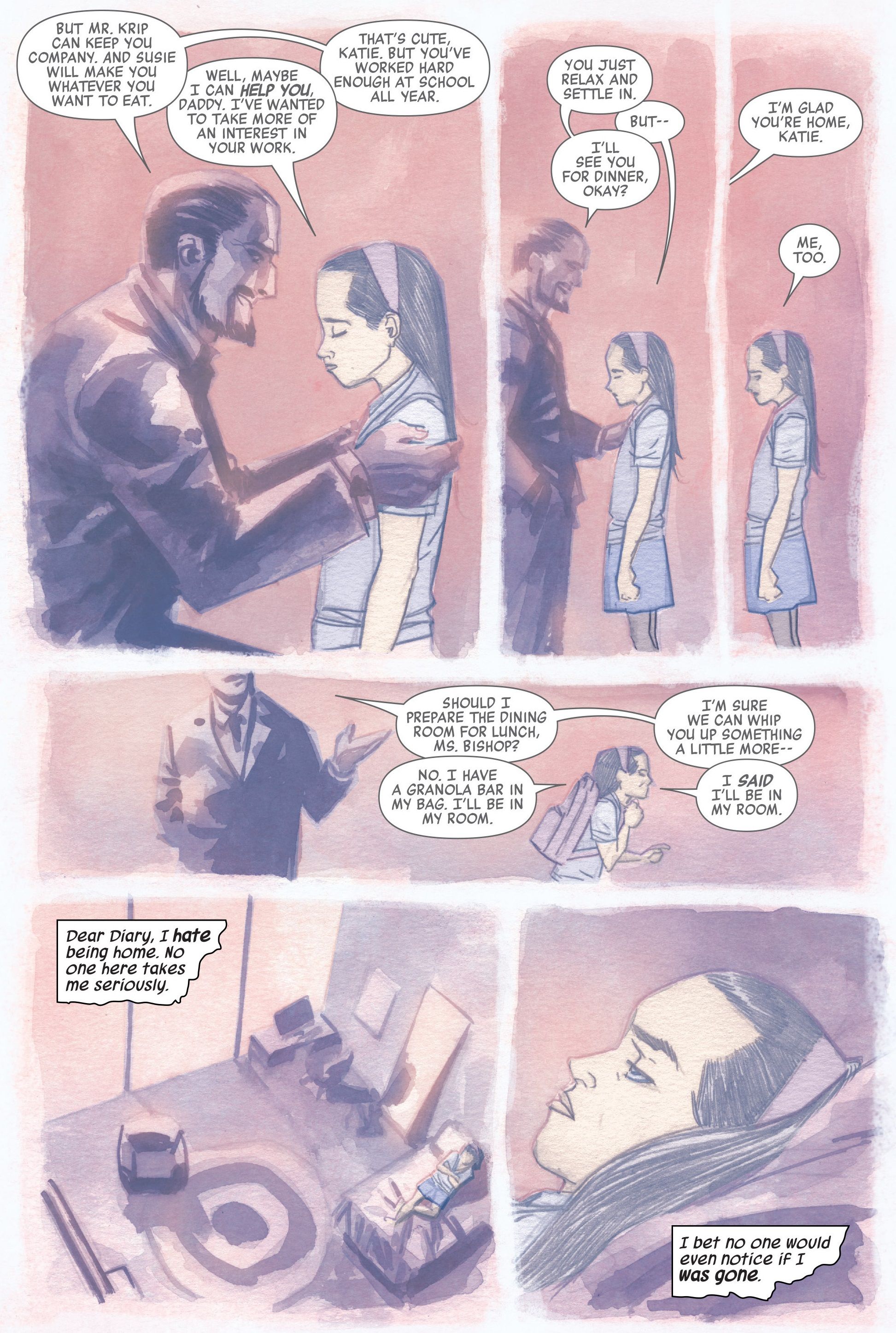 She then discovers her father is apparently a criminal!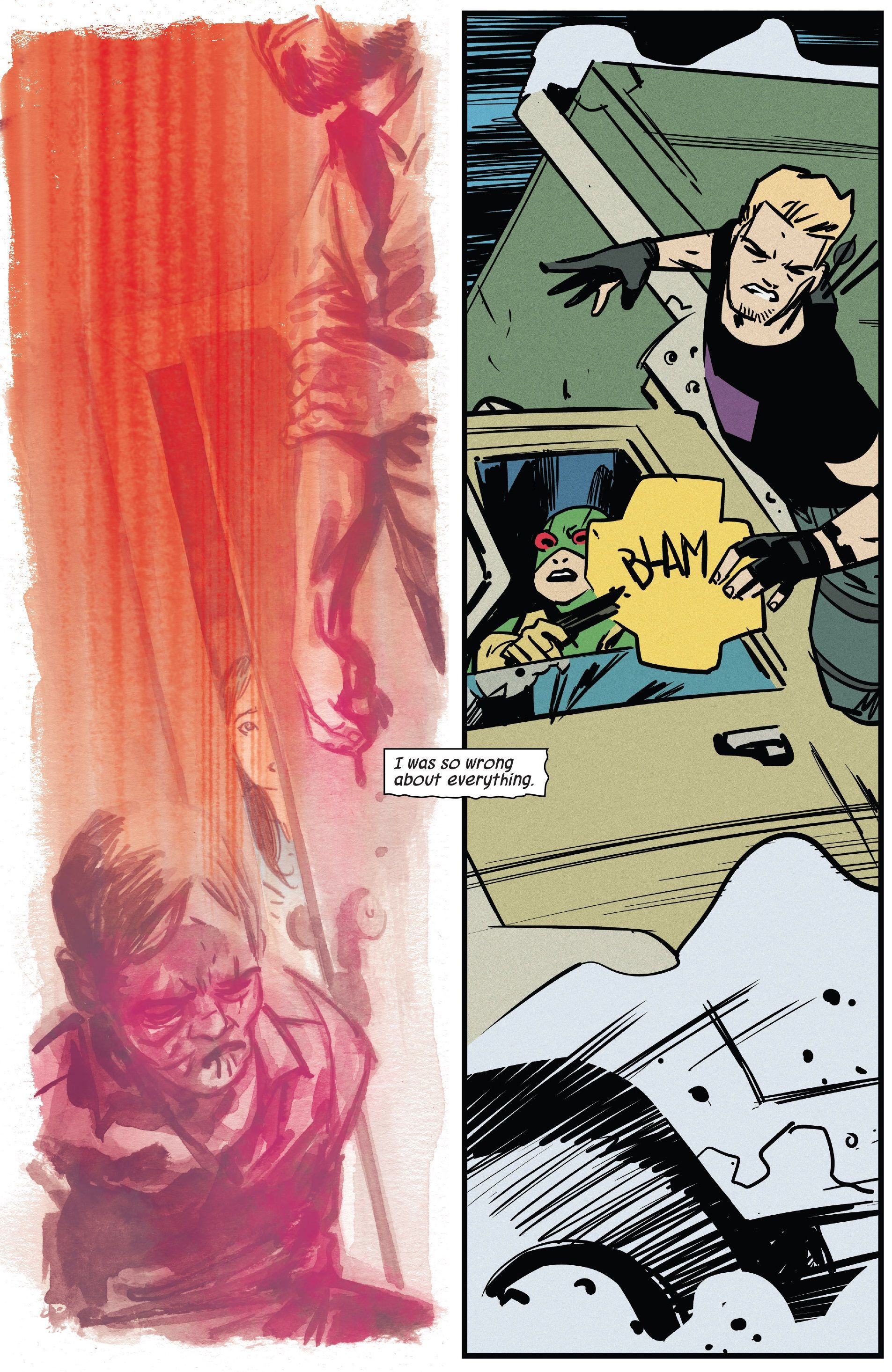 She decides to follow him on his next trip out after she found him beating a man severely. She then learned that, yep, he was not only a criminal, but he was a low-level supervillain, of sorts, working with the Matador!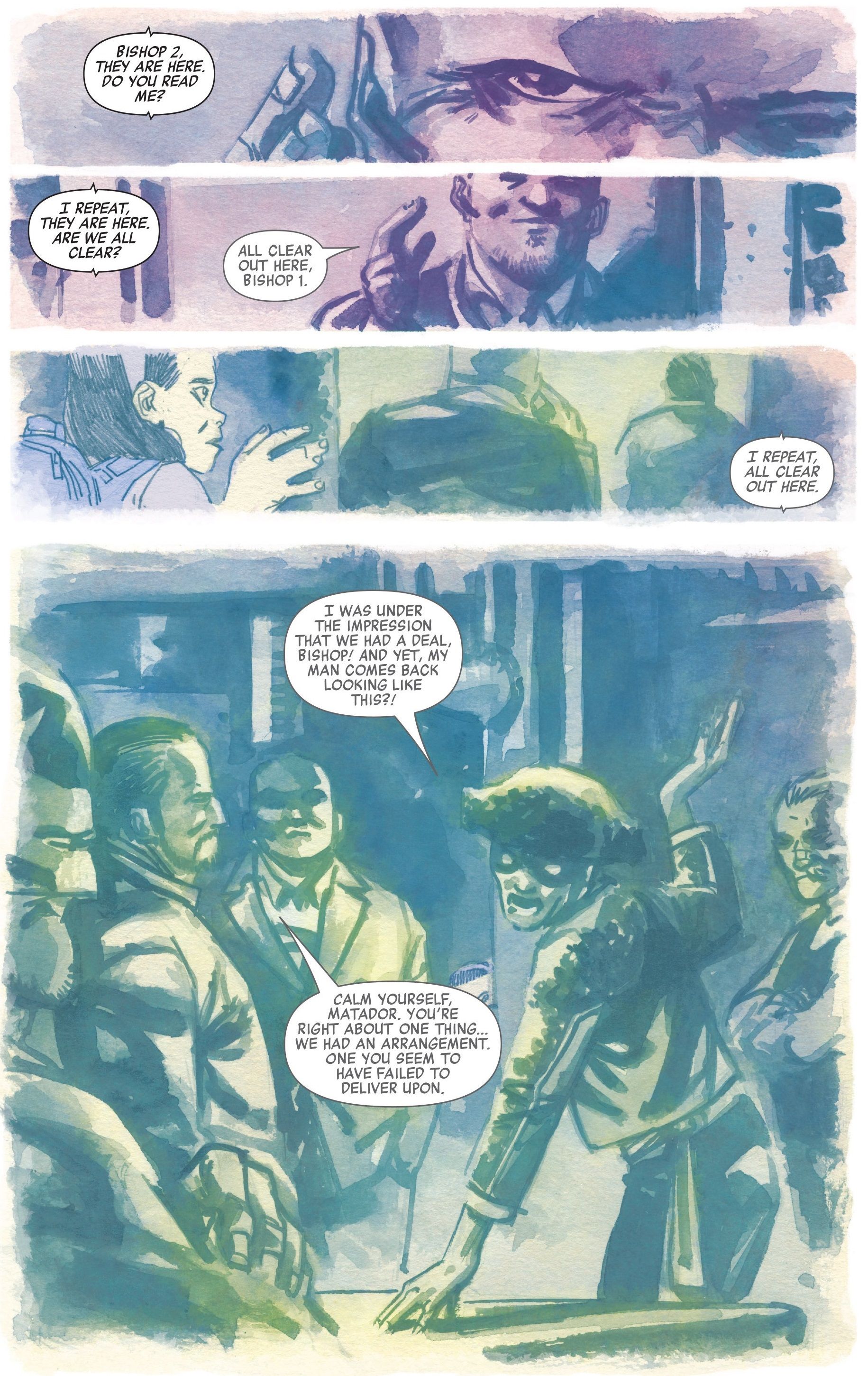 Later, though, Kate was discovered snooping around the Matador's hideout…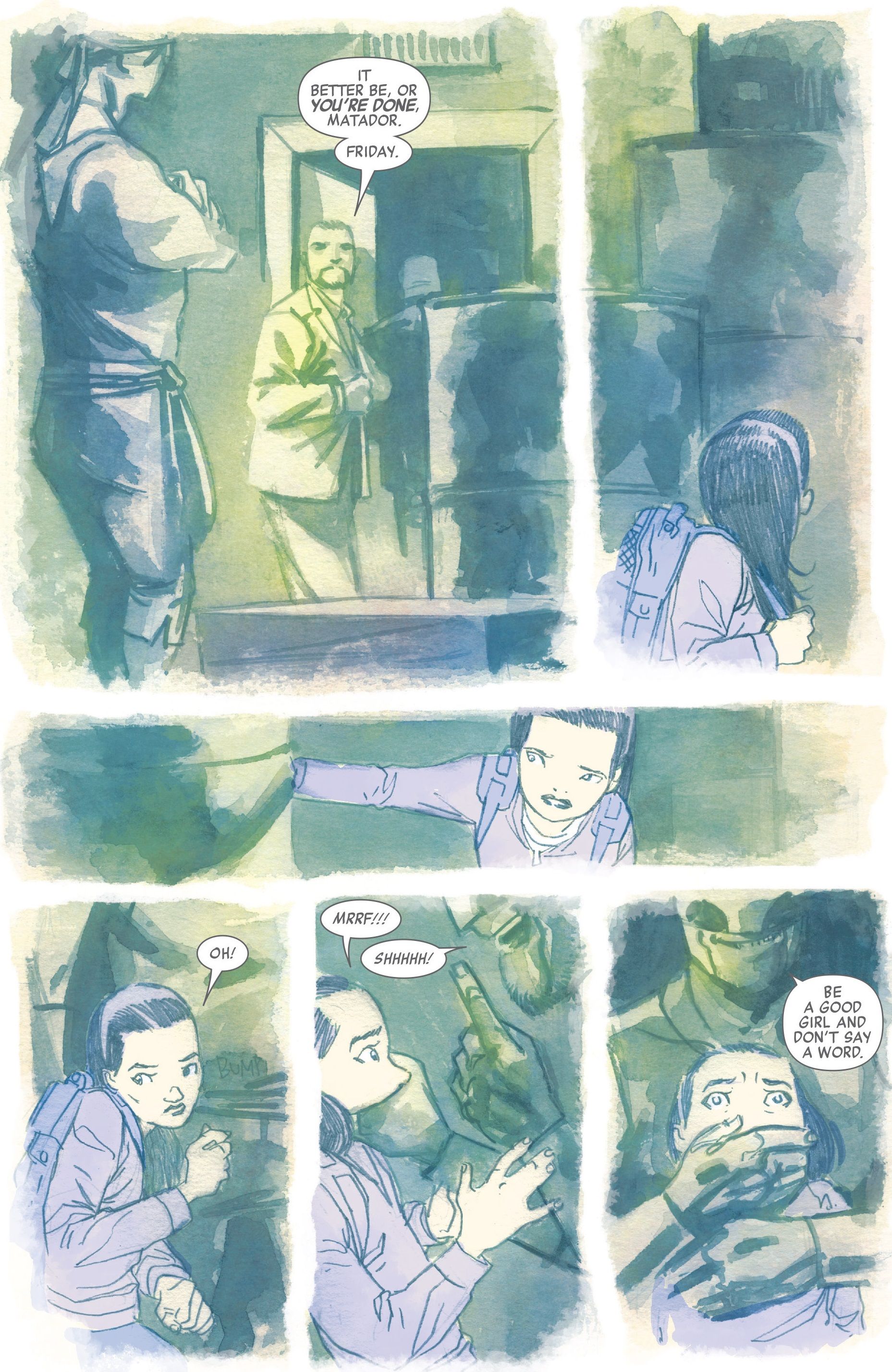 And when the Matador discovered that she was the daughter of his erstwhile business partner, well, then things got bad for Kate…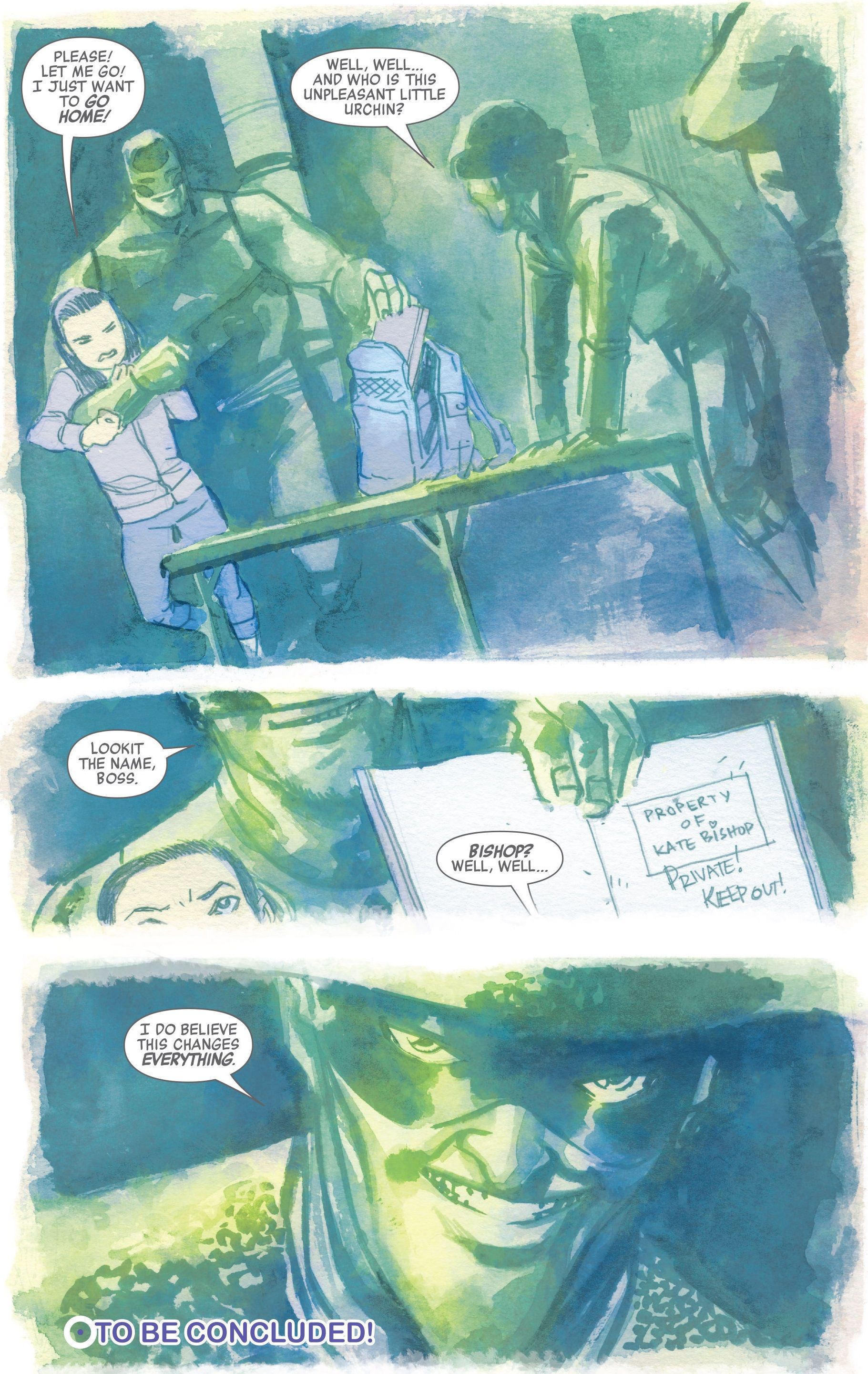 However, Kate is such a badass that even as the Matador made her call her dad to tell him about her being a hostage of this villain, she found a way to turn the tables and head out of the Matador's base, trying to get home. Before she could, though…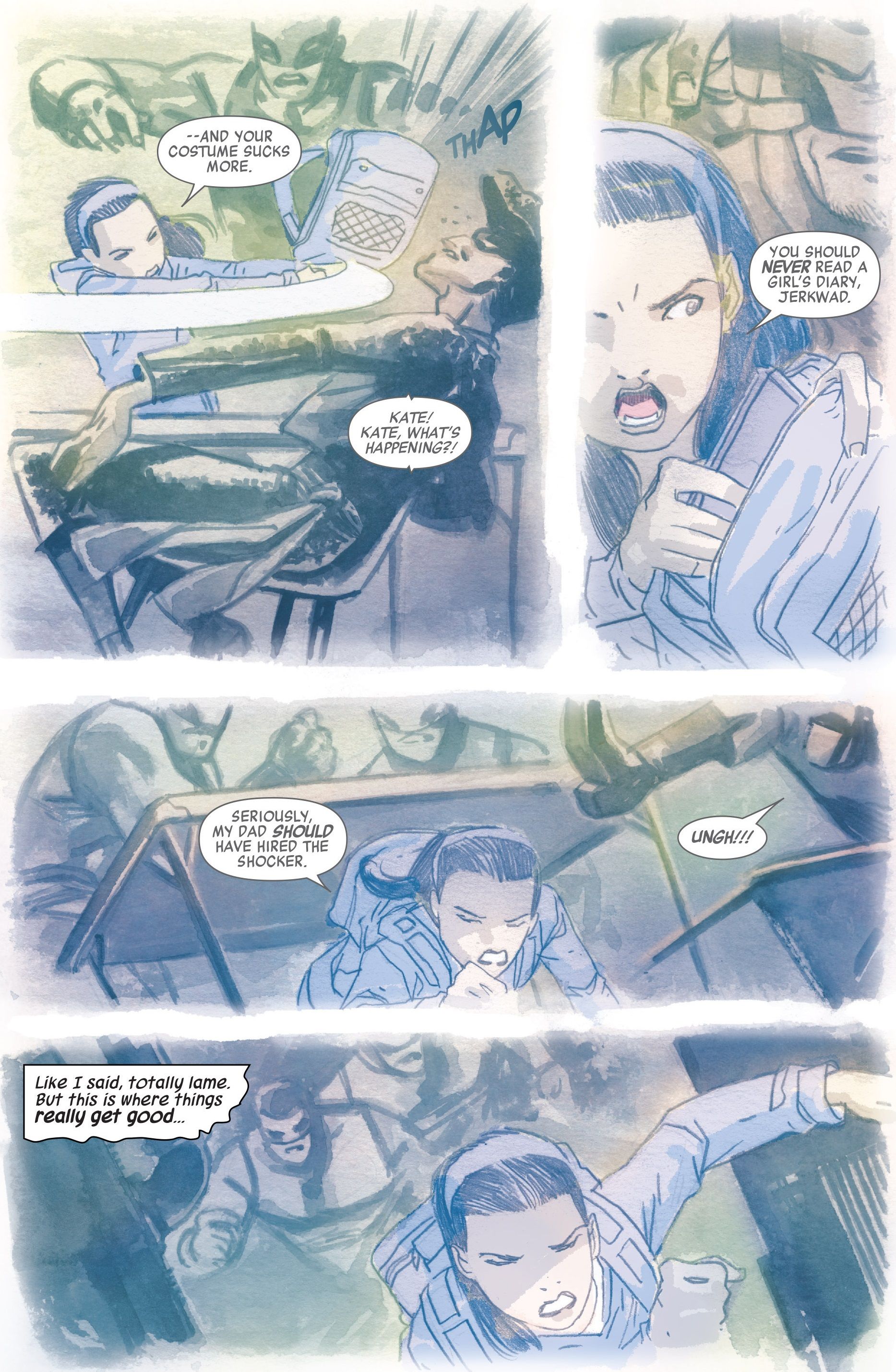 She was shocked to see that Hawkeye and the Avengers were there to rescue her…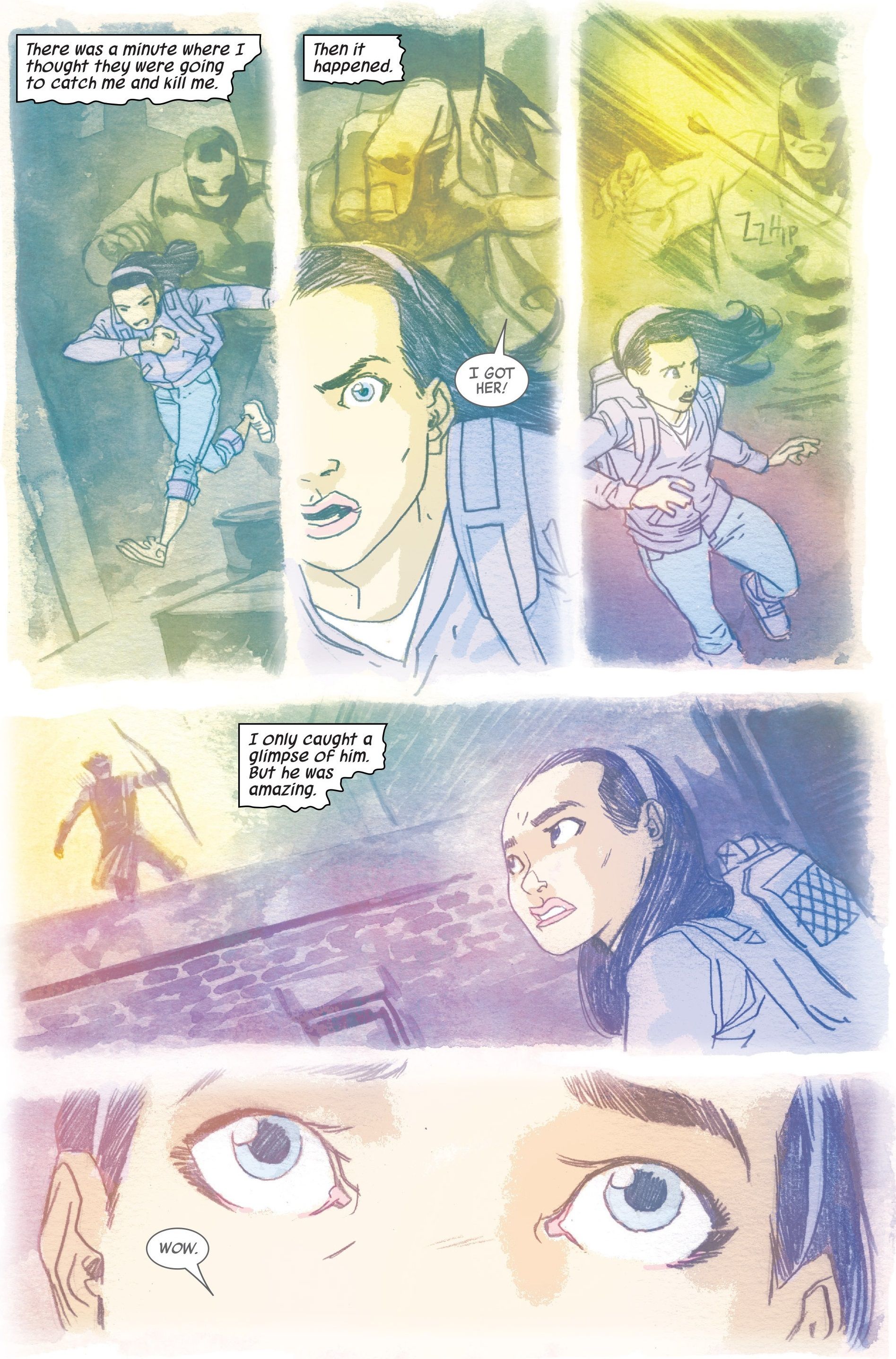 In an excellent sequence, she meets up with Captain America and Iron Man, but they were not who she was interested in (well, not AS interested in)…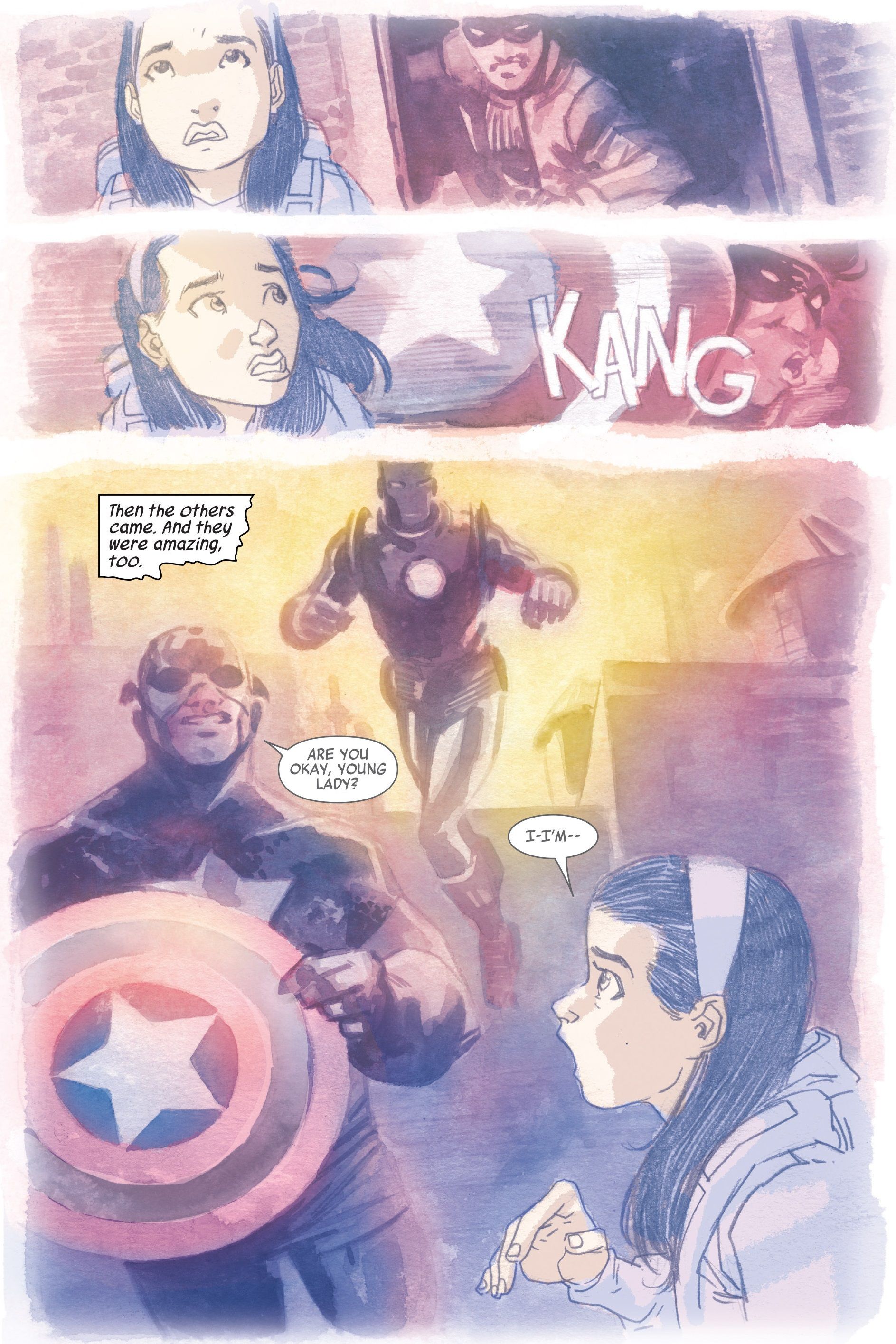 No, she liked the others and admired them, but they were basically gods. No, the one she cared about was the guy who just went into battle with these oversized figures with just a bow and arrow…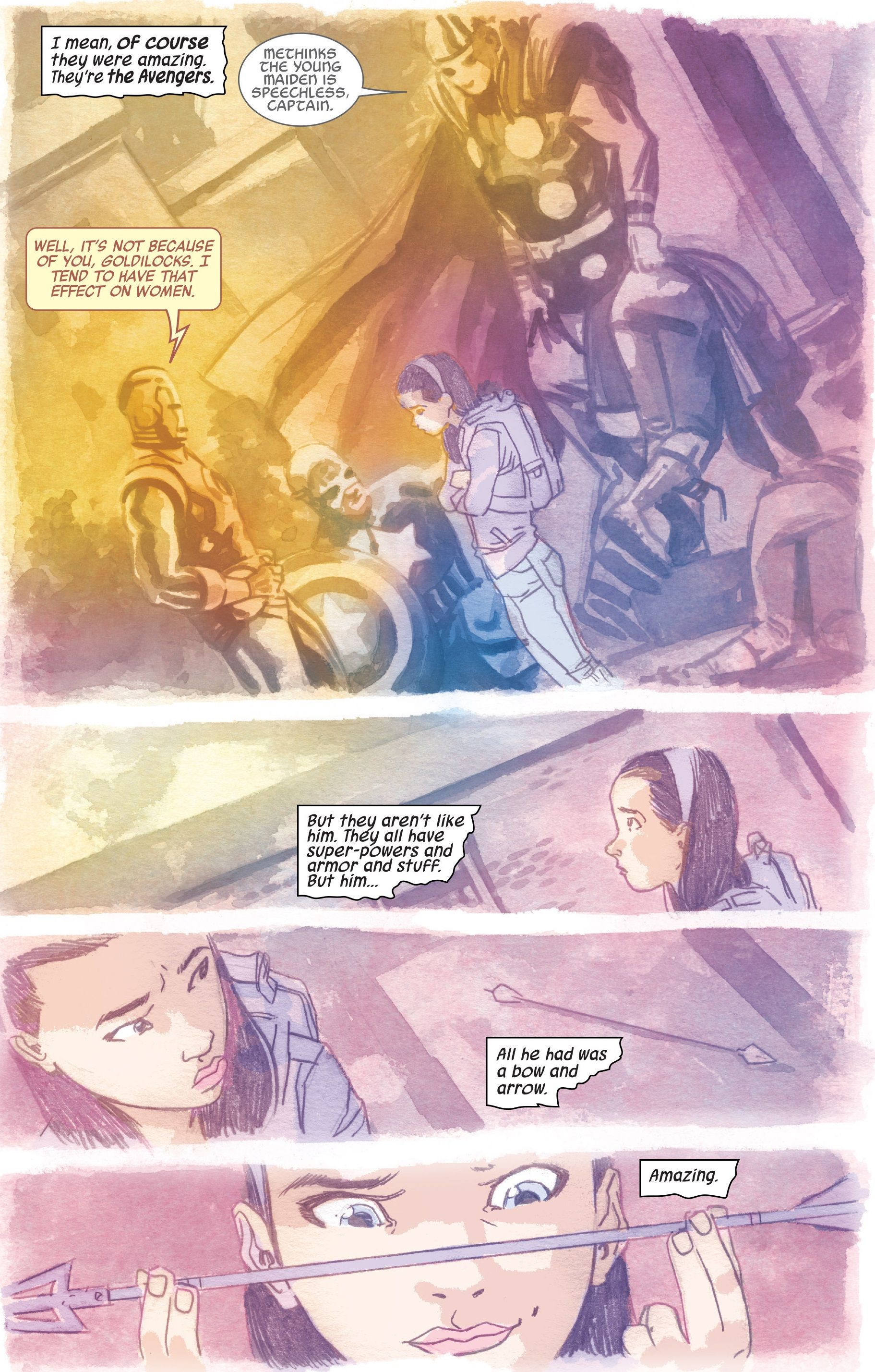 As she reconciles with Clint in the future, we also see Kate establish how Hawkeye is her idol when she was a little kid as she marks his arrow in her diary…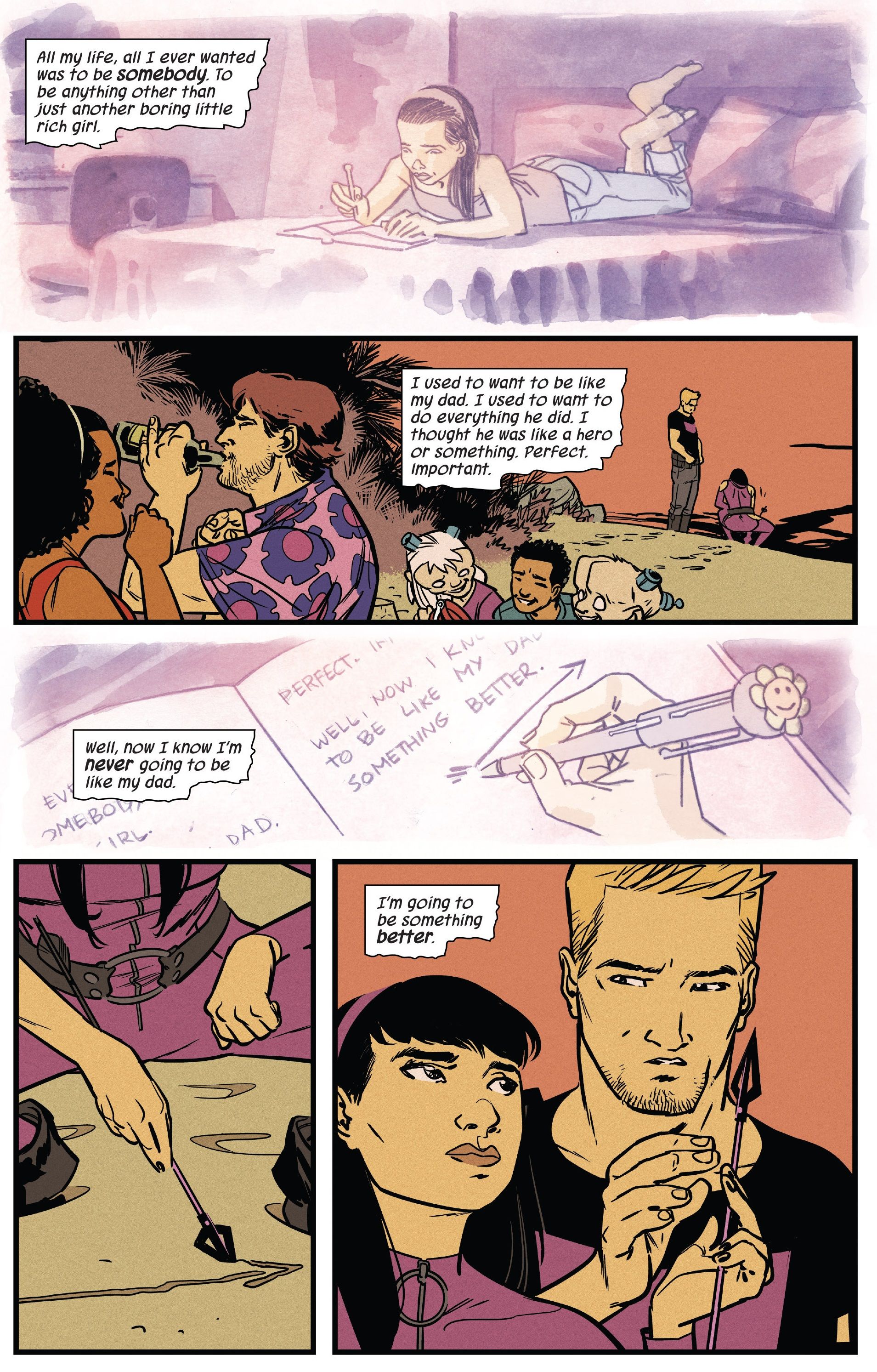 What a cute story, and with such great artwork.
If anyone else has a suggestion for a Foundationed Deep (retroactive connections between characters), feel free to drop me a line at brianc@cbr.com.
KEEP READING: Eternals: How One MCU Hero Almost Doomed the X-Men (and Earth)
from Ultimate Comic Blog
https://ift.tt/3cUfDFi
via IFTTT