Hamm's Batman '89 Brings Billy Dee Williams' Two-Face to Life – Review
https://ift.tt/3rVK5Y5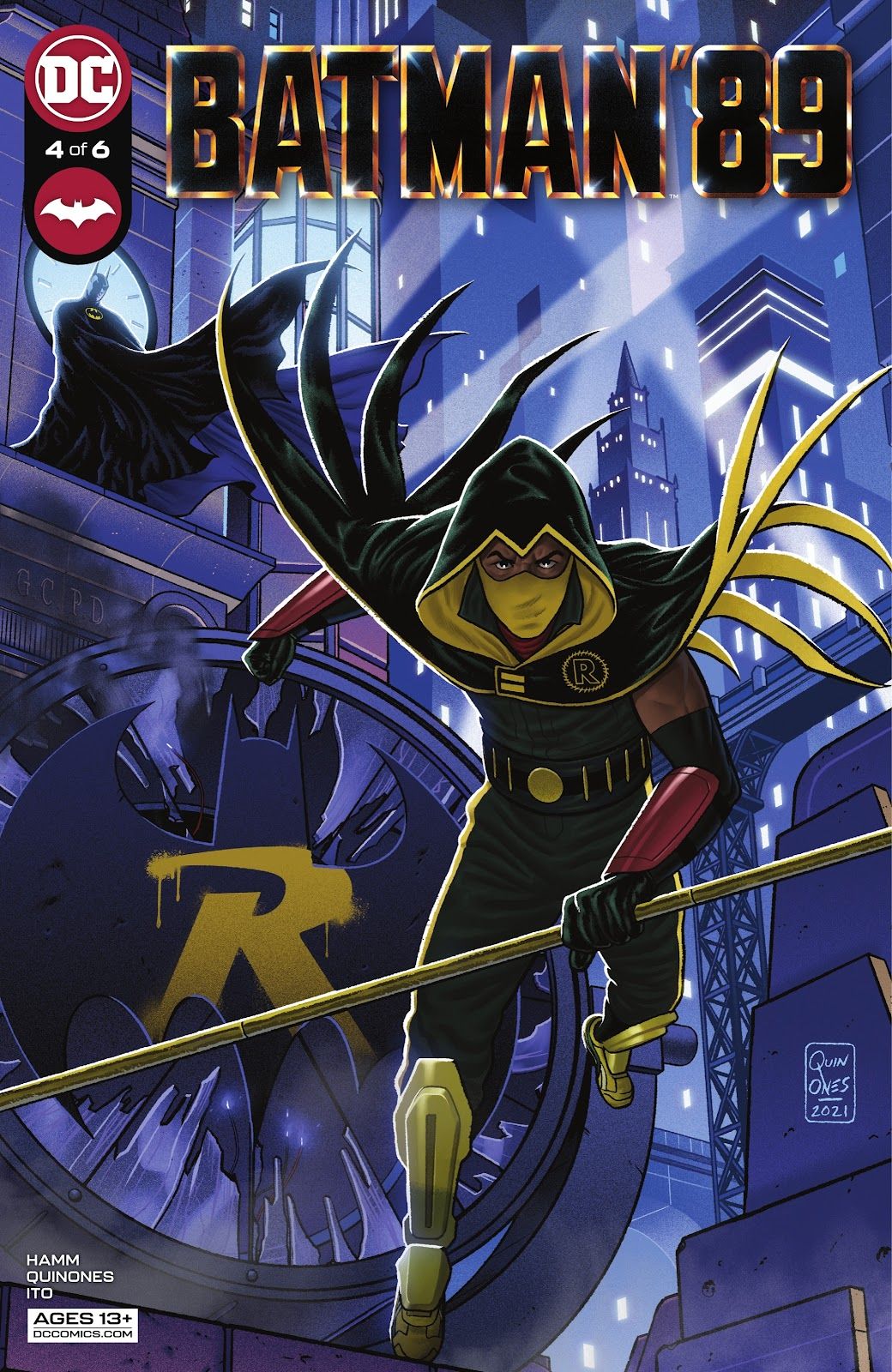 The latest issue of DC Comics' Batman '89 includes a major update to director Tim Burton's Batman — the addition of Billy Dee Williams' villainous Two-Face. The original writer of the hit Batman 1989 movie, and its sequel, Sam Hamm, returns to Gotham with Batman '89. In the miniseries' previous issue, Harvey faces his inevitable and life-changing accident that births Two-Face. Meanwhile, Catwoman's resurgence spells more trouble for Bruce Wayne and Batman. With a story by Hamm, pencils from Joe Quinones, and colors from Leonardo Ito, Batman '89 #4 follows Batman as he gains a new ally while also losing one. Overall, the issue adds to the already rich history of the Burtonverse.
Batman '89 #4 is a pivotal arc in the Burtonverse Batman stories. It chronicles the transformation of actor Billy Dee Williams' ambitious District Attorney Harvey Dent into the maniacal Two-Face and the rise of Drake Winston as the protector of the underprivileged. The story opens with Drake protecting a group of peaceful protestors from rogue officers. On the other end of the town, a distressed Harvey Dent escapes from his hospital bed, attacking an orderly. As Barbara Gordon looks for her fiancé, she gets a visit from a very familiar face.
RELATED: DC's Batman 2021 Annual #1 Comic Review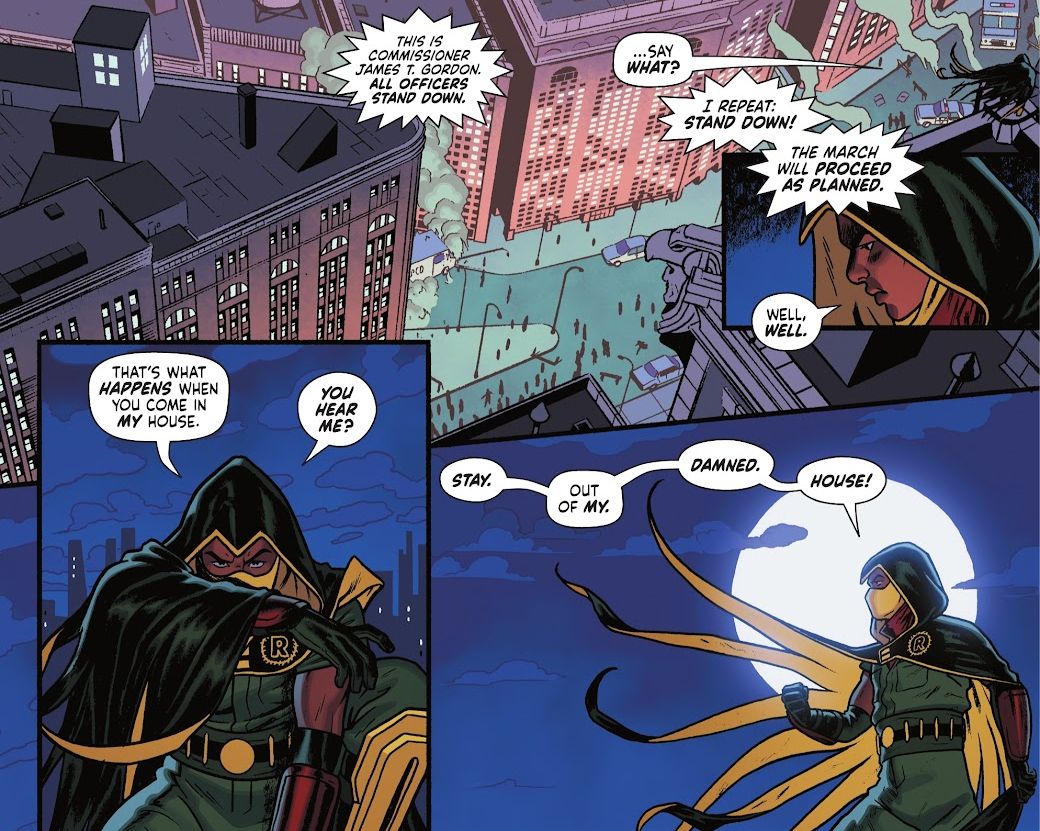 In Batman '89 #4, Hamm (Batman: Blind Justice) embraces the darker tone of the Burton movies. He crafts an intertwined narrative focusing more on the supporting characters surrounding Bruce Wayne. Hamm presents a unique visualization of dissociative identity disorder and the mental stress that Harvey experiences as he spirals out of control. Despite the sudden switches between plotlines, the story's swift transitions make the comic book feel cinematic.
Artist Joe Quinones skillfully captures the likenesses of the actors who once played these memorable characters. Quinones molds detailed settings and pens expressive faces that match their cinematic counterparts well. While the artwork may stray into caricatures, at times, clothing choices, and the book's overall ambiance remain faithful to the Batman world created by Tim Burton and Hamm. Colorist Leonardo Ito knows just when to switch between muted, darker tones to vibrant, primary colors.
RELATED: DC's Batgirls #1 Comic Review
Batman '89 #4 ends on a high note as Bruce and Drake get past their initial reservations and form an alliance to fight crime. Hamm's writing gives each character equal focus and time to develop in their own right — although this, in turn, slows down the plot's pace. The main hero of this issue is, without a doubt, Drake Winston, whose ingenious methods not only save the lives of innocents in his community but get him into Batman's good graces. Batman '89 #4 delivers a climax worthy of the Burtonverse and is a quintessential read for comic book fans.
KEEP READING: Wonder Woman Lassos Up Her First Solo Video Game
from Ultimate Comic Blog
https://ift.tt/3lUgcUk
via IFTTT