Godzilla Is About to Become the Power Rangers' Biggest Threat Ever
https://ift.tt/30xrrdM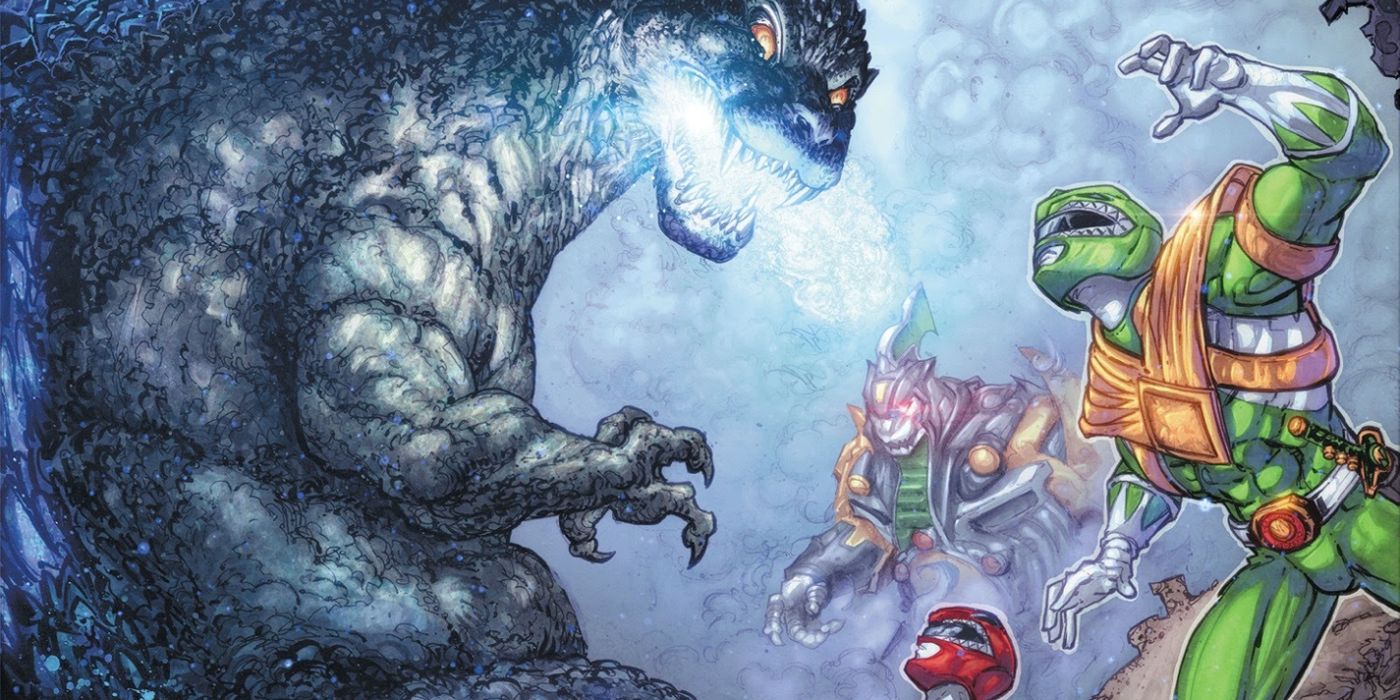 The world's most famous monster comes face to face with the protectors of Angel Grove in Godzilla vs. The Mighty Morphin Power Rangers, which stomps into comic book shops next March.
Written by Cullen Bunn (Green Lantern, Godzilla: Cataclysm) and illustrated by Freddie Williams II (Batman/Teenage Mutant Ninja Turtles, Injustice vs. Masters of the Universe), the cataclysmic five-issue crossover sees Rita Repulsa teleporting herself to an alternate universe full of giant creatures, with Godzilla the mightiest of all. Much to her surprise, the Power Rangers have followed her into this alternate realm, and a showdown between their Dinozords and the alpha kaiju is imminent.
RELATED: Godzilla Fan Art Pits Two Versions of Mechagodzilla Against Each Other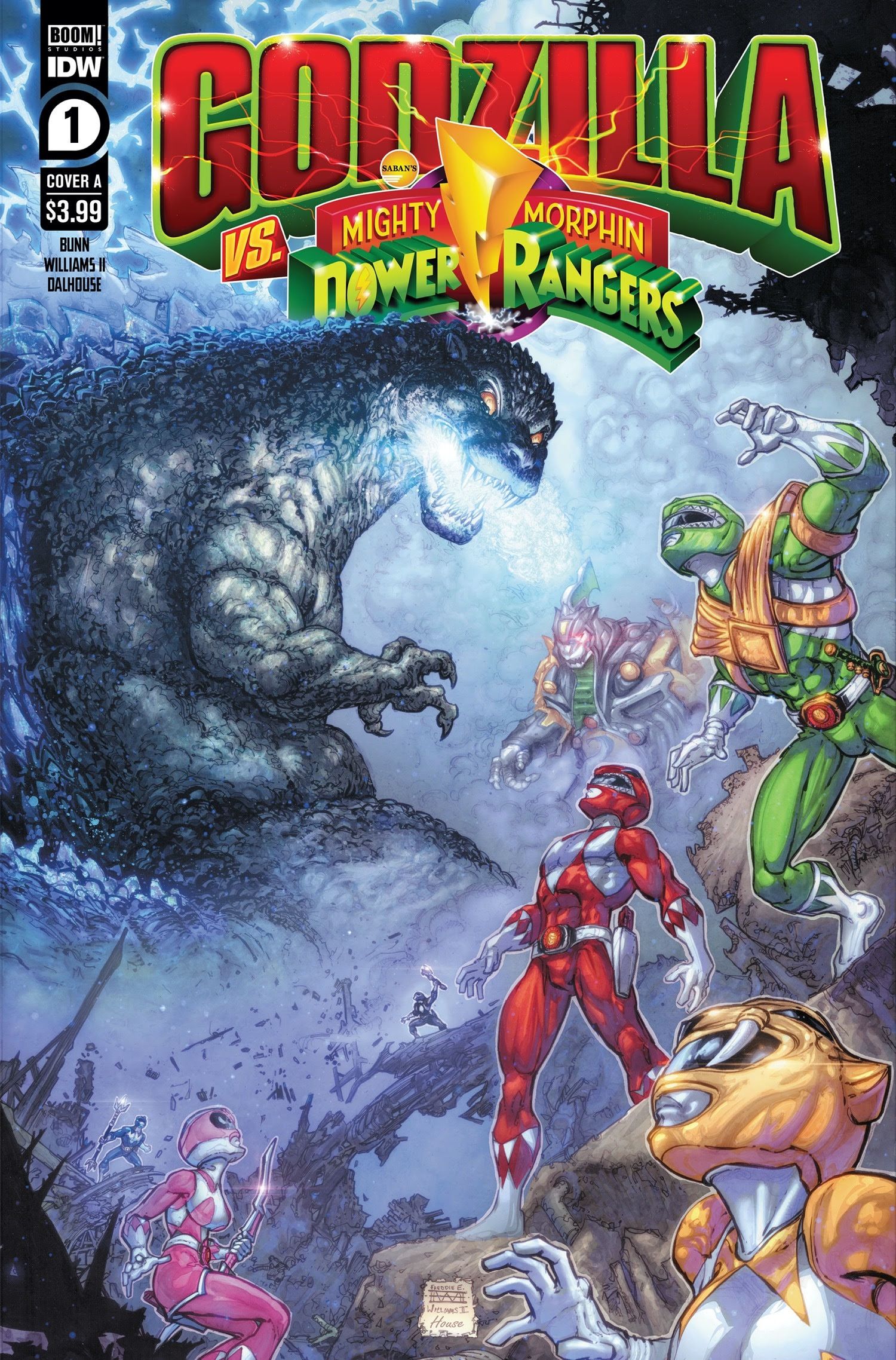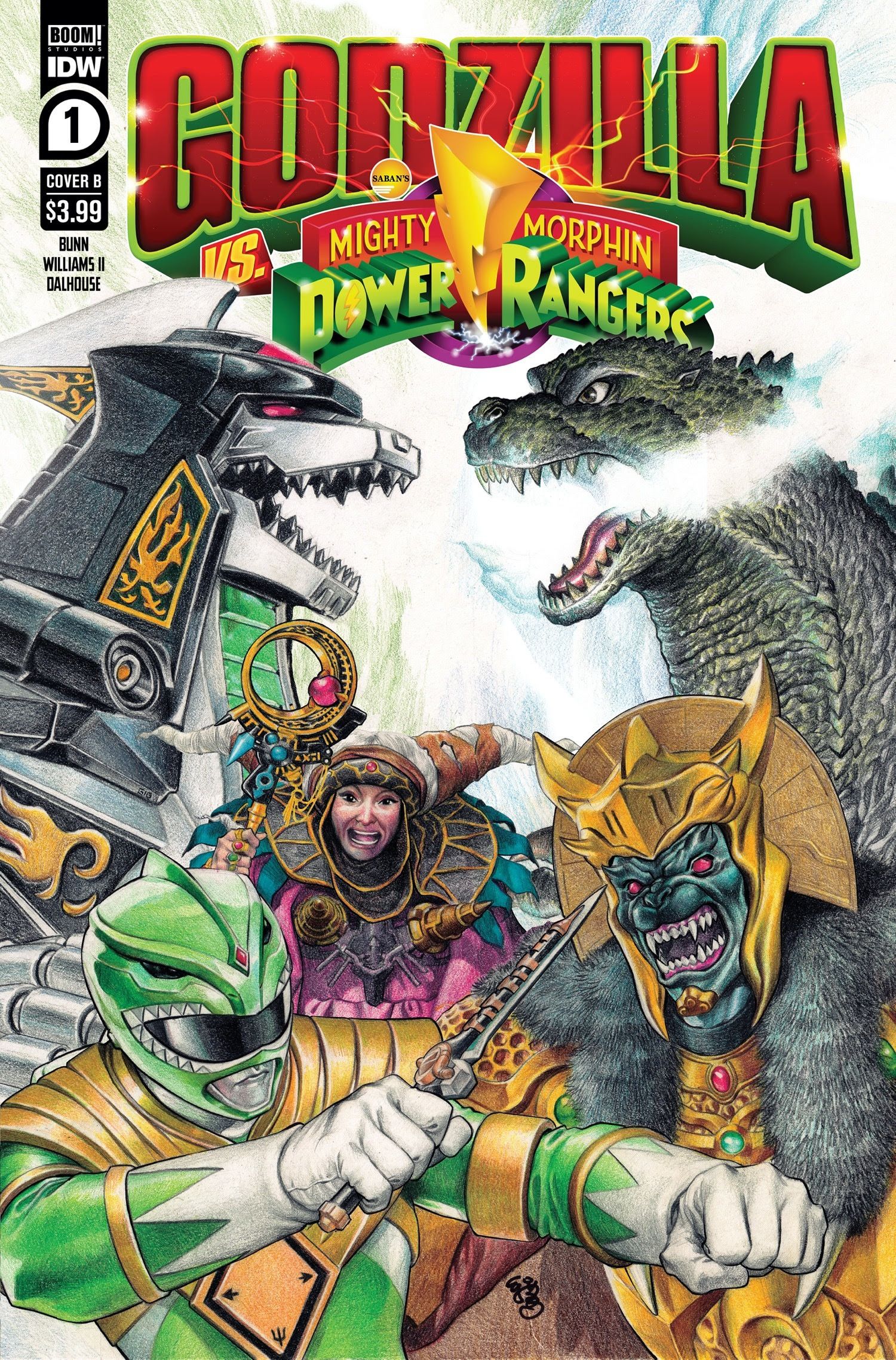 "I am honored to bring two iconic franchises like Godzilla and the Power Rangers together," Bunn said. "I've been a massive Godzilla fan since before I could read, and my love for the King of Monsters has never faded in all those years. Likewise, I've always loved tokusatsu superheroics, and vividly remember watching the first episode of Mighty Morphin Power Rangers when it came out. This is a crossover that I suspect will take readers by surprise — but it makes complete sense! Writing for these characters is a dream come true for this giant monster-loving kid-at-heart, and when readers pick up this book, I want them to feel that sense of awe and wonder that these characters have inspired for decades!"
Despite the fact that the book will be the Power Rangers' first official encounter with Godzilla, the crossover does indeed make sense and, in many ways, the two franchises share the same roots. The rangers are descended from Japan's Super Sentai shows, which focused on groups of colorful superheroes and were influenced by the special effects-laden tokusatsu genre popularized by the first Godzilla film in 1954. The various Power Rangers series over the years have also been defined by intense battles where the rangers tackle monsters portrayed by actors in rubber suits — a hallmark of Japan's tokusatsu kaiju films.
RELATED: Is the Strongest Power Ranger Too 'Adult' for Film or TV?
"This will be the biggest, most stratospheric crossover I've ever drawn!" Williams said. "It's the combination of so many big genres: giant monsters vs. mechs, martial arts vs. science and magic, with lots of collateral destruction! I've been watching Mighty Morphin Power Rangers episodes and Godzilla films to submerge my brain space, and have been reminded how fantastic and charming these designs are and how much fun prior creators had with their designs."
Godzilla vs. The Mighty Morphin Power Rangers is a collaboration between IDW who release Godzilla comics, and BOOM! Studios, who have created a successful Power Rangers line since 2016. Toho and Hasbro, the parent companies behind Godzilla and Power Rangers, are also involved behind the scenes. Aside from Bunn and Williams, artist E.J. Su (Transformers) will contribute a variant cover for the first issue.
Godzilla vs. The Mighty Morphin Power Rangers #1 goes on sale in March 2022.
KEEP READING: The Power Rangers' Leader Zordon Is Back – But What's with His New Costume?
Source: IDW
from Ultimate Comic Blog
https://ift.tt/3DYykT3
via IFTTT