George C. Romero Discusses Heavy Metal's Cold Dead War | CBR
https://ift.tt/3H1Twtj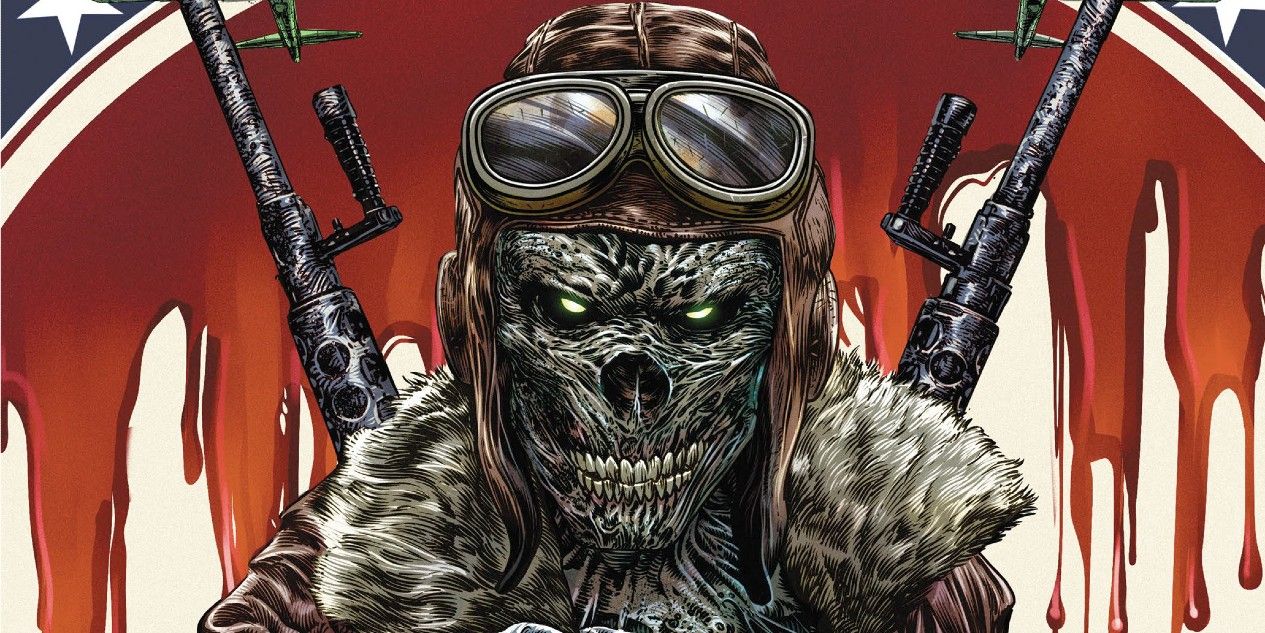 For filmmaker and author George C. Romero, zombie horror is a family business as the son of massively influential horror filmmaker George A. Romero, the mastermind behind Night of the Living Dead. George C. Romero has become an accomplished filmmaker in his own right while working in several mediums. Now, Romero branches into the comic book world with a pair of undead alternative history titles published through Heavy Metal, Cold Dead War, and The Rise. Both miniseries showcase zombies in terrifyingly new contexts.
In an exclusive interview with CBR, Romero shared how his collaborative partnership with Heavy Metal came to be. He also discussed safeguarding the Romero family legacy and shared the joys of writing alternative history stories. Also included with this interview is a preview of the Cold Dead War trade paperback, with artwork by German Ponce and Protobunker.
RELATED: Disturbed: Dark Messiah's Tim Seeley Details Bringing 'The Guy' to Comics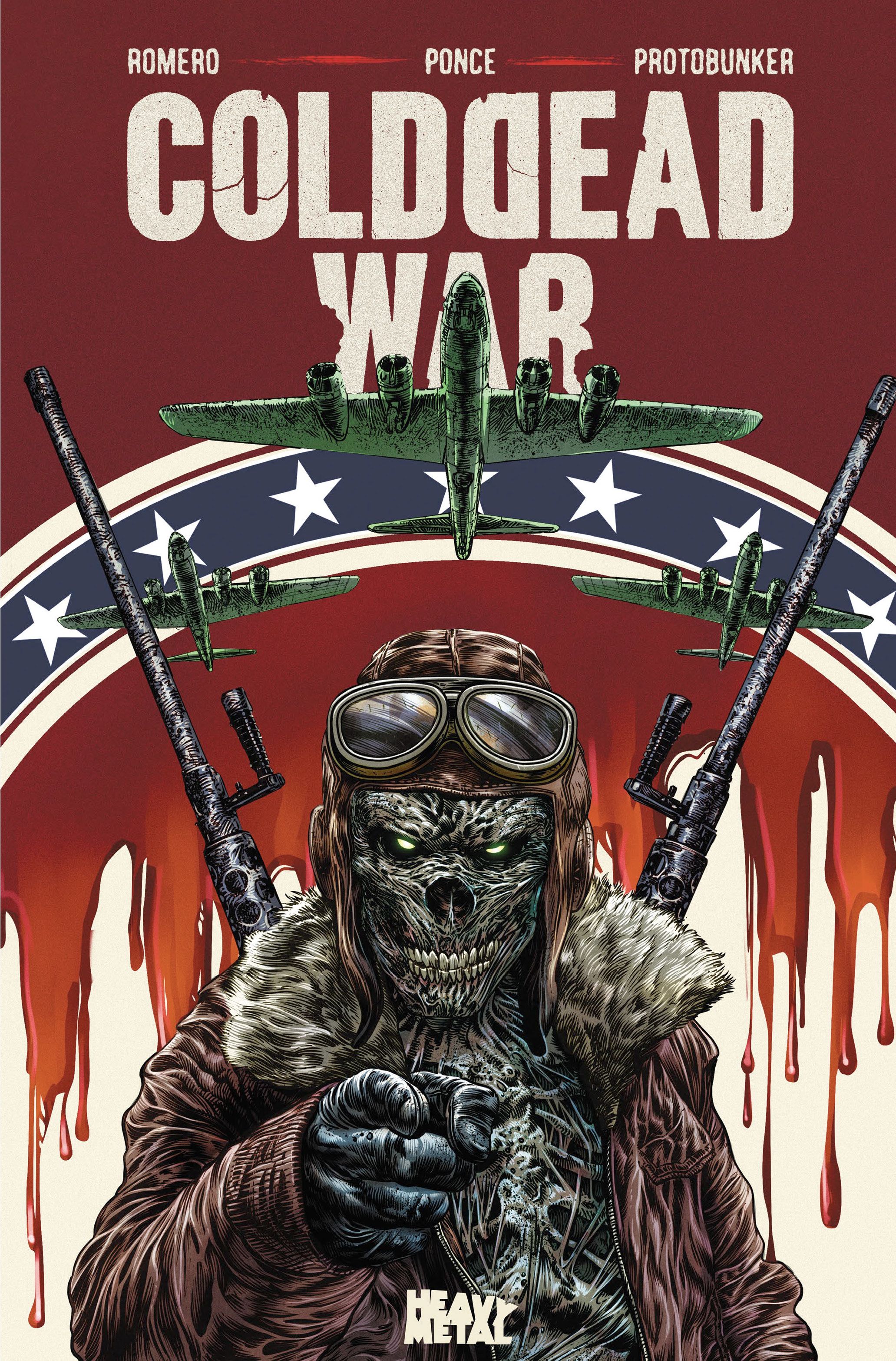 George, what were the origins in developing the story idea for Cold Dead War?
George C. Romero: Well the short version is that Matthew Medney and I began speaking about The Rise after he noticed a large piece of concept art in the background of a Zoom meeting we had about something else completely unrelated. That led to us speaking of the future of legacy. It quickly became obvious that we were pretty well aligned with regard to our thinking about how a legacy can be respected while still forging new stories and relationships with fans and audiences. He loved the alternative history aspects of The Rise and asked me if I'd be willing to apply the same thought process to a zombie story for the Heavy Metal universe. Having been a fan and collector of Heavy Metal Magazine for my entire childhood, I was honored to be asked. I think it just went from there.
With regard to the story's origin, I knew I wanted to explore an alternate history and use a global stage while sticking to the undead. I didn't want to touch the same years that I was already knee-deep in with The Rise, so that meant going back further. From there, it became about really thinking outside the typical storylines associated with WWII, so I began researching alternate theories and events about the war, its beginning, and its end. That's when I landed on the idea that ultimately became Cold Dead War.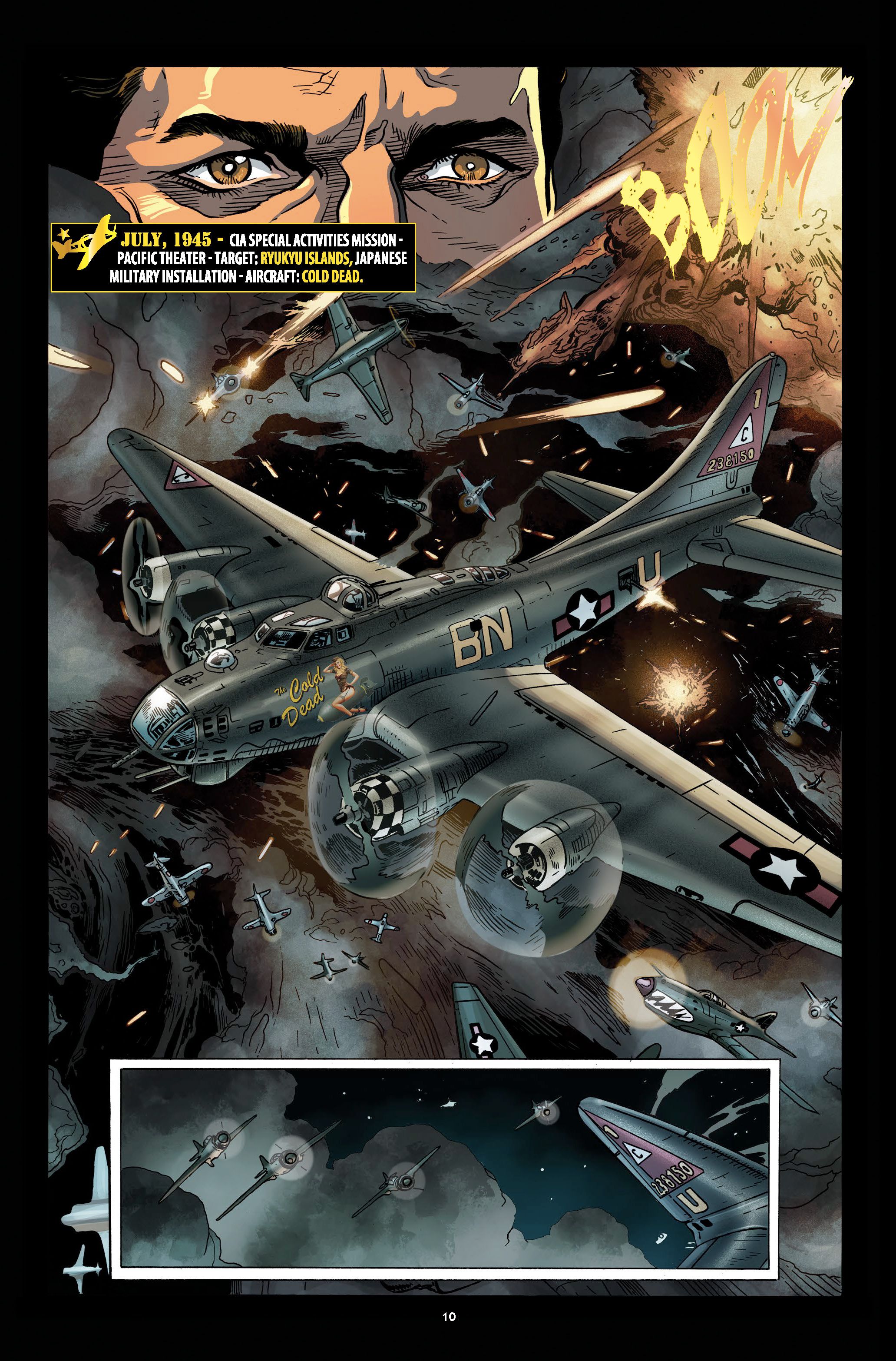 How was it working with German Ponce on this project?
German is a monster. His ability to take the scripts I turned in and truly see the scope of the whole story as well as the intent of every scene from so many angles — starting wide and zeroing in on the important bits — was unlike anything I've ever seen. It was such a pleasure to watch the pages come to life.
Did his artwork influence the scripting as you started to see pages come in?
So this is an interesting question because, as I learned working on Cold Dead War with German, the relationship between writer and illustrator is almost like operating in a vacuum. While the story and the issues are, obviously, written and illustrated for the enjoyment of the reader, the process itself is actually very personal between two people, the writer, and the illustrator.
As we began to work together, I began to see how he interpreted the scripts. It absolutely influenced the way I wrote the scripts for his interpretation alone. As he began to illustrate the scripts I turned in, I got to watch his style and work evolve around the words I was writing. It, very quickly, became a symbiotic relationship in which it felt like we were actually speaking a language nobody else would understand.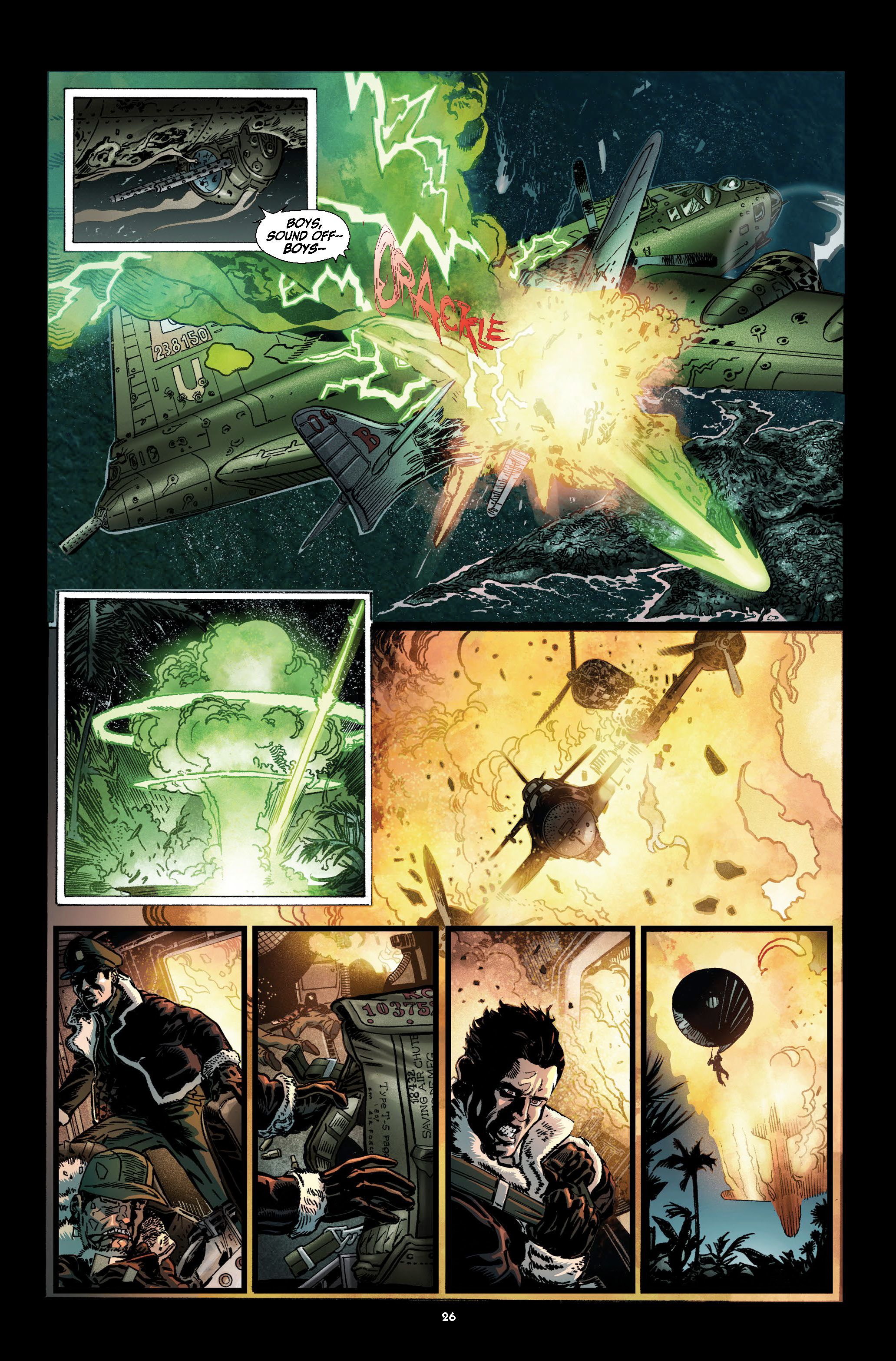 RELATED: EXCLUSIVE: Image's Monkey Meat Attacks Modern Society With Super Powers
Between this and The Rise, you're working in alternative history stories. As a storyteller, what's the appeal in playing in these twisted visions of the past?
I have always been fascinated by history with a focus on military history and the world stages throughout time. For me, it's a chance to work within a framework for which we already know what happened. For the most part, I think that's one of the best arenas to explore the "what if" of it all. As a writer and an artist who grew up as a true fan of storytelling, the "what if" question was at the root of everything I ever created, even as a child. I love the freedom "what if" offers.
Beyond that, having the unbelievable privilege to work with our country's veterans has given me an unparalleled level of respect for our soldiers and all they have been through and the traditions that have led to the honor by which they live their lives. Stories based in alternative, military-centric history are a great way for me to honor the men and women with whom I've been lucky enough to work in a setting that offers a way for me to hopefully make my stories more timeless and relatable to all audiences while carrying a lot of things like respect, honor, and a healthy questioning of authority into the future by using a stage from the past.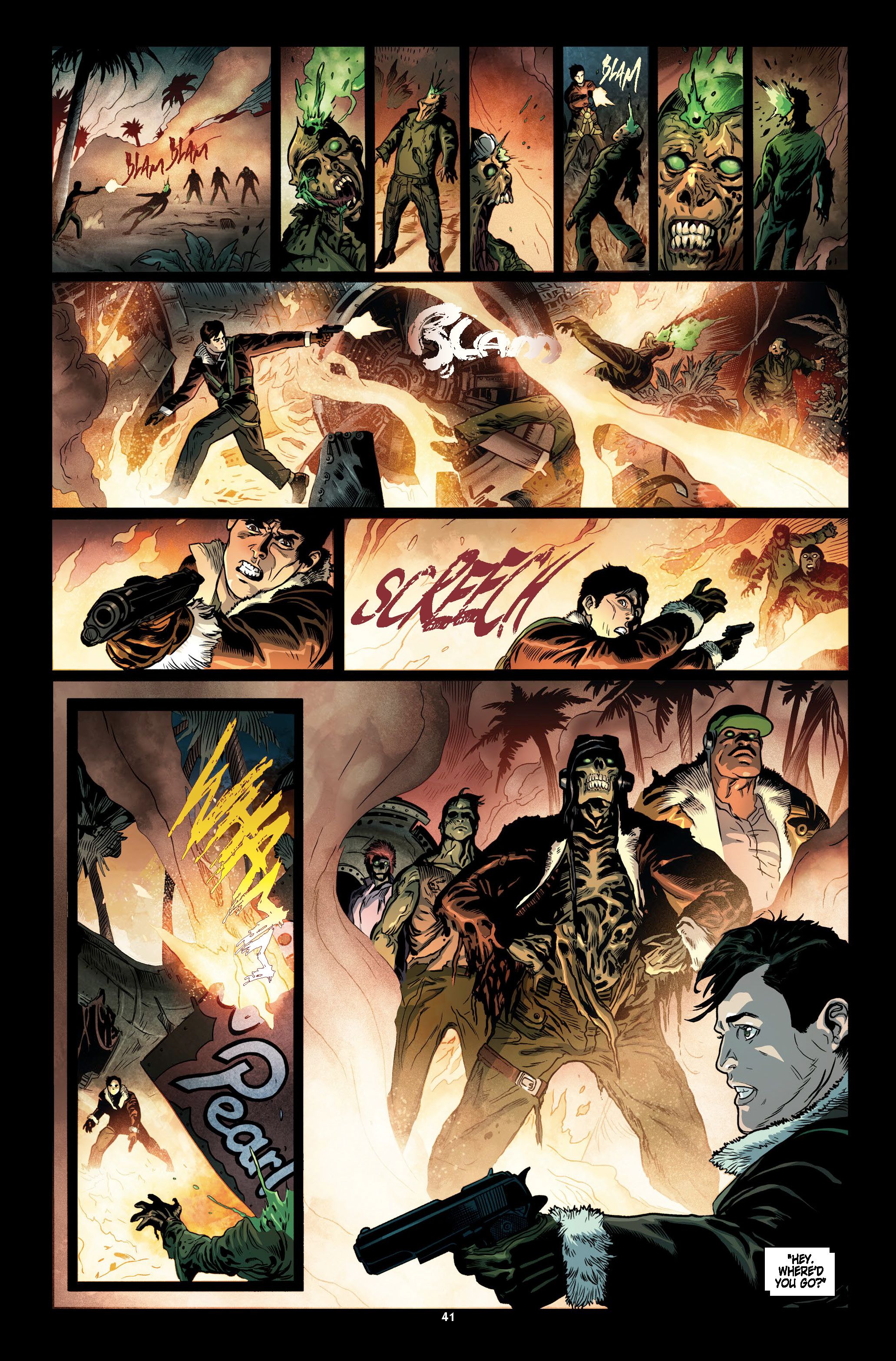 With Cold Dead War and The Rise, you've got the undead appearing prominently. How is it getting into the family business with these stories while putting your spin on zombie horror?
I take the Romero of it all extremely seriously. What my father and his colleagues did more than fifty years ago has been described as not only changing horror forever but has also been described as changing the face of indie filmmaking for all time as well. The canvas they created is one of the most wonderful canvases on which an artist can work. The idea of working in the realm of the undead is freeing. It allows me to say so much without being too serious about it. I think the creatures themselves create a palette that lets me talk about the best and worst of humanity.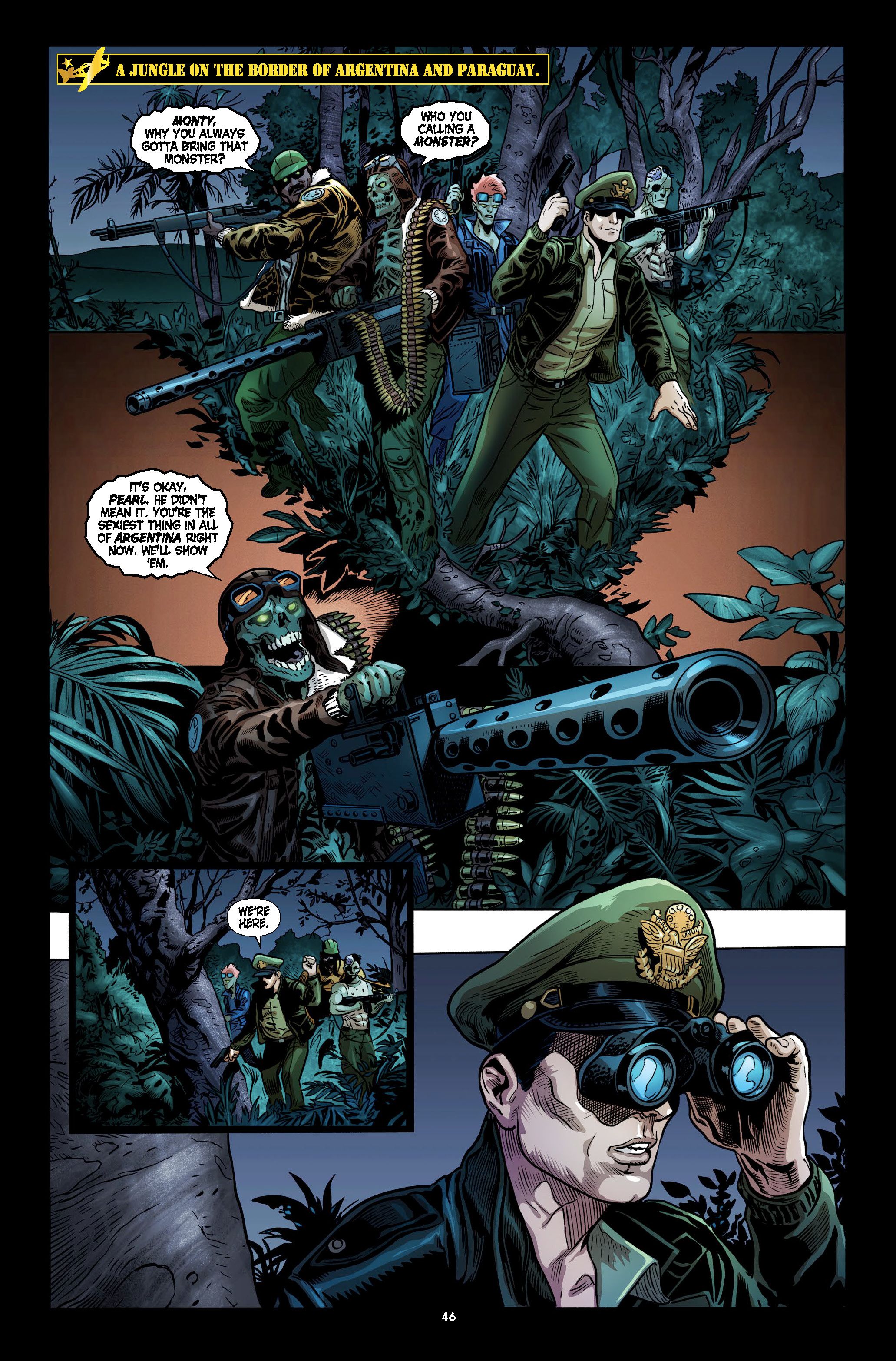 As a lifelong comics fan and storyteller in a variety of media, how was it getting to work with Heavy Metal to create Cold Dead War?
So I feel like I should start this answer with, "Are you kidding?!" Becoming one of the Heavy Metal gang with this rebirth of the brand that gave kids street cred by just owning issues back in the day has been one of those notches in my career belt that I not only never saw coming, but that also hit me harder than a freight train when the reality of it hit me. There have been so many greats who have created for Heavy Metal over the years and even more greats across industries who have credited Heavy Metal as a major inspiration in their work. As an artist who has been heavily influenced by Heavy Metal over the years, being in the magazines and on the label is at the very top of my career highlights.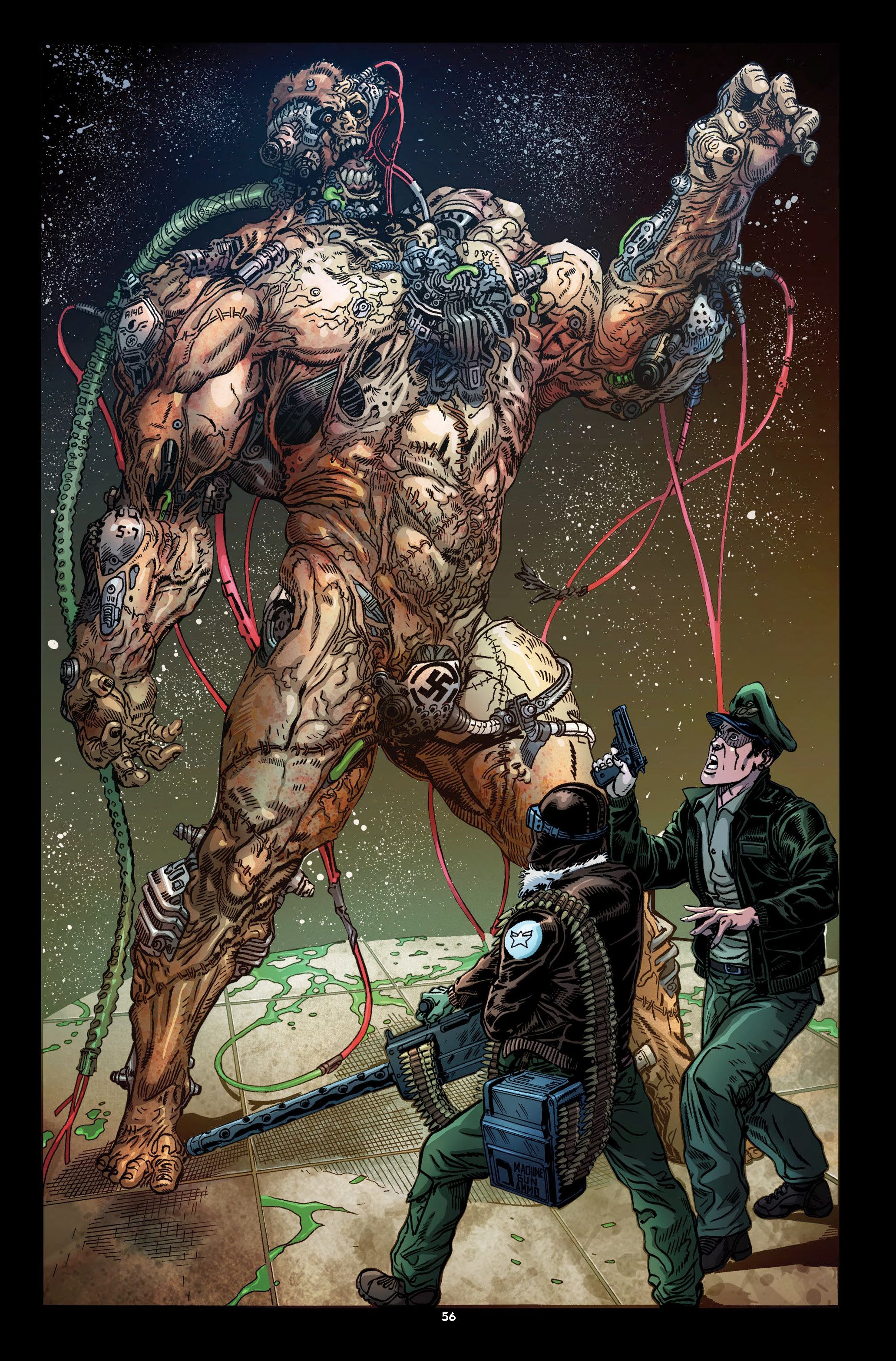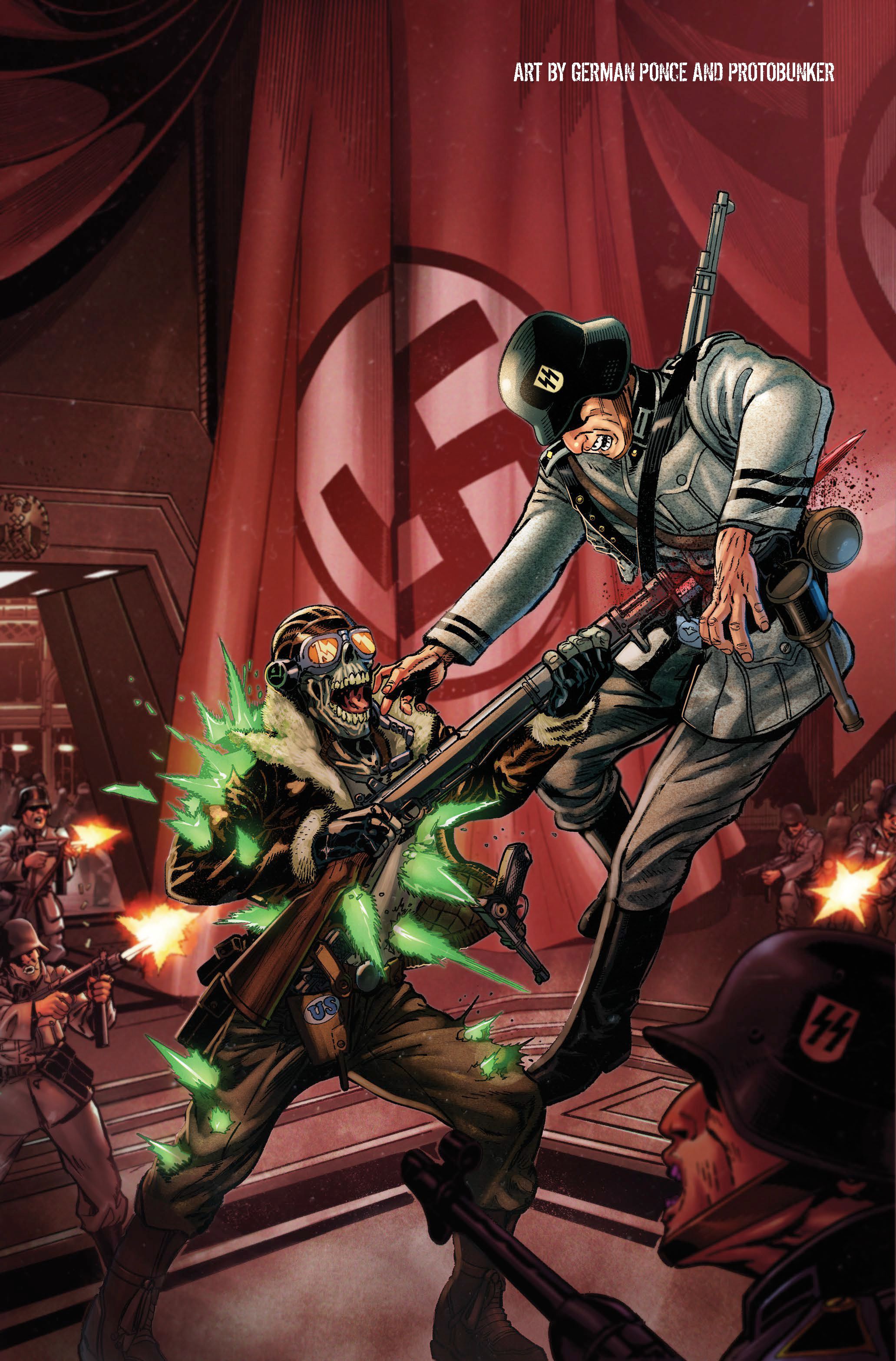 Written by George C. Romero and illustrated by German Ponce, Cold Dead War is on sale now from Heavy Metal Entertainment.
KEEP READING: Last Podcast on the Left Comic Unleashes the Sexiest Mothman You'll Ever See
from Ultimate Comic Blog
https://ift.tt/3FmNi6Y
via IFTTT