Forget Kid Loki and Baby Yoda – Marvel's Kid Thanos Wants to Kill Every Last Avenger
https://ift.tt/3xwRnCj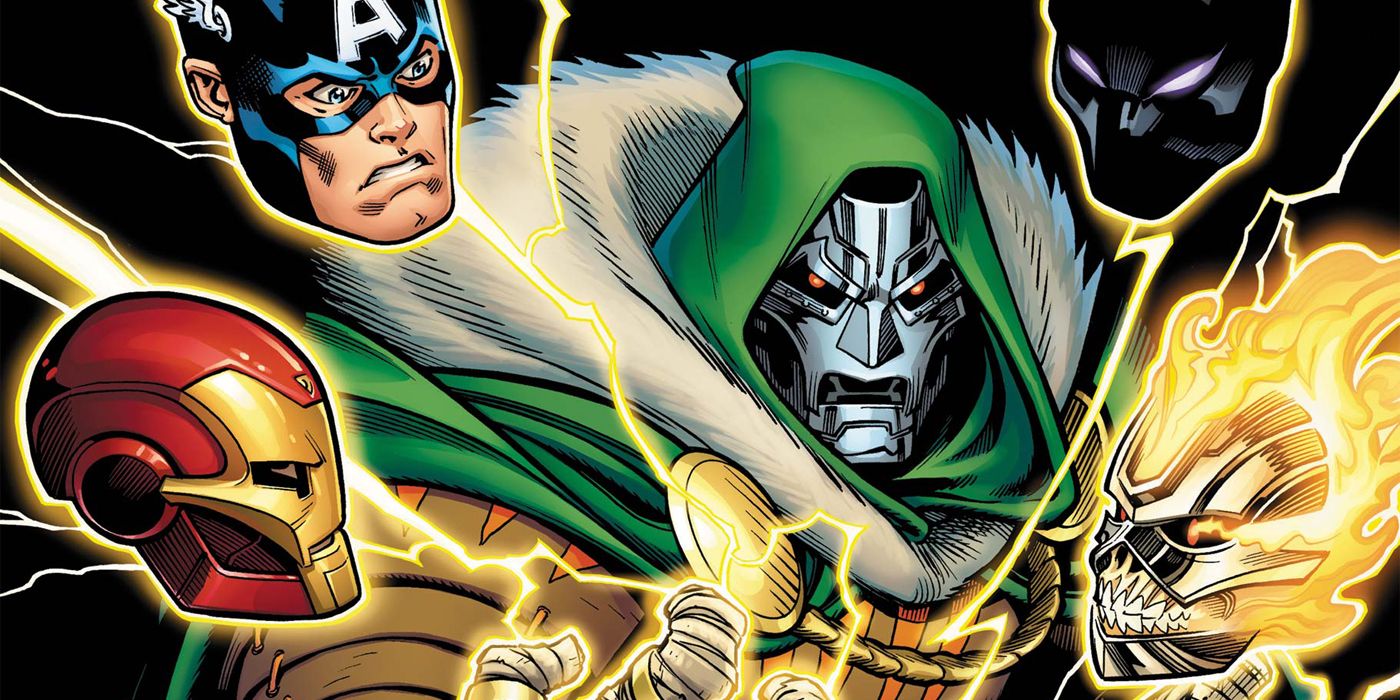 As The Avengers celebrates its 750th issue from Marvel Comics, the title introduces a new threat with a familiar face.
Most Marvel fans know the mad titan and Avengers villain, Thanos. The purple tyrant first appeared in The Invincible Iron Man #55 in 1973, eventually working his way up to being one of comics' big bads and the primary villain for the Marvel Cinematic Universe from 2012's The Avengers up until Avengers: Endgame released in 2019. While there have been many versions of Thanos over the years, a preview for The Avengers #50 (Legacy #750) introduces readers to another variant of the conqueror: Kid Thanos.
RELATED: Who (or What) Created Marvel's Celestials – and Why?
Now, this is not the first time that readers have read about an age-altered Thanos. Within a year, writer Donny Cates (Venom, Thor, Hulk) created two versions of Thanos within the Marvel Comics universe, and much like how the Loki series introduced a younger and older version of the God of Mischief to the MCU (based on existing characters from Marvel Comics), Cates did that for Thanos in comics. The older and younger versions of Thanos that the writer created were King Thanos and Baby Thanos.
King Thanos first appeared in Thanos #13 during Cates' tremendously popular "Thanos Wins" arc, which saw multiple printings of each issue. In that storyline, Thanos has grown old after successfully wiping out all life in the universe, sparing only the Hulk as his pet, Cosmic Ghost Rider (a variant of Frank Castle AKA the Punisher) as his servant and the Silver Surfer, who had escaped him. The following summer in Cosmic Ghost Rider, Cates then introduced Baby Thanos because the Frank Castle variant sought to kill him at a young age and prevent his future atrocities.
RELATED: How Did Marvel Redeem Its Worst Avenger?
For collectors, the upcoming Avengers issue is not the first appearance of Kid Thanos in comics. The character briefly appeared alongside the new Multiversal Masters of Evil in Free Comic Book Day Avengers/Hulk #1, the story ending with a warning from Deathlok that the new villainous team would return for this anniversary issue, though their might will also be felt in the upcoming Avengers Forever series as well. The preview below features the return of Kid Thanos, facing Ka-Zar in the jungle of another time, with the Thanos variant excited to see "another time-traveler."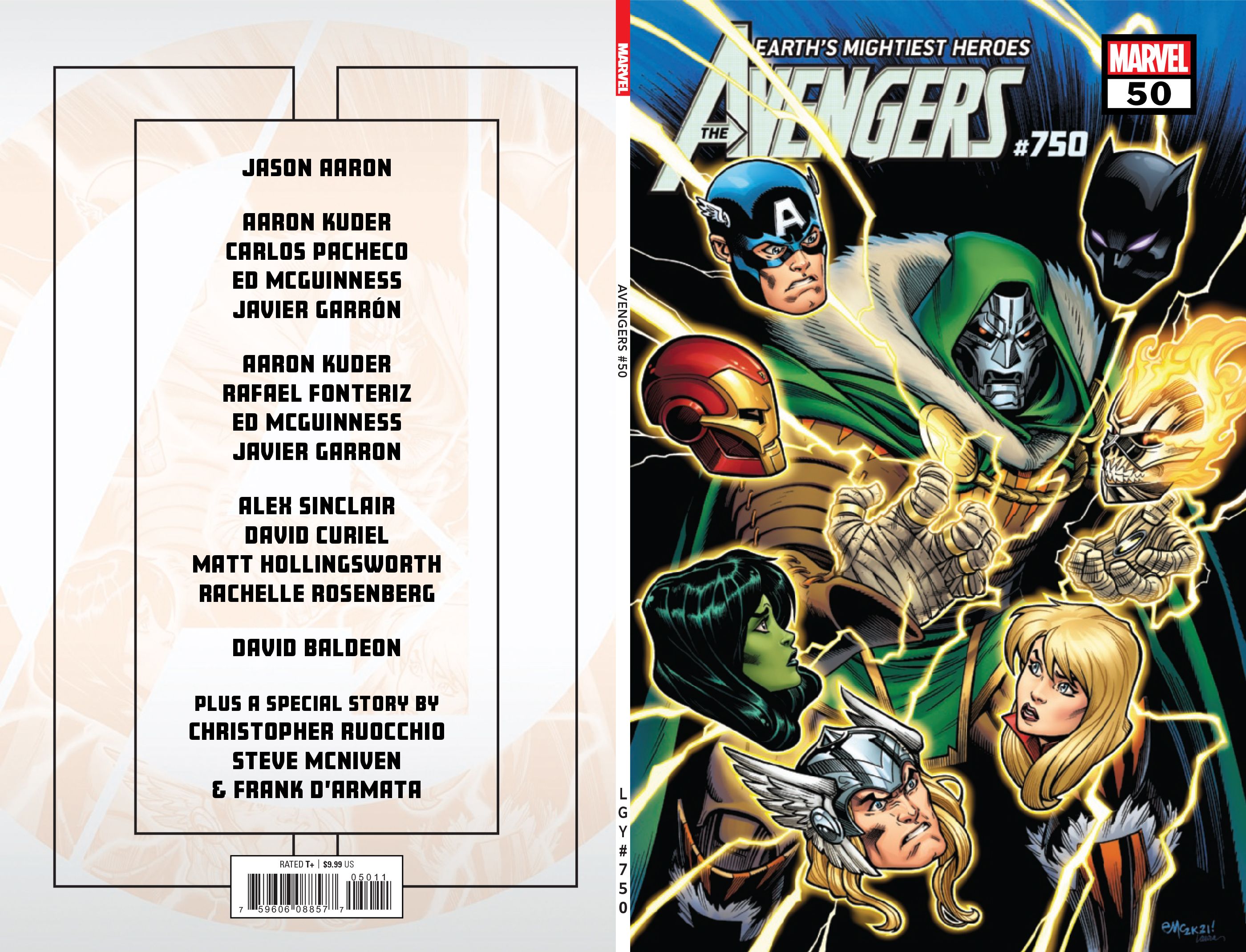 JASON AARON & CHRISTOPHER RUOCCHIO (W) • AARON KUDER,
CARLOS PACHECO, ED MCGUINNESS, JAVIER GARRÓN & STEVE MCNIVEN (A)
Cover by ED MCGUINNESS
Deadpool 30th Anniversary Variant Cover by ROB LIEFELD
VARIANT COVER BY ED MCGUINNESS
VARIANT COVER BY STEVE MCNIVEN
VARIANT COVER BY STEFANO CASELLI
VARIANT COVER BY MARCOS MARTIN
HIDDEN GEM VARIANT COVER BY JACK KIRBY
VARIANT COVER BY SIMONE BIANCHI
STORMBREAKERS VARIANT COVER BY CARMEN CARNERO
VARIANT COVER BY RON LIM
INFINITY SAGA PHASE 1 VARIANT COVER BY ARTHUR Adams
COMMEMORATING LEGACY #750!
Supersize extravaganza of Earth's mightiest action and surprises!
Witness the jaw-dropping conclusion of "World War She-Hulk!" Learn the true purpose of the prehistoric Avengers! Uncover the shocking secret of the Iron Inquisitor! Behold the most powerful collection of super-psychopaths that any Earth has ever seen! Watch the Avengers recruit some shocking new members! And follow the Ghost Rider on a quest for vengeance across the Multiverse that will spark an all-new era in Avengers history!
Plus: A bonus story featuring Thor by Christopher Ruocchio and Steve McNiven!
96 PGS./Rated T+ …$9.99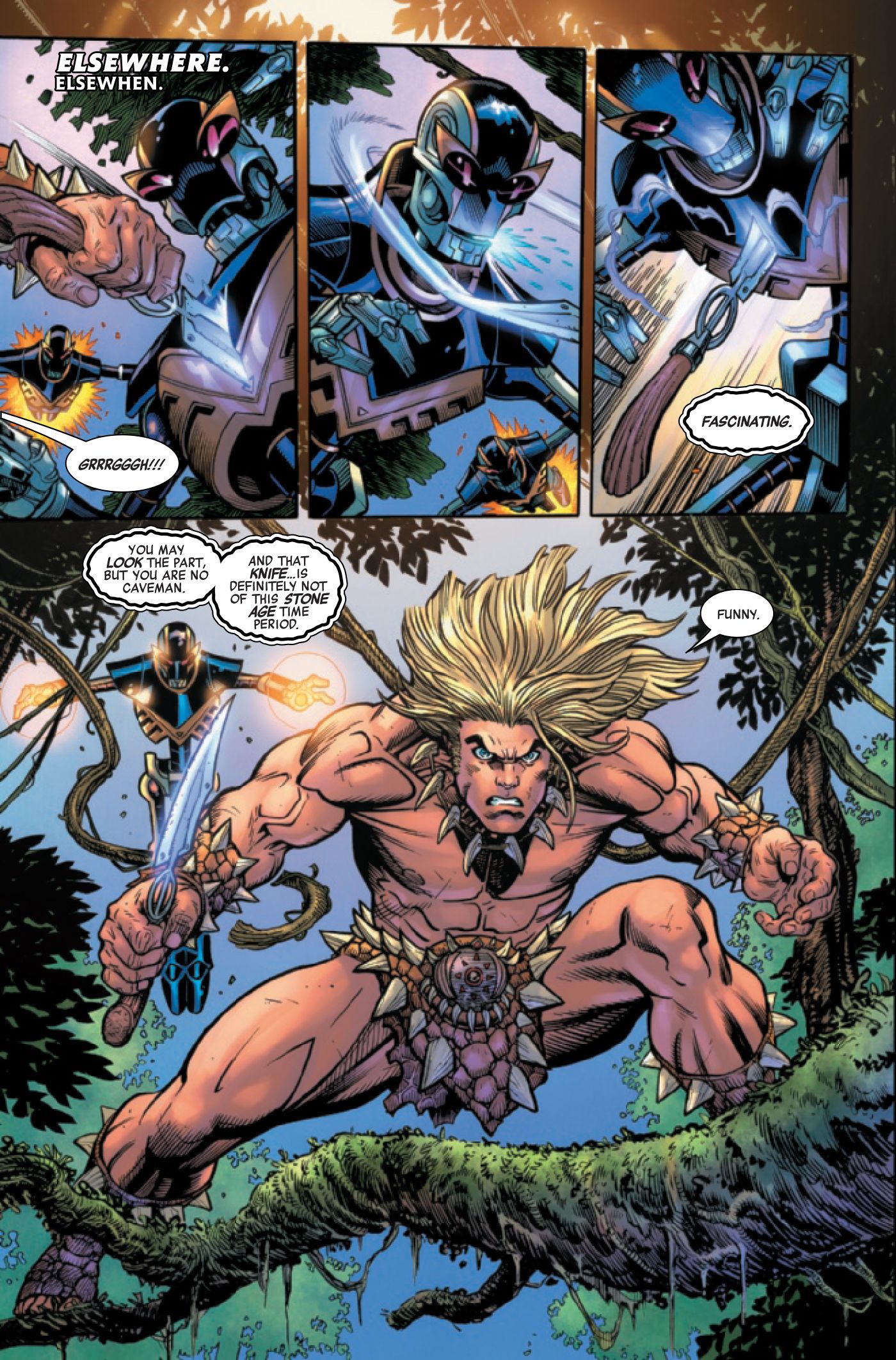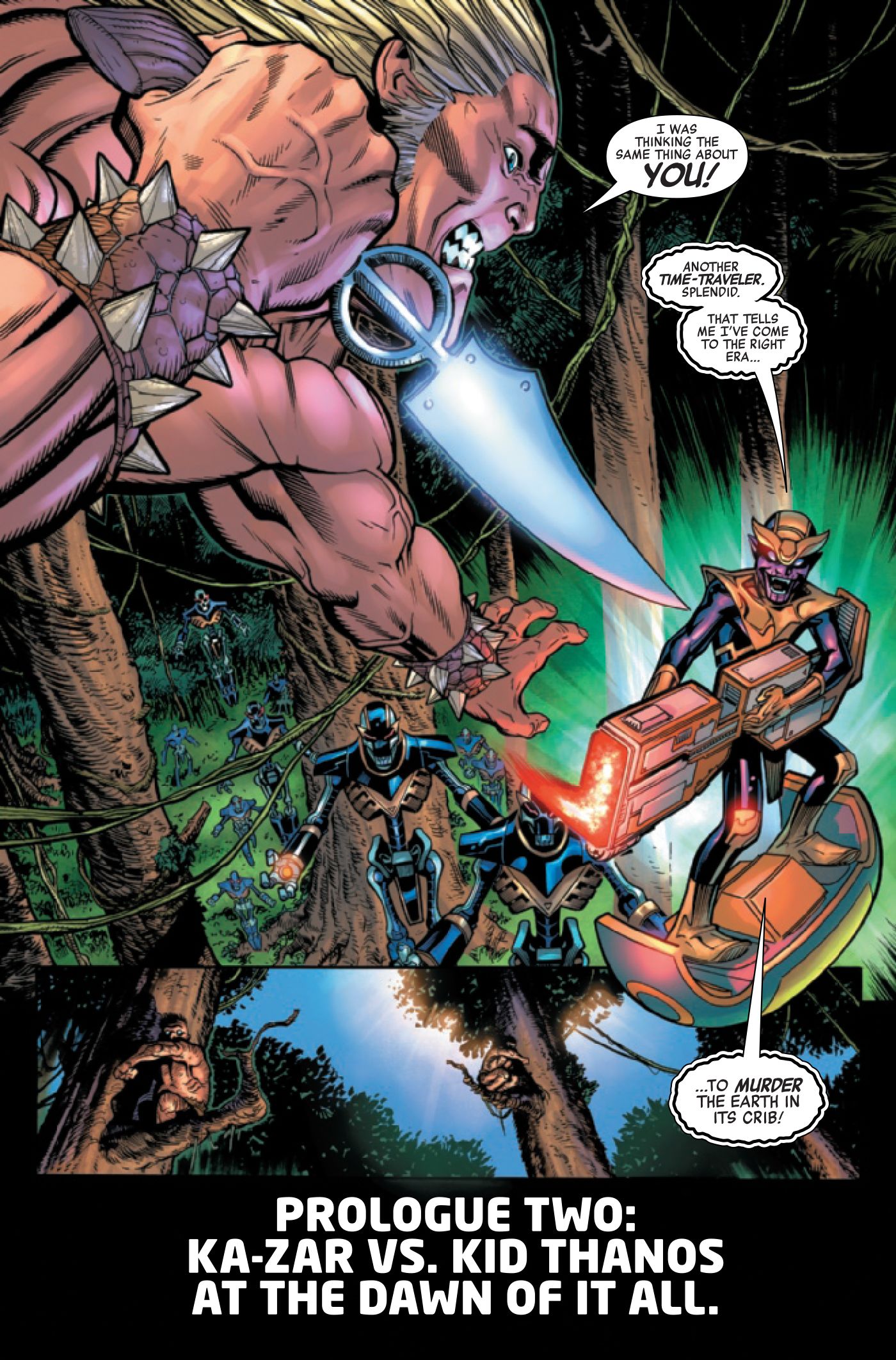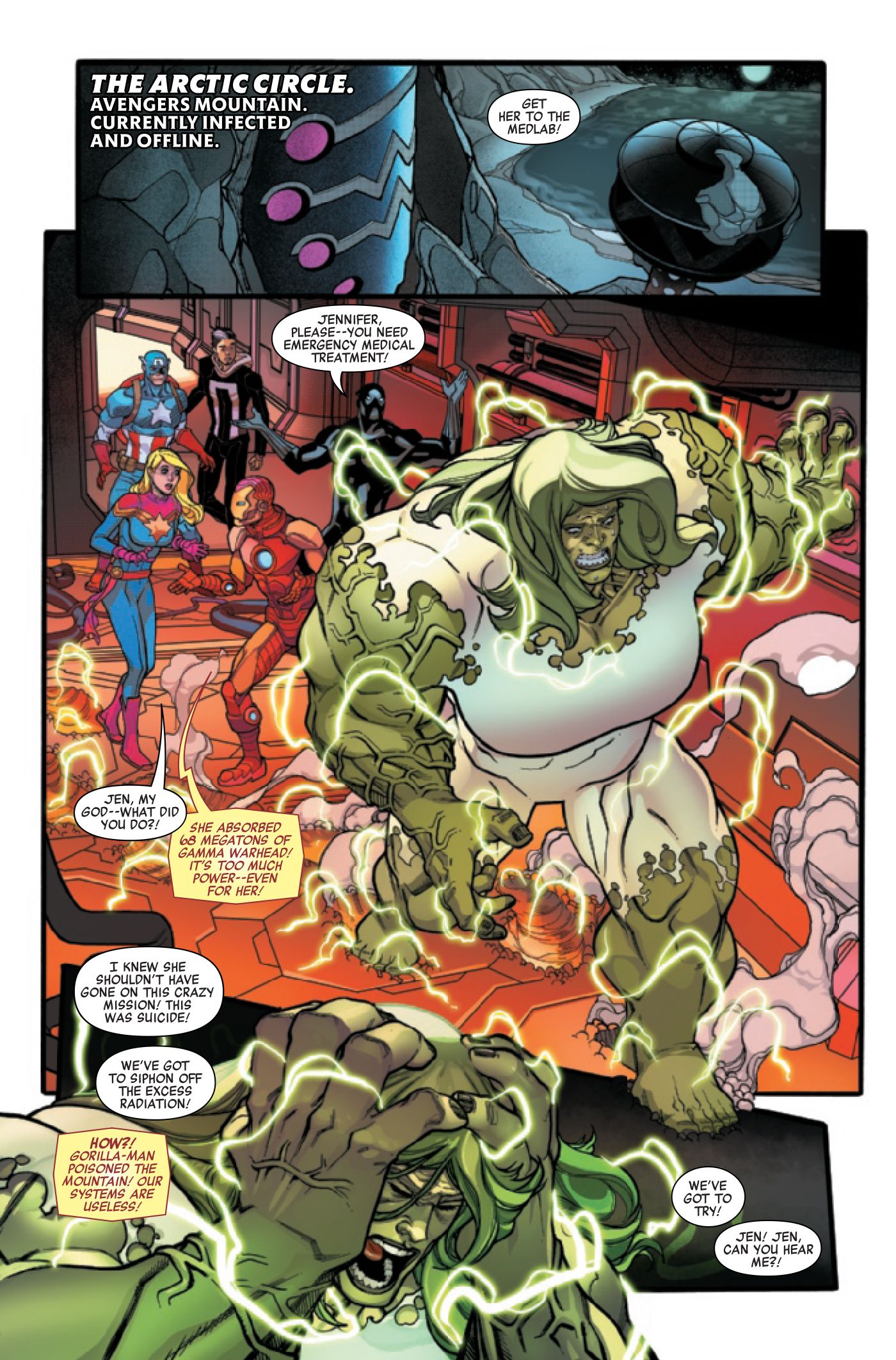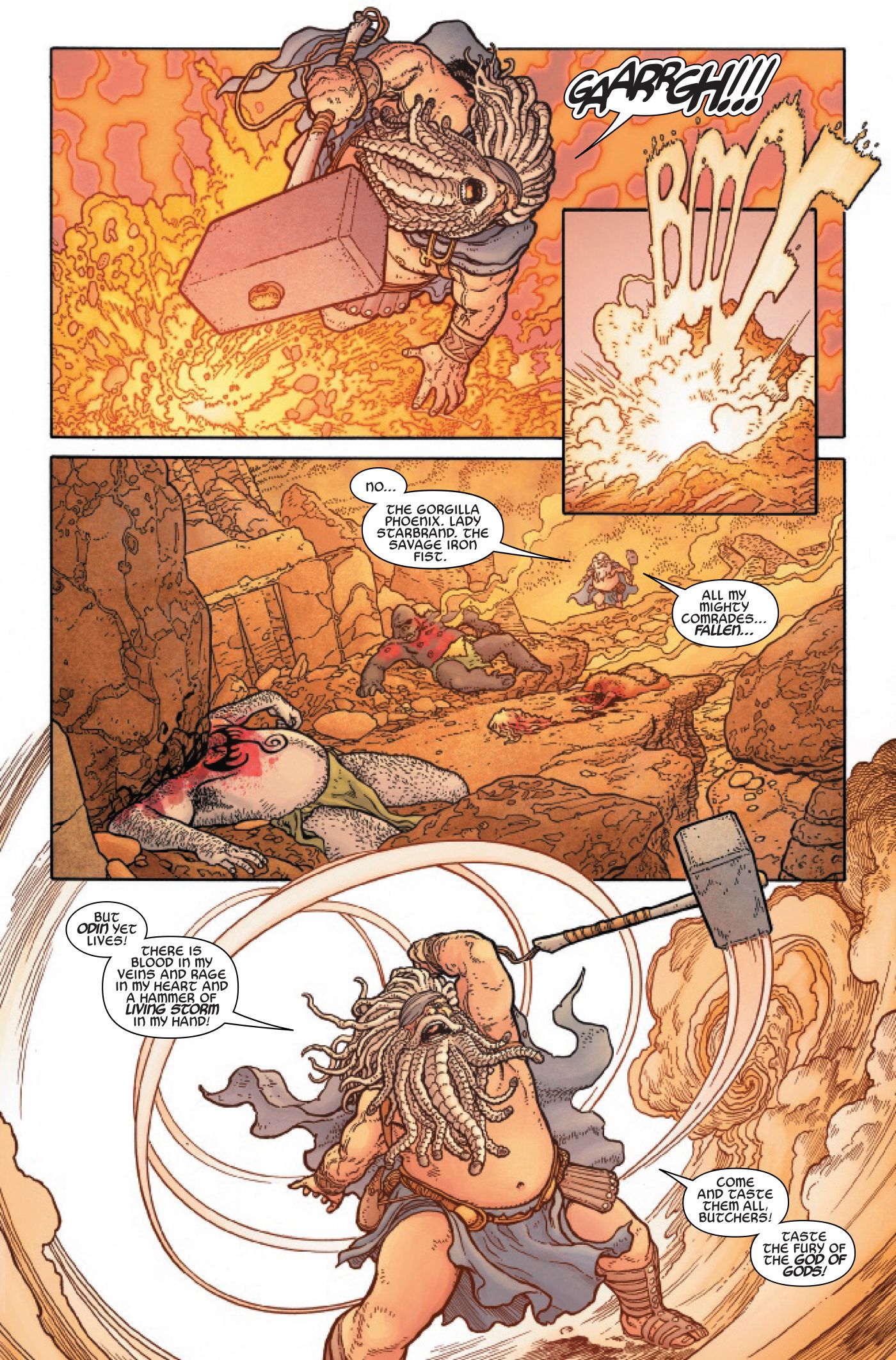 The Avengers #50 is written by Jason Aaron and Christopher Ruocchio, with art by Aaron Kuder, Carlos Pacheco, Ed McGuiness, Javier Garrón and Steve McNiven. Several variant covers were also created for the anniversary issue, including a Hidden Gem Variant Cover by artist Jack Kirby. The issue goes on sale Dec. 1 from Marvel Comics.
KEEP READING: Marvel's Worst Avenger Forced His Way onto the Team in the Grossest Way
Source: Marvel Comics
from Ultimate Comic Blog
https://ift.tt/3nZDVnt
via IFTTT