DC's The Gardener Shows Batman a Heartbreaking Side of Gotham City
https://ift.tt/3cJJYGp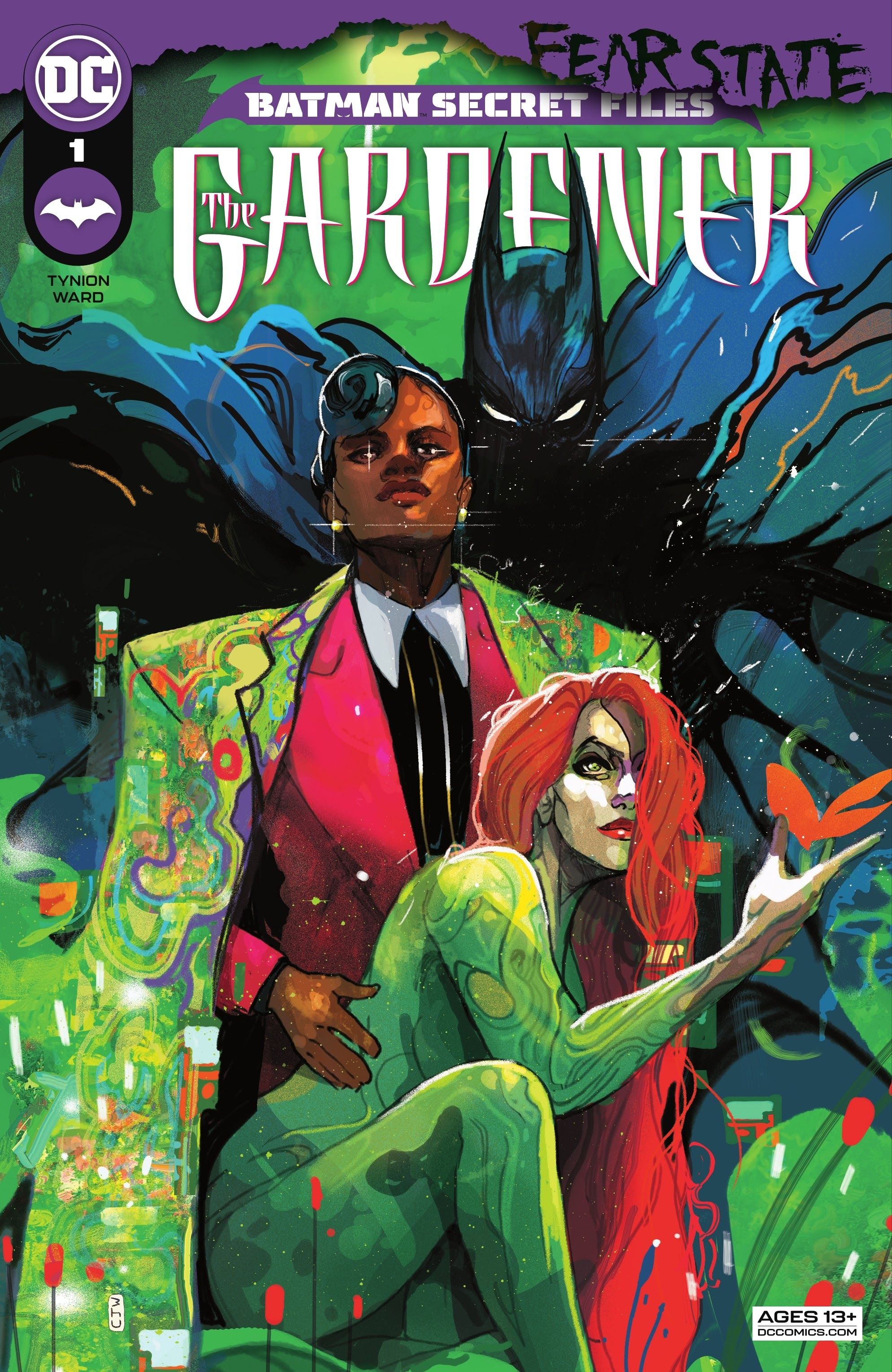 Gotham City seems to attract costumed heroes and villains with an alarming frequency. Batman and his compatriots are constantly under attack from all manner of bizarre new characters, many of whom find time to shine in DC's series of one-shot stories, Batman Secret Files. Dr. Bella Garten, aka The Gardener, steps into the spotlight along with many of DC's environmentally-minded villains in James Tynion IV and Christian Ward's Batman Secret Files: The Gardener #1, an issue that's somewhat lackluster but boasts stunning artwork.
Batman Secret Files: The Gardener begins when Dr. Bella Garten lures Batman to a greenhouse where she is holding a family hostage. But the Dark Knight quickly discovers that the Gardener has no interest in harming the family or fighting the hero. She just wants to talk about their mutual acquaintance Poison Ivy. The ecoterrorist explains her personal history with Ivy and details the tumultuous events of their early academic careers while warning Batman of the danger Ivy poses to Gotham and the entire human race.
Related: DC's Robin and Batman #1 Comic Review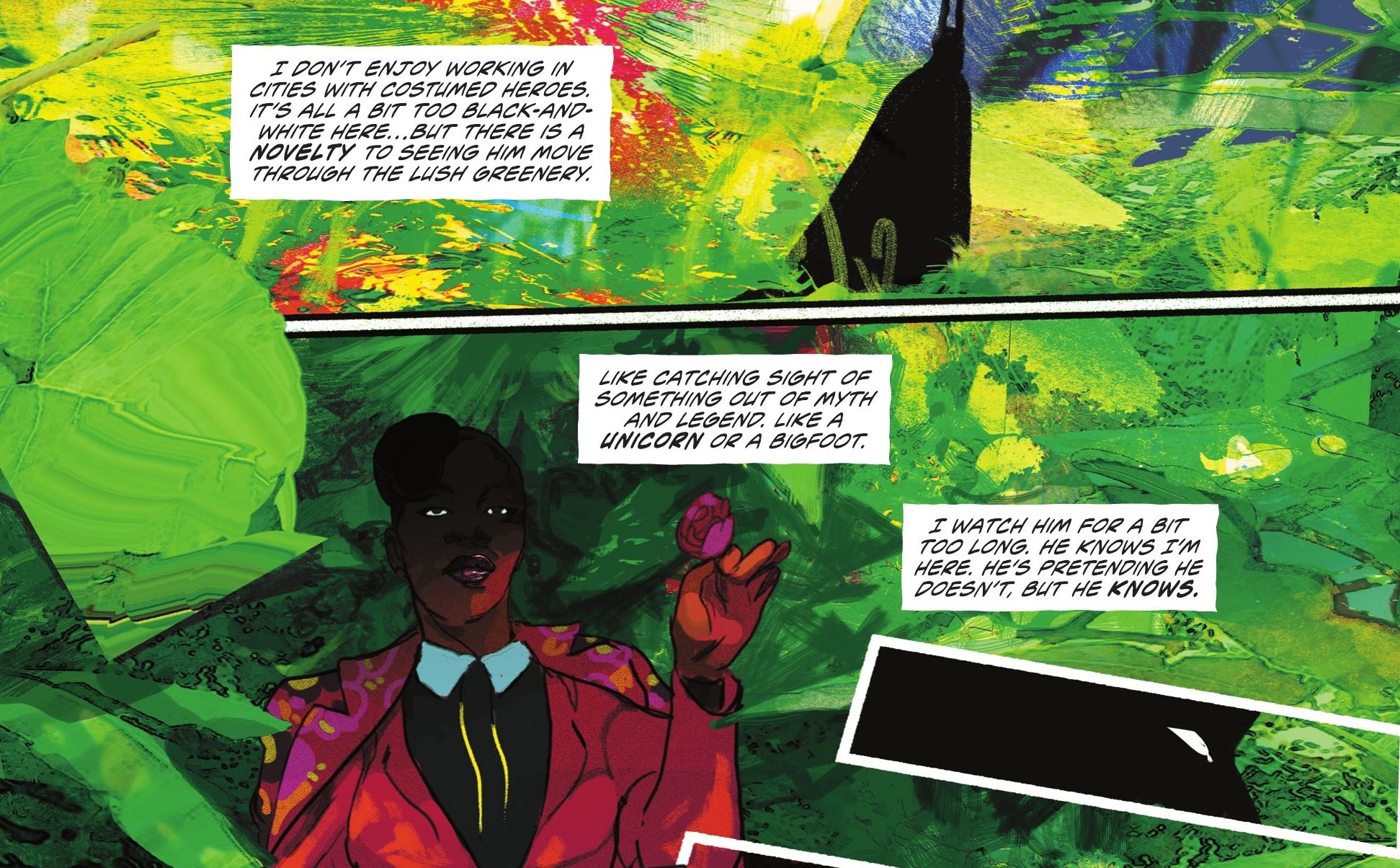 The Batman Secret Files series has been a great resource for readers looking to learn more about the ever-expanding cast of characters in Gotham City. However, some may be frustrated to discover that much of this issue revolves around Poison Ivy, not the mysterious Gardener, who serves more of a narrator role. But, Tynion's choice to pull some of the focus away from the titular villain adds to her enigmatic nature. As mysterious as Dr. Garten is, her compassion for Ivy is immediately made clear. Tynion's emotive prose and careful pacing make her story fascinating and heartbreaking. But by the end of the issue, very little happens. The implications of the ending are potentially worth exploring, but this issue feels more like a lengthy piece of exposition than a self-contained story.
Christian Ward's dynamic page layouts and lurid colors beautifully capture Ivy and the Gardener's passionate and dangerous relationship with the natural world. In Ward's hands, every leaf seems ready to transform into a snarling green wolf or some heinous trap. His use of numerous overlapping textures gives every page a wild, overgrown feeling. While Batman Secret Files: The Gardener isn't the most action-packed comic, Ward's art makes every scene exciting. It is easy to get lost in these wild compositions that experiment with form without sacrificing the pace or clarity of the story. The sequence depicting the Gardener and Ivy's relationship and Ivy's eventual transformation is particularly striking. Ward's chaotic, emotive style makes it easy to empathize with the Gardener as she tells her story.
Related: The Batman Animated Series is Finally Coming to Blu-ray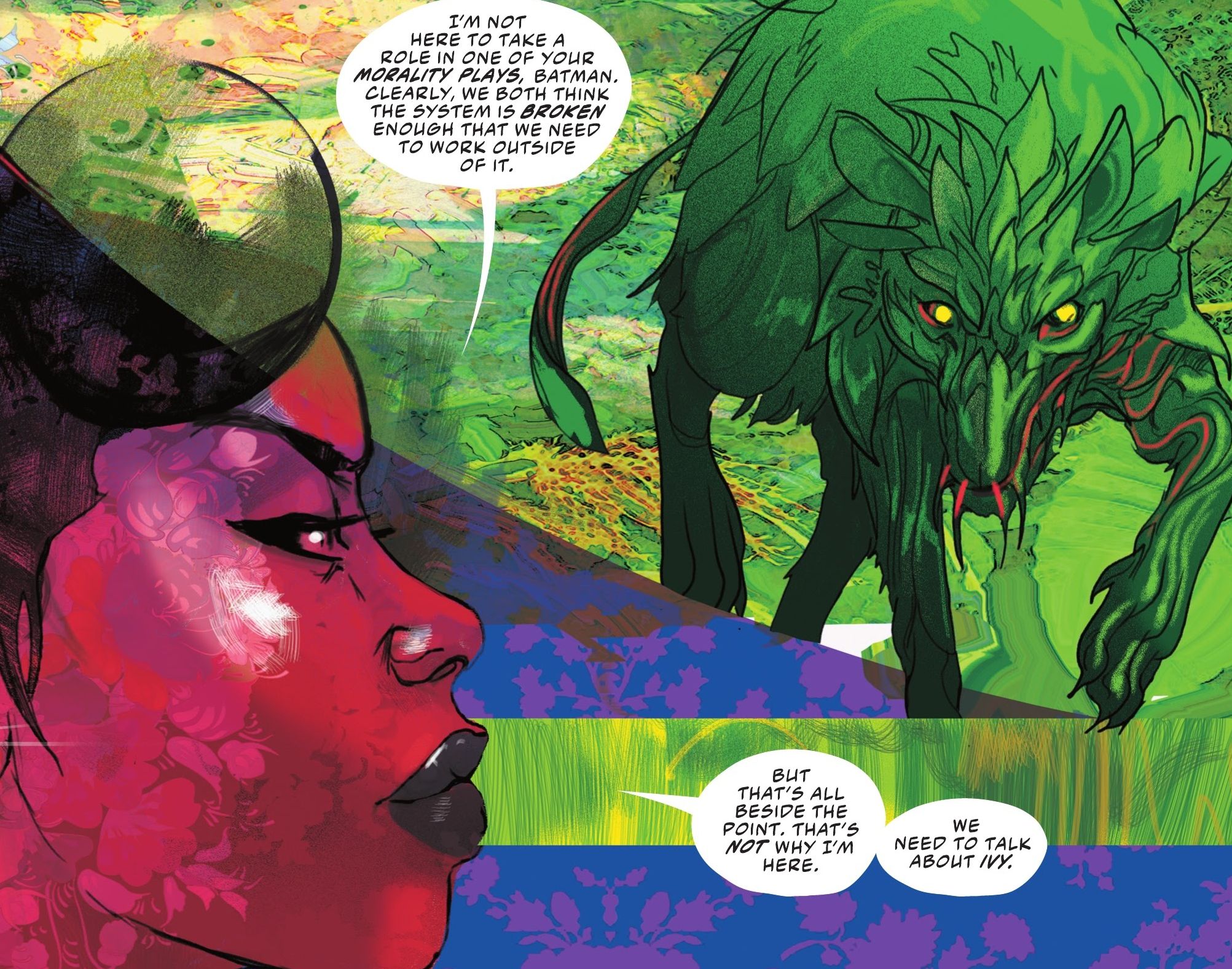 All things considered, Batman Secret Files: The Gardener #1 is fairly uneventful. There are a few new details in Dr. Garten's story but no shocking revelations.
Tynion's writing is solid, but this comic is really a vehicle for Ward's stunning art, which is as expressive as it is gorgeous. Ward's work helps this issue to become something utterly unique that will entertain and intrigue hardcore Batman fans as well as the more casual reader.
Keep Reading: DC's 'Fallen' Robin Reveals Why He Resents Batman- And He Has a Point
from Ultimate Comic Blog
https://ift.tt/3DL6hrd
via IFTTT