DC's Strange Love Adventures #1 Comic Review | CBR
https://ift.tt/WySLnaR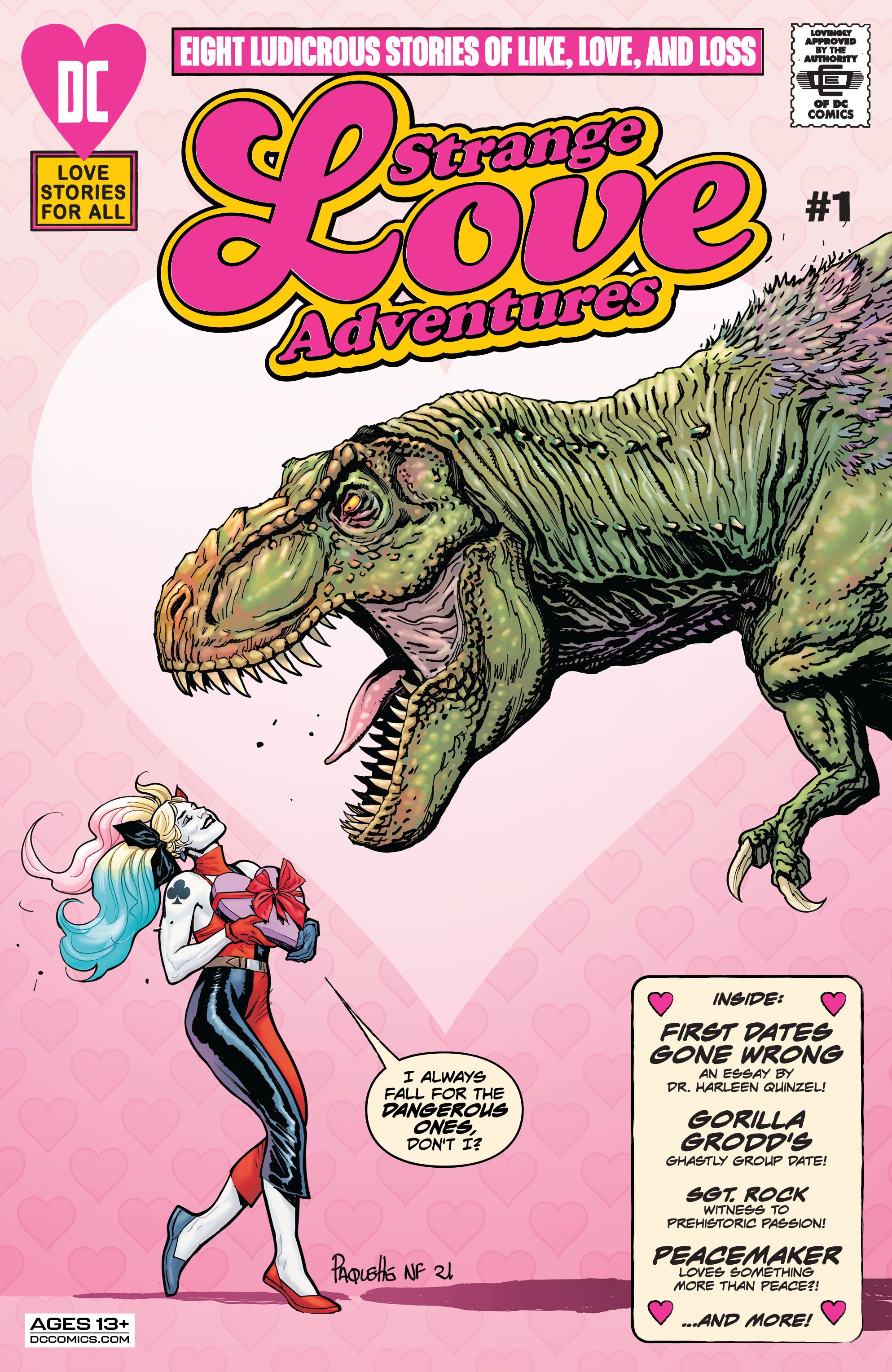 As Valentine's Day approaches, it's time to sit down and read some comics. Brian K Vaughan and Fiona Staples's Saga is the perfect romantic space opera to binge-read with a partner. Couples looking to start a new series together might be intrigued by Wyatt Kennedy and Luana Vecchio's Bolero. But readers looking for love in the DC Universe need look no further than Strange Love Adventures #1, a fun new anthology featuring eight new stories about the complicated, goofy, and heartbreaking love lives of DC's heroes.
Editor Katie Kubert assembled a who's who of talented creators to explore the weird and wonderful love-lives of everyone from Peacemaker to Alfred Pennyworth. Rich Davek, Scot Eaton, and Wayne Faucher send the Flash on a double date with Gorilla Grodd in "The Grodd Couple." Peacemaker writes a valentine for his pet eagle in Rex Ogle and Geraldo Borges's "Love of Country." The Blue Beetle interrupts an alien mating ritual in Andrew Marino and Pablo M. Collar's "Ritual of Love." Che Grayson and Jon Mikel's "In the Name of Love" gives young Billy Batson the chance to dance with the girl of his dreams. "Service" by Devin Grayson and Roger Robinson explores Alfred's deep and abiding love for the entire Bat-family, and Ram V and Phil Hester's "Dinner For Two" highlights the lonely nature of crime-fighting as Batman and the riddler entertain each other with a complicated game of cat and mouse.
Related: DC's Justice League 2022 Annual #1 Comic Review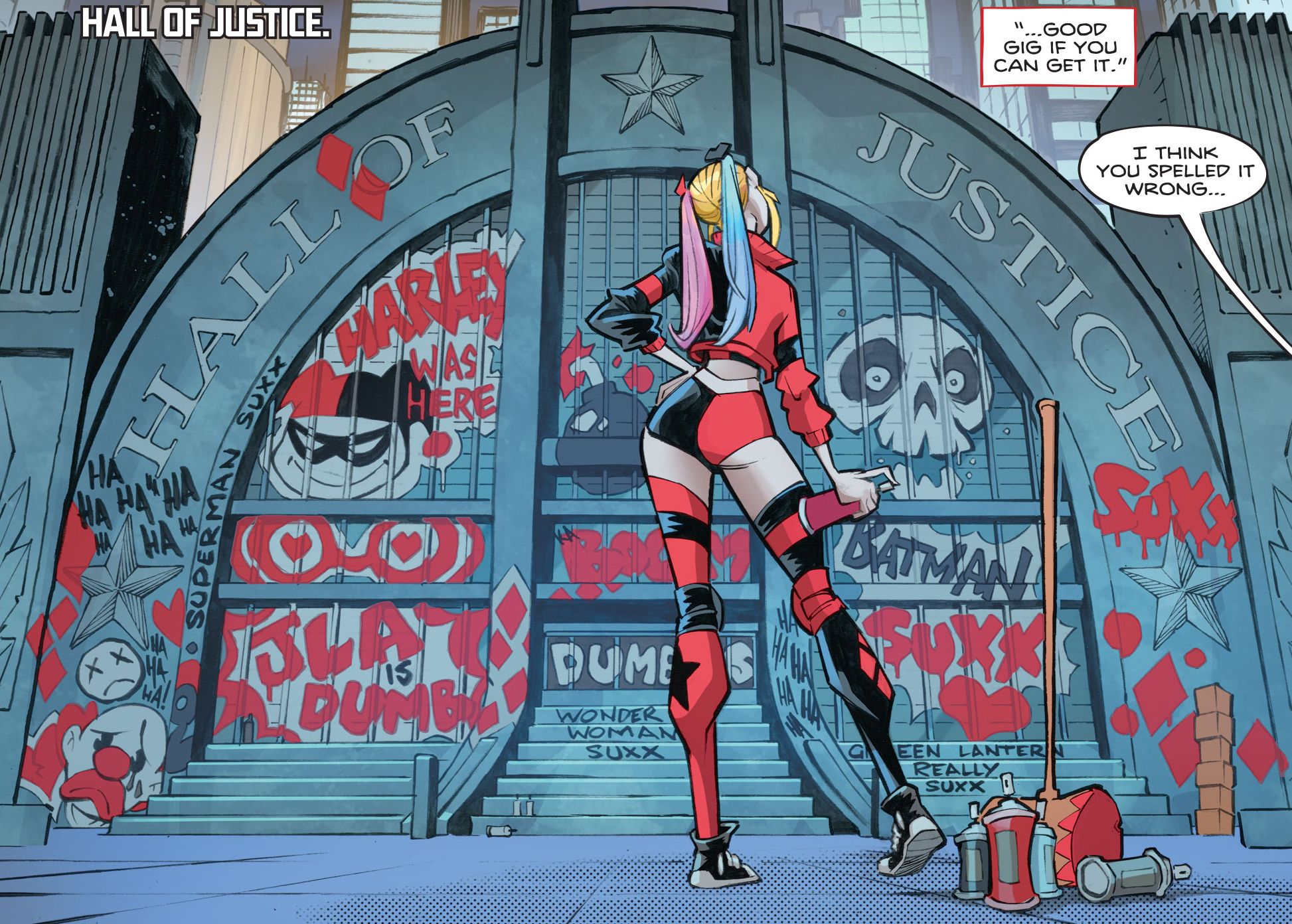 The first story in Strange Love Adventures #1 is Stephanie Phillips and Jon Sommariva's "Lightning in a Bottle," which takes place shortly after Harley and the Joker break up. To blow off some steam, Harley heads to the Hall of Justice with a few cans of spraypaint and vents her frustrations on her old rivals the Justice League. Shazam catches her in the act and sends her to jail, but her stunt also attracts the attention of Black Adam, who wastes no time asking for her hand in marriage. Phillips' humorous dialogue suits the absurd and goofy premise perfectly. Jon Sommariva's art adds a cartoonish amount of action to this explosive, tumultuous romance.
By far the strangest story in the anthology is Jackson Lanzing, Collin Kelly, and Christian Duce's "Romance on Dinosaur Island." Sgt. Rock stars in this bizarre story as he heads to Dinosaur Island in search of another soldier. Before he finds his target, he finds a pair of dinosaurs who are falling in love and takes it upon himself to protect them. Lanzing and Kelly capture Rock's grizzled voice perfectly in this carefully paced adventure. The serious tone of their writing adds gravity to the ridiculous premise and allows for some truly sweet scenes. Duce's dinosaur drawings are surprisingly emotive and his action sequences will have the reader on the edge of their seat.
Related: How DC's Dark Knights of Steel Put Harley Quinn in the Perfect Place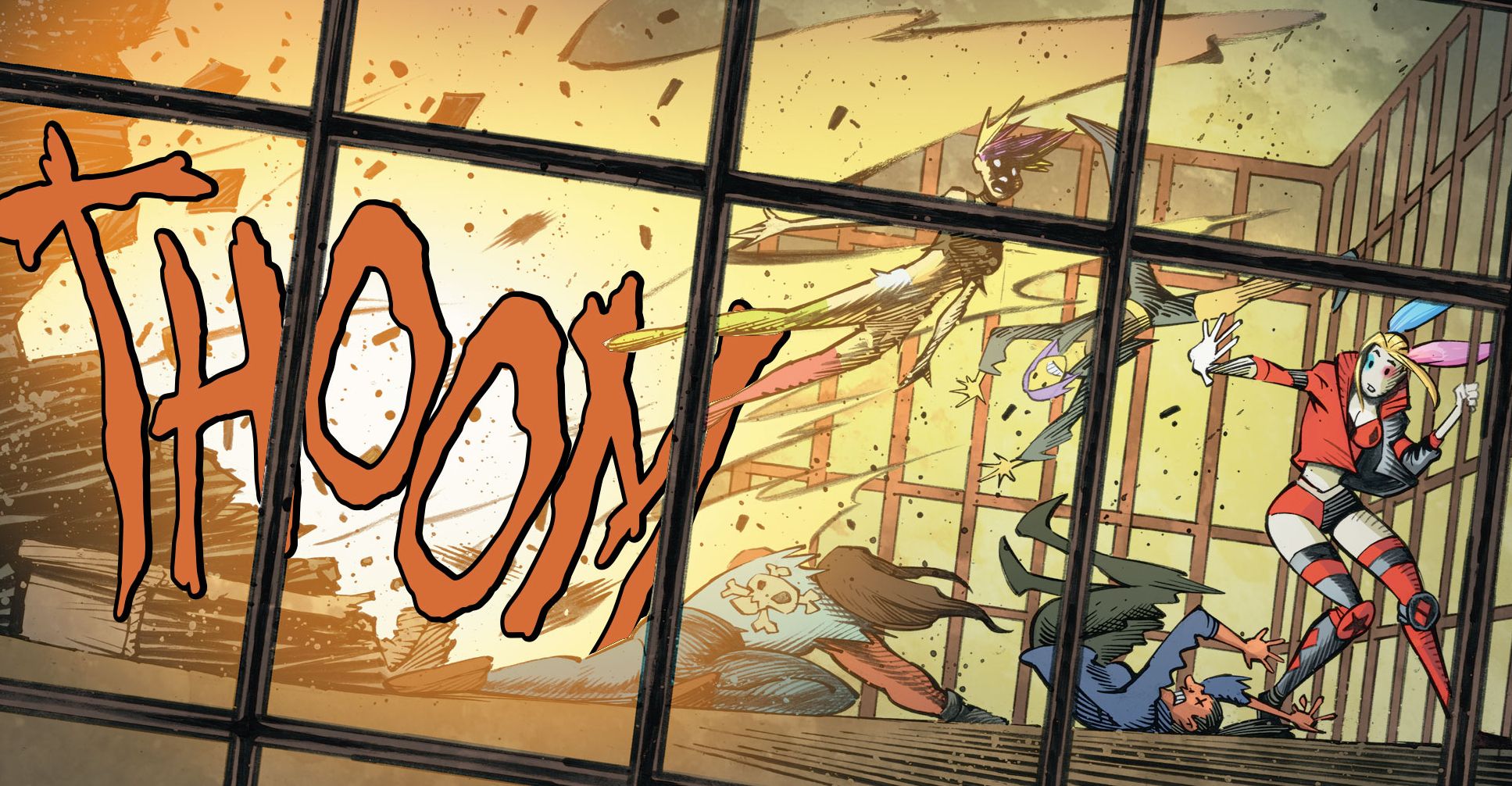 Strange Love Adventures #1 isn't perfect, but it is remarkably cute. Tons of talented creators join forces to make each page fun to read, and a good blend of humor, action, and sentimentality will keep fans on their toes as they make their way through this collection. Even the story's most cliche moments feel sincere and entertaining and there are plenty of curveballs as well. There's truly something for everyone to love in this Valentine's Day special.
Keep Reading: DC's Dark Crisis Trailer Promises Fans a Fun Story Unlike What they Expect
from Ultimate Comic Blog
https://ift.tt/IZrQDMy
via IFTTT