DC's Robin 2021 Annual #1 Comic Review | CBR
https://ift.tt/3It87zG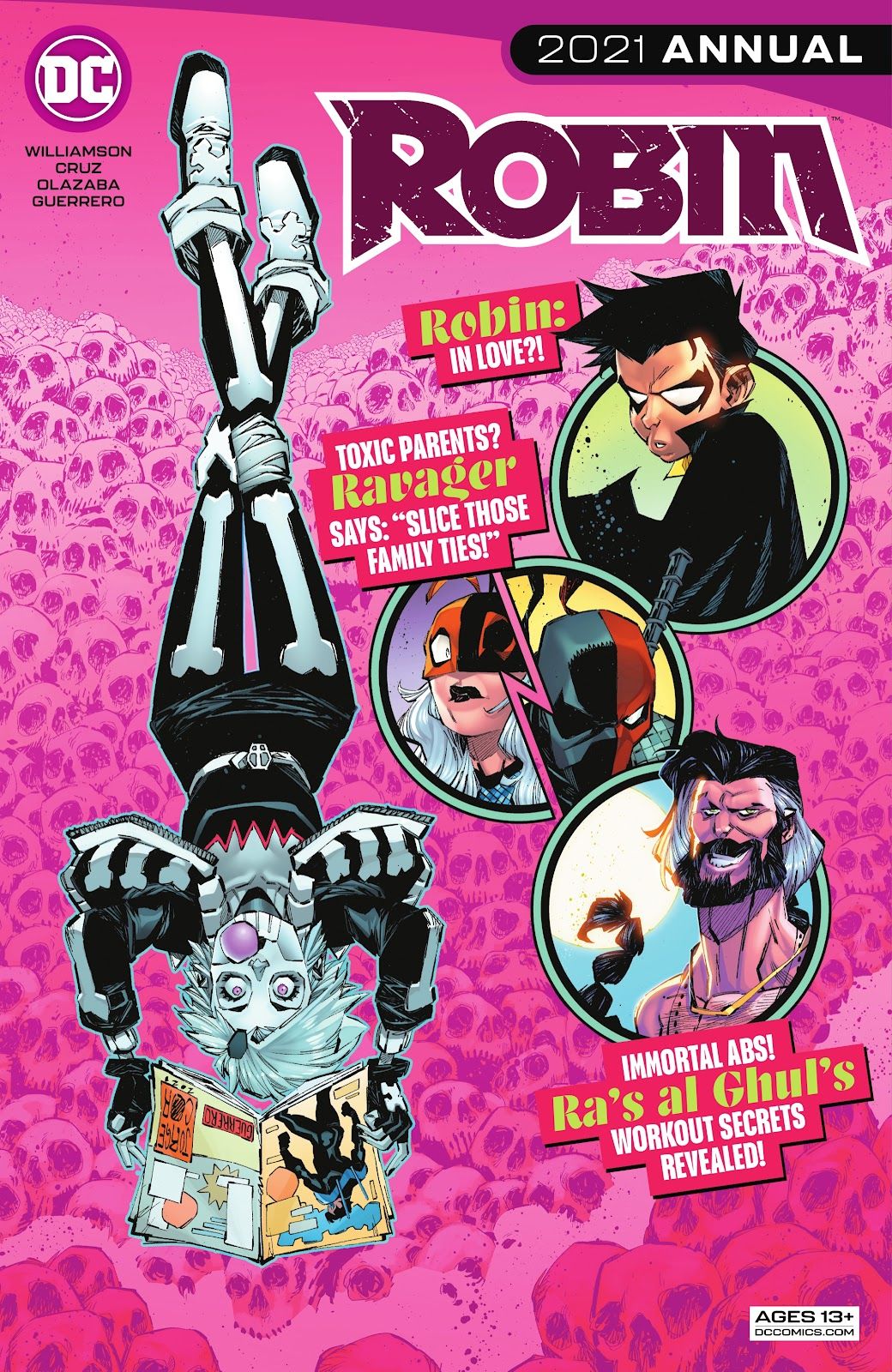 As the son of a crime-fighting father and a criminal mastermind mother, Damian Wayne has faced a lot of inner conflicts. After the events of City of Bane and Pennyworth's death, the Boy Wonder needed space from his family. When he was invited to a tournament on Lazarus Island, Damian happily accepted it. A hasty Damian itching to demonstrate his superiority challenged the fighters only to be killed by the eerily confident Flatline. Robin 2021 Annual #1 explores this mysterious and deadly fighter and the motivations of the island's combatants.
Spearheaded by the talented team of writer Joshua Williamson and artist Roger Cruz, Robin 2021 Annual #1 is a self-contained story that re-introduces several DC characters. However, the bulk of the plot focuses on Flatline's origin story. Granddaughter of a genetically engineered KGB assassin, Flatline has the same powers as her Grandpa — the ability to absorb and retain the skills of the recently deceased. When her family abandons her out of fear, she seeks out the one person who cannot die, Lord Death Man, to become his sidekick.
RELATED: DC's Batman Replacement Is a Better Hero for Gotham Right Now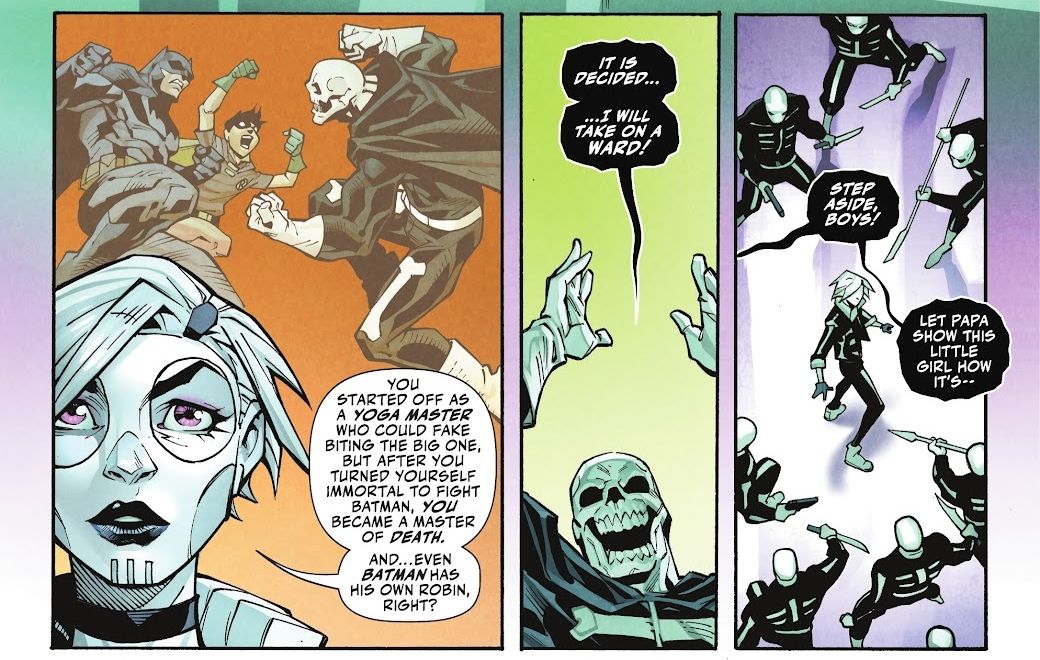 Joshua Williamson is currently one of the busiest writers in DC Comics — aside from writing the ongoing Robin title, he will helm Batman starting with issue #118. Robin 2021 Annual #1 proves that Williamson has a knack for finding his characters' soft spots. His story is character-focused and flows in a non-linear fashion with time jumps and cutaways that keep the reader on their toes. Williamson micromanages every detail of the storytelling. The book is detached from the main Robin series and interconnected at the same time.
Cruz is a seasoned artist who rose to fame with Marvel Comics in the '90s, handling artwork for several titles. He and inker Victor Olazaba pump bustling energy into the issue with crisp line works and dynamic posings. The comic book has the feel of a manga with fast-paced action and flashy onomatopoeia, keeping the story going. ALW's Troy Peteri does a great job in the lettering department. Colorist Luis Guerrero uses a broad palette to make the Annual feel lively and sets the mood as the story demands.
RELATED: Martian Manhunter's Adorable New Relationship Has the Perfect Pet Name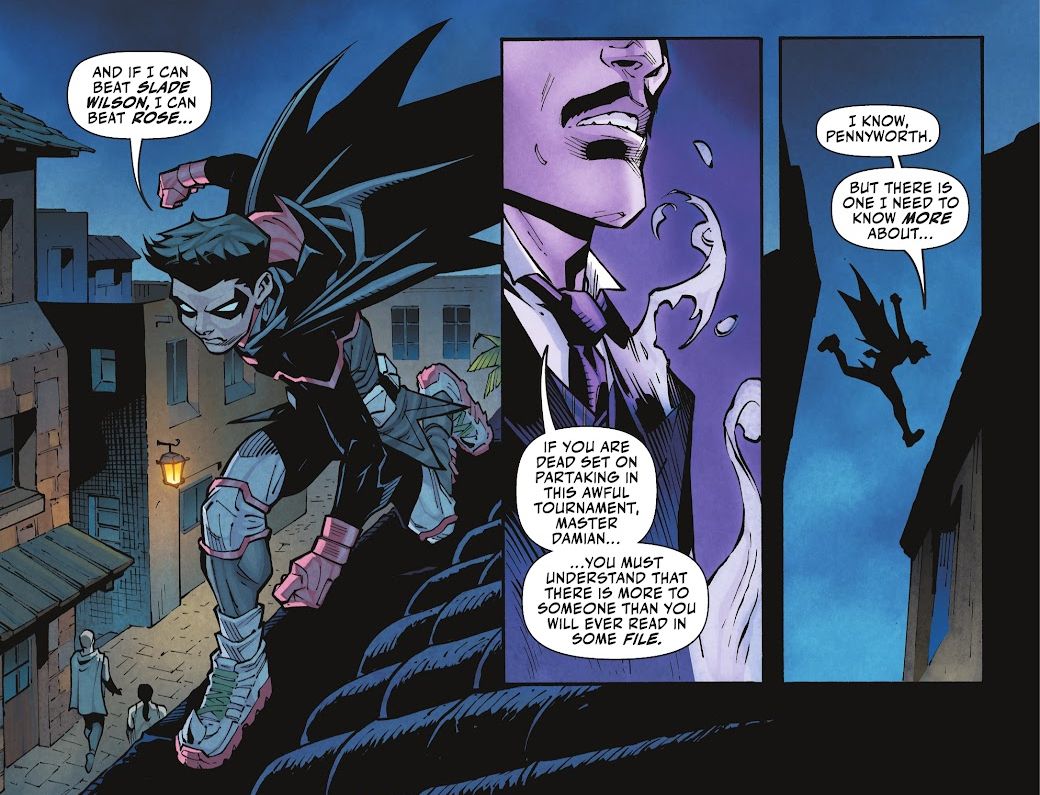 While Robin 2021 Annual #1 primarily depicts the back story of Flatline, it also gives a bit of a background to some major DC players. However, almost little to no time is given to the rest of the roster, so it feels more like a Flatline one-shot. That being said, the energetic nature of the story and intriguing cast makes the Annual an enjoyable read. Robin 2021 Annual #1 answers a lot of lingering questions while raising some more with an unmissable epilogue.
KEEP READING: The Matrix Resurrections' Final Trailer Promises All-Out War
from Ultimate Comic Blog https://ift.tt/336irxj
via IFTTT